Itinerary Download
|

Share with friend
17 Included Meals 17餐食包括
6 breakfasts 6份早餐

5 lunches 5份午餐

6 dinners 6份晚餐
Specialty Meal 特色餐点
White wine Mussels 白葡萄酒贻贝

German Pork knuckle + Black Forest cake 德国猪肘 + 黑森林蛋糕

French Escargot 法式蜗牛
Exclusive Experiences 独特体验
Eiffel Tower (2nd floor) 埃菲尔铁塔(第二层)

Bateaux Mouche's Seine River Cruise for 1-hour 1小时塞纳河观光游船

Shopping at Galleries La Fayette 在拉法耶特画廊购物

Visit Cheese & Wooden Clog Factory witness a wooden clog-making demonstration 参观奶酪和木屐工厂,观看木屐制作演示

Visit Volendam fishing village and Zaanse Schans 参观福伦丹渔村和赞瑟斯汉斯,风车村
FRANCE 法国
PARIS 巴黎
Arc de Triomphe 凯旋门

Champs Elysees Boulevard 香榭丽舍大道

Place de la Concorde 协和广场

Eiffel Tower 埃菲尔铁塔

Notre Dame Cathedral 巴黎圣母院大教堂

Fragonard Perfumery 弗拉戈纳尔香水厂

Galeries Lafayette 拉法耶特画廊

Seine River cruise 塞纳河观光游船
BELGIUM 比利时
BRUSSELS 布鲁塞尔
Atomium 原子球塔

Royal Laeken Palace 拉肯皇家庄园

Manneken Pis 小子连撒尿雕像

Market Square 市场广场

Grand Palace 大广场
THE NETHERLANDS 荷兰
AMSTERDAM 阿姆斯特丹
Dam Square 水坝广场

Royal Palace 皇宫

Church of Amsterdam 阿姆斯特丹教堂

National Monument 国家纪念碑

Zaanse Schans 风车村

Cheese farm 乳酪农场

Wooden clog-making demonstration 木屐制造示范

Canal cruise 运河游船

Diamond house 钻石工坊
GERMANY 德国
COLOGNE 科隆
BLACK FOREST 黑森林
Titisee 狄的斯

Cuckoo Clock Centre 咕咕钟制作中心

Rhine Falls 莱茵瀑布
SWITZERLAND 瑞士
LUCERNE 琉森
Chapel Bridge 卡贝尔桥

Lion Monument 狮子纪念碑
IMPORTANT NOTES
Remarks:
Revisions, if any, in itinerary are subject to the Company's Terms and Conditions.
In particular, the Customer is requested to note the following:
Itinerary may be subject to change due to circumstances beyond the Company's control.
Accommodation in designated cities is subject to room availability.
Sequence of itinerary may be subject to change.
Different tour groups may be merged.
Proposed changes, if any, that are not accepted will be subject to the refund provisions set out in the Terms and Conditions.
备注:
顾客尤其需注意以下事项:在公司无法控制的情况下,行程可能更改。
指定城市的住宿需视客房供应情况而定。行程顺序可能更改。不同团体可能合并成一团。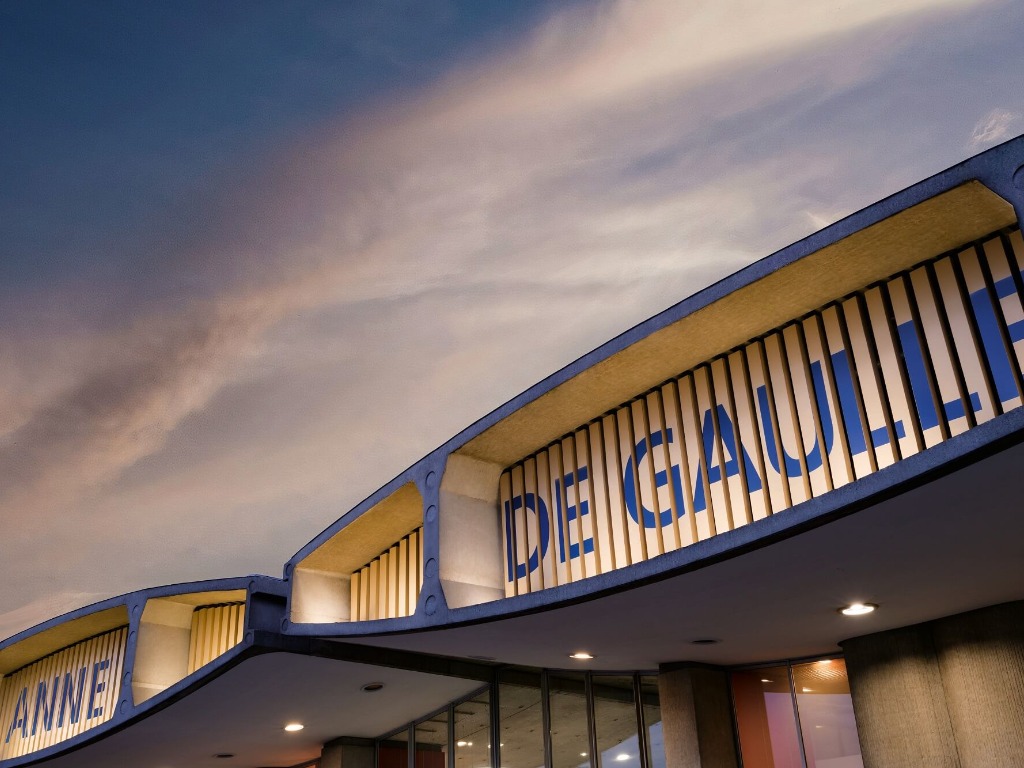 Paris Airport
Assemble in KLIA International Airport for flight to Paris, the romantic city in the world and capital of France - Paris.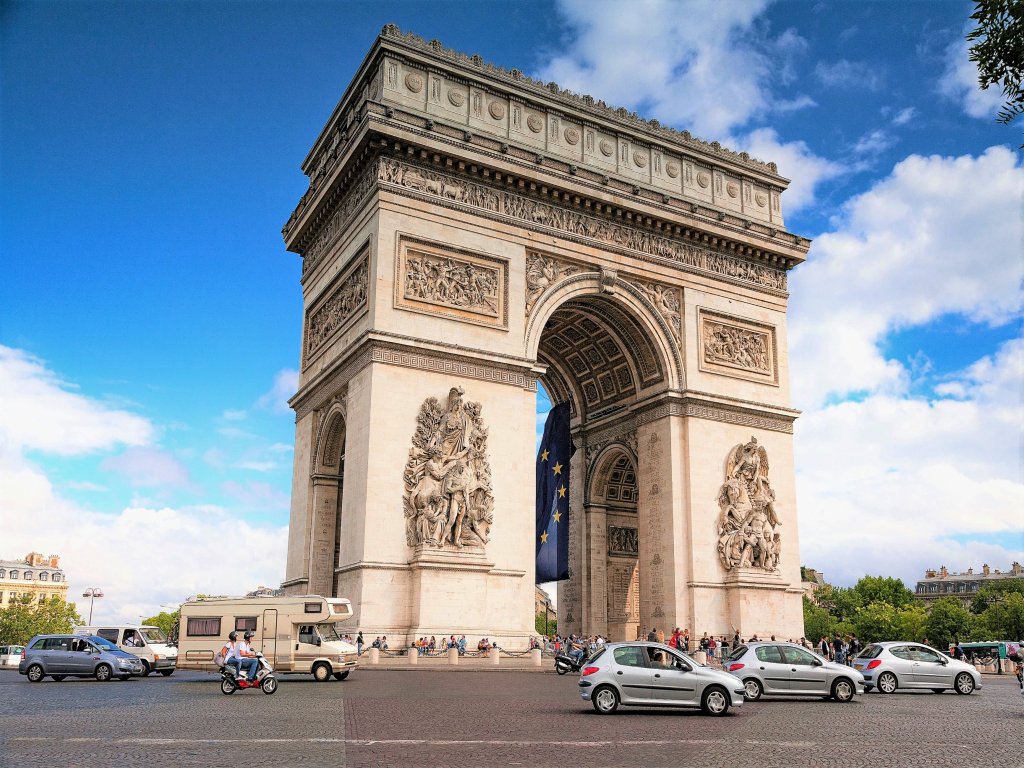 Arc de Triomphe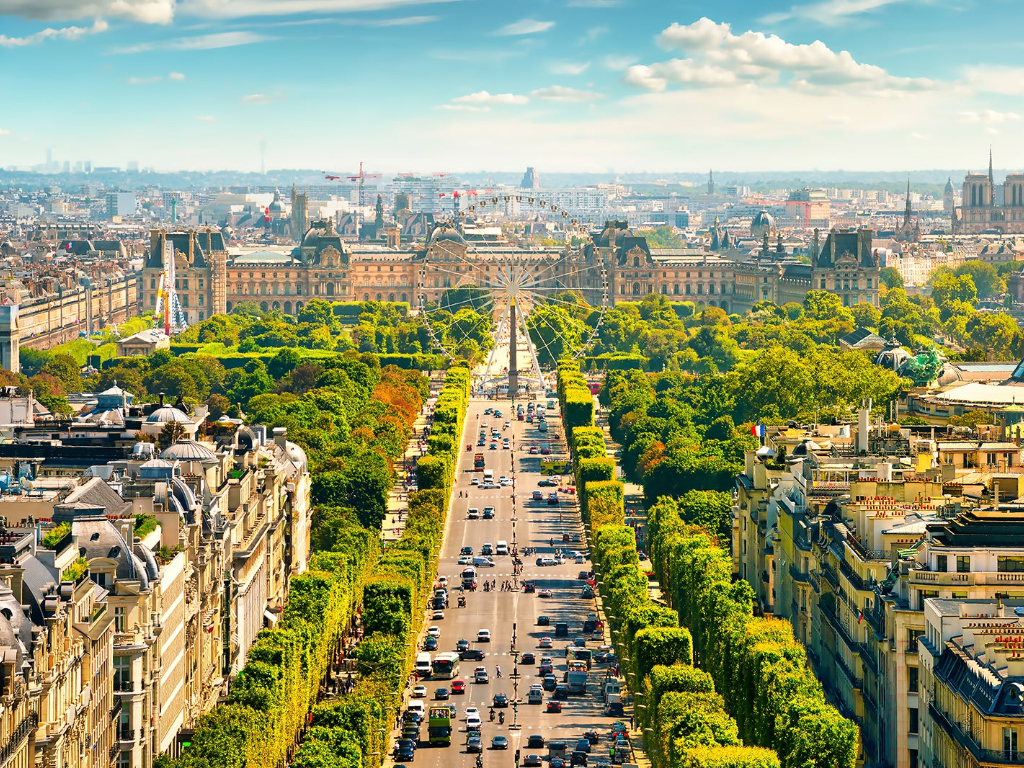 Champs Elysees Boulevard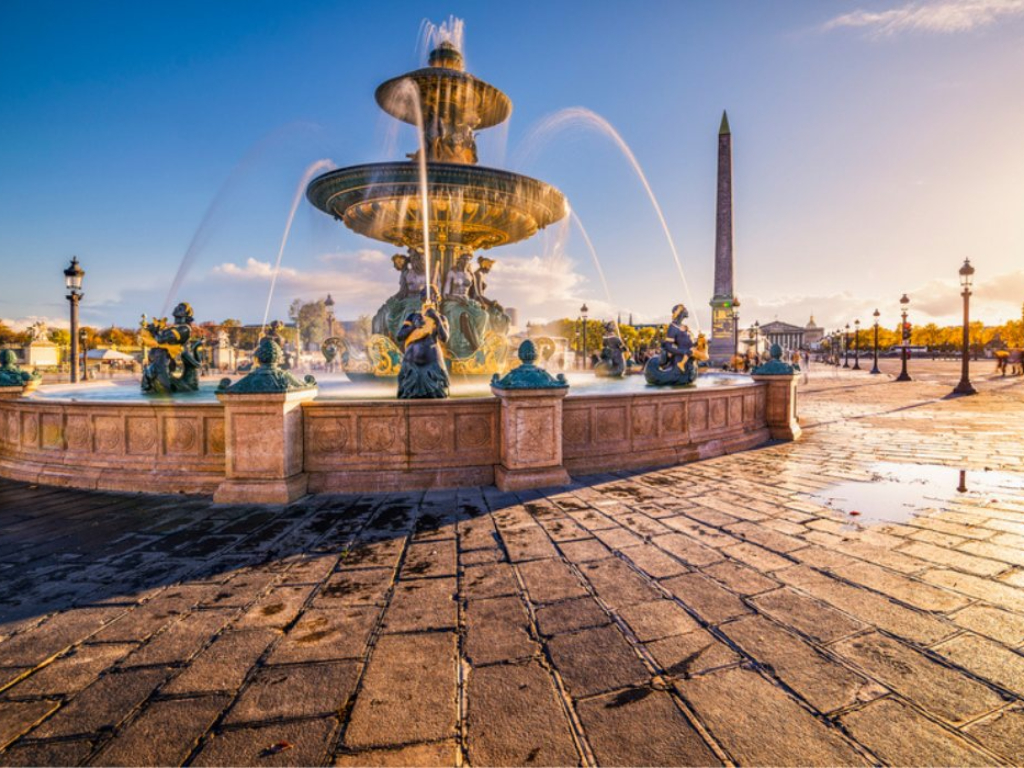 Place de la Concorde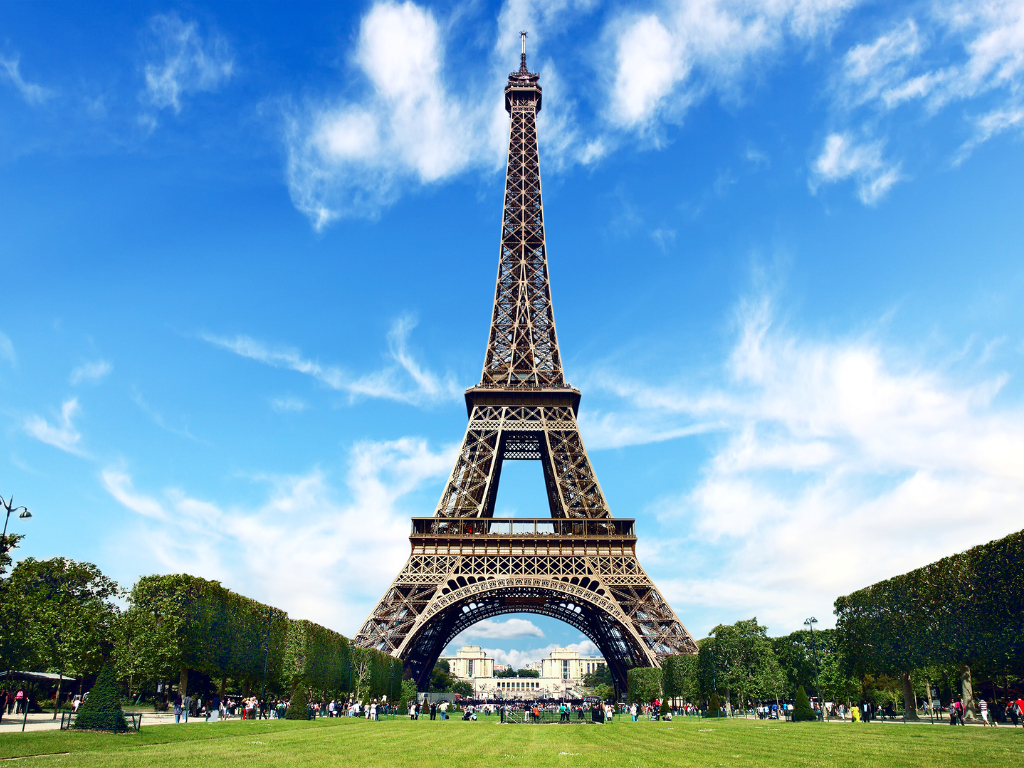 Eiffel Tower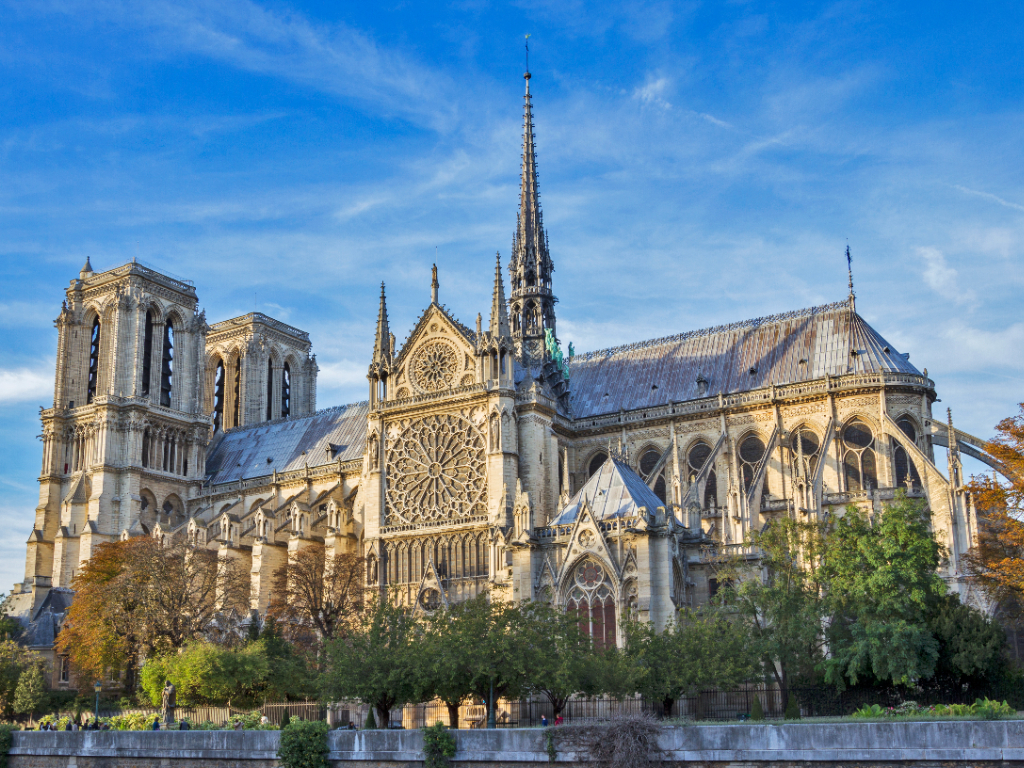 Notre Dame Cathedral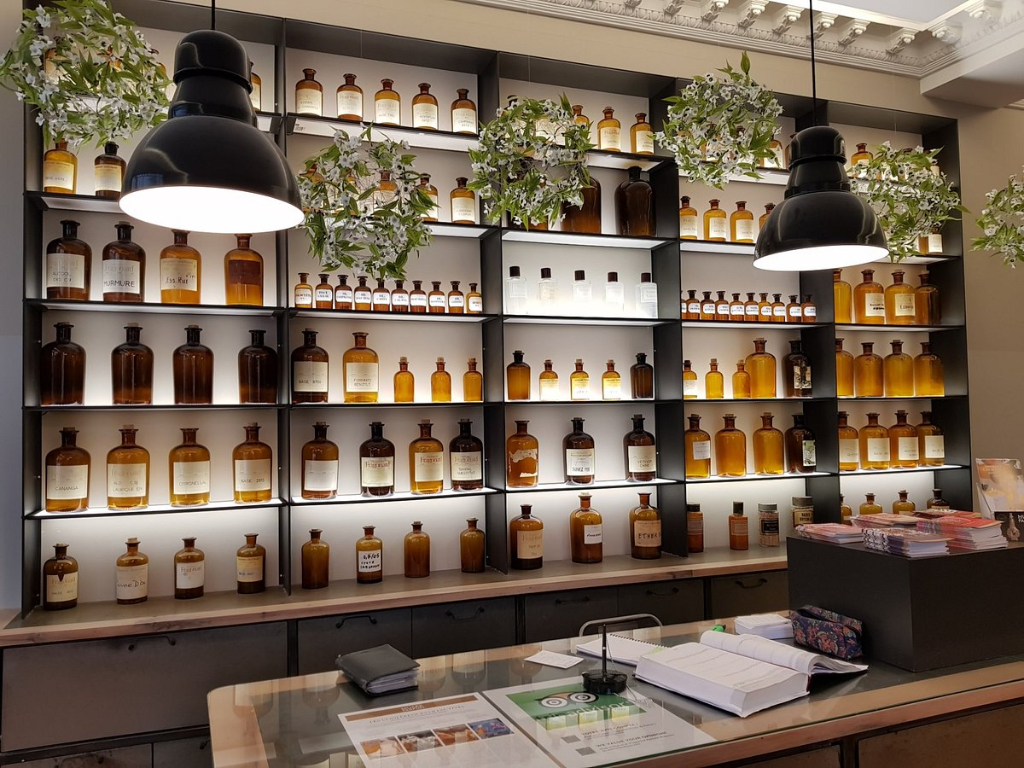 Fragonard Perfumery
Upon arrival, immerse in the sights of Napoleon's Arc de Triomphe, Champs Elysees Boulevard and Place de la Concorde on your city tour. Witness the iconic Eiffel Tower and celebrated Notre Dame Cathedral, one of the most magnificent masterpieces of Gothic architecture. Thereafter, check out Fragonard Perfumery, one of the largest perfumeries in France, and indeed, it also happens to be an awesome place to purchase exclusive French scents that won't break the bank

Meals On Board / Lunch / Escargot French Dinner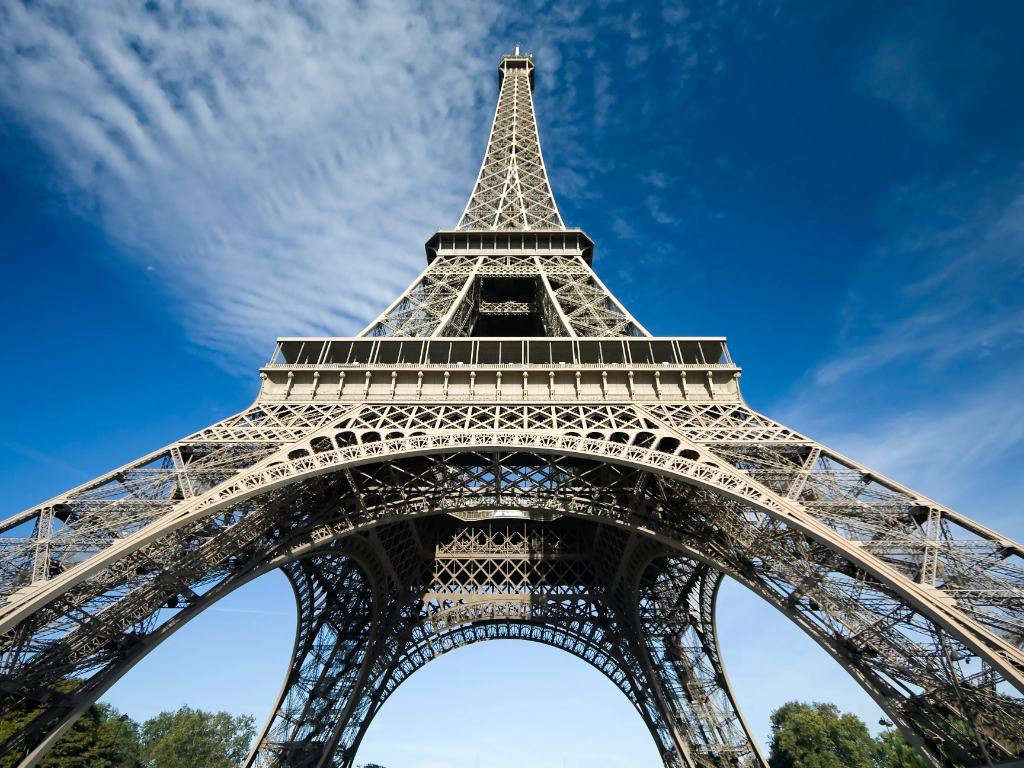 Eiffel Tower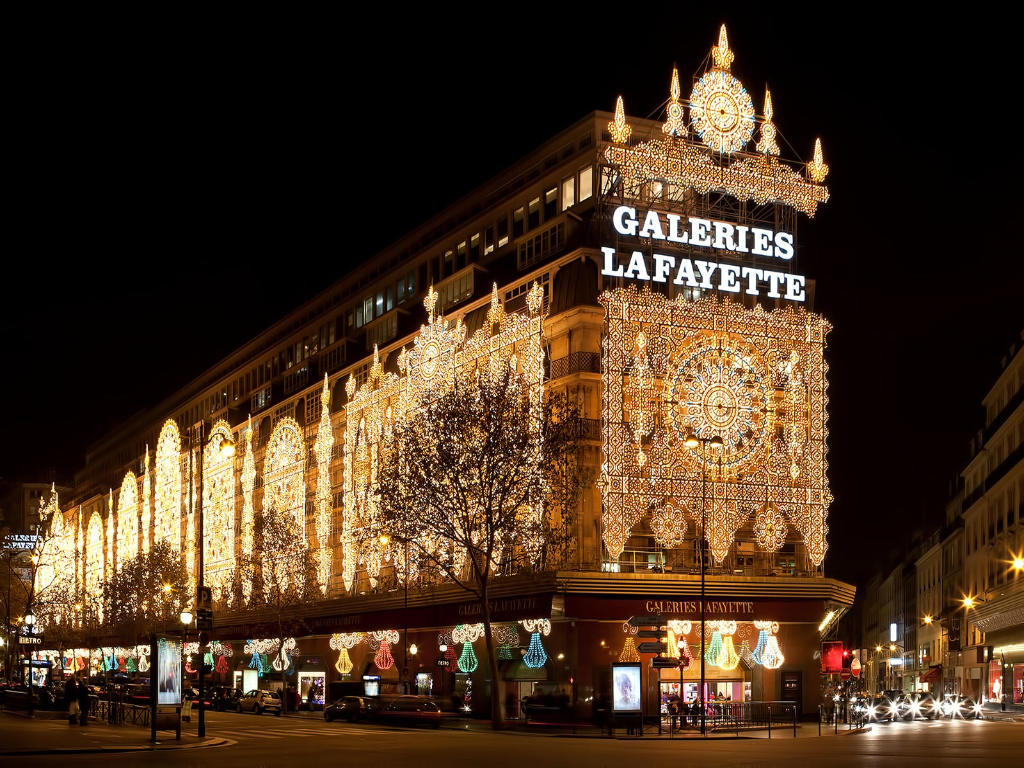 Galeries Lafayette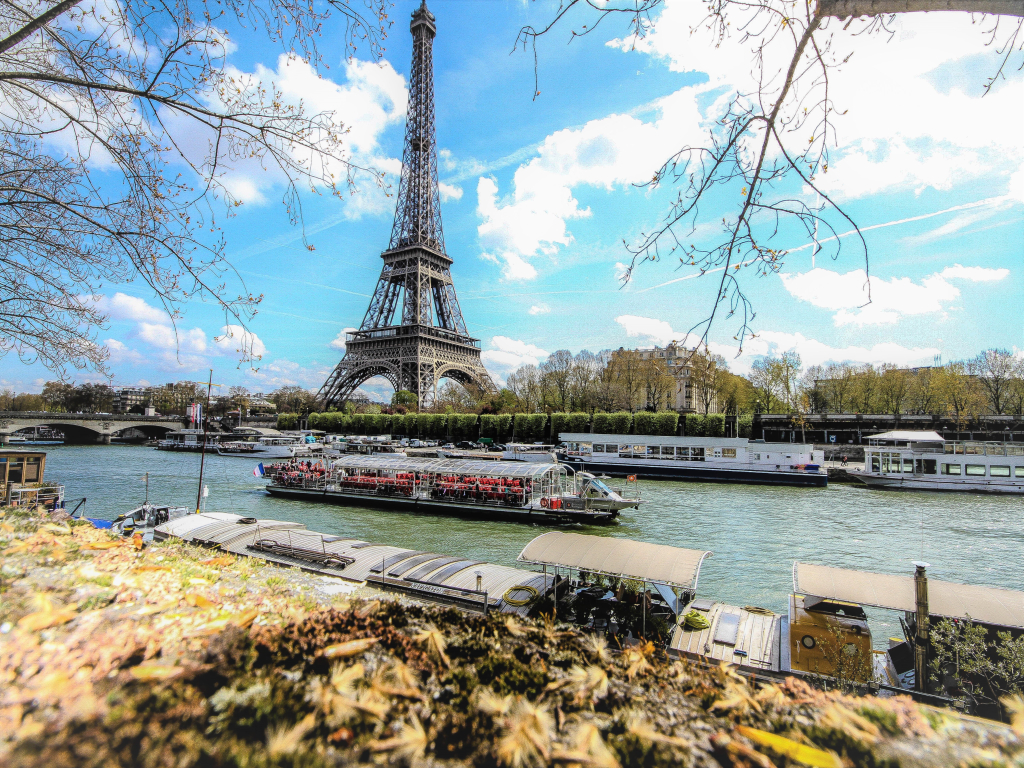 River Seine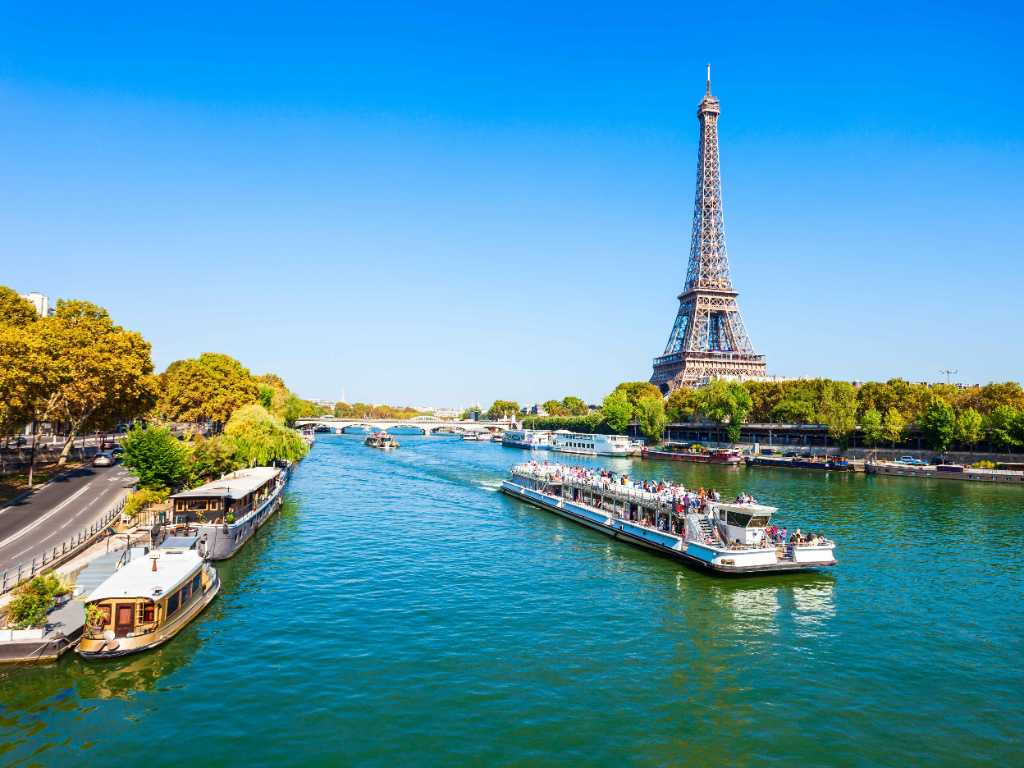 Seine River Cruise
Today, Visit the cultural icon of Paris, The Eiffel Tower (2nd level) is a wrought-iron lattice tower on the Champ de Mars in Paris, France. Afterwards, head over to the Galeries Lafayette – the biggest department store in Paris for shopping. Enjoy the unique view of Paris on a Seine River cruise and pass by many top attractions
Note
If unable to visit Eiffel Tower, will be replace Montparnasse Tower Panoramic Observation Deck

Breakfast / Dinner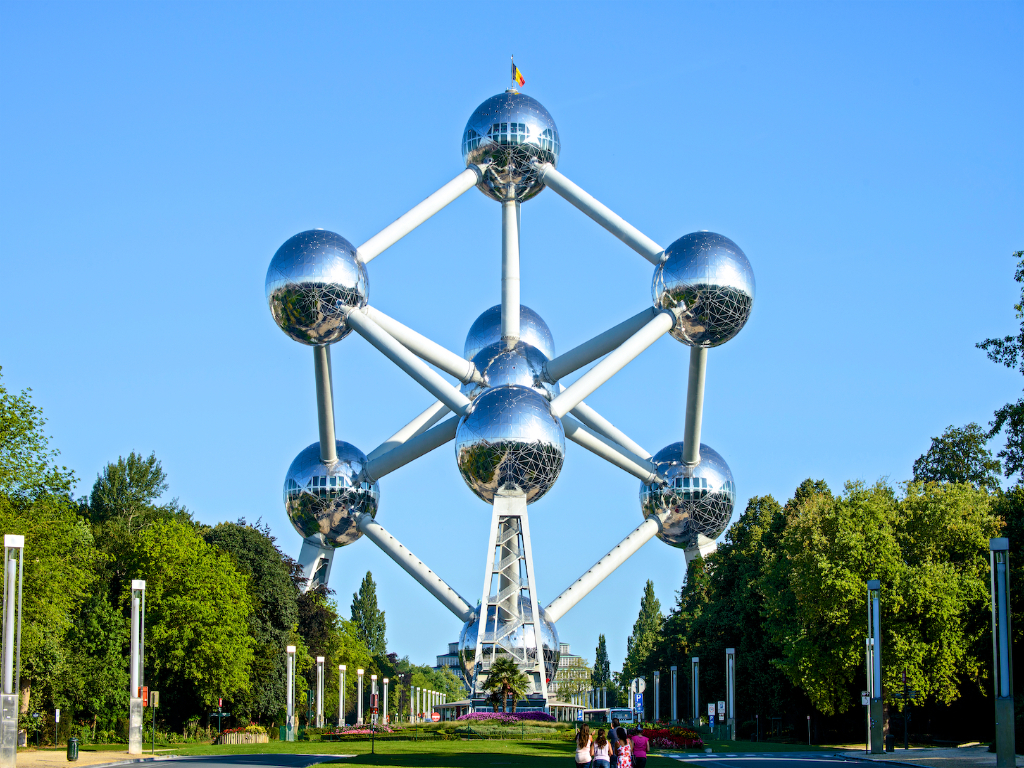 Atomium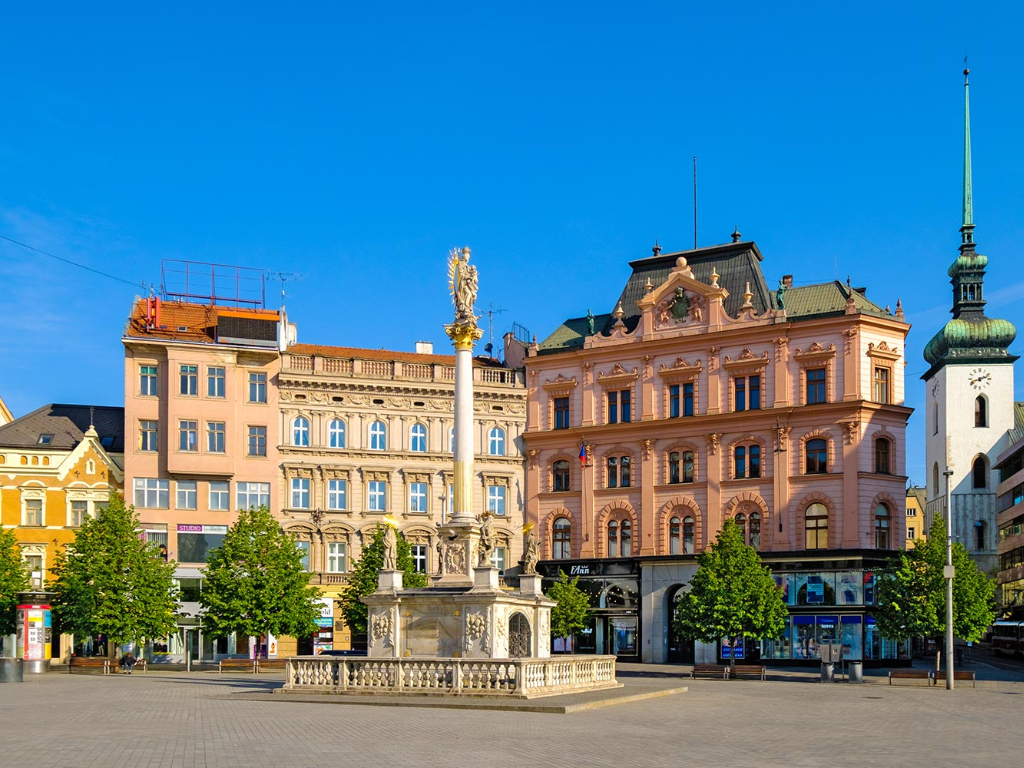 Market Square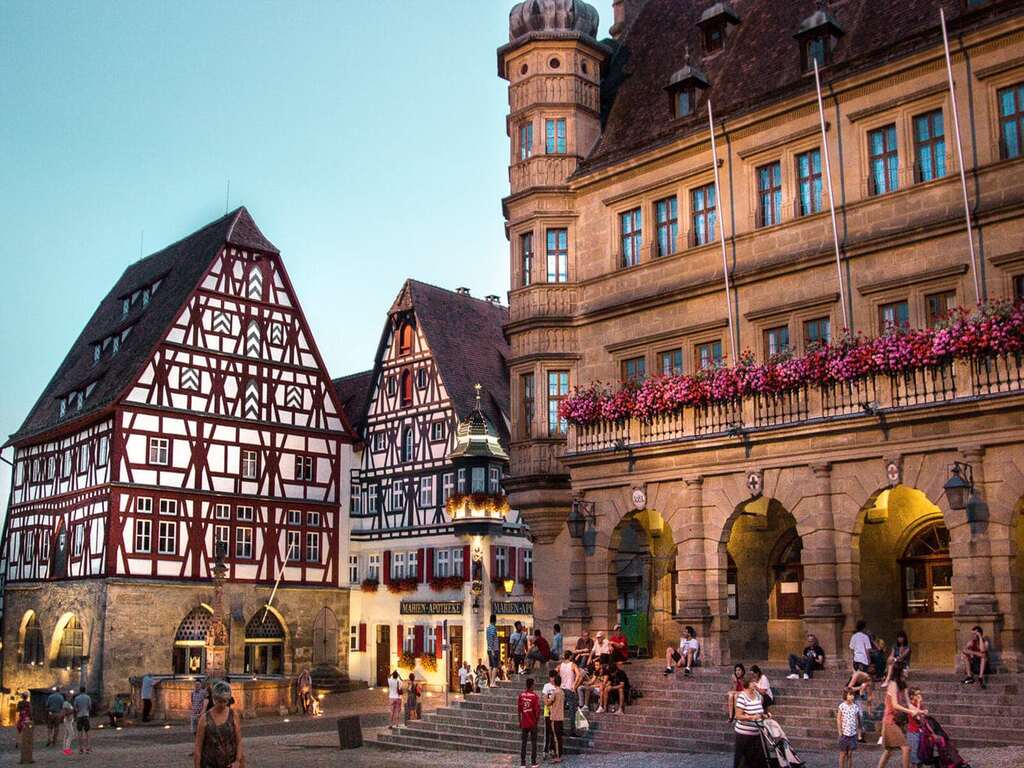 Market Square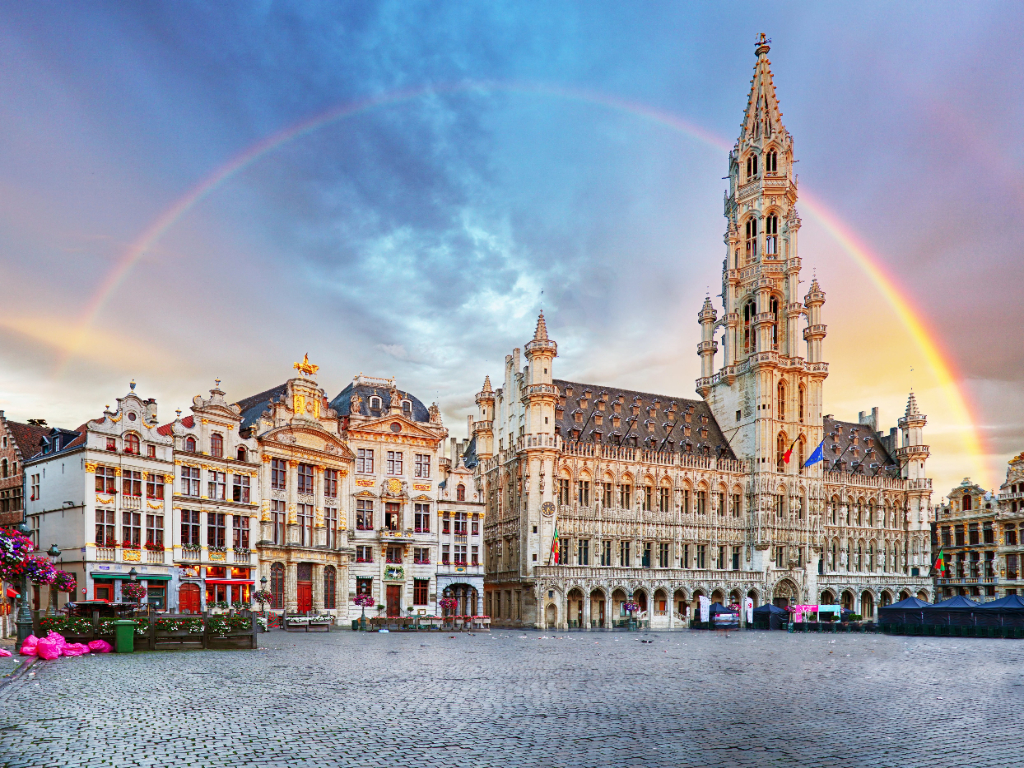 Grand Place
This morning, your first stop is the magnificent Atomium, a marvel of modern architecture, constructed for Expo'58, the 1958 Brussels World's Fair. Drive past Royal Laeken Palace before arriving in the city to see the mascot of Brussels, Manneken Pis, 16th and 17th-century Market Square and resplendent Grand Place. Thereafter, depart to Amsterdam in The Netherlands where some might say is the bicycle capital of the world.

Breakfast / Mussels Lunch / Chinese Dinner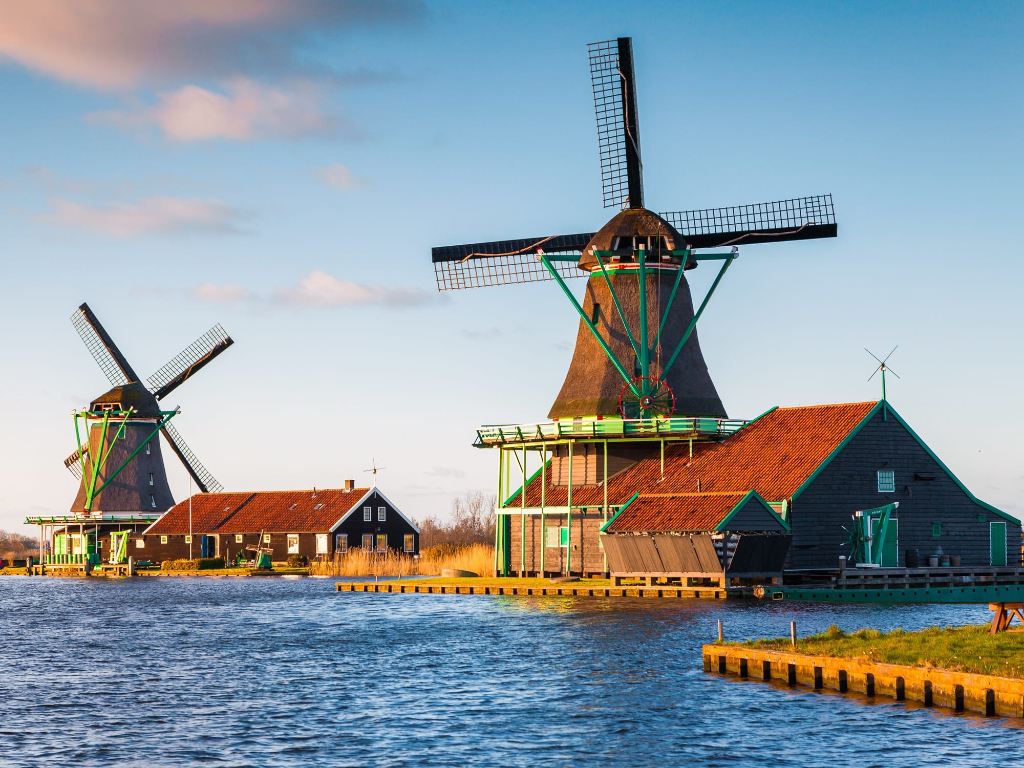 Zaanse Schans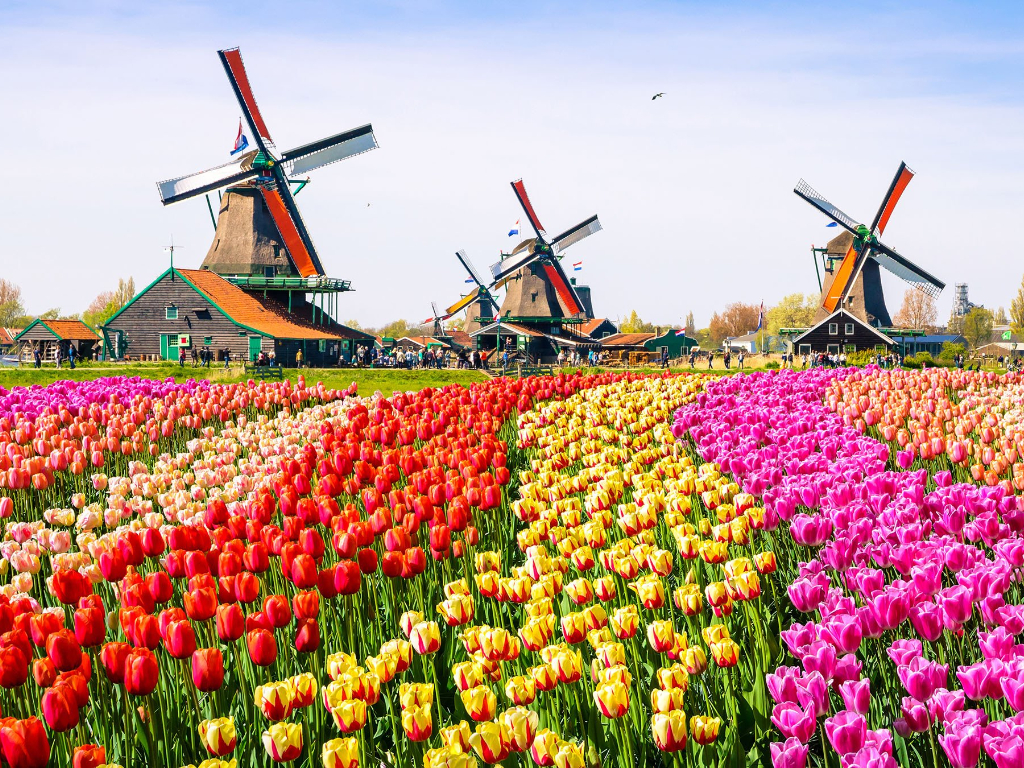 Zaanse Schans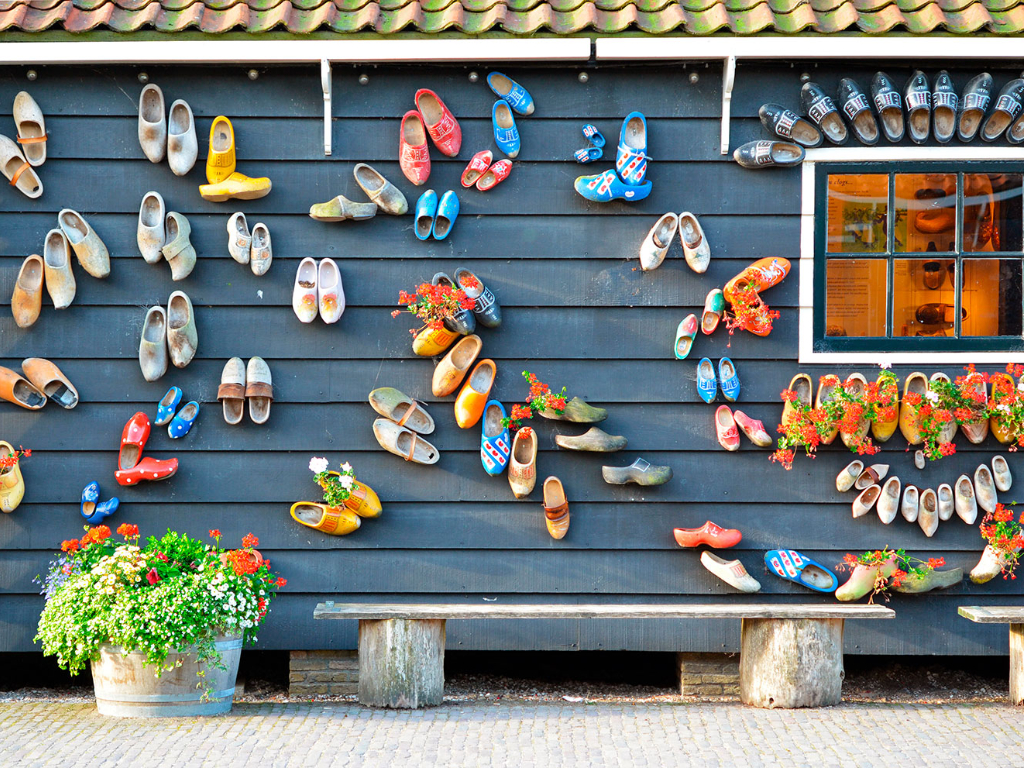 Zaanse Schans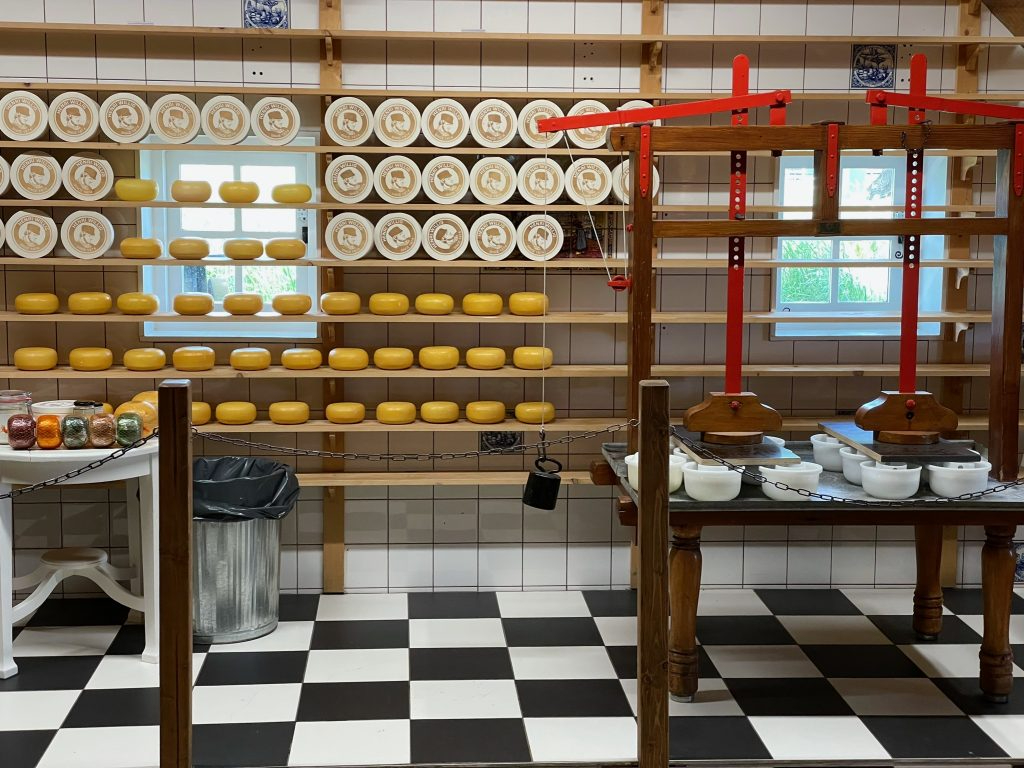 Cheese Farm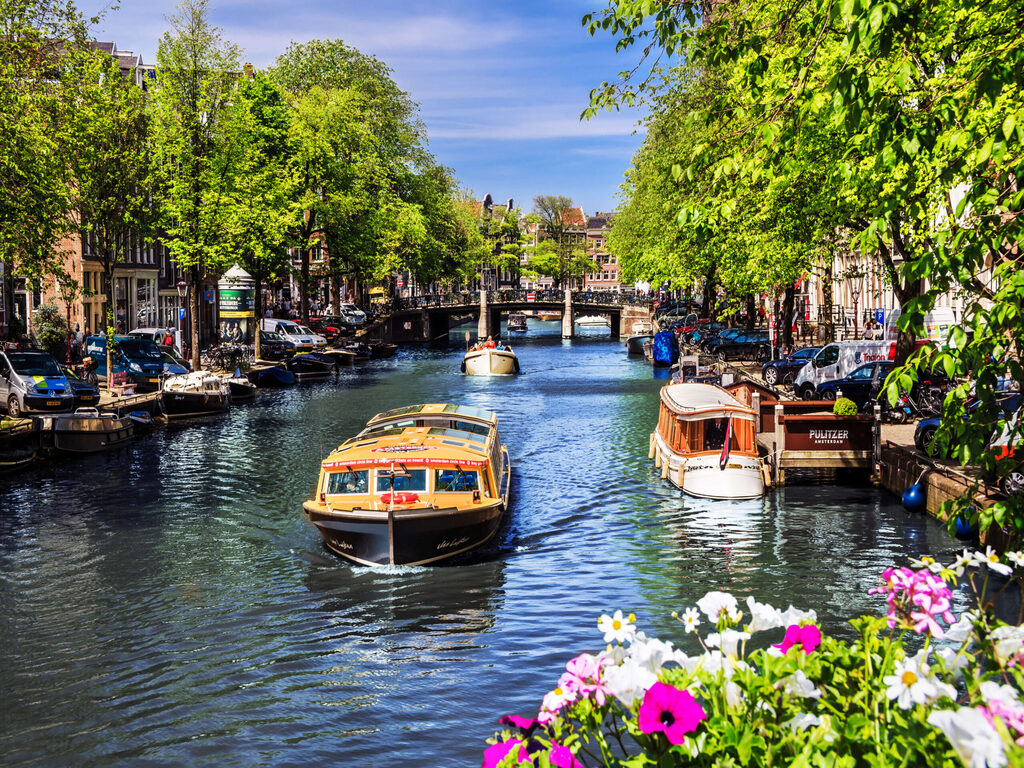 Canal Cruise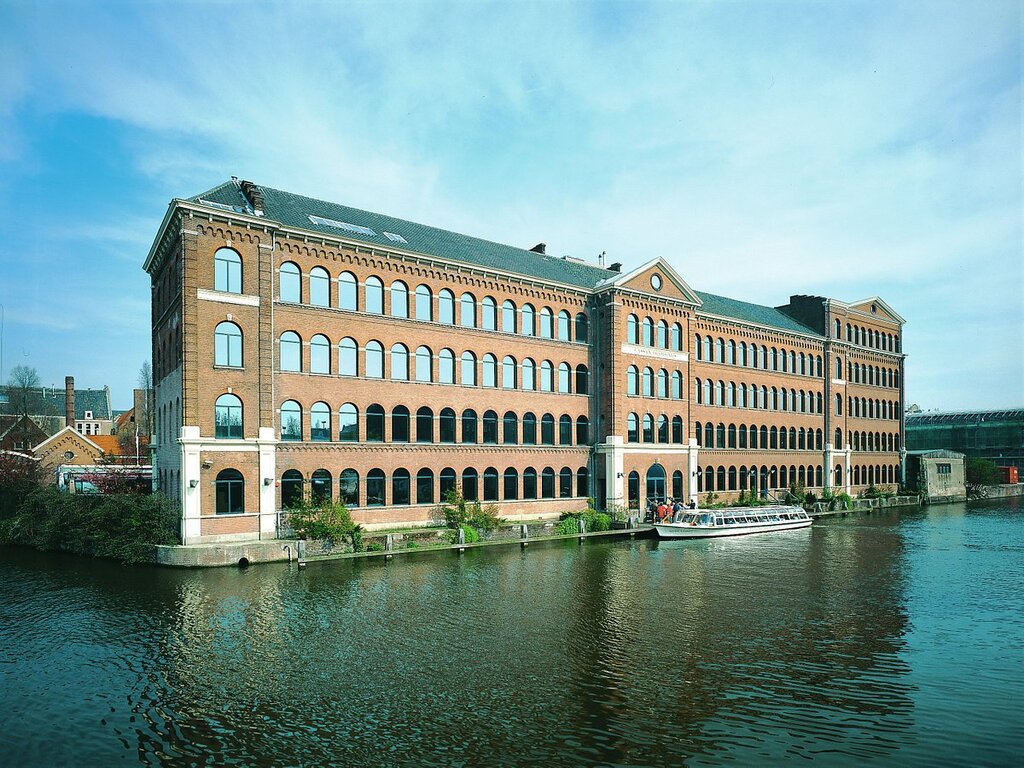 Diamond House
Tour Zaanse Schans, a quaint Dutch village dotted with well-preserved windmills and cottages. Take the opportunity to visit a cheese farm and witness a wooden clog-making demonstration. visit to Volendam, a quaint fishing town in North Holland well-known for its traditional costumes and vibrant Dutch music scene. Thereafter, enjoy a refreshing canal cruise. Relax on board a glass-domed motor launch cruising down canals flanked by gabled houses. Next, be dazzled by the diamond house in Amsterdam and see master craftsmen at work. You will then proceed to Dam Square, where Amstel River was dammed in the 13th century, thus giving the city its name. Next, witness the stellar attractions of Amsterdam such as Royal Palace, Church of Amsterdam and the resplendent National Monument around the square.

Breakfast / Lunch / Dinner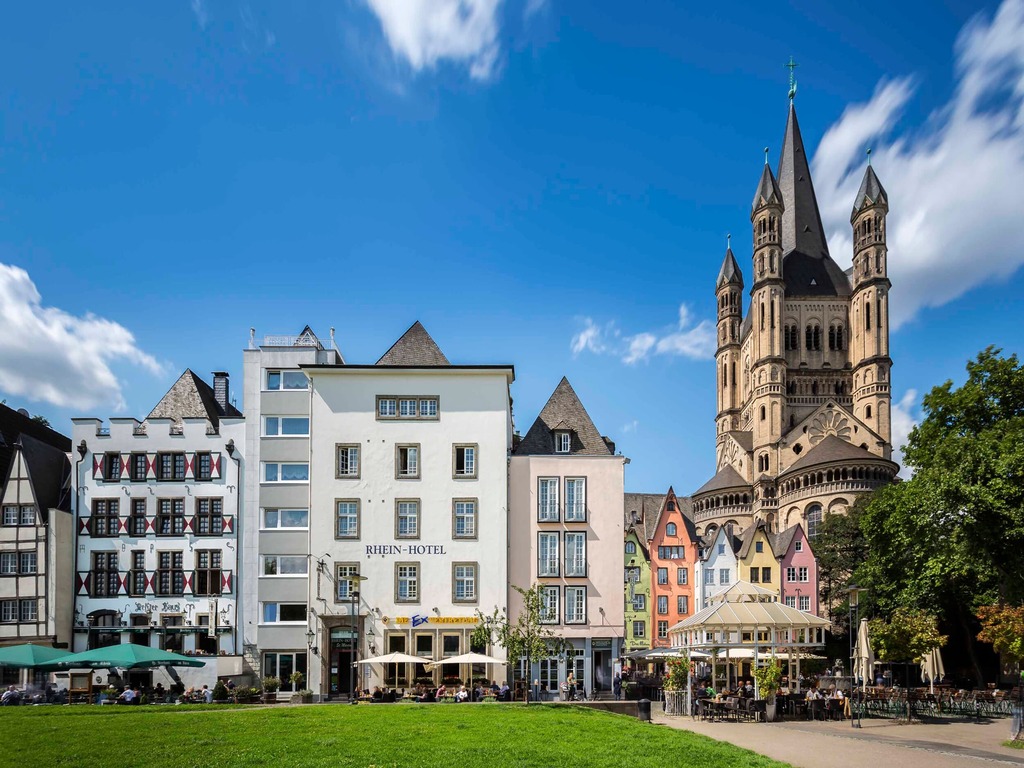 Cologne Old Town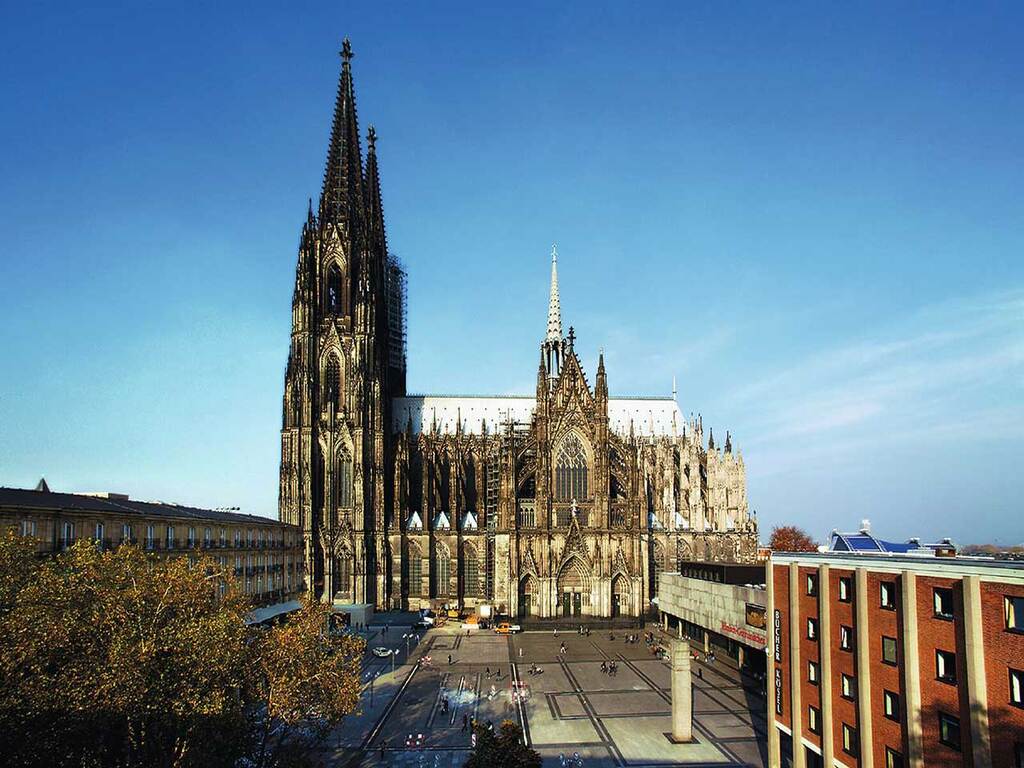 Cologne Cathedral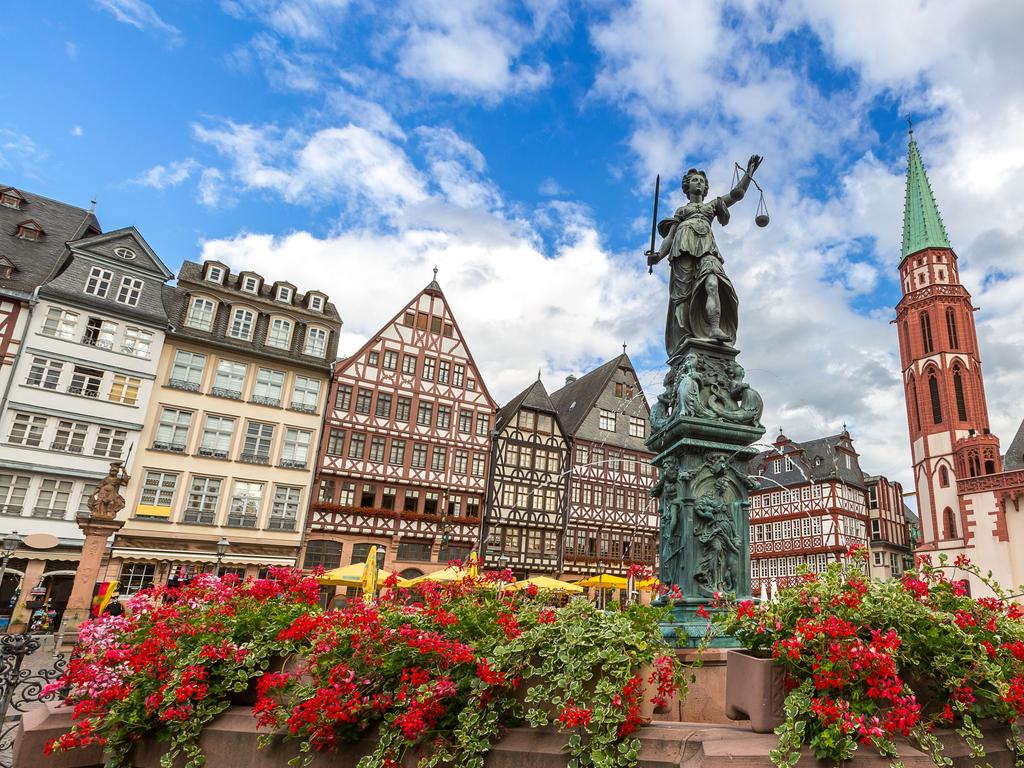 Frankfurt City Hall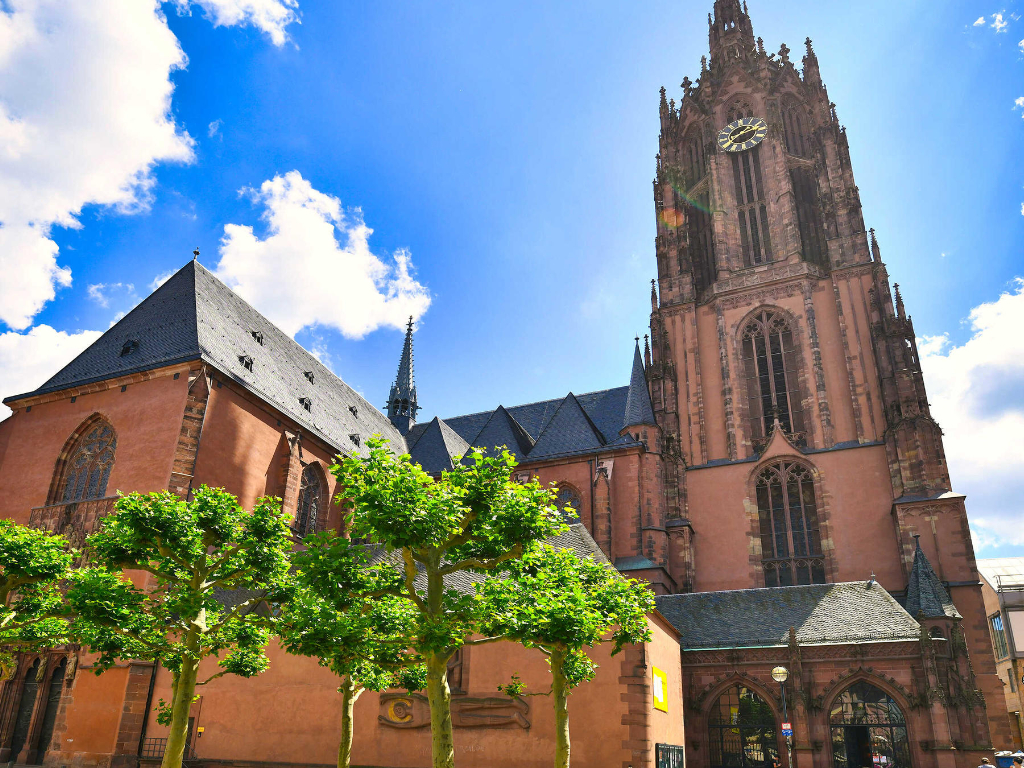 Imperial Cathedral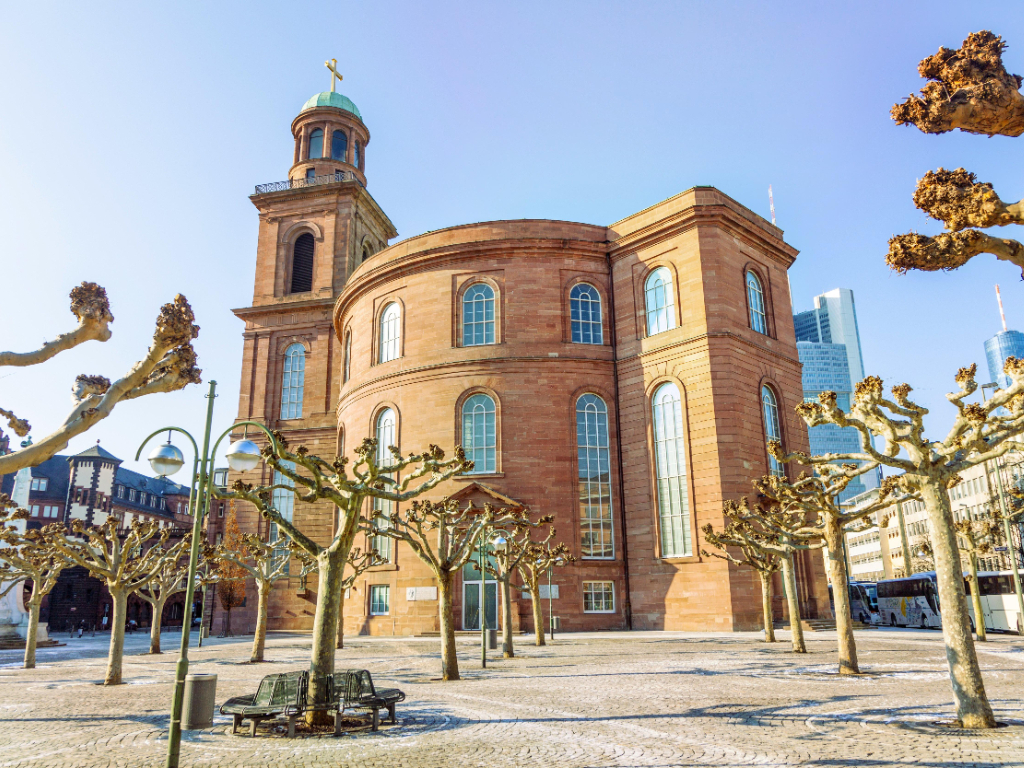 St Paul's Church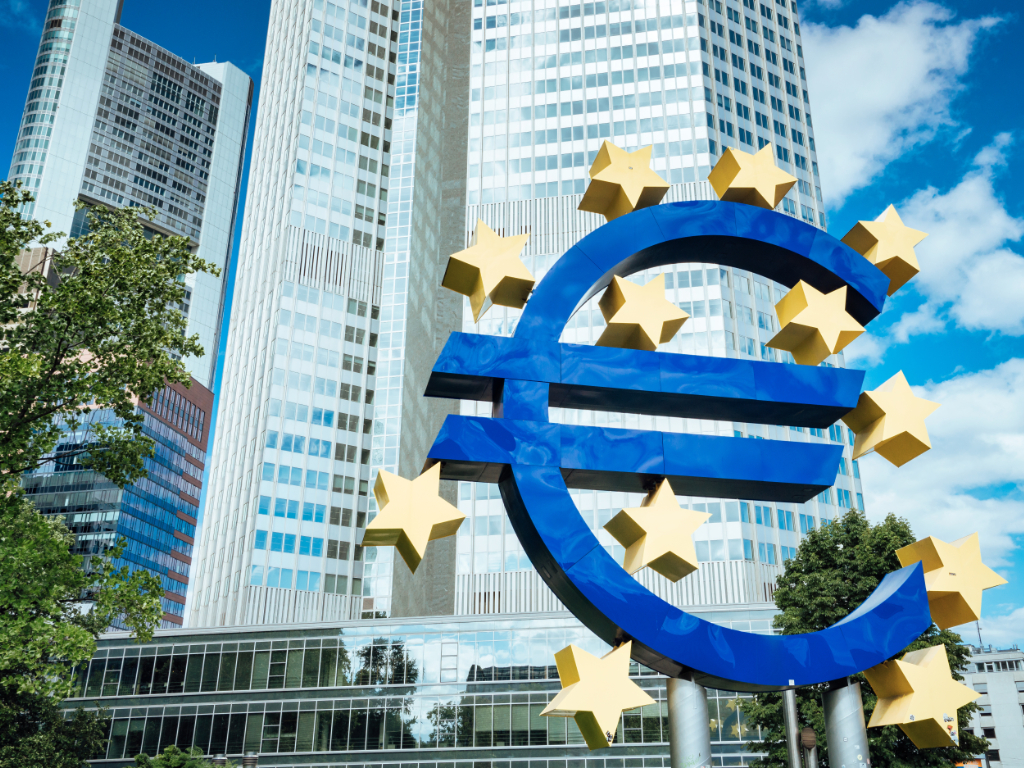 European Financial Centre
Have a glorious morning in Cologne, one of the largest and most vibrant cities in Germany, to witness the fascinating old towns in the country, as well as the towering Cologne Cathedral. Travel to Frankfurt. See the most important sights of this former coronation city of the German emperors. Explore the old side of the city with the medieval building City Hall, one of the city's most significant landmarks. View Imperial Cathedral, St Paul's Church, and the city's many Gothic and Renaissance buildings. Then, see the modern side of the city comprising the bustling European financial centre, shopping centres and much more.

Breakfast / Lunch / Chinese Dinner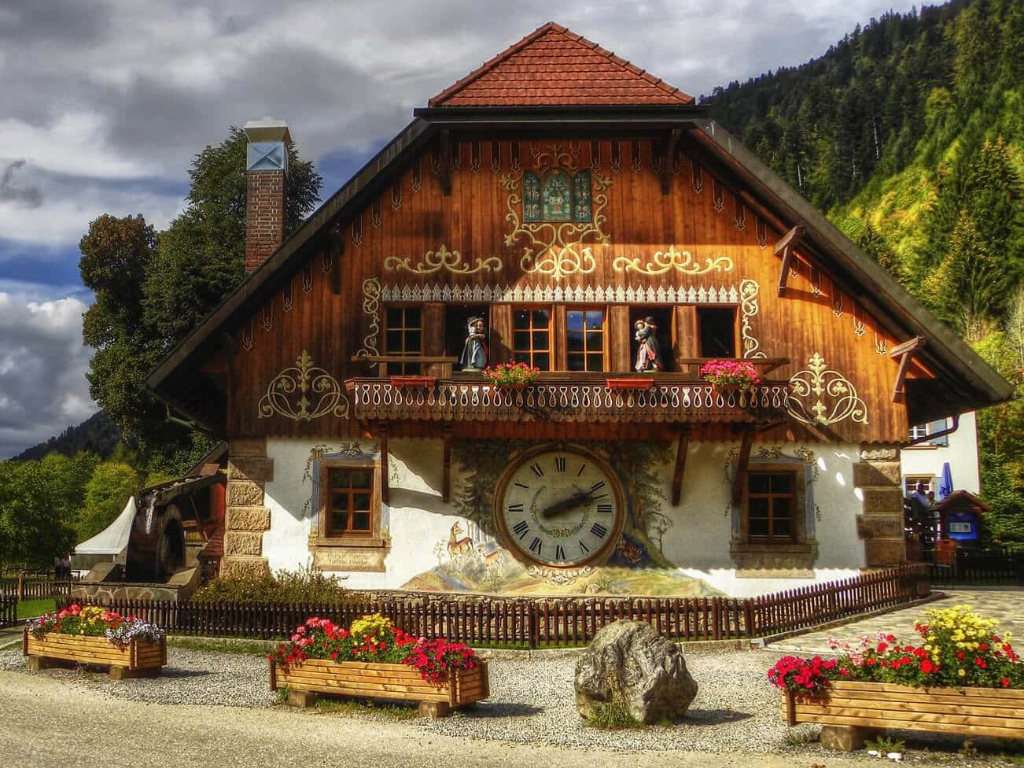 Titisee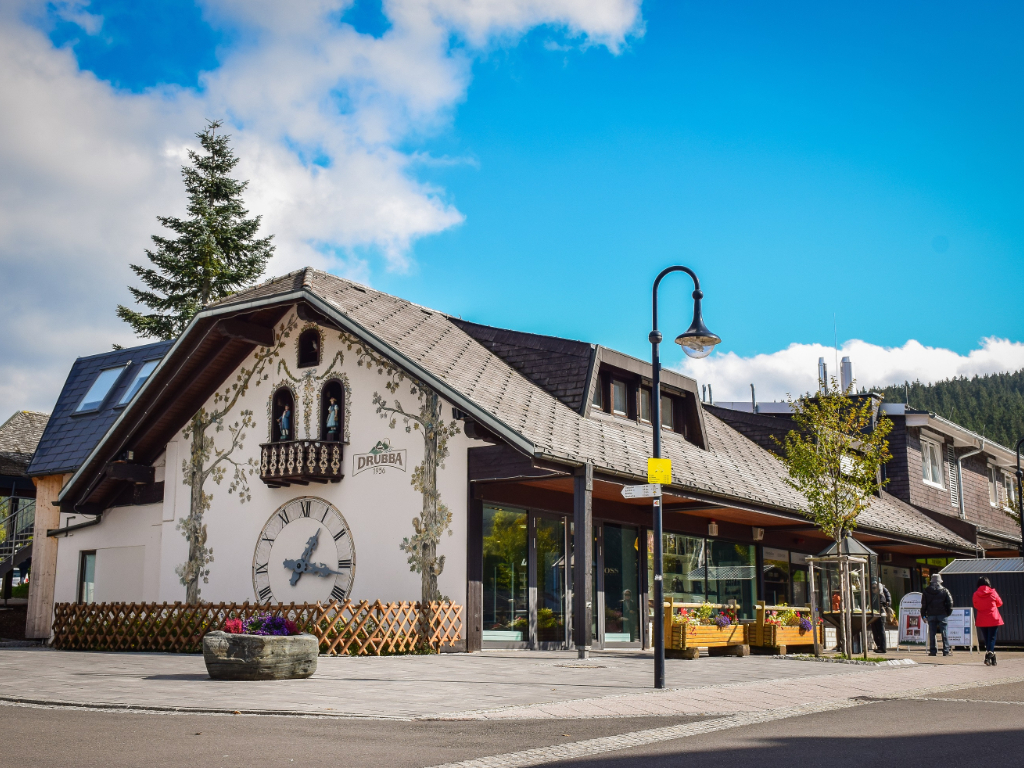 Titisee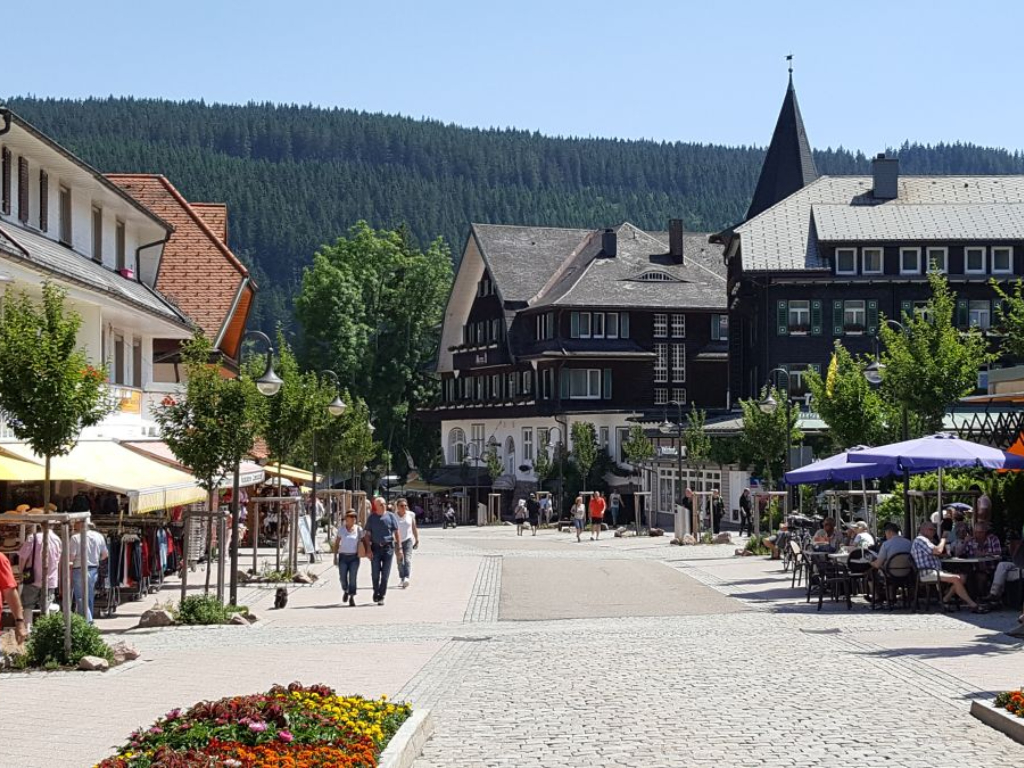 Titisee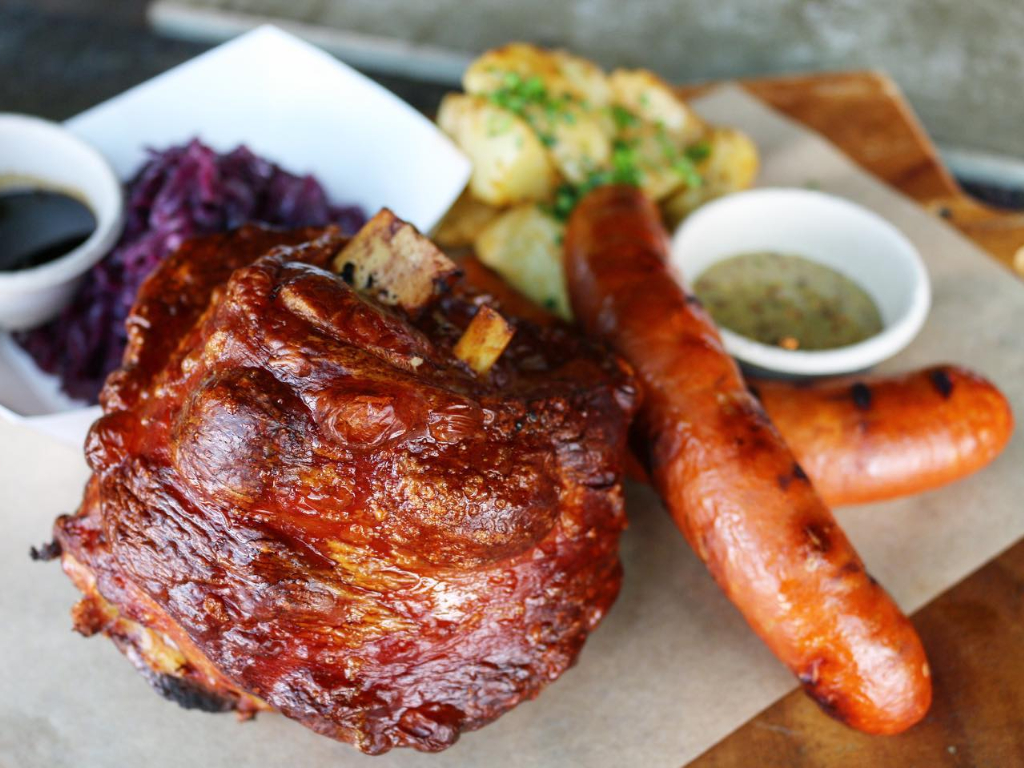 German Pork Knuckles & Sausage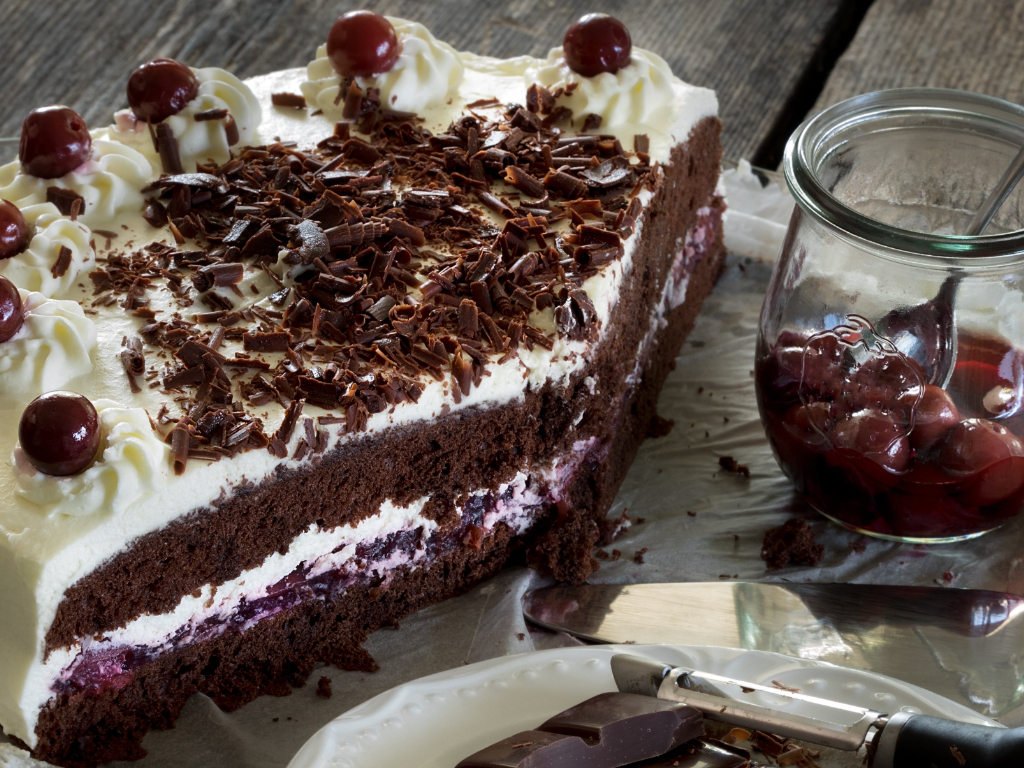 Black Forrest Cake
Begin your trip with a mandatory visit to the tourist resort township of Titisee, home to Germany's largest cuckoo clock centre, and to one of Germany's most idyllic lakes. You will be pleased to learn that you can tuck in to an original Black Forest Lunch comprising German pork knuckles and Black Forest cake. Afterwards travel to Schaffhausen to witness Rhine Falls, the largest waterfall in Western Europe

Breakfast / Pork knuckle / Dinner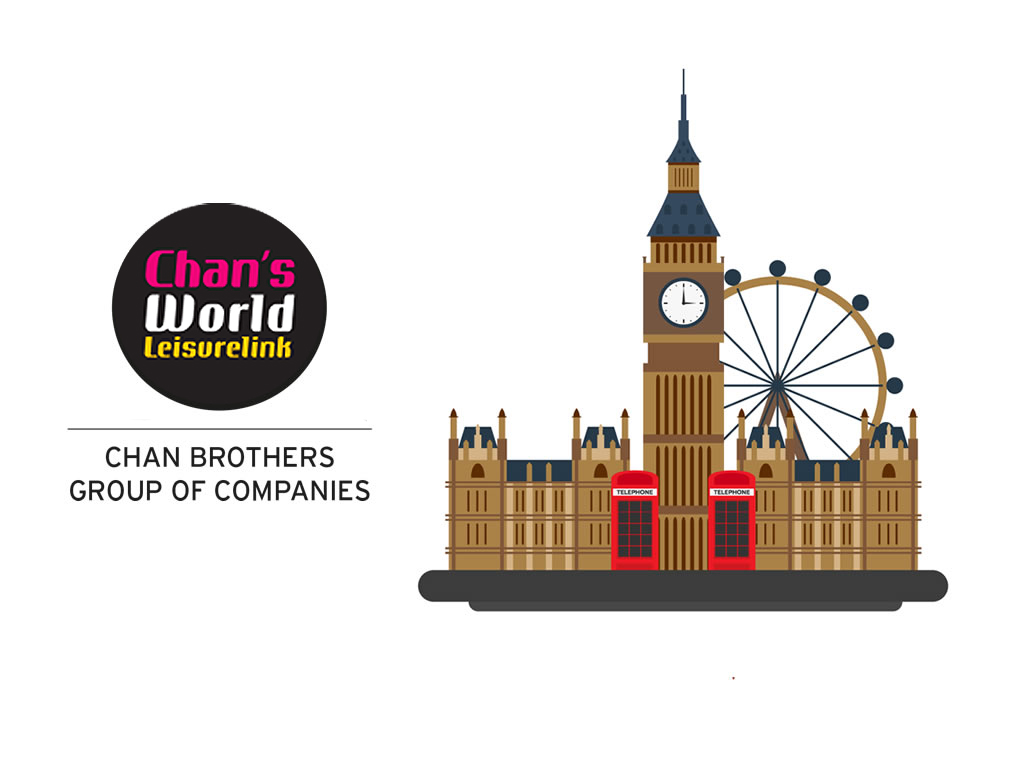 This morning, take a walking tour to Chapel Bridge and the stirring Lion Monument, carved from a limestone cliff in memory to the Swiss guards that died defending the French King. Thereafter, you may opt to while the day away with a cuppa or well, there's always shopping. Luxury brands, watches, music boxes, famous Swiss chocolates and more, there's (almost) something for everyone. If time permits, of course there is always last-minute shopping before bidding farewell to Zurich as you transfer to the airport for your flight home.

Breakfast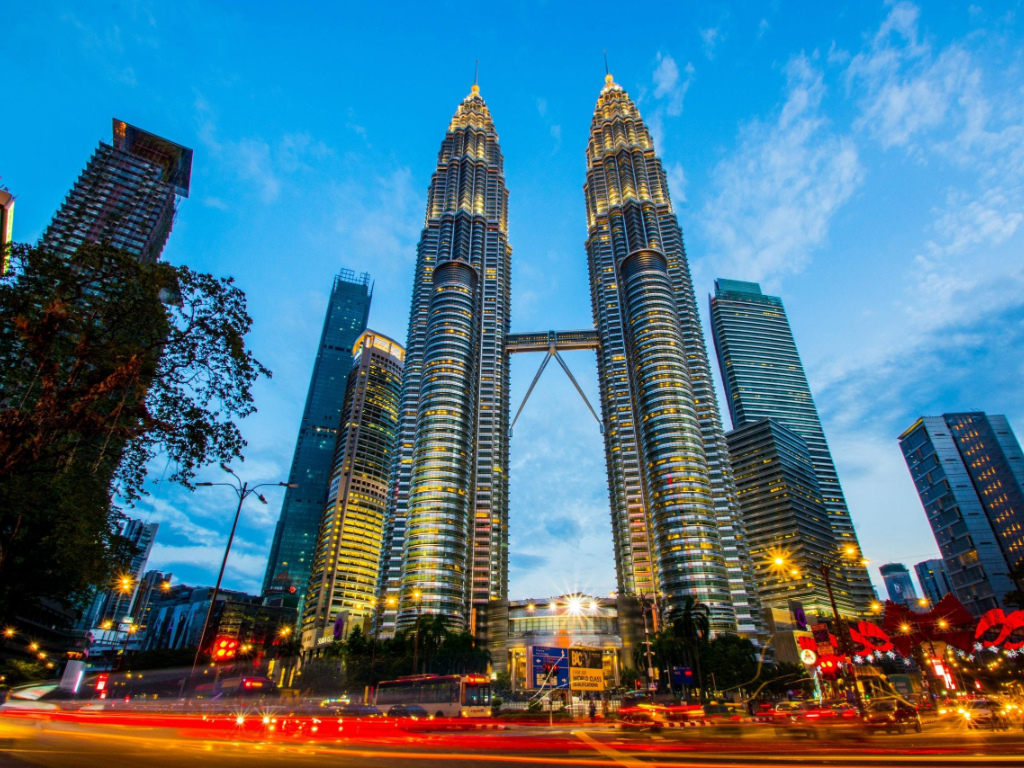 Home Sweet Home

Meals On Board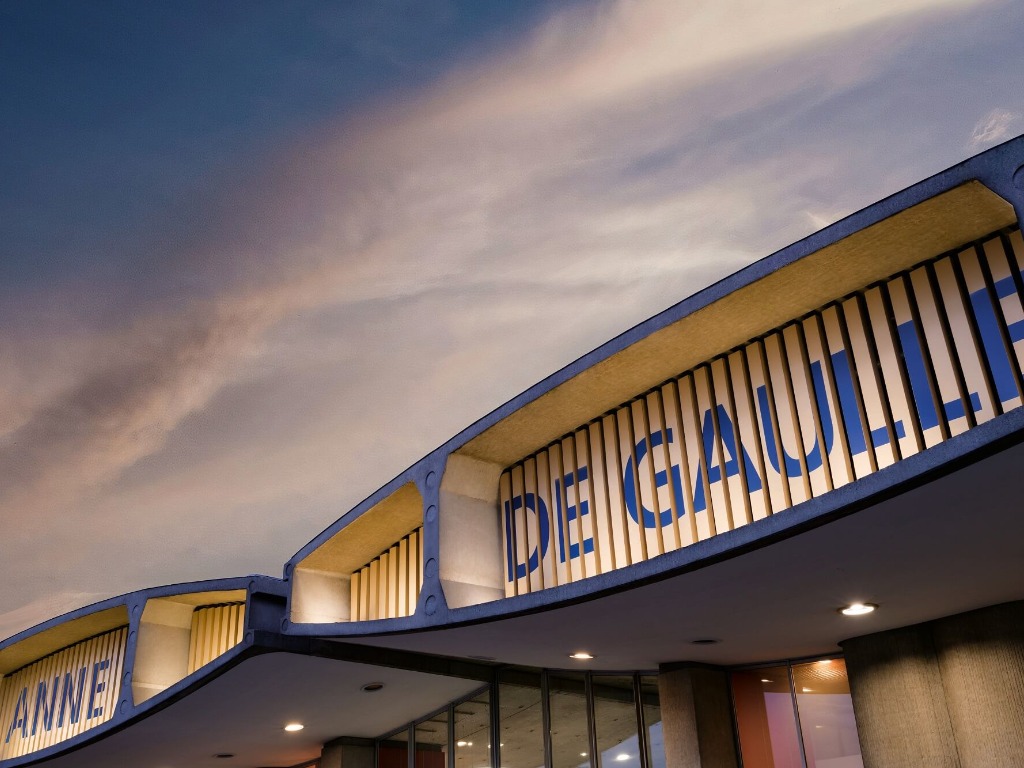 Paris Airport
集合于吉隆坡国际机场,搭乘客机飞往巴黎,巴黎是法国的首都和人口最多的城市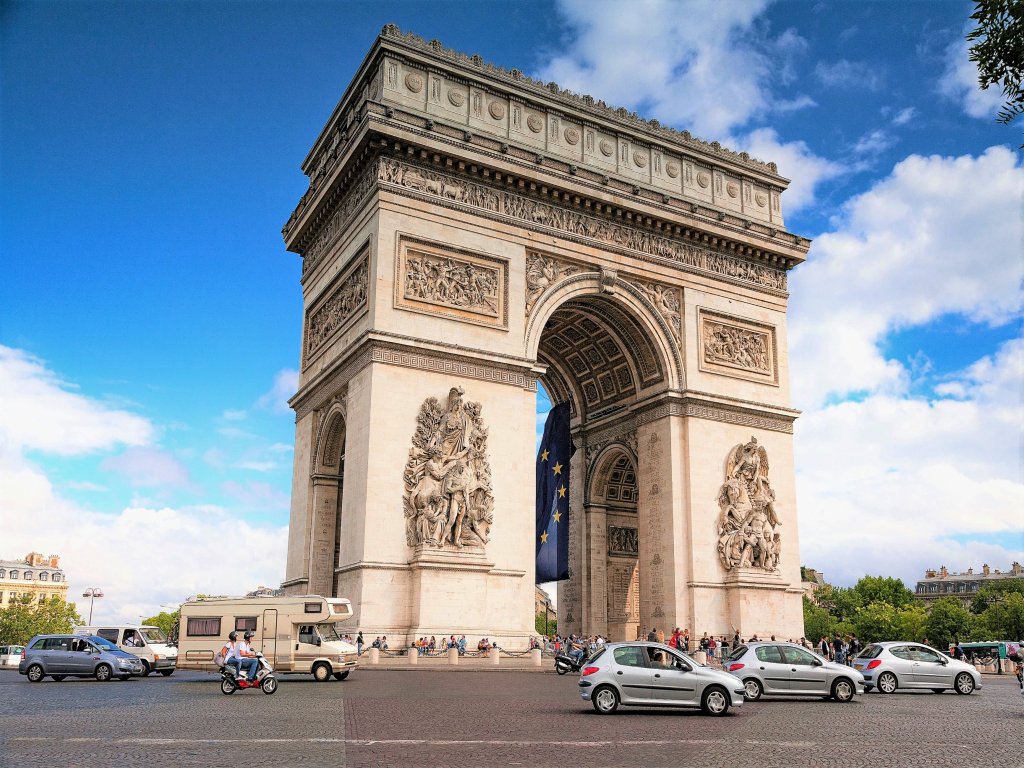 Arc de Triomphe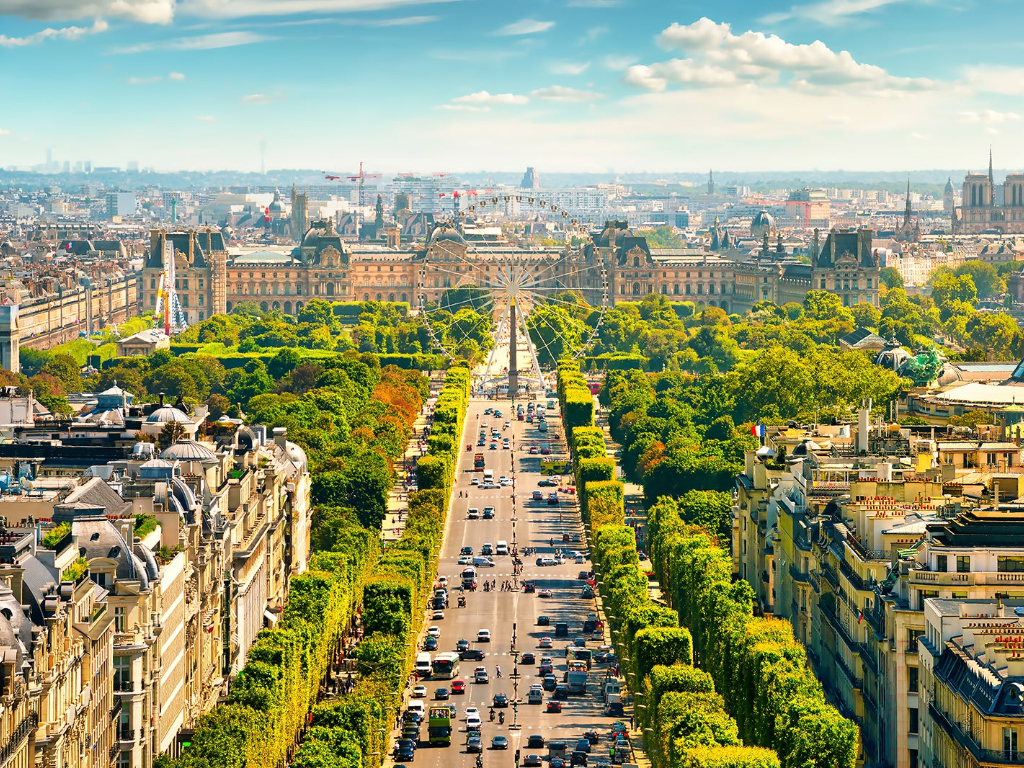 Champs Elysees Boulevard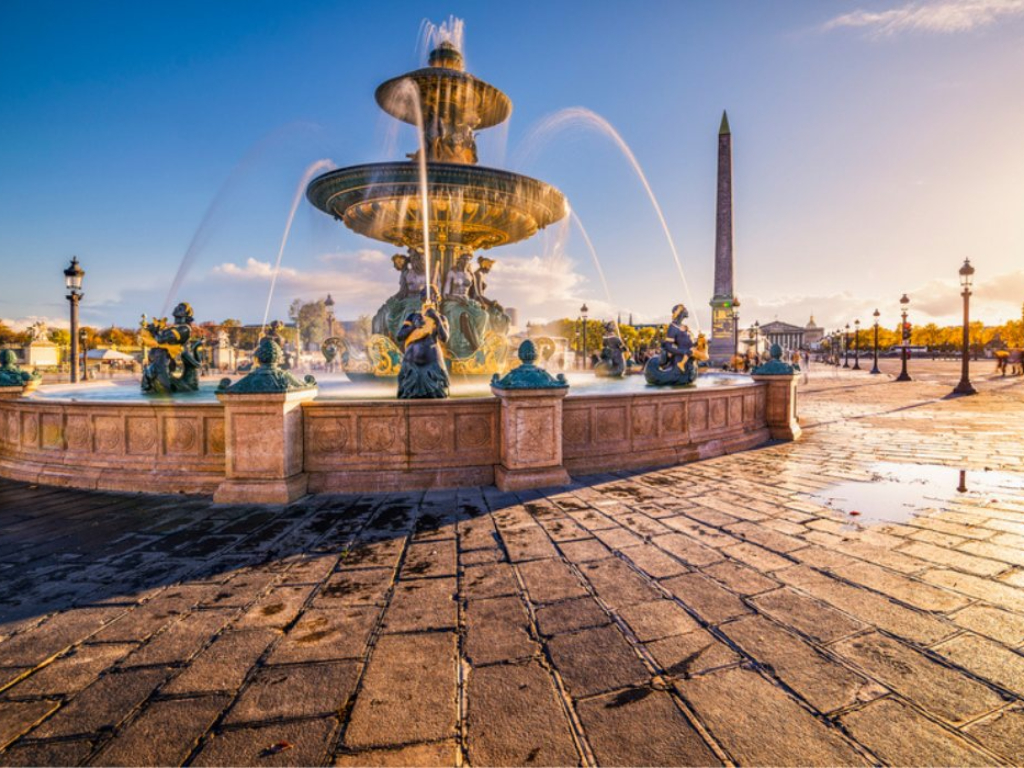 Place de la Concorde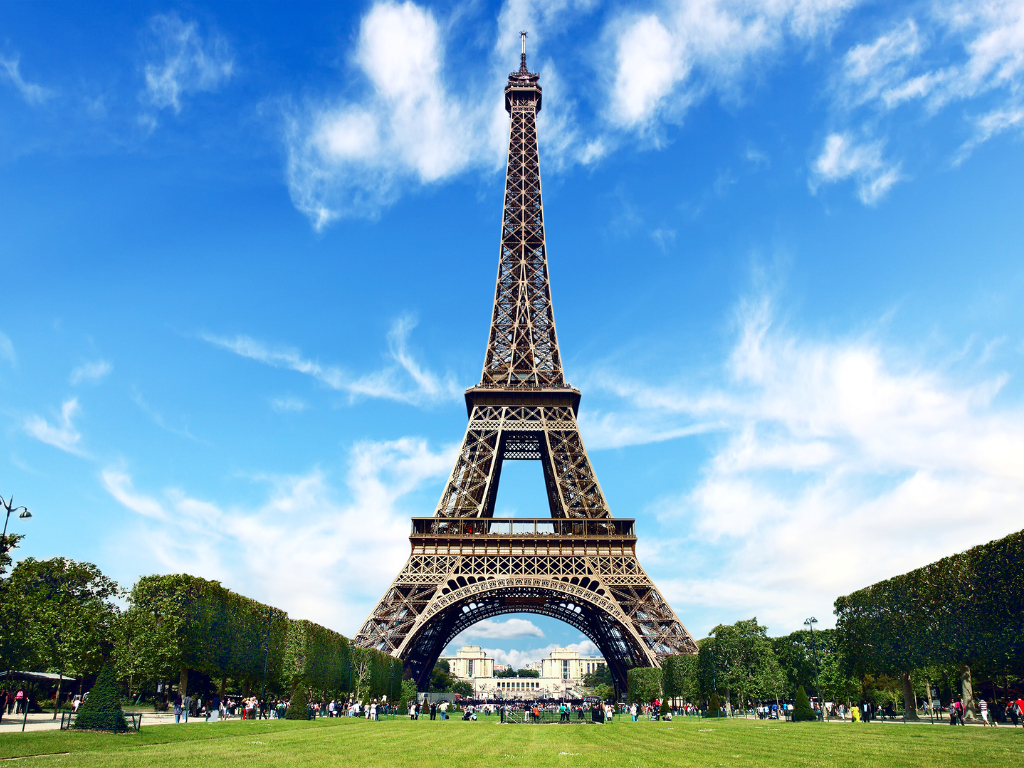 Eiffel Tower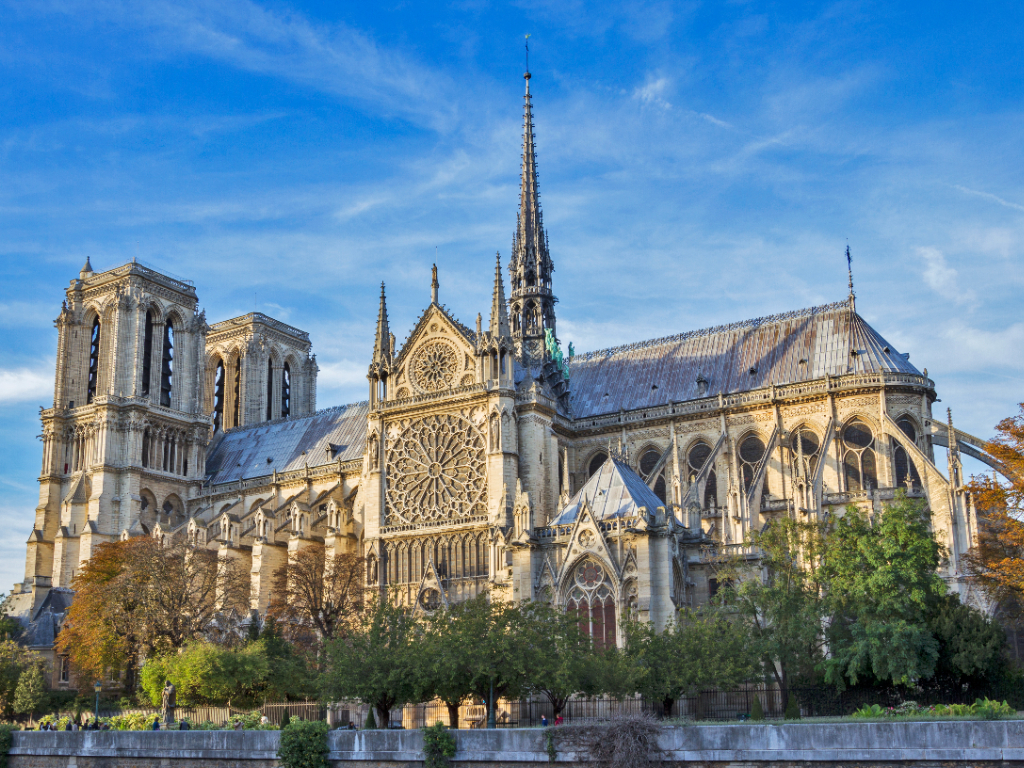 Notre Dame Cathedral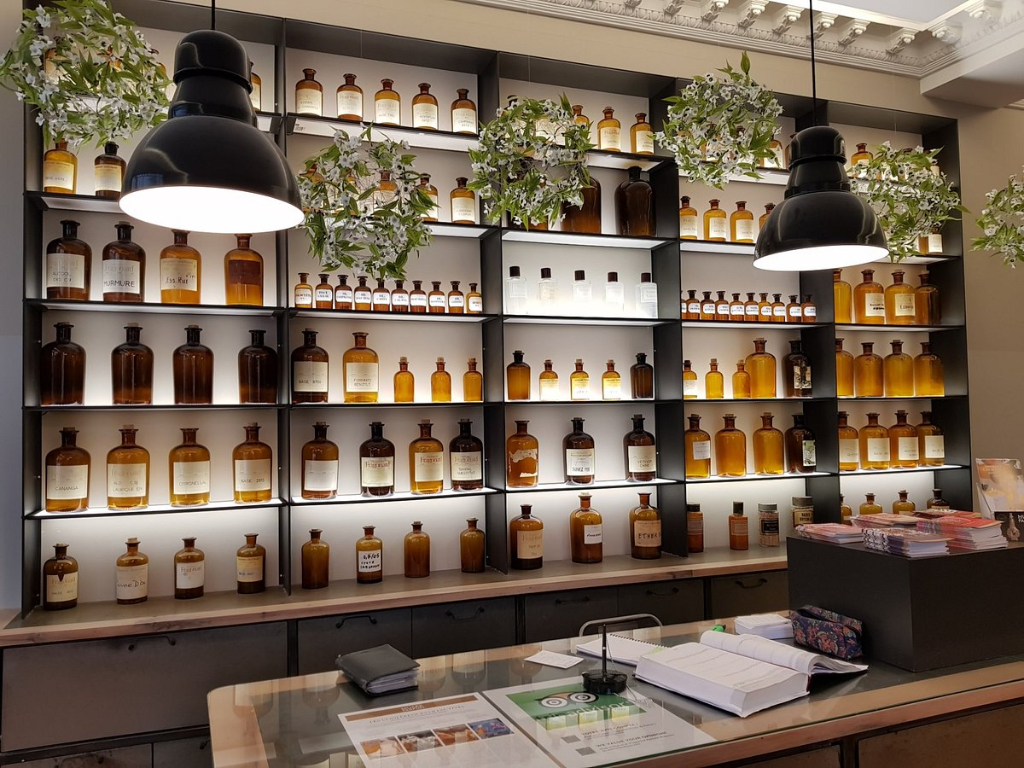 Fragonard Perfumery
抵达后,展开巴黎市区游,到观光景点包括凯旋门、香榭里舍大道、协和广场,另外还观望艾菲尔铁塔和壮观的哥特式建筑杰作圣母院。然后,到法国最大的香水厂之一的弗格纳香水厂,以优惠价格购买香水。


飞机餐 / 午餐 / 晚餐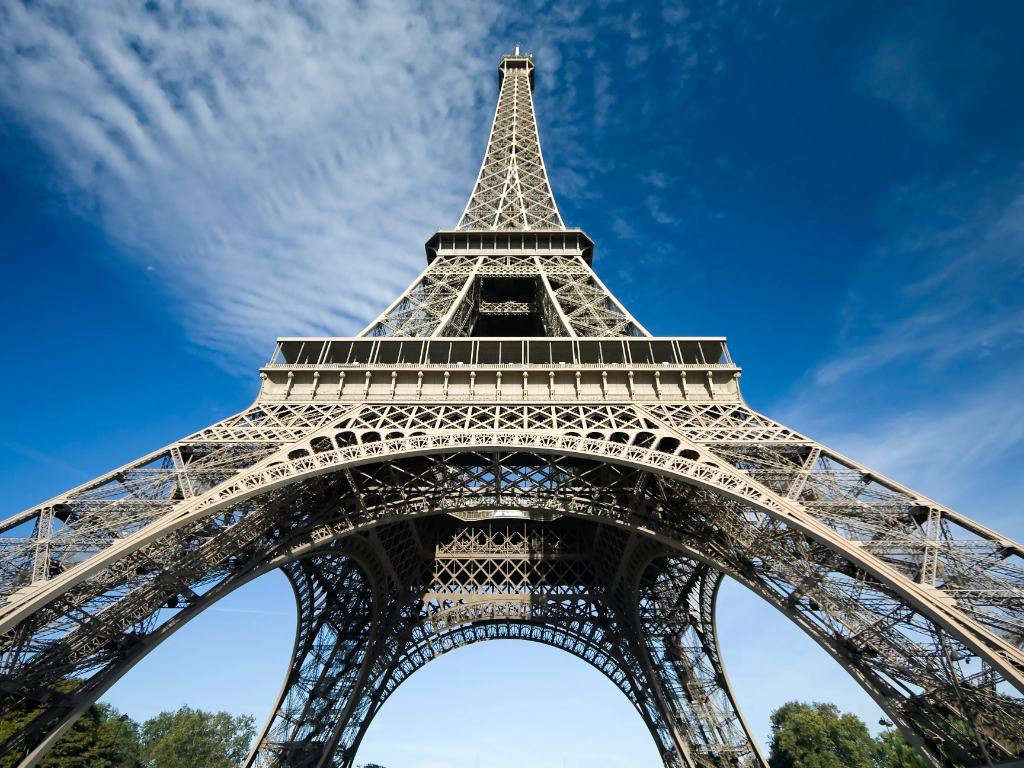 Eiffel Tower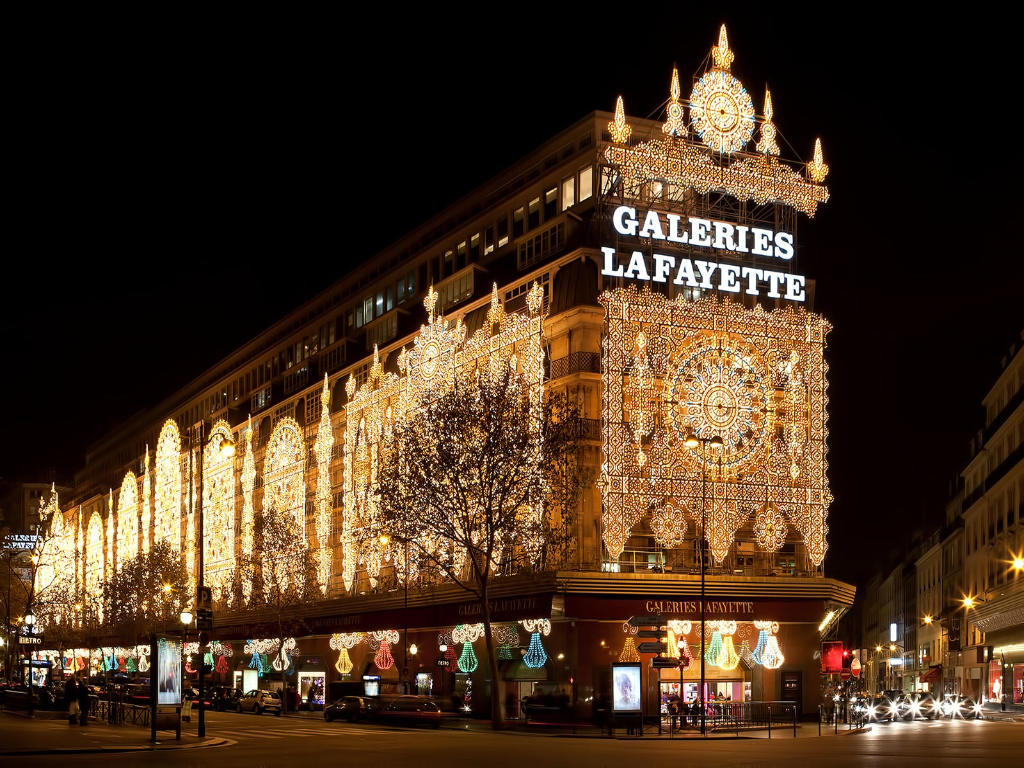 Galeries Lafayette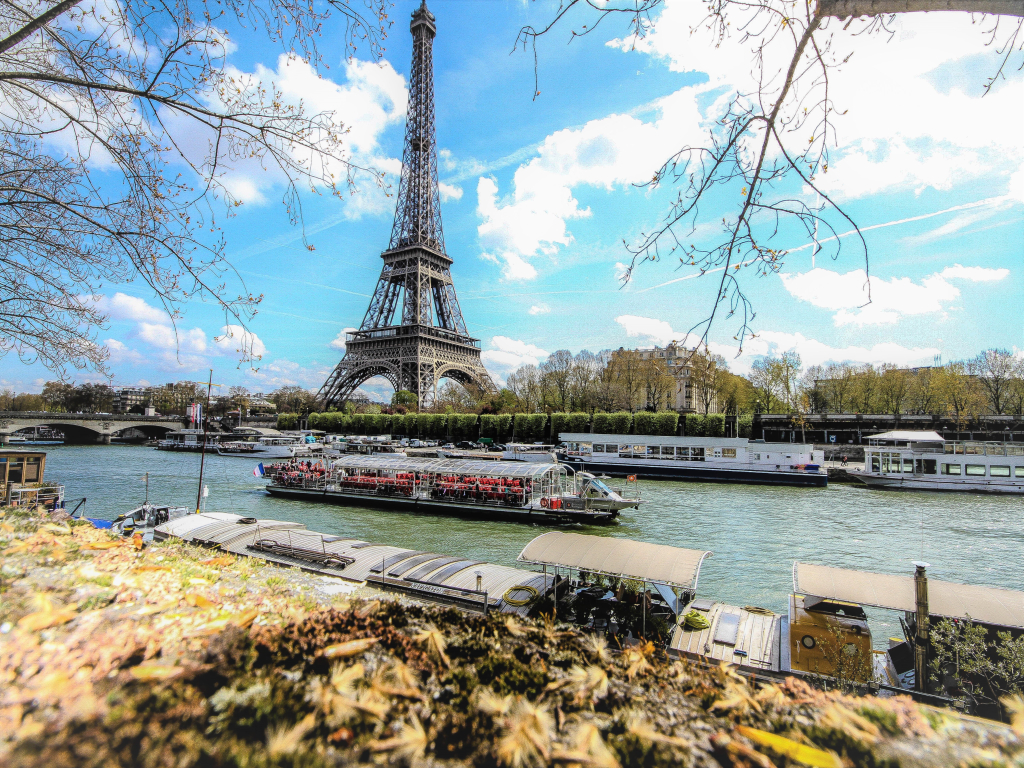 River Seine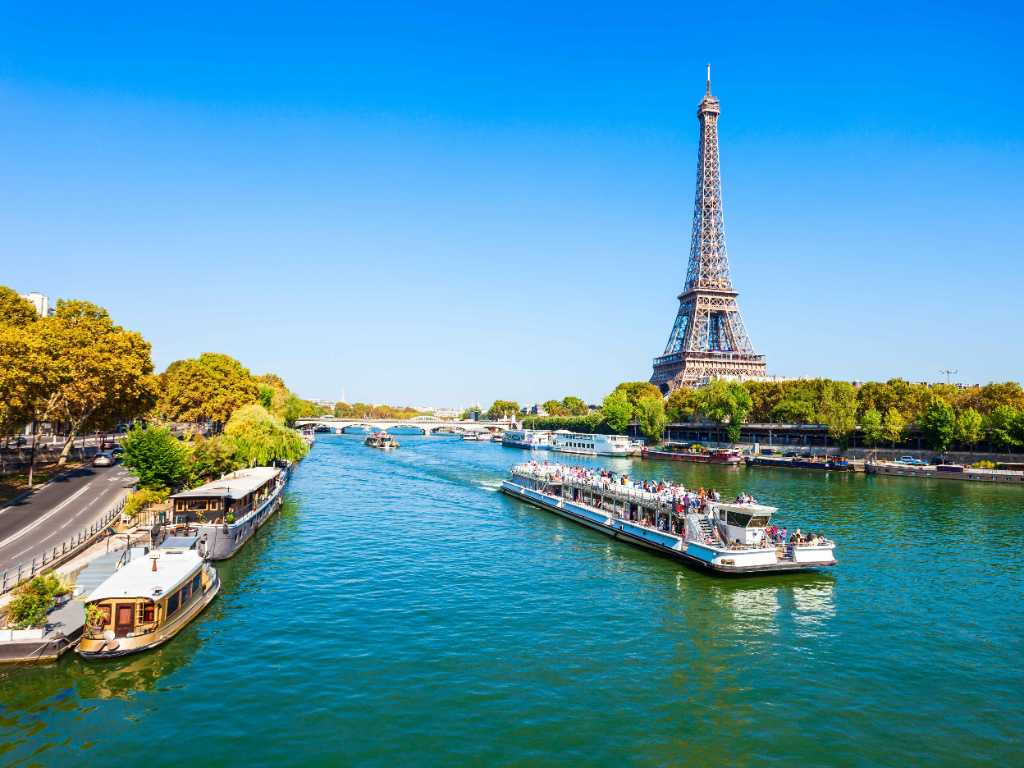 Seine River Cruise
今天,参观巴黎的文化标志,埃菲尔铁塔(第 2 层)是法国巴黎战神广场上的锻铁格子塔。 之后,前往巴黎最大的百货公司老佛爷百货公司购物。 在塞纳河游船上欣赏巴黎的独特景色,途经许多著名景点
注意:
如无法参观埃菲尔铁塔,将更换蒙帕纳斯大厦全景观景台

早餐 / 晚餐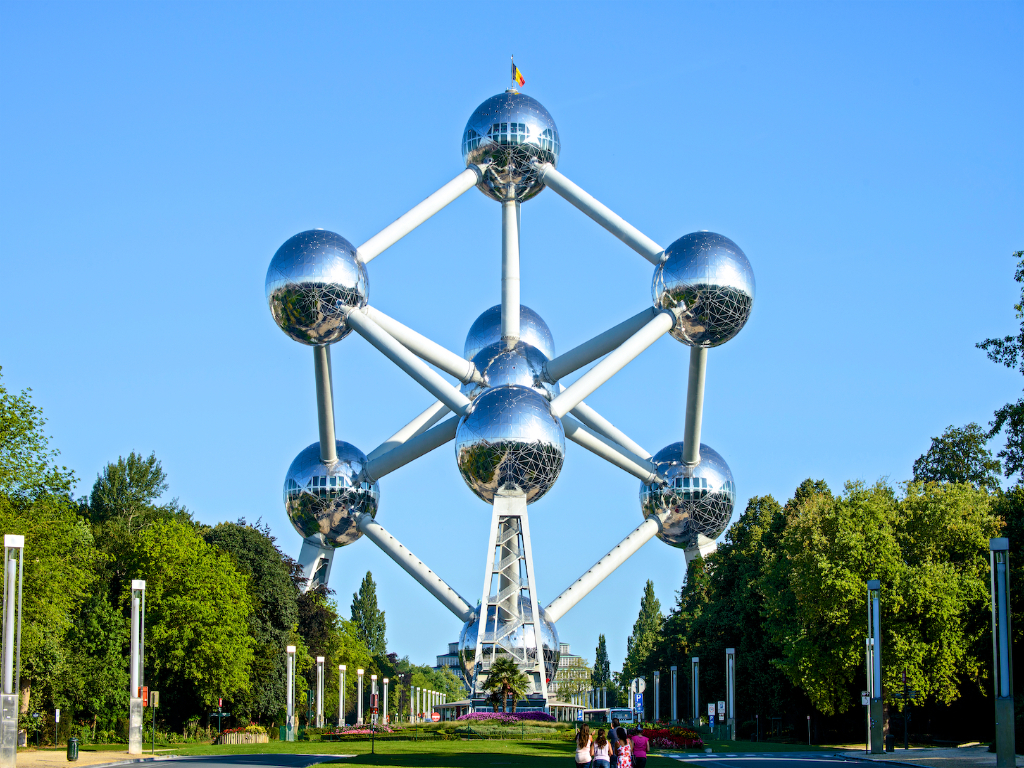 Atomium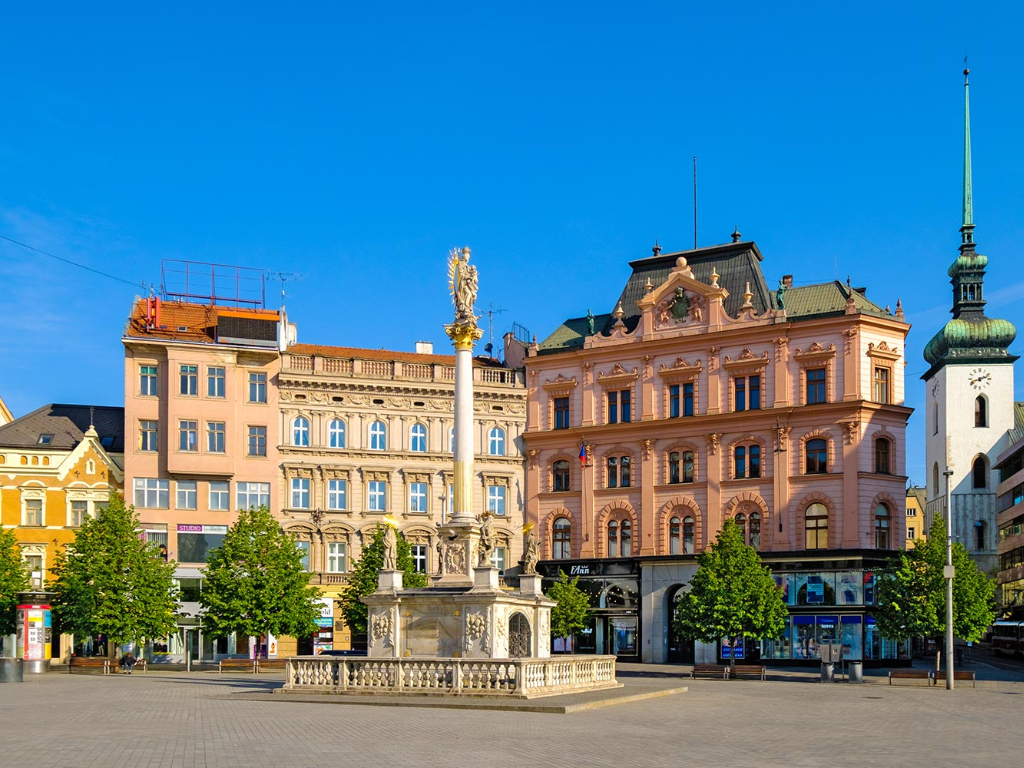 Market Square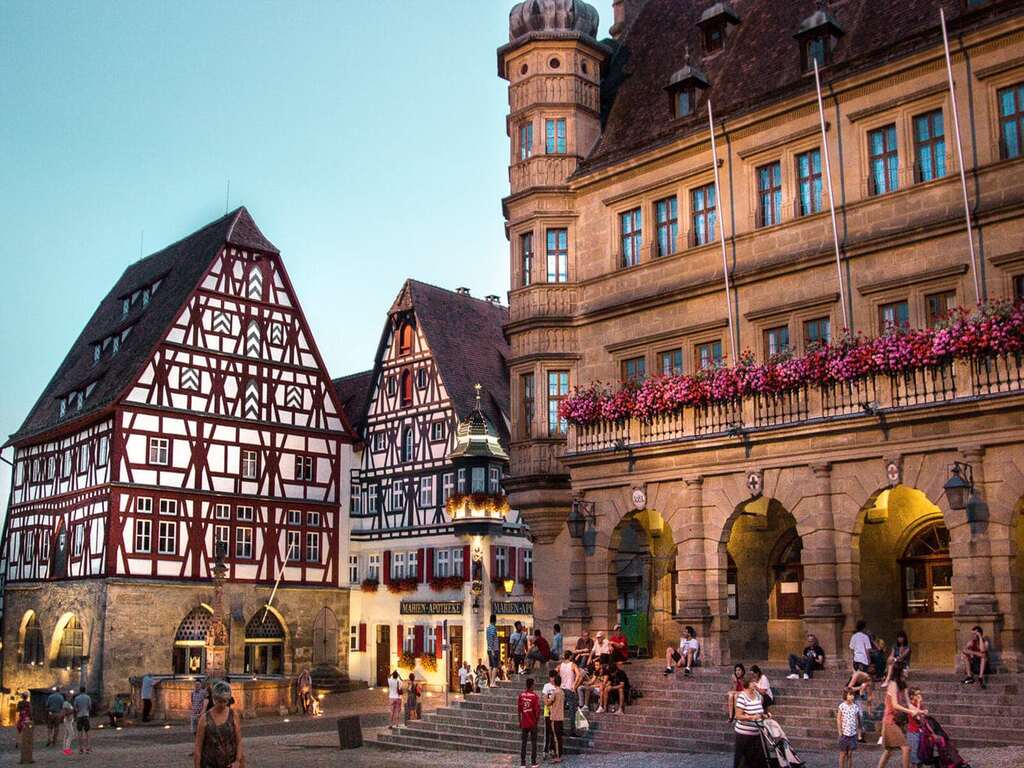 Market Square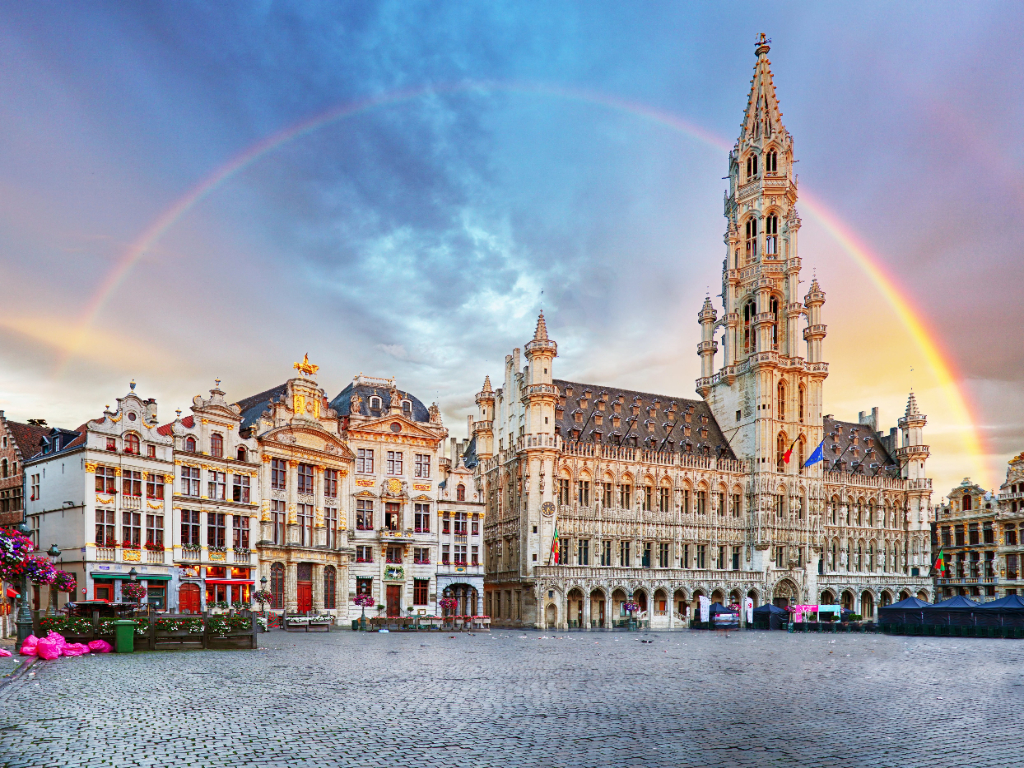 Grand Place
今早,首先参观宏伟的标志建筑原子球。经过雷肯皇宫后,到市中心参观吉祥象征小子连撒尿雕像、市集广场及美丽的大广场。然后,离开布鲁塞尔到荷兰的阿姆斯特丹。

早餐 / 午餐 / 晚餐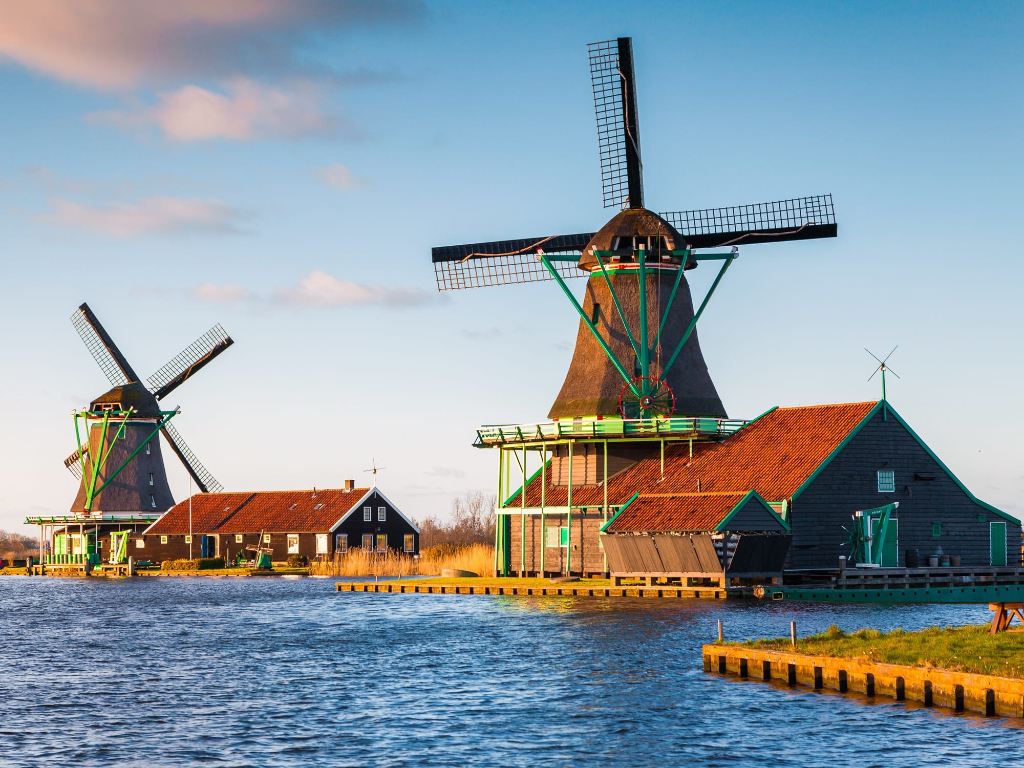 Zaanse Schans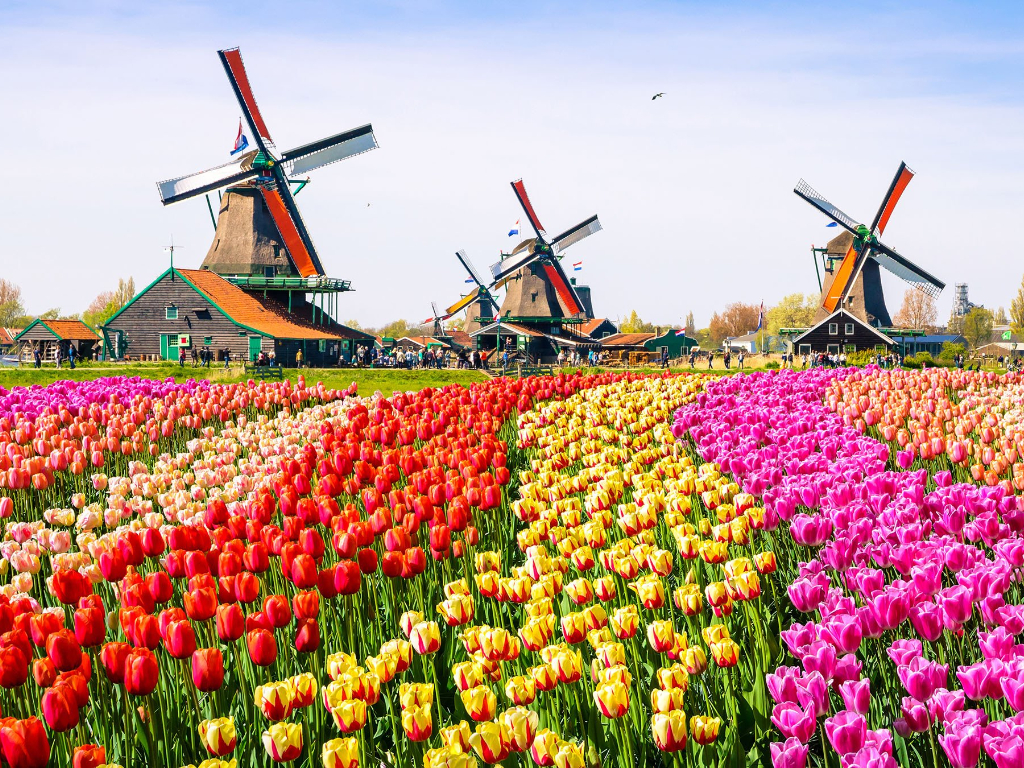 Zaanse Schans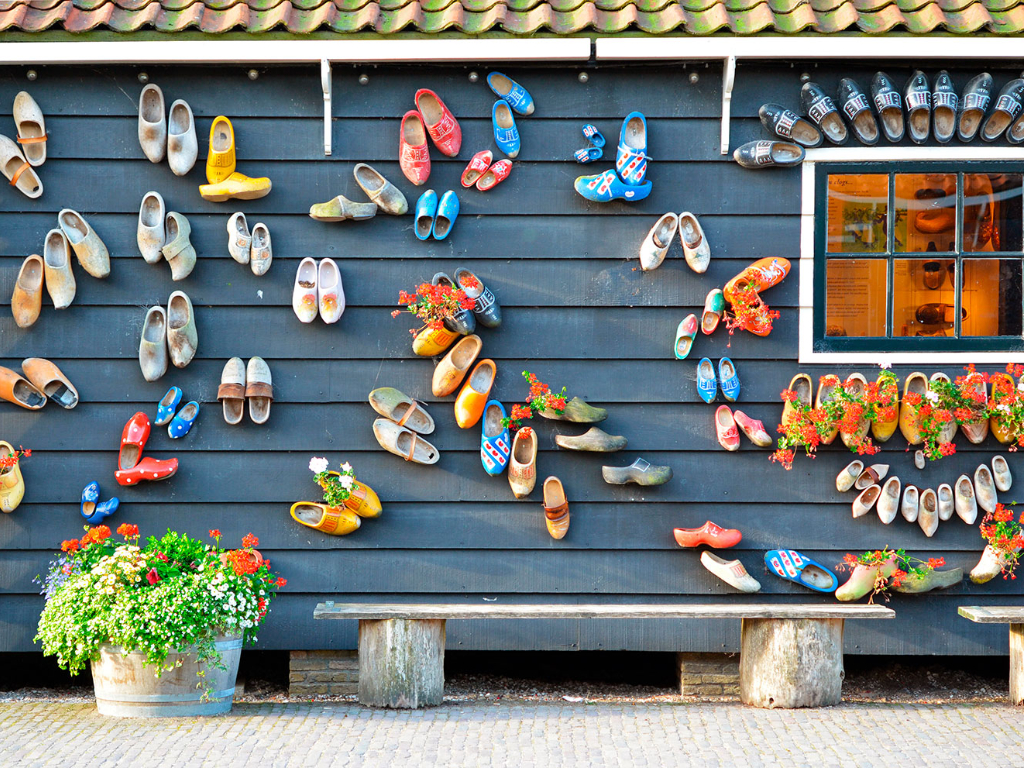 Zaanse Schans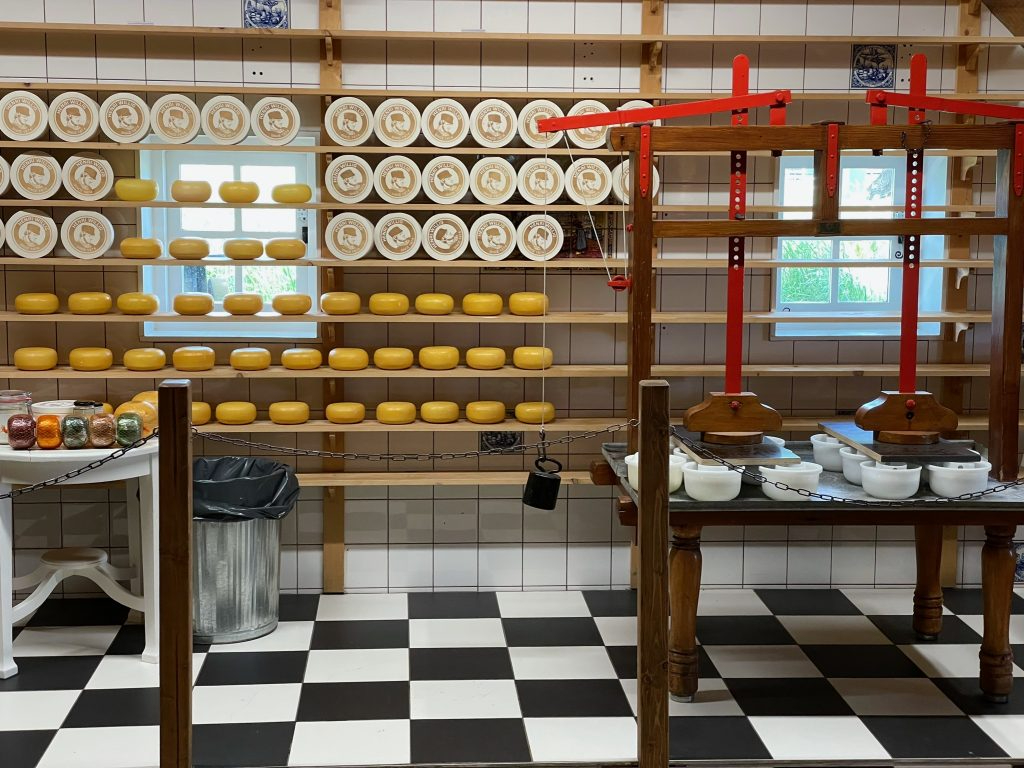 Cheese Farm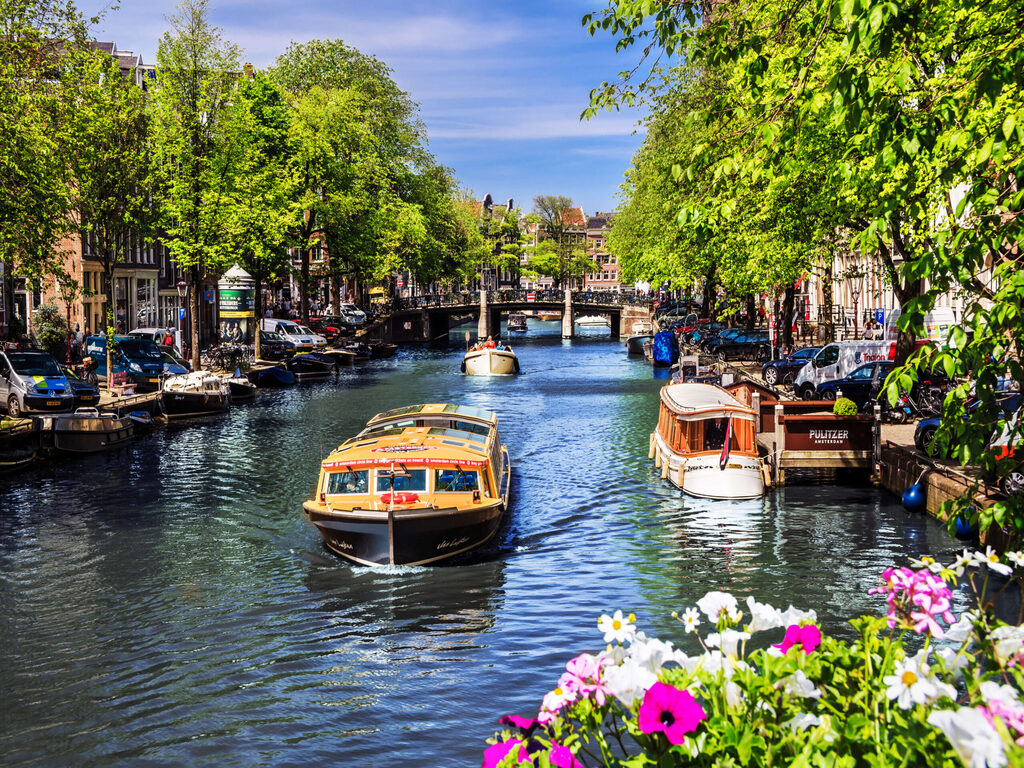 Canal Cruise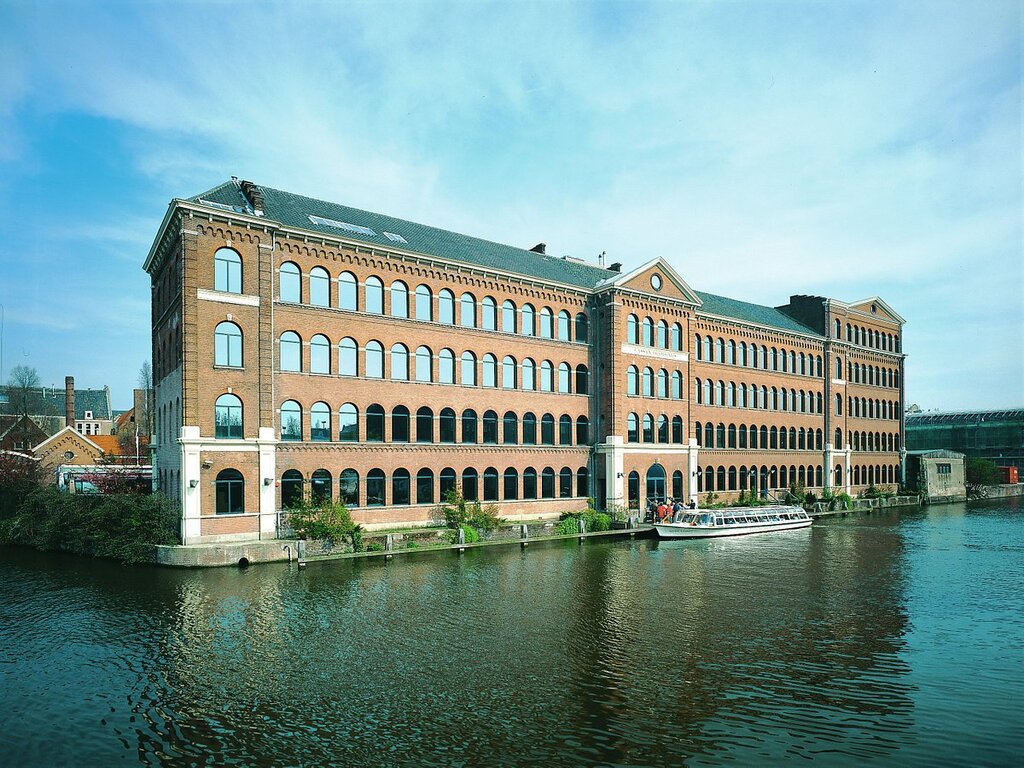 Diamond House
首先参观荷兰风车村,一个典型的荷兰小村落,点缀着风车与小木屋,俨然一个露天博物馆。接着,参观乳酪制造厂及木屐制造示范。参观福伦丹它以色彩缤纷的木屋和港口的旧渔船而闻名,港口两旁都是海鲜摊贩。回返阿姆斯特丹,乘坐玻璃圆顶大客船享受运河巡游。续程参观一间钻石工坊,看手艺精巧的巧匠如何雕琢出璀璨的钻石。前往水坝广场,阿姆斯特河于13世纪在此被截流,此城市的命名也由此而来。接着,参观广场附近的荷兰王宫、新教堂,以及纪念二次大战期间受纳粹迫害的牺牲者而竖立的人民纪念碑。

早餐 / 午餐 / 晚餐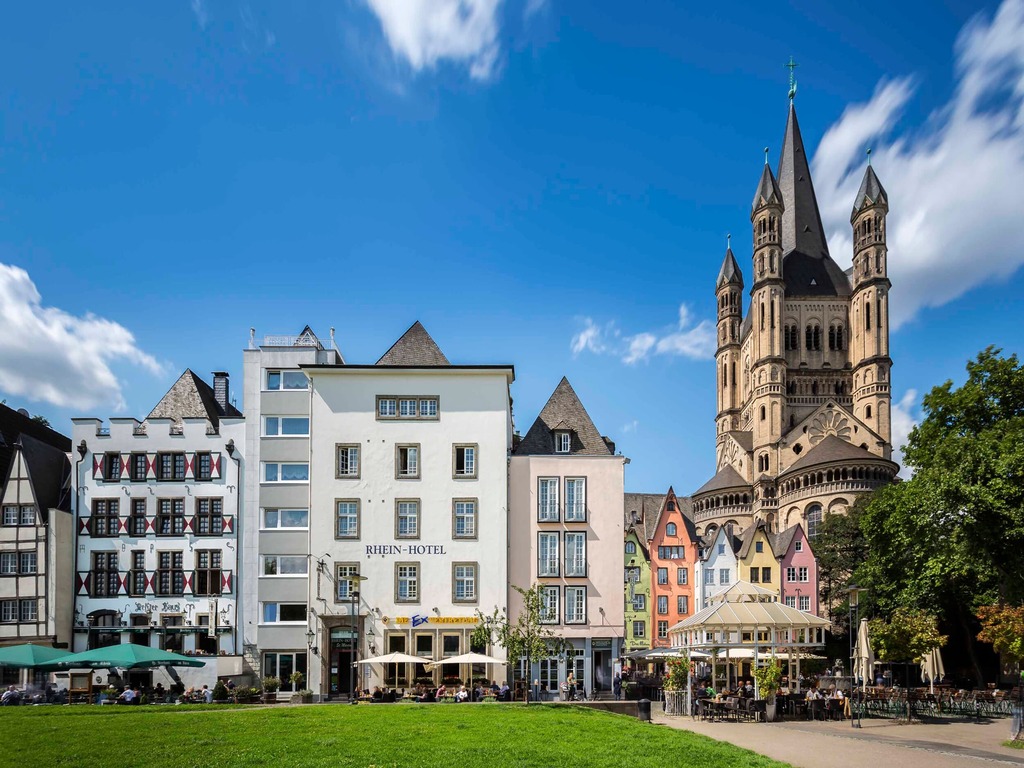 Cologne Old Town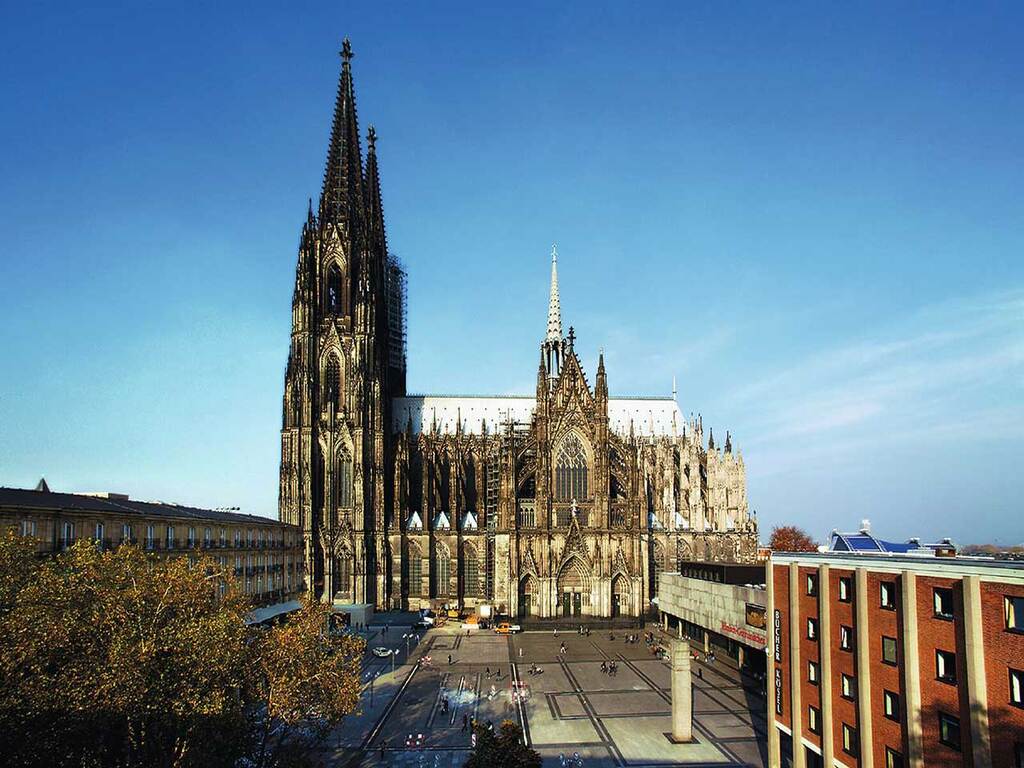 Cologne Cathedral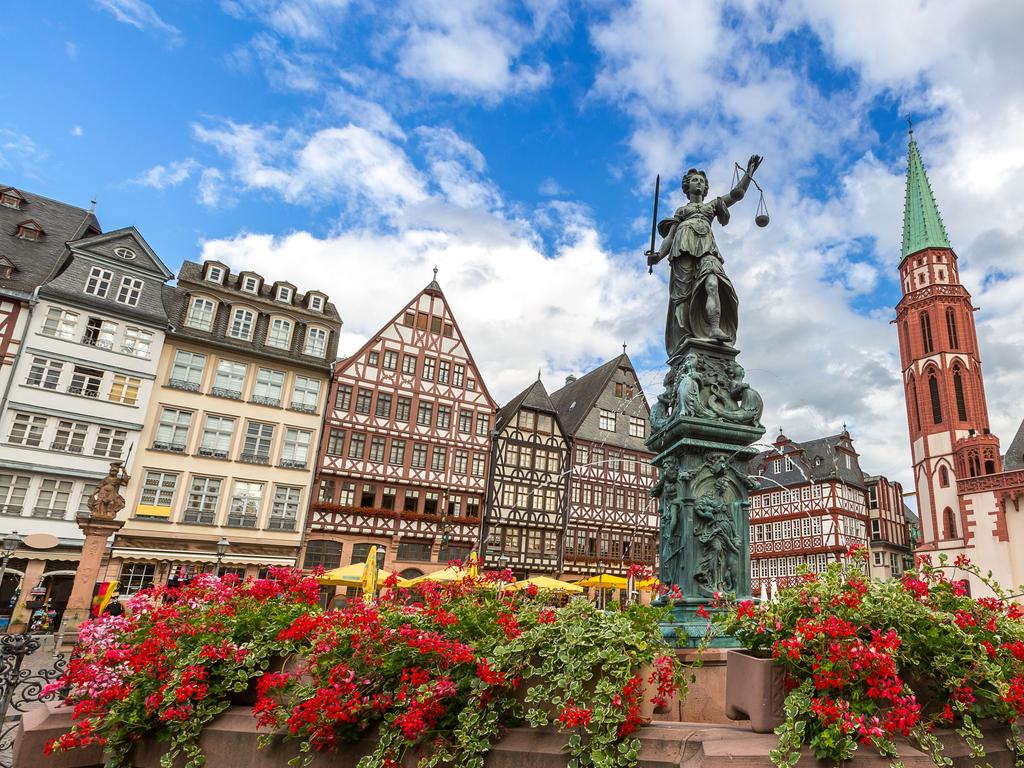 Frankfurt City Hall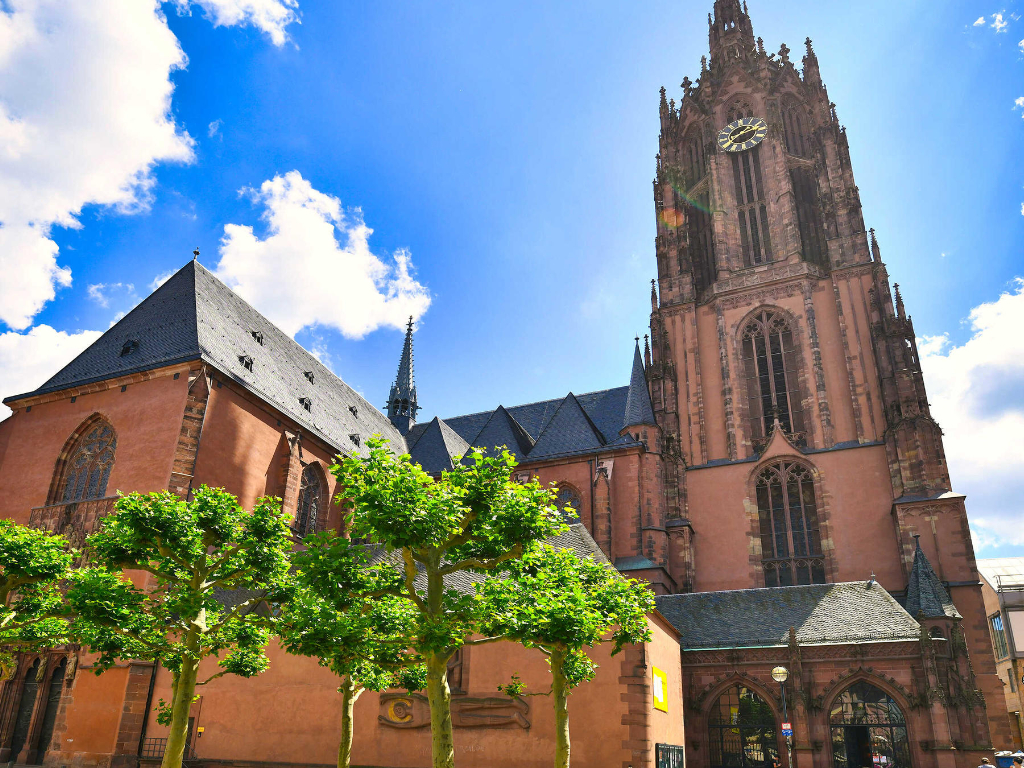 Imperial Cathedral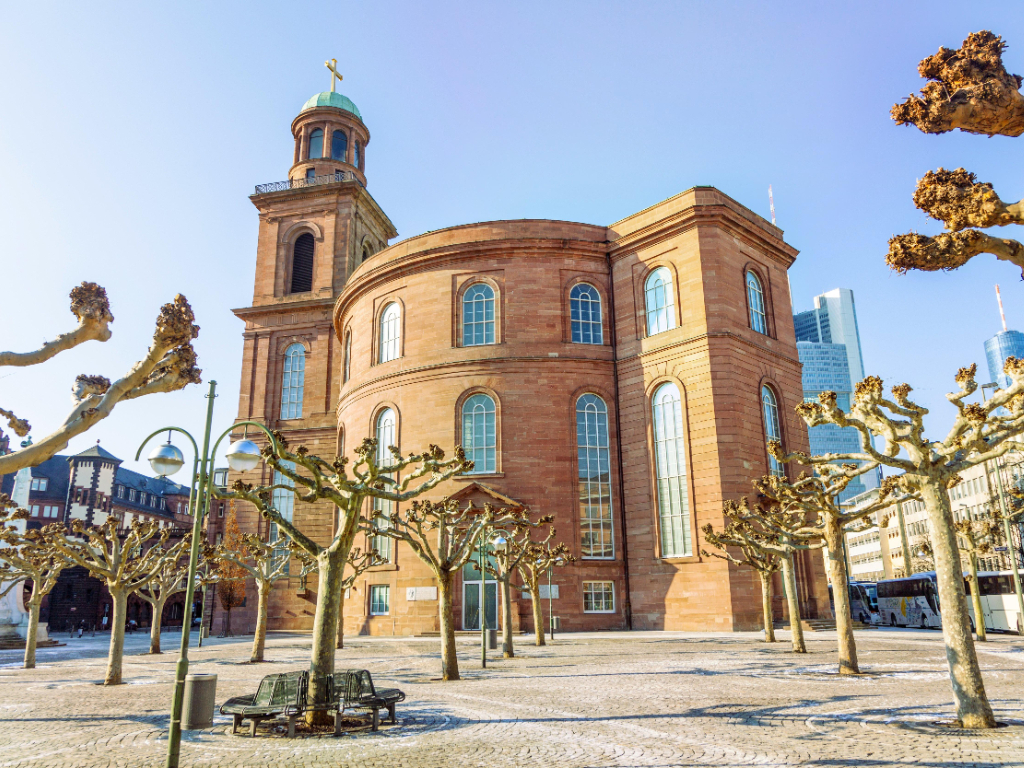 St Paul's Church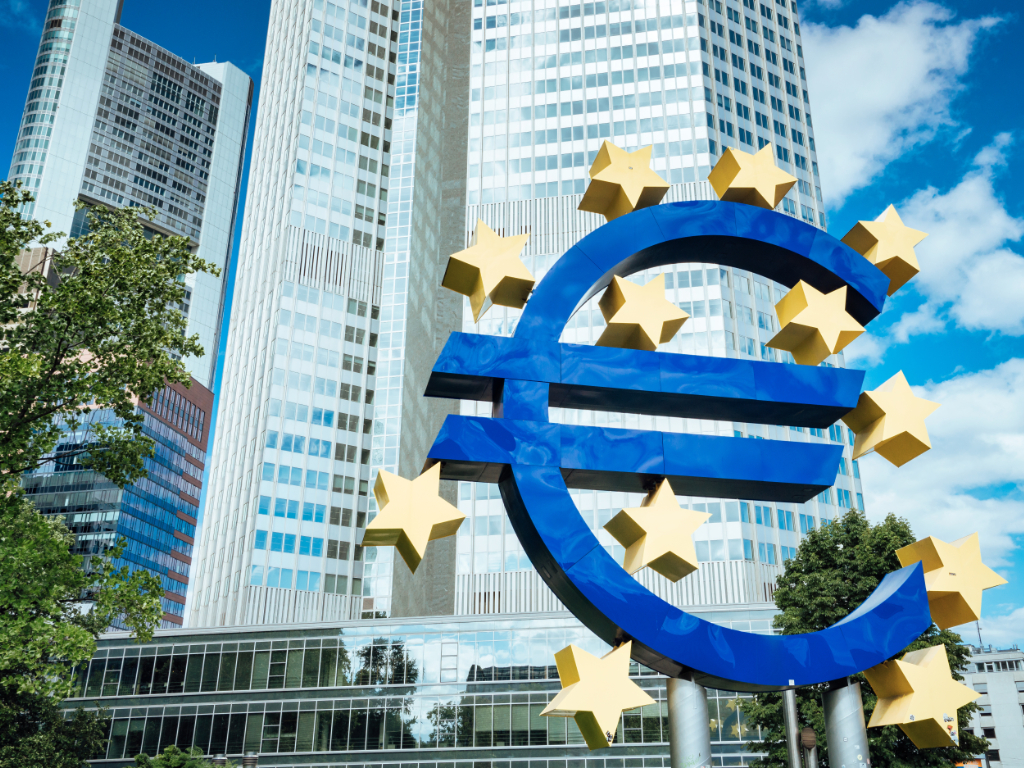 European Financial Centre
今早,来到科隆看这极具魅力的古镇以及其科隆大教堂, 然后开始游览法兰克福,看看这个德国皇帝加冕城市里最重要的景点。探索旧城区的中世纪建筑罗默,这就是著名的旧市政厅。外观帝国大教堂及圣保罗教堂,和这个城市的许多哥特式和文艺复兴时期的建筑物。之后,继续参观欧洲金融中心,购物中心,这个城市更现代化的一面。

早餐 / 午餐 / 晚餐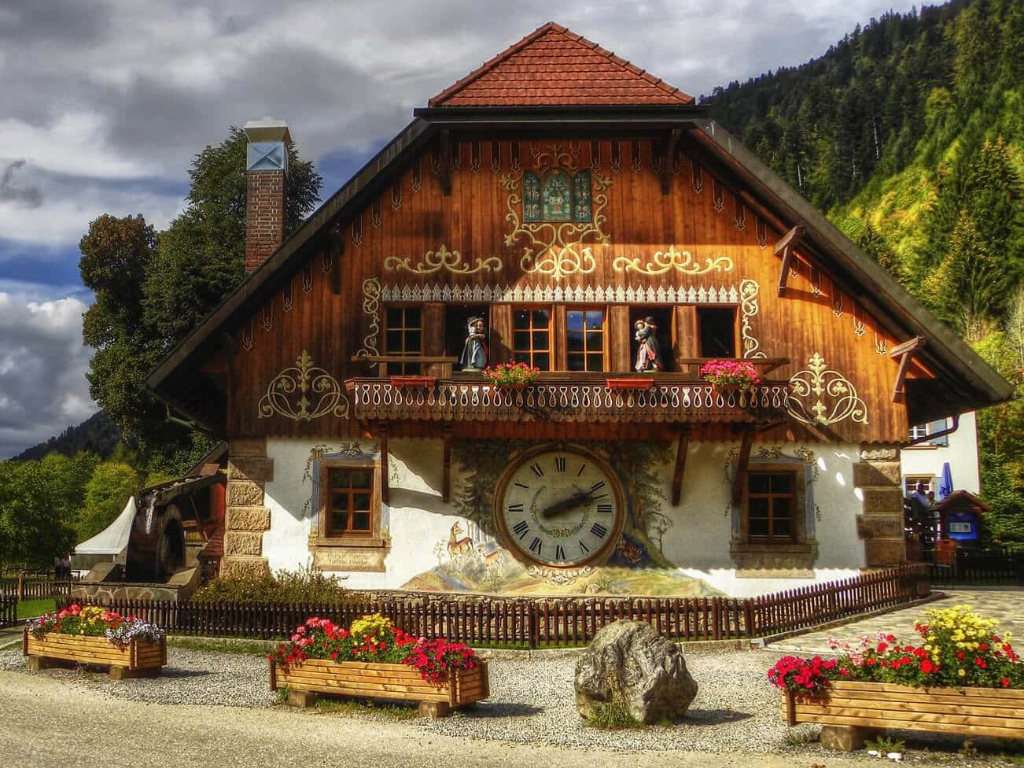 Titisee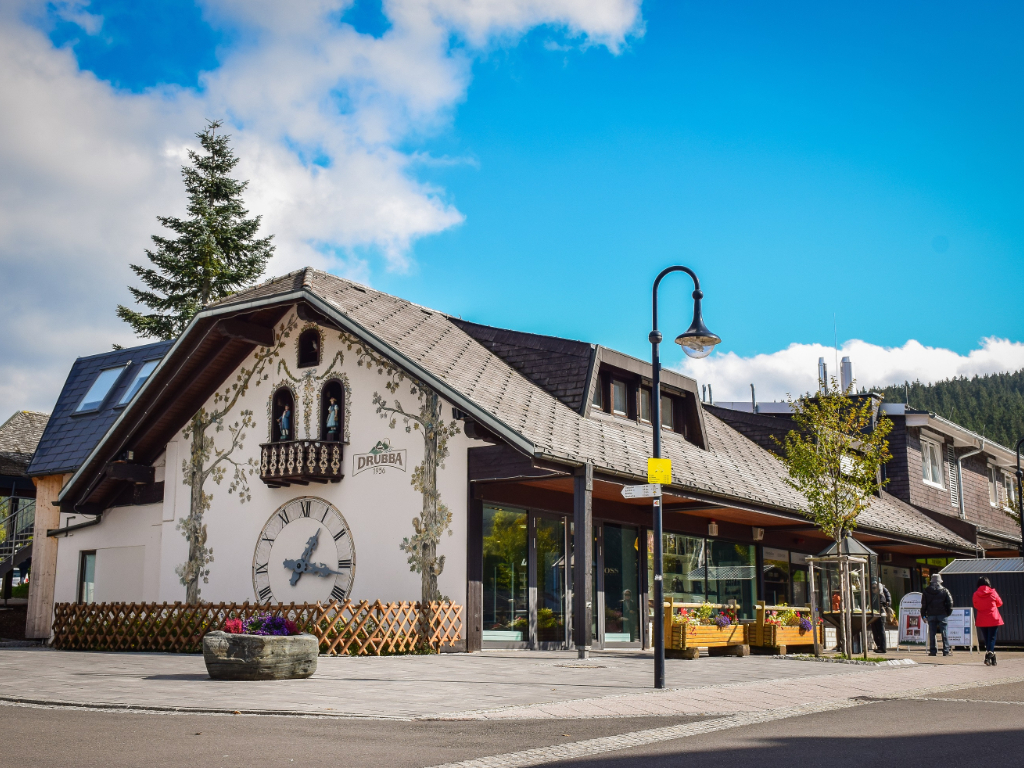 Titisee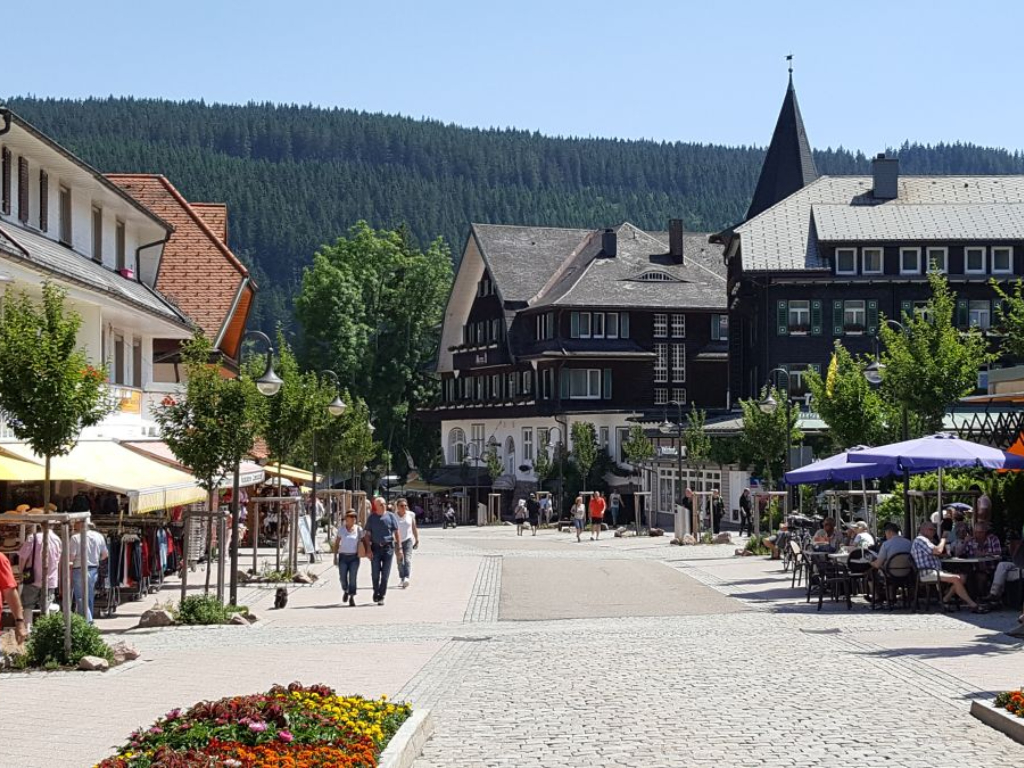 Titisee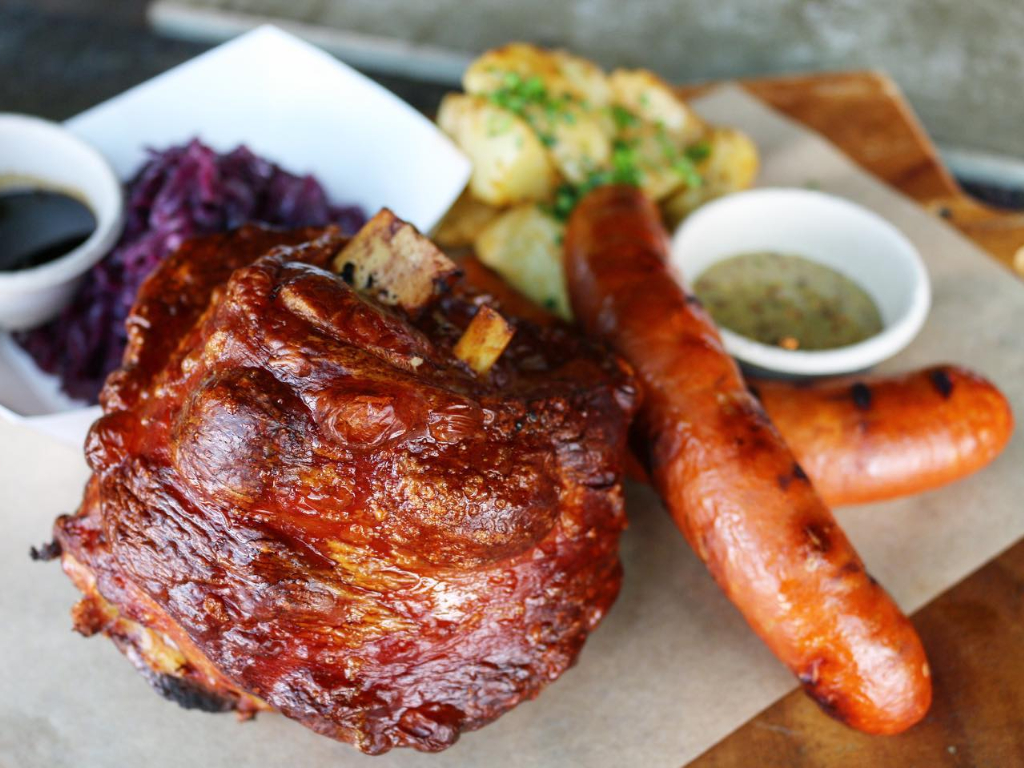 German Pork Knuckles & Sausage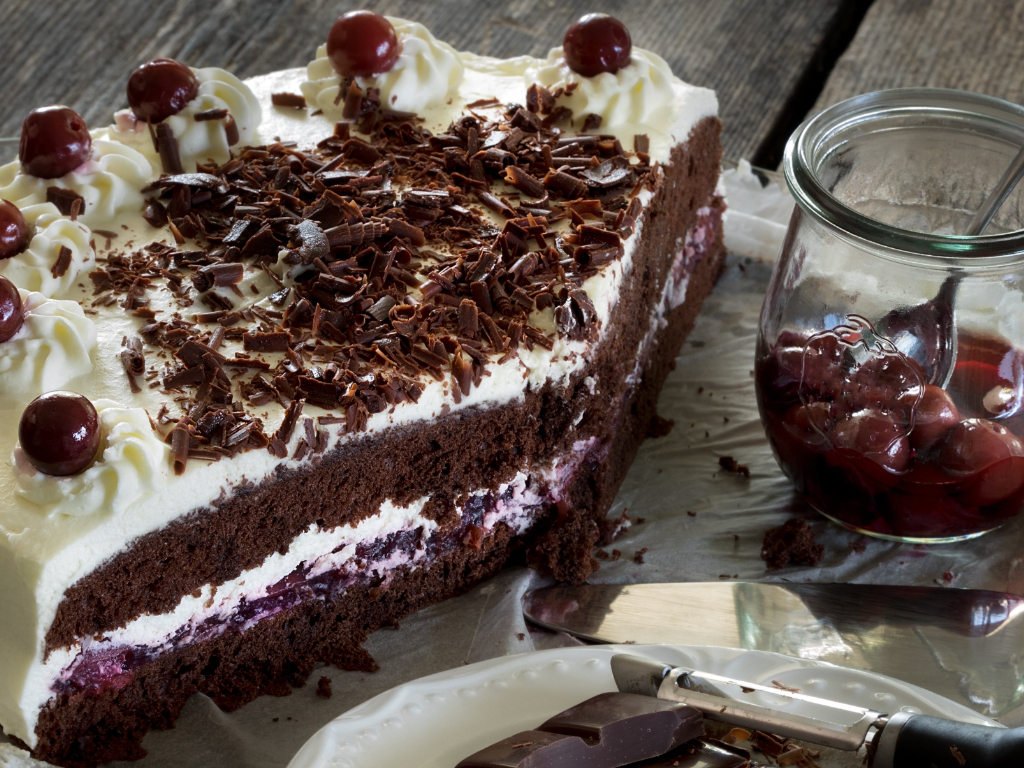 Black Forrest Cake
前往德国最大的森林黑森林。先在度假小镇狄的斯落脚,这里有德国最大的咕咕钟制作中心。您可选购咕咕钟留作到此一游的纪念。接着享用德国风味猪脚并品尝正宗的黑森林蛋糕。然后跨越边境到瑞士,再沿路到沙夫豪森欣赏西欧最大的瀑布莱茵大瀑布。

早餐 / 午餐 / 晚餐
Day 8苏黎世 - 卢塞恩 - 苏黎世 - 吉隆坡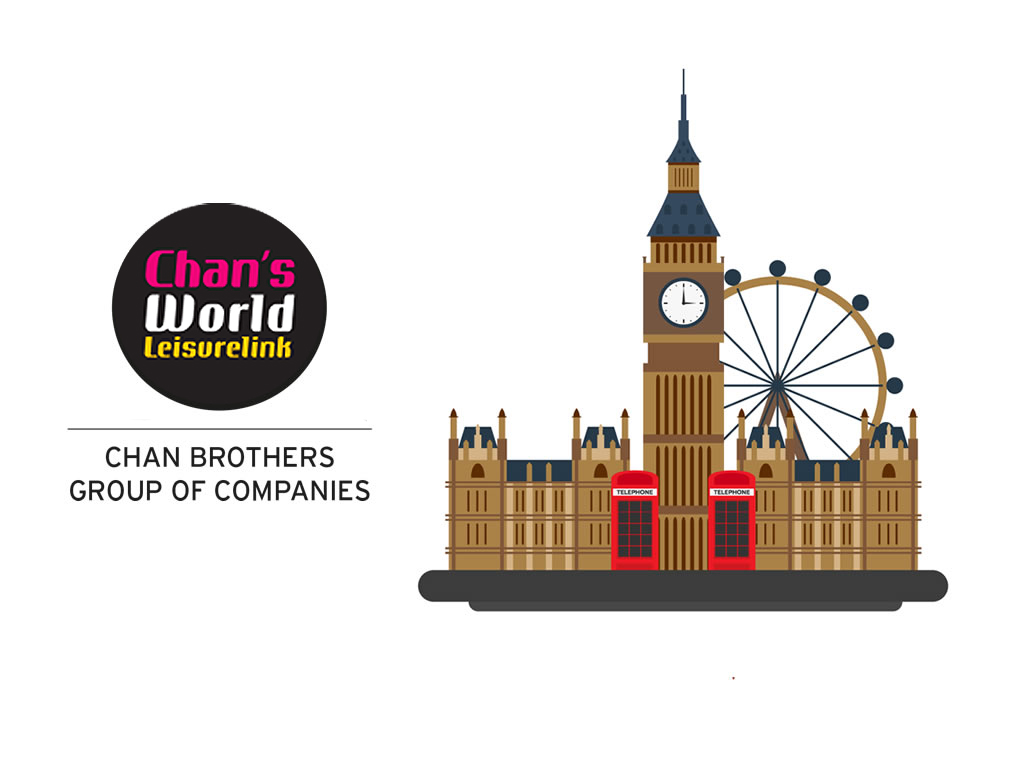 今天,驱车前往琉森并步行参观14世纪的有盖卡贝尔桥和用石灰岩雕刻出的狮子纪念碑。纪念碑是献给保卫法国国王阵亡的瑞士兵士。接着您可享受自由活动或逛街选购名牌手表、著名的瑞士巧克力和音乐盒。若时间允许,您可自由活动至集合时间,送往机场搭乘客机回返吉隆坡

早餐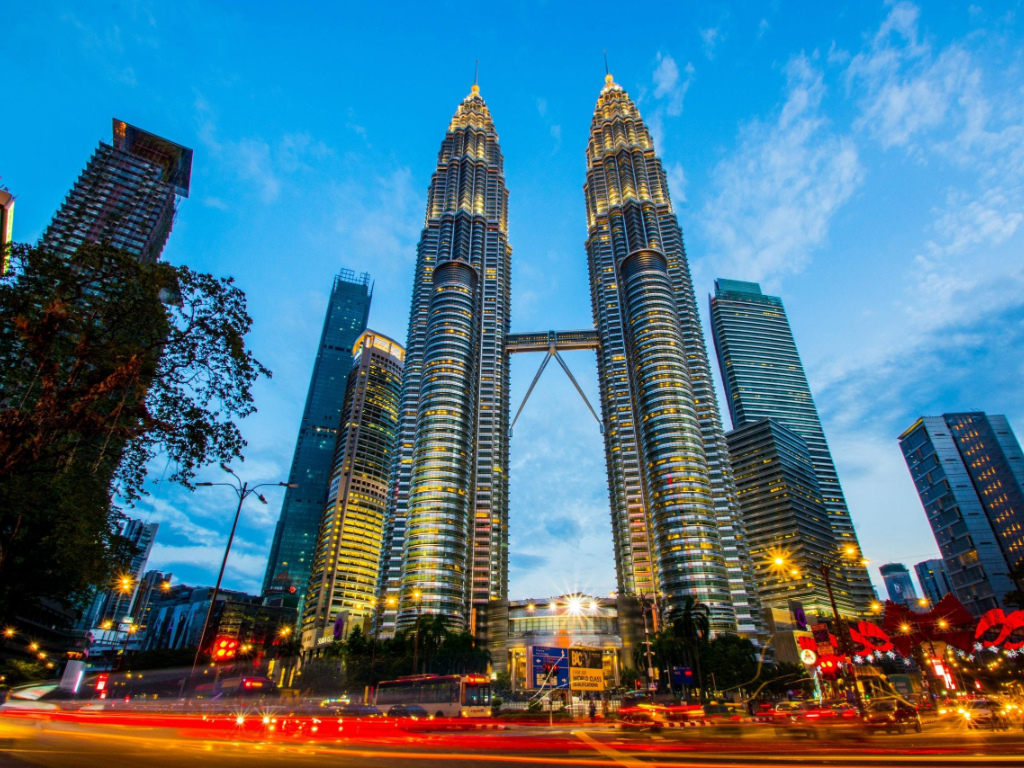 Home Sweet Home

飞机餐