Itinerary Download
|

Share with friend
16 Included Meals 16 餐食包括
Specialty Meal 特色餐点
• Italian Seafood Meal 意大利海鲜餐
• Squid Ink Pasta 墨鱼汁意大利面
• Florentina Steak 佛罗伦萨牛排
• Wine Pairing Lunch 葡萄酒搭配体验
Exclusive Experiences 独特体验
• Train Ride to the seaside villages set in scenic splendour on the cliffy coast in Cinque Terre National Park [a UNESCO World Heritage Site] • 乘火车前往风景优美的辛克特尔国家公园[联合国教科文组织世界遗产]悬崖峭壁上的海滨村庄
• UNESCO World Heritage Site - Leaning Tower of Pisa known Worldwide for its Unintended Tilt • 联合国教科文组织世界遗产--比萨斜塔,因其意外倾斜而闻名世界
• Burano Island in Venice the 10 most colourful places in the world • 威尼斯的布拉诺岛,世界十大最多彩的地方
• The Mall Shopping outlet • The Mall托斯卡纳独家奢侈品折扣购物中心欣赏令人惊叹的建筑
ROME 罗马
VATICAN CITY 梵蒂冈城
• St Peter's Square 圣彼得广场
• St Peter's Basilica 圣彼得大教堂
SIENA 锡耶纳
• Historic Centre 锡耶纳历史中心
PISA 比萨

• Leaning Tower Pisa 比萨斜塔
FLORENCE 佛罗伦萨
• Cathedral of Santa Maria 圣母百花圣殿
• Baptistery of St John 佛罗伦萨圣若翰洗者洗礼堂
• Piazza della Signoria 领主广场
VENICE 威尼斯
• St Mark's Basilica 圣马尔谷圣殿宗主教座堂
• St Mark's Campanile 圣马可钟楼
• Venetian glass factory 威尼斯玻璃工厂
VERONA 维罗纳
• Juliet's balcony 朱丽叶的阳台
MILAN 米兰
• Santa Maria delle Grazie 恩宠圣母
• La Scala theatre 斯卡拉大剧院
• Galleria Vittorio Emanuele II 埃马努埃莱二世拱廊
IMPORTANT NOTES
Remarks:
Revisions, if any, in itinerary are subject to the Company's Terms and Conditions.
In particular, the Customer is requested to note the following:
Itinerary may be subject to change due to circumstances beyond the Company's control.
Accommodation in designated cities is subject to room availability.
Sequence of itinerary may be subject to change.
Different tour groups may be merged.
Proposed changes, if any, that are not accepted will be subject to the refund provisions set out in the Terms and Conditions.
备注:
顾客尤其需注意以下事项:在公司无法控制的情况下,行程可能更改。
指定城市的住宿需视客房供应情况而定。行程顺序可能更改。不同团体可能合并成一团。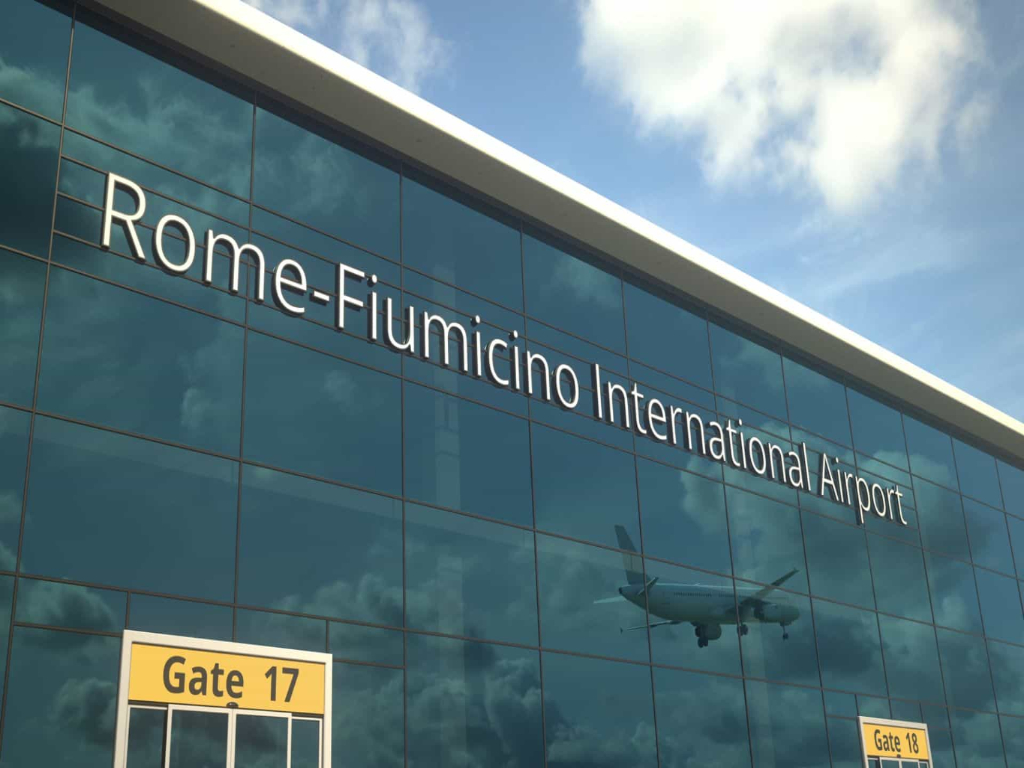 Rome Airport
Assemble in KLIA International Airport and set off for Rome, Italy, where you are a step closer to "La Dolce Vita".

Meals On Board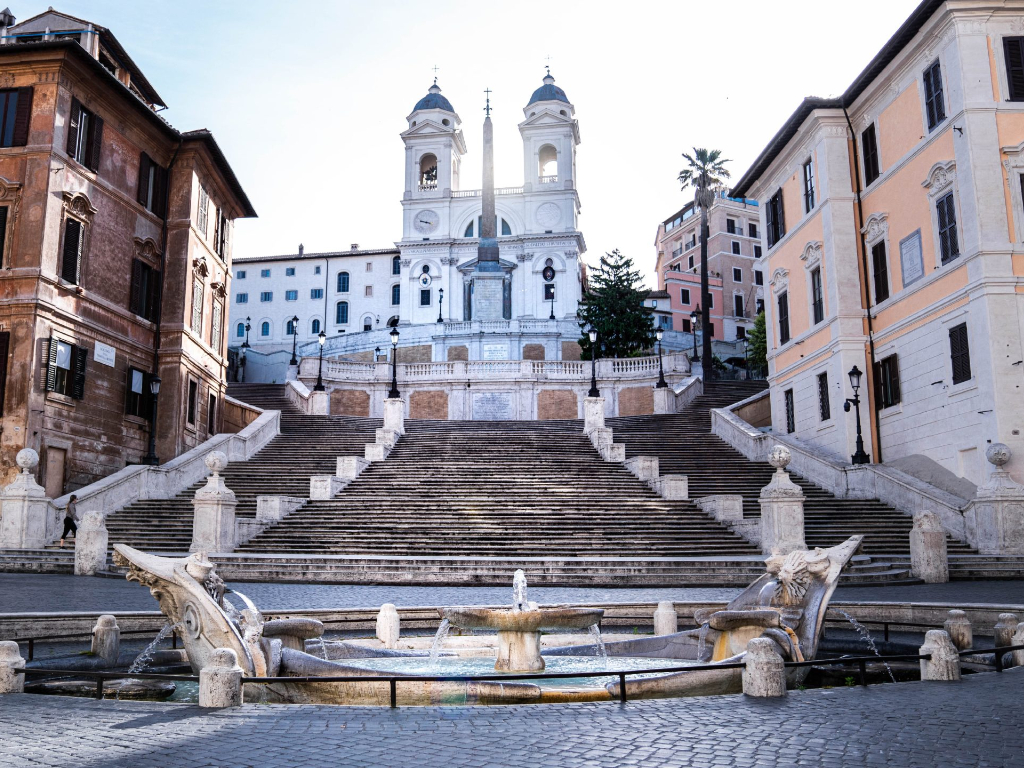 Spanish Steps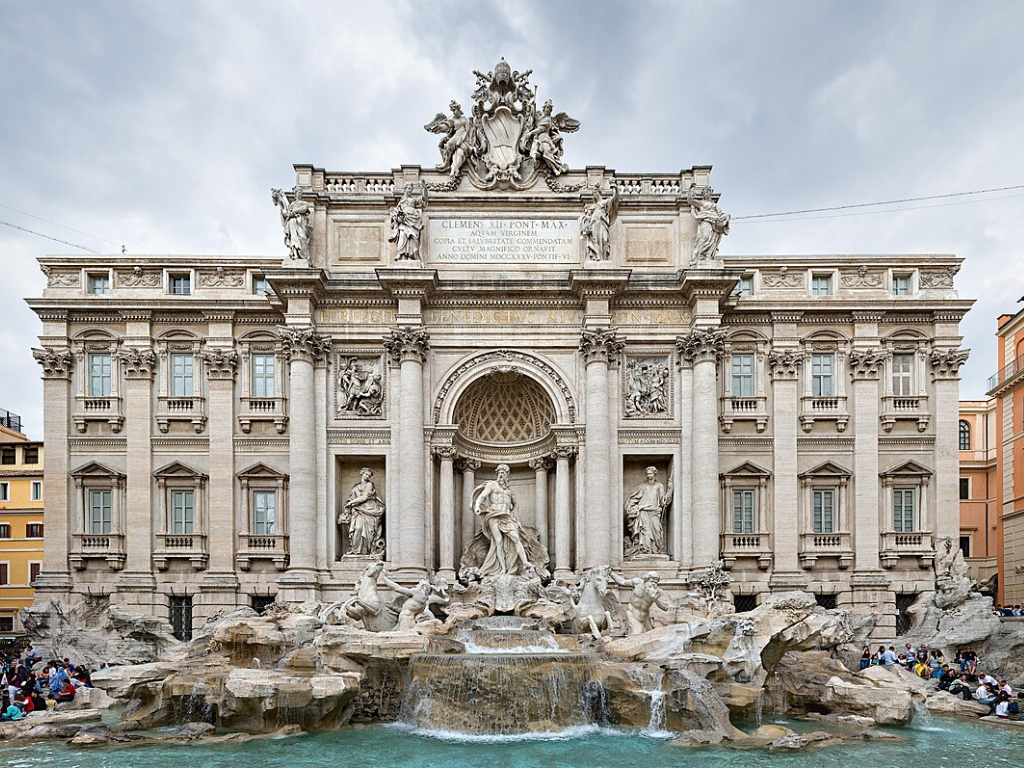 Trevi Fountain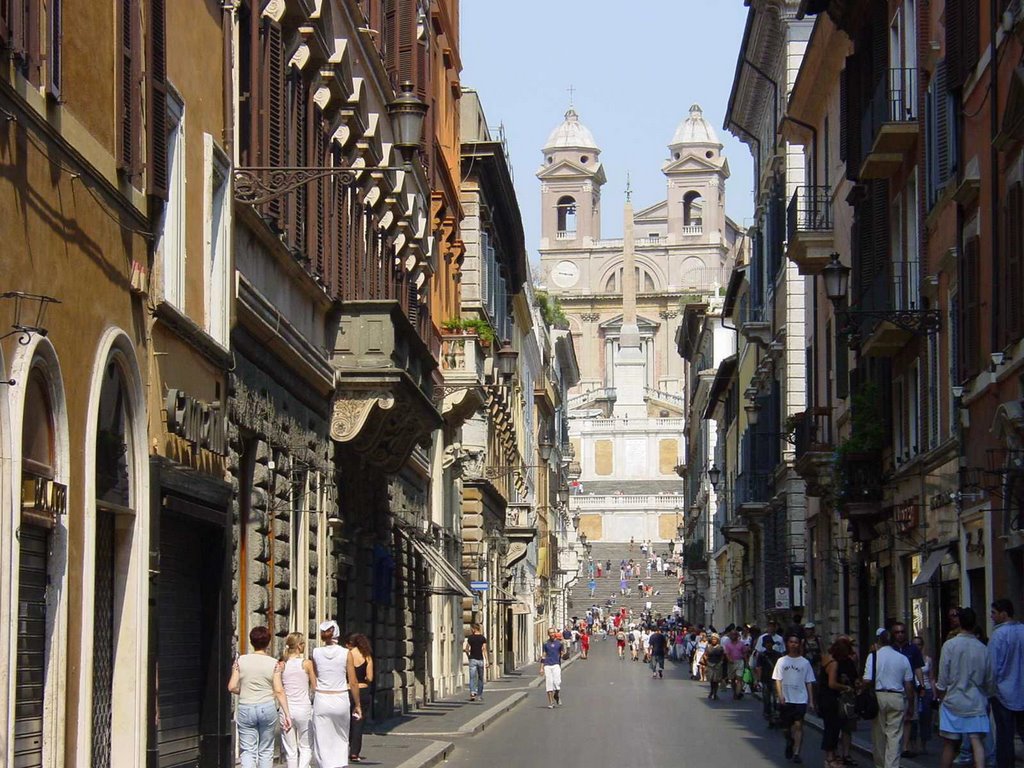 Via Condotti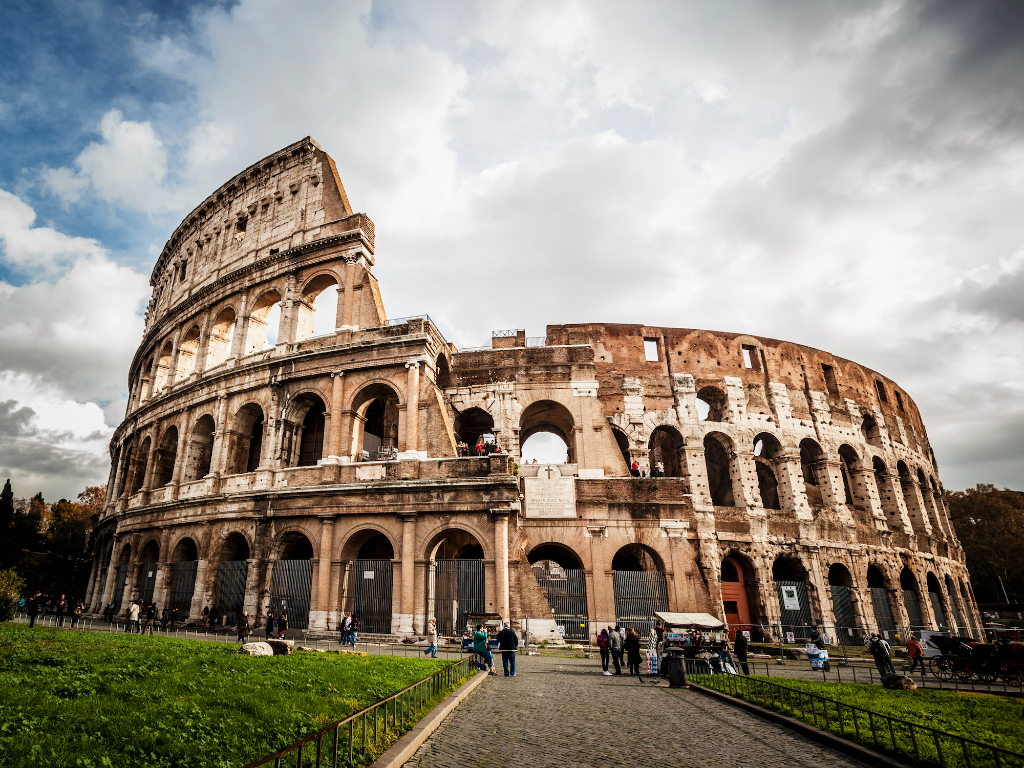 Colosseum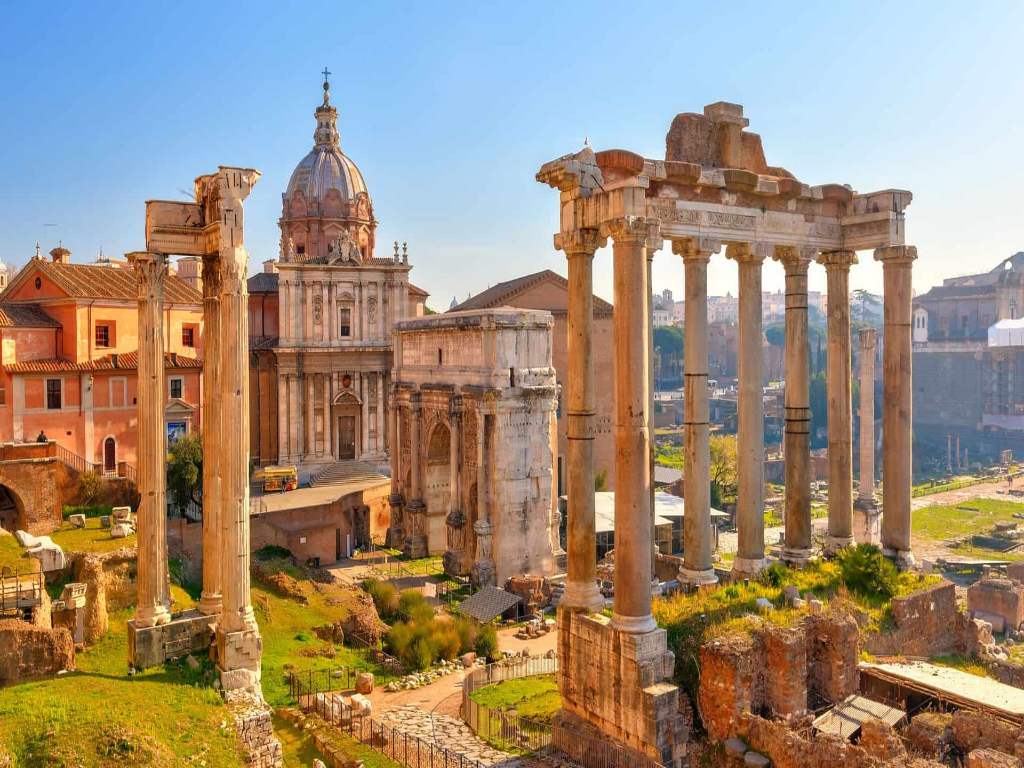 Roman Forum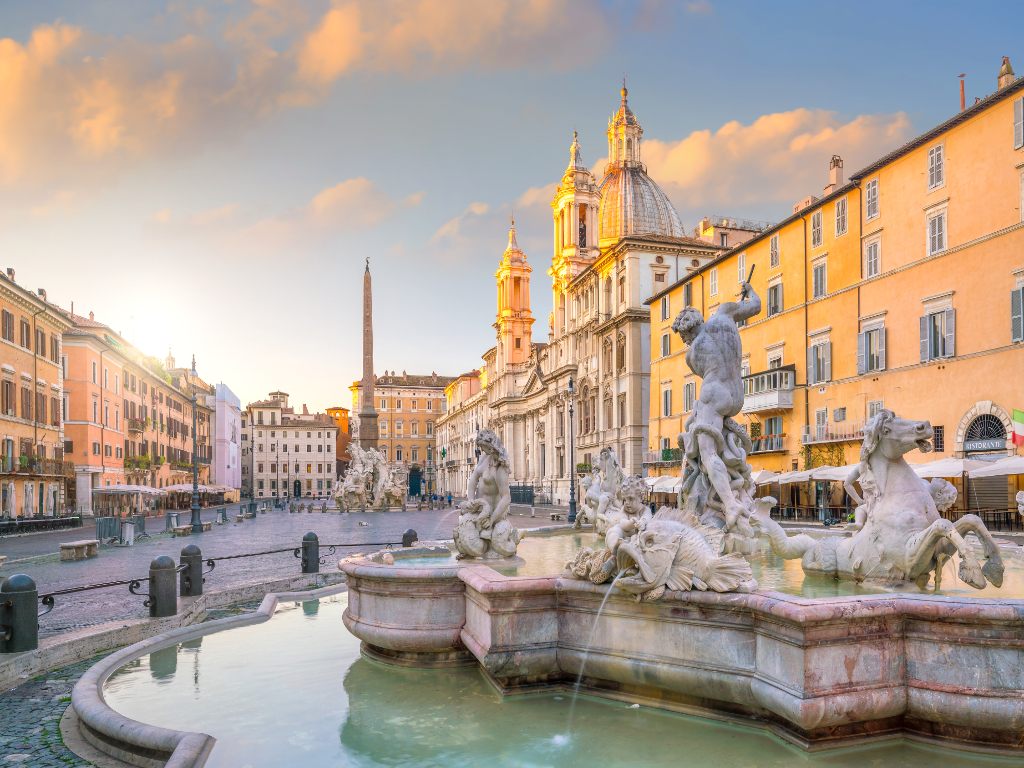 Piazza Navona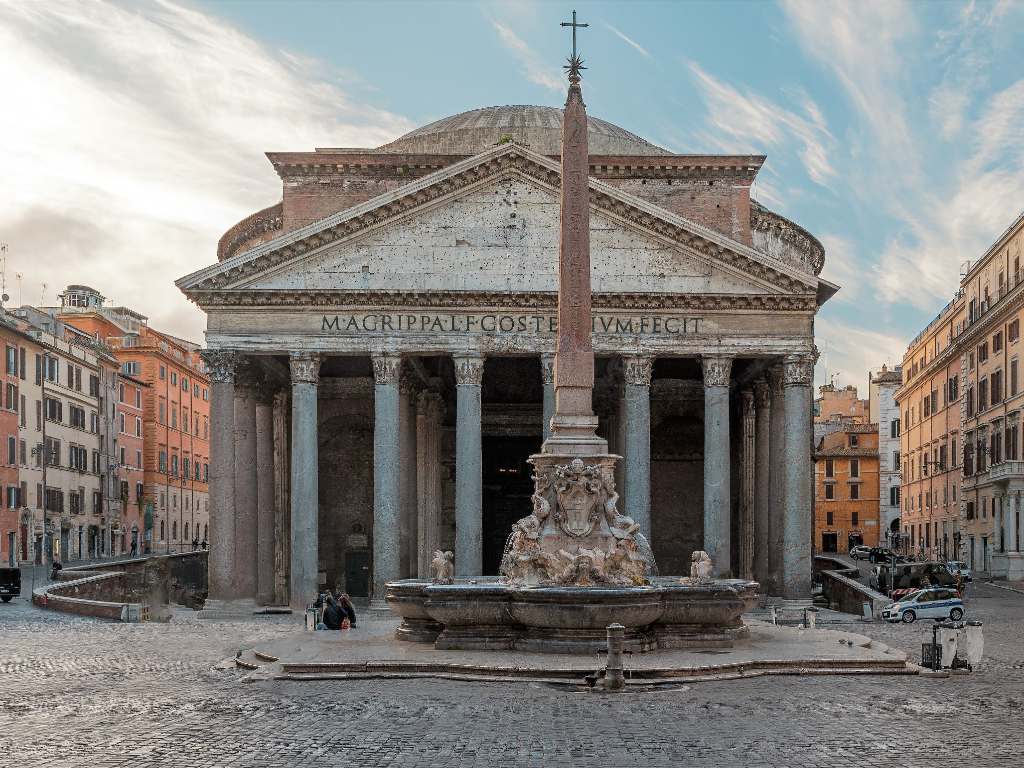 Pantheon
On arrival, visit the Spanish Steps, the widest staircase in Europe. Film buffs, take note: this attraction may look familiar, as it was made famous by the film Roman Holiday, starring Audrey Hepburn. Then make a wish at the baroque Trevi Fountain. Then shop on Via Condotti, one of Rome's most elegant shopping streets and the epicentre of haute couture. Then see the Colosseum in all its glory, where ancient gladiators once fought for the entertainment of the crowds. The next leg of your journey offers the chance to visit the Roman Forum, take a leisurely stroll around Piazza Navona and admire the grandeur of the Pantheon.

Meals On Board / Italian Seafood Meal Dinner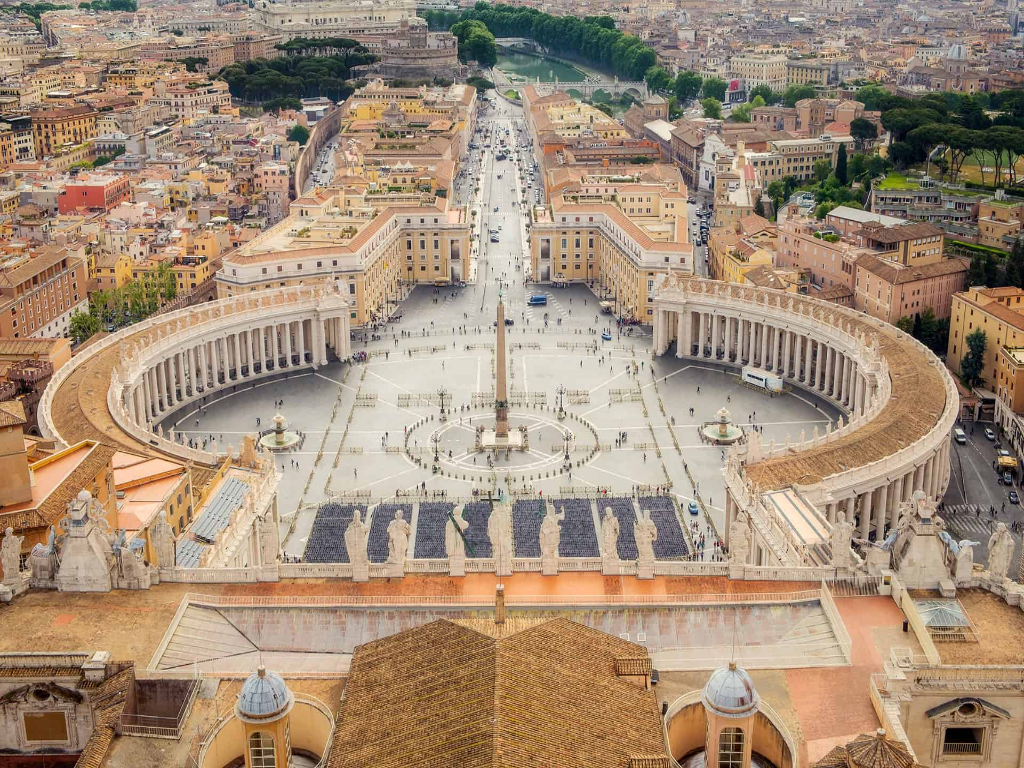 St Peter's Square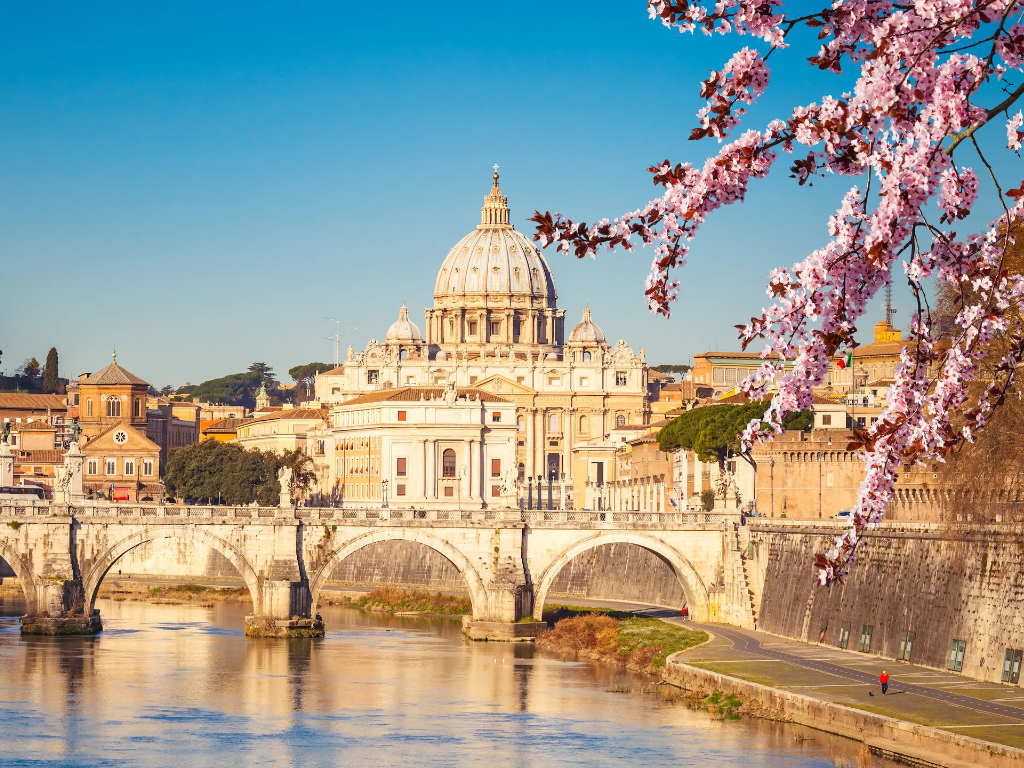 St. Peter's Basilica
Ciao Roma! Begin your day with a visit to Vatican City and marvel at the grandeur of St Peter's Square and St Peter's Basilica, a famous Catholic sanctuary distinguished by its magnificent Renaissance architecture, before continuing on to Siena.
Remark: On Wednesday mornings and afternoons, St. Peter's Basilica may be closed as the Papal Audience takes place in St. Peter's Square. In the event that it's closed, you will view from outside.

Breakfast / Squid Ink Pasta Dinner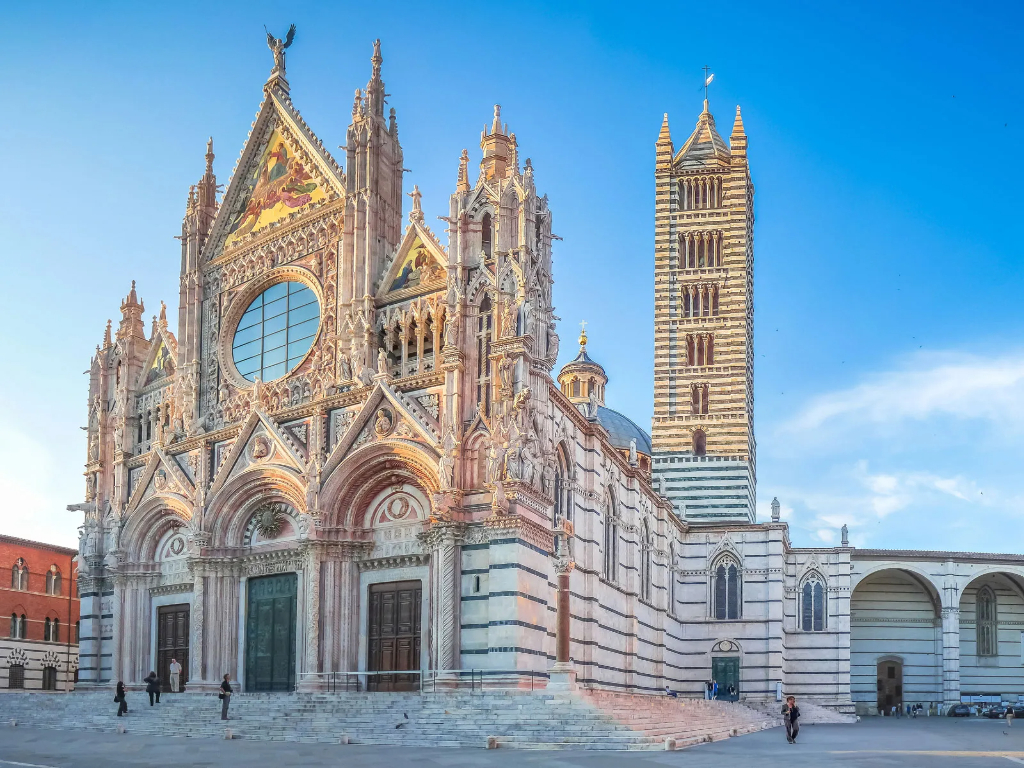 Siena Duomo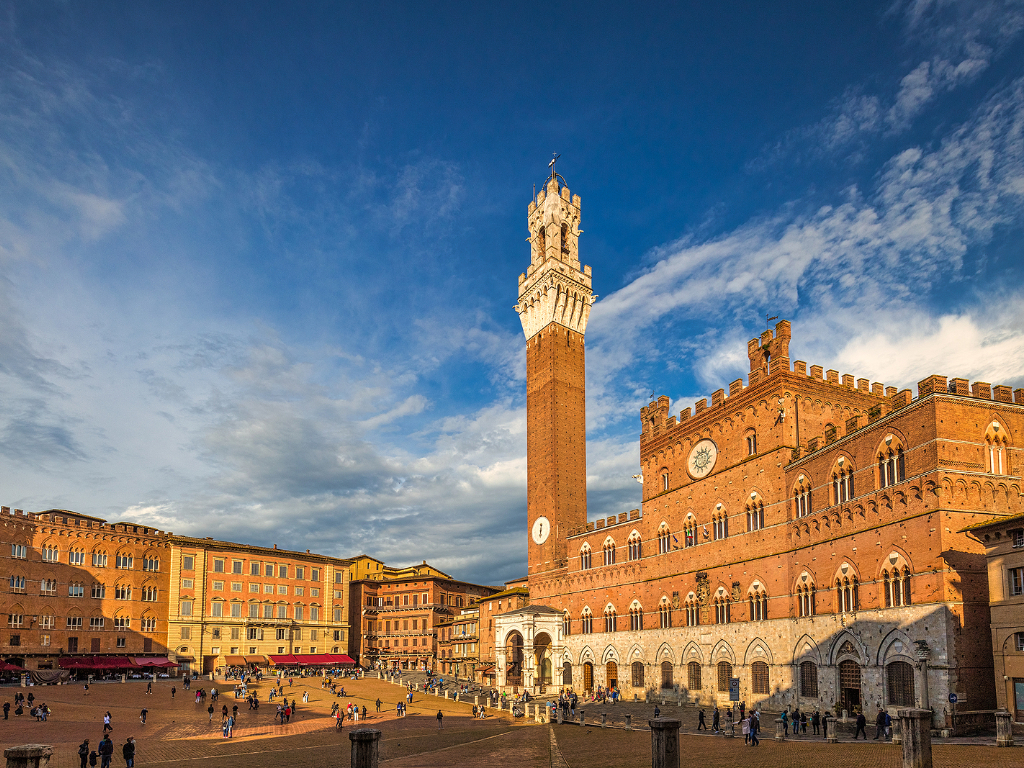 Piazza Del Campo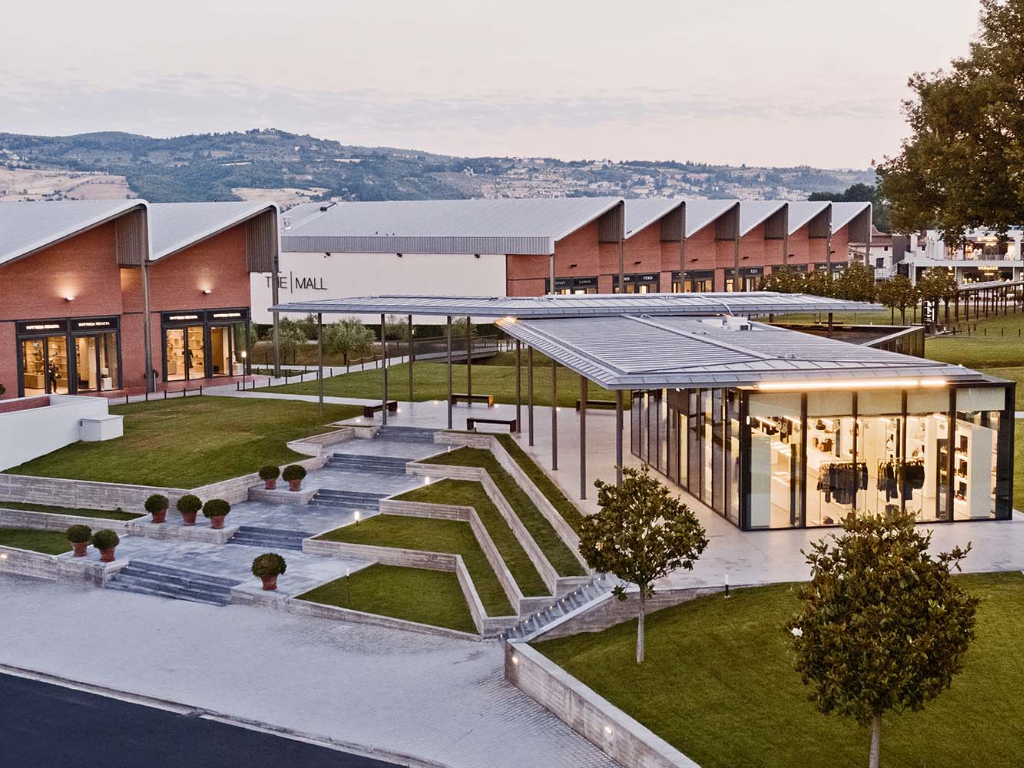 The Mall
After breakfast, depart for Siena, where you'll be amazed by the grandeur of the Duomo, enchanted by the labyrinthine charm of the Historic Centre, captivated by the pulsating energy of Piazza Del Campo and awed by the architectural splendour of the Town Hall. This afternoon, get ready for a shopping spree at The Mall, the most famous outlet centre in Tuscany. The outlet specialises in the shops of famous fashion designers, including international brands such as Prada, Gucci, Ferragamo. Armani, Valentino, Tod's and many more.

Breakfast / Dinner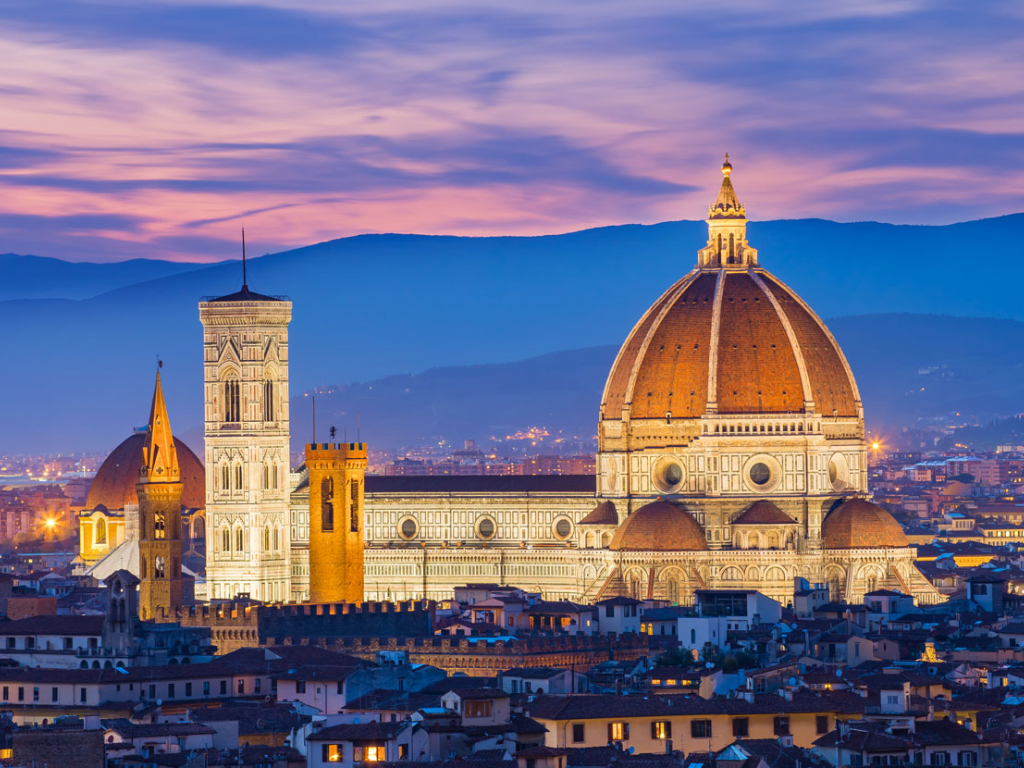 Cathedral of Santa Maria del Fiore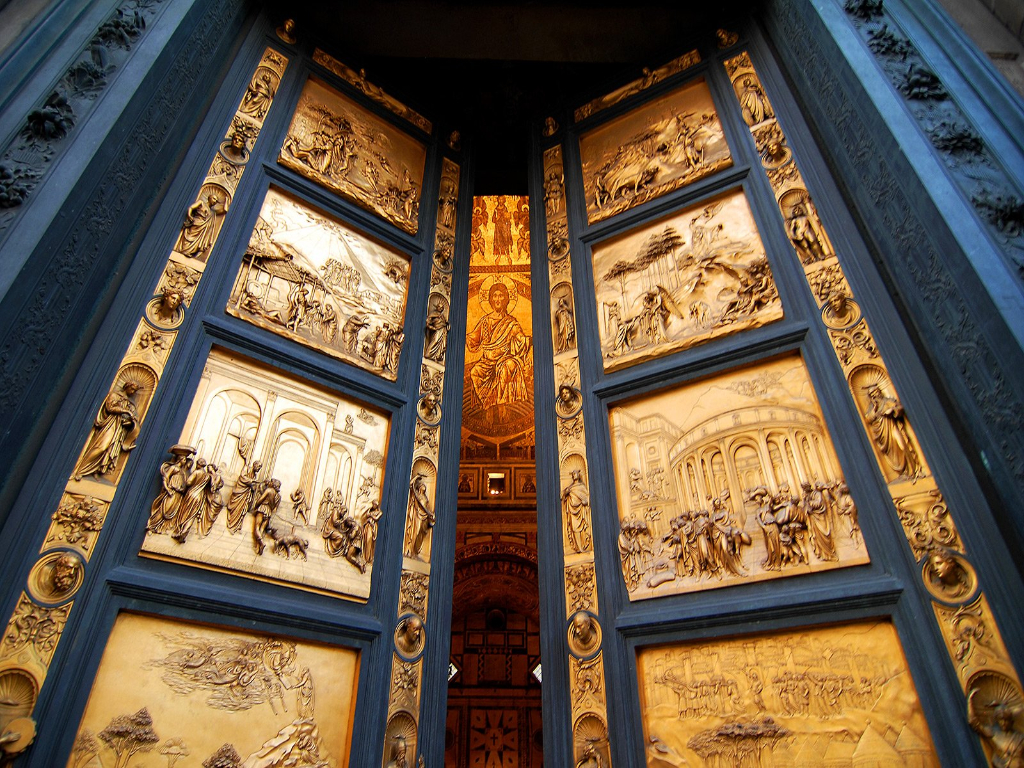 Gates of Paradise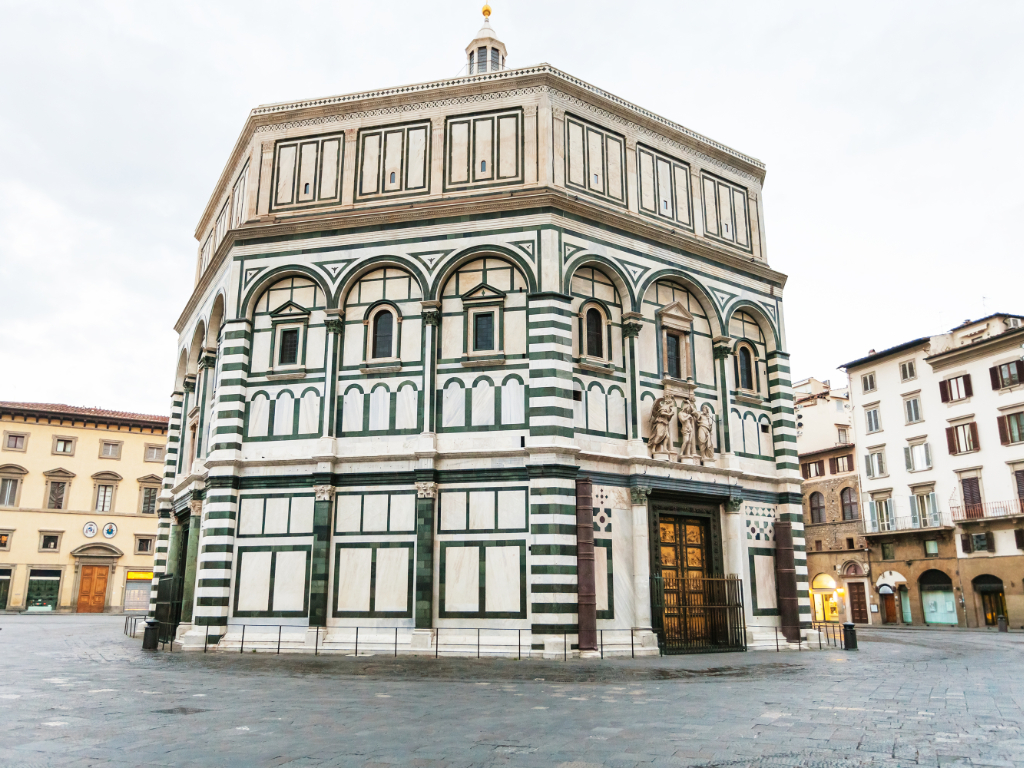 Baptistery of St John
Piazza della Signoria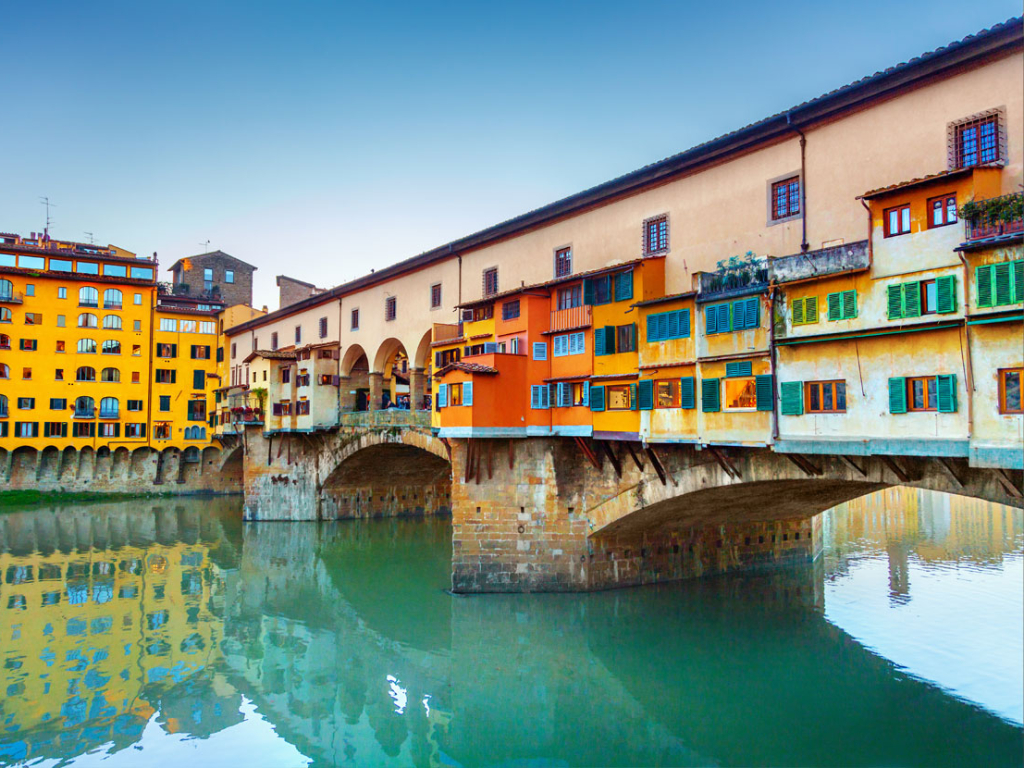 Ponte Vecchio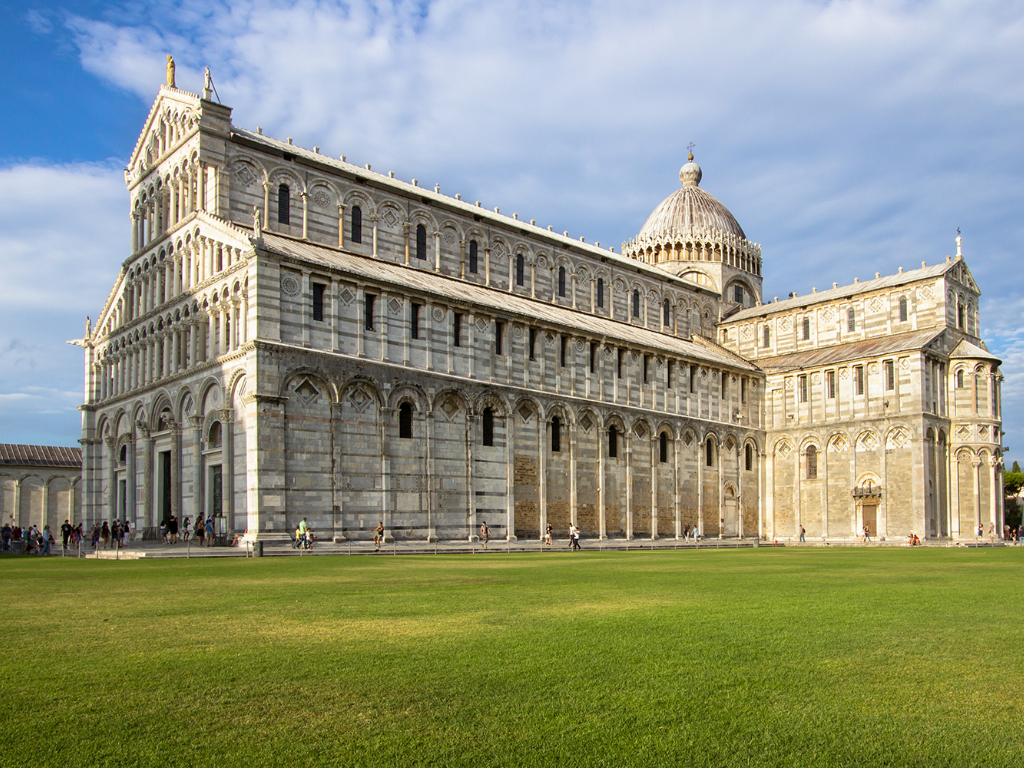 Pisa Cathedral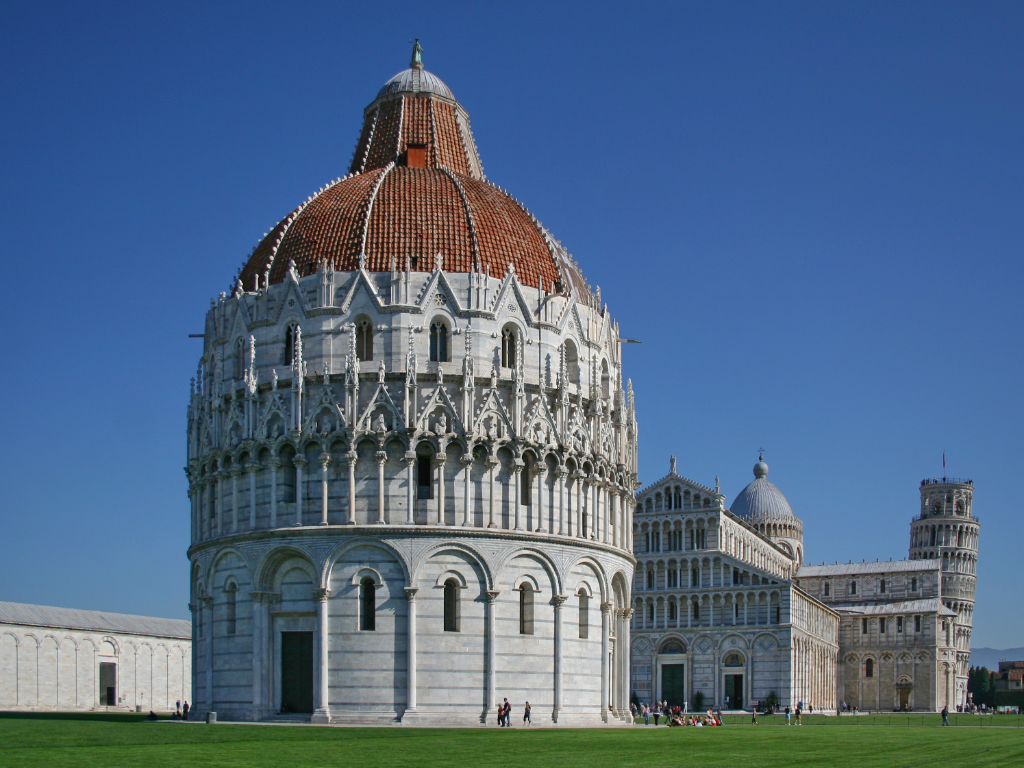 Pisa Baptistery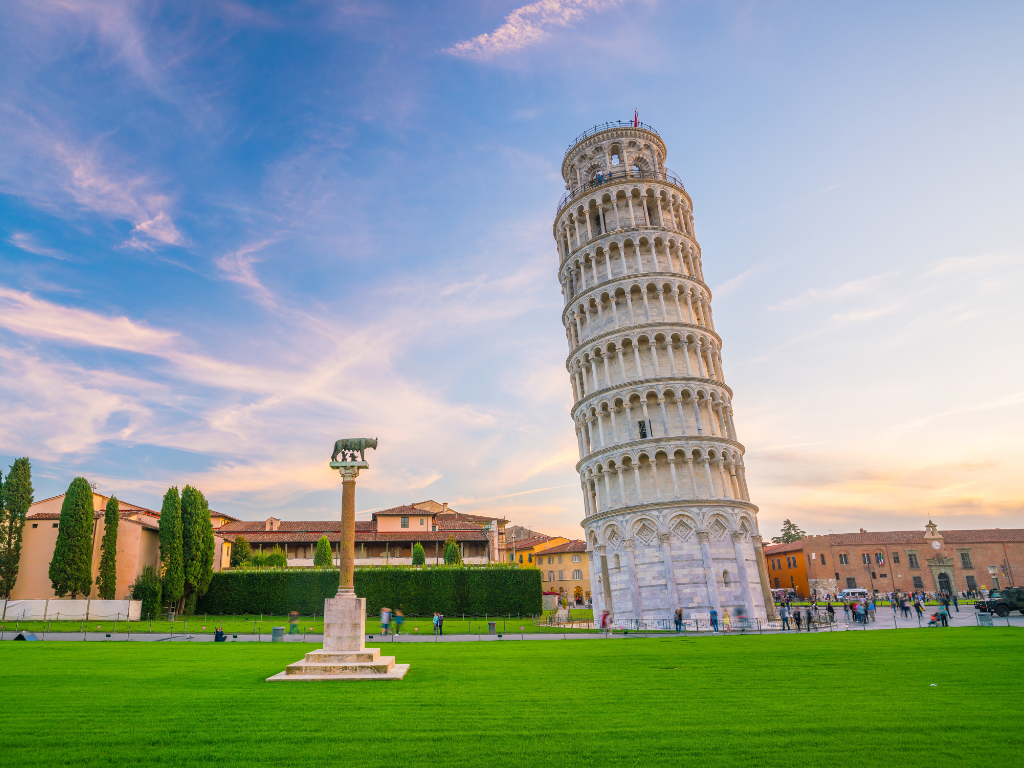 Pisa Leaning Tower
This morning you will discover the city's main attractions, including the Duomo, also known as the Cathedral of Santa Maria Del Fiore, with its pink, white and green marble façade and Brunelleschi's famous dome, which dominates the skyline of Florence. Here you can also see the Gates of Paradise and the Baptistery of St John. Continue to Piazza della Signoria, the political centre of Florence, and the famous Ponte Vecchio, one of the city's most iconic landmarks. Then travel to Pisa to see Pisa Cathedral, Pisa Baptistry and the world-famous Leaning Tower of Pisa in Campo dei Miracoli, also known as the Field of Miracles. There is no better place to get trigger-happy with your camera or smartphone than here.
Remark: On Sunday morning, Duomo will be closed. In the event that it's closed, you will view from outside.

Breakfast / Florentina Steak Dinner
Cinque Terre
After breakfast, make your way to the charming and beautifully preserved port town of La Spezia. Continue our visit to the beautiful idyllic coastal towns in Cinque Terre, located on the Italian Rivera. This UNESCO World Heritage Site is a postcard-perfect vision of five pastel-hued villages, perched precariously on a short stretch of cliffs. Stroll along old footpaths and explore the olive groves, vineyards and orchards that link together the delightful villages of Riomaggiore, Manarola, Corniglia, Vernazza and Monterosso. Next, journey along the Italian Alps to Venice.

Breakfast / Dinner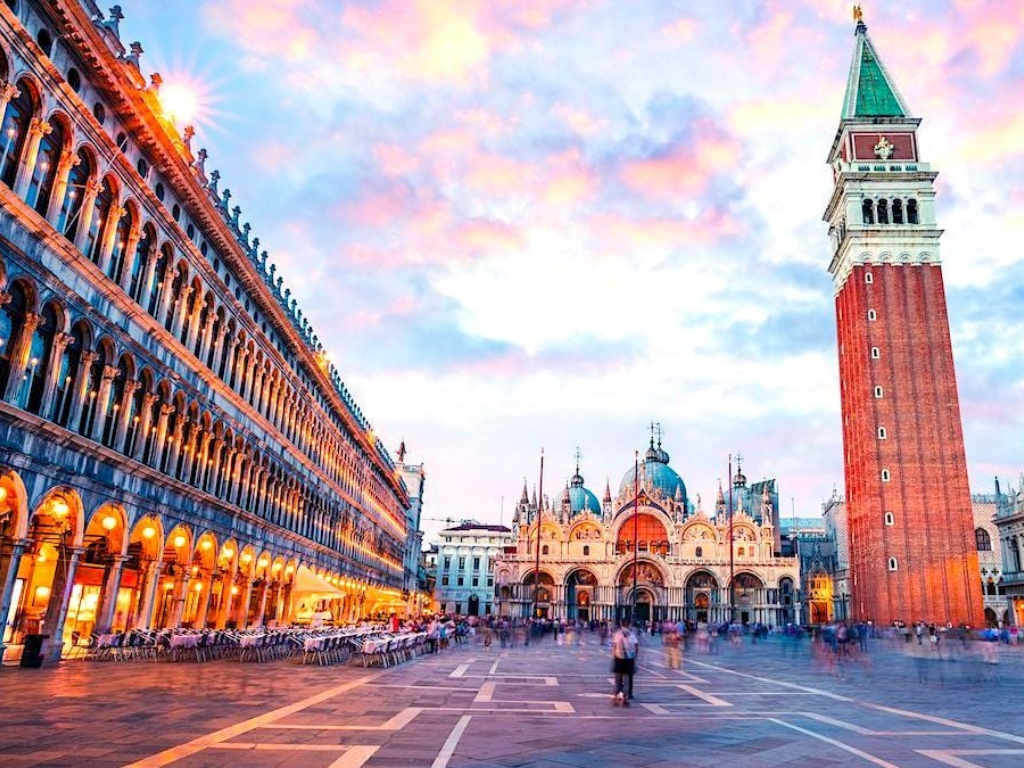 St Mark's Square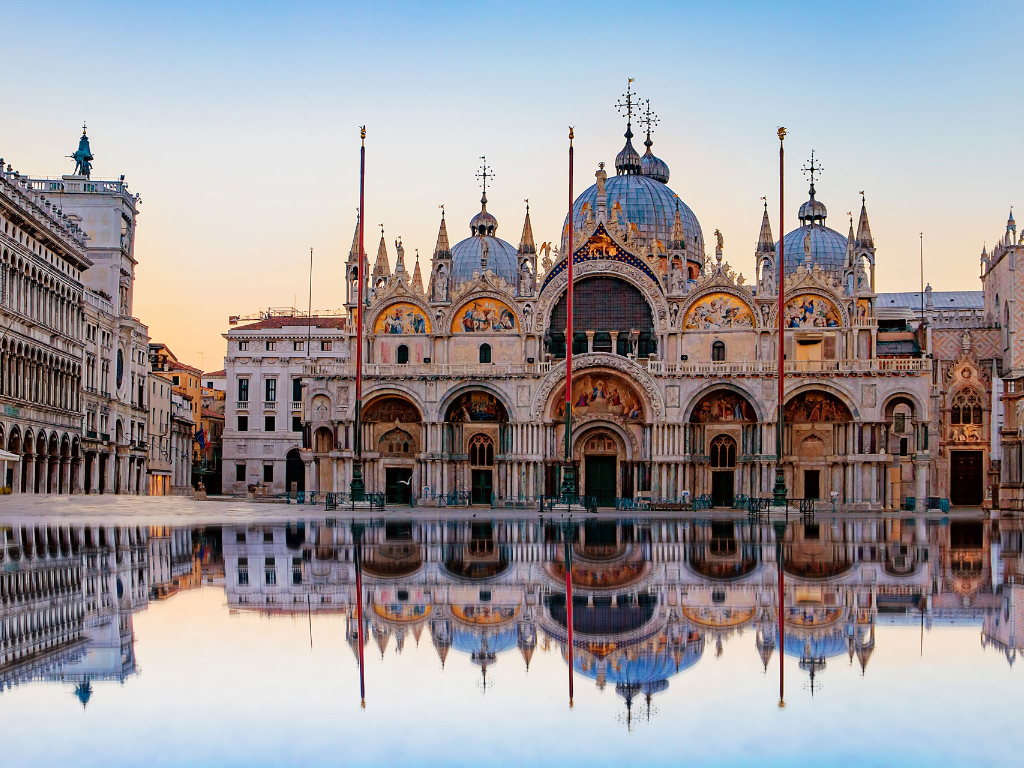 St Mark's Basilica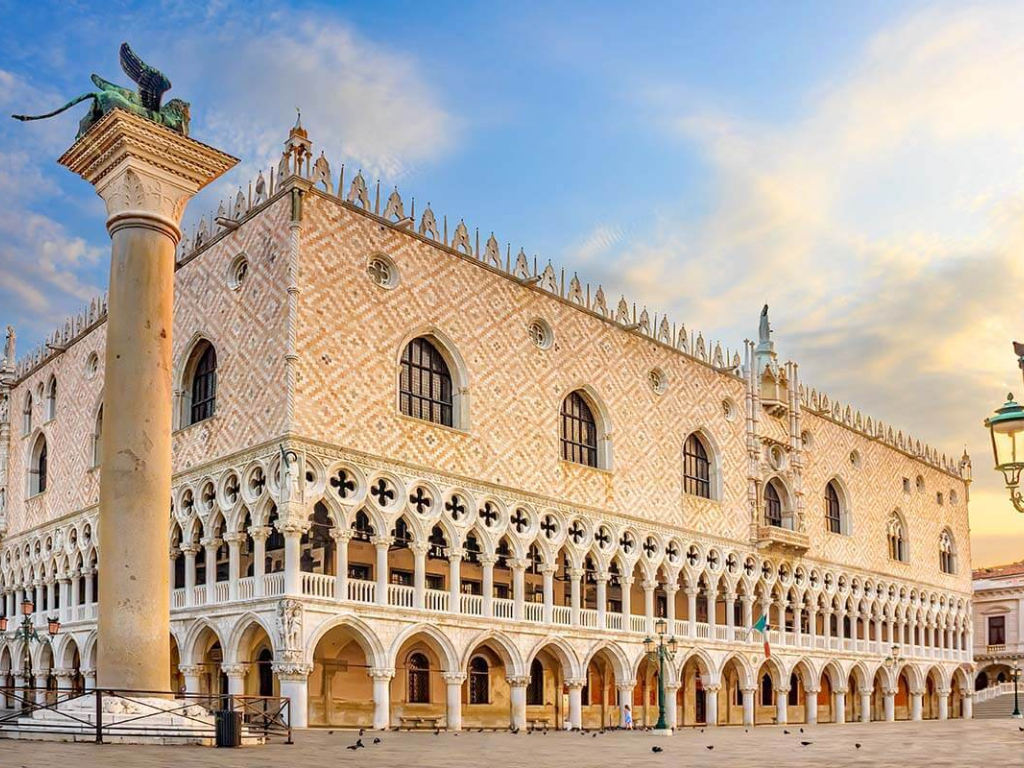 Doge's Palace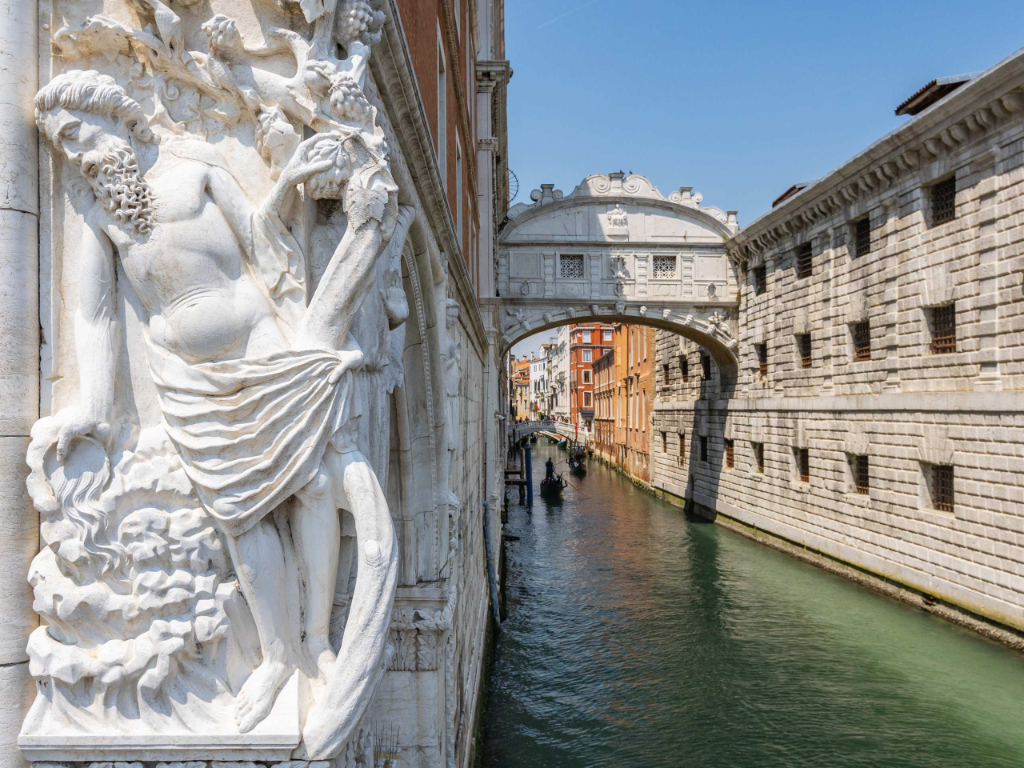 Bridge of Sighs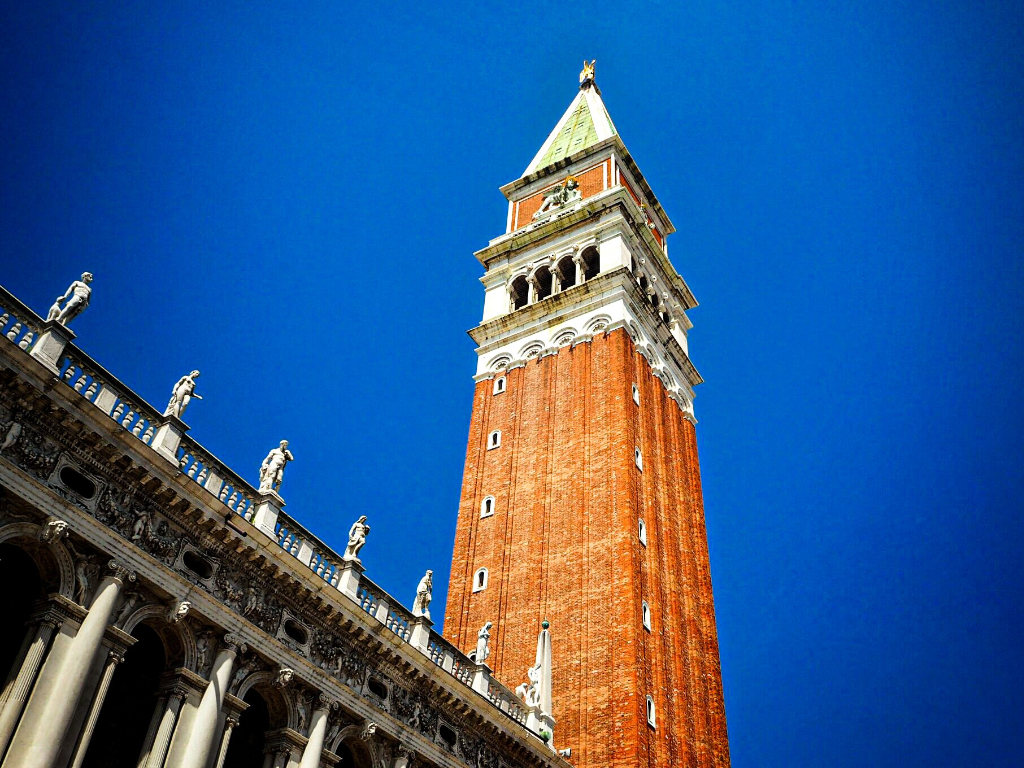 St Mark's Campanile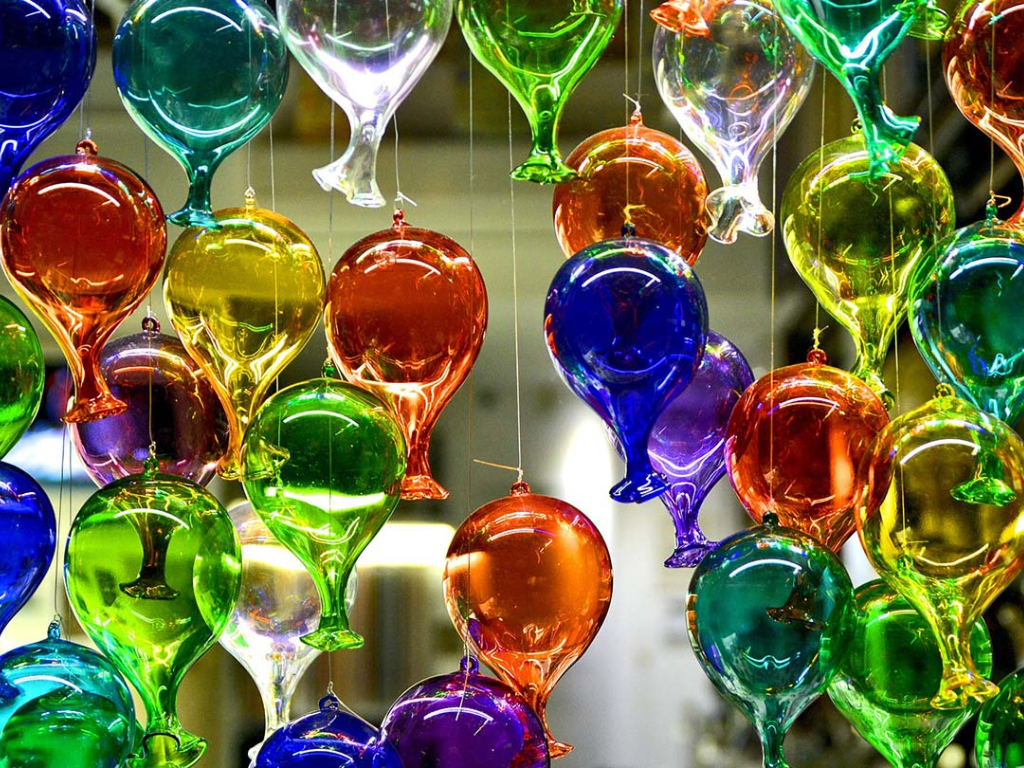 Venetian Glass Factory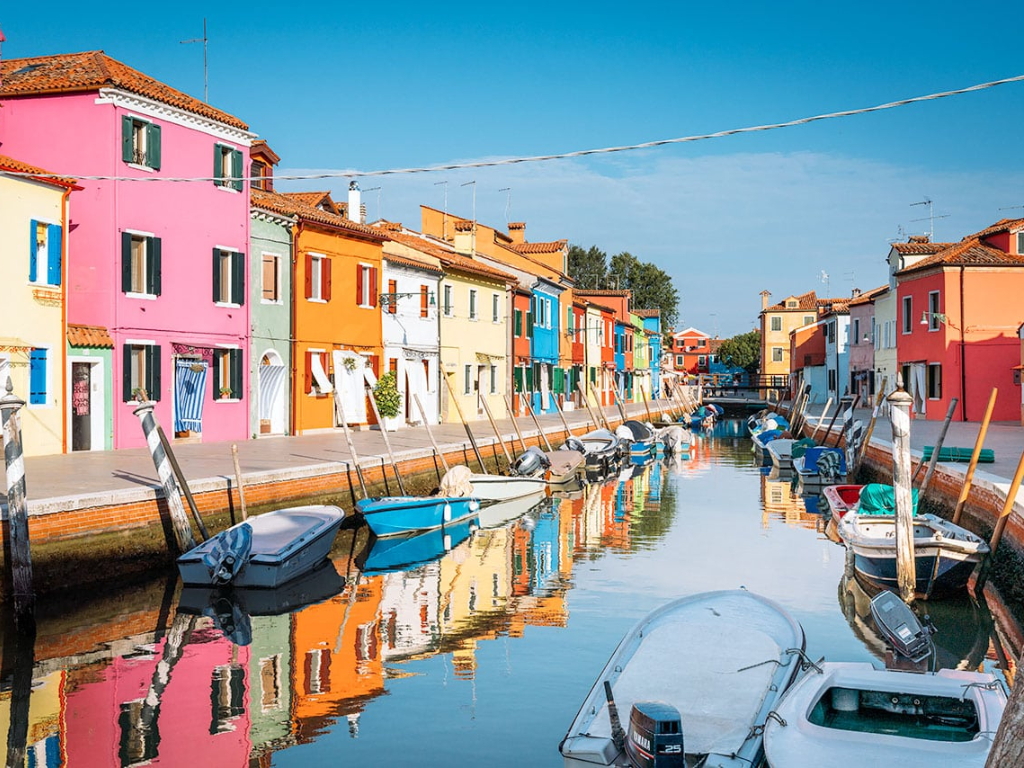 Burano Island
This morning, take a motor launch to St Mark's Square which apparently awed Napoleon so much that he claimed that it was designed for the sky to serve as its canopy. See famed monuments such as St Mark's Basilica, which features the craved likenesses of the of the Roman Empire's 4 rulers, Doge's Palace, one of the main landmarks of the city, Bridge of Sighs, so named because it was the last glimpse of freedom that convicts had before they were imprisoned, and St Mark's Campanile, a replica of the original watchtower that collapsed in 1902. Visit a Venetian glass factory and be fascinated by a master glassblower's demonstration. Today's highlight is a visit to Burano Island, the 10 most colourful places in the world. You will be intrigued by the many colours and colorful houses that are reflected into the green waters of channels, by the leaning bell tower, by the tranquility and the calmness with which the elderly ladies embroider original Burano lace by their tombolo (or lace pillow). In the afternoon, if time and weather is in your favour, board the unforgettable gondola ride at your own expense.
Optional: Gondola Ride
Remark: On Sunday morning, St. Marks Basilica will be closed. In the event that it's closed, you will view from outside.

Breakfast / Hard Rock Café Dinner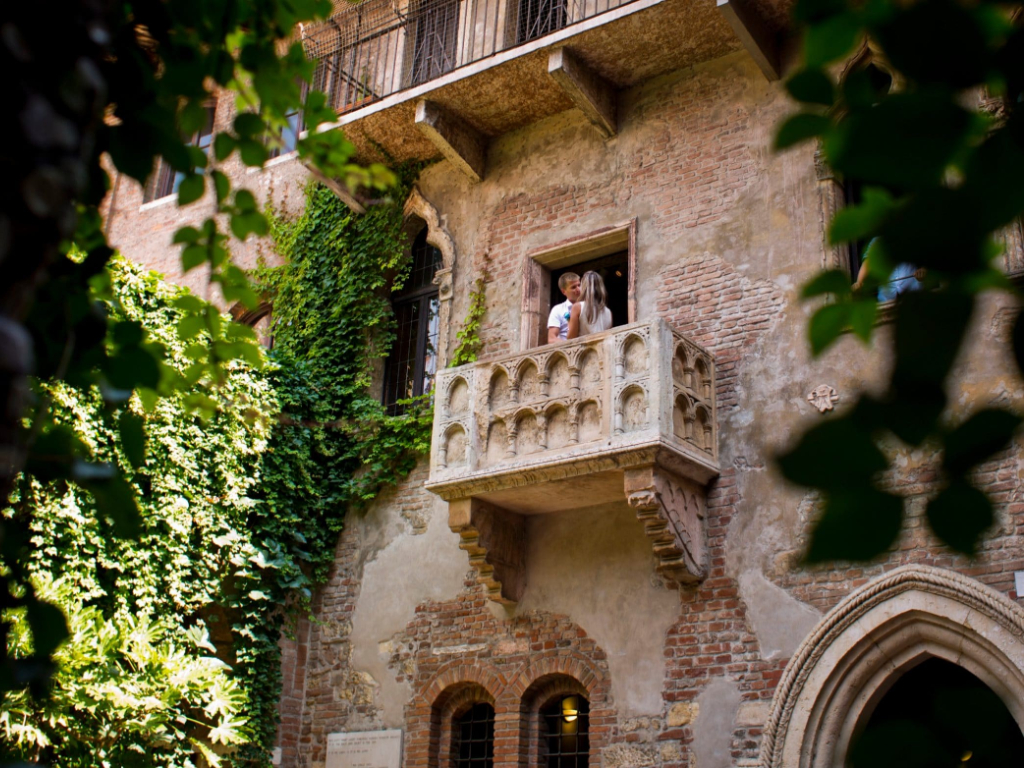 Juliet's balcony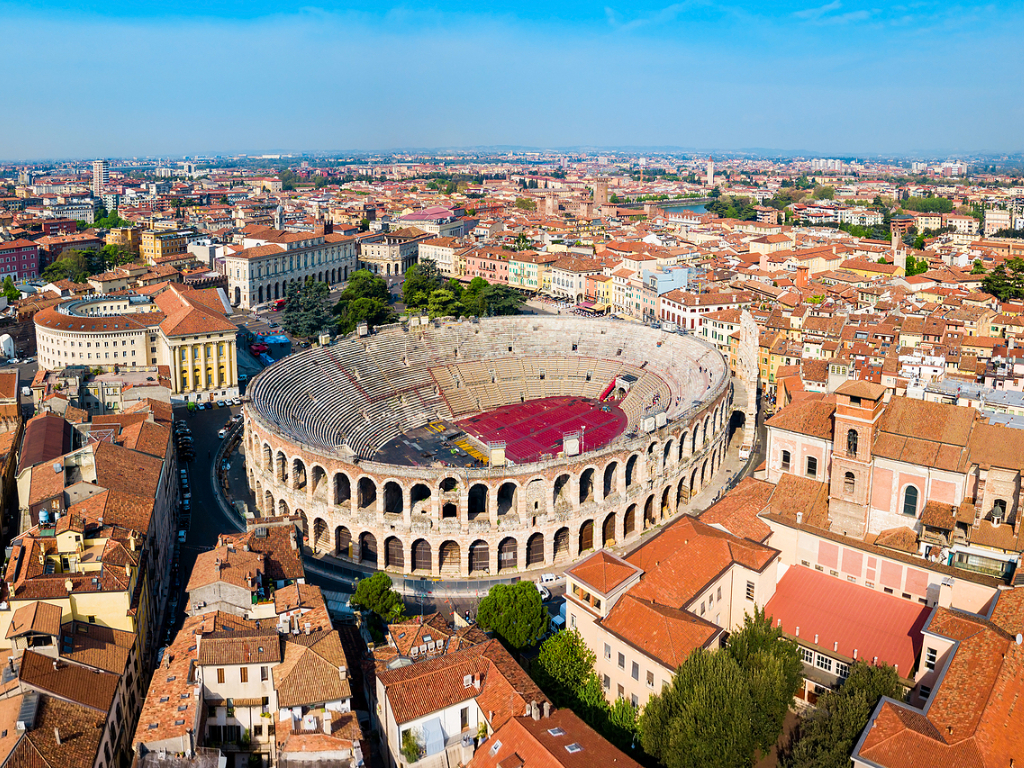 Roman Arena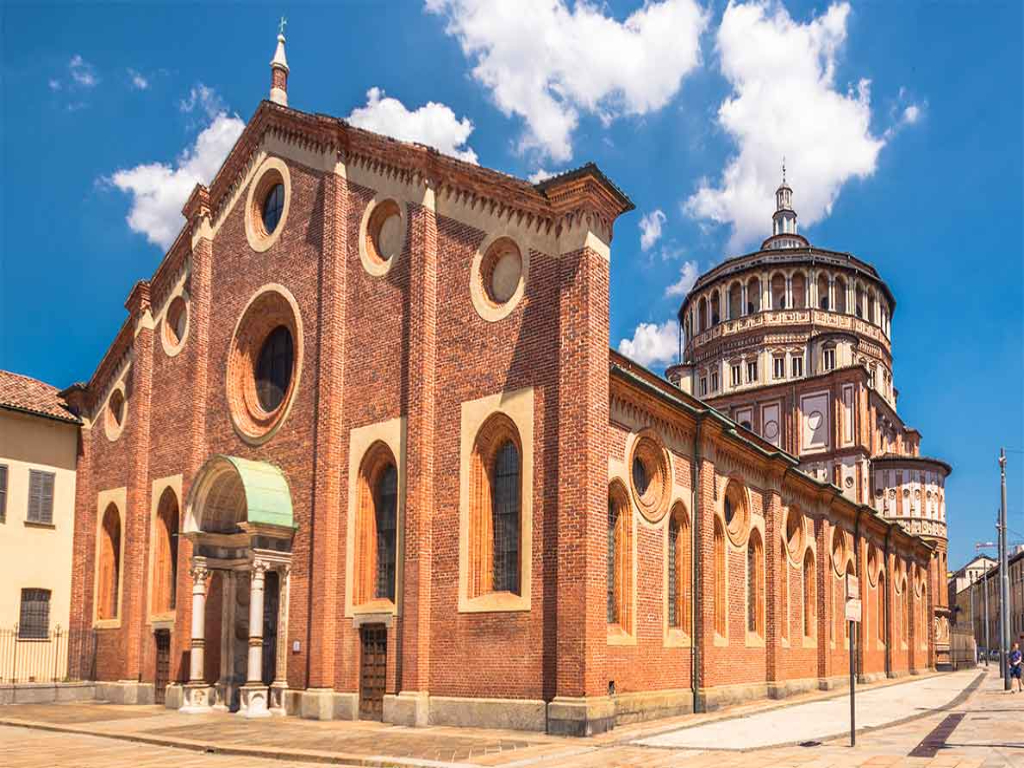 Santa Maria delle Grazie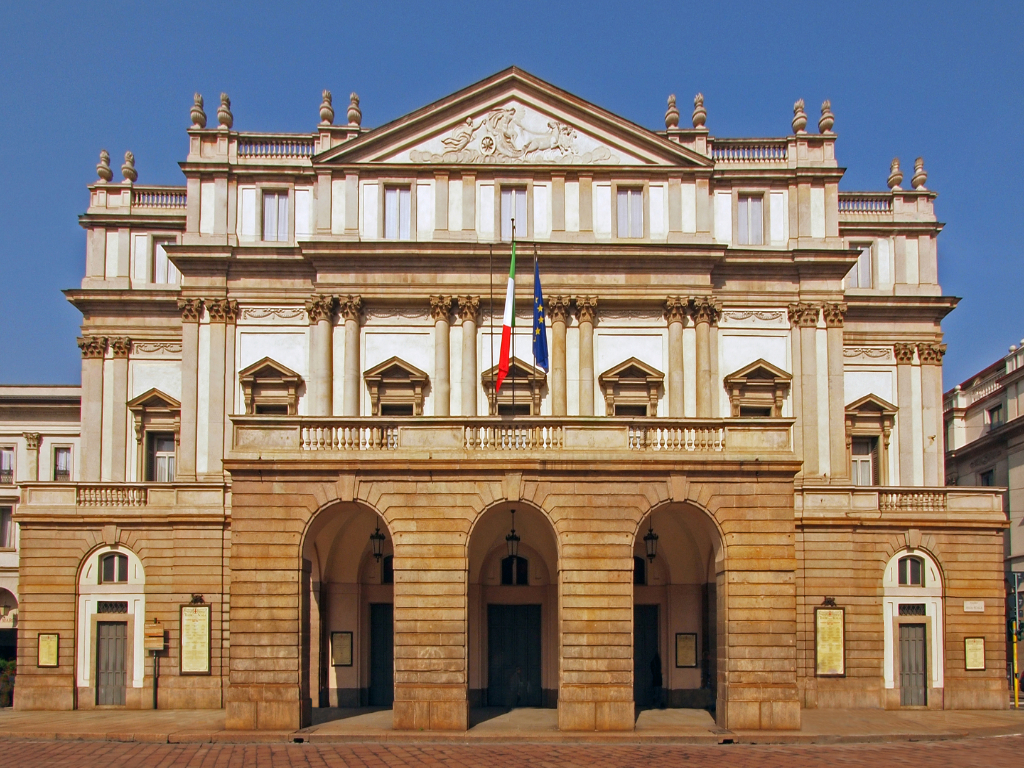 La Scala theatre
Continue our journey to UNESCO World Heritage Site, Verona, the city where Romeo and Juliet are said to have lived and fallen in love. See Juliet's balcony and the 2,000-year-old well-preserved Roman Arena. Your afternoon will be graced with a delightful wine pairing experience. Then, make your way to magnetic Milan, where the likes of revered designer houses like Giorgio Armani, Gucci and Fendi showcase their fashion collections. As you arrive, take a moment to appreciate the beauty of Santa Maria delle Grazie and the legendary La Scala theatre.

Breakfast / Wine Pairing Lunch / Dinner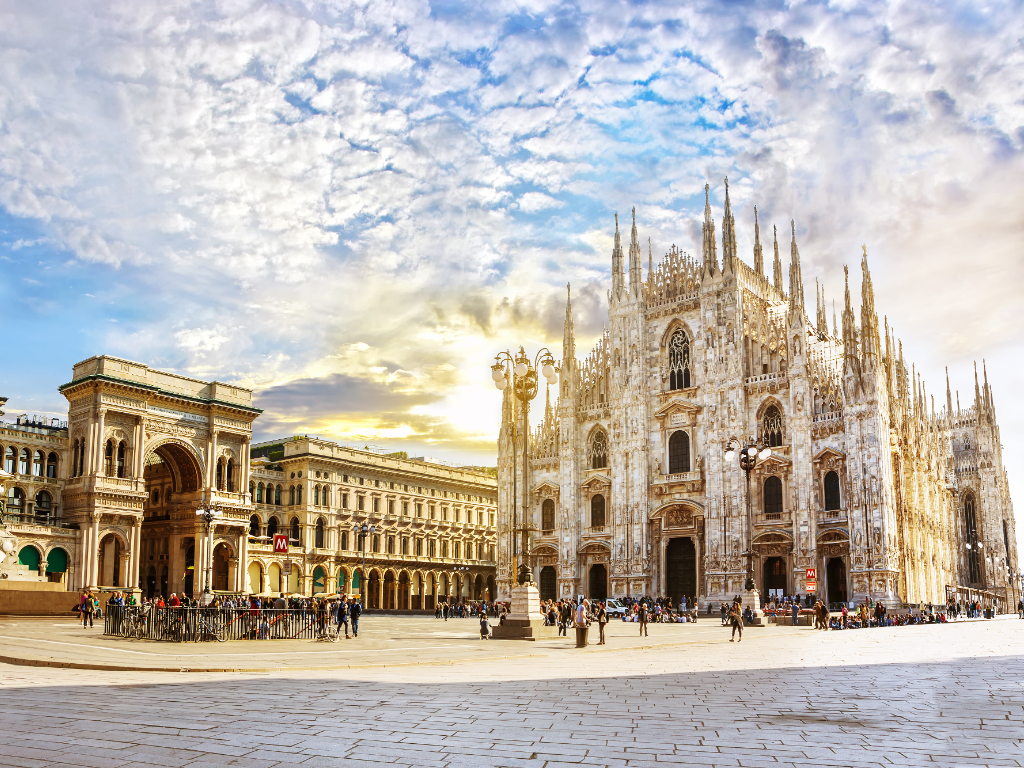 Milan Duomo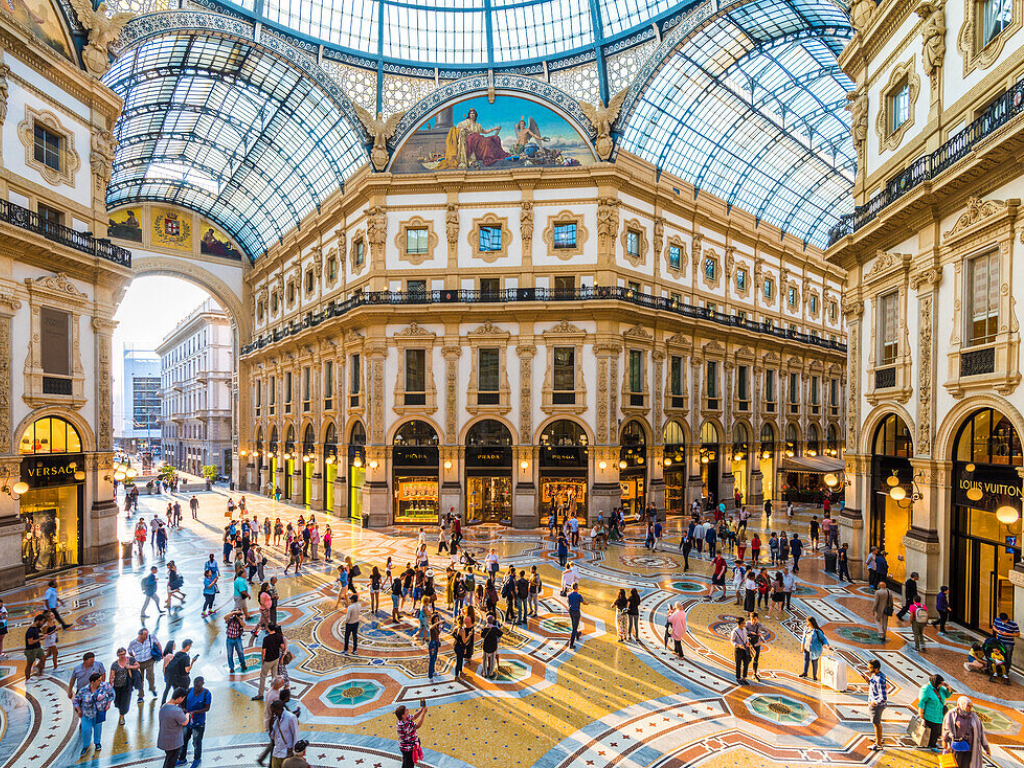 Galleria Vittorio Emanuele II
Today, visit the Duomo and the glass and steel Galleria Vittorio Emanuele II, the first building in Italy to be lit by electricity. In the afternoon, explore the city at your own leisure and spend time people-watching as Milanese men and women alike seemingly dress like they were born for the magazines. A total sight for sore eyes. Spend the rest of the day at your own leisure to explore this fashion city.

Breakfast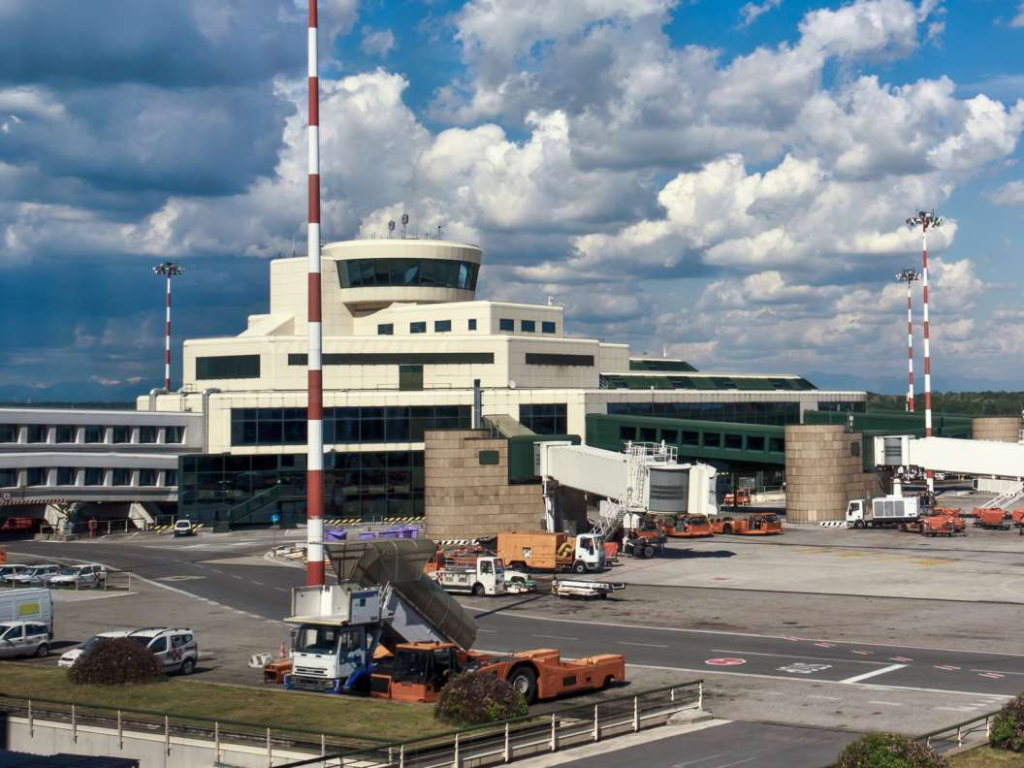 Milan Airport
If time permits, of course there is always last-minute shopping before bidding "Ciao" to Milan as you transfer to the airport for your flight home.

Meals On Board / Breakfast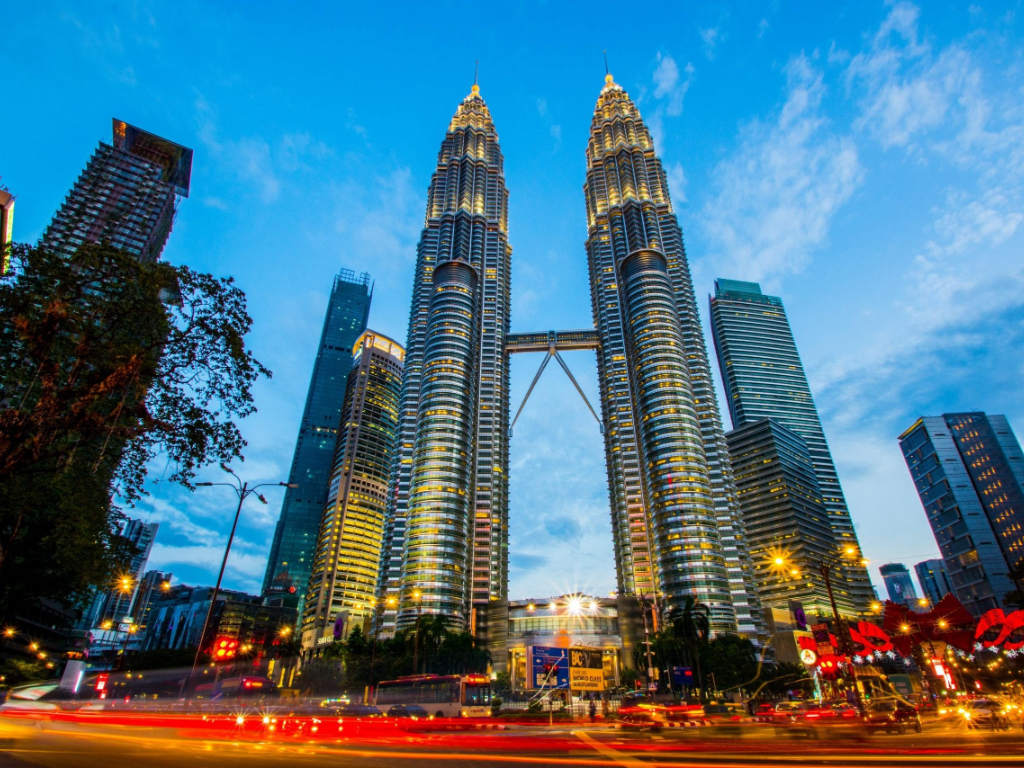 Home Sweet Home

Meals On Board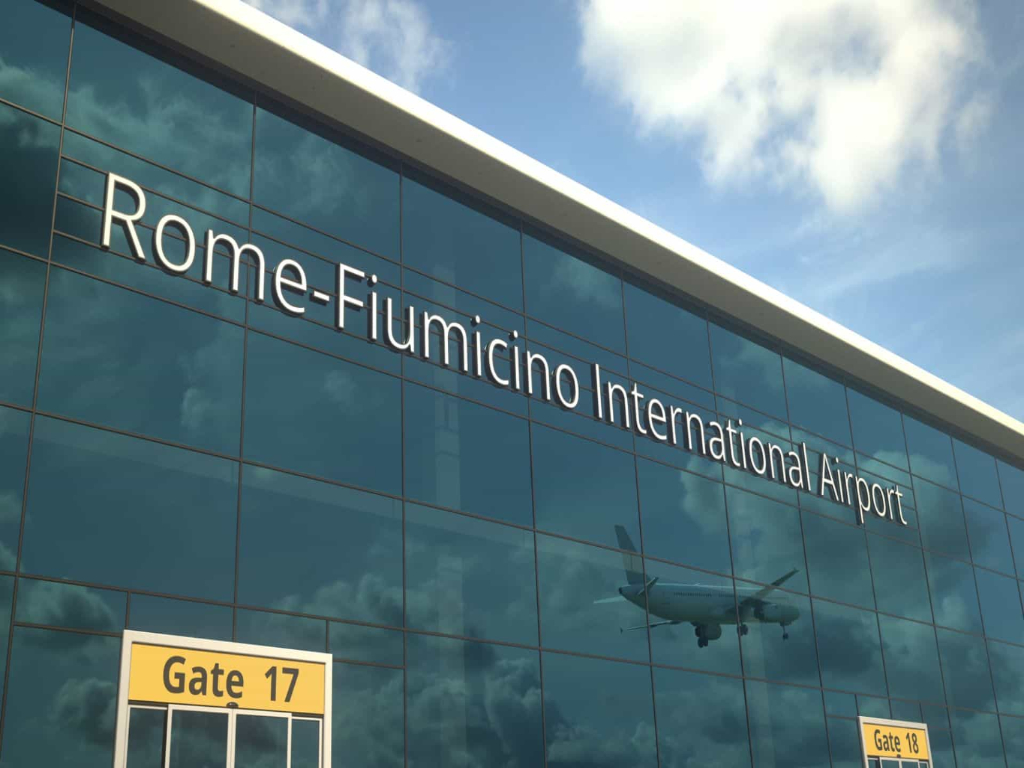 Rome Airport
在吉隆坡国际机场集合,出发前往意大利罗马,在那里,您离 "甜蜜生活 "又近了一步。

飞机餐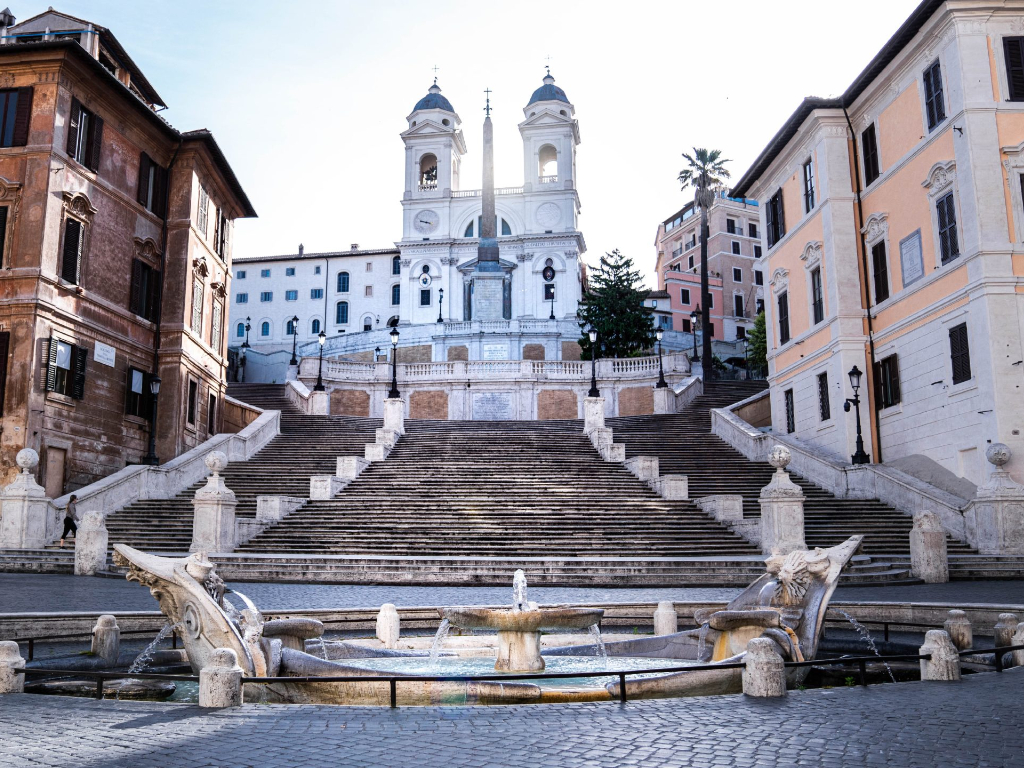 Spanish Steps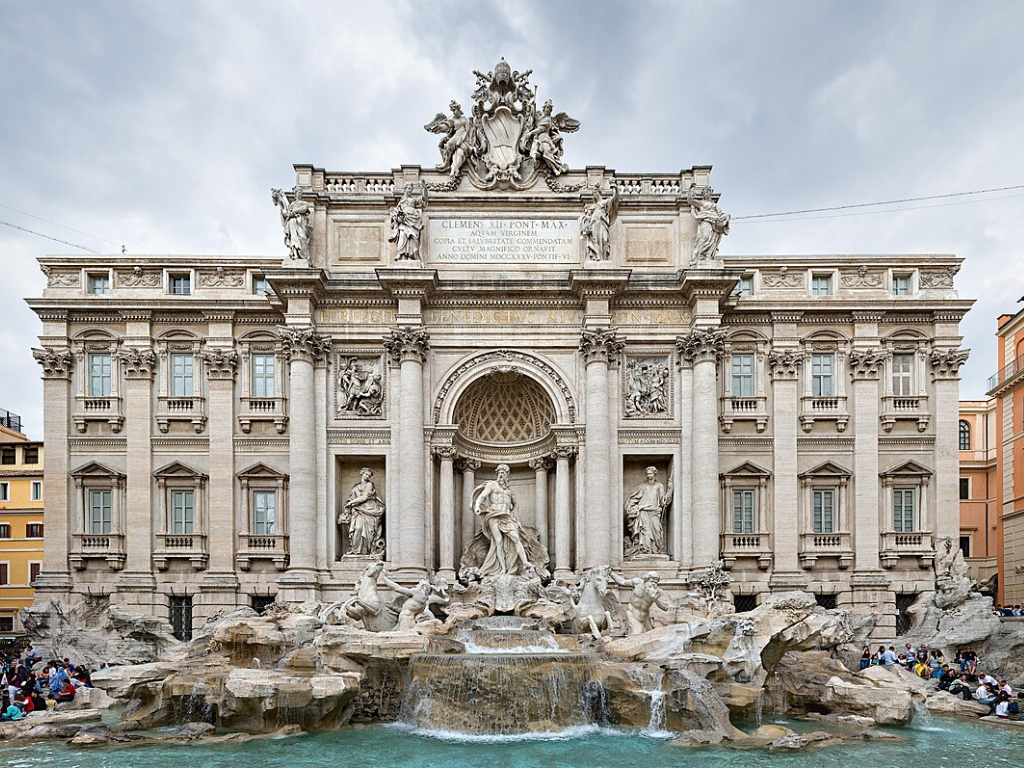 Trevi Fountain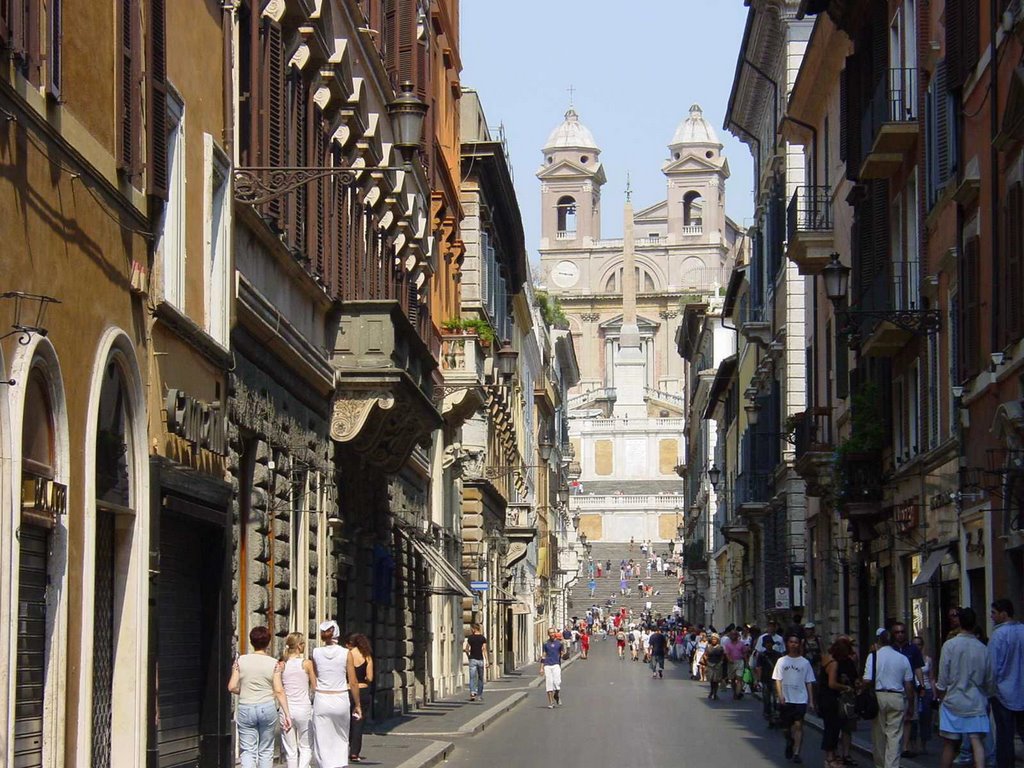 Via Condotti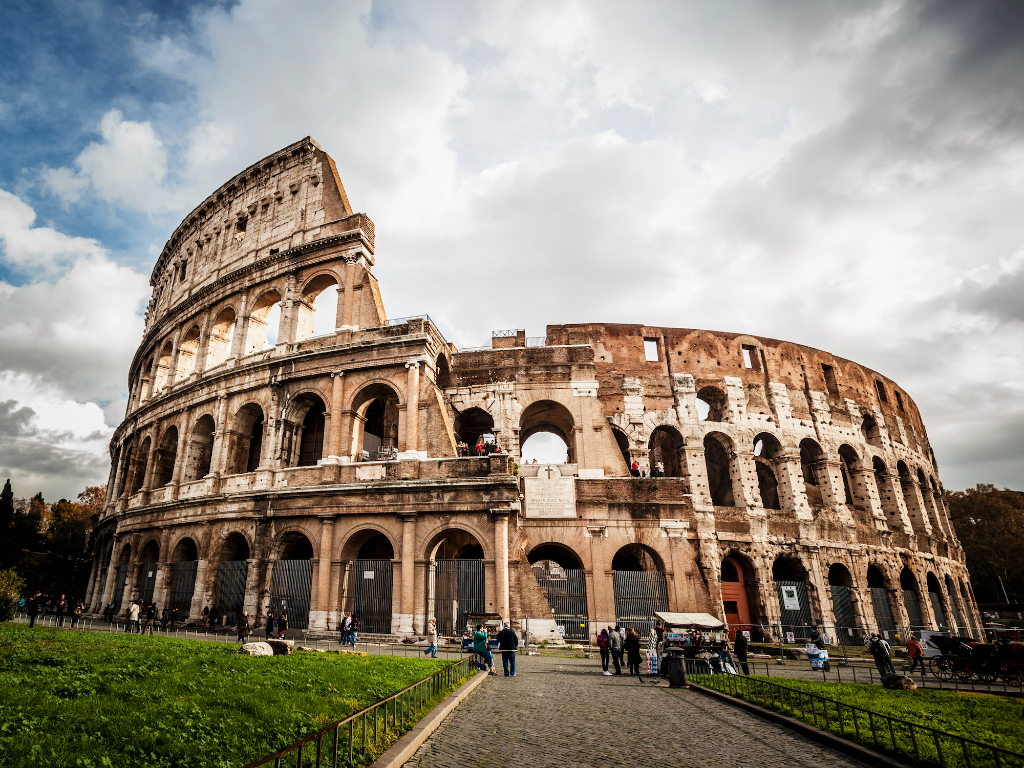 Colosseum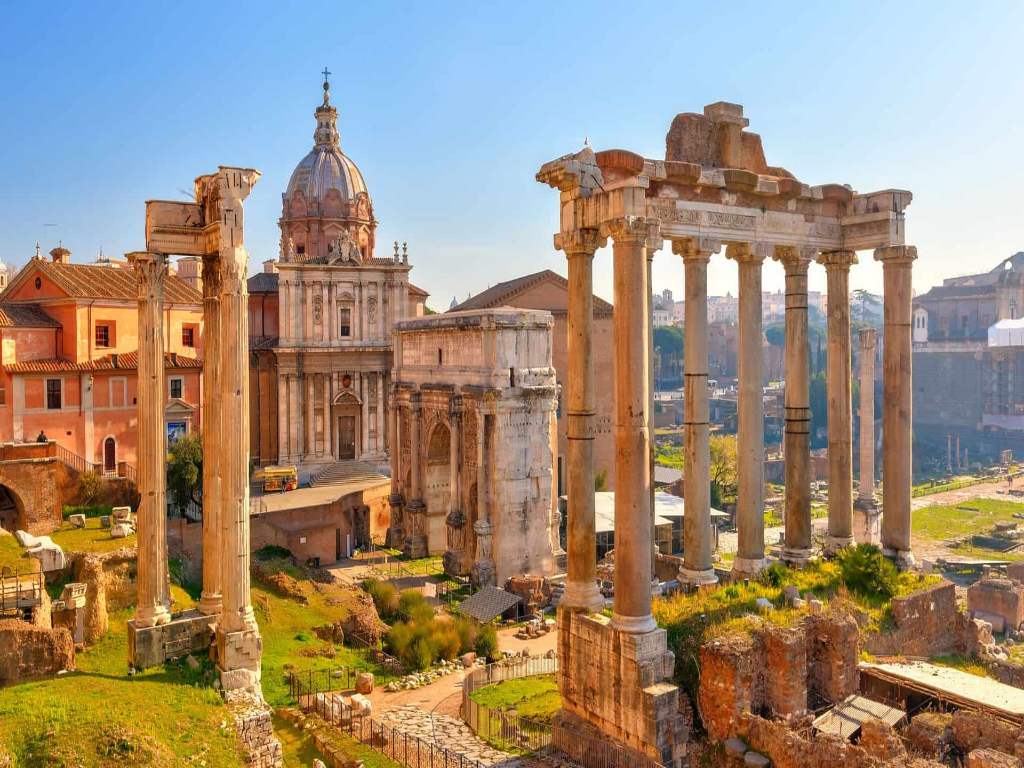 Roman Forum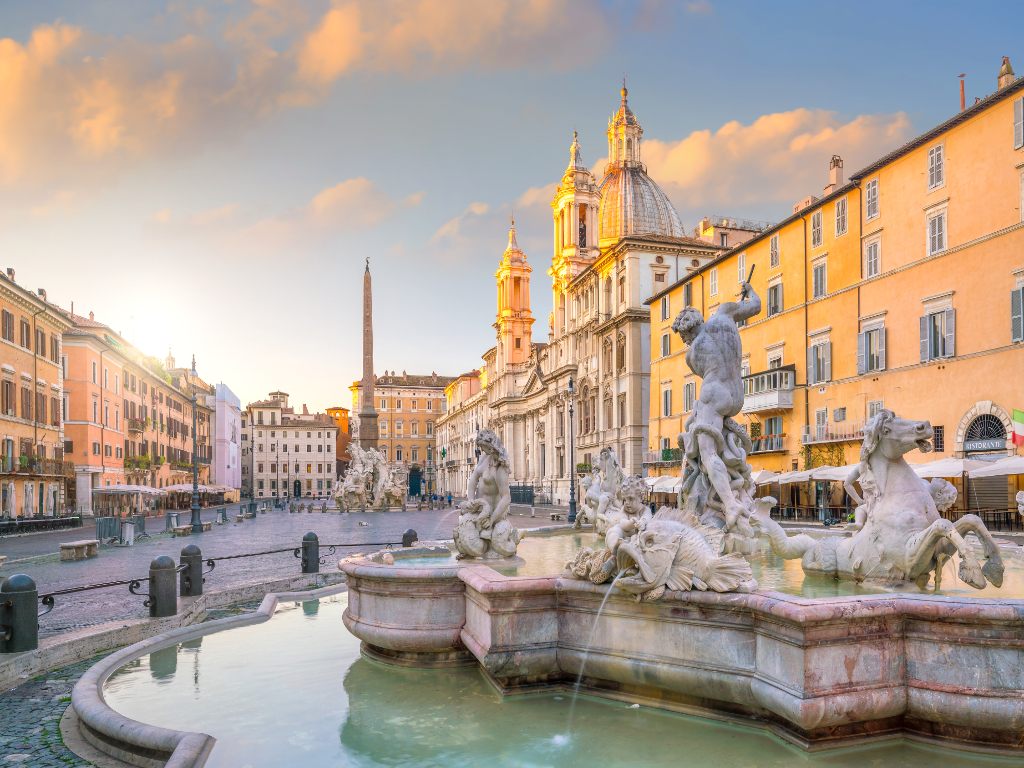 Piazza Navona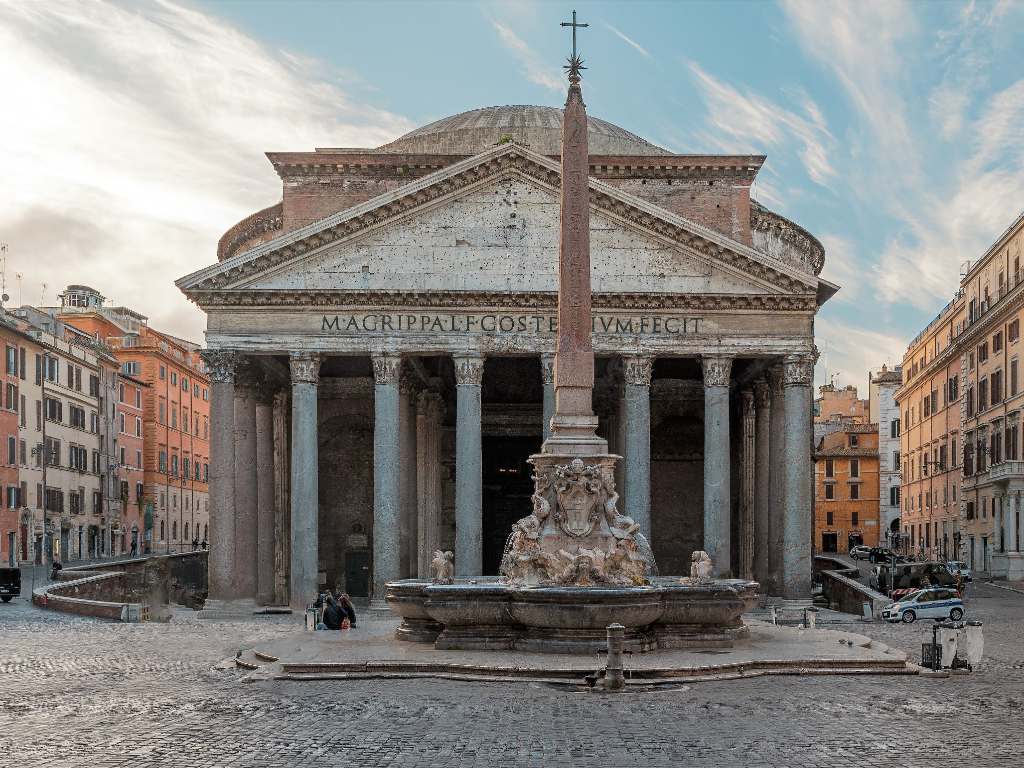 Pantheon
你好,罗马!抵达后,前往西班牙阶梯,它是欧洲最宽的楼梯。电影迷们可能会觉得这个景点很熟悉,因为它曾在奥黛丽·赫本主演的电影《罗马假期》中扬名。接着, 到特雷维喷泉许愿。之后,沿着罗马最优雅的购物街- 孔多蒂街购物,这里是您购买高级时装的中心。接下来,您将有机会与罗马斗兽场合影,这里曾是古代角斗士们互相厮杀、娱乐大众的地方。继续下一段旅程,您将有机会观赏古罗马广场,在纳沃纳广场悠闲漫步以及欣赏万神庙的宏伟壮观。

飞机餐 / 意大利海鲜晚餐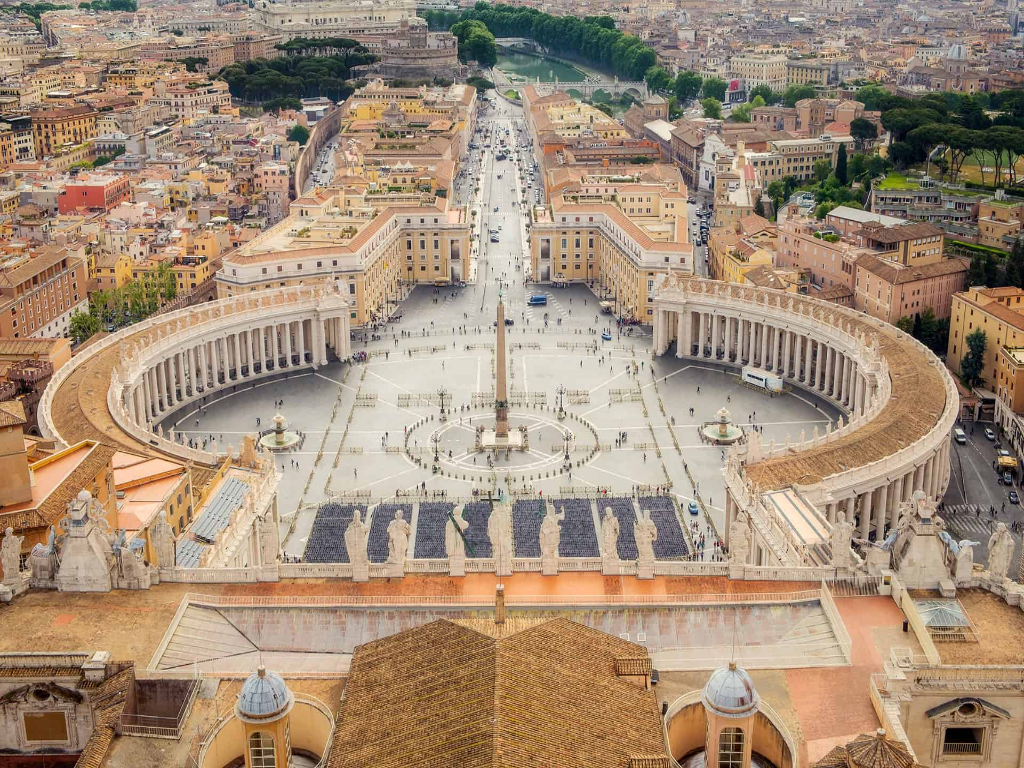 St Peter's Square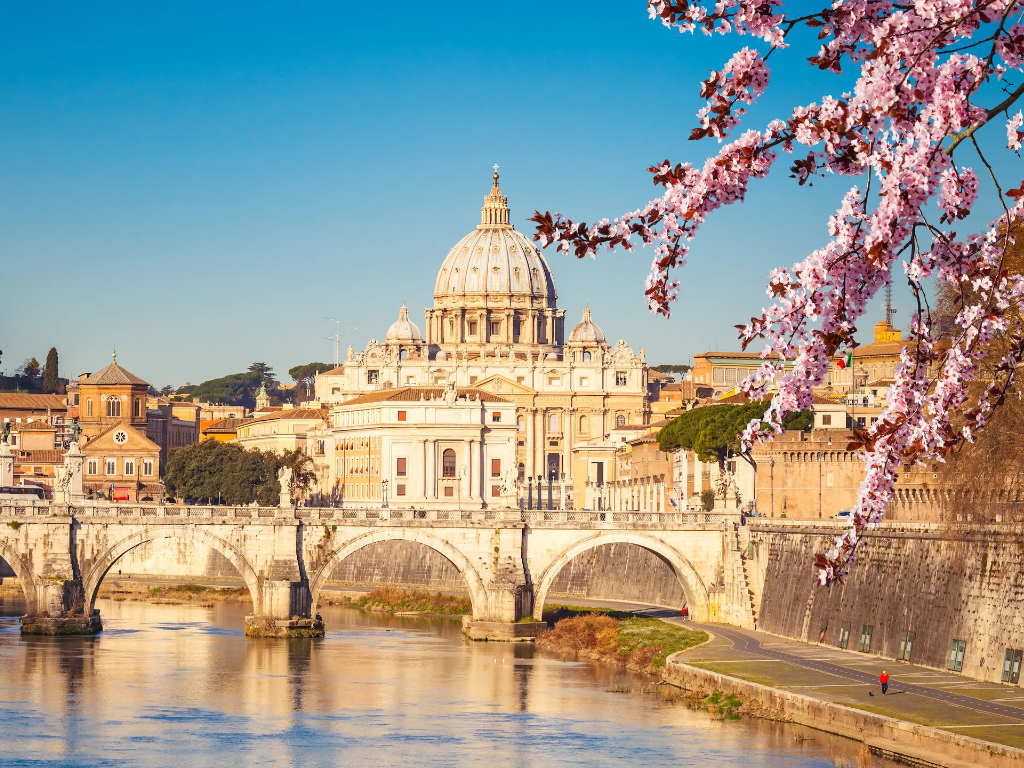 St. Peter's Basilica
从参观梵蒂冈城来开始您的行程,欣赏圣彼得广场和圣彼得大教堂的宏伟壮丽,这座著名的天主教圣地以其壮丽的文艺复兴建筑而著称。然后,您将前往锡耶纳。
备注:在每周三的上午和下午,圣彼得大教堂可能会关闭,因为教皇会在圣彼得广场举行公开活动。如果大教堂关闭,您将在外面观看。

早餐 / 墨鱼汁意大利面晚餐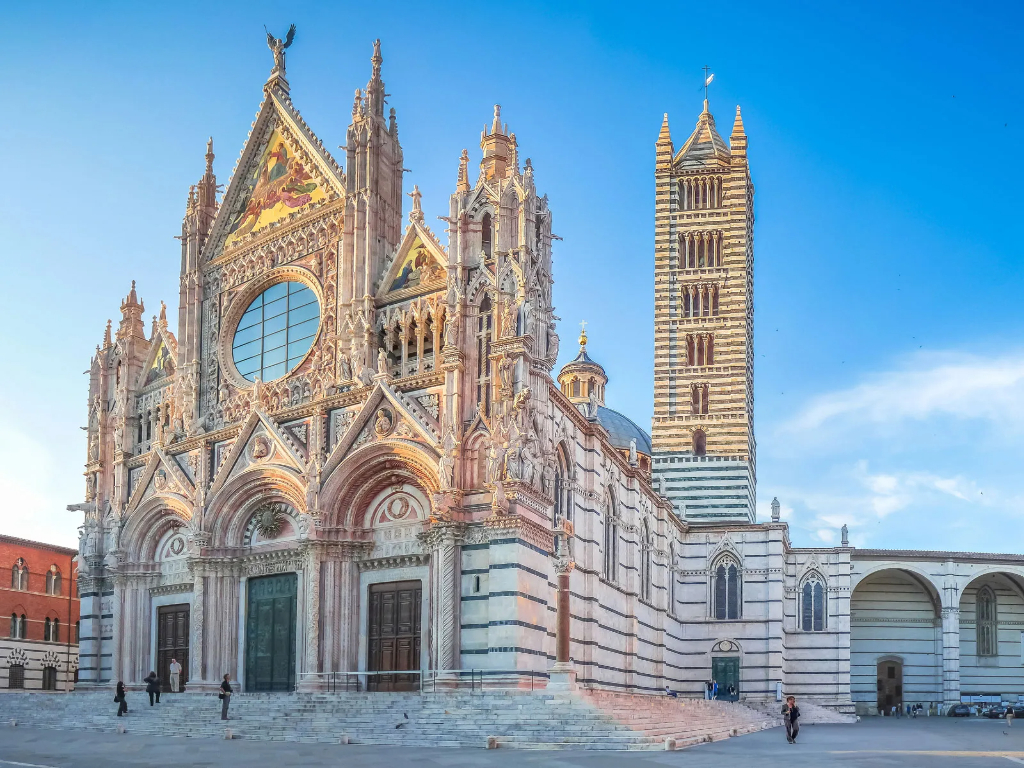 Siena Duomo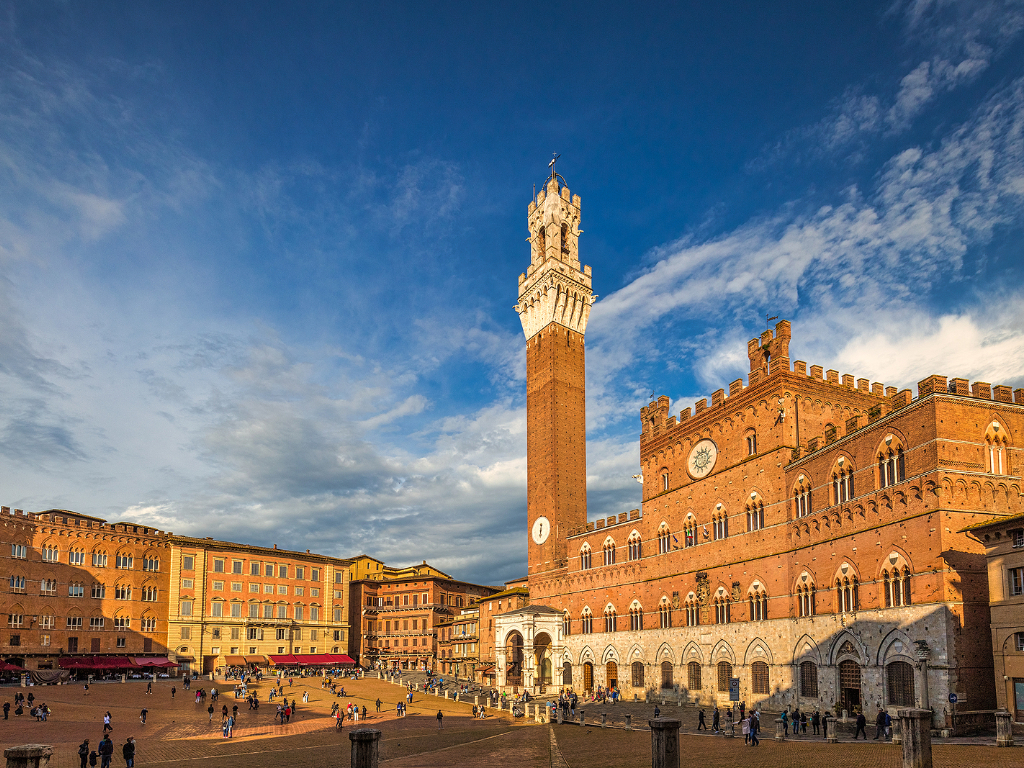 Piazza Del Campo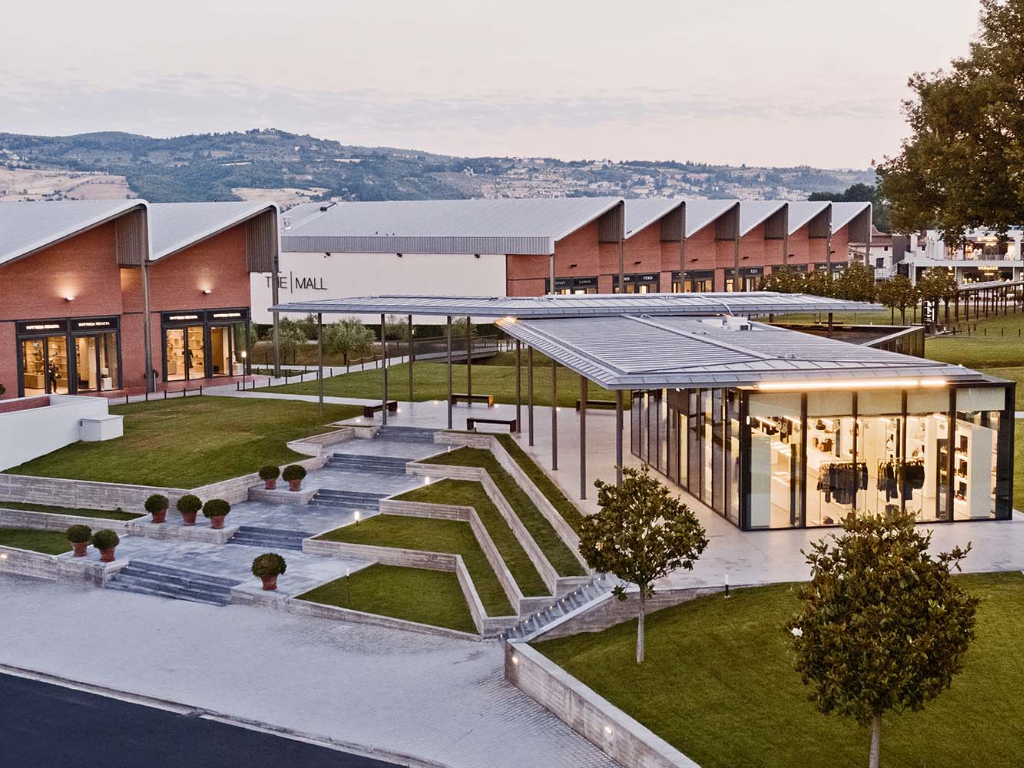 The Mall
早餐后,前往锡耶纳,欣赏锡耶纳主教座堂的壮丽所折服,锡耶纳历史中心迷人的魅力,田野广场澎湃的能量和锡耶纳市政厅的建筑壮观。今天下午,准备好前往The Mall,这是托斯卡纳最著名的购物中心,经常被各种购物达人评为意大利最佳购物之地,拥有独立的Gucci大楼和Prada大楼,而且主要销售的品牌大多是高端奢侈品牌。

早餐 / 晚餐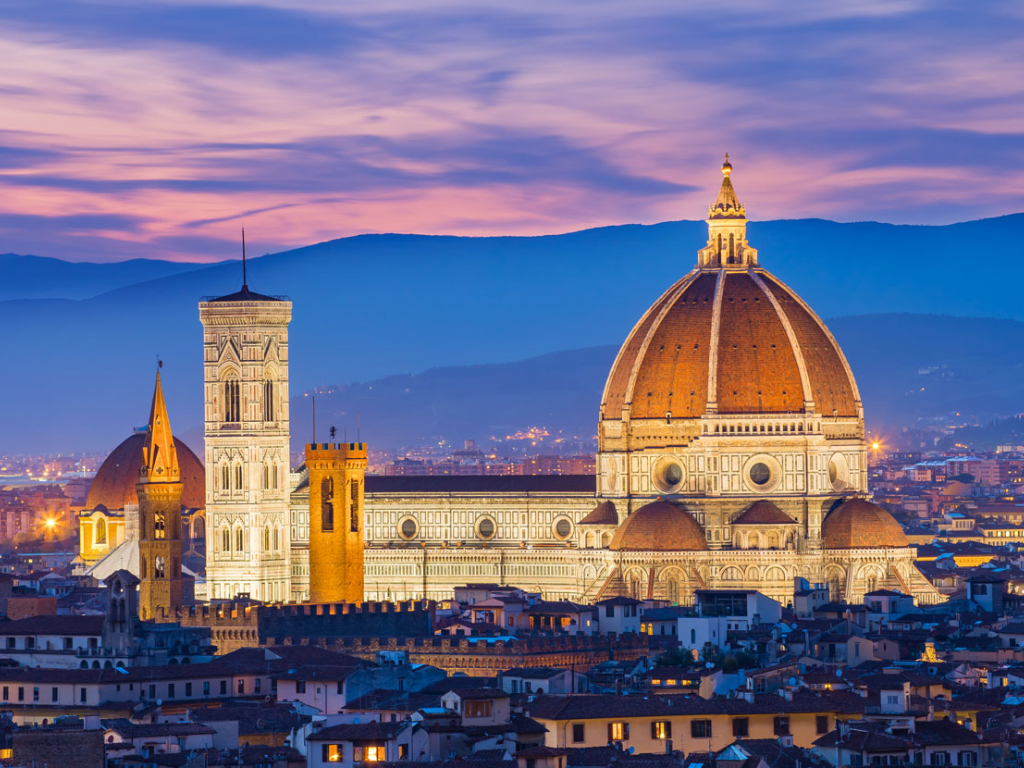 Cathedral of Santa Maria del Fiore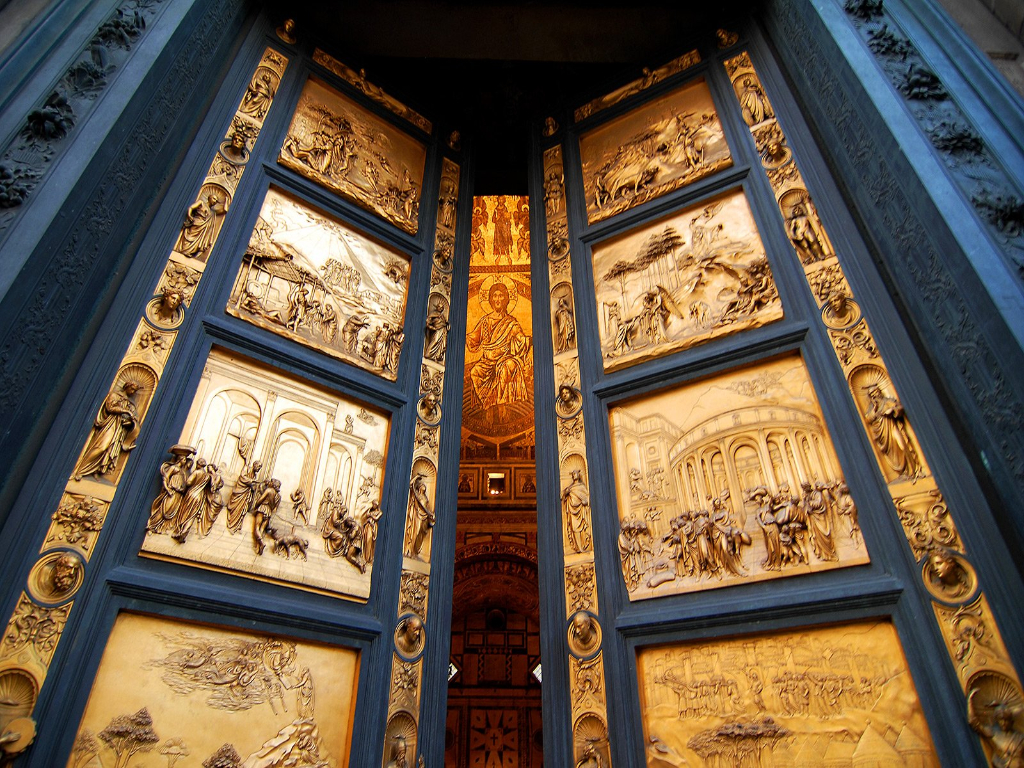 Gates of Paradise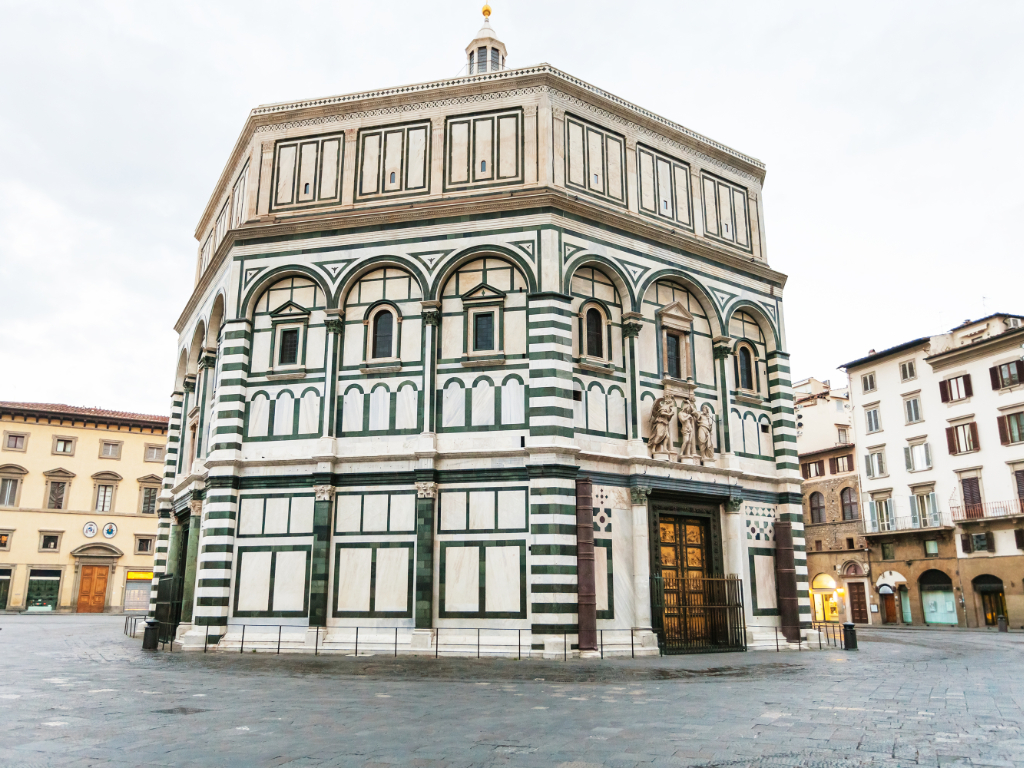 Baptistery of St John
Piazza della Signoria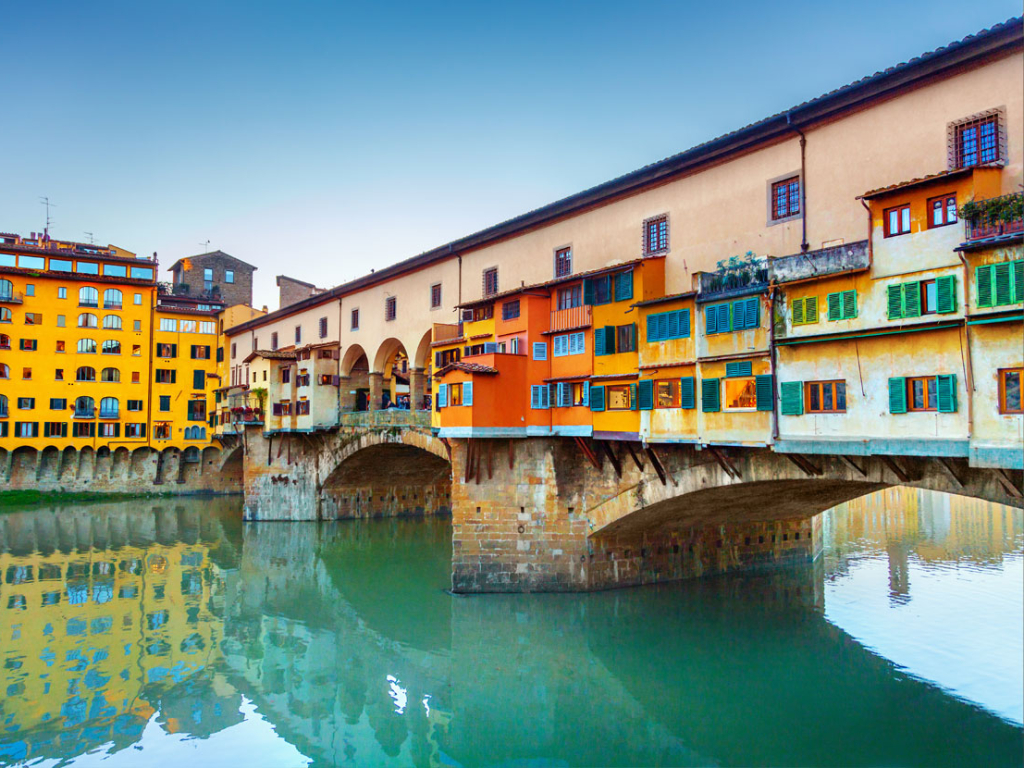 Ponte Vecchio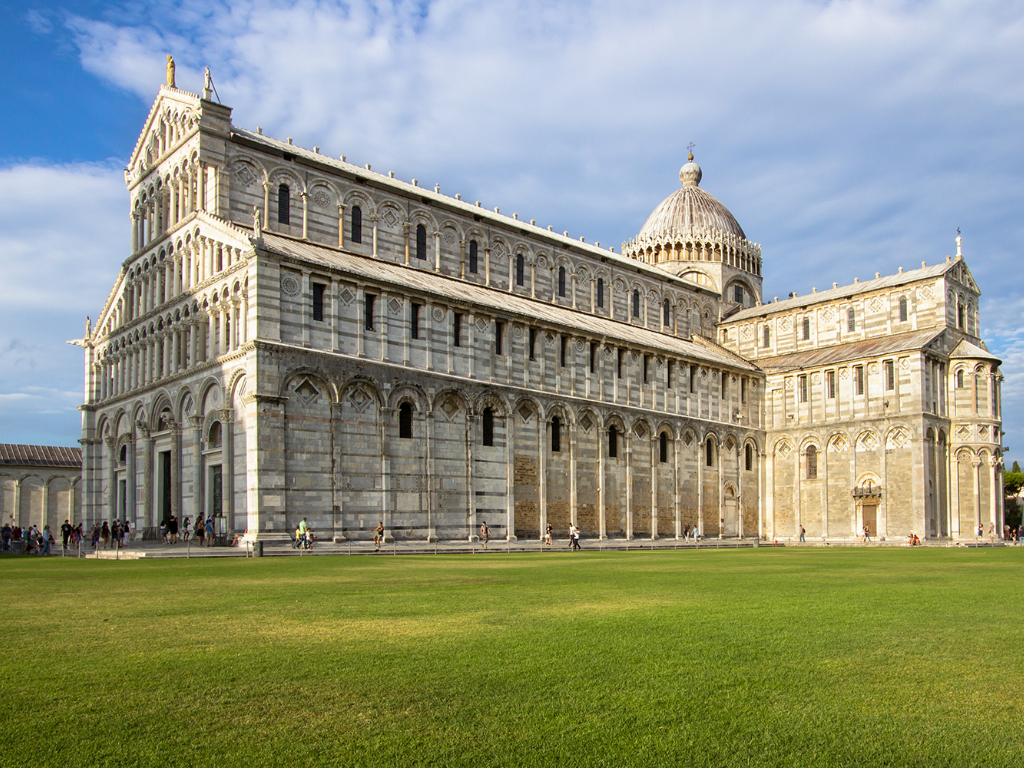 Pisa Cathedral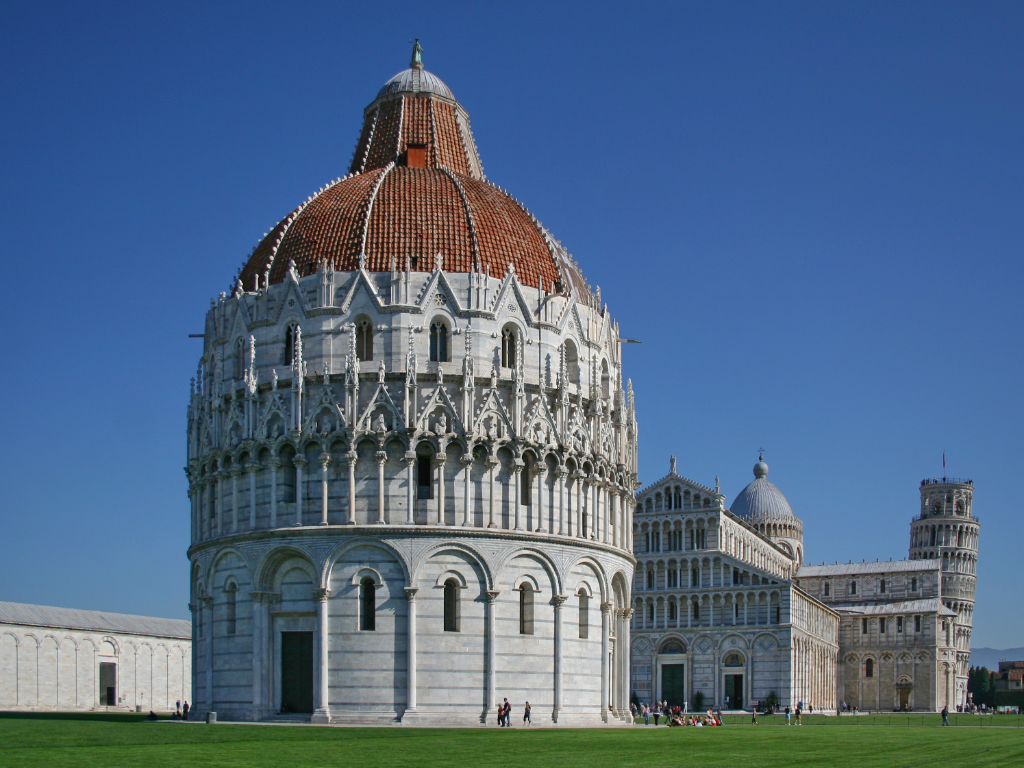 Pisa Baptistery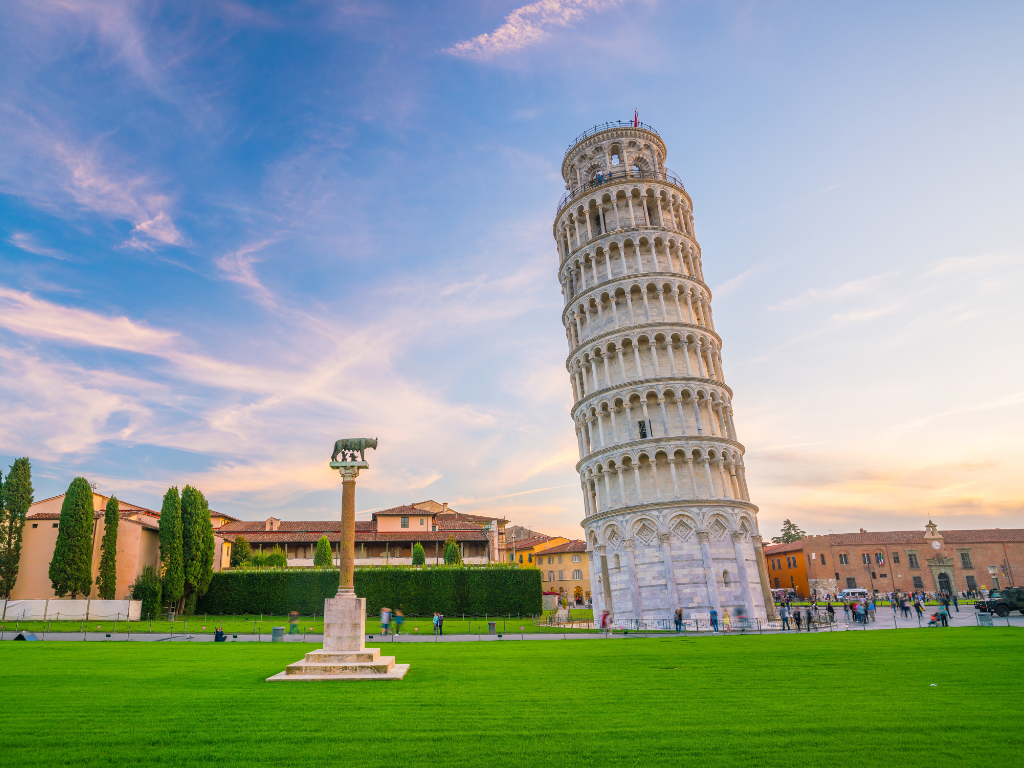 Pisa Leaning Tower
今天早上,您将探索这座城市的主要景点,包括大教堂,也称为圣母百花圣殿,拥有粉红色、白色和绿色的大理石外观,以及布鲁内莱斯基著名的圆顶,它占据了佛罗伦萨的天际线。在这里您还可以看到天堂之门和佛罗伦萨圣若翰洗者洗礼堂。继续前往佛罗伦萨的政治中心领主广场和这座城市最具标志性的地标之一著名的维琪奥桥。然后前往比萨,欣赏比萨主教座堂,圣若望洗礼堂以及举世闻名的奇迹之地的比萨斜塔。没有比这里更好的地方可以让您用相机或智能手机尽情享受拍摄乐趣了。
备注 周日上午,大教堂将关闭。在关闭的情况下,您可以从外面观看。

早餐 / 佛罗伦萨牛排晚餐
Cinque Terre
早餐后,前往迷人况且保存完好的港口城镇拉斯佩齐亚。继续我们的旅程,前往意大利里维埃拉的美丽田园风光小镇五渔村。这个联合国教科文组织世界遗产地是五个色调的村庄,坐落在悬崖的短距离上,是一幅明信片般的美景。漫步在古老的小径上,探索橄榄园、葡萄园和果园,连接着里奥马焦雷、马纳罗拉、科尔尼利亚、维尔纳扎和蒙特罗索这些可爱的村庄。接下来,沿着意大利阿尔卑斯山前往威尼斯。

早餐 / 晚餐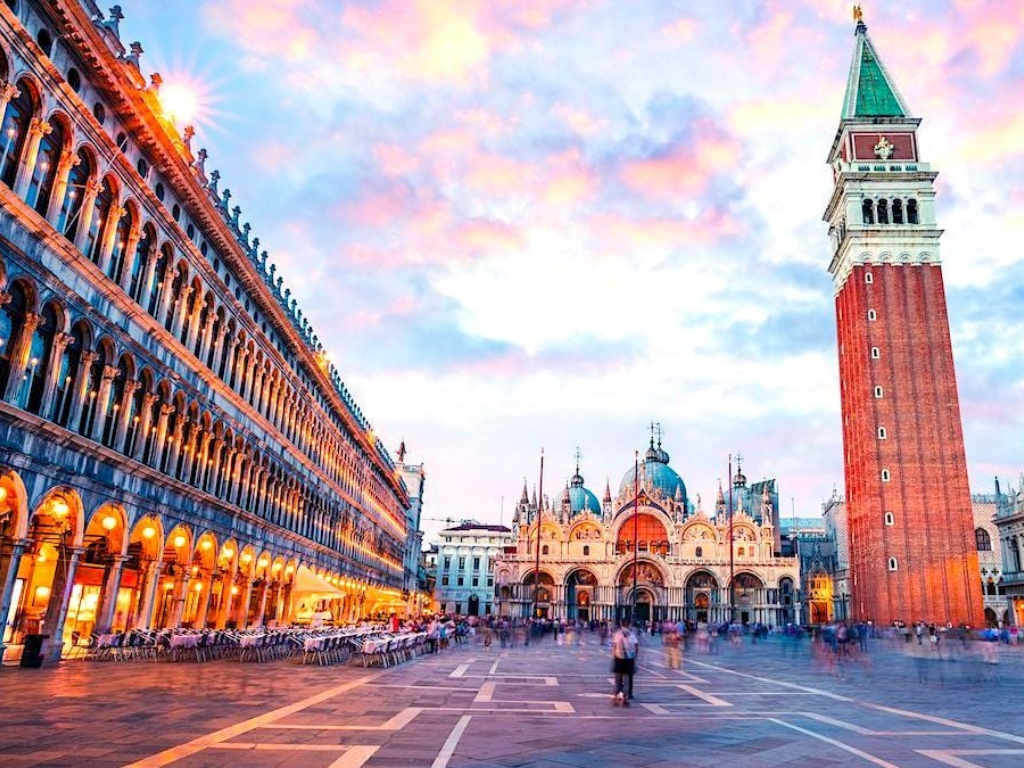 St Mark's Square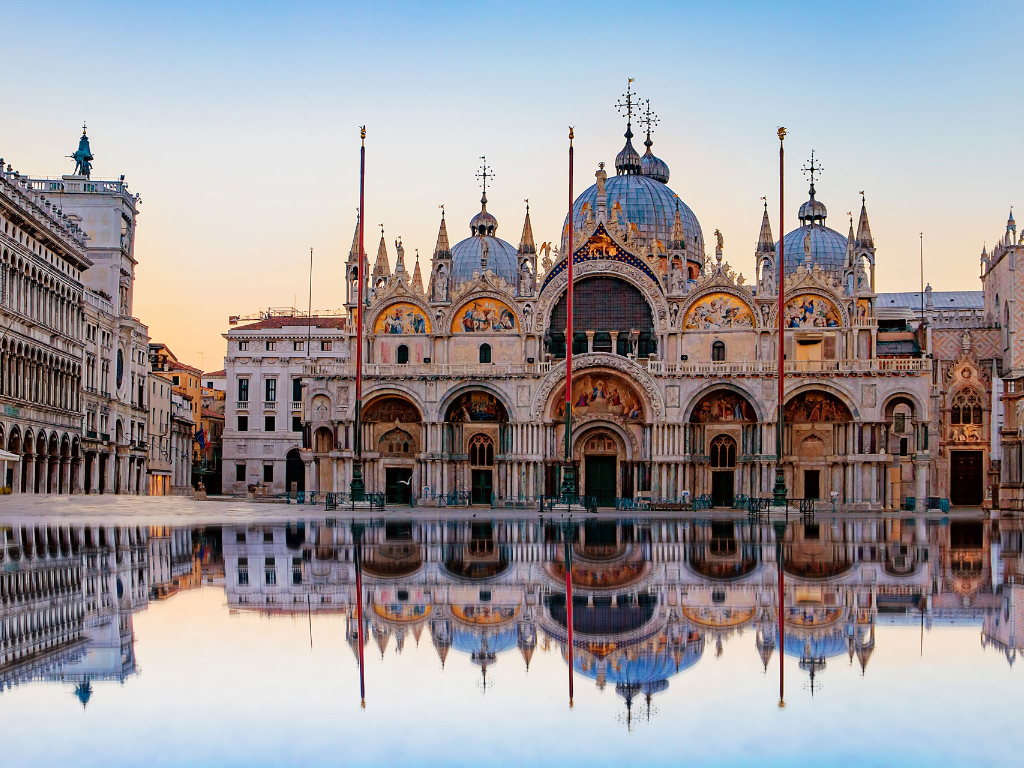 St Mark's Basilica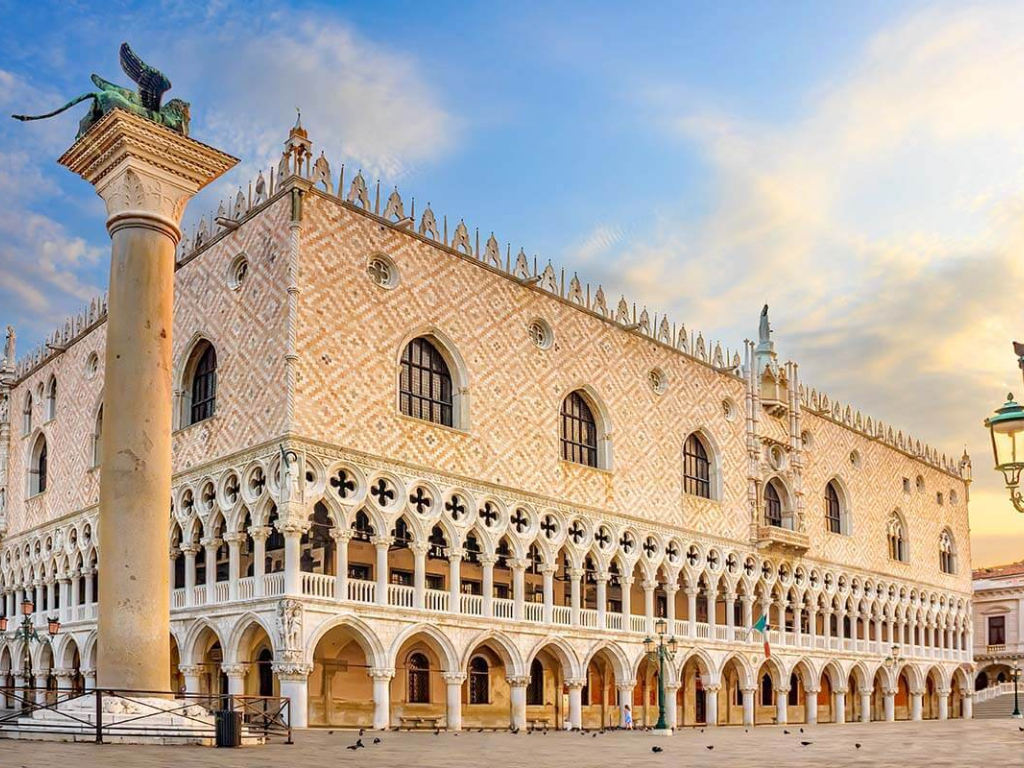 Doge's Palace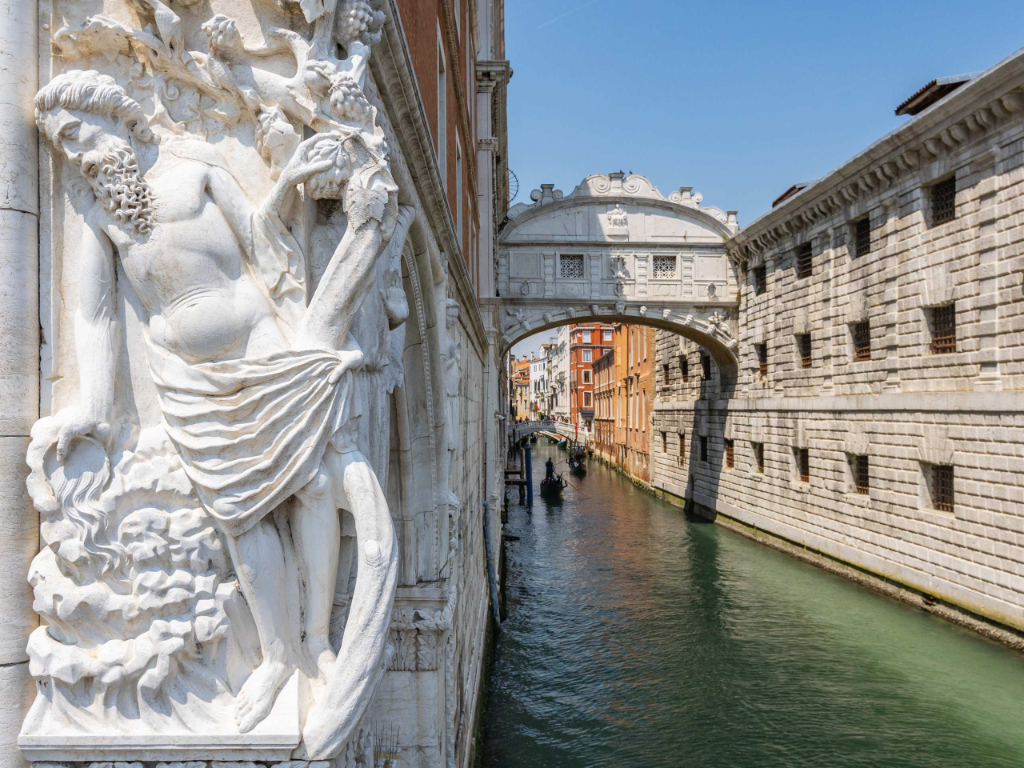 Bridge of Sighs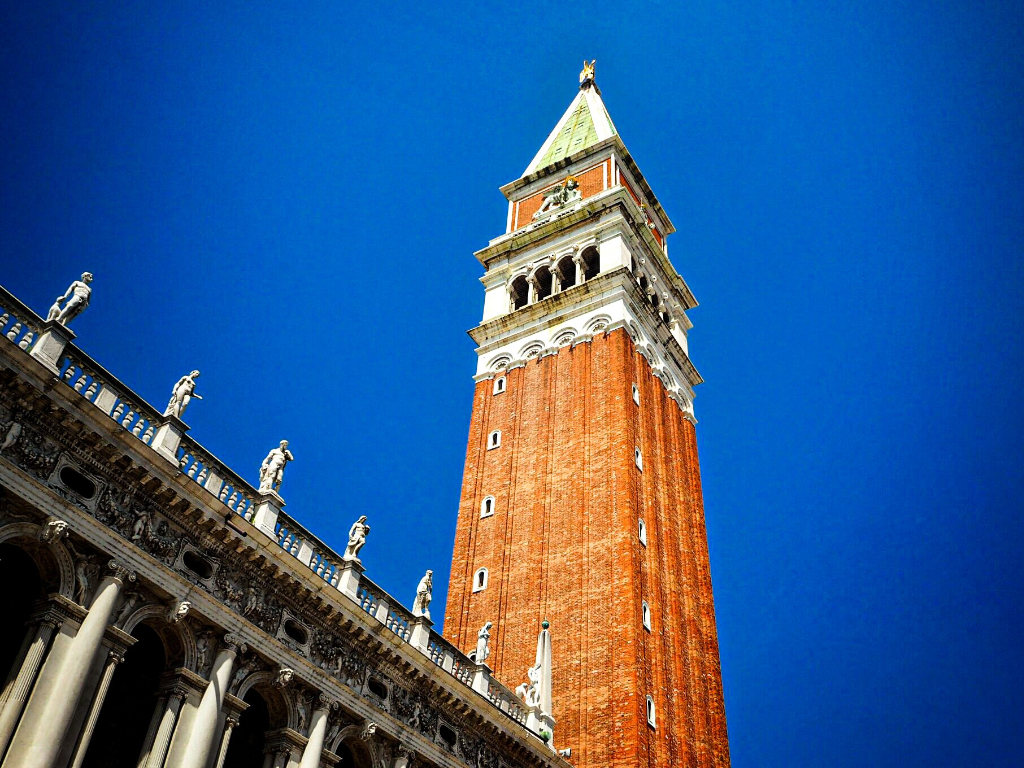 St Mark's Campanile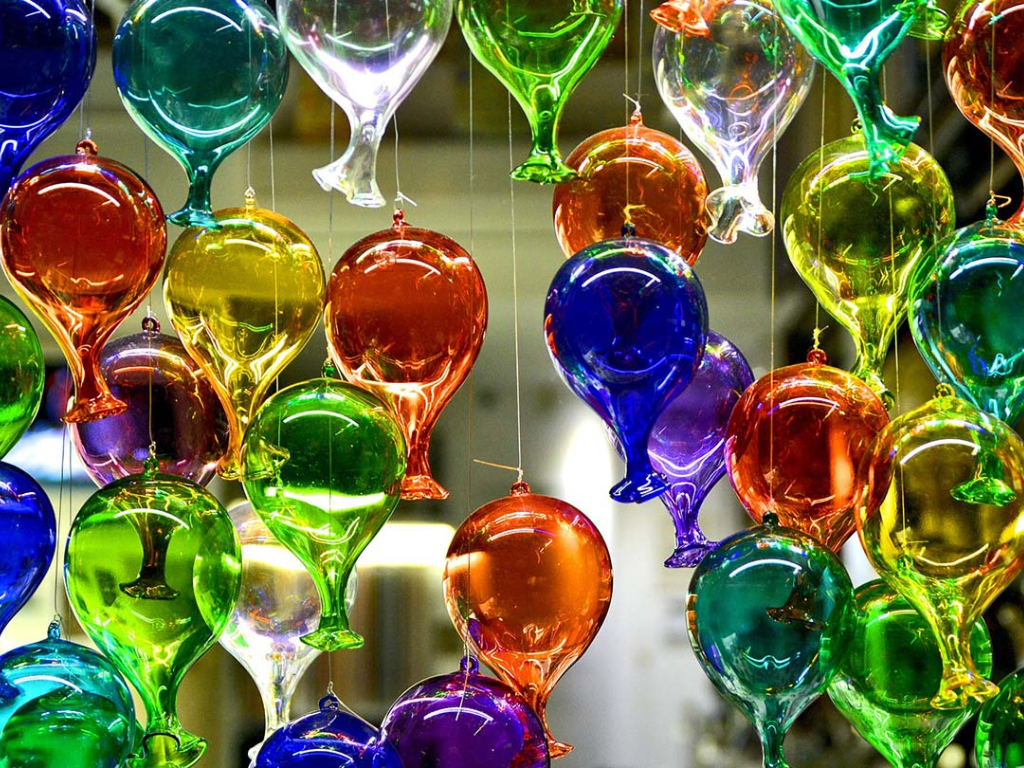 Venetian Glass Factory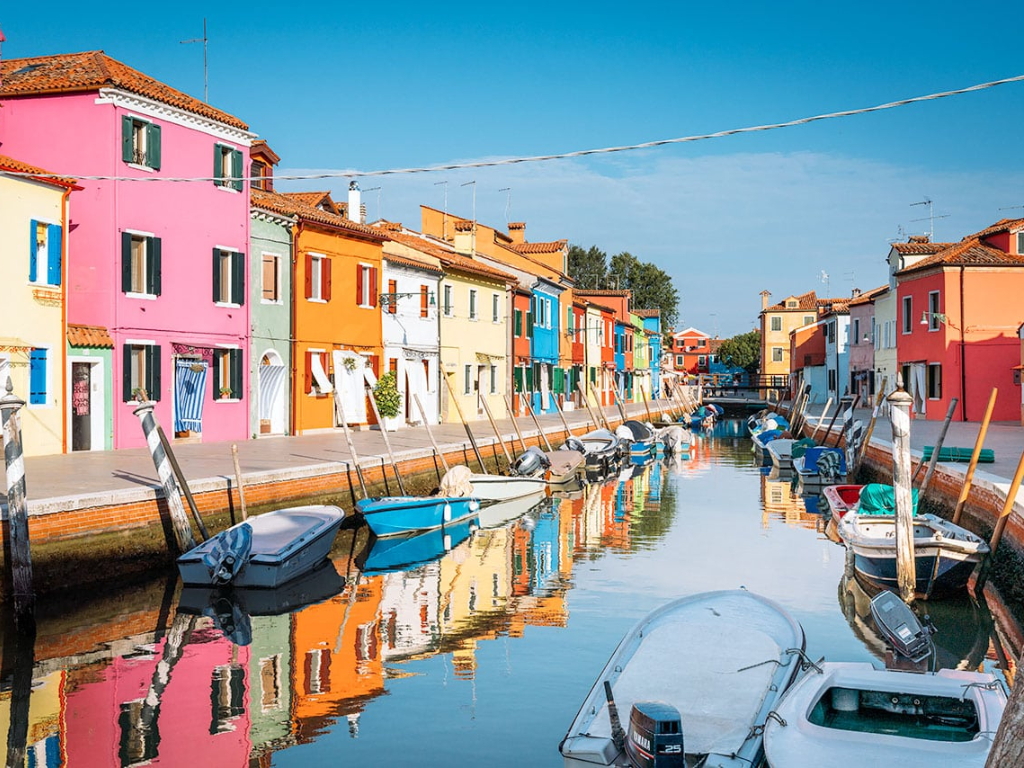 Burano Island
今天早上,乘坐摩托艇前往圣马可广场。探索著名的纪念建筑,如圣马尔谷圣殿宗主教座堂,其中刻有罗马帝国的四位统治者的相似之处,总督宫,城市的主要地标之一,叹息桥,因为这是囚犯被监禁之前最后一次看到自由而得名,还有圣马可钟楼,是1902年坍塌的原始守望塔的复制品。参观一个威尼斯玻璃工厂,欣赏玻璃大师的演出。今天的亮点是参观布拉诺岛,是世界上最具色彩的十个地方之一。您将被许多颜色和色彩缤纷的房屋所吸引,它们倒映在绿色的水道中,还有倾斜的钟楼,以及那些年长的妇女如何在她们的悬铲垫上绣制原创的布拉诺花边的宁静和平静。下午,如果时间和天气允许,您可以自费乘坐难忘的贡多拉。
自费项目:贡多拉之旅
备注:星期天上午,圣马克大教堂将关闭。如果它关闭,您将从外面观看。

早餐 / 硬石咖啡馆晚餐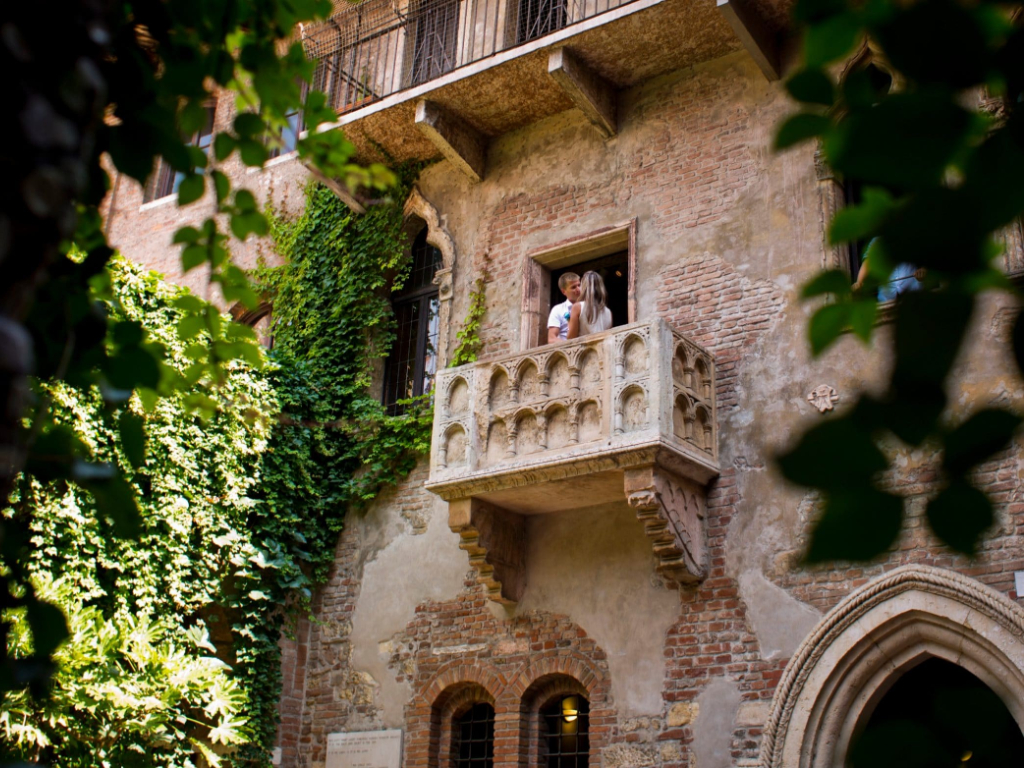 Juliet's balcony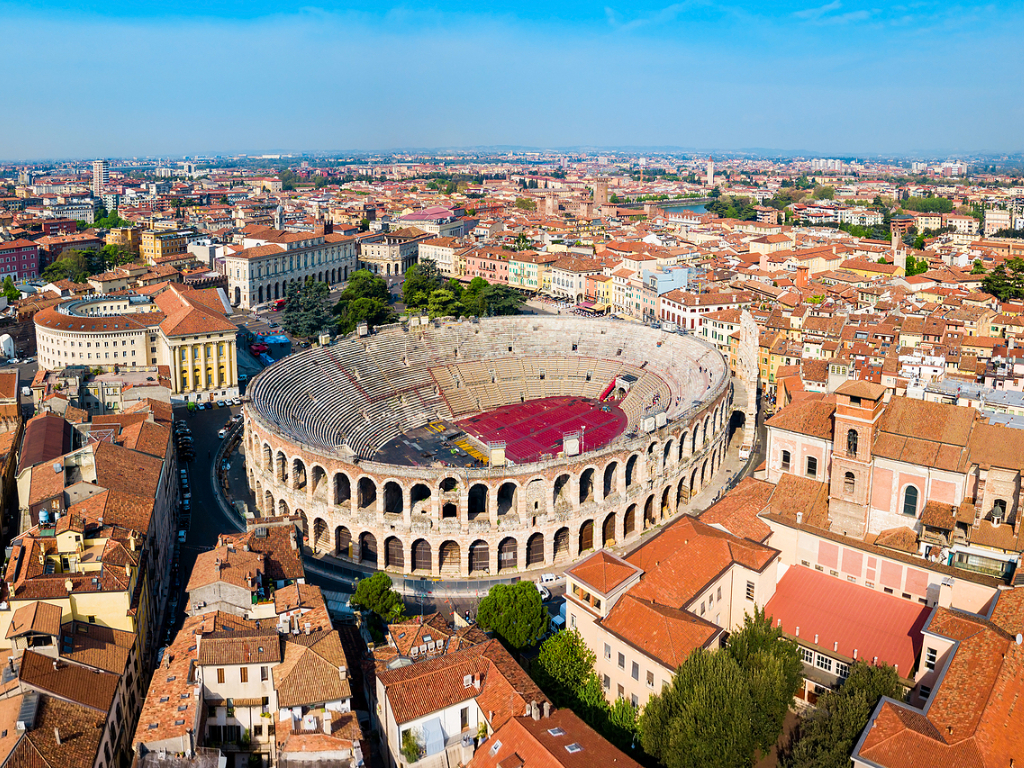 Roman Arena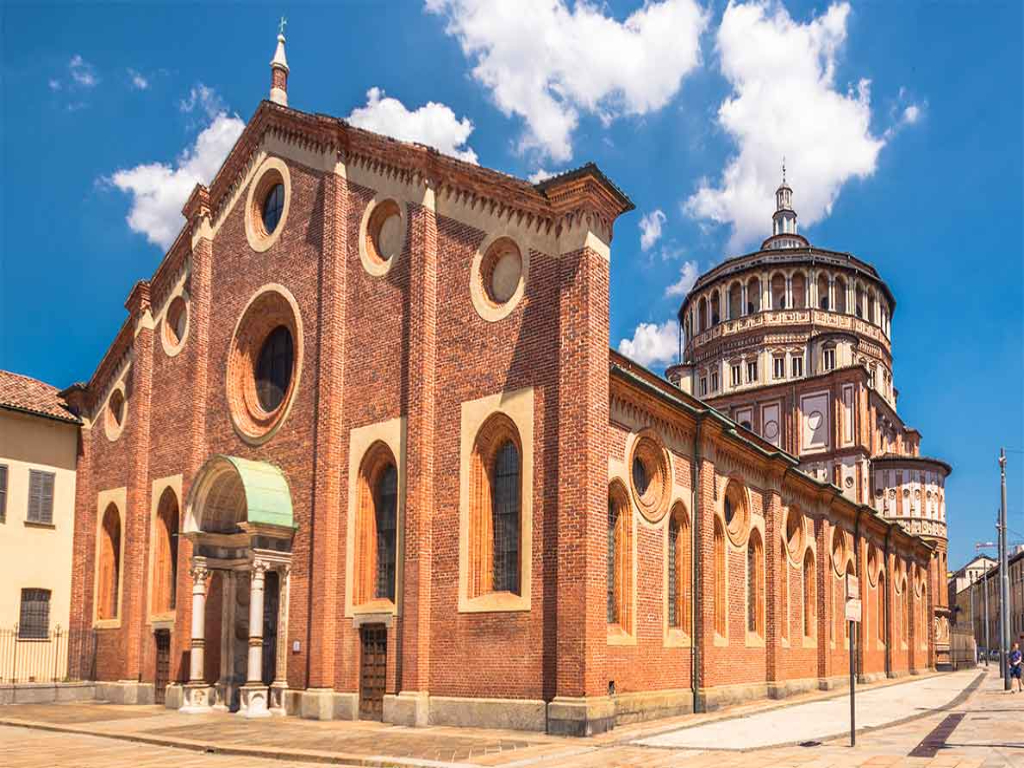 Santa Maria delle Grazie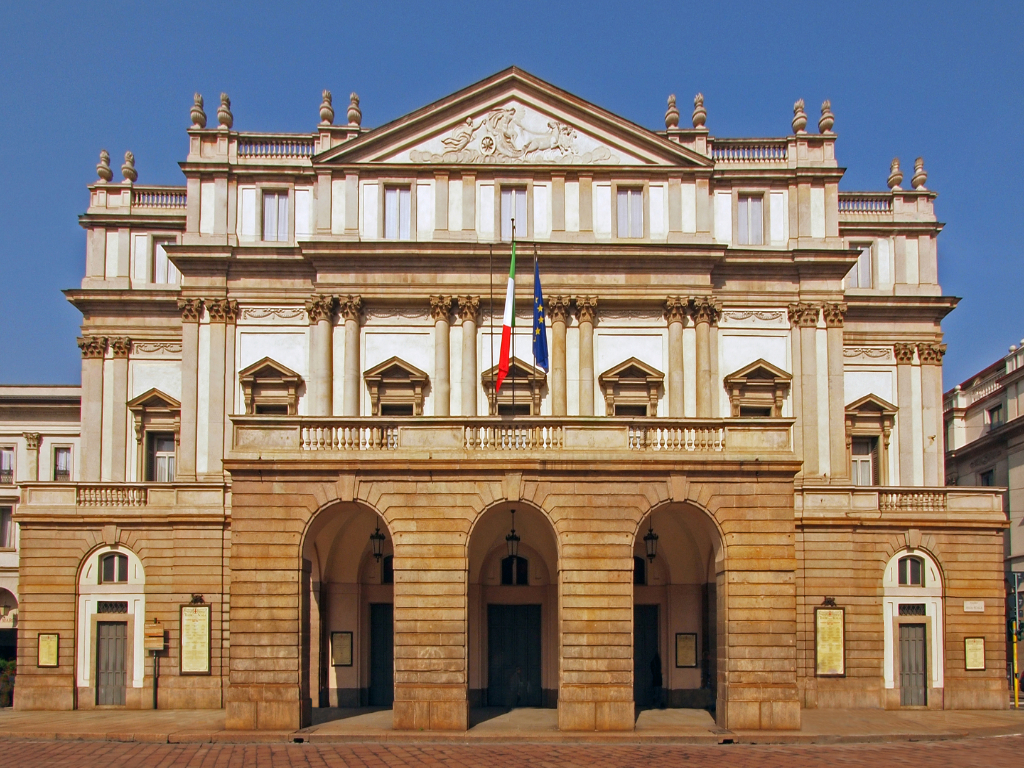 La Scala theatre
继续我们的旅程,前往联合国教科文组织世界遗产维罗纳,据说罗密欧和朱丽叶曾在这里生活并坠入爱河。 参观朱丽叶的阳台和拥有 2000 年历史且保存完好的维罗纳圆形竞技场。 您的下午将享受愉快的葡萄酒搭配体验。 然后,前往充满魅力的米兰,Giorgio Armani,Gucci,Fendi 等著名设计师品牌都在这里展示他们的时装系列。到达米兰后,您可以花点时间欣赏一下恩宠圣母和传奇的斯卡拉大剧院。

早餐 / 葡萄酒搭配体验 / 晚餐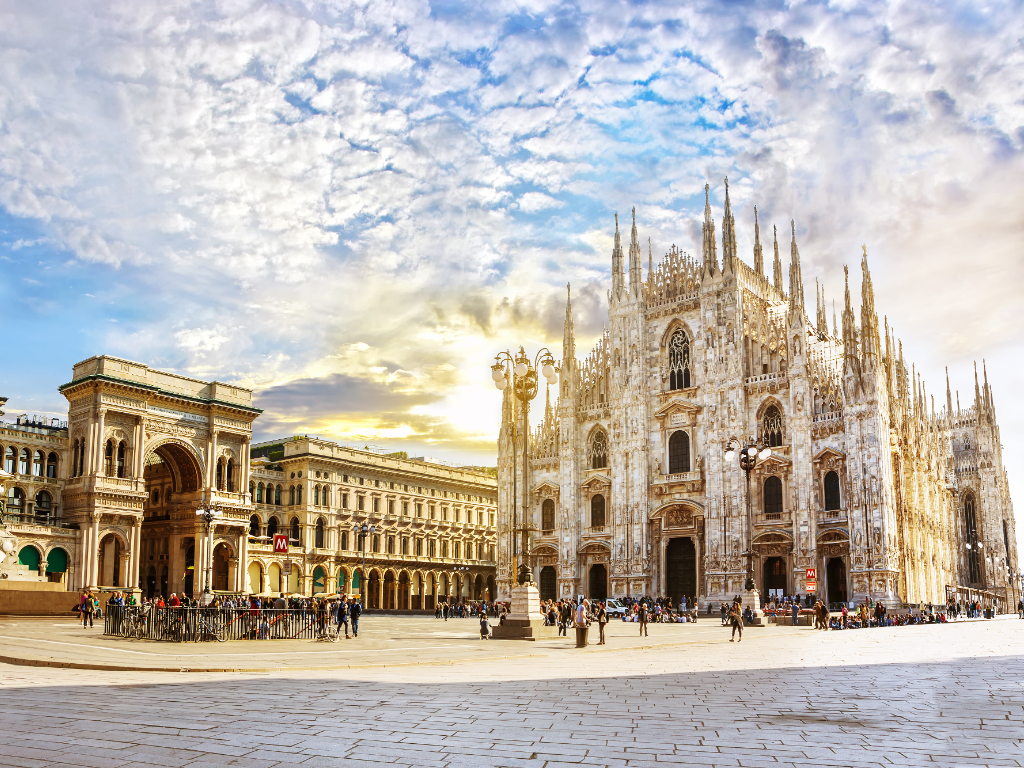 Milan Duomo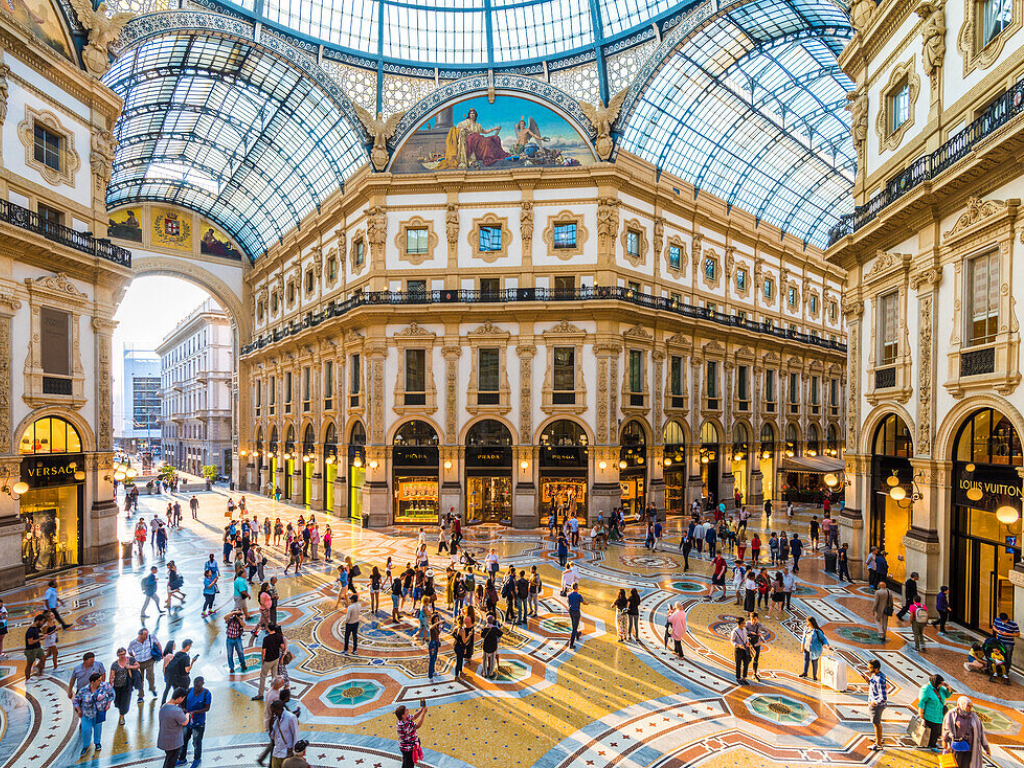 Galleria Vittorio Emanuele II
今天,参观米兰大教堂以及由玻璃和钢构成的埃马努埃莱二世拱廊,这是意大利第一座通电照明的建筑。下午,您可以自行探索这座城市,花时间观察米兰的男女们,仿佛他们生来就是为杂志而生。这里的人们真是一道亮丽的风景。您可以自由支配余下的时间,探索这个时尚之都。

早餐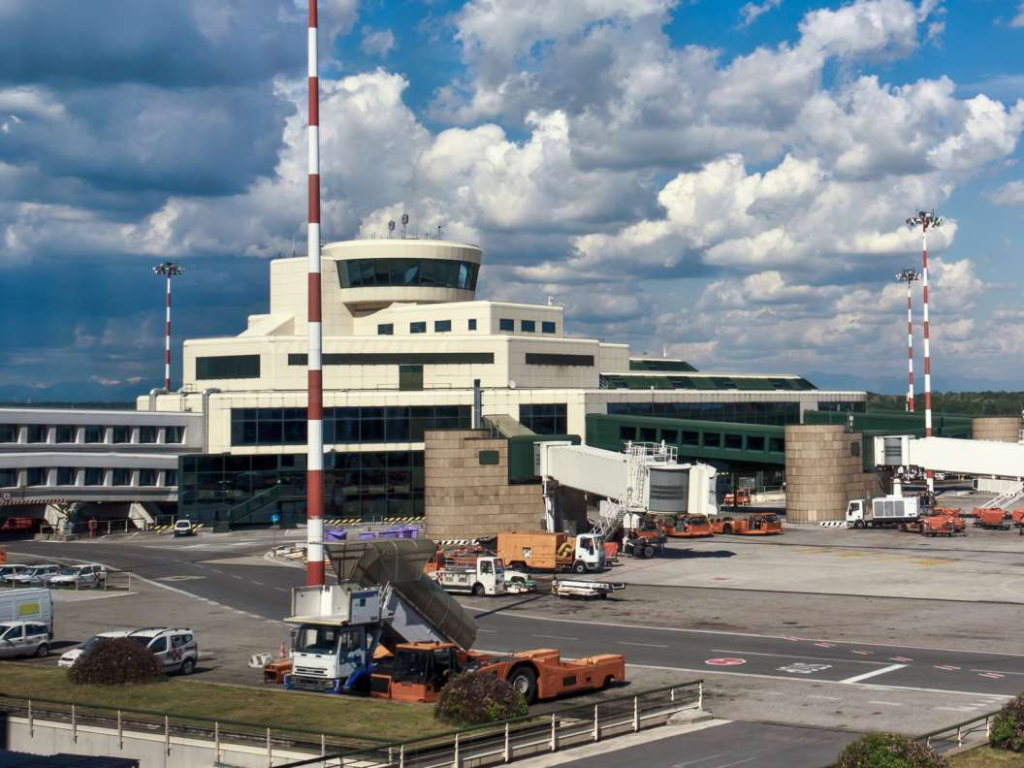 Milan Airport
当然,如果时间允许,您还可以在最后一刻购物,然后向米兰说 "Ciao",前往机场搭乘航班回国。

飞机餐 / 早餐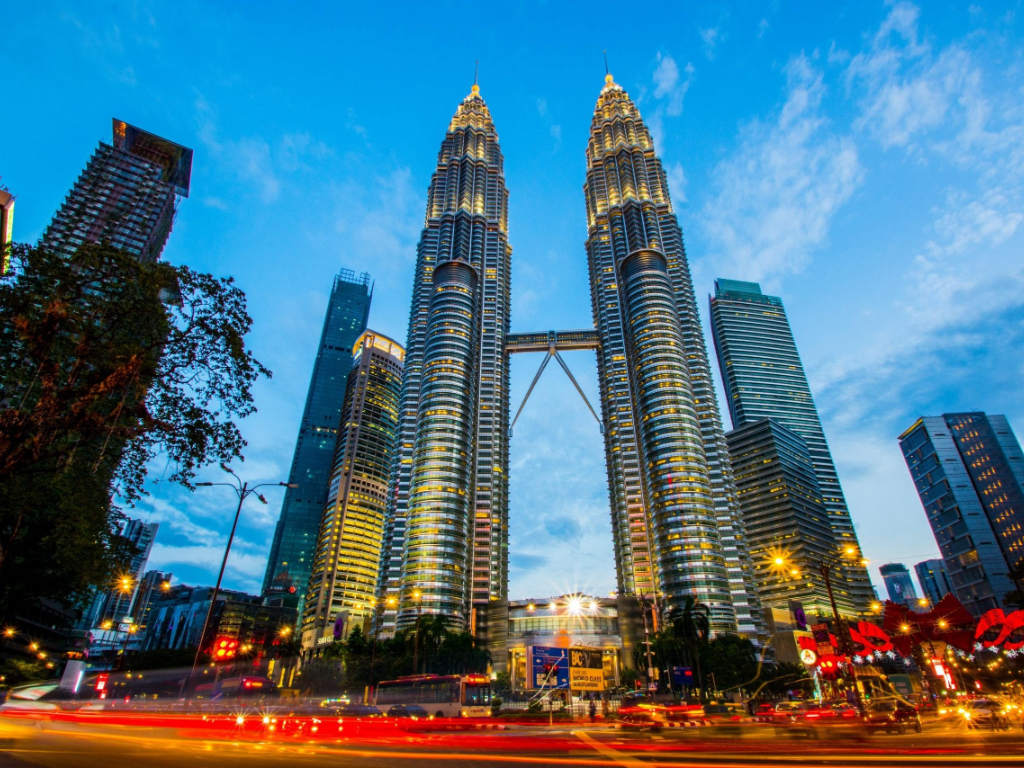 Home Sweet Home

飞机餐