Itinerary Download
|

Share with friend
独特体验
畅游 3⼤世界遗产 - 京都清⽔寺、岐⾩合掌村、富士山。

登上东京晴空塔,饱览东京市区,令⼈叹为观⽌的景⾊。

参观⽇本最⼈⽓景点 - ⼤阪城、伏⻅稻荷神社、⾼⼭上三之町古街、筑地海鲜市场。

欣赏日本独特美景 -,富⼠河⼝湖⼤⽯公园。

购物乐 - 御殿场名牌⼚商直销店、新宿购物商圈、上野购物区。

特别安排穿着日本传统服装。

1天东京自由行。
Exclusive Experience
Explore 3 UNESCO World Heritage Sites - Kiyomizu-dera Temple in Kyoto, Shirakawa-Go Gassho-zukuri farmhouse and Mt. Fuji.

Climb Tokyo Skytree and admire the breathtaking views of the city.

Visit Japan's most iconic attractions - Osaka Castle, Fushimi Inari Shrine, Takayama's San-no-machi historic street, Tsukiji Fish Market.

Marvel at Japan's unique beauty - Lake Kawaguchi at Fuji Five Lakes.

Shop to your heart's content - Gotemba Premium Outlets, Shinjuku shopping district, Ueno shopping district.

Japanese Clothing Wearing Experience.

1 free and easy day in Tokyo.
特色飨宴
关西料理 + DIY 制作章⻥烧

懷石晚餐套餐

朴葉味噌豬肉料理

⽇式烧烤料理
Specialty Meals
Kansai Cuisine + DIY Takoyaki Making

Kaiseki Set Dinner

Hoba Miso Pork Cuisine

Japanese BBQ Cuisine
人气景点 Attraction
大阪 Osaka
京都 Kyoto
伏見稻荷大社 Fushimi Inari Taisha

清水寺 Kiyomizu-dera Temple
岐阜市 Gifu
高山 Takayama
⾼⼭上三之町古街 Takayama Old Town
富士 Fuji
• 河口湖大石公园 Kawaguchiko Oishi Park
• 御殿场名牌奥特莱斯 Gotemba Premium Outlet
东京 Tokyo

筑地市场 Tsukiji Fish Market

东京晴空塔 Tokyo Skytree

新宿购物区 Shinjuku Shopping District

浅草观音寺 Asakusa Kannon Temple

仲见世购物街 Nakamise Shopping District

上野购物区 Ueno Shopping District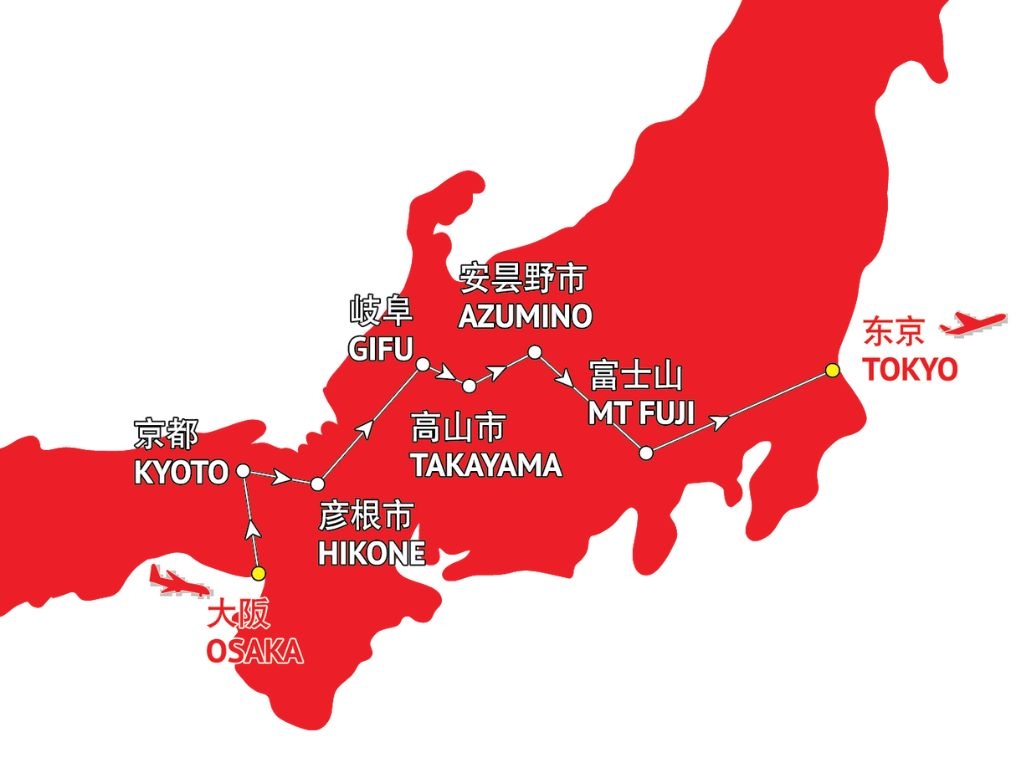 IMPORTANT NOTES
备注:
行程若更改,需受公司的条款与细则所约束。
顾客尤其需注意以下事项:在公司无法控制的情况下,行程可能更改。
指定城市的住宿需视客房供应情况而定。行程顺序可能更改。不同团体可能合并成一团。
若有更改不被接受,需遵守条款与细则中的退款规定。
Remarks:
Revisions, if any, in itinerary are subject to the Company's Terms and Conditions.
In particular, the Customer is requested to note the following:
Itinerary may be subject to change due to circumstances beyond the Company's control.
Accommodation in designated cities is subject to room availability.
Sequence of itinerary may be subject to change.
Different tour groups may be merged.
Proposed changes, if any, that are not accepted will be subject to the refund provisions set out in the Terms and Conditions.
Assemble at Kuala Lumpur International Airport for your flight to Kansai International Airport. Upon arrival, proceed
to hotel.

Meals On Board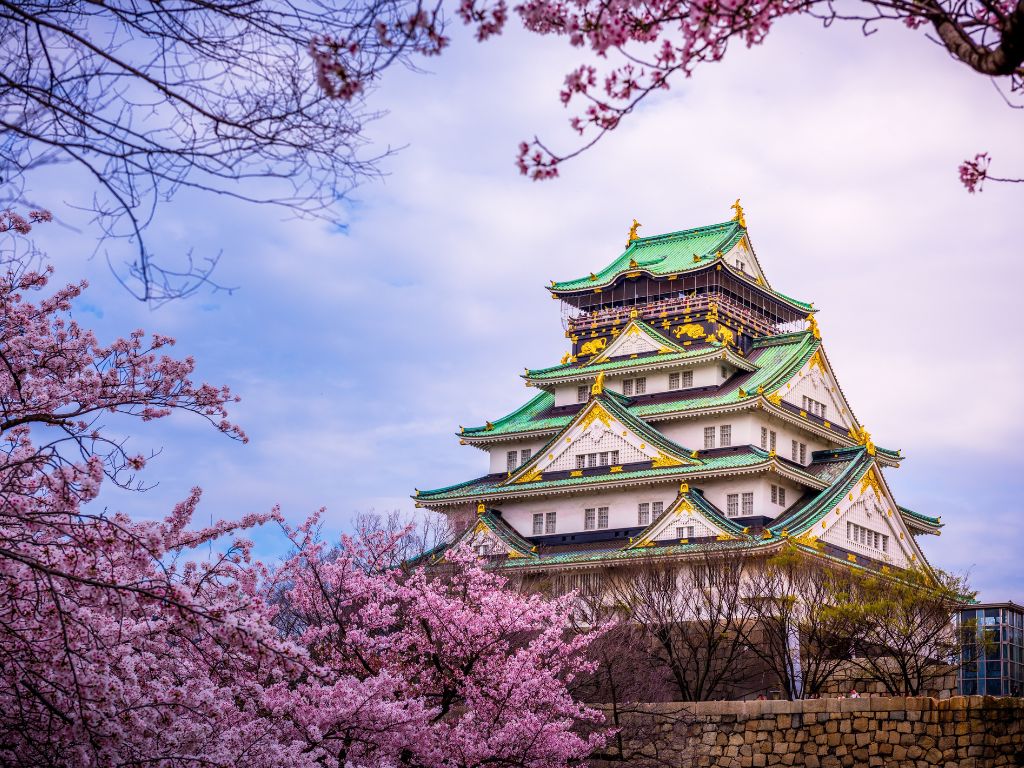 OSAKA CASTLE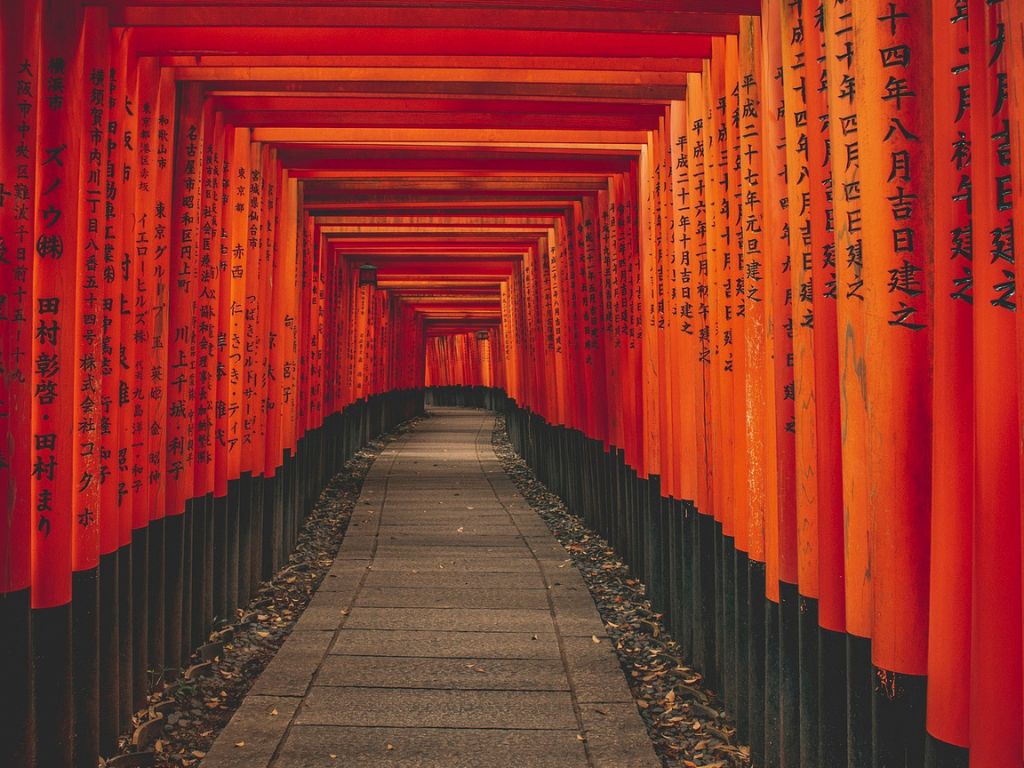 FUSHIMI INARI TAISHA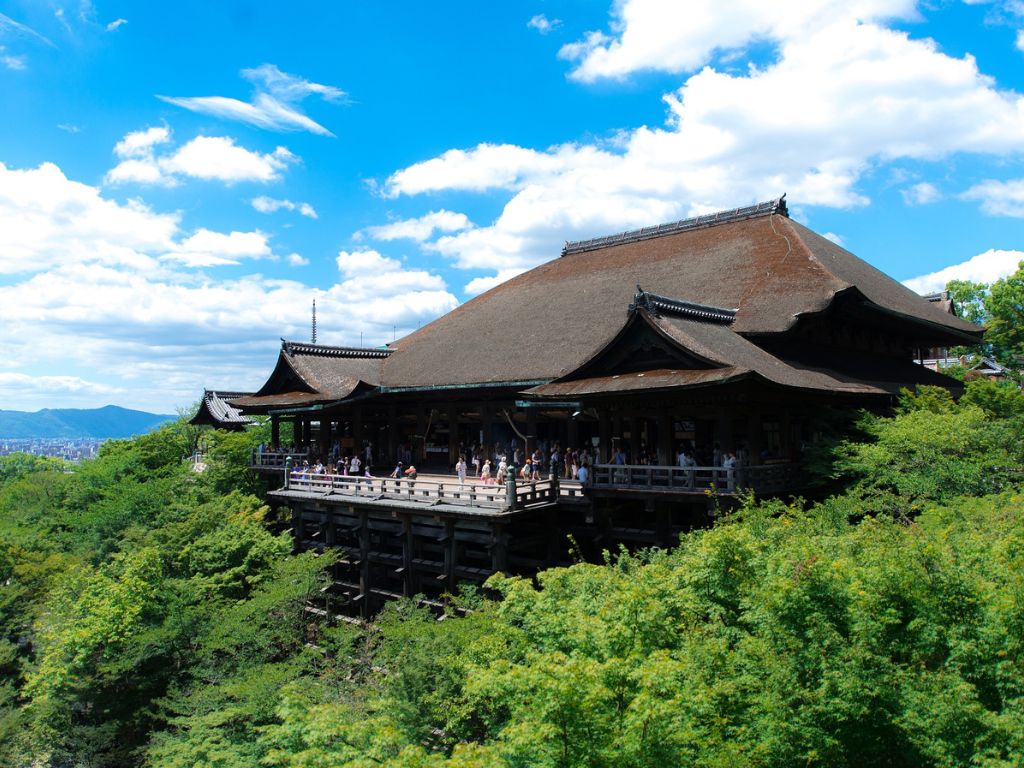 KIYOMIZU-DERA
Your visit to the region of Kansai will kick off on a regal note with a visit to Osaka Castle (Photo Stop), one of the most famous sights in the city. Surrounded by a sprawling verdant park, this majestic historical relic affords a vast panoramic view of the entire city. Next, step into the Shinto world through Fushimi Inari Taisha and its famous vermillion torii gates that lead you to the summit of the sacred Mt Inari. End the day at one of the city's cultural legacies and a UNESCO World Heritage Site, Kiyomizu-dera Temple This distinctive Kyoto landmark features a wooden veranda that hangs over the valley, providing a panoramic view of the city as you take in more than a thousand years of history.

Breakfast / Lunch / Dinner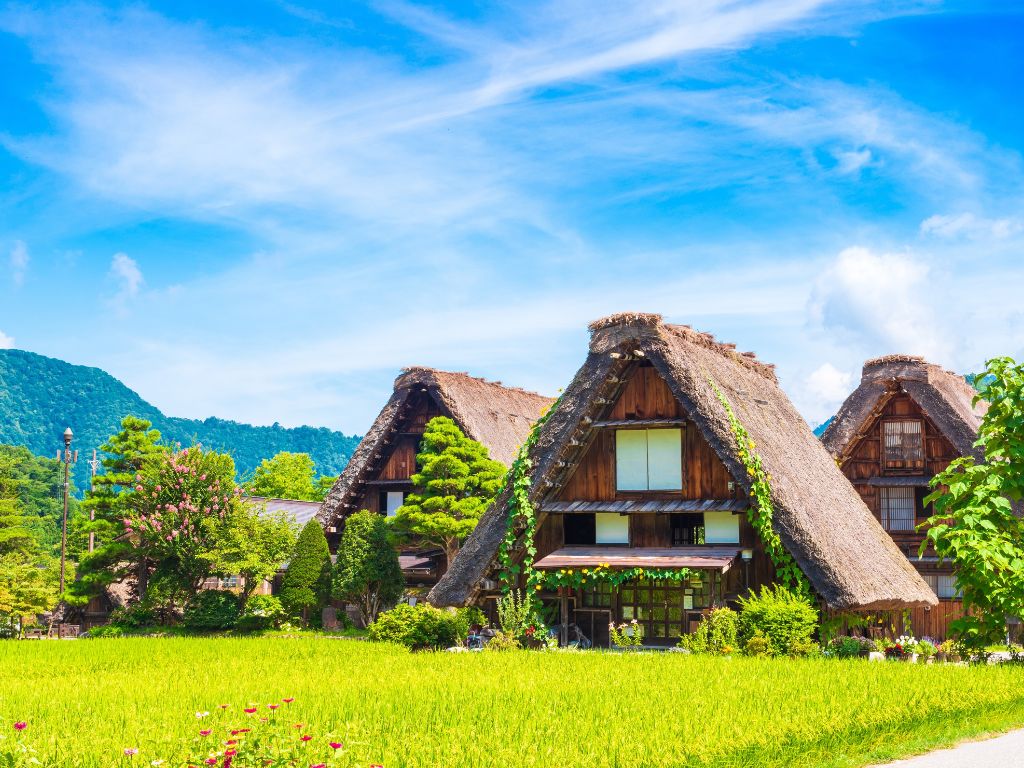 SHIRAKAWA-GO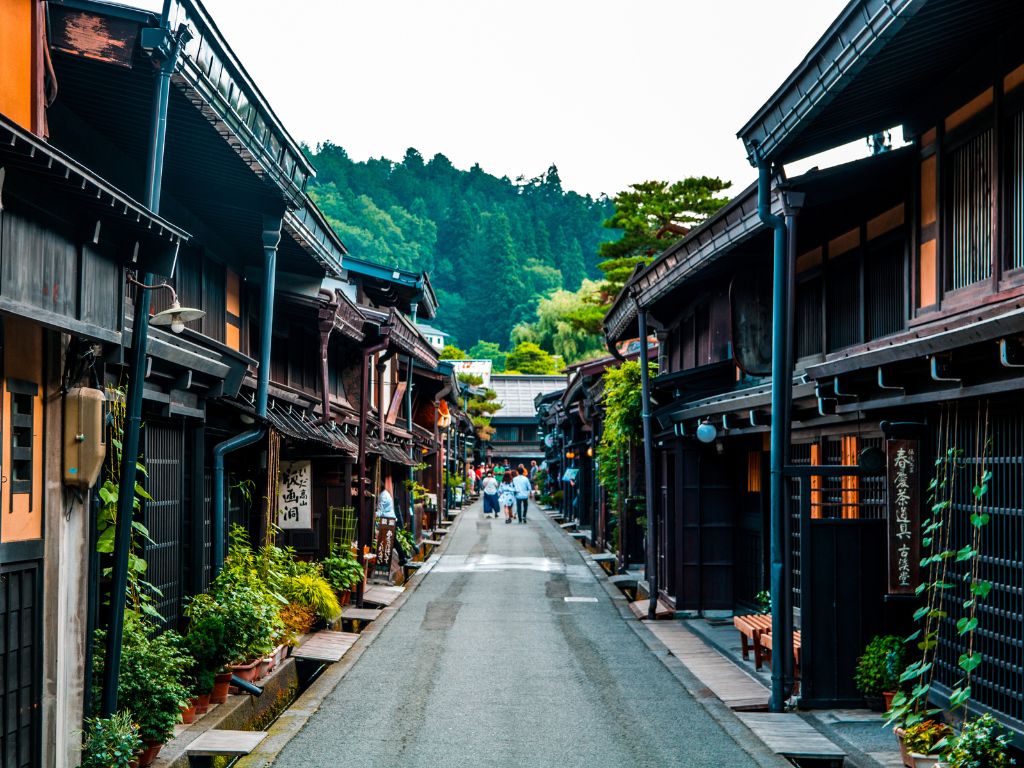 TAKAYAMA OLD TOWN
This morning, unleash the inner heritage buff in you at Shirakawa-go, a well preserved UNESCO World Heritage site featuring quaint farmhouses with distinctive steep roofs that resemble clasped hands in prayer. Next, explore the charming Takayama town with its buildings and streets dating back to the Edo period when it flourished as a wealthy merchant town. Stroll past sake breweries and rows of merchant houses adorned with lattice bay windows and pick up unique Hida souvenirs and confectionary along the way. In the evening, enjoy a relaxing beauty bath at an Onsen resort in Azumino (Nagano).

Breakfast / Lunch / Dinner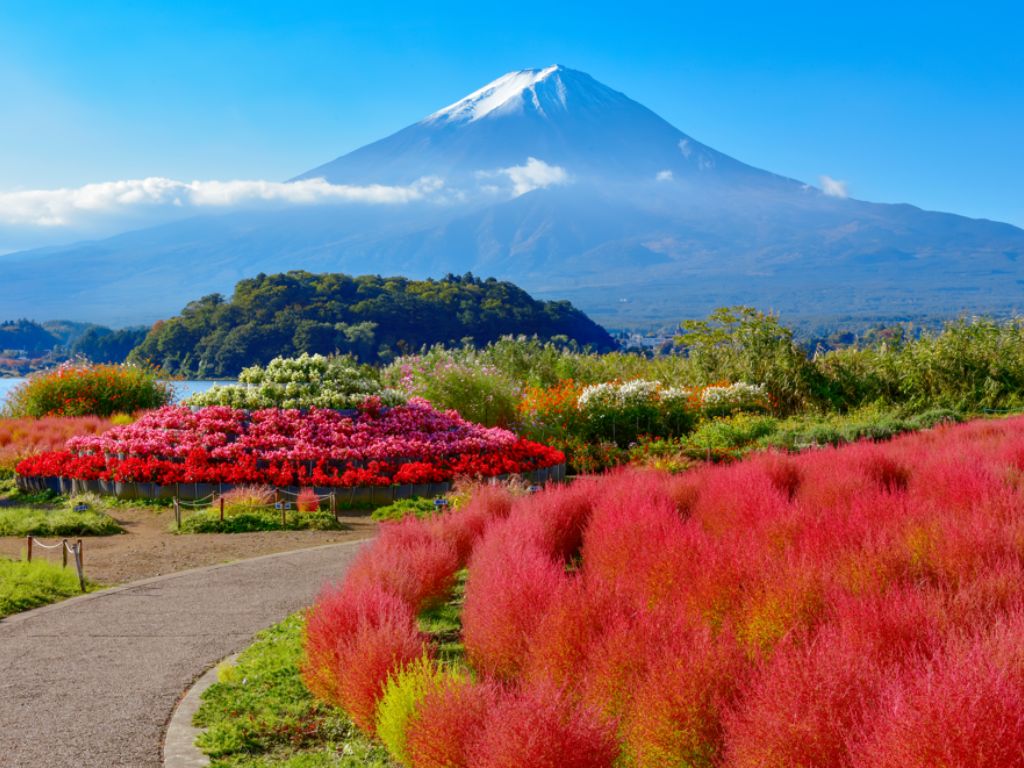 LAKE KAWAGUCHIKO OISHI PARK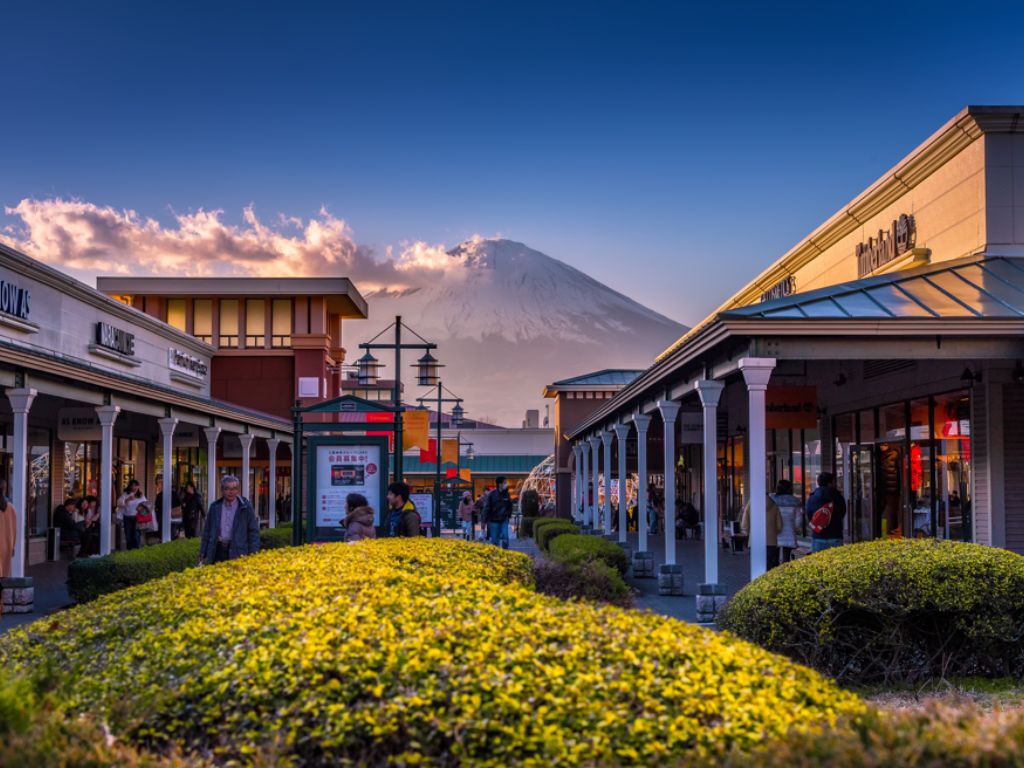 GOTEMBA OUTLET
After breakfast, we will head to Kawaguchiko Oishi Park to enjoy a magnificent view of Mount Fuji across Lake Kawaguchiko. You may get a bonus view of various flowers blooming on the promenade along the lakeside according to the seasons. Thereafter, head over to Japan's most popular outlet mall, Gotemba Premium Outlets for some serious shopping action. With over 200 specialty stores selling anything from fashion to sports, household and luxury goods, feel free to release the shopaholic in you and let those purse strings come loose!
Seasonal Bonus:
※ Late March to early April: Cherry Blossom (Sakura)
※ Middle of April: Tulips, Narcissus, Rape
※ End of May: The pink carpet of the moss phlox spreads vividly (Shibazakura)
※ Late June.to early July: The Herb Festival that a lavender is in full bloom is held.
※ Late June to early October: Niagara Falls of flowers(Begonia)
※ Middle to late October: Kochia (summer cypress) turn red Japan's iconic UNESCO World Heritage Site, Mt Fuji.

Breakfast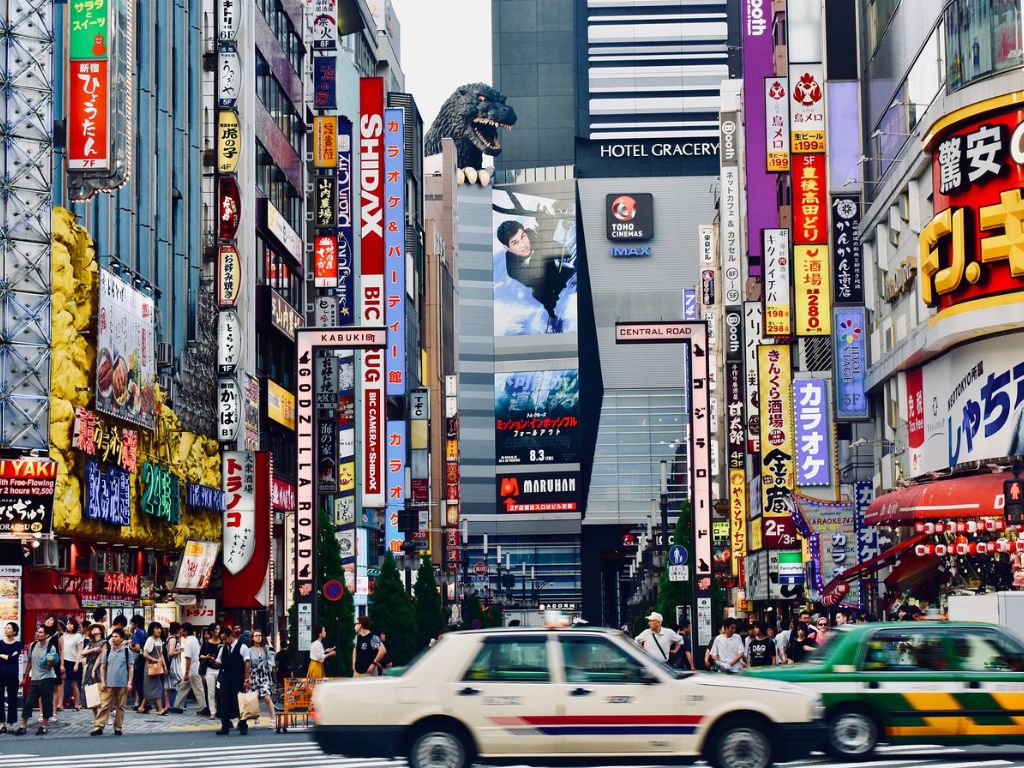 SHINJUKU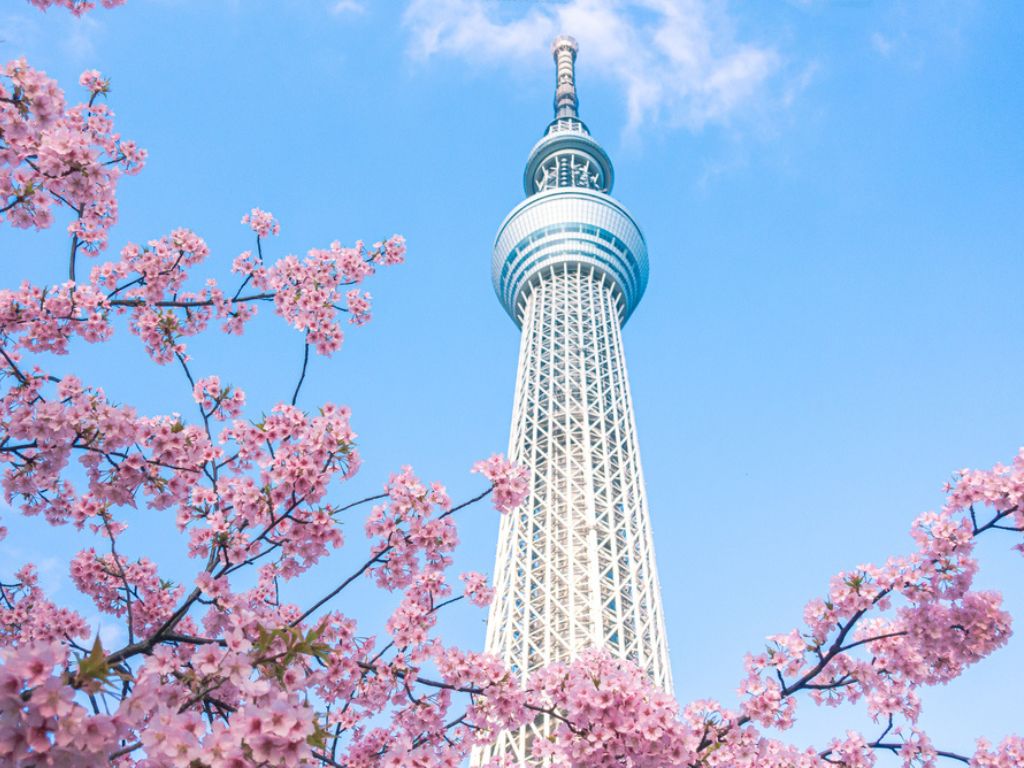 TOKYO SKYTREE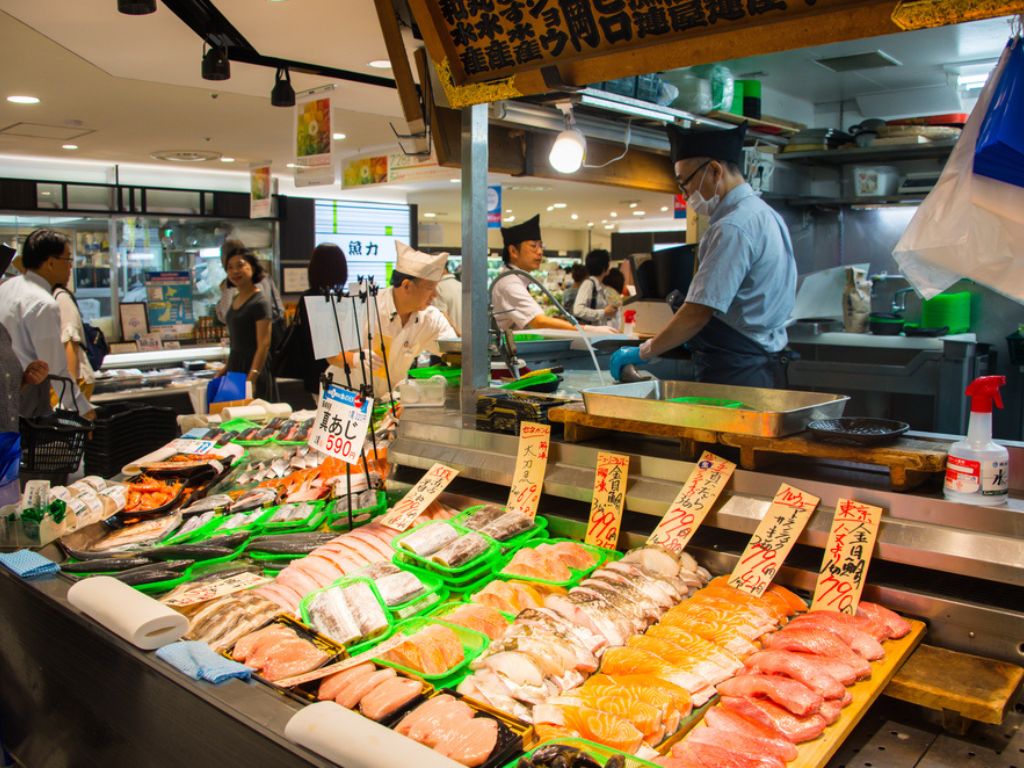 TSUKIJI MARKET
Today, we'll start the day by visiting one of the famous wholesale fish market in Japan, Tsukiji Market. Tsukiji is famous for their markets and their tuna auctions, this aside, it's also known to have many traditional foods available for tourist to try which marks this place as a street food paradise. Thereafter, we'll proceed to visit one on of the tallest tower in Japan, Tokyo SkyTree. The tower stands at an impressive height of 634 meters (2,080 feet), making it the tallest tower in Japan and one of the tallest in the world. Its design draws inspiration from traditional Japanese architecture, with a sleek and modern aesthetic. The tower's exterior features a lattice-like structure that gradually tapers towards the top, creating a striking silhouette against the city skyline. Subsequently, lose yourself in the multitude of major departmental stores and shopping malls, or simply soak up the vibrant energy in this bustling area, Shinjuku Shopping District.

Breakfast / Lunch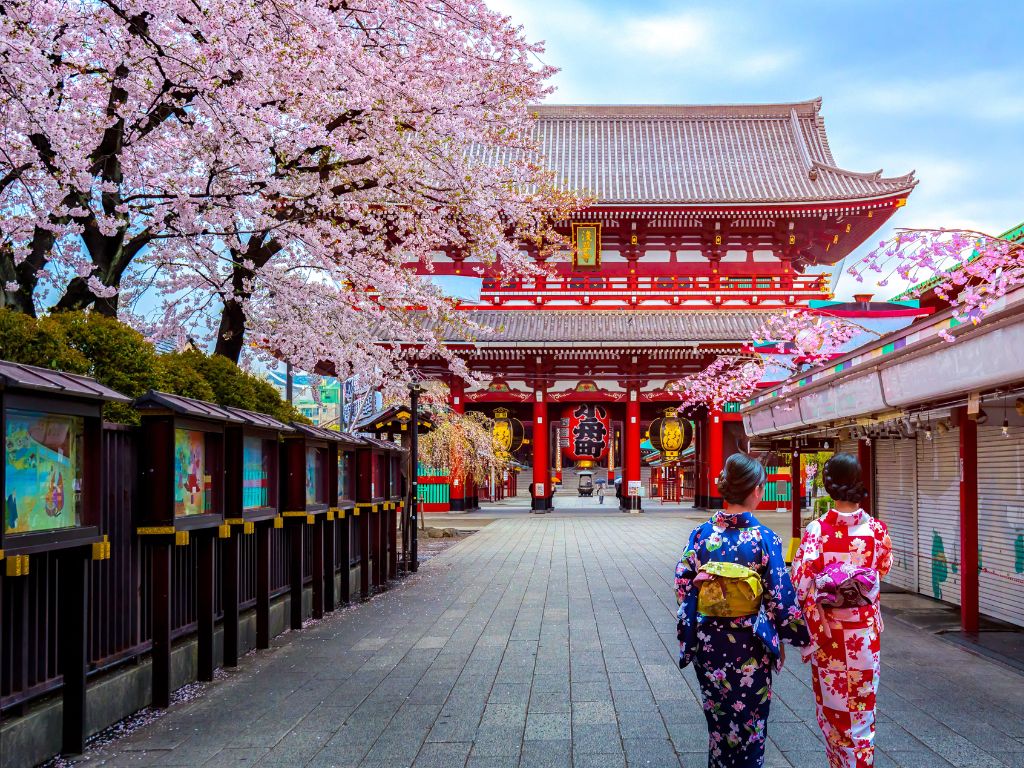 ASAKUSA TEMPLE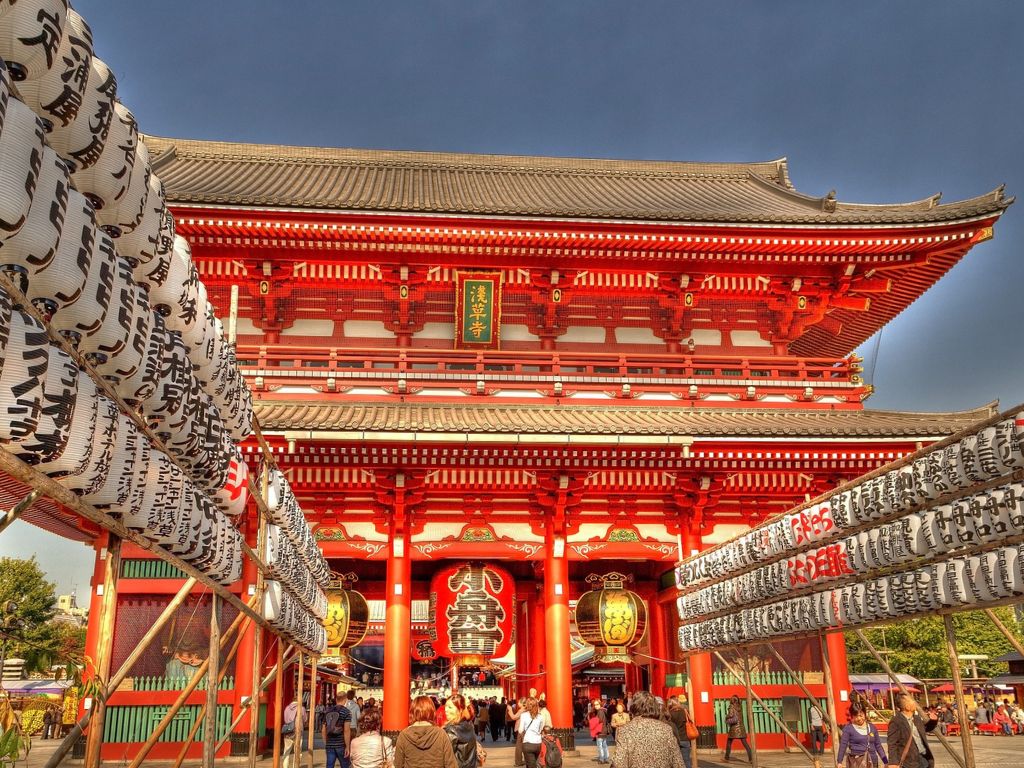 SENSOJI TEMPLE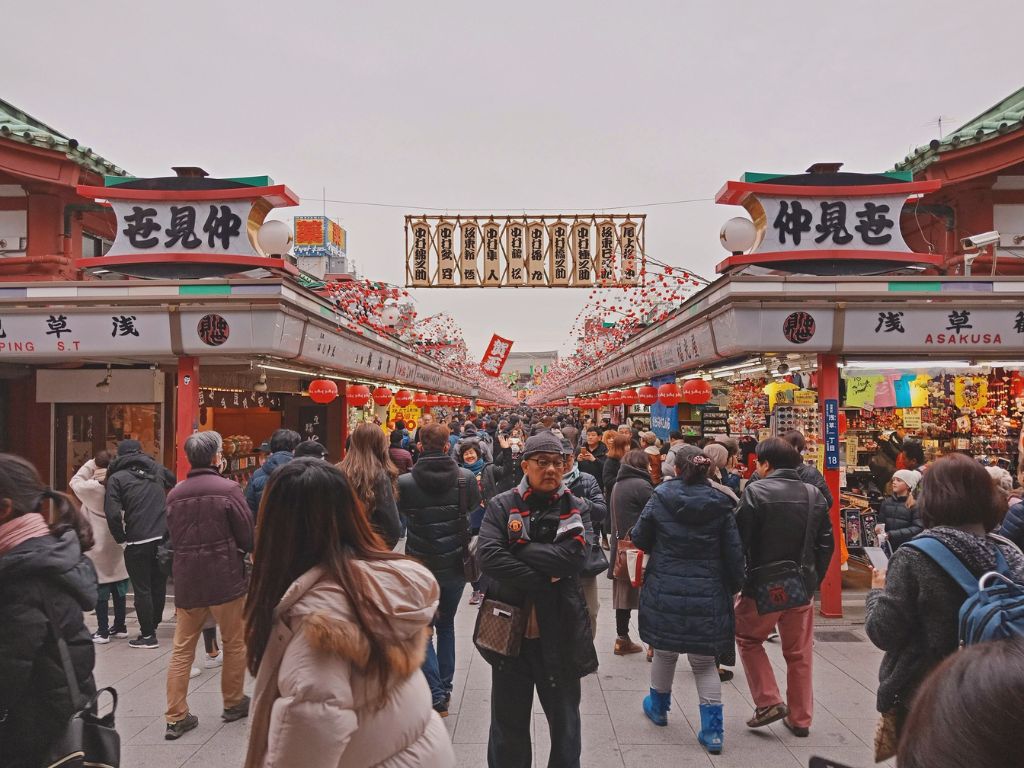 NAKAMISE SHOPPING STREET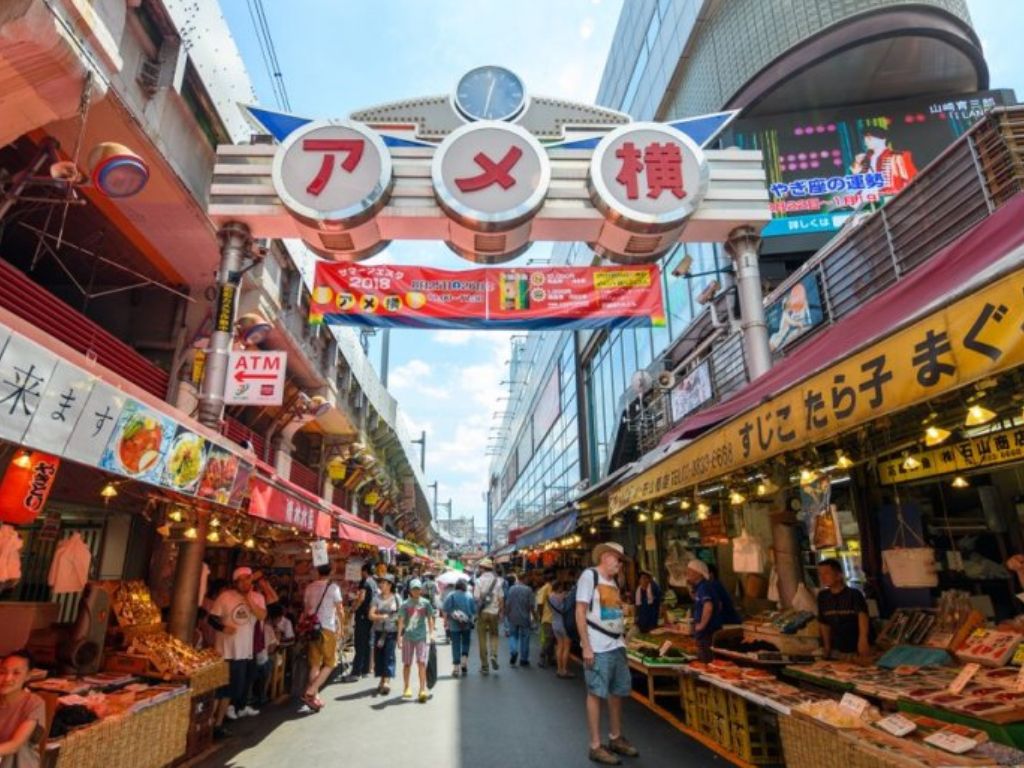 UENO SHOPPING DISTRICT
After breakfast, proceed to visit the venerable Asakusa Kannon Temple, which has more than 1300 years of history. On the way into the temple you'll have a chance to pick up souvenirs at Nakamise shopping street, a walkway leading to the temple that is lined with crafts, souvenirs and other cultural curios. Browse and shop for the prefect keepsake for loved ones back home. Next, enjoy a Japanese Clothing Wearing Experience with us and take tons of candid pictures and memories. Then, we'll proceed to another bustling open-air market located in Ueno Shopping District. It is a popular shopping destination known for its vibrant atmosphere and wide variety of products. The market offers a diverse range of items, including clothing, accessories, fresh produce, seafood, spices, cosmetics, and much more. It is particularly famous for its affordable prices and bargaining opportunities, attracting both locals and tourists alike.

Breakfast / Lunch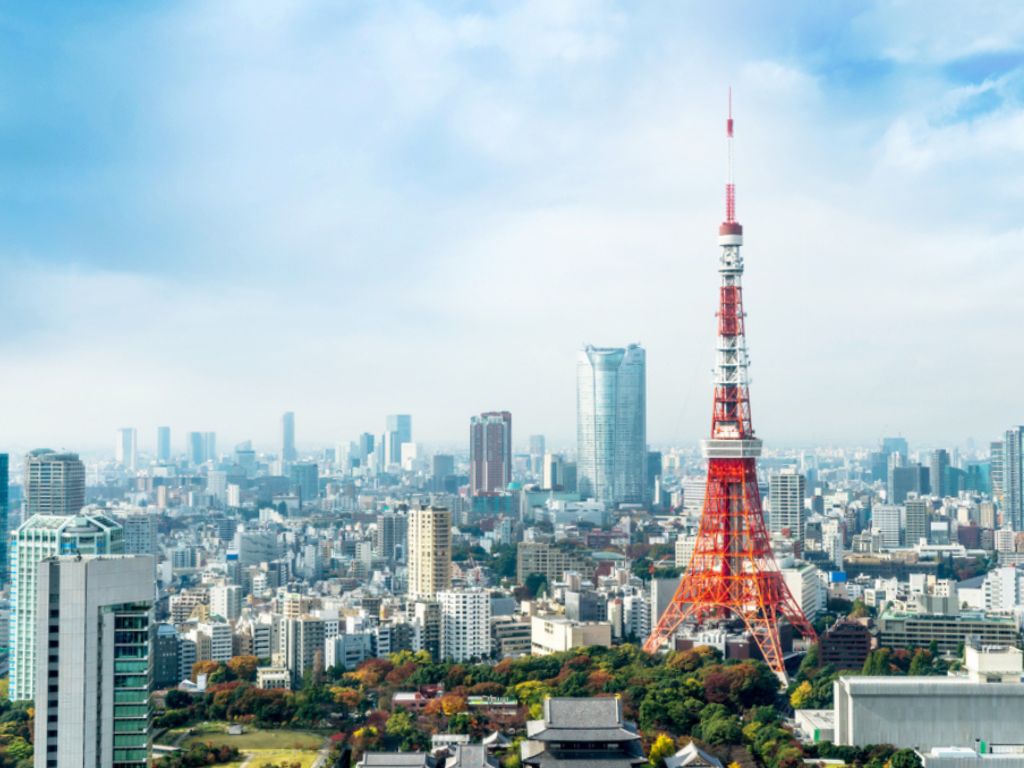 TOKYO CITY
Today, you are free to explore Tokyo, take this opportunity to do some last minute shopping or enjoy some of Tokyo's delicacies and satisfy your cravings. Subsequently we'll head to Haneda International Airport for our flight home.

Breakfast
Arrive to Kuala Lumpur International Airport.

Meals On Board
在吉隆坡国际机场集合,准备前往大阪的航班。抵达后入住大阪酒店

飞机餐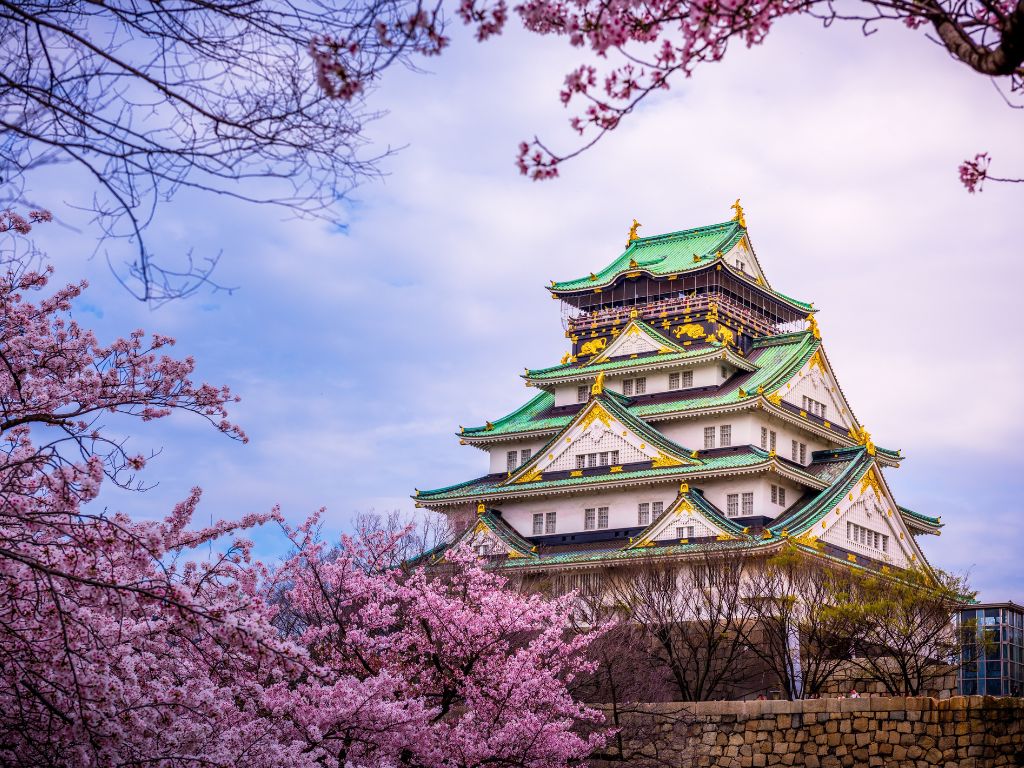 OSAKA CASTLE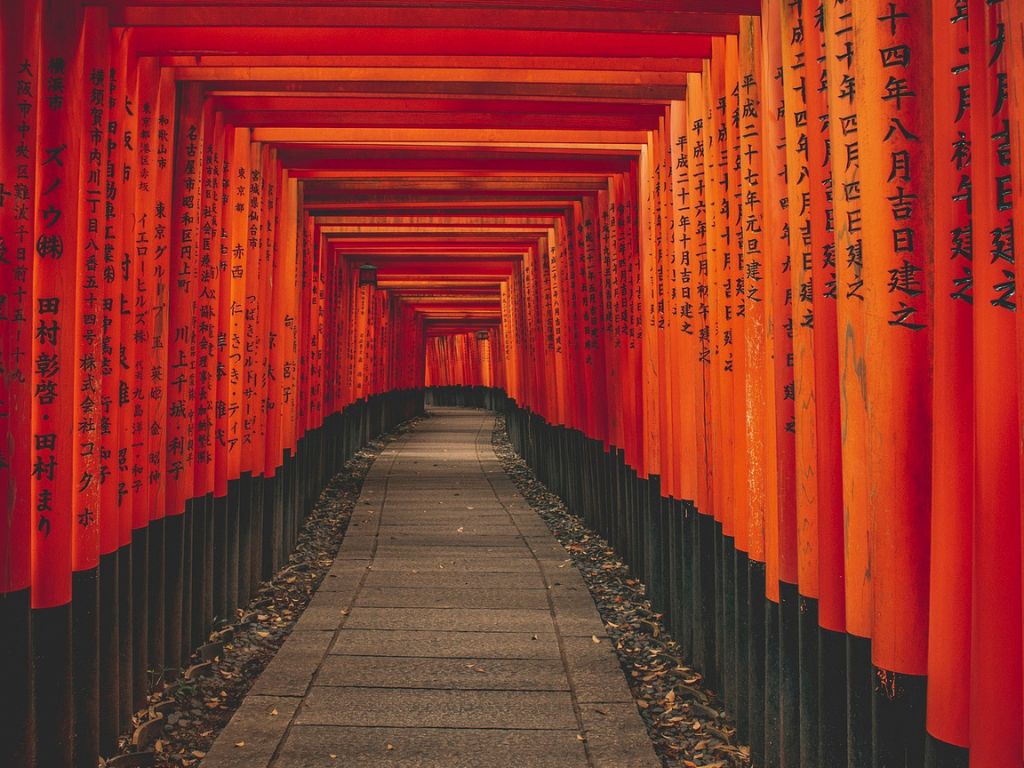 FUSHIMI INARI TAISHA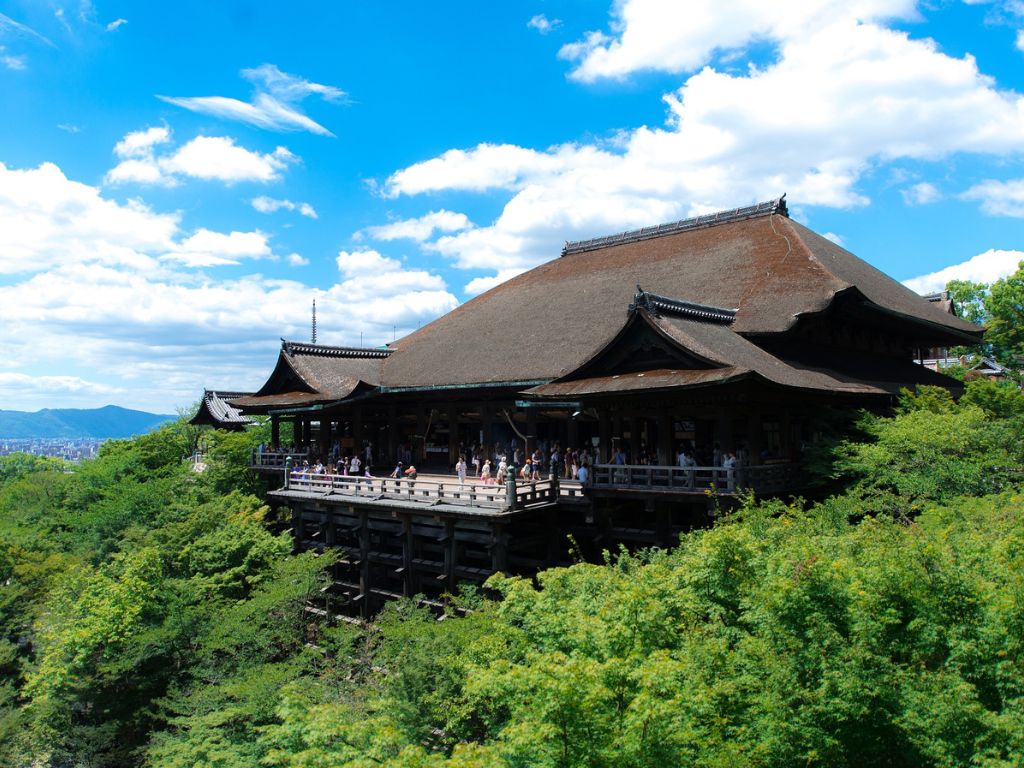 KIYOMIZU-DERA
您对关西地区的参观将从大阪城(照片停留点)开始,这是城市中最著名的景点之一,以雄伟的气势开场。大阪城周围是一片广袤的翠绿公园,这座宏伟的历史遗迹能够鸟瞰整个城市的壮丽全景。接下来,通过伏见稻荷大社进入神道世界,这里有着著名的朱红色鸟居,引领您登上神圣的稻荷山山顶。在结束一天的行程时,您将来到这座城市的文化遗产之一,也是联合国教科文组织世界遗产地,清水寺。这座独特的京都地标拥有一座悬挂在山谷上的木制走廊,您可以俯瞰城市的全景,感受超过一千年的历史。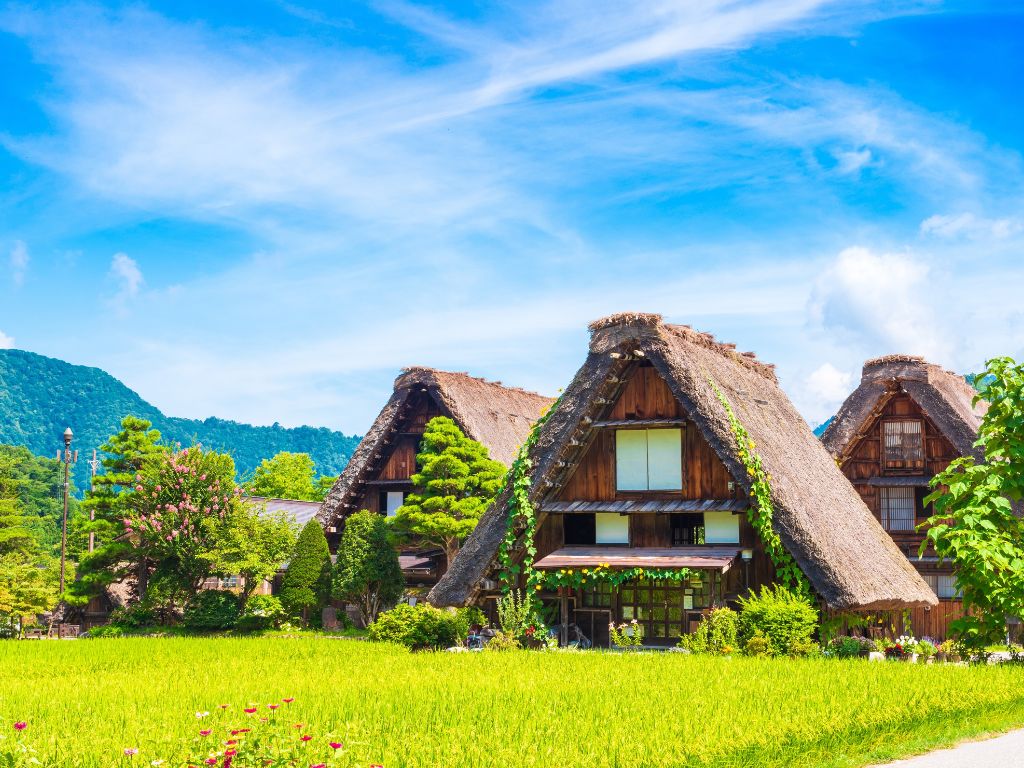 SHIRAKAWA-GO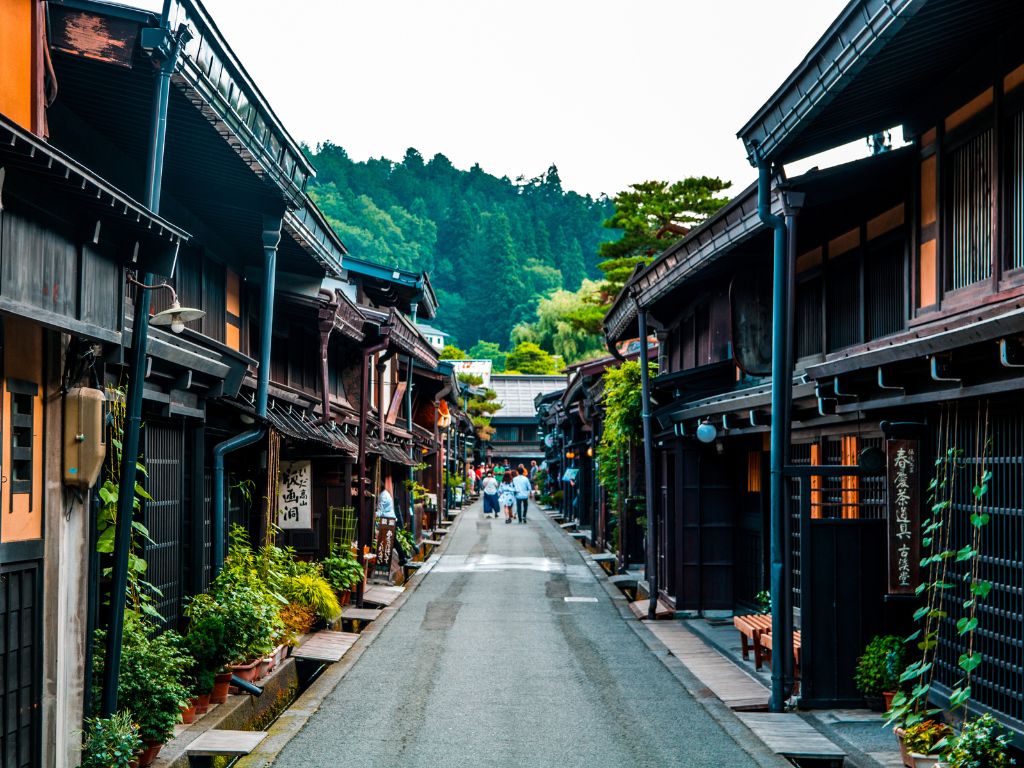 TAKAYAMA OLD TOWN
今天早上,释放内心的文化遗产热爱者,前往白川乡合掌村,这是一个保存完好的联合国教科文组织世界遗产地,特色是具有独特陡峭屋顶的古朴农舍,宛如双手合十祈祷。接下来,探索迷人的高山三町古街,这里的建筑和街道可以追溯到江户时代,当时它是一个繁荣的富商城镇。漫步经过清酒酿造厂和一排排装饰着格子格窗户的商业住宅,沿途还可以购买独特的飞马纪念品和糕点。晚上,在安昙野的温泉度假村里享受温泉。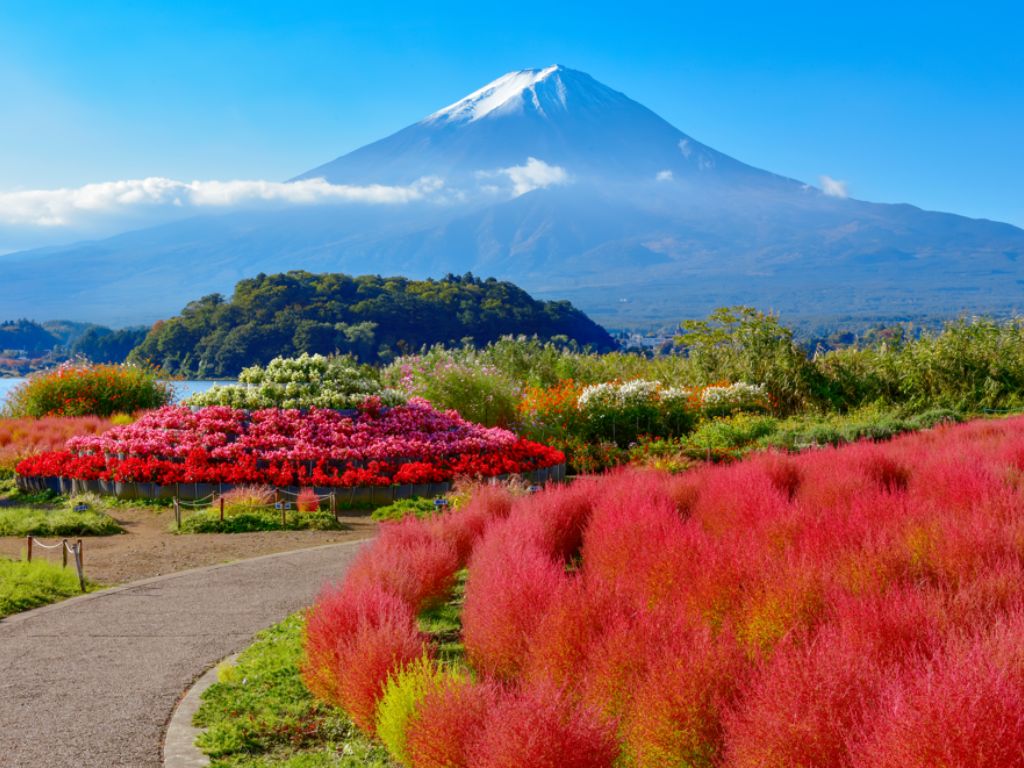 LAKE KAWAGUCHIKO OISHI PARK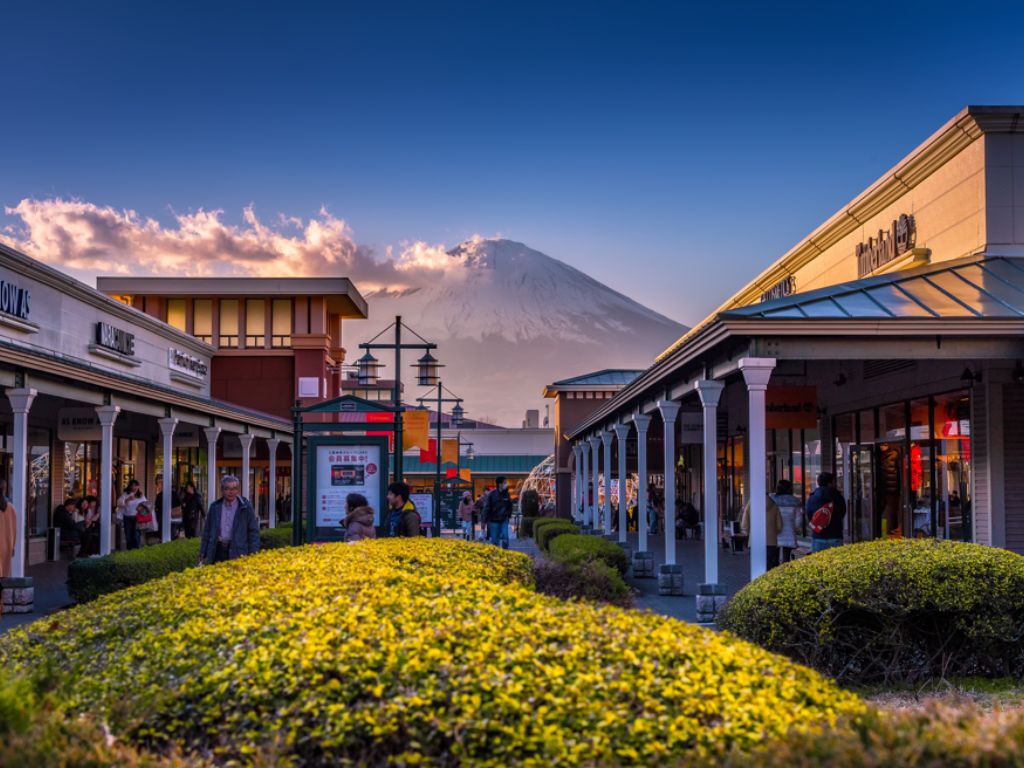 GOTEMBA OUTLET
早餐后,我们将前往河口湖大石公园,欣赏河口湖对面富士山的壮丽景色。根据季节,您还可以在湖边的步行道上看到各种绽放的花朵,这可能是一个额外的惊喜。之后,前往日本最受欢迎的奥特莱斯购物中心御殿场名牌奥特莱斯,进行一场严肃的购物活动。这里有200多家专卖店,销售从时尚服饰到运动用品、家居用品和奢侈品等各种商品。请随心所欲地释放内心的购物狂,让钱包的紧绷感解脱吧!
季节性奖励:
※ 3月下旬至4月初:樱花
※ 4月中旬:郁金香、水仙花、油菜花
※ 5月底:粉红色地毯般绽放的苔藓花海(芝樱草)
※ 6月末至7月初:举办盛开的薰衣草花节
※ 6月末至10月初:花瀑布(秋海棠)
※ 10月中旬至10月底:红叶柏木,日本标志性的联合国教科文组织世界遗产地富士山。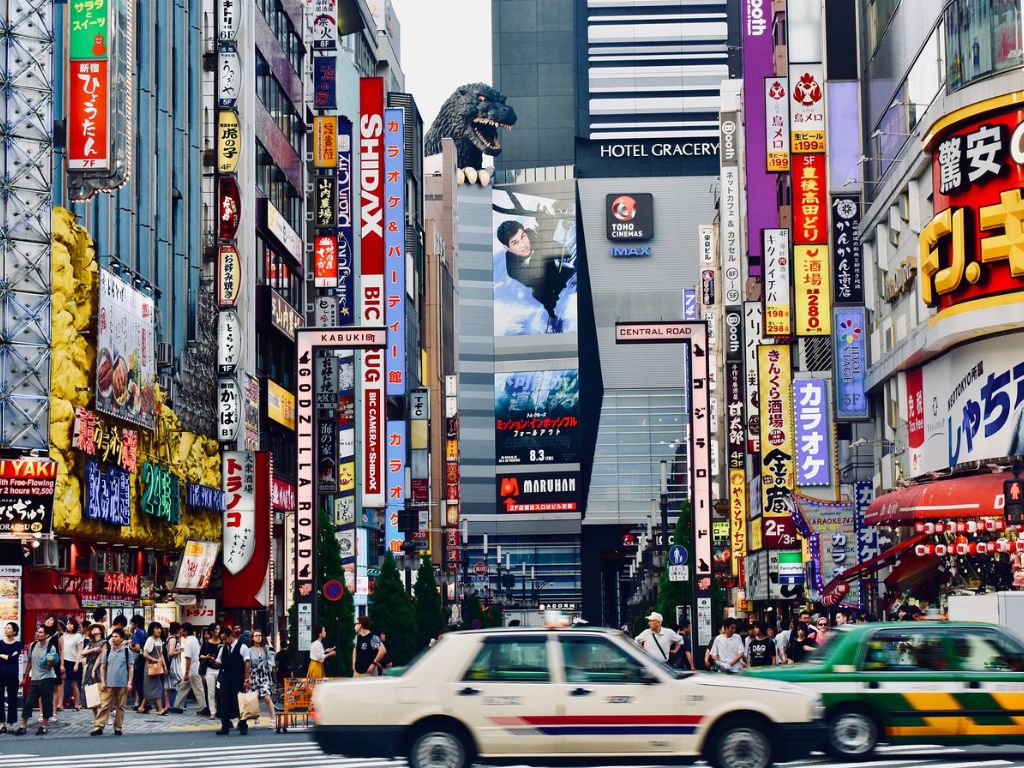 SHINJUKU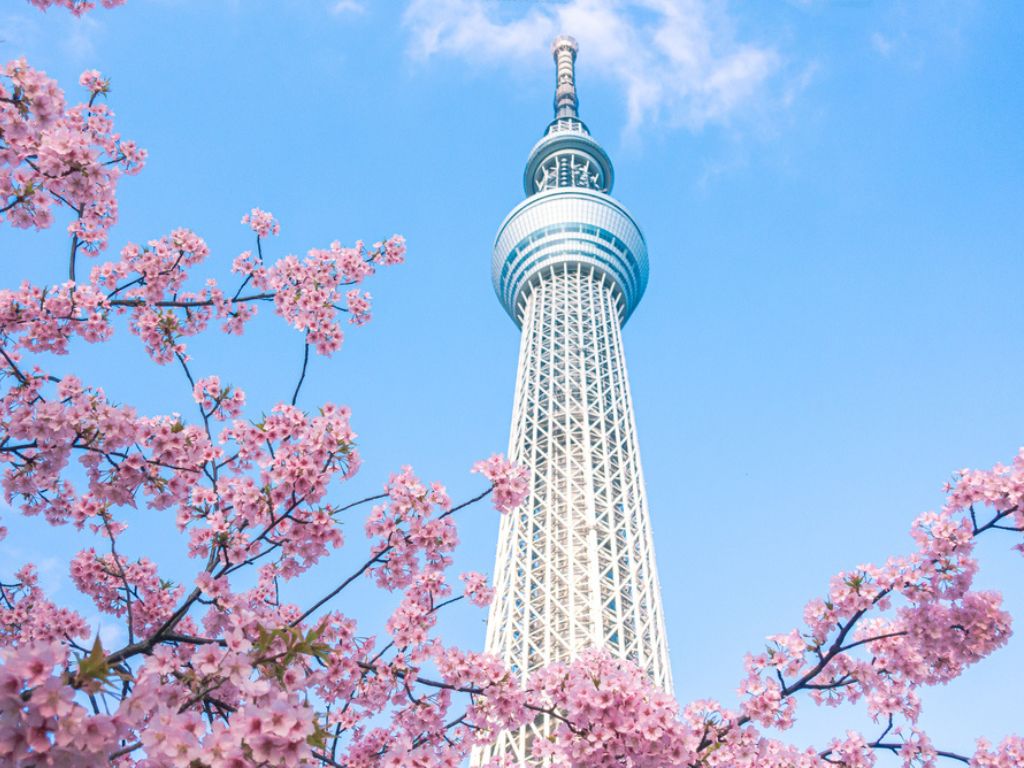 TOKYO SKYTREE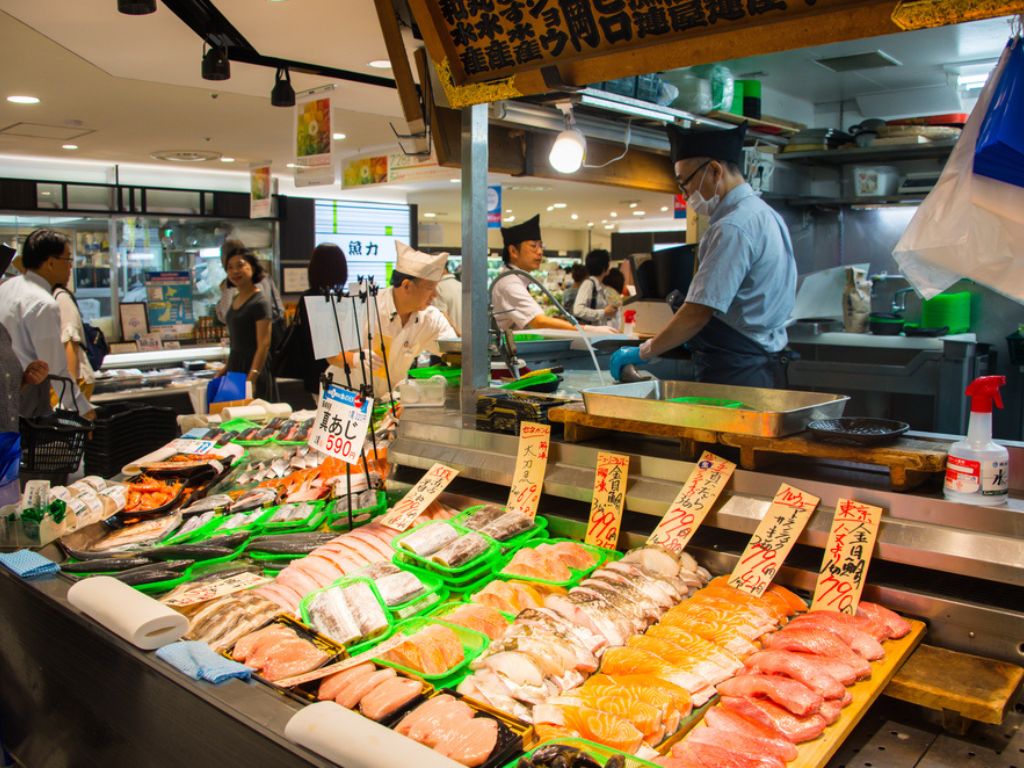 TSUKIJI MARKET
今天,我们将开始一天的行程,参观日本著名的批发鱼市场之一筑地市场。筑地以其市场和金枪鱼拍卖而闻名,此外,这里还有许多传统美食供游客品尝,被誉为街头美食天堂。之后,我们将前往日本最高的塔之一东京晴空塔。这座塔高634米(2080英尺),是日本最高的塔楼之一,也是世界上最高的建筑之一。它的设计灵感来自传统的日本建筑,拥有光滑而现代的美学。塔楼的外观采用了类似格子的结构,向顶部逐渐收窄,与城市天际线形成醒目的轮廓。随后,您可以在众多大型百货商店和购物中心中尽情购物,或者只是沉浸在这个繁华地区的充满活力的氛围中品味新宿购物区的热闹与魅力。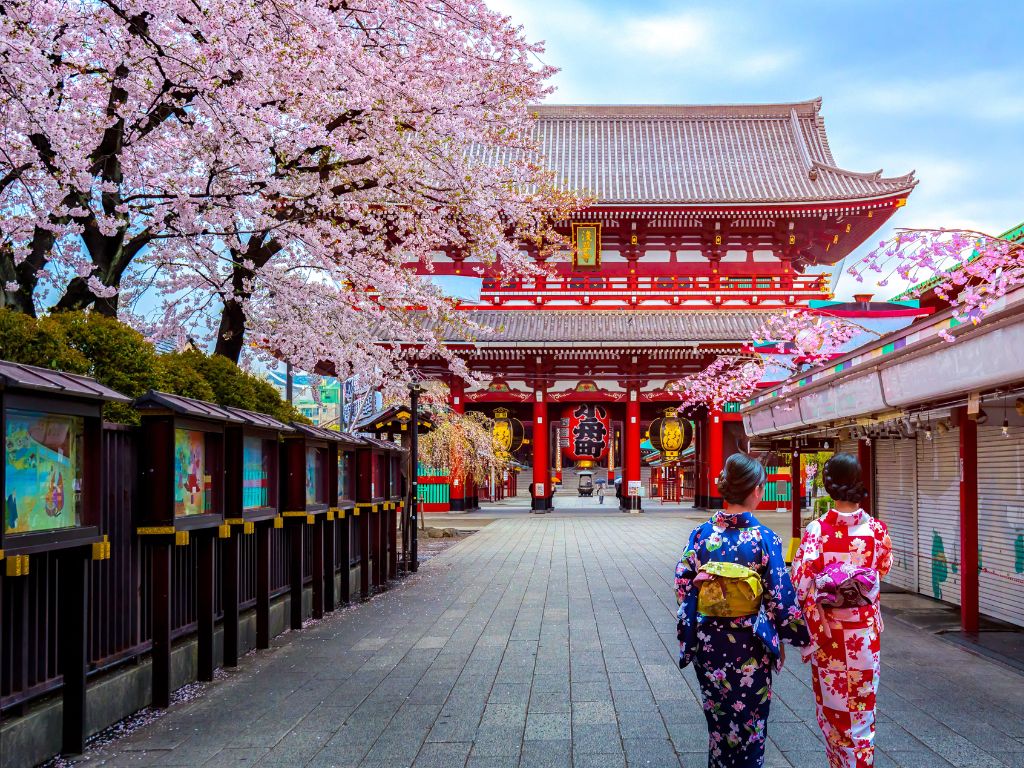 ASAKUSA TEMPLE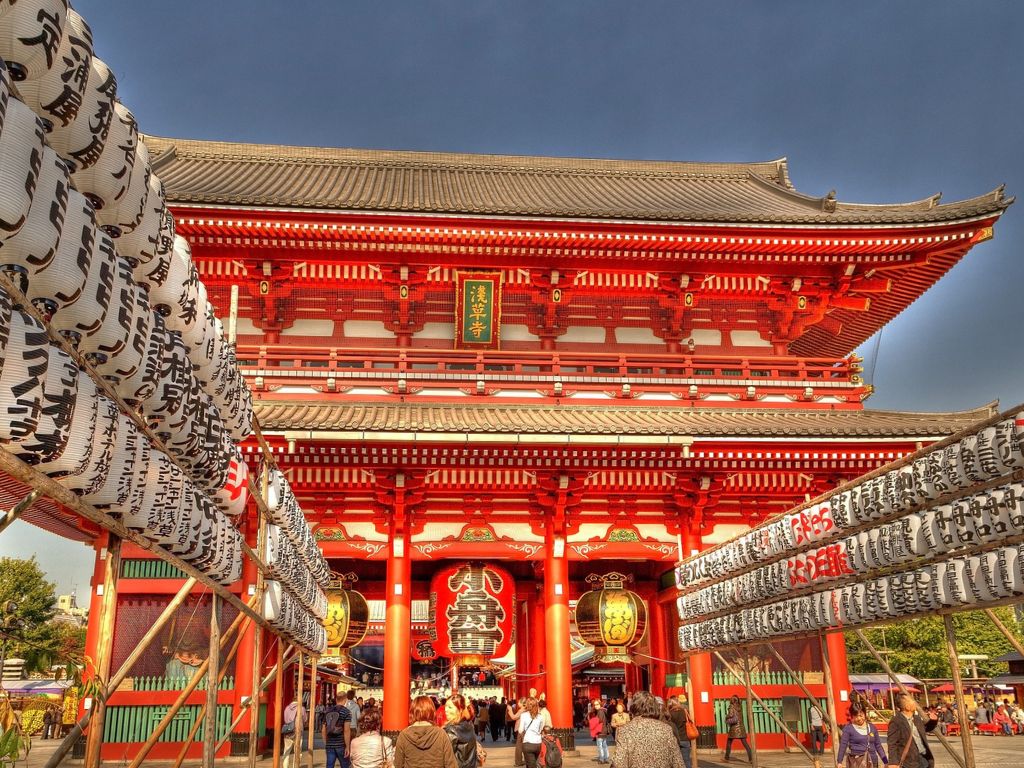 SENSOJI TEMPLE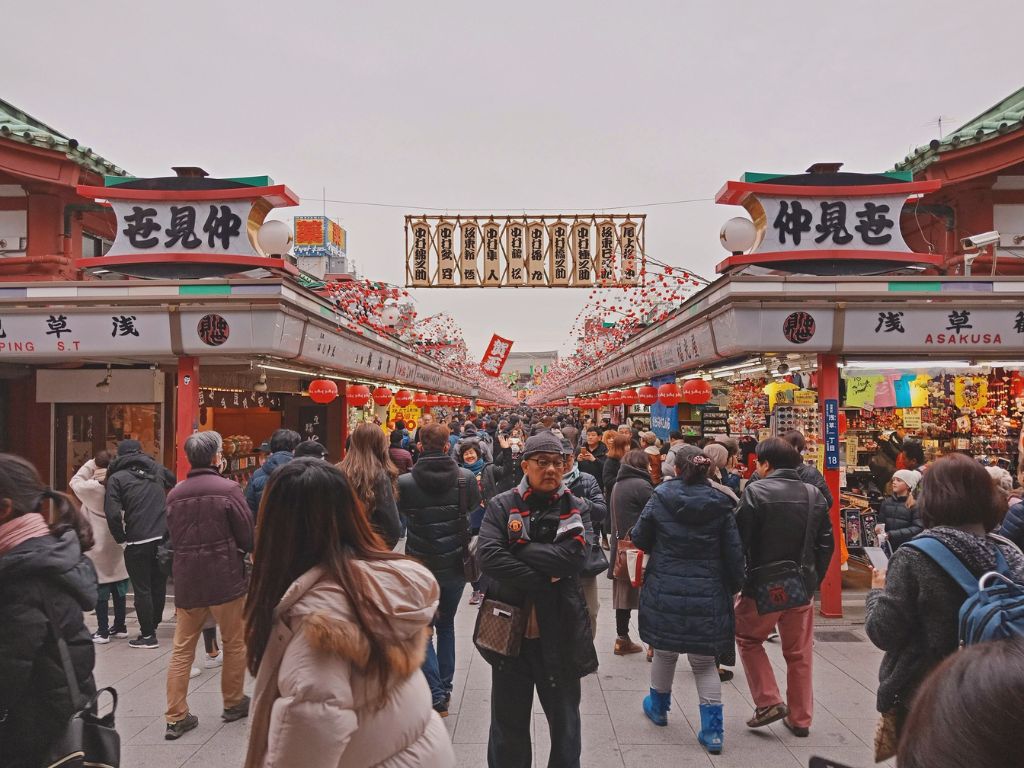 NAKAMISE SHOPPING STREET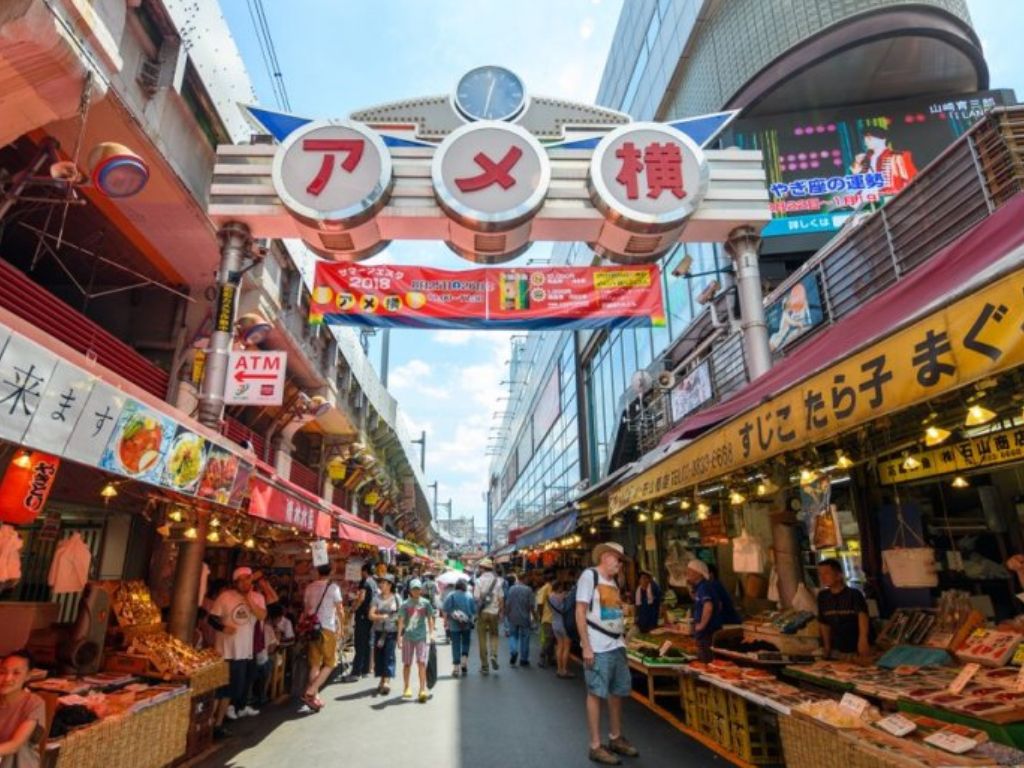 UENO SHOPPING DISTRICT
早餐后,前往参观古老的浅草观音寺,这座寺庙有着1300多年的历史。在进入寺庙的路上,您将体验穿着和服在仲见世购物街上购买纪念品,这是通向寺庙的一条步行道,两旁摆满了手工艺品、纪念品和其他文化小品。浏览并购买完美的纪念品,送给远方的亲人。接下来,与我们一起享受日式服装体验,拍摄大量真实的照片和回忆。然后,我们将前往另一个位于上野购物区的热闹露天市场。这是一个受欢迎的购物目的地,以其充满活力的氛围和各种各样的商品而闻名。市场提供多样化的物品,包括服装、配饰、新鲜农产品、海鲜、香料、化妆品等等。它尤其以价格实惠和讨价还价的机会而闻名,吸引了当地人和游客的光顾。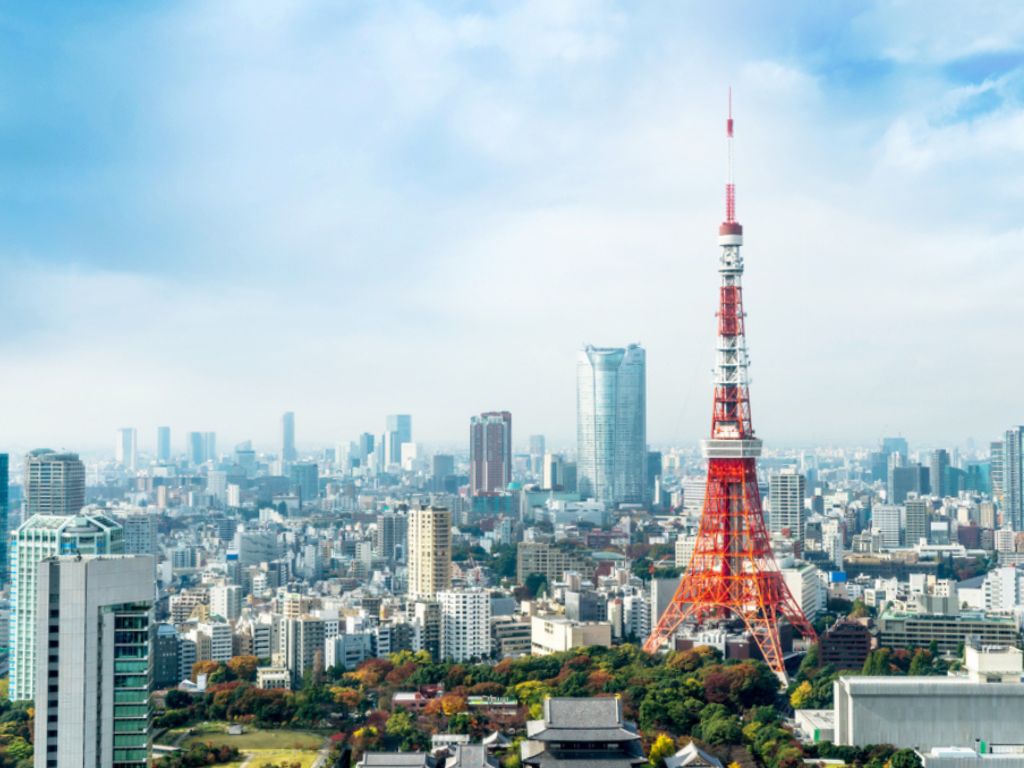 TOKYO CITY
今天,您可以自由探索东京,利用这个机会进行最后的购物,或者品尝一些东京的美食,满足您的口腹之欲。随后,我们将前往羽田国际机场搭乘回程的航班。


飞机餐