Itinerary Download
|

Share with friend
独家体验
探索联合国教科文组织世界遗产地 - 京都金阁寺与富士山。

沉浸在立山黑部阿尔卑斯线路的盛大之旅中。

参观日本最具标志性的景点 - 涩谷十字路口+忠犬八公雕像,彦根城,浅草观音寺。

惊叹于日本独特的美景 - 忍野八海。

在La Collina Ōmi-Hachiman糖果店购买并享受美味甜点。

在锦市场品尝新鲜的海鲜和本地特产。
Exclusive Experience

Explore UNESCO World Heritage Sites - Kinkakuji Temple in Kyoto & Mt. Fuji.

Immerse yourself in the Grand tour of the Tateyama Kurobe Alpine Route.

Visit Japan's most iconic attractions - Shibuya Crossing + Hachiko Statue, Hikone Castle, Asakusa Kannon Temple.

Marvel at Japan's unique beauty - Oshino Hakkai.

Buy and indulge in delicious desserts at La Collina Ōmi-Hachiman – Confectionery store

Enjoy fresh seafood and local products in Nishiki Market
人气景点 Attraction
京都 Kyoto
金阁寺 Kinkakuji Temple

锦市场 Nishiki Market
滋贺县 Shiga
日本La Collina 近江八幡 La Collina Omi-Hachiman Confectionery Store
彦根 Hikone
东寻坊 Tojinbo
富士 Mt Fuji
富士山五合目 Mt Fuji 5th Station

忍野八海 Oshino Hakkai
东京 Tokyo
涩谷 Shibuya

浅草观音寺 Asakusa Temple

仲见世购物街 Nakamise Shopping District

上野购物区 Ueno Shopping District
IMPORTANT NOTES
备注:
顾客尤其需注意以下事项:在公司无法控制的情况下,行程可能更改。
指定城市的住宿需视客房供应情况而定。行程顺序可能更改。不同团体可能合并成一团。
Revisions, if any, in itinerary are subject to the Company's Terms and Conditions.
In particular, the Customer is requested to note the following:
Itinerary may be subject to change due to circumstances beyond the Company's control.
Accommodation in designated cities is subject to room availability.
Sequence of itinerary may be subject to change.
Different tour groups may be merged.
Proposed changes, if any, that are not accepted will be subject to the refund provisions set out in the Terms and Conditions.
Assemble at Kuala Lumpur International Airport for your flight to Kansai International Airport. Upon arrival, proceed to hotel.

Meals On Board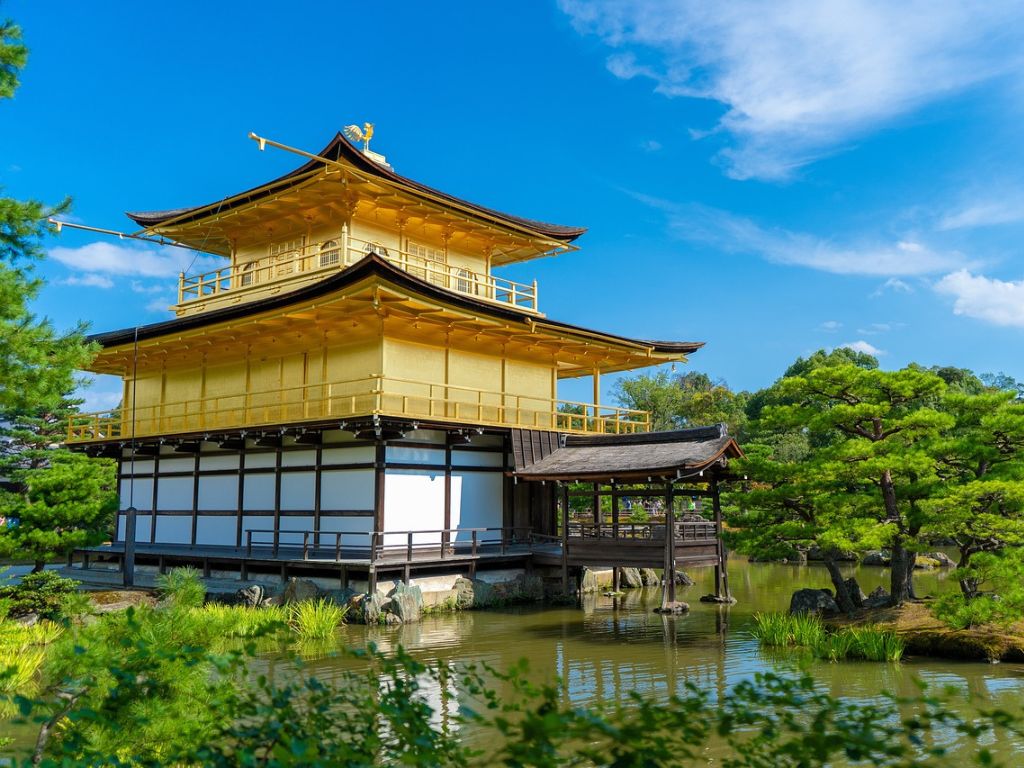 KINKAKUJI TEMPLE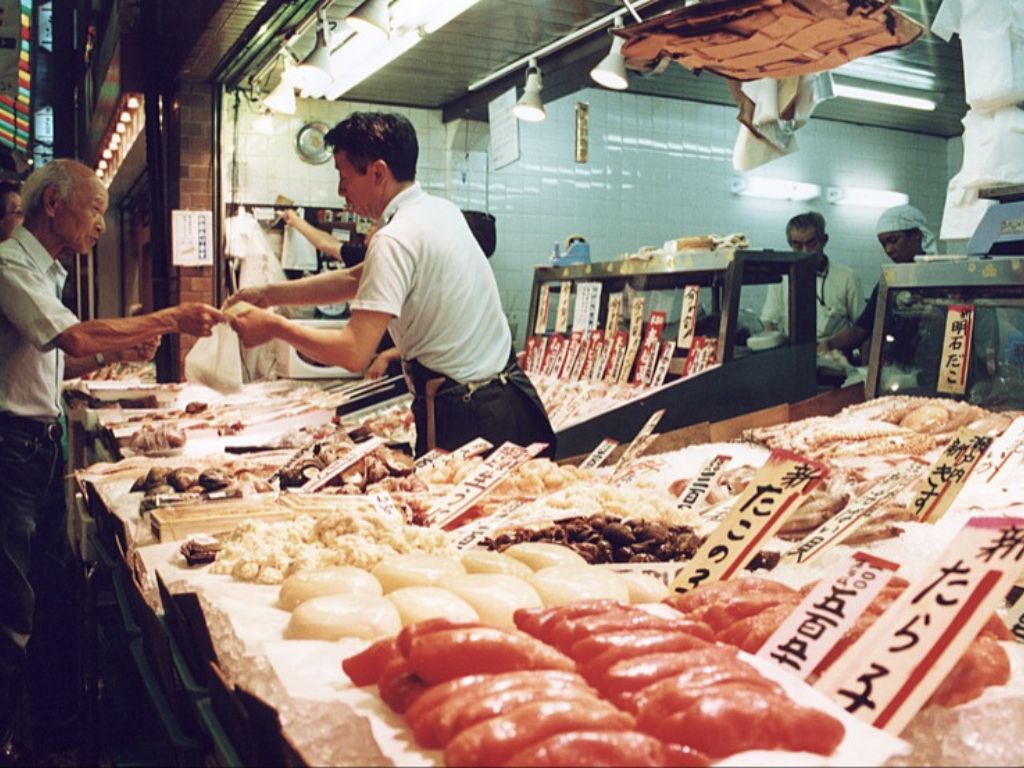 NISHIKI MARKET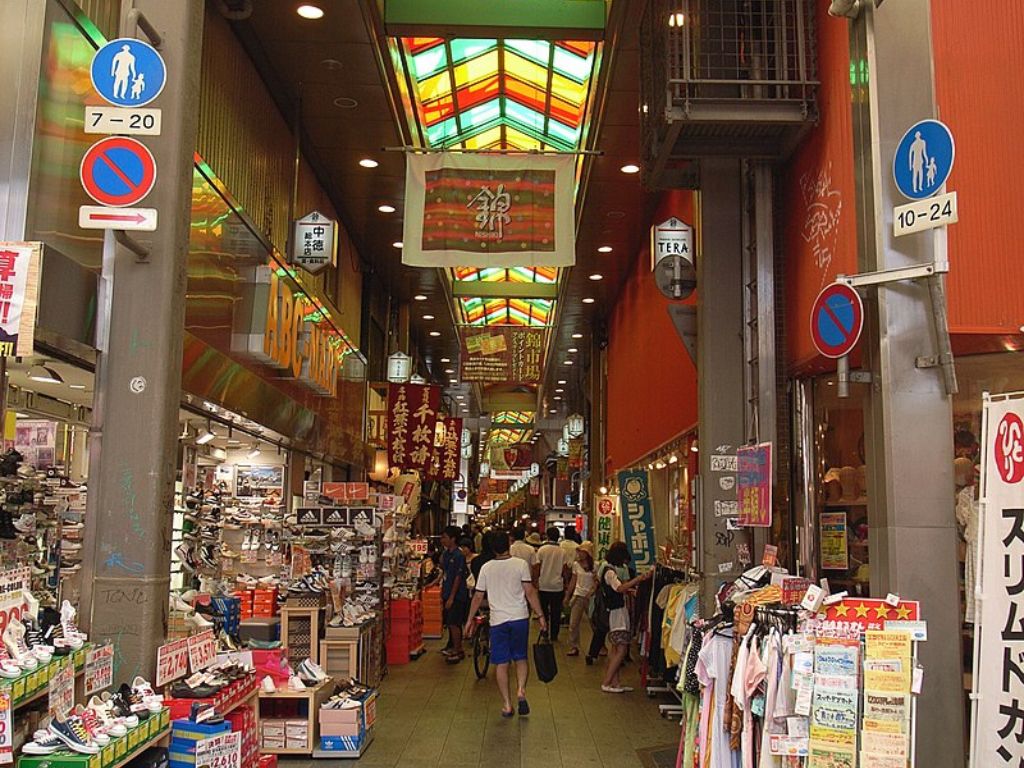 NISHIKI MARKET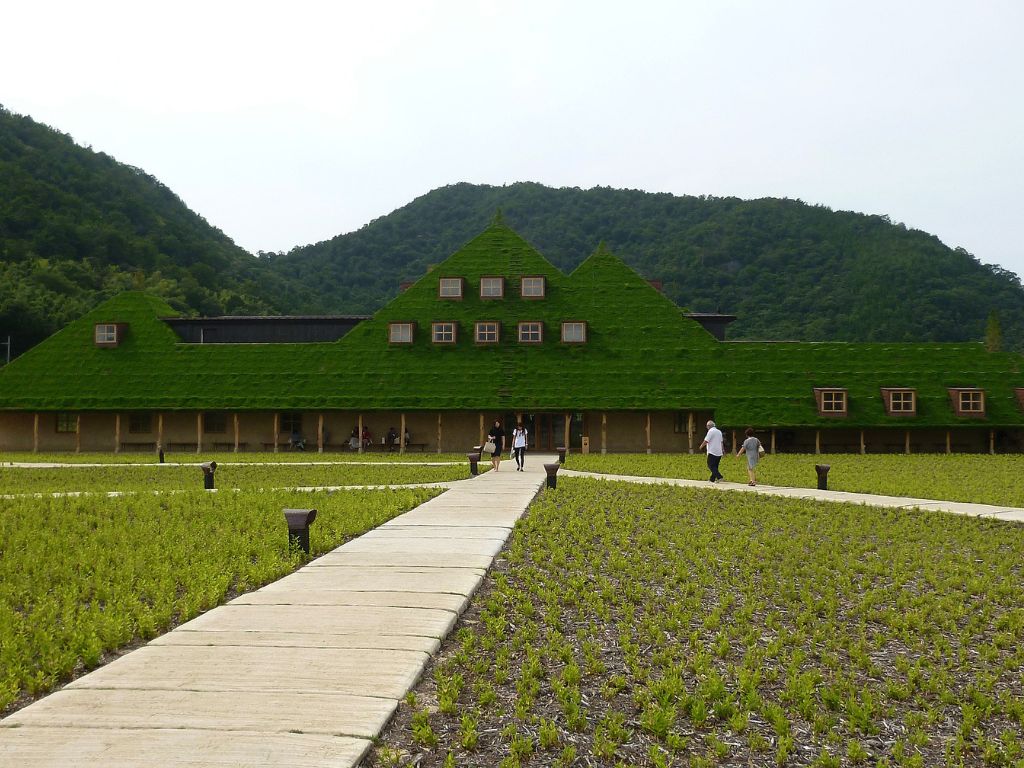 LA COLLINA ŌMI HACHIMAN
Upon arrival, start your day with an early visit to Kinkakuji Temple (Golden Pavilion). Marvel at the stunning golden exterior and serene surroundings. Take your time to explore the temple grounds and capture some beautiful photos. Next head to Nishiki Market a lively and historic market known as "Kyoto's Kitchen." Wander through the narrow alleys filled with stalls selling fresh seafood, local produce, traditional snacks, and unique Kyoto souvenirs. Travel to La Collina Ōmi-Hachiman – Confectionery store, a picturesque Italian-style village in the heart of Japan and buy delicious desserts.

Dinner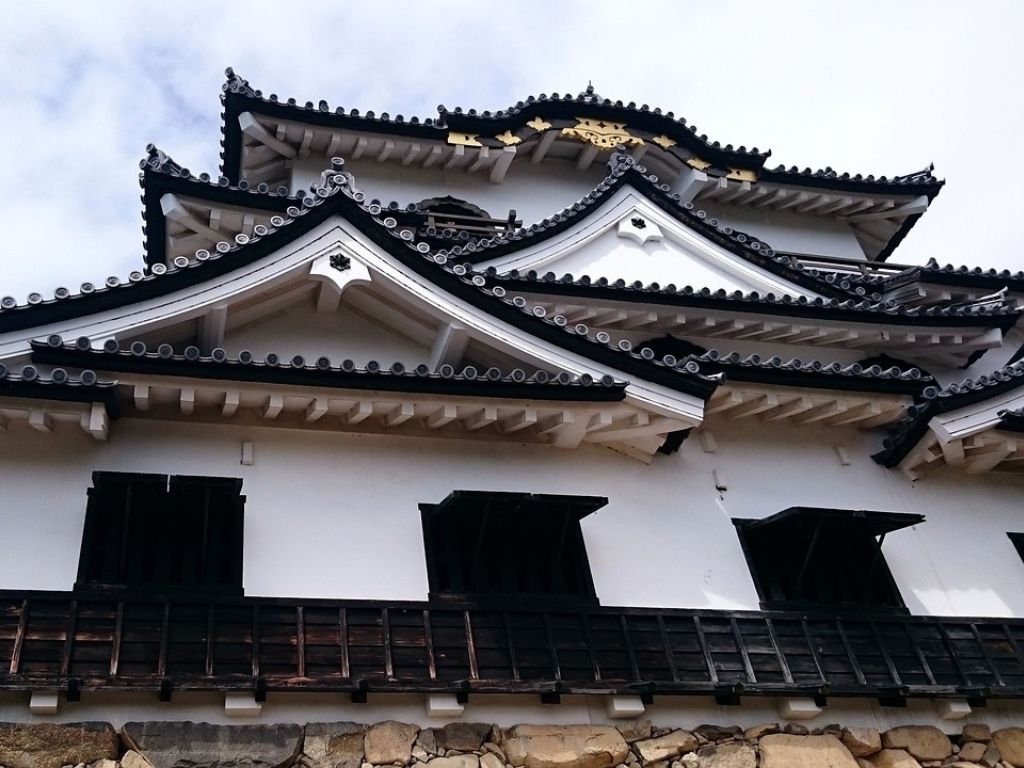 HIKONE CASTLE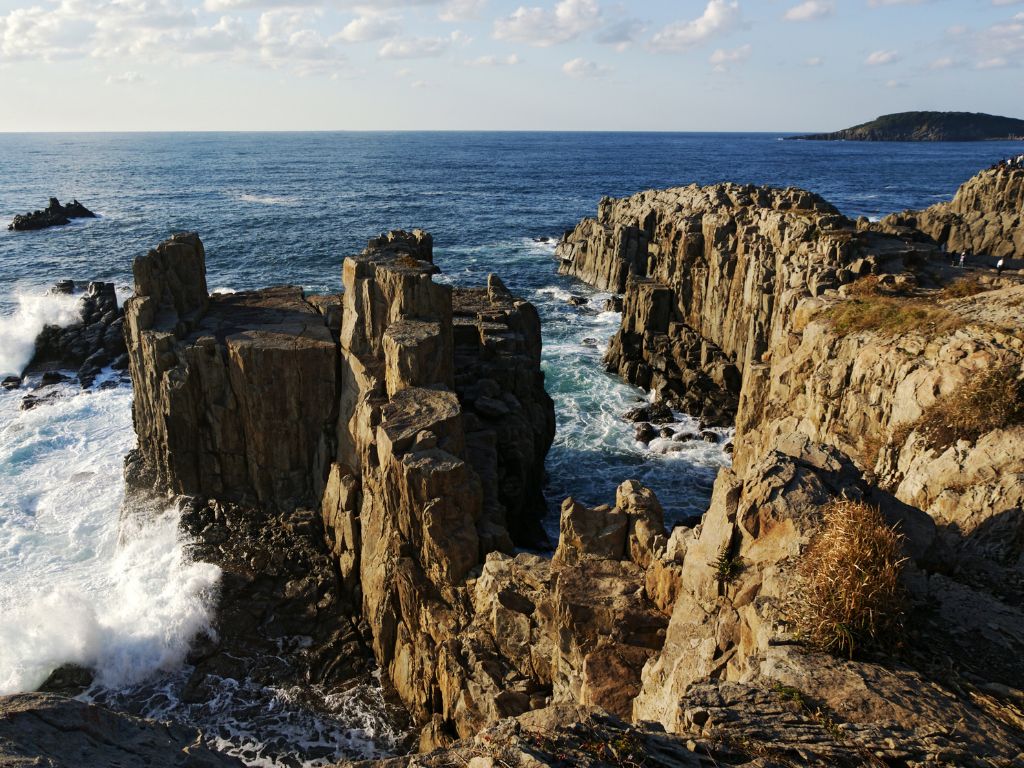 TOJINBO
We'll begin our day with a short ride to Hikone Castle for a photo stop to capture the castle's majestic exterior and the surrounding landscape. Next, travel to Tojinbo, famous for its dramatic cliffs and stunning views of the Sea of Japan. Thereafter, we'll depart to Kanazawa for a night stay.

Breakfast / Lunch / Dinner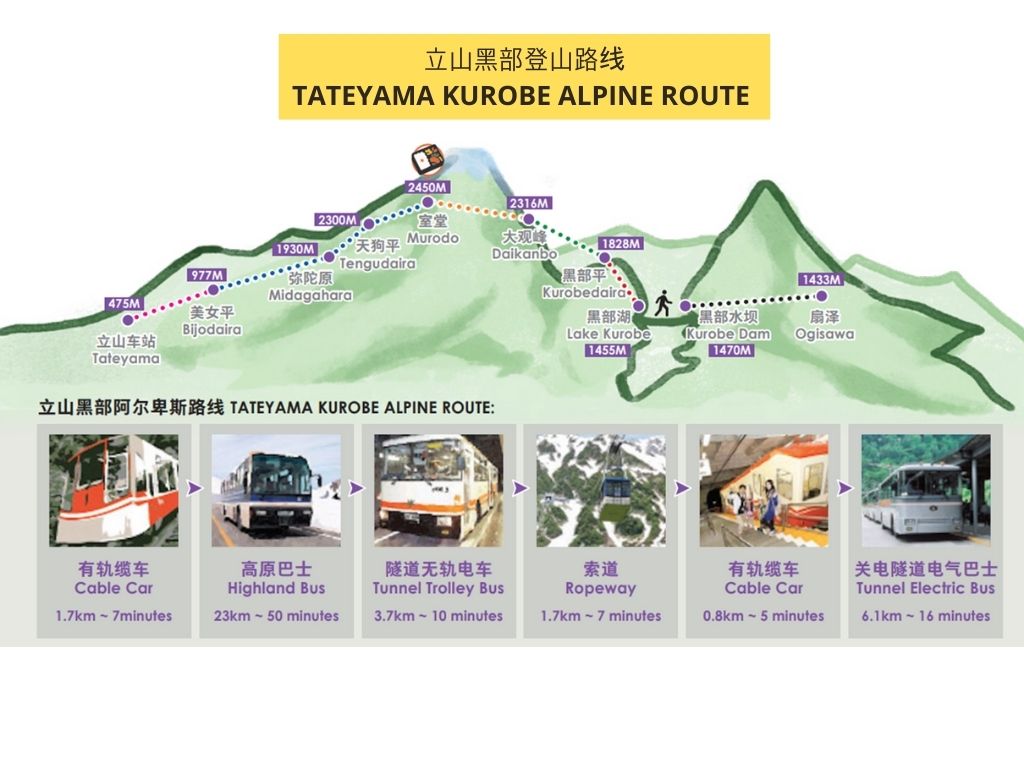 TATEYAMA KUROBE ALPINE ROUTE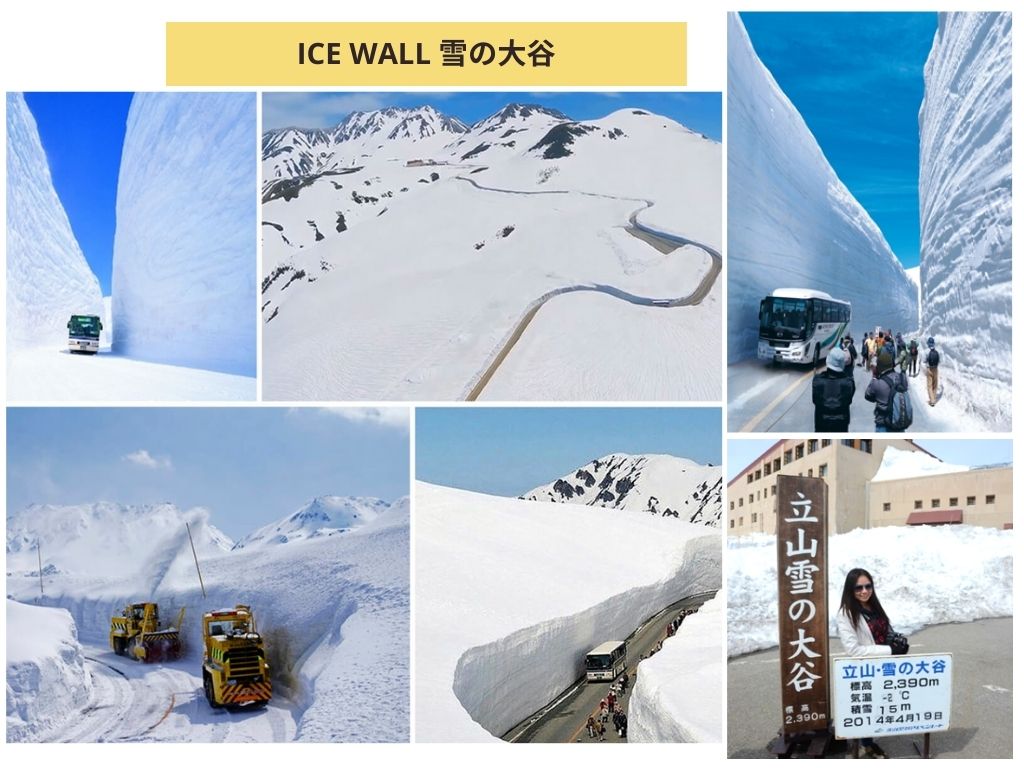 TATEYAMA KUROBE ALPINE ROUTE
Arrive in Toyama and make our way to Tateyama Kurobe Alpine Route for a grand tour. Travel through breathtaking landscapes, including snow walls, mountain scenery and pristine lakes. Enjoy a scenic journey, take photos and experience the unique beauty of the Japanese Alps. Thereafter, depart to Azumino for a night stay.

Breakfast / Lunch / Dinner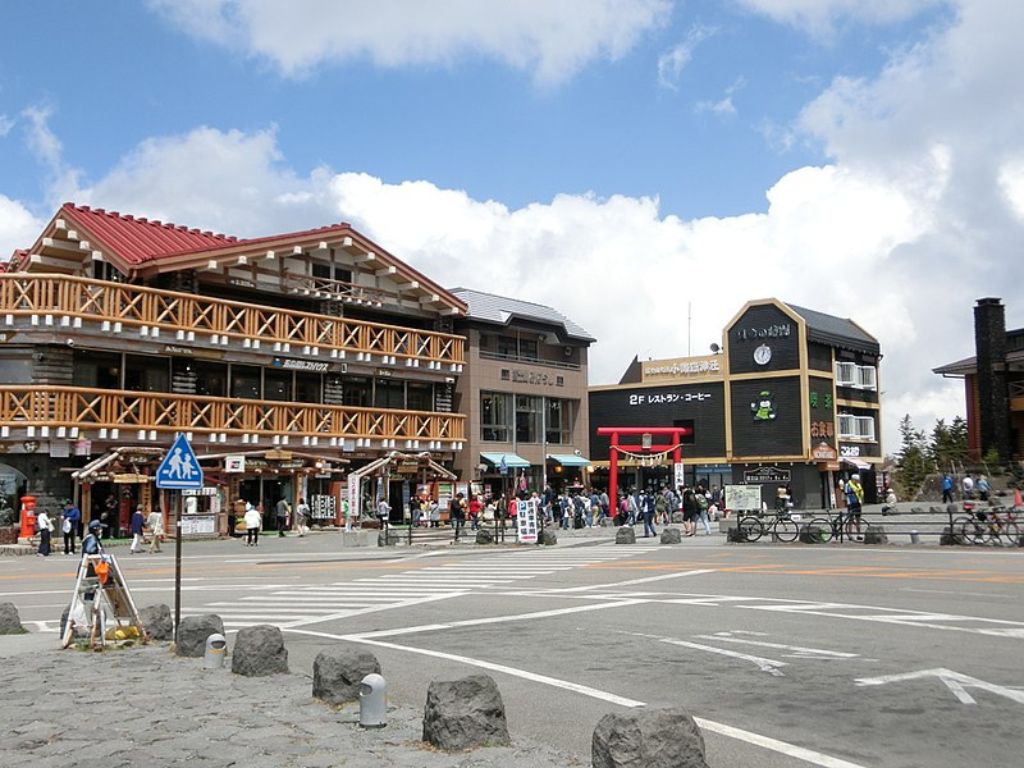 MOUNT FUJI 5TH STATION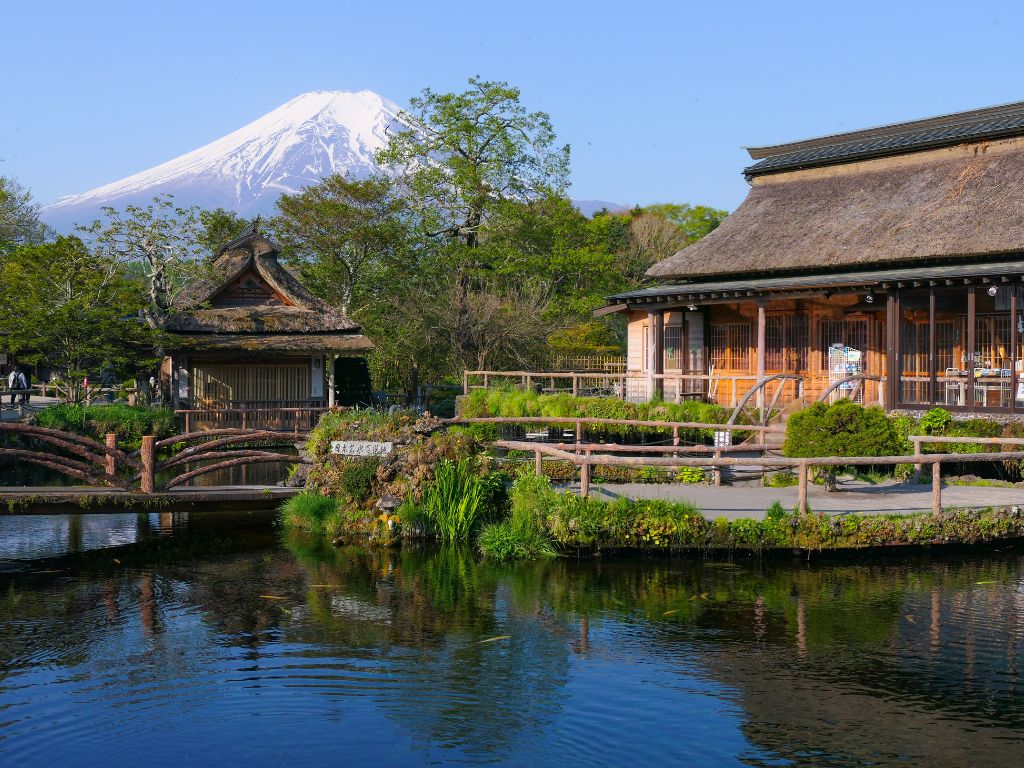 OSHINO HAKAI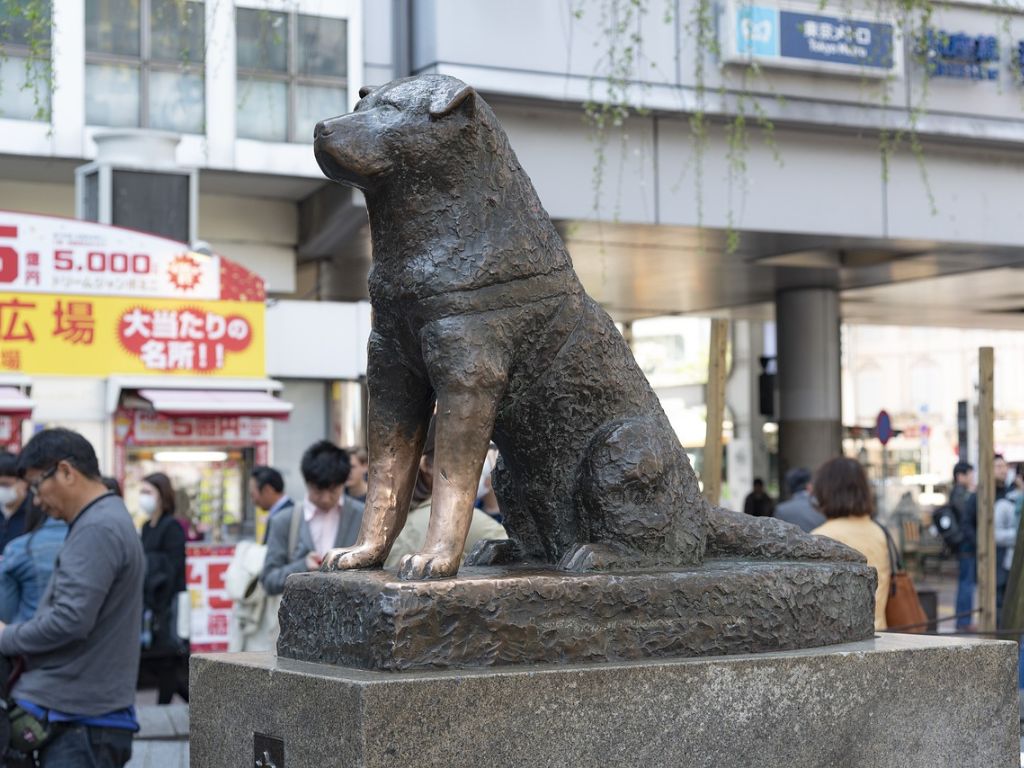 HACHIKO STATUE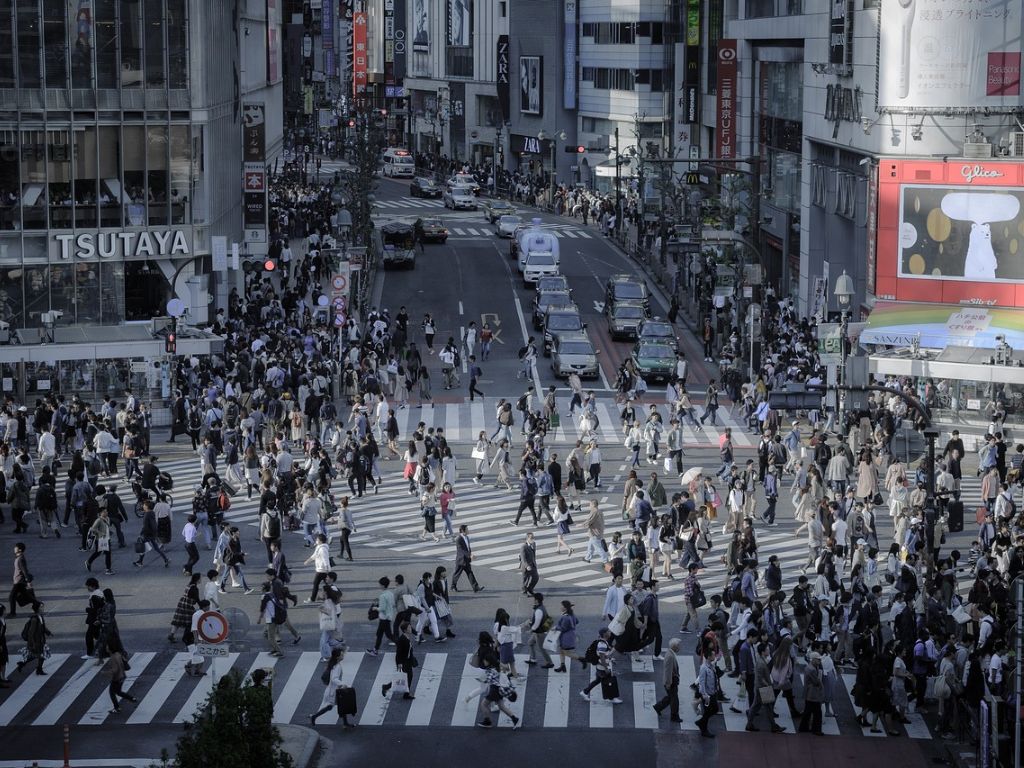 SHIBUYA CROSSING
After breakfast, depart to Mount Fuji 5th Station and enjoy a panoramic view, then travel to Oshino Hakkai, this beautiful village is known for its natural springs and traditional thatched-roof houses. Take a leisurely walk around the area and explore the eight ponds of Oshino Hakkai, which are fed by the melted snow from Mount Fuji. Then, travel to Tokyo and head to Shibuya. Visit the iconic Hachiko Statue and immerse yourself in the bustling atmosphere of Shibuya's pedestrian scramble crossing and vibrant streets.

Breakfast / Lunch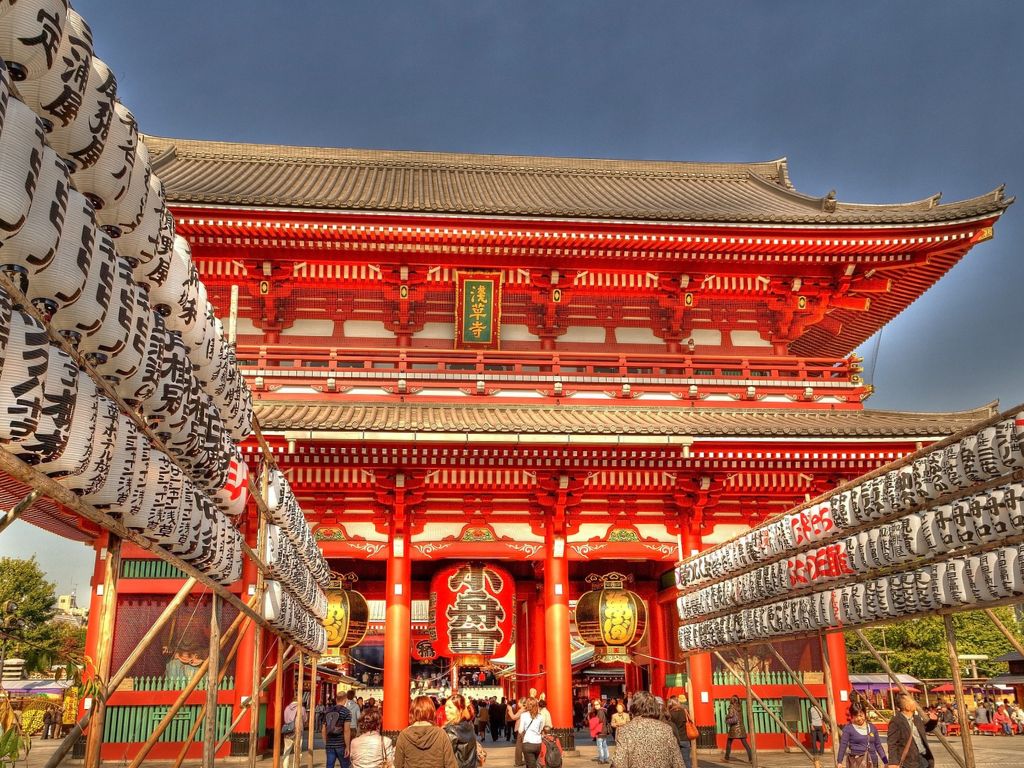 SENSOJI TEMPLE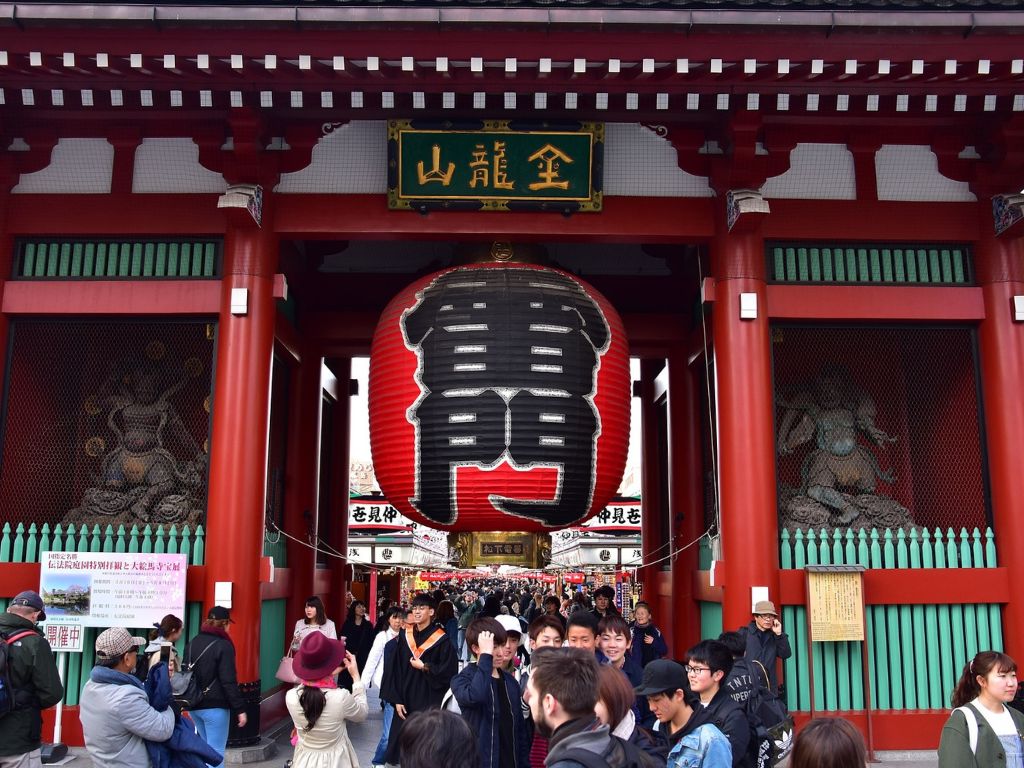 NAKAMISE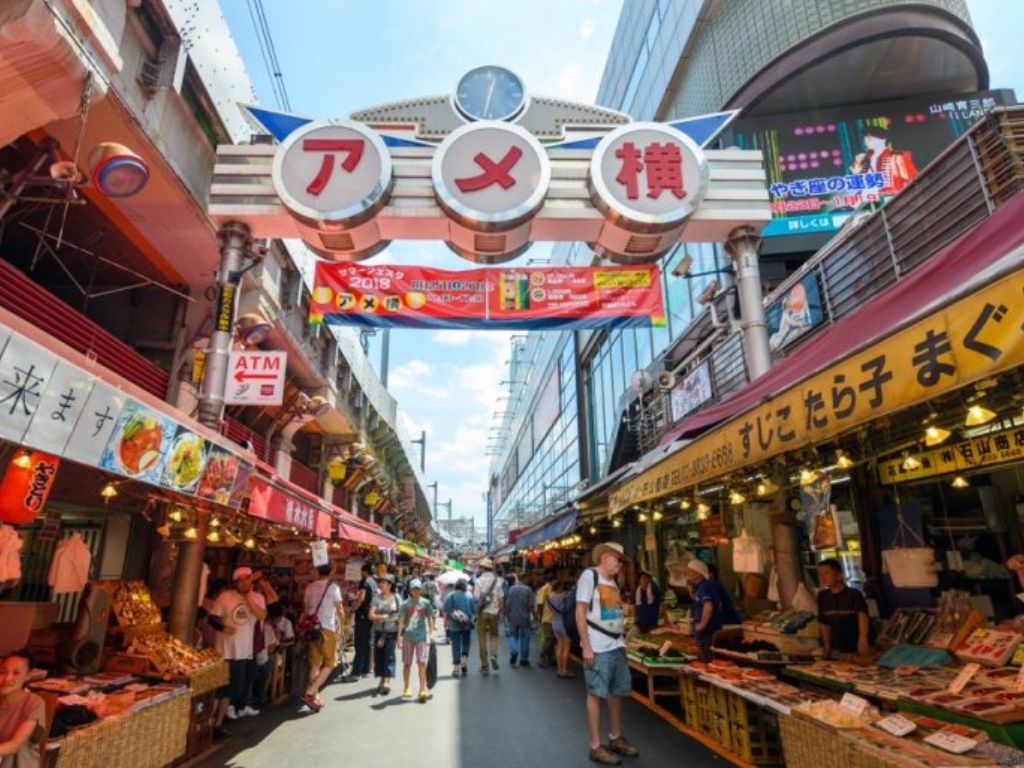 UENO SHOPPING DISTRICT
After breakfast, proceed to visit the venerable Asakusa Kannon Temple, which has more than 1300 years of history. On the way into the temple, you'll have a chance to pick up souvenirs at Nakamise shopping street, a walkway leading to the temple that is lined with crafts, souvenirs and other cultural curios. Browse and shop for the prefect keepsake for loved ones back home. Then, we'll proceed to another bustling open-air market located in Ueno Shopping District. It is a popular shopping destination known for its vibrant atmosphere and wide variety of products. The market offers a diverse range of items, including clothing, accessories, fresh produce, seafood, spices, cosmetics, and much more. It is particularly famous for its affordable prices and bargaining opportunities, attracting both locals and tourists alike.

Breakfast / Lunch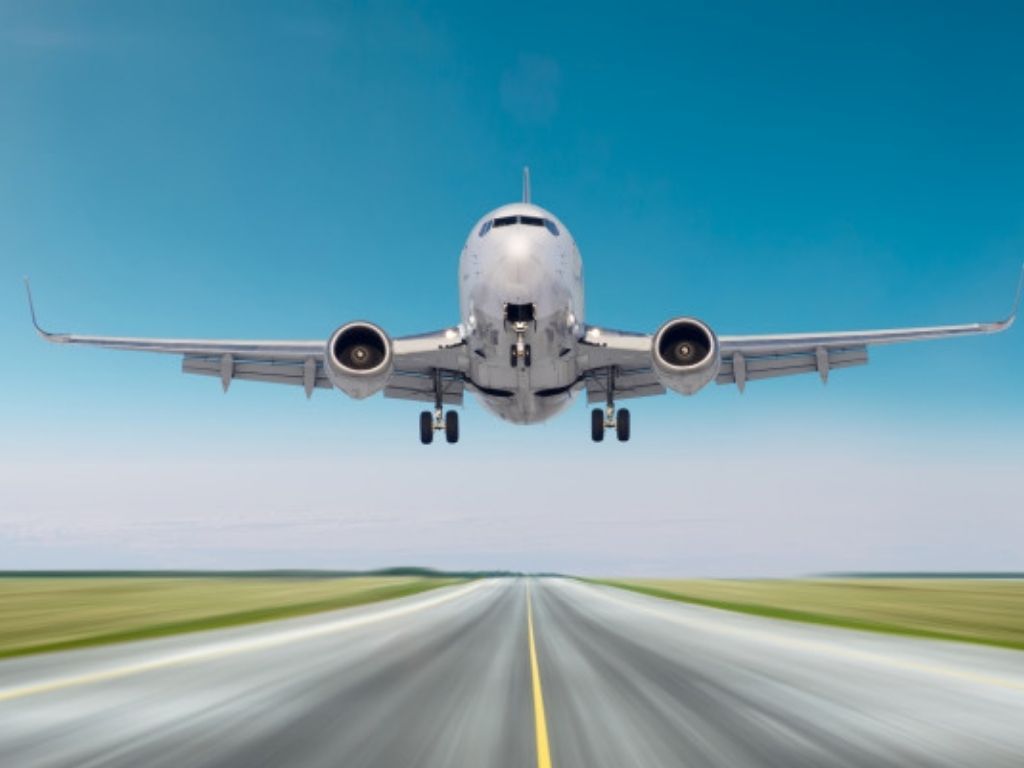 If time permits spend some free time before flight transfer to Haneda Airport for flight home.

Meals On Board / Breakfast

飞机餐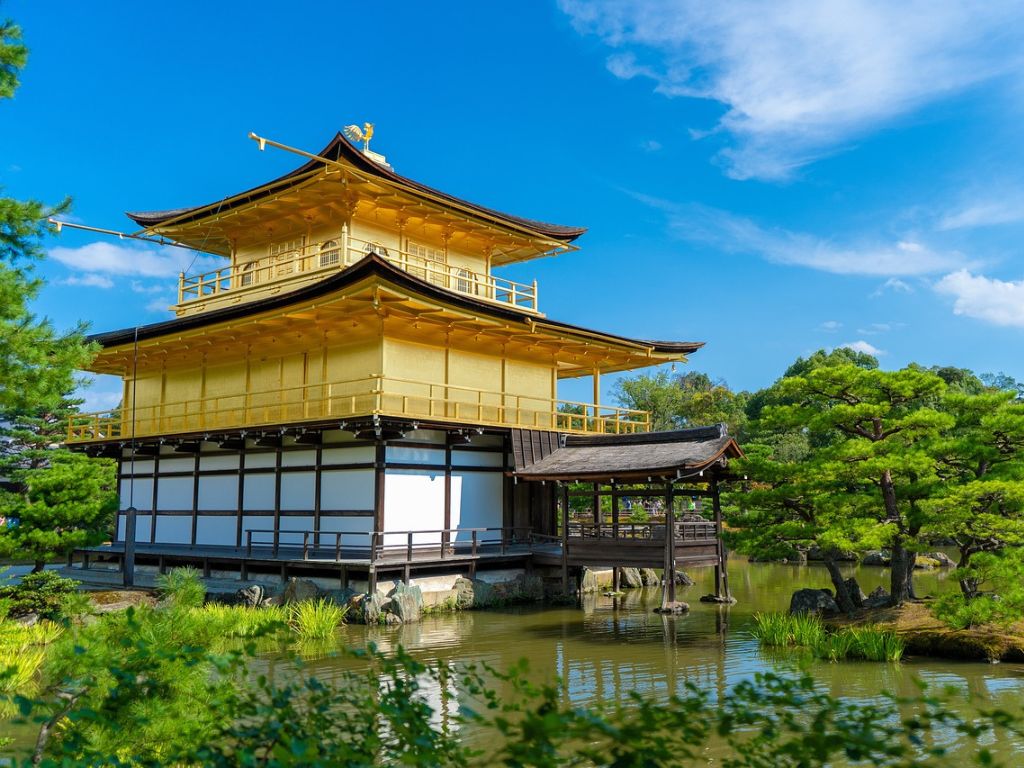 KINKAKUJI TEMPLE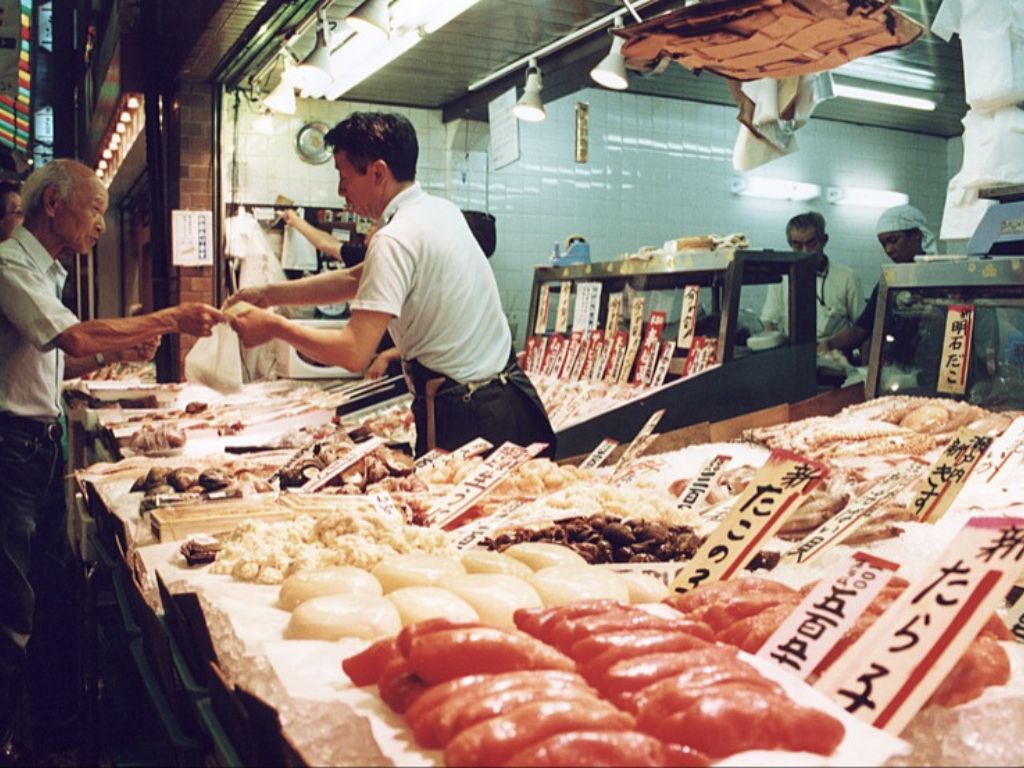 NISHIKI MARKET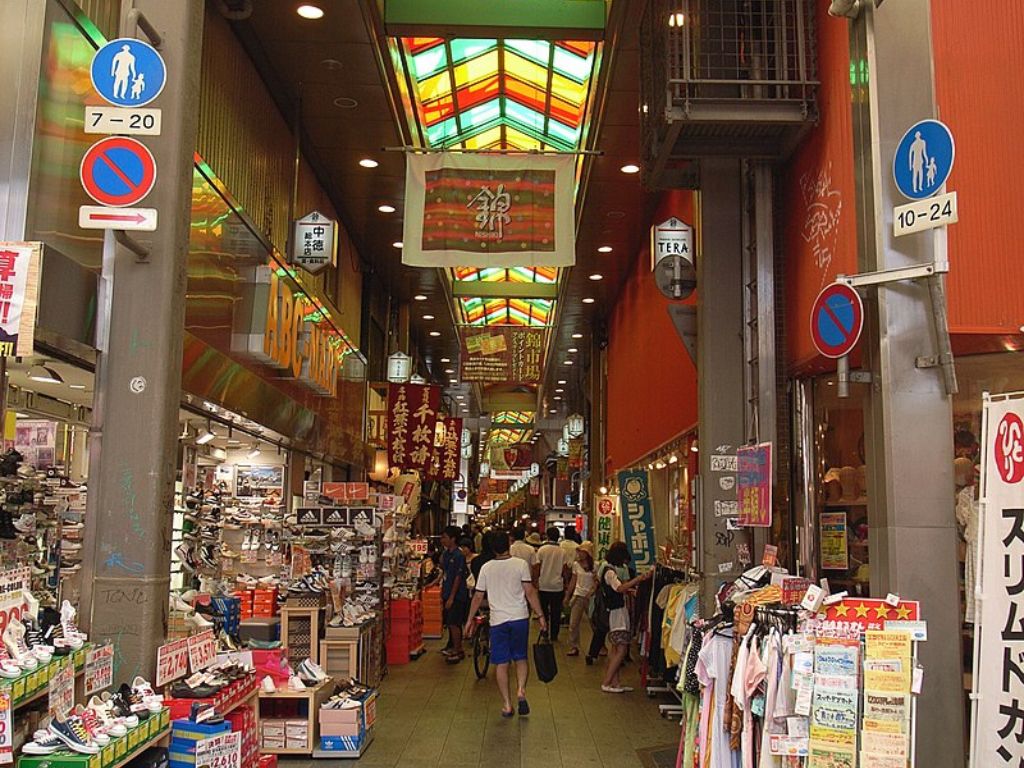 NISHIKI MARKET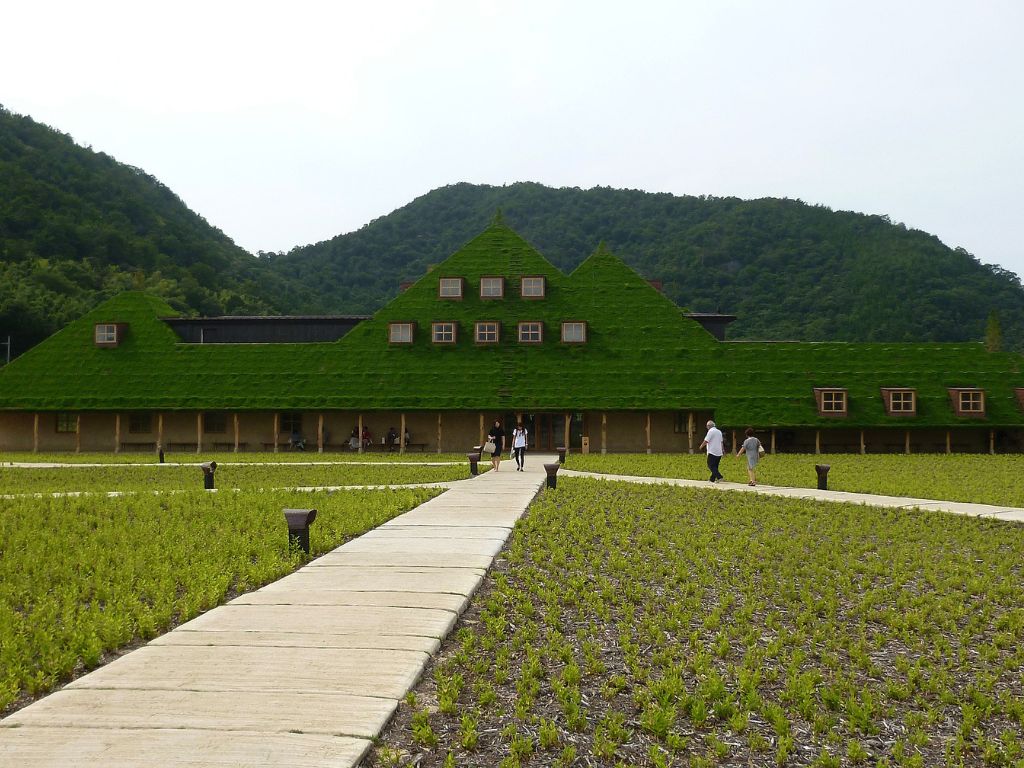 LA COLLINA ŌMI HACHIMAN
抵达后,前往金阁寺。惊叹于其华丽的金色外观和宁静的环境。花些时间探索寺庙的周围,捕捉一些美丽的照片。接下来前往锦市场,这是一个热闹而历史悠久的市场,被称为"京都的厨房"。漫步在狭窄的小巷中,有摊位出售新鲜的海鲜、当地农产品、传统小吃和独特的京都纪念品。前往日本La Collina 近江八幡,一个位于日本中心地带的风景如画的意大利风格村庄,购买美味的甜点。

晚餐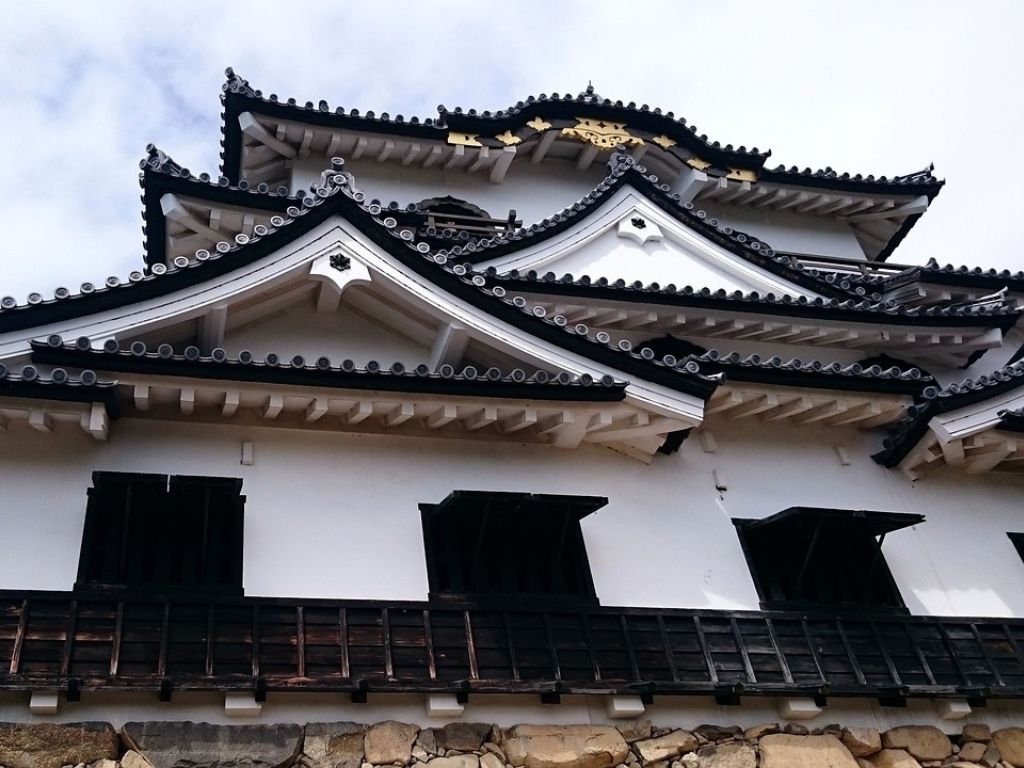 HIKONE CASTLE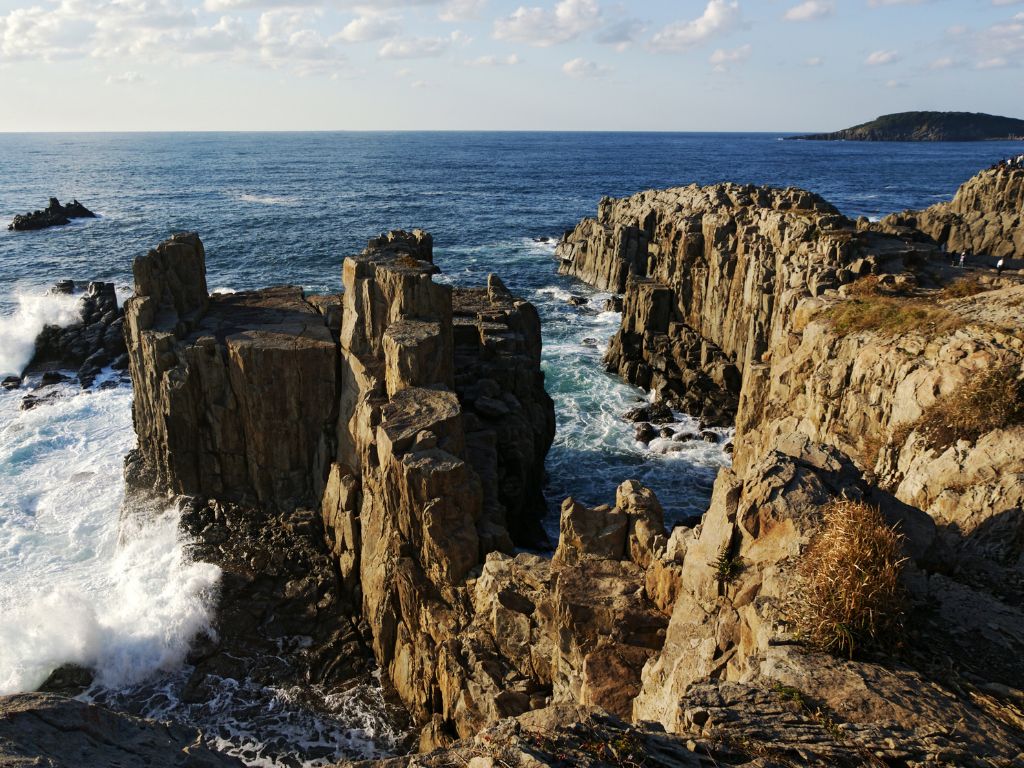 TOJINBO
我们将以短途乘车前往彦根城,进行照片停留,捕捉城堡的雄伟外观和周围的风景。接下来,前往东寻坊,以其壮观的悬崖和对日本海的惊人景色而闻名。随后,我们将前往金泽过夜。

早餐 / 午餐 / 晚餐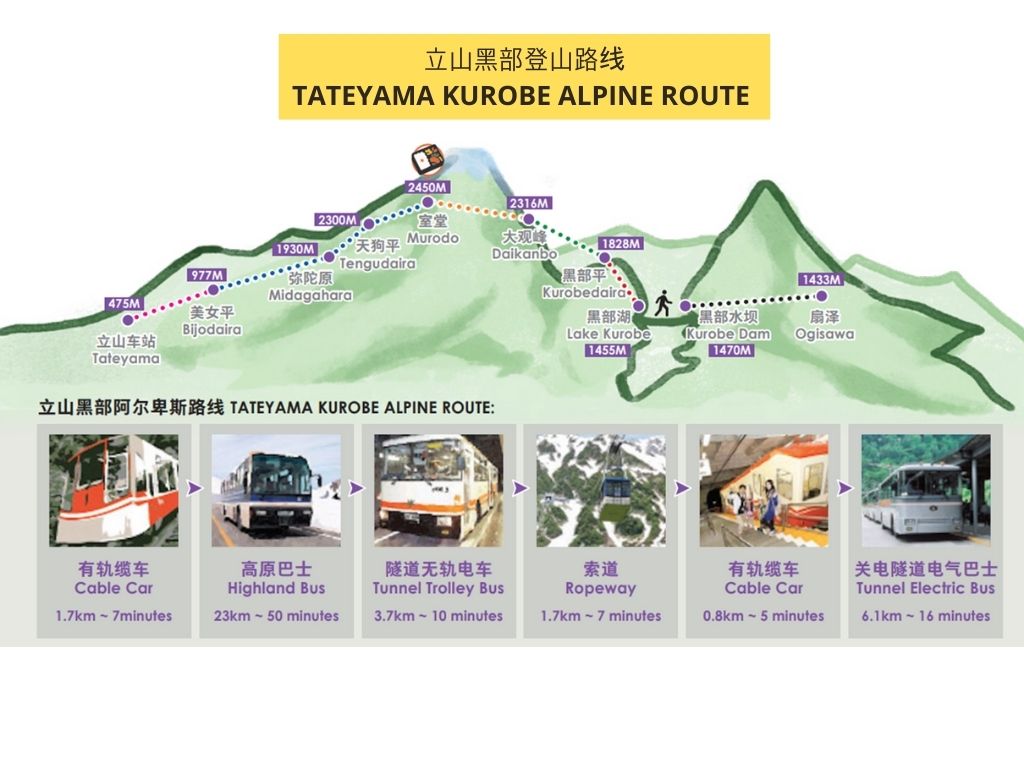 TATEYAMA KUROBE ALPINE ROUTE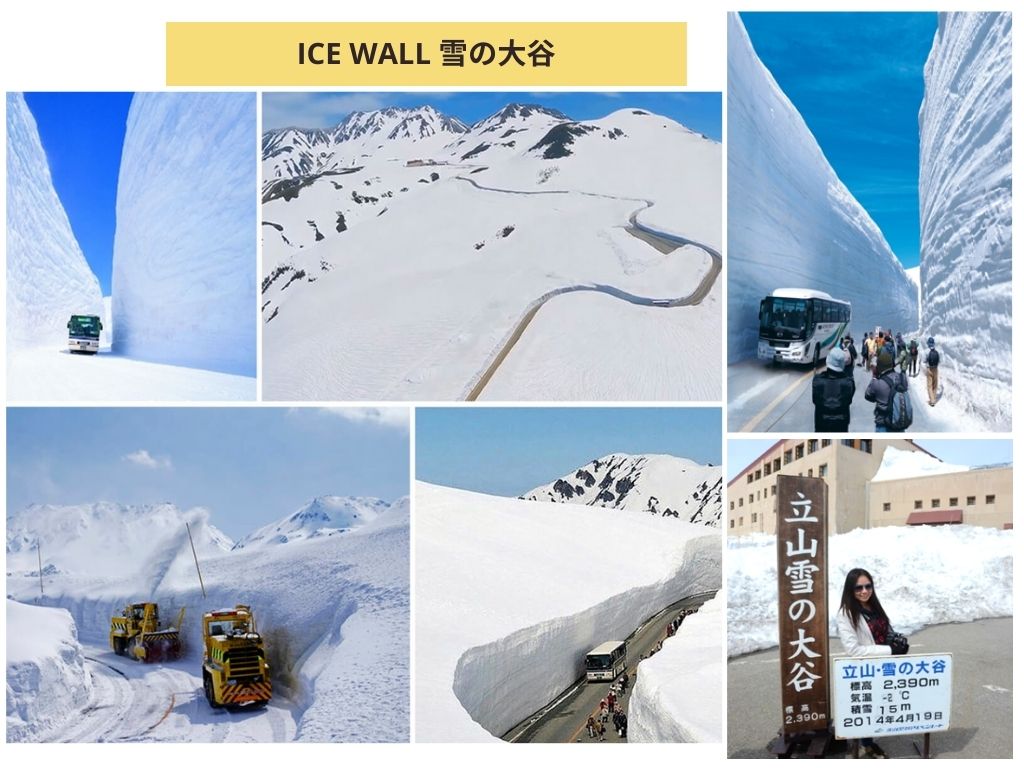 TATEYAMA KUROBE ALPINE ROUTE
抵达富山后,前往立山黑部阿尔卑斯山脉。您将可以在此乘坐不同的运输,如缆车、索道和隧道无轨电车到达将在数周内逐渐融化的18米高雪墙,欣赏风景如画的旅程,拍照留念,体验日本阿尔卑斯山脉独特的美丽。随后,前往安昙野过夜。
备注:雪墙行程以天气状况为准。

早餐 / 午餐 / 晚餐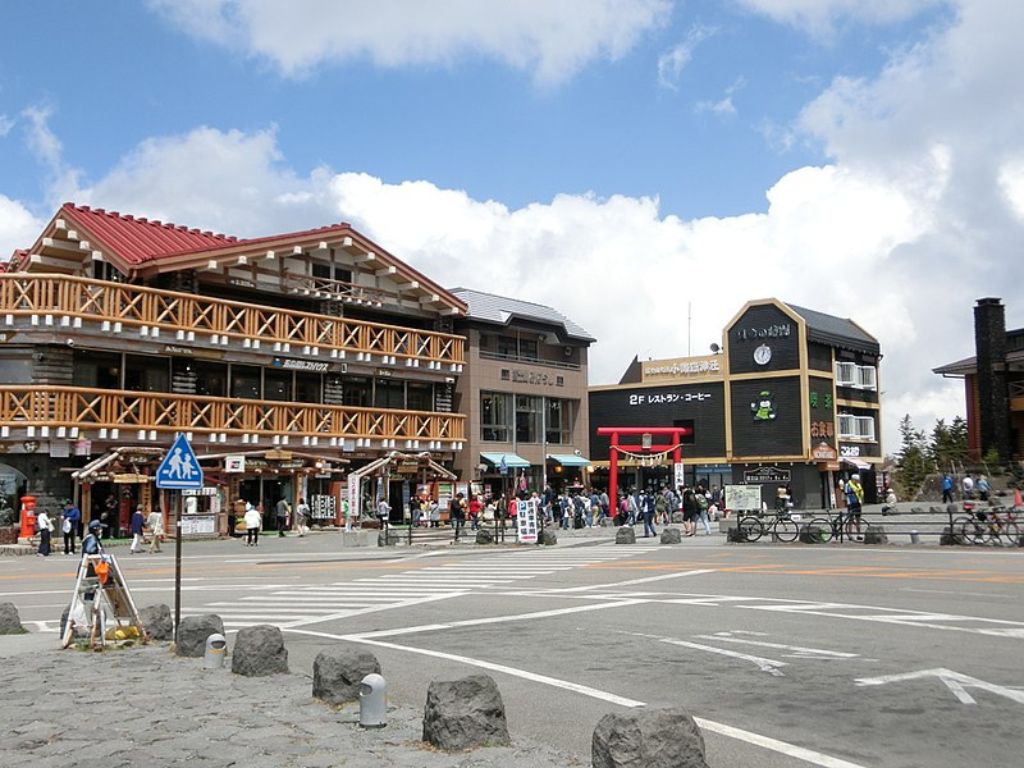 MOUNT FUJI 5TH STATION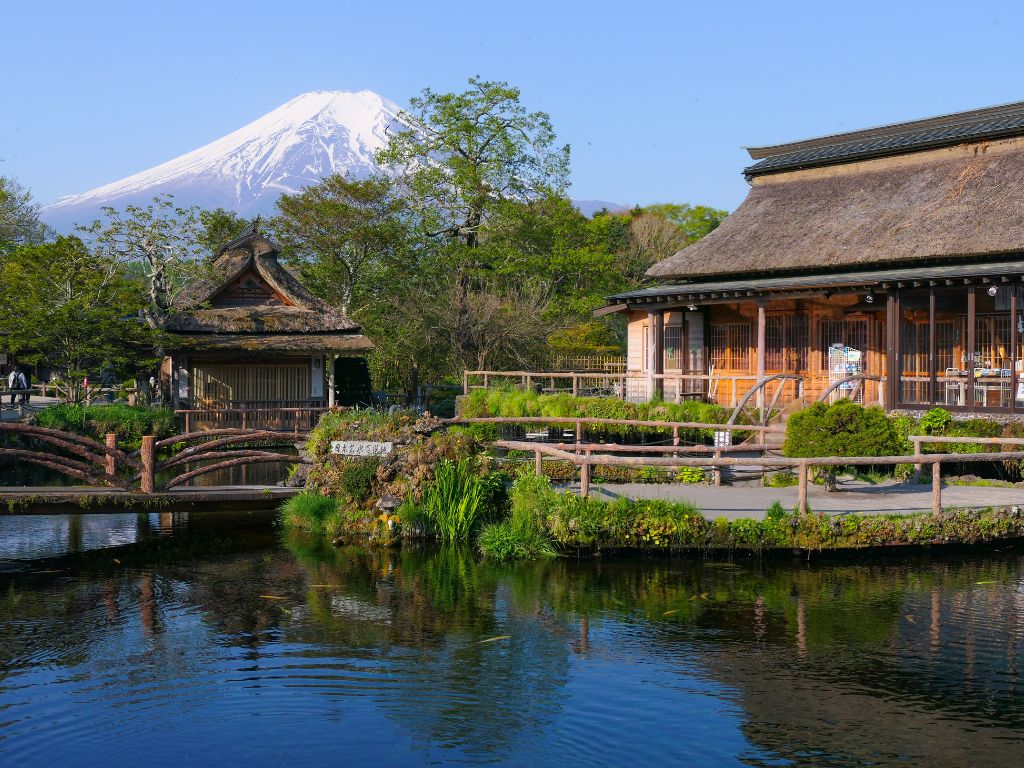 OSHINO HAKAI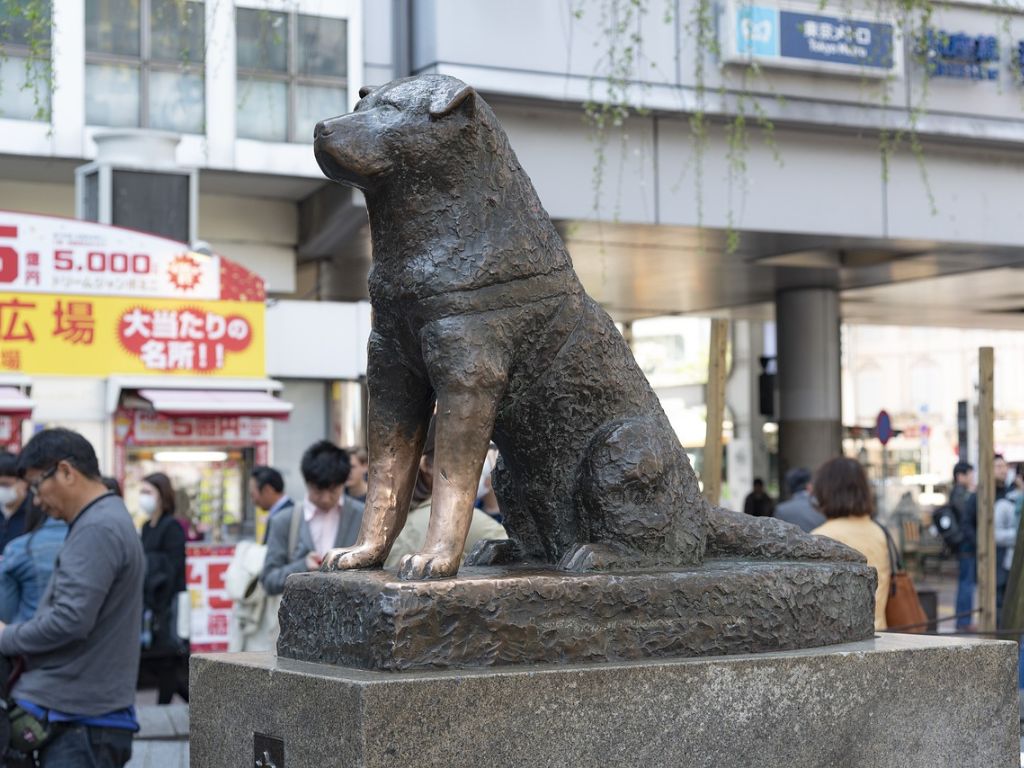 HACHIKO STATUE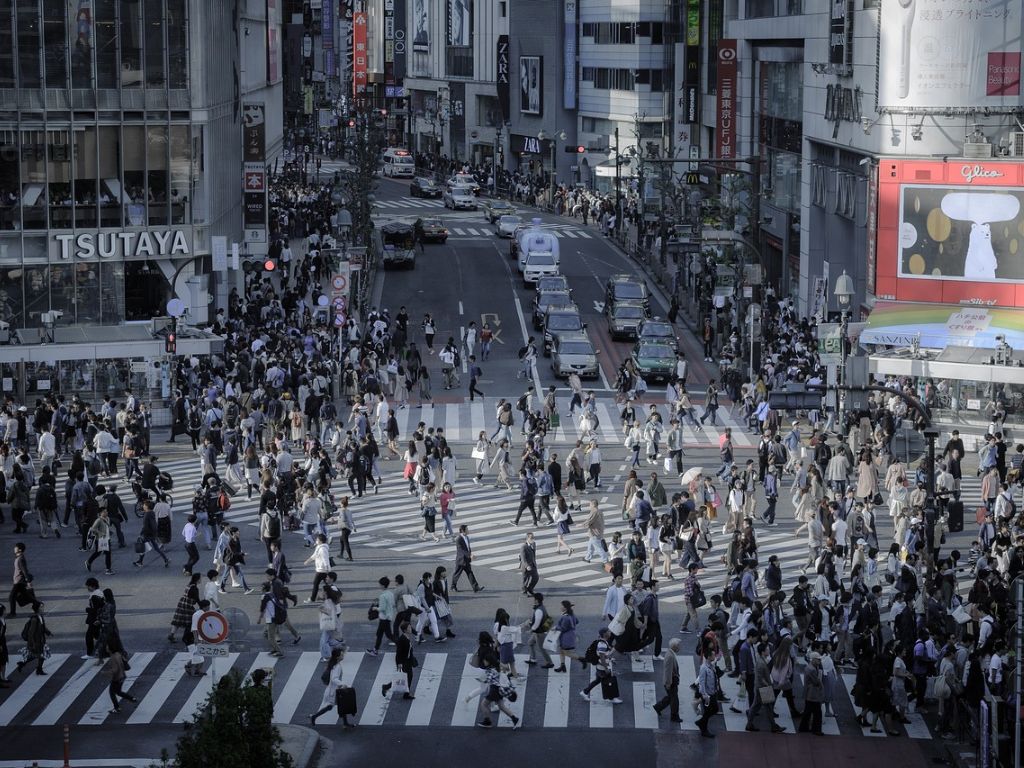 SHIBUYA CROSSING
早餐后,前往富士山第五站,欣赏全景,然后前往忍野八海,这个美丽的村庄以其天然温泉和传统茅草屋而闻名。在这里漫步,探索忍野八海的八个池塘,这些池塘由富士山融化的雪水而成。然后前往东京,前往涩谷。参观标志性的忠犬八公像及沉浸在涩谷繁忙的人行横道和充满活力的街道氛围中。

早餐 / 午餐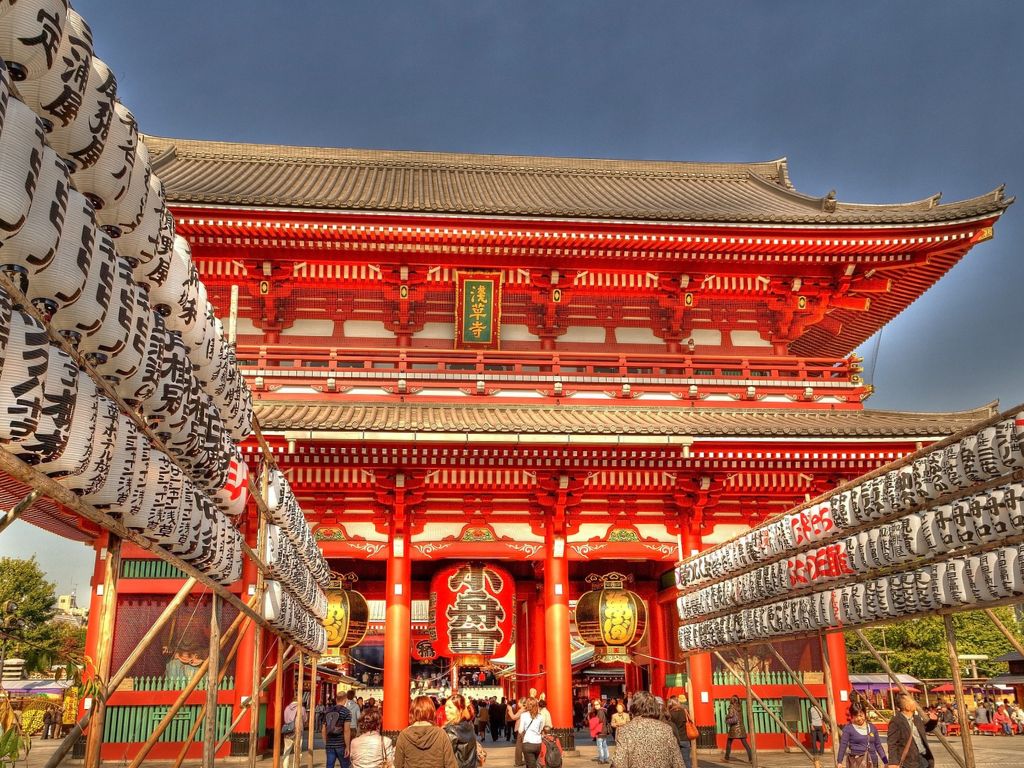 SENSOJI TEMPLE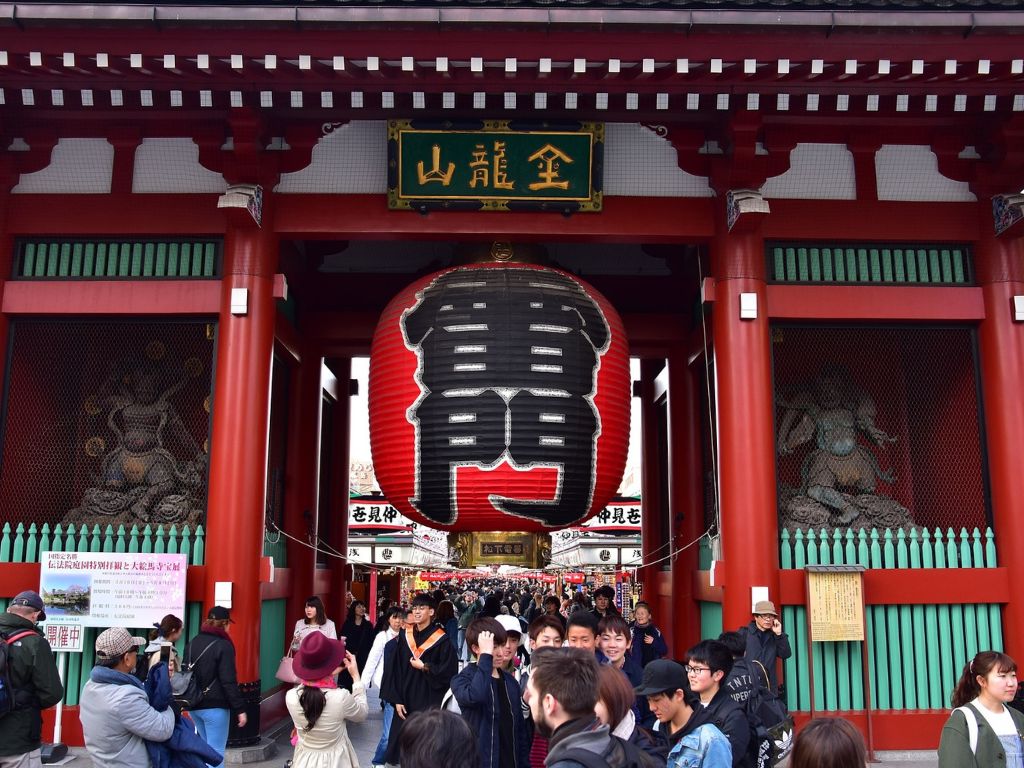 NAKAMISE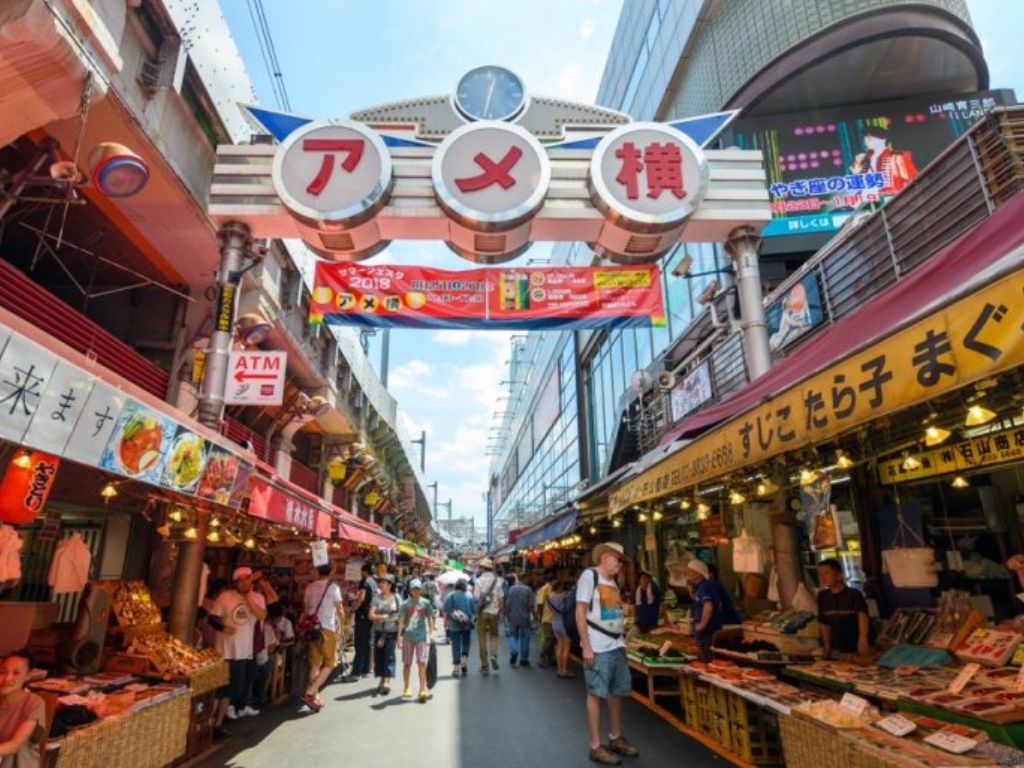 UENO SHOPPING DISTRICT
早餐后,前往参观古老的浅草寺,这座寺庙有着1300多年的历史。在进入寺庙的路上,你可以在仲见世购物街上购买纪念品,这是通向寺庙的一条步行道,两旁摆满了手工艺品、纪念品和其他文化小品。选购完美的纪念品,送给远方的亲人。然后,我们将前往另一个位于上野购物区的热闹露天市场。这是一个受欢迎的购物目的地,以其充满活力的氛围和各种各样的商品而闻名。市场提供多样化的物品,包括服装、配饰、新鲜农产品、海鲜、香料、化妆品等等。它尤其以价格实惠和讨价还价的机会而闻名,吸引了当地人和游客的光顾。

早餐 / 午餐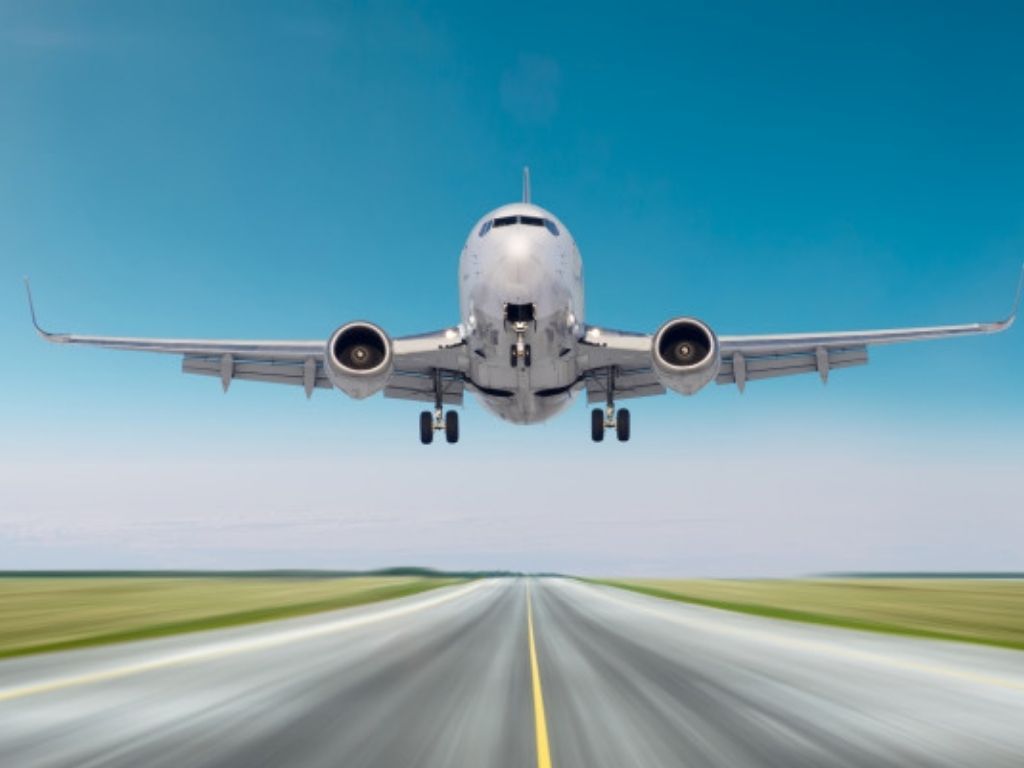 飞机餐 / 早餐