Itinerary Download
|

Share with friend
11 Included Meals 11餐食包括
8 breakfasts 8份早餐

3 dinners 3份晚餐
Exclusive Experiences 独特体验
4-star accommodation throughout 全程四星级住宿

Mt Titlis in Engelberg 恩格尔贝格的泰特利斯山

Matterhon 马特洪

Eiffel Tower 埃菲尔铁塔
SWITZERLAND 瑞士
LUCERNE 琉森
Chapel Bridge 卡贝尔桥

Lion Monument 狮子纪念碑
BERN 伯恩
Clock Tower 天文钟楼

Bern Bear Park 伯恩熊坑
ZERMATT 采尔马特
MONTREUX 蒙特勒
Lake Geneva 日内瓦湖

Chillon Castle 西庸城堡
GENEVA 日内瓦
Harbour 海港

Jet d'Eau 大喷泉

Flower Clock 弗罗拉钟

United Nations

Building 联合国大楼

International Committee of the Red

Cross 红十字国际委员会
FRANCE 法国
PARIS 巴黎
Arc de Triomphe 凯旋门

Champs Elysees

Boulevard 香榭里舍大道

Place de la Concorde 协和广场

Eiffel Tower 埃菲尔铁塔

Notre Dame Cathedral 圣母院

Fragonard Perfumery 弗格纳香水厂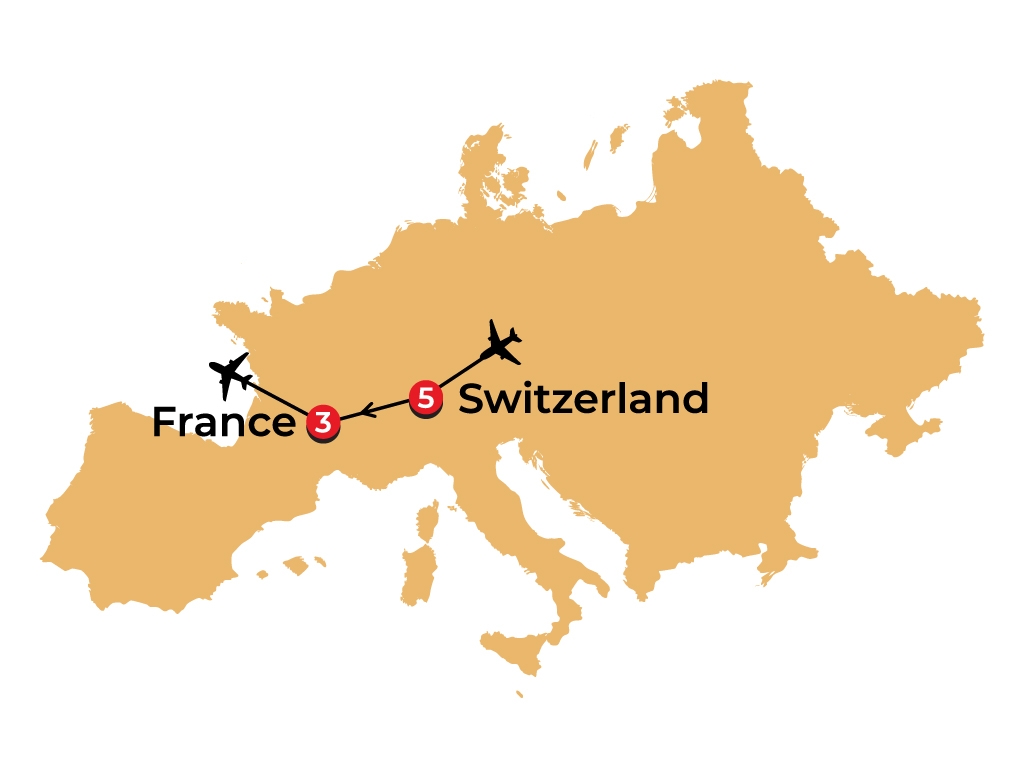 IMPORTANT NOTES
Remarks:
Revisions, if any, in itinerary are subject to the Company's Terms and Conditions.
In particular, the Customer is requested to note the following:
Itinerary may be subject to change due to circumstances beyond the Company's control.
Accommodation in designated cities is subject to room availability.
Sequence of itinerary may be subject to change.
Different tour groups may be merged.
Proposed changes, if any, that are not accepted will be subject to the refund provisions set out in the Terms and Conditions.
备注:
顾客尤其需注意以下事项:在公司无法控制的情况下,行程可能更改。
指定城市的住宿需视客房供应情况而定。行程顺序可能更改。不同团体可能合并成一团。
Zurich Airport
Troop down to KLIA Airport and set off for Zurich.

Meals On Board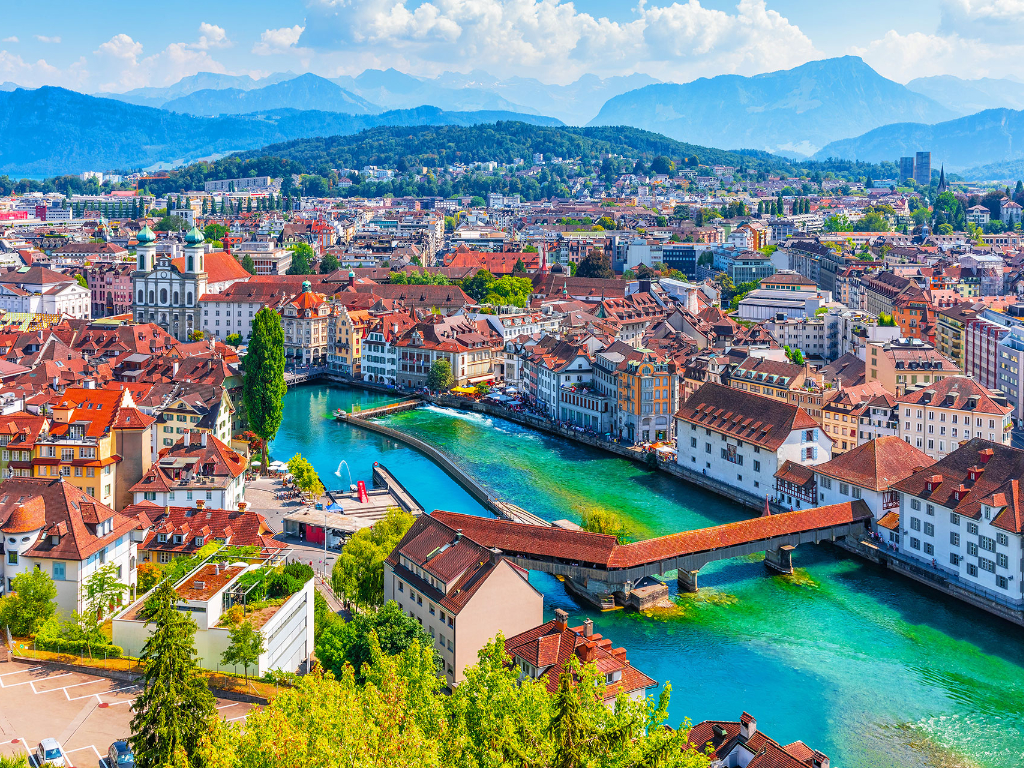 Lucerne
Today, immerse in scenic views of serene mountains and bucolic countryside as we journey to the picturesque township of Lucerne.

Meals On Board / Dinner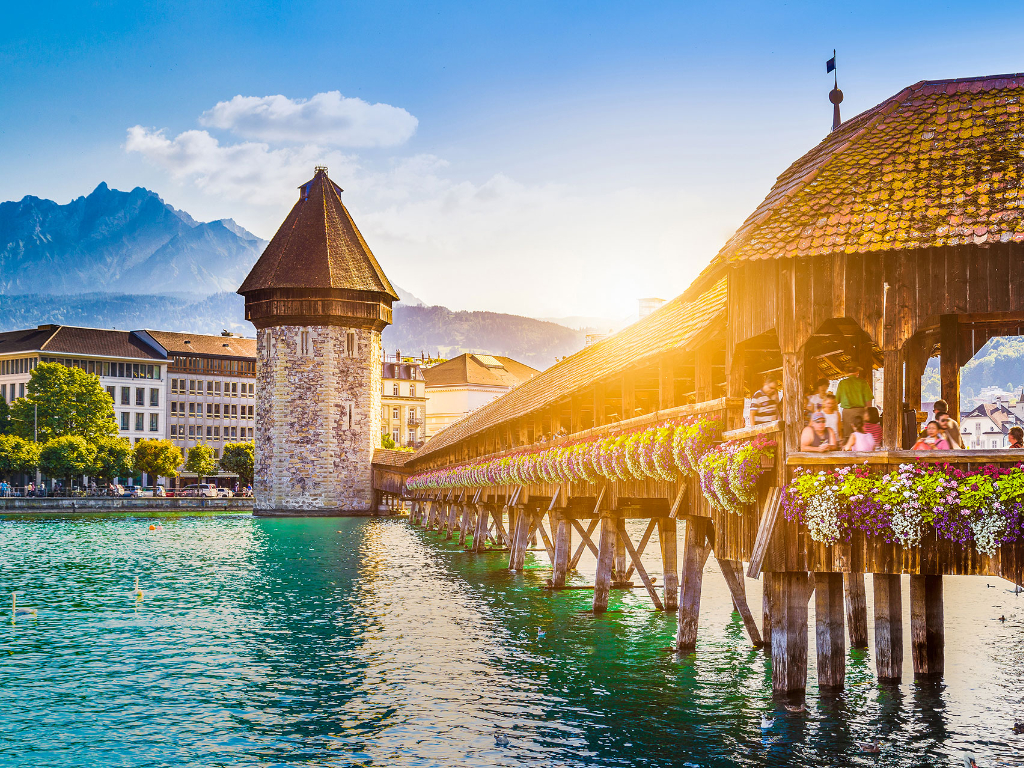 Chapel Bridge
Lion Monument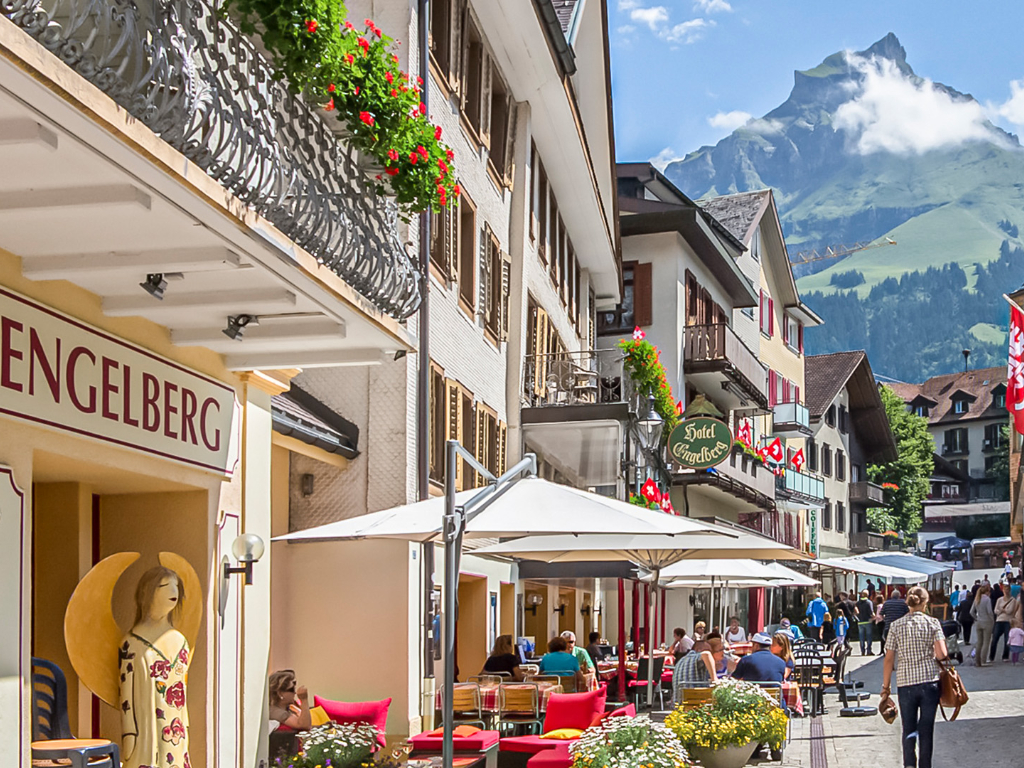 Engelberg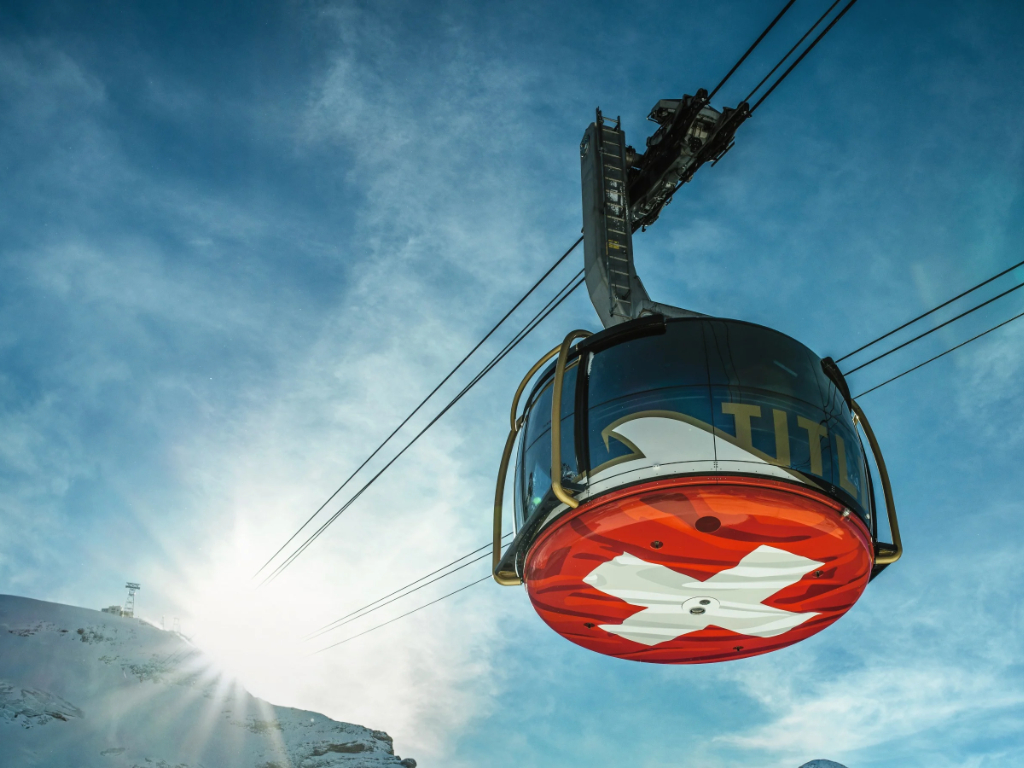 Mt Titlis
This morning, embark on a walking tour to Chapel Bridge and see the evocative Lion Monument, a sculpture of a dying lion carved into a limestone cliff commemorating Swiss soldiers who died defending King Louis XVI during the French Revolution. Thereafter, opt to while the day away with a cuppa or indulge in a spot of shopping – from luxury brands, watches, music boxes, famous Swiss chocolates and more, there's (almost) something for everyone. Excursion to Engelberg. From there, ascend Mt Titlis by cable car. Enjoy the view of the central Swiss Alps and have fun on the snowfields. You can choose to enjoy snowtubing and race down the track on a rubber tyre or take a wintry walk and simply enjoy the beautiful scenery.

Breakfast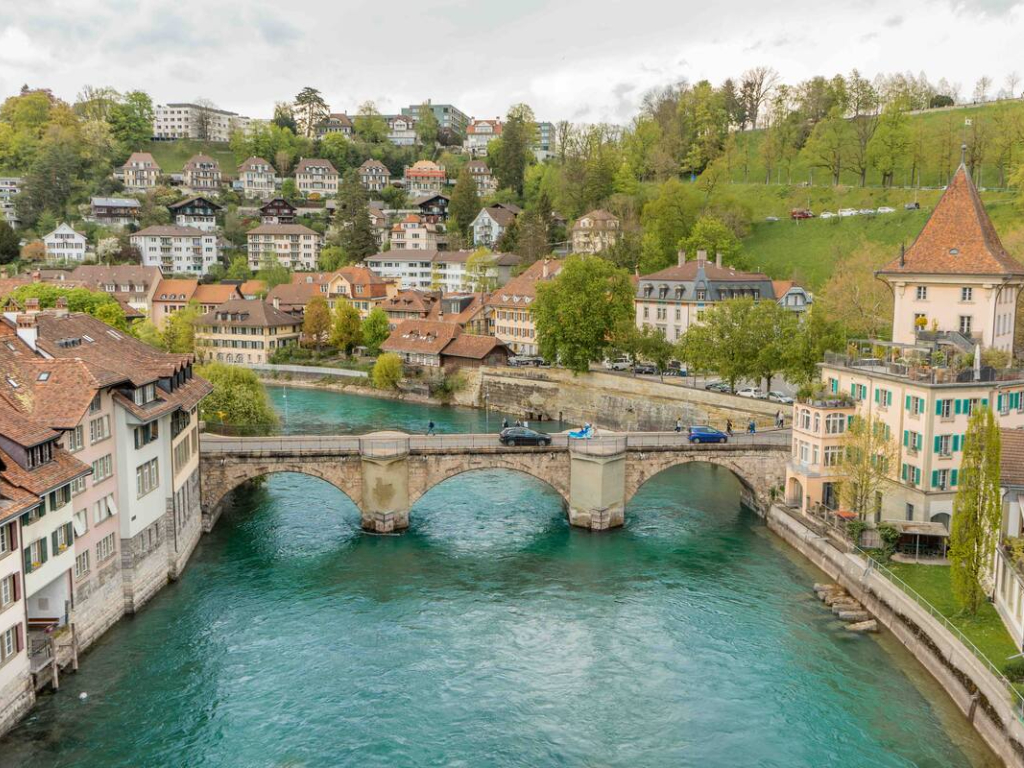 Bern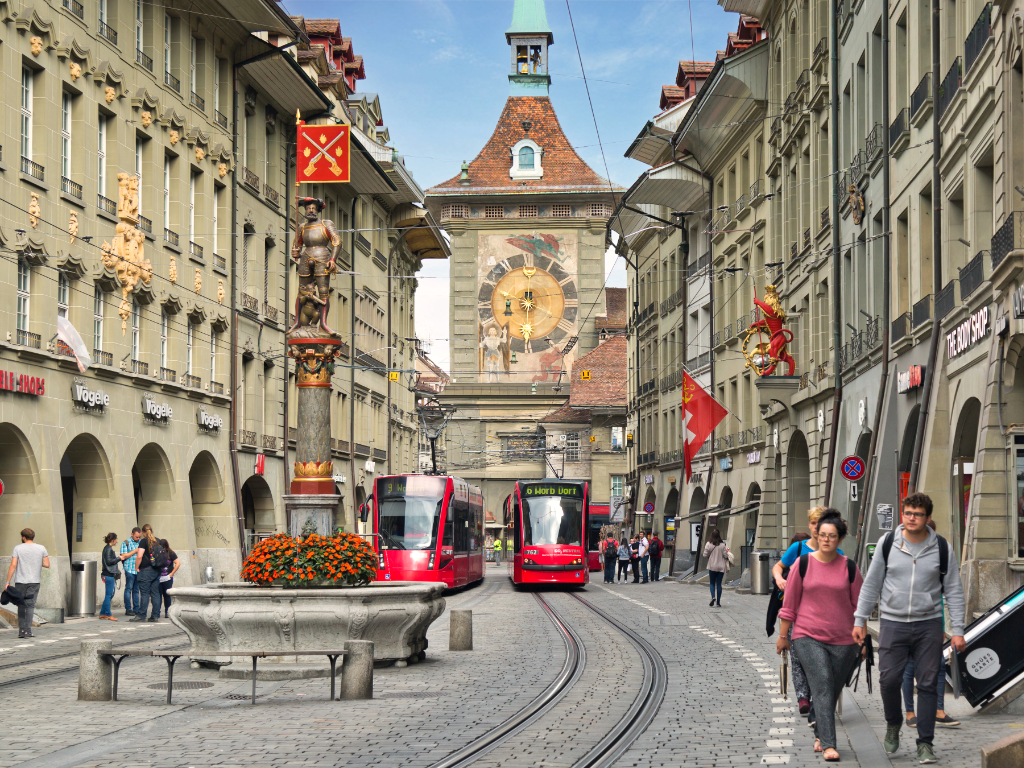 Clock Tower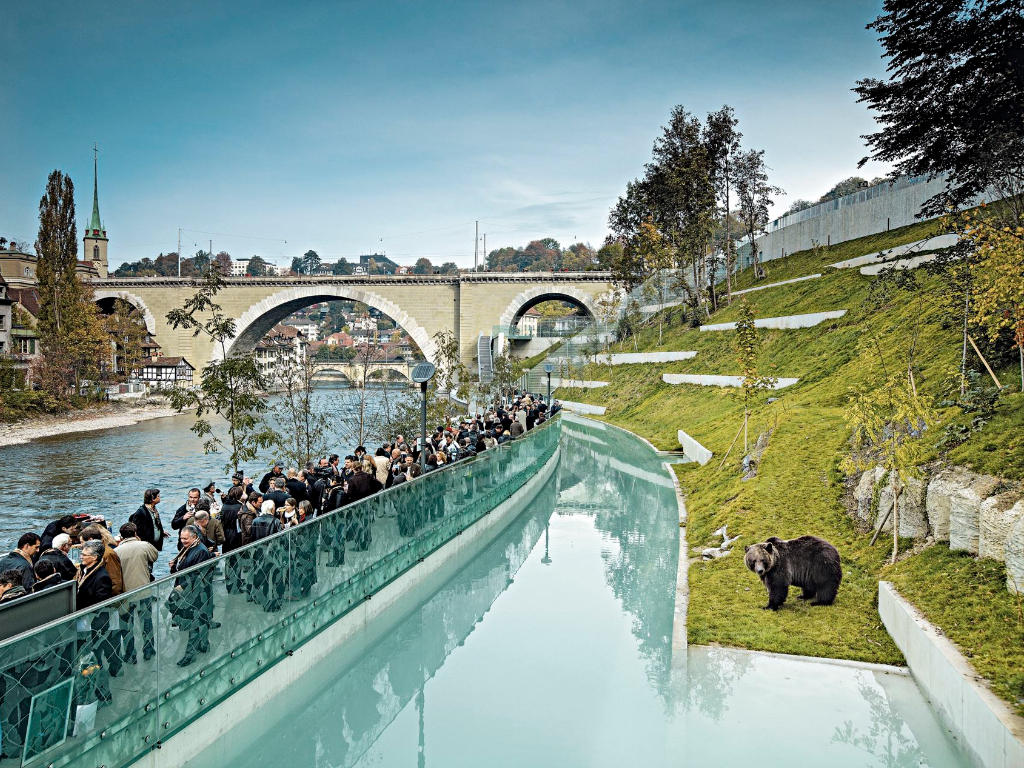 Bern Bear Park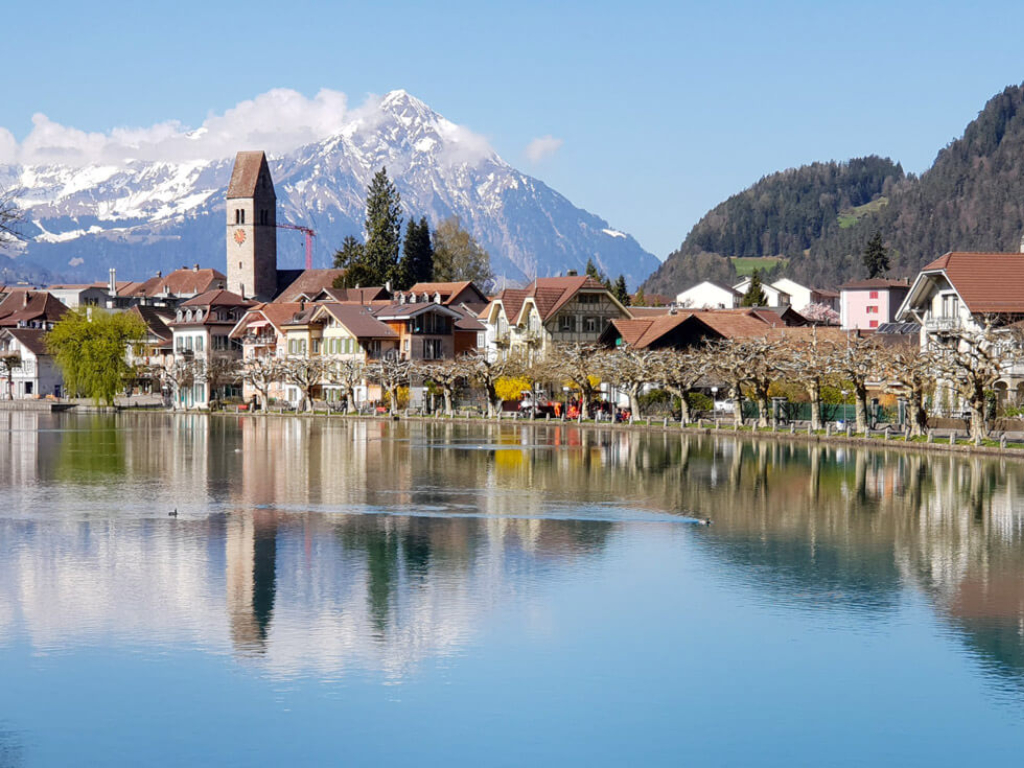 Interlaken
Begin your trip with a scenic drive to Bern, the capital of Switzerland. Upon arrival, proceed to Bahnhofplatz, the medieval centre of Bern. Keep your eyes peeled for the 16th century astronomical Clock Tower. In the vicinity lies house No. 49, Albert Einstein's former home where he had written the groundbreaking Theory of Relativity in 1905. Do not miss a visit to the iconic Bern Bear Park, dedicated to the protagonist of Bern's coat of arms. Next, journey on to Interlaken, an iconic attraction of the Swiss Alps. Here, you can catch gorgeous views of Mt Jungfrau in the Bernese Oberland region. Stroll through the town or relax at one of the many chic sidewalk cafes.

Breakfast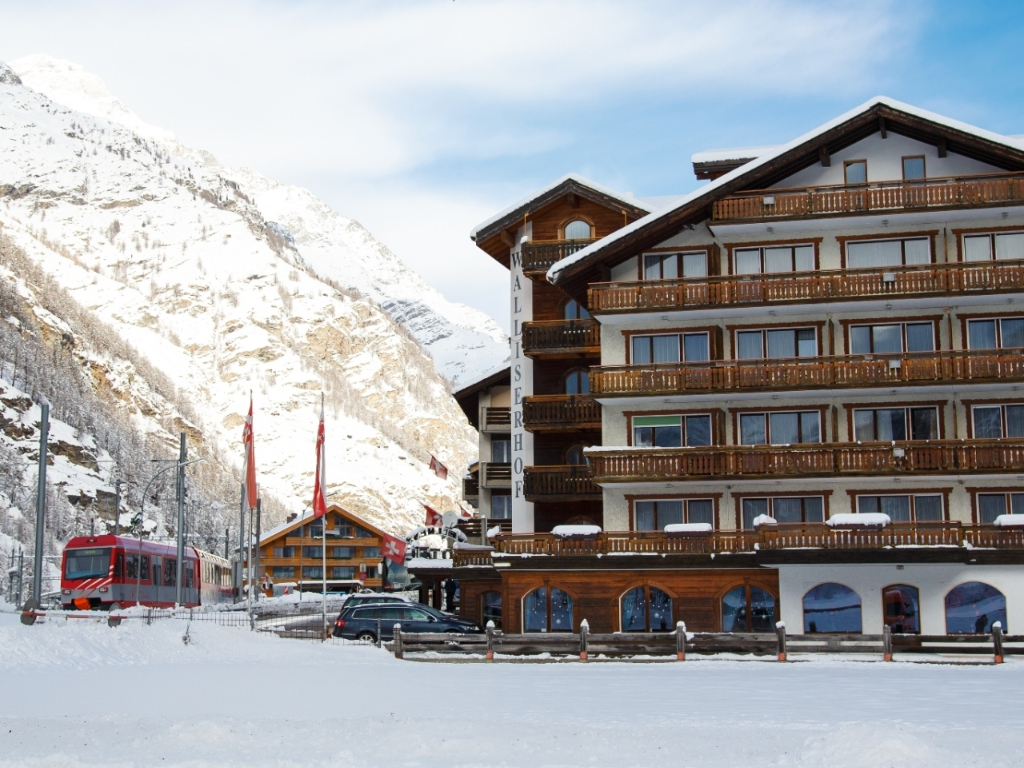 Tasch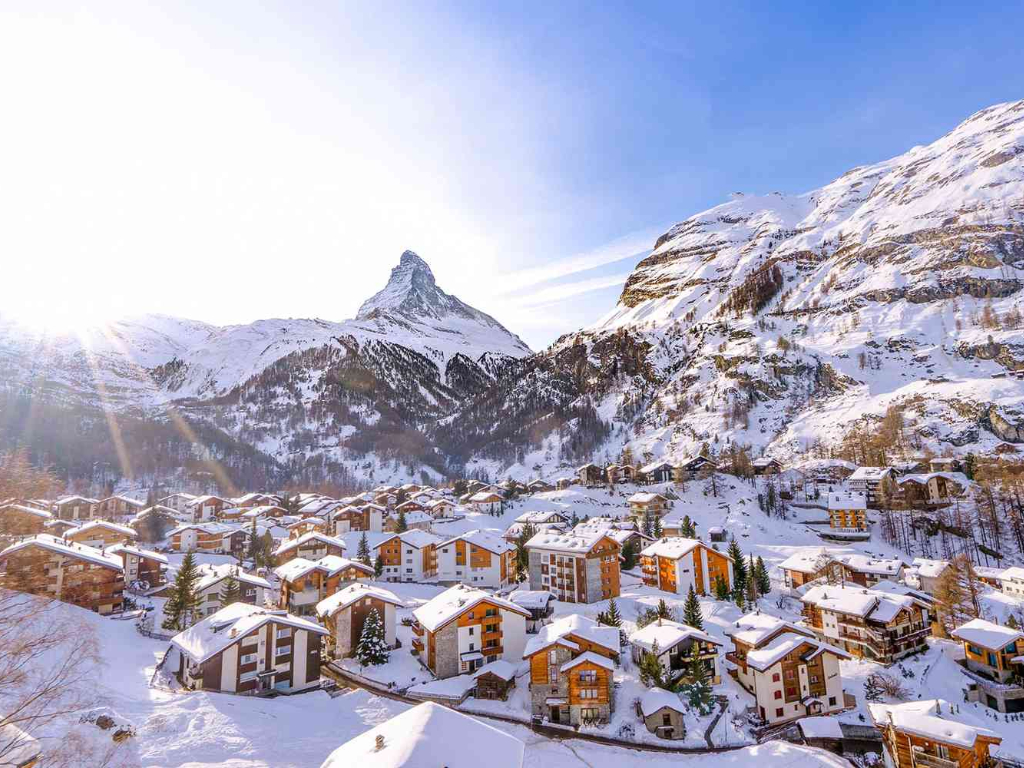 Zermatt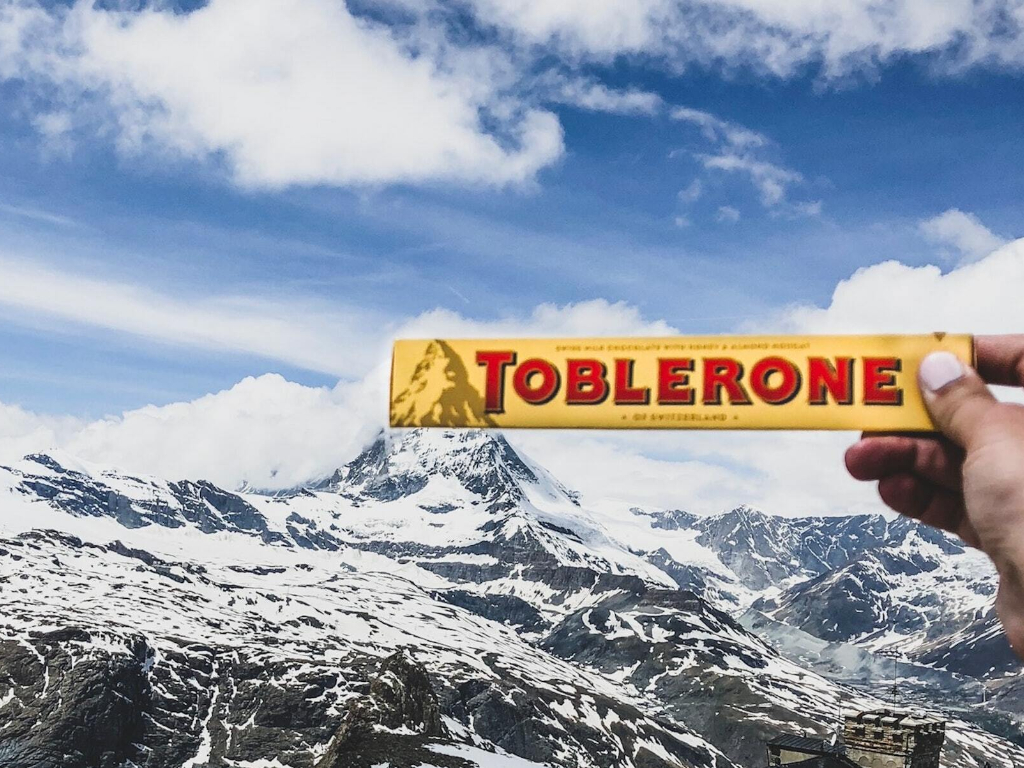 Matterhorn
Continue your scenic journey to the municipality of Tasch and board the rack rail to Zermatt, a famous resort town at the base of Matterhorn. With its distinctive pyramidal shape, Matterhorn is the quintessential icon of the Swiss Alps and one of the most distinctive mountains in the world.

Breakfast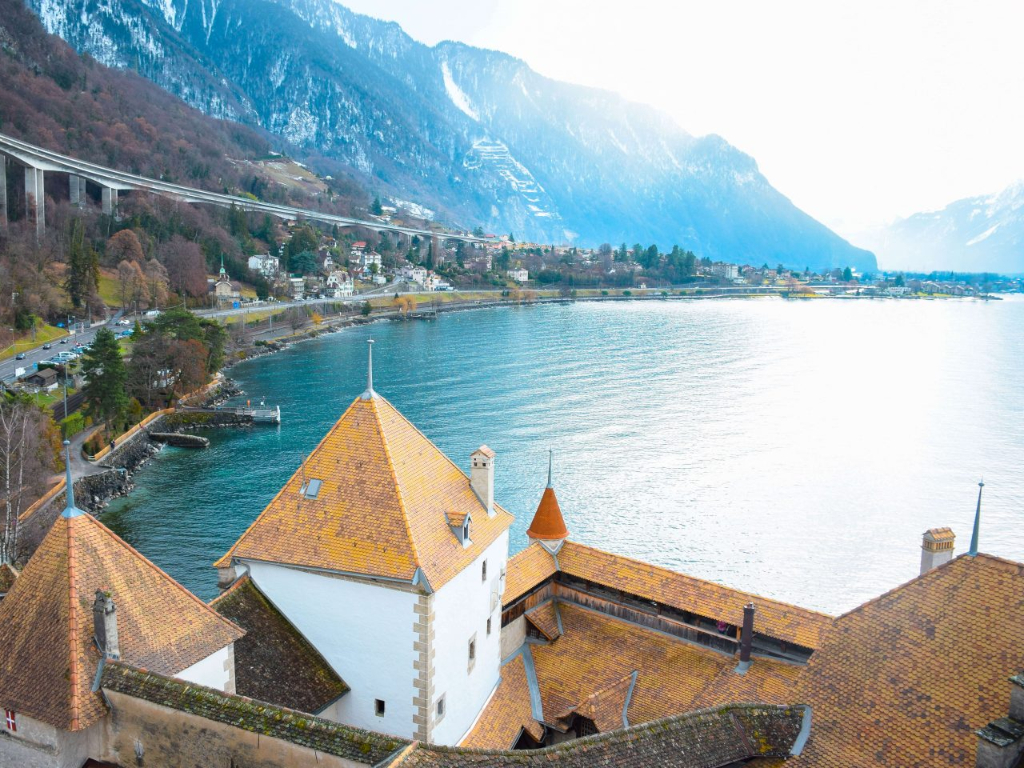 Montreux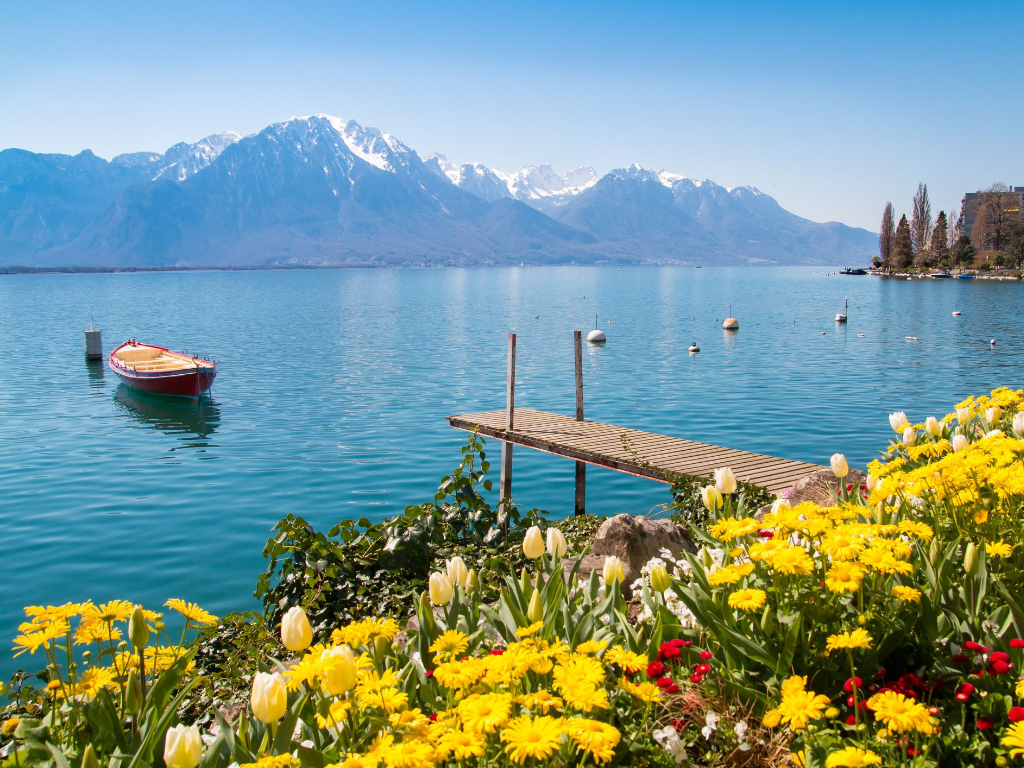 Lake Geneva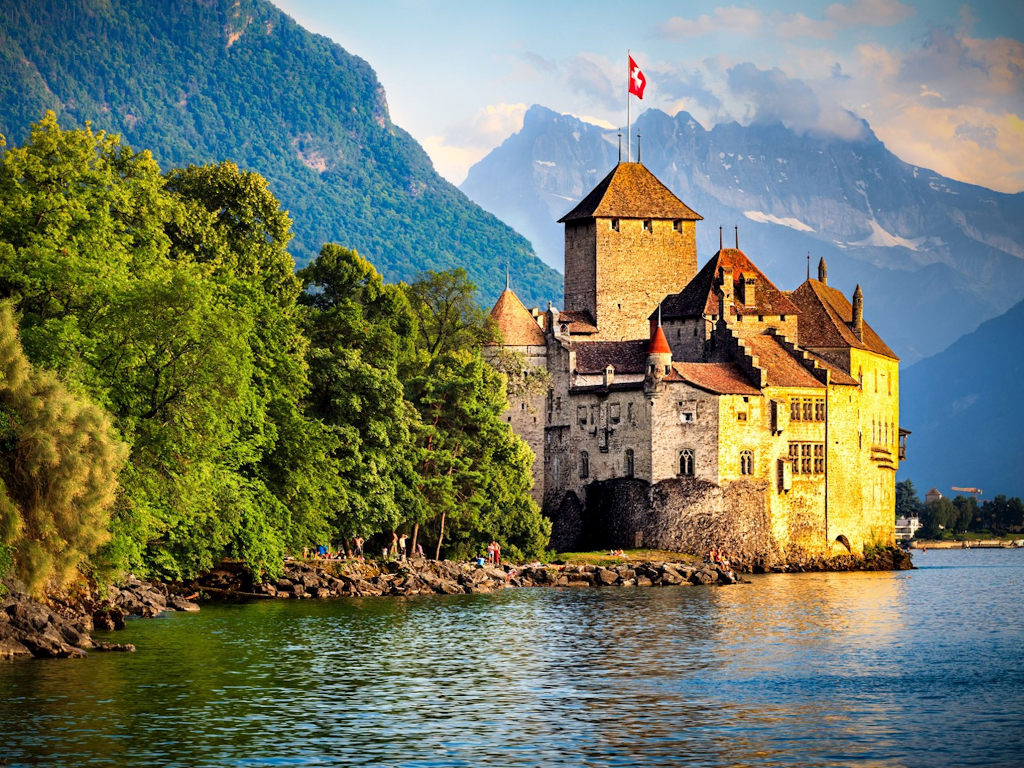 Chillon Castle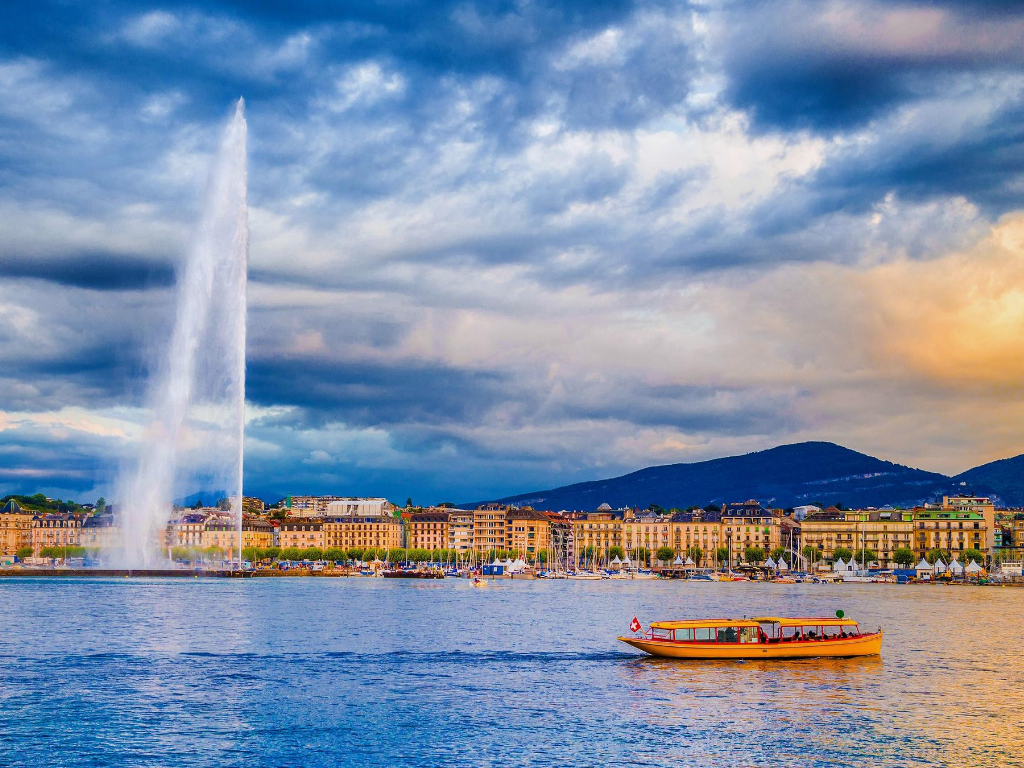 Jet d'Eau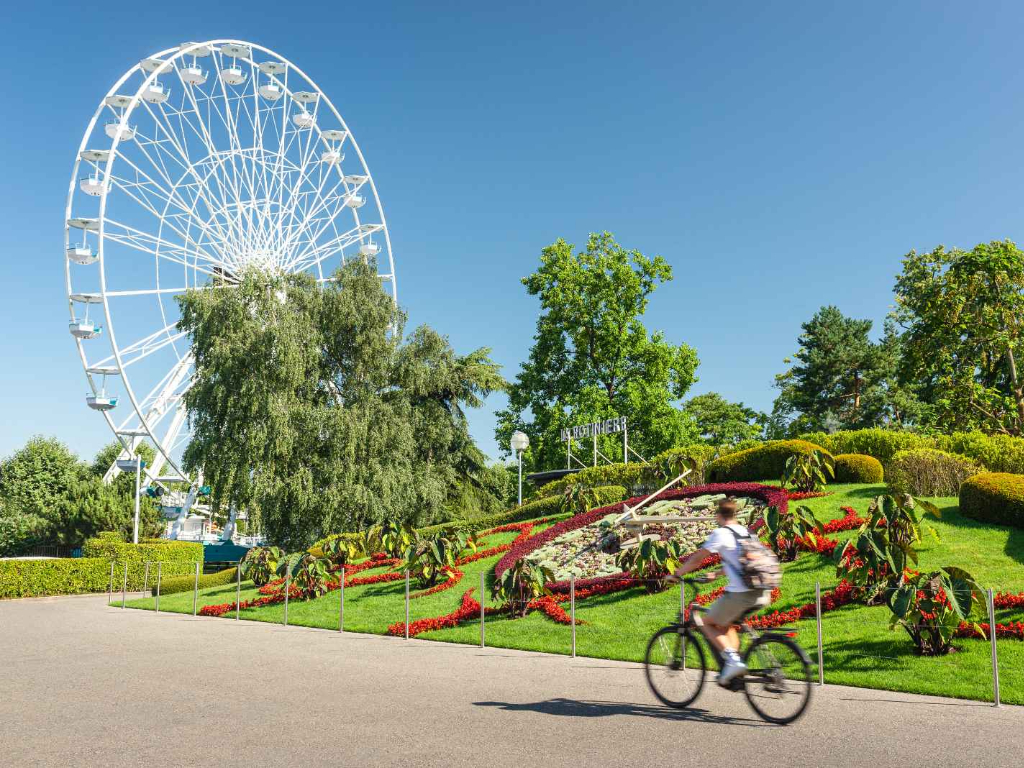 Flower Clock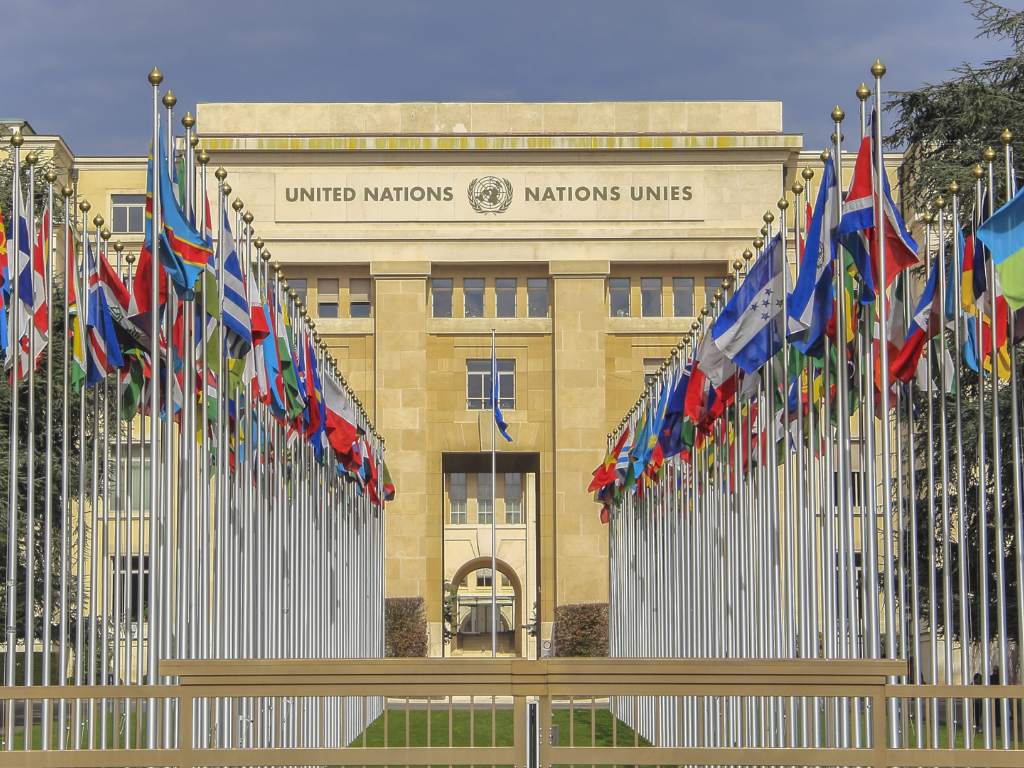 United Nations Building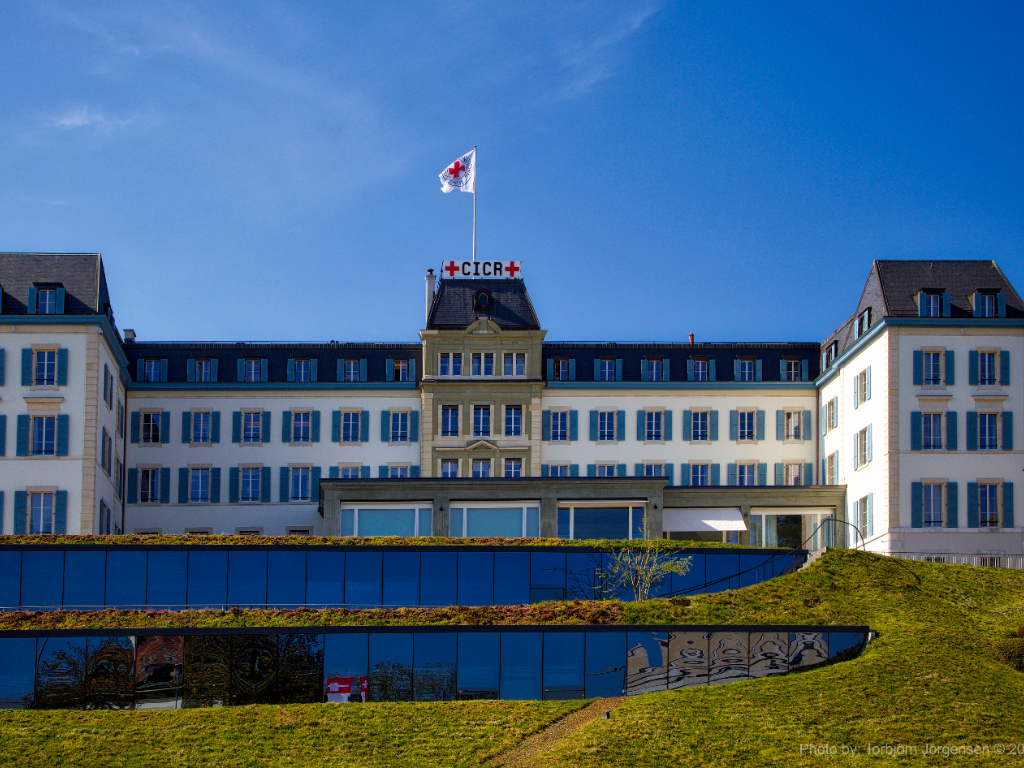 International Committee of the Red Cross
Today, adjourn to beautiful Montreux, Switzerland's modern resort city on Lake Geneva, beloved by locals and tourists alike for its vibrancy and scenic lakeside splendour. A photo stop is a must at the fabled Chillon Castle, one of the best-preserved medieval castles dating back to the 11th century, before heading off to Geneva, the 2nd largest city in Switzerland by population size. Upon arrival, head to the picturesque harbor before you explore the city's main sights such as Jet d'Eau, the highest fountain in the world and Flower Clock. Stop by international landmarks such as United Nations Building and International Committee of the Red Cross. Thereafter, transfer to Macon in France for your overnight stay.

Breakfast / Dinner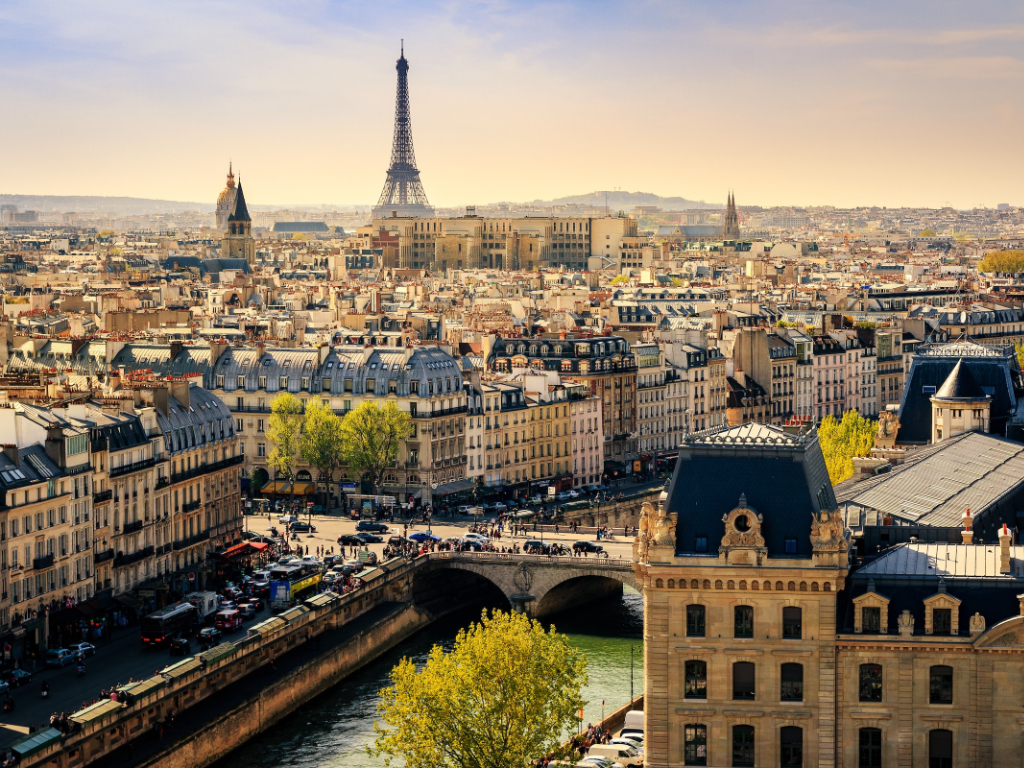 Paris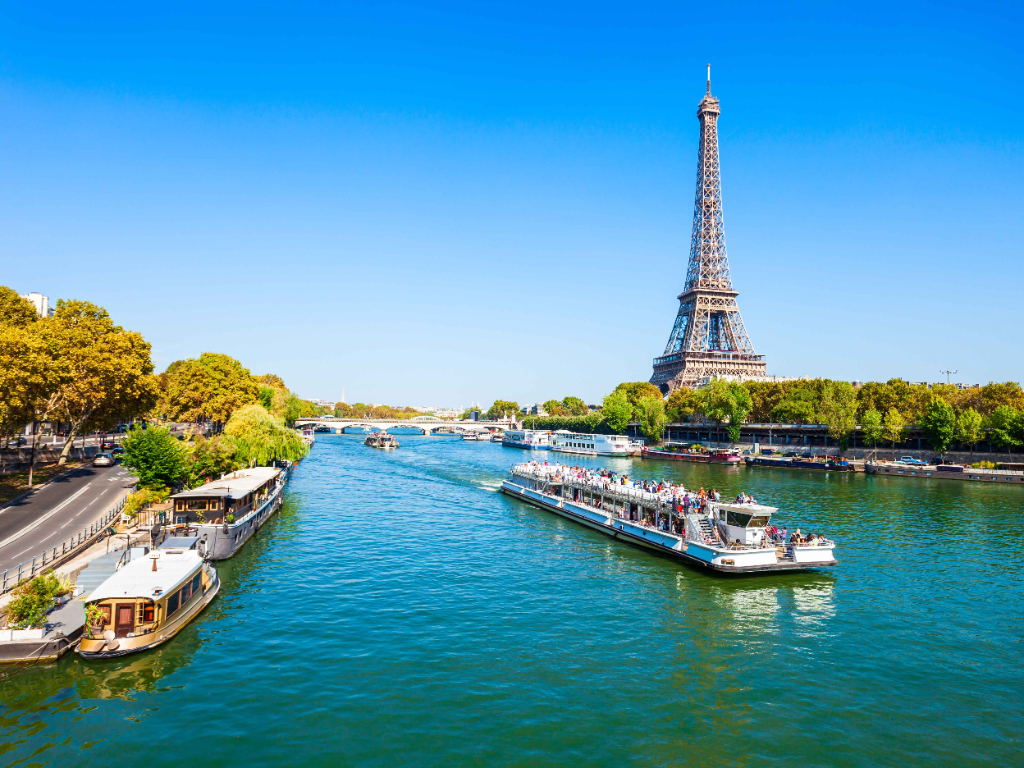 Seine River Cruise
This morning, continue to Paris. Enjoy the unique view of Paris on a Seine River Cruise and pass by many top attractions.

Breakfast / Dinner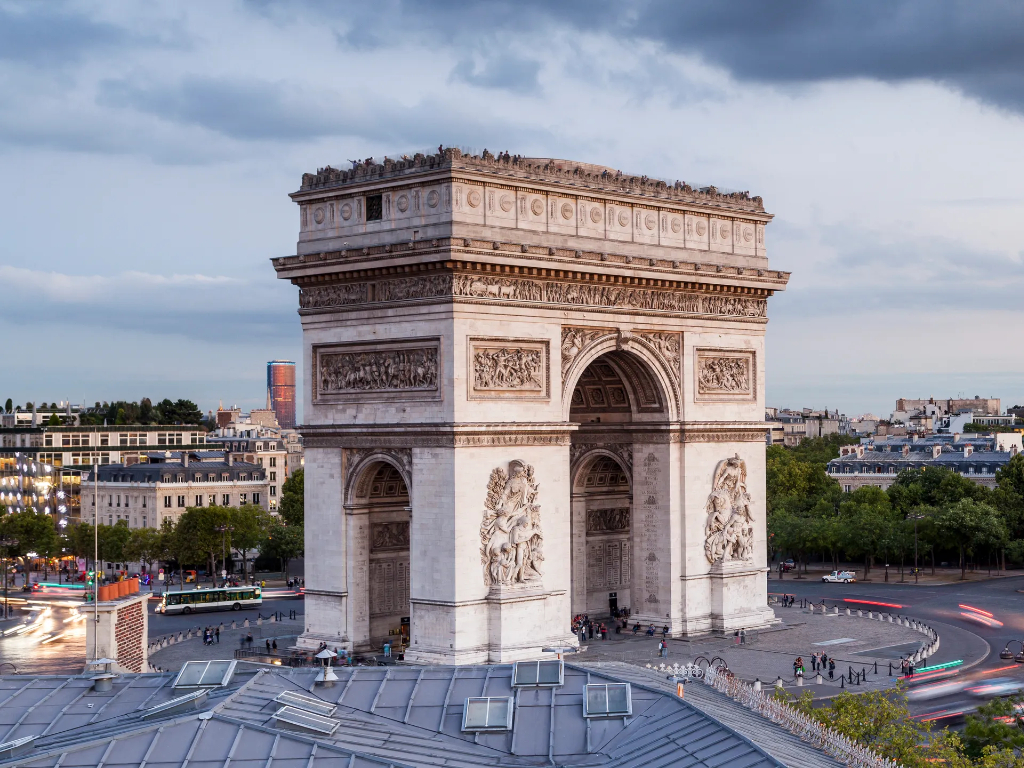 Arc de Triomphe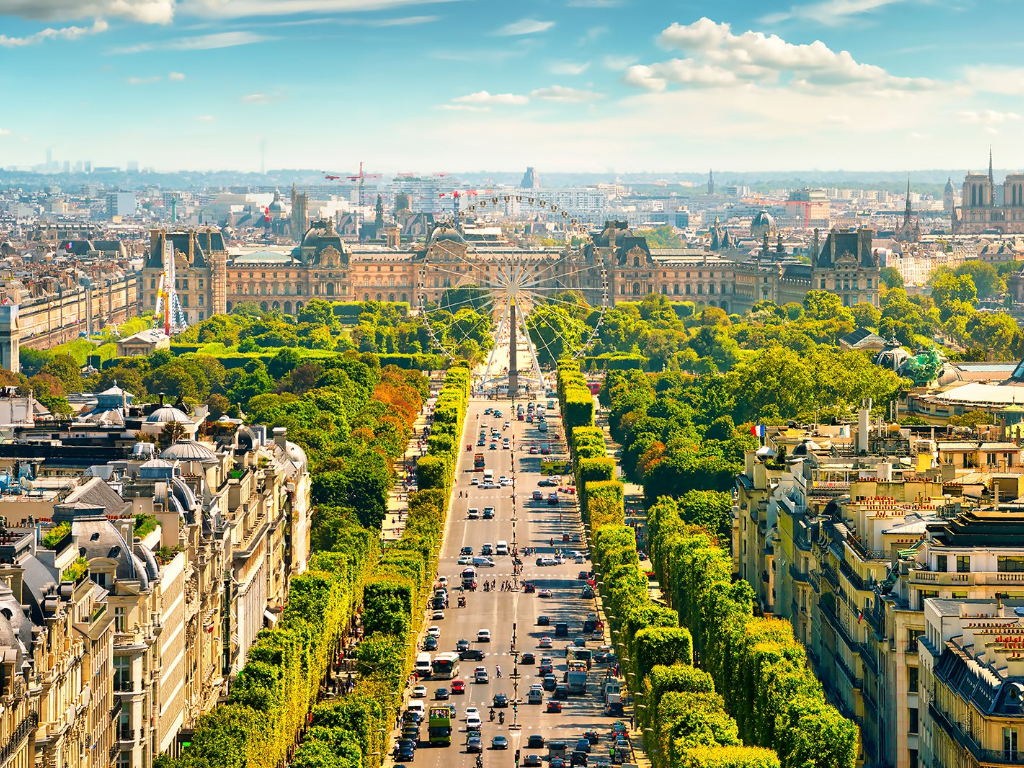 Champs Elysees Boulevard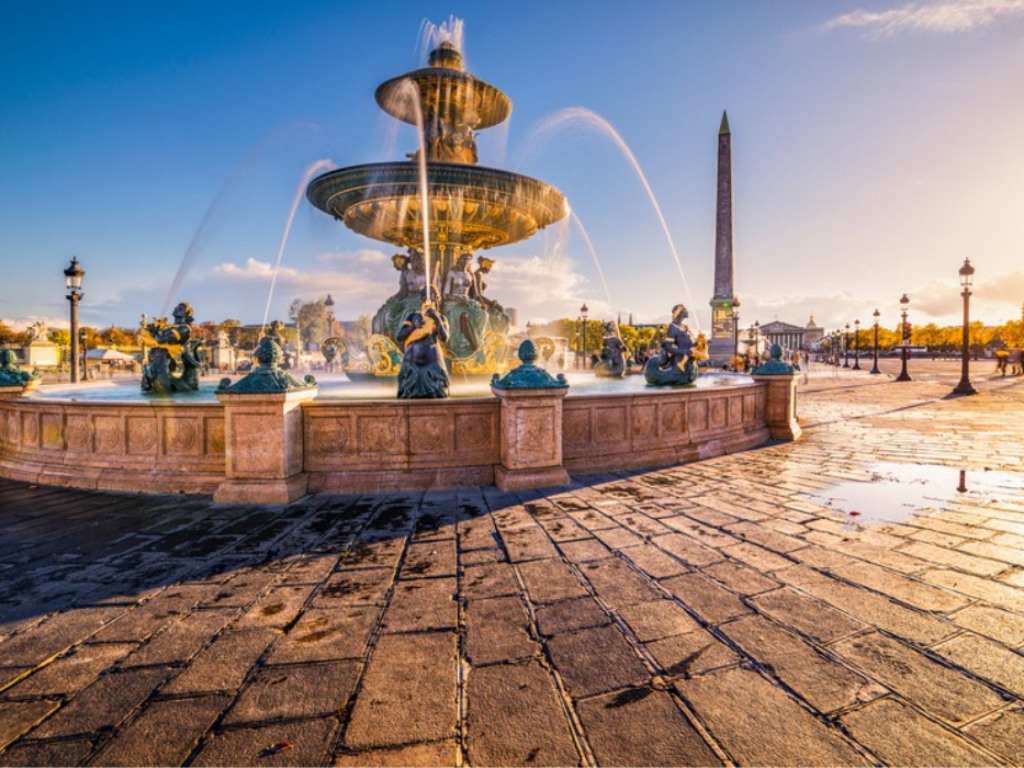 Place de la Concorde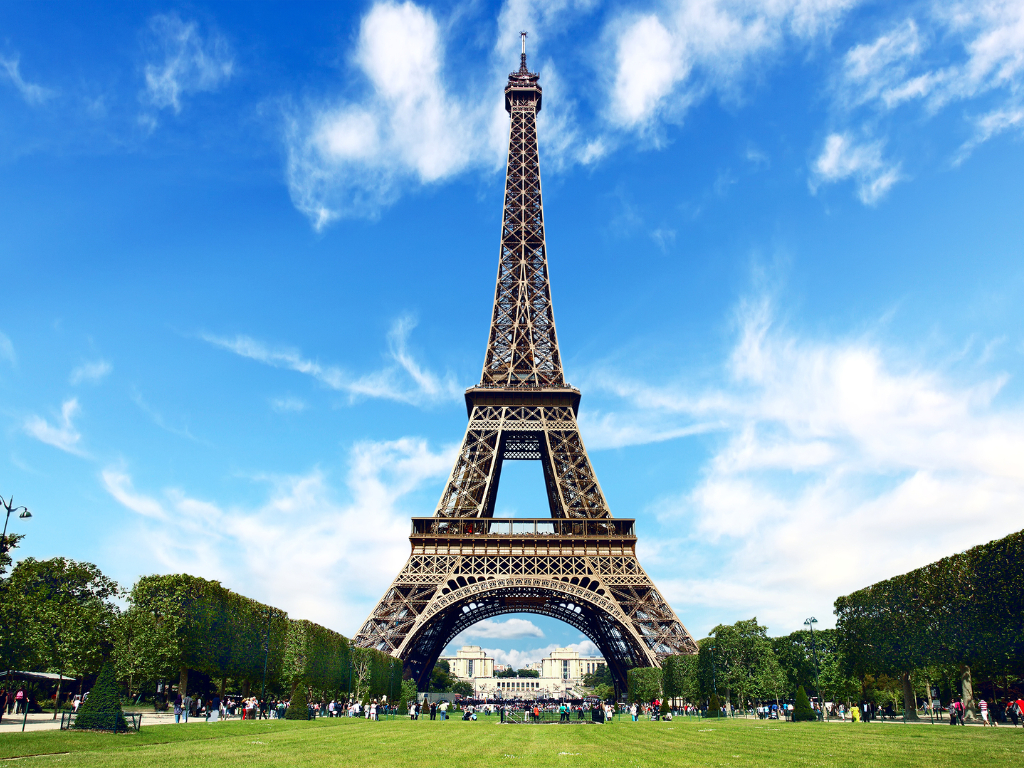 Eiffel Tower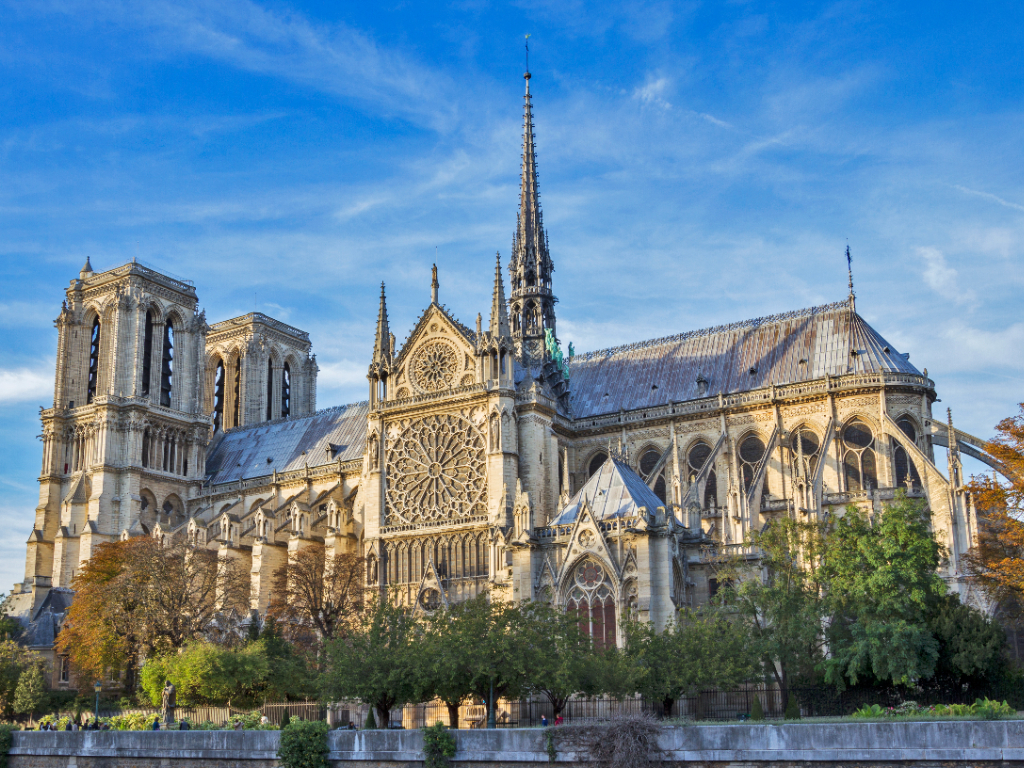 Notre Dame Cathedral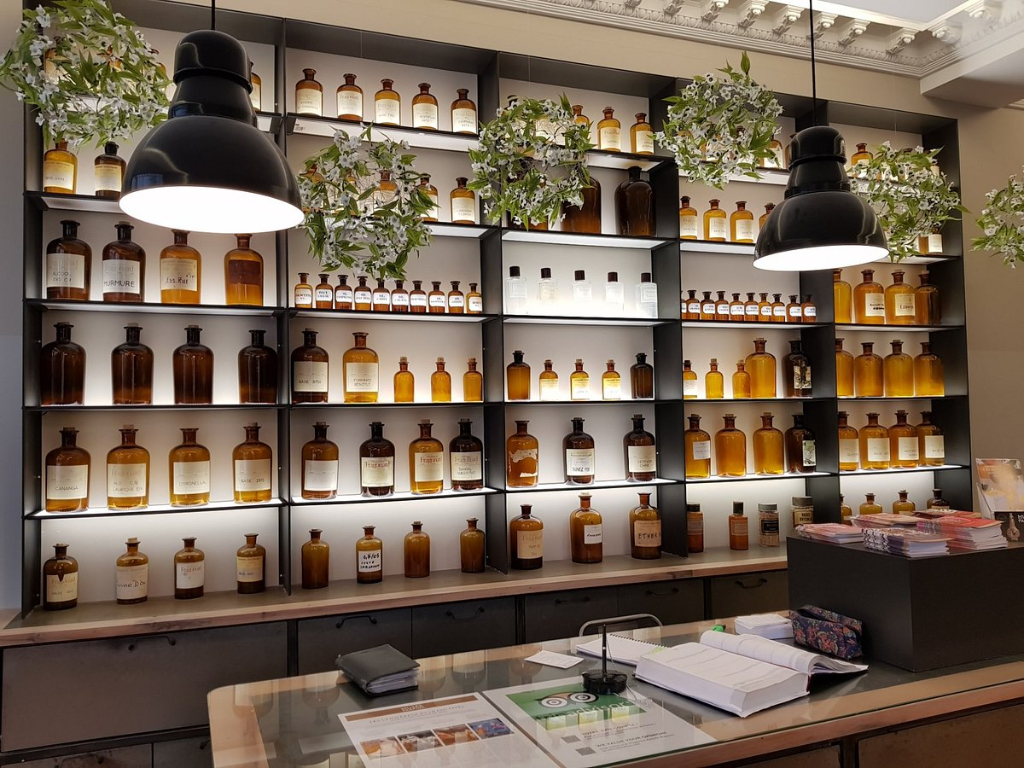 Fragonard Perfumery
Today, start your day on a monumental note by visiting Napoleon's Arc de Triomphe, Champs Élysées Boulevard and Place de la Concorde on your city tour. Witness the iconic Eiffel Tower and celebrated Notre Dame Cathedral, one of the most magnificent masterpieces of Gothic architecture. Thereafter, check out Fragonard Perfumery, one of the largest perfumeries in France, and indeed, it also happens to be an awesome place to purchase exclusive French scents that won't break the bank. In the evening, you may wish to take an excursion cruise along the romantic River Seine at your own expense.

Breakfast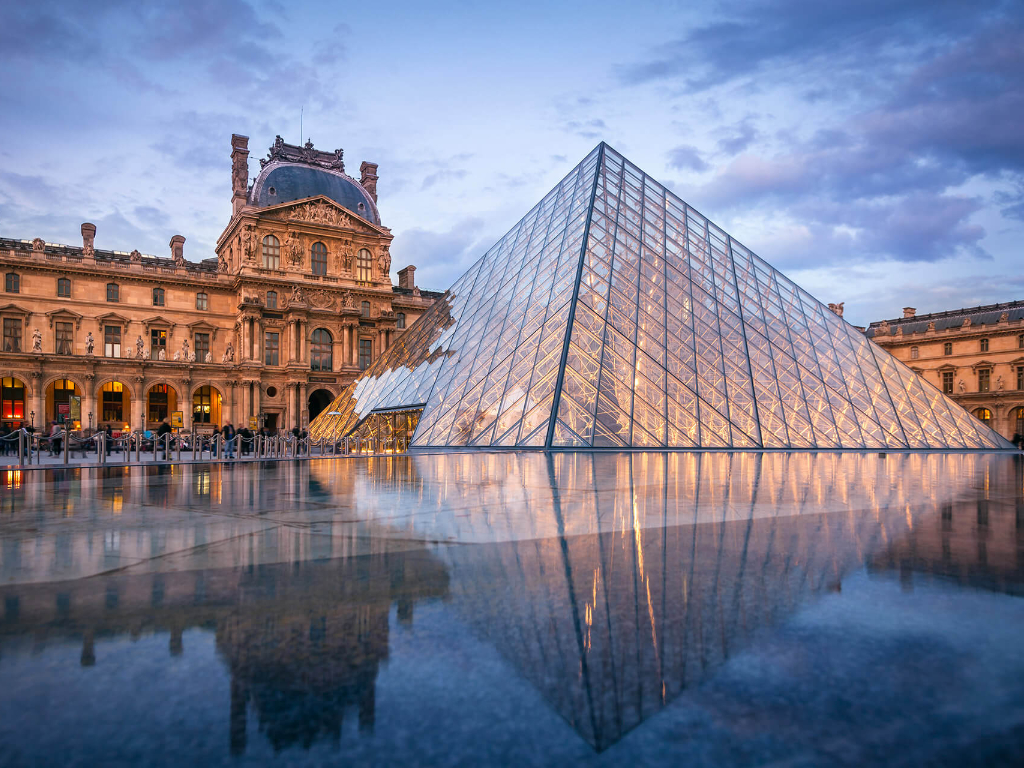 Louvre (Suggest visiting)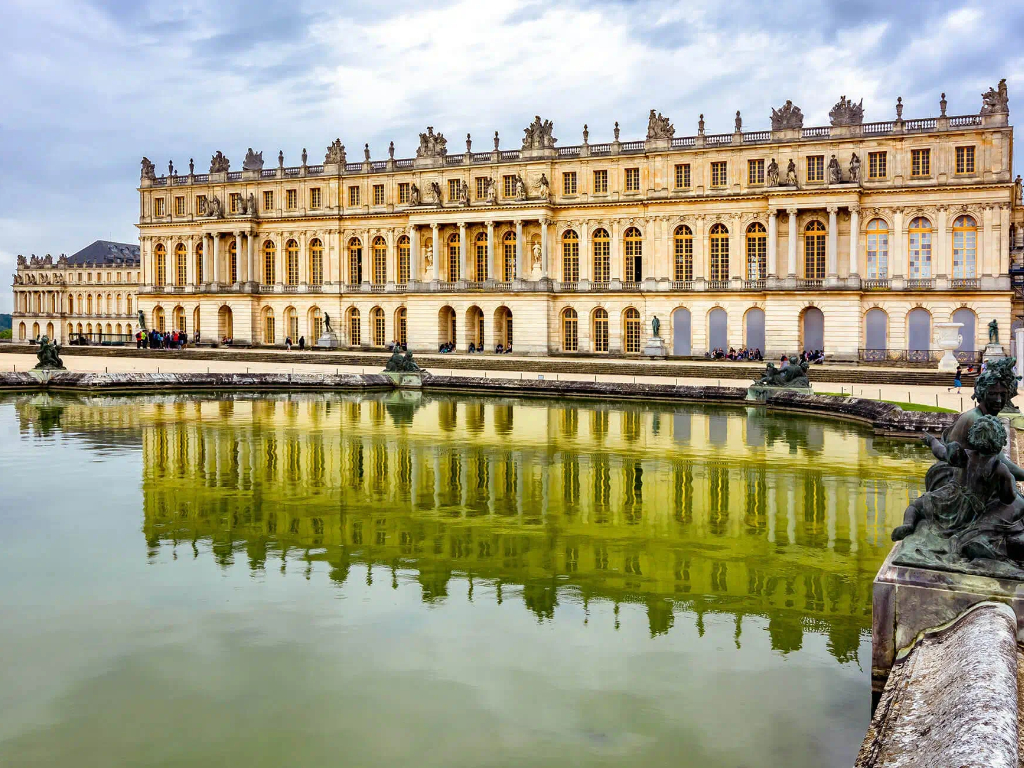 Palace of Versailles (Suggest visiting)
Today, spend the day at leisure traversing the city. May we suggest that you head to the cafes near the Louvre where you can order a cuppa, a crepe, and watch the world pass you by as you engage in priceless conversations with your loved ones. You may also wish to visit the extravagantly grandiose Palace of Versailles at your own expense. This is afterall, Paris.

Breakfast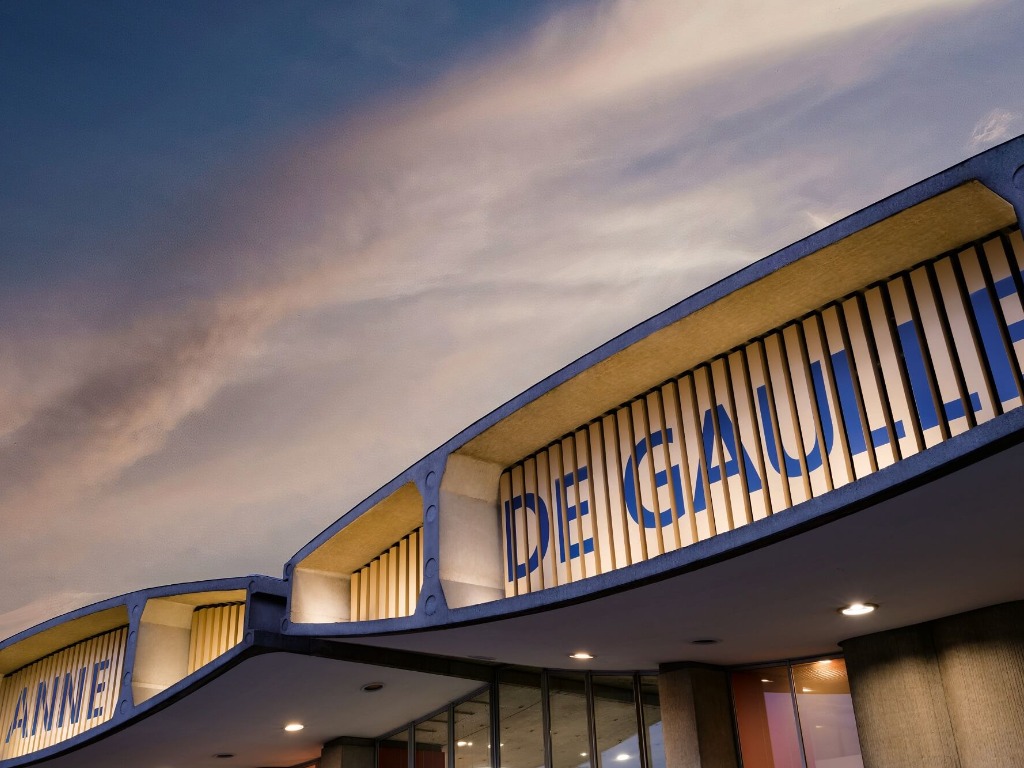 Paris Airport
If time permits, you can do some last-minute shopping before you transfer to the airport for your flight home.

Meals On Board / Breakfast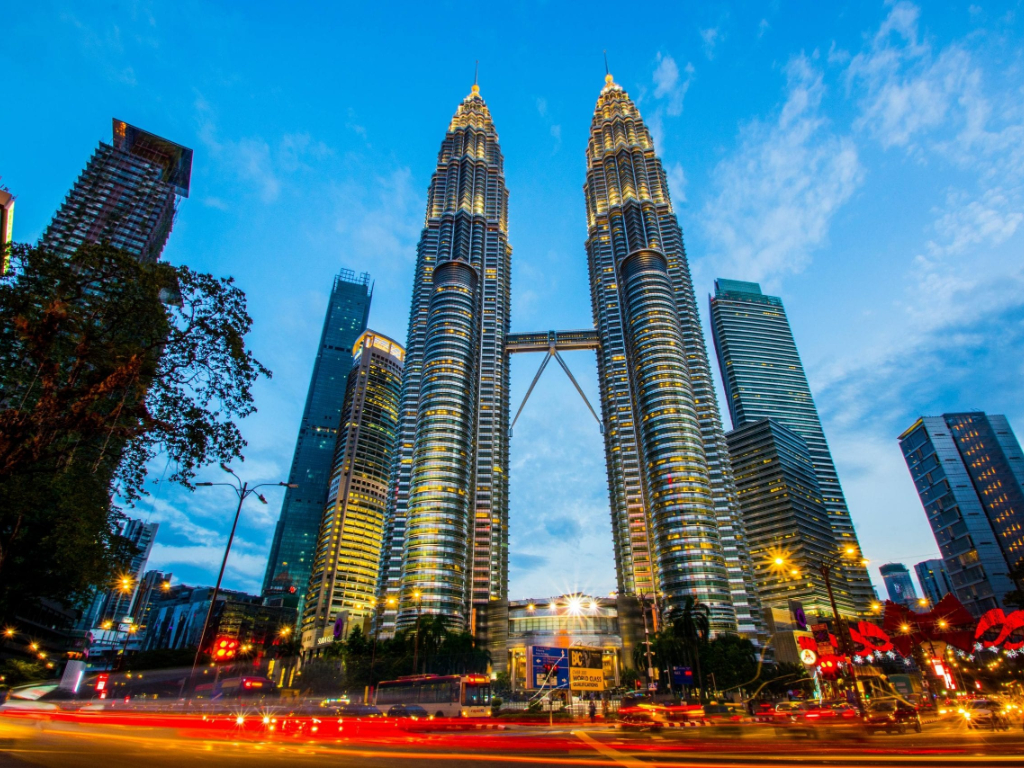 Home Sweet Home

Meals On Board
Zurich Airport

飞机餐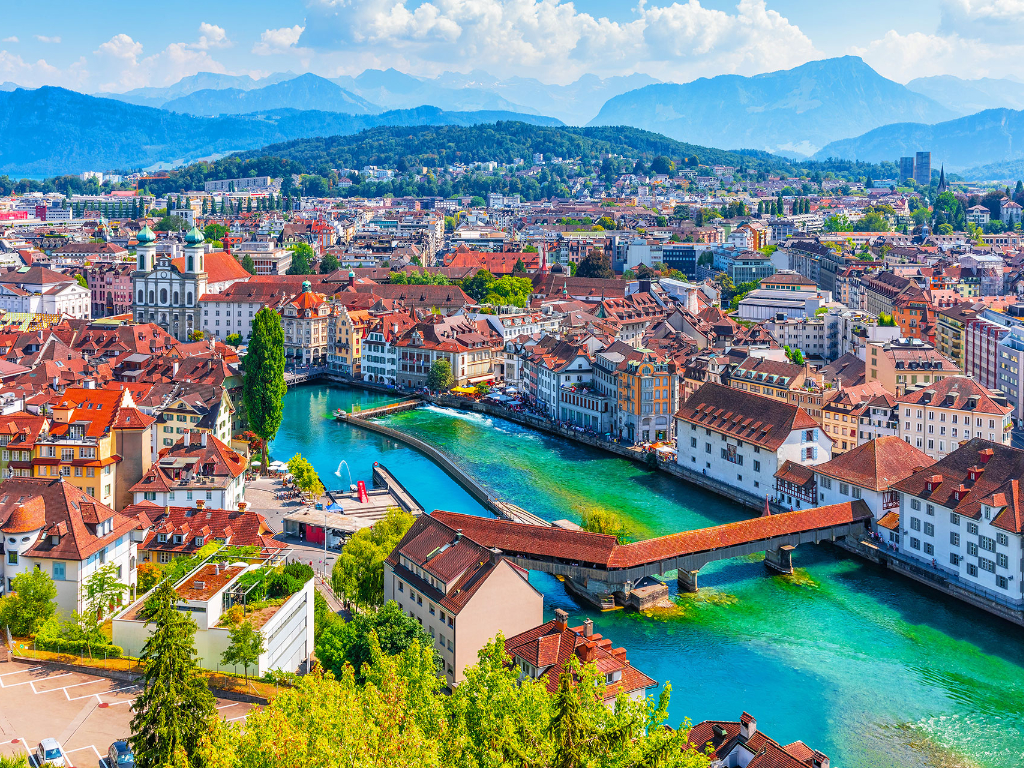 Lucerne

飞机餐 / 晚餐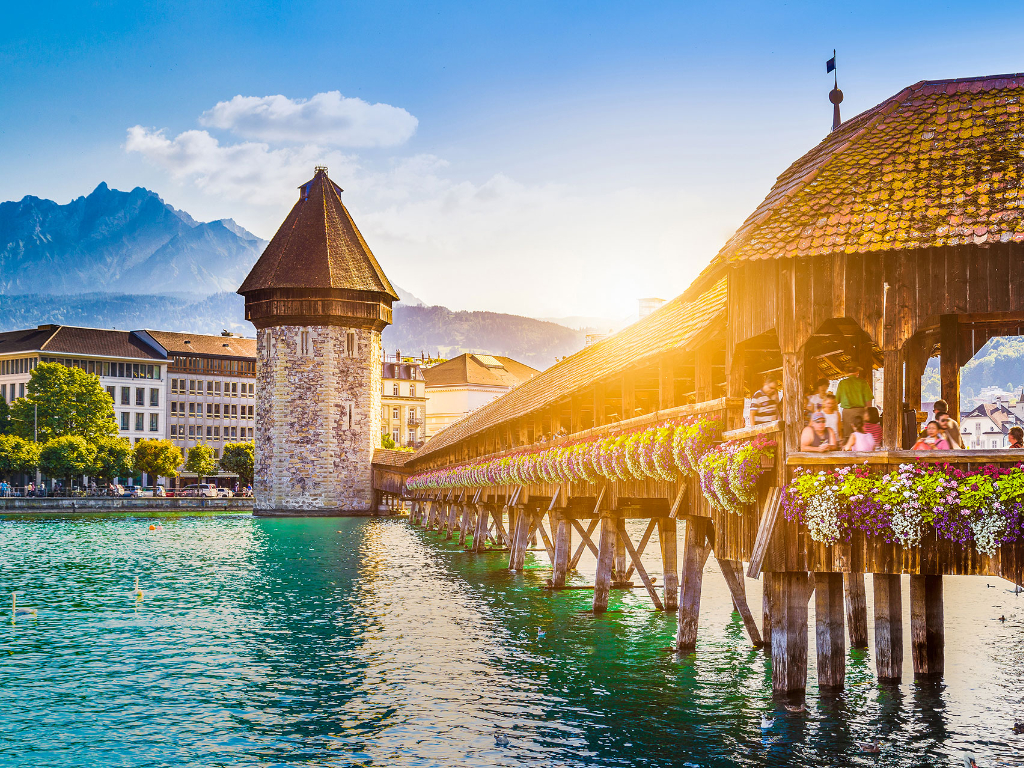 Chapel Bridge
Lion Monument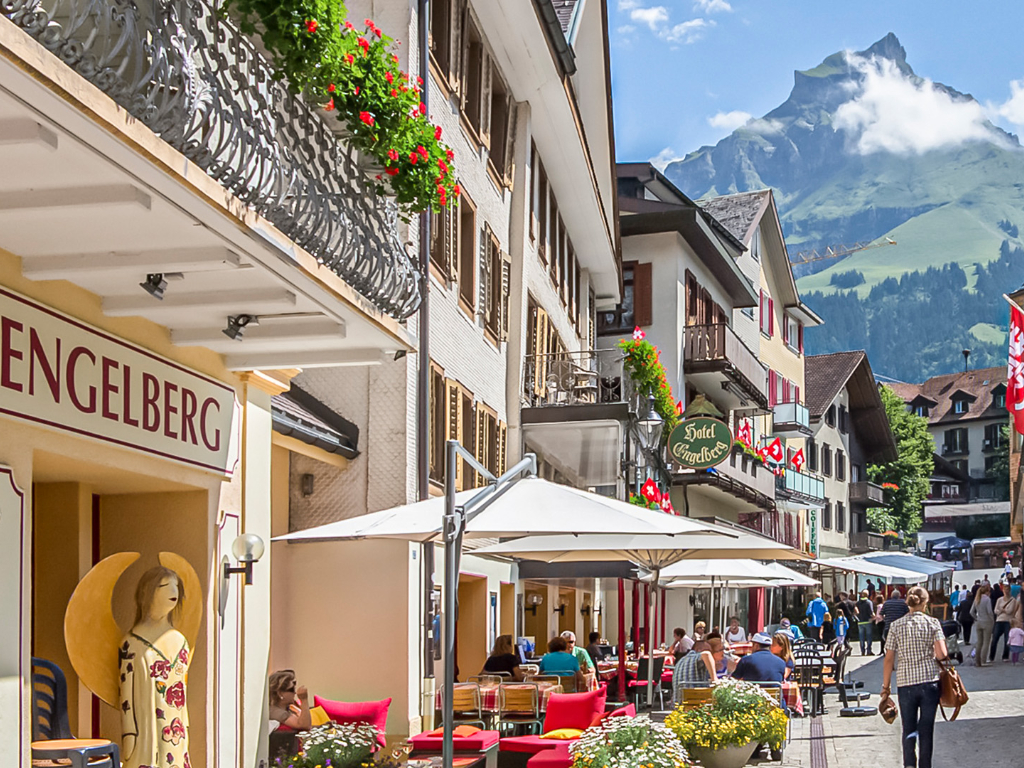 Engelberg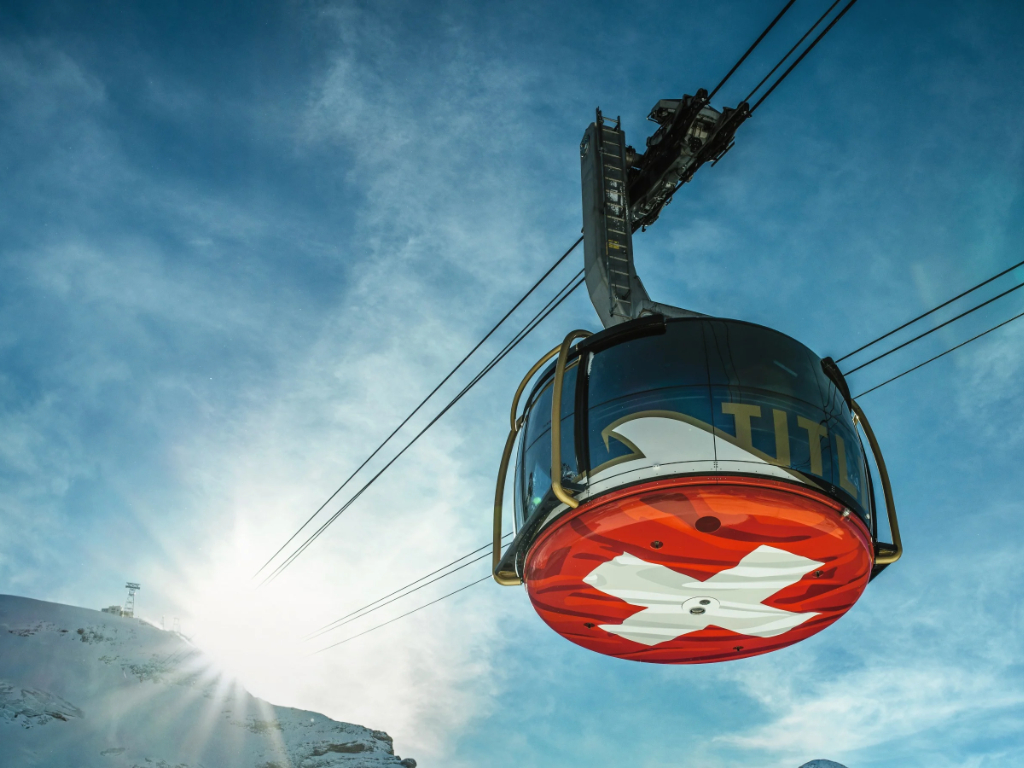 Mt Titlis
今早参观14世纪的有盖卡贝尔桥和用石灰岩雕刻出的狮子纪念碑。纪念碑是献给保卫法国国王阵亡的瑞士兵士。接着您可享受自由活动或逛街选购名牌手表、著名的瑞士巧克力和音乐盒。启程往英格堡。从那乘搭缆车登上狄特力士雪山,仰望阿尔卑斯山的绝美景色并享受在雪地上游玩雪管的乐趣。这个疯狂的冬季活动将会让你在橡胶轮胎上滑下赛道,非常刺激

早餐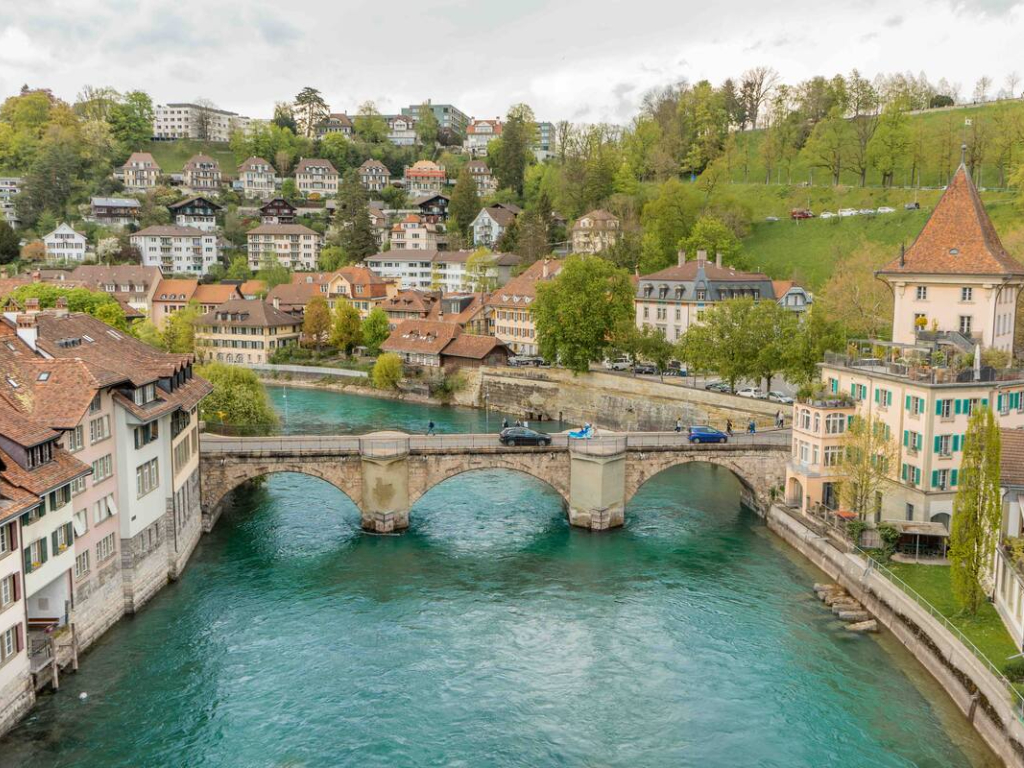 Bern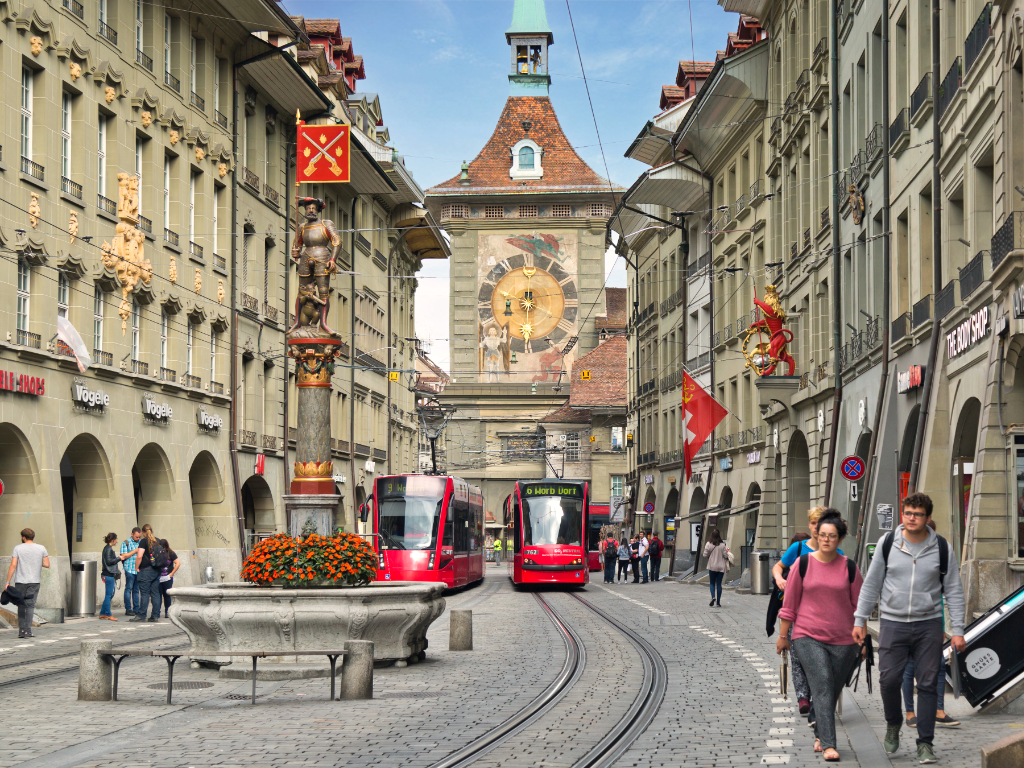 Clock Tower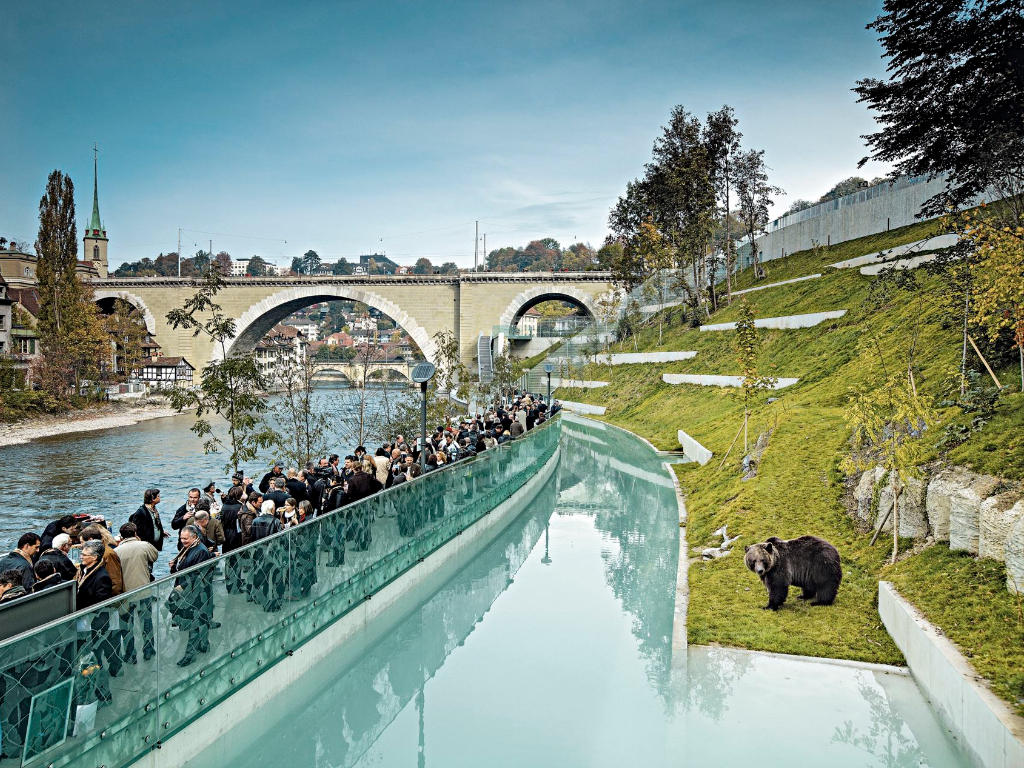 Bern Bear Park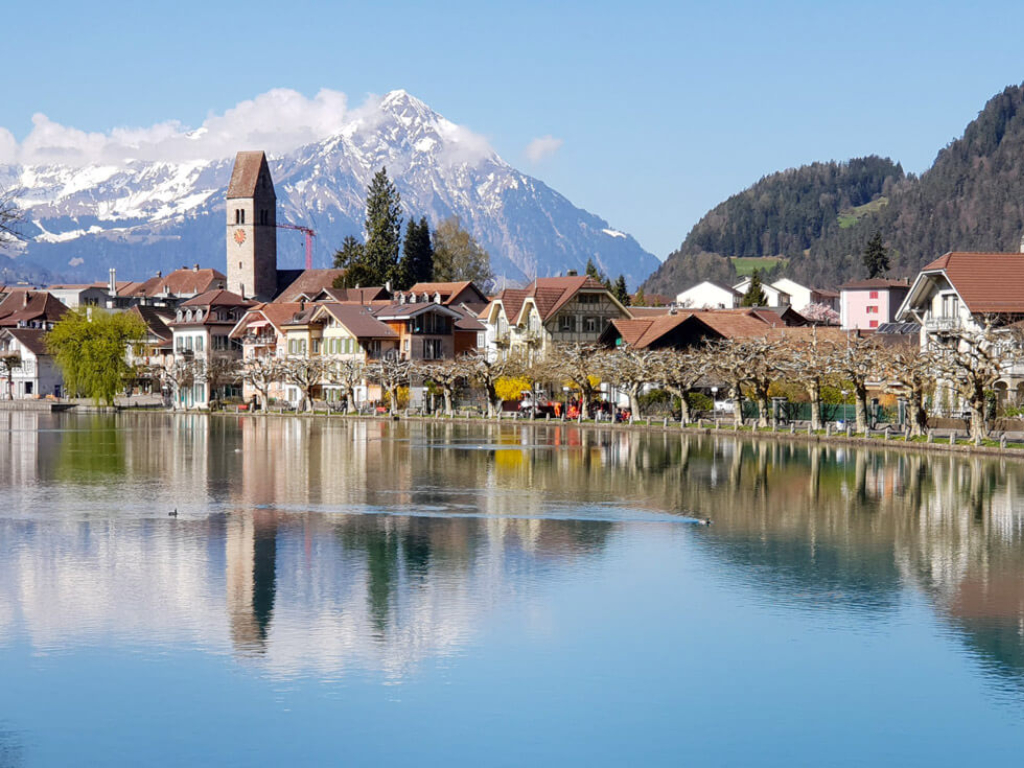 Interlaken
驱车启程到瑞士首都伯恩。抵达巴恩霍夫广场后,步行参观美丽的喷泉与 16 世纪天文钟楼。在同一条街上门牌 49 号,即是艾因斯坦的故居。这位伟大的科学家在1905 年,便是在此处写下了宇宙相对论。接着,带您到伯恩熊坑。自15世纪末,伯恩熊已是旅客与当地居民的最爱。之后驱车往位于伯恩高地,处于少女峰脚下两个清澈湖中的英特拉肯度假村。您可在这儿观望伯恩高地的少女峰。您也可悠闲地漫步于这个城镇,并从许许多多的路边咖啡座中,任选一间,享受美味的咖啡。

早餐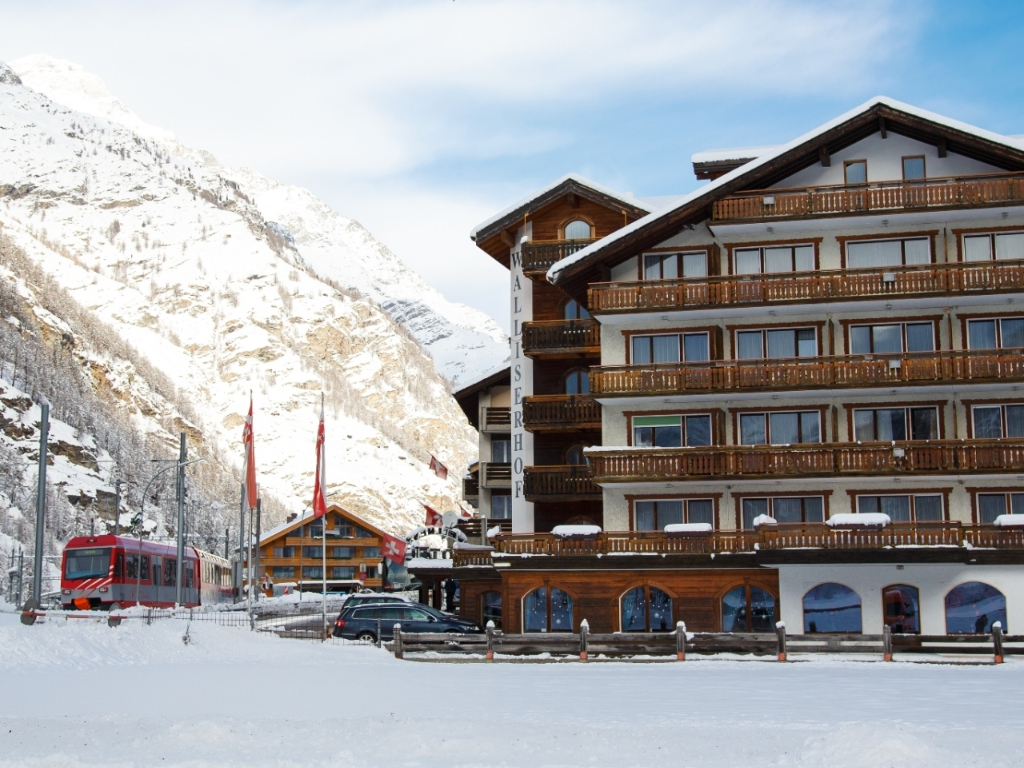 Tasch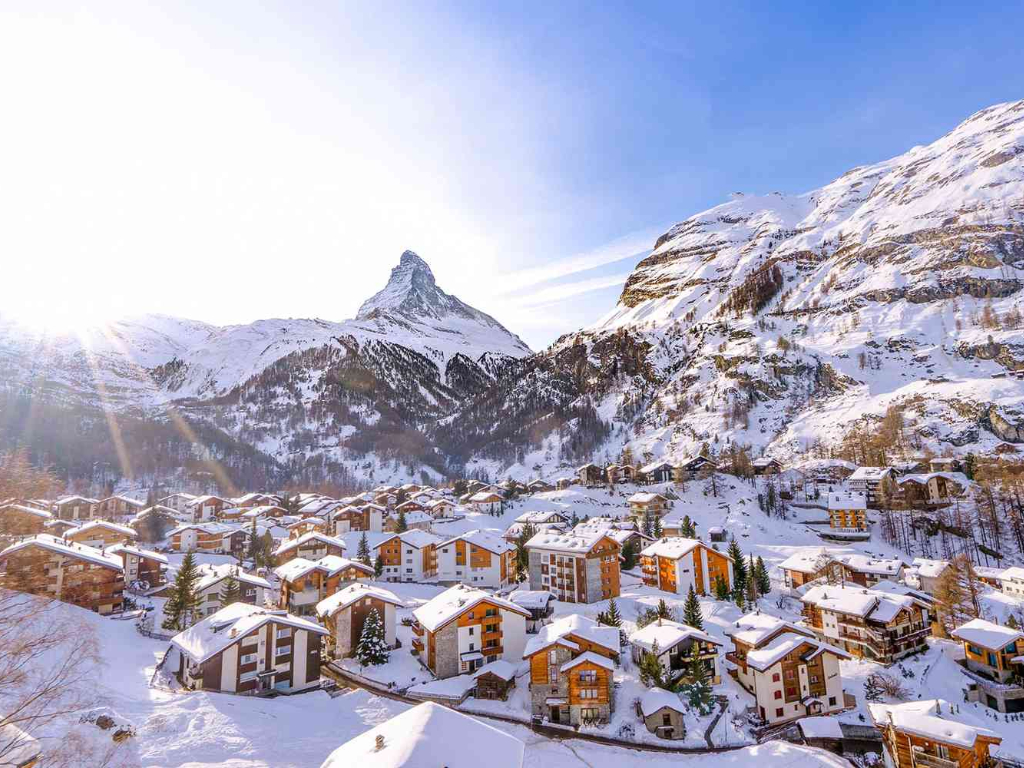 Zermatt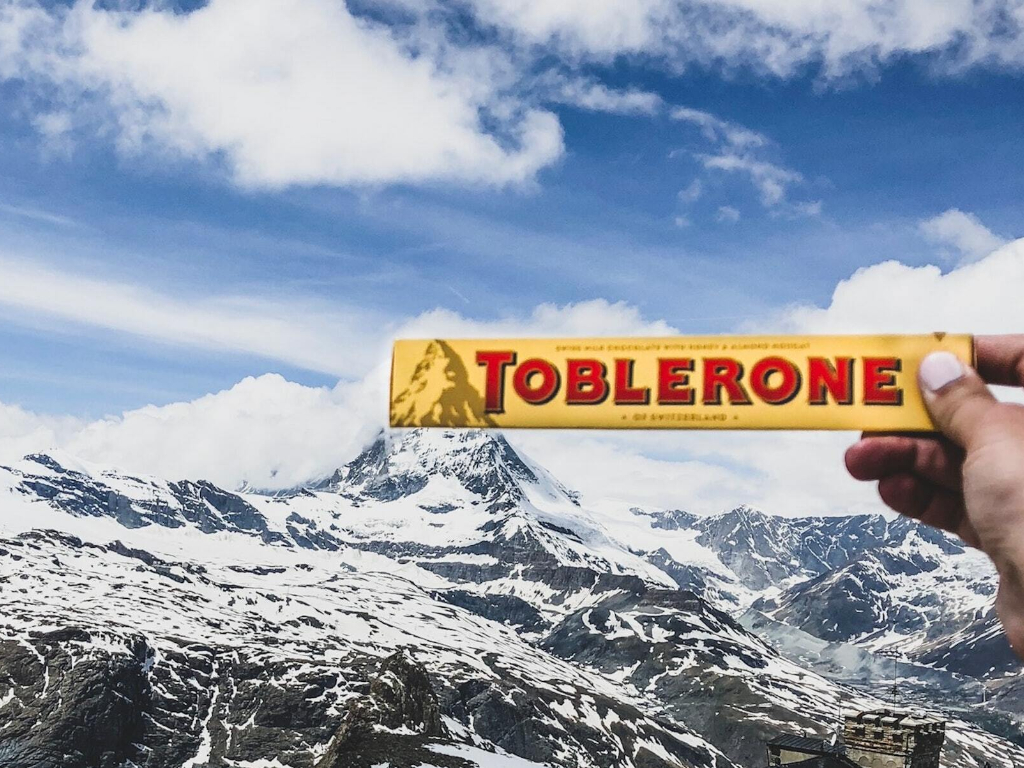 Matterhorn
今天,续程前往风光明媚的塔什,搭乘齿轨到采尔马特,也就是位于马特洪峰山脚下的著名度假城镇。马特洪峰是瑞士的代表标志,更是全球最富有特色的山峰之一。采尔马特这个美丽的城镇完全没有汽车的踪影,人们唯一的代步工具,就是马车和电动车。

早餐
Day 6采尔马特 — 蒙特勒 - 日内瓦 - 梅肯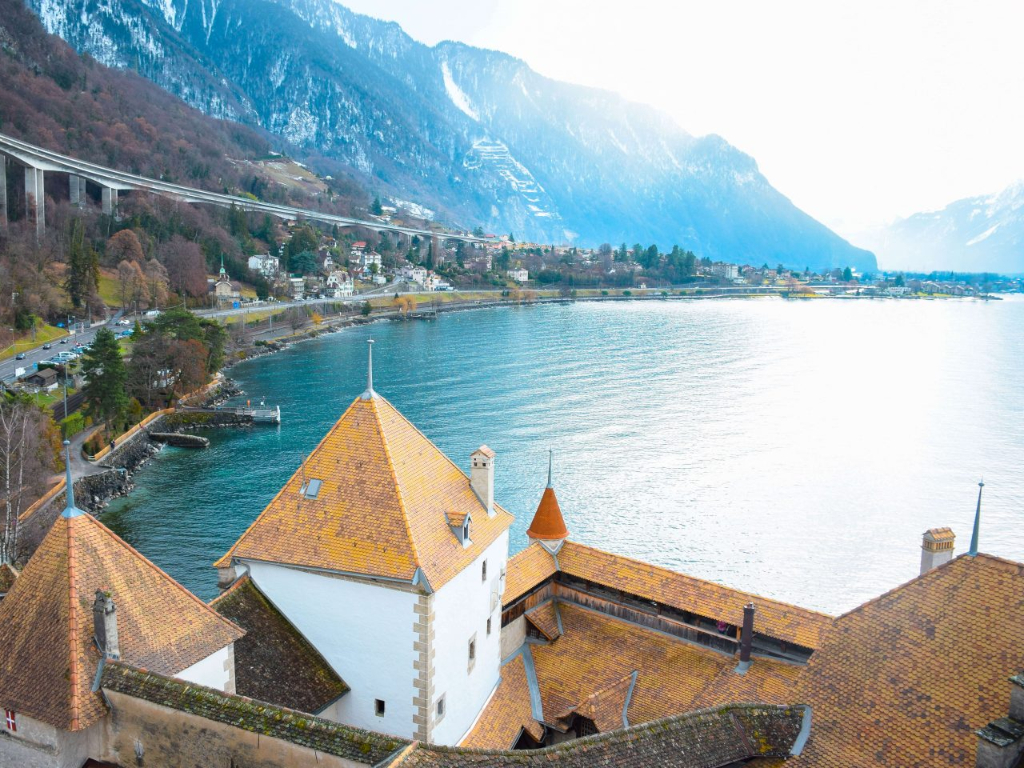 Montreux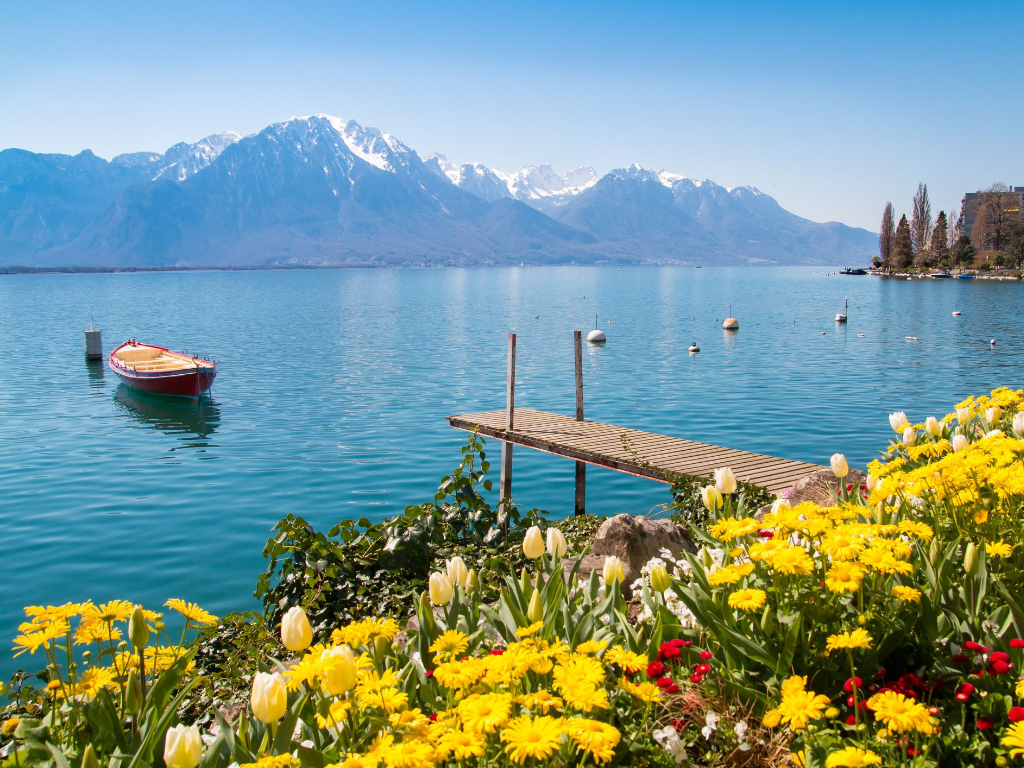 Lake Geneva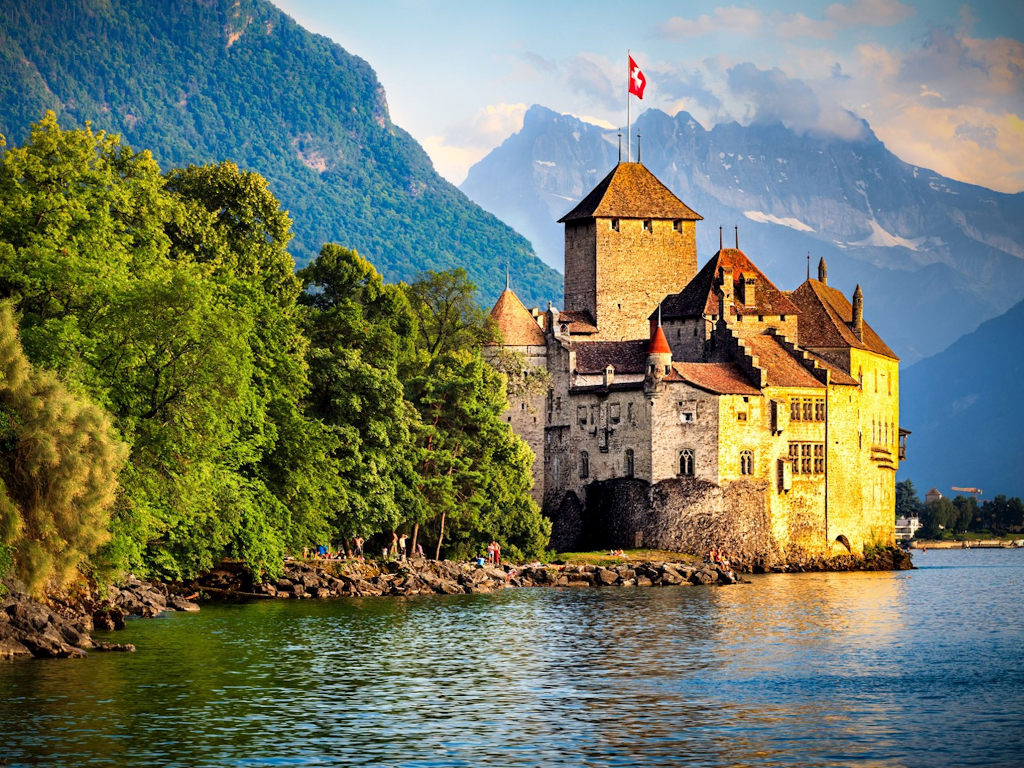 Chillon Castle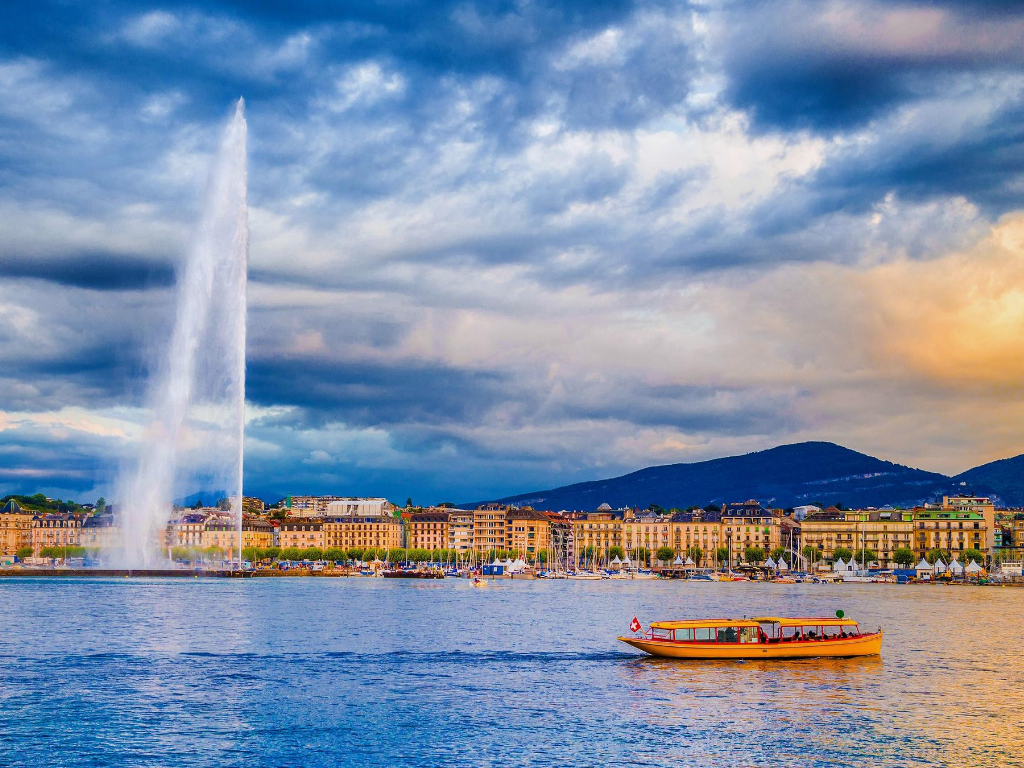 Jet d'Eau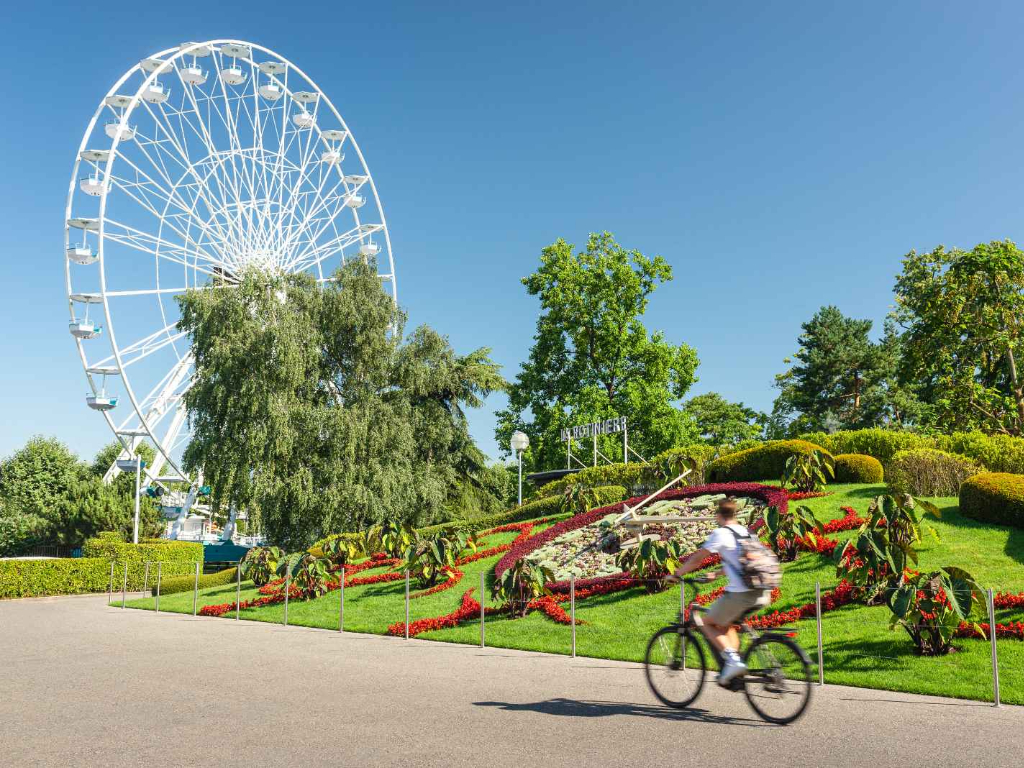 Flower Clock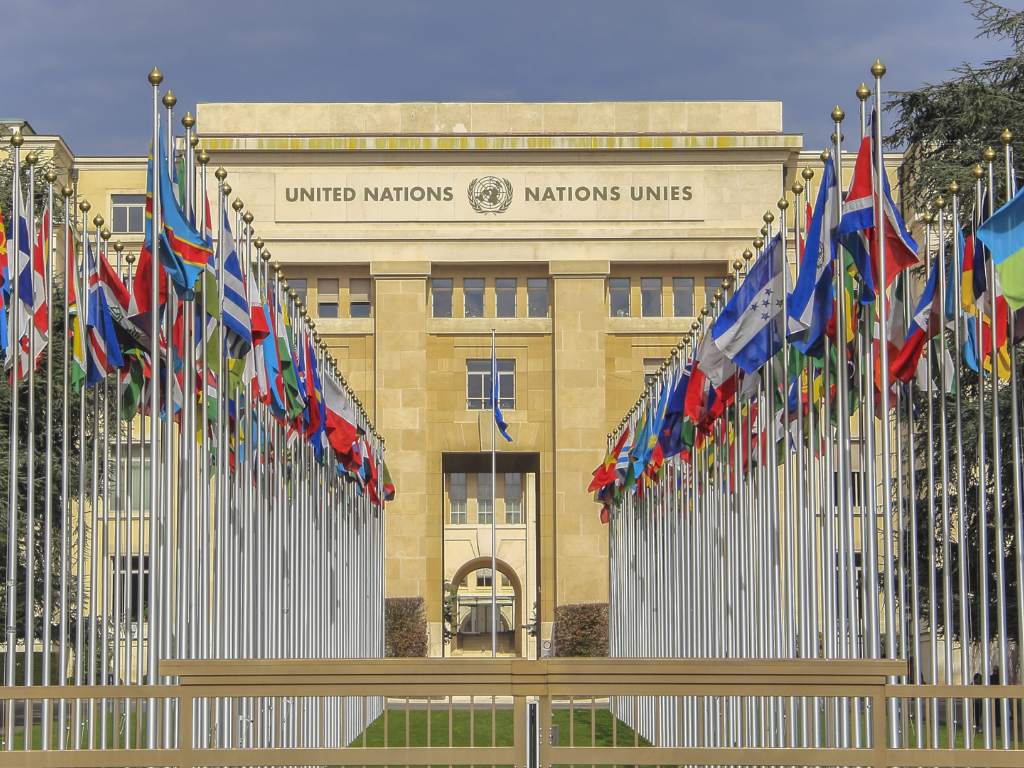 United Nations Building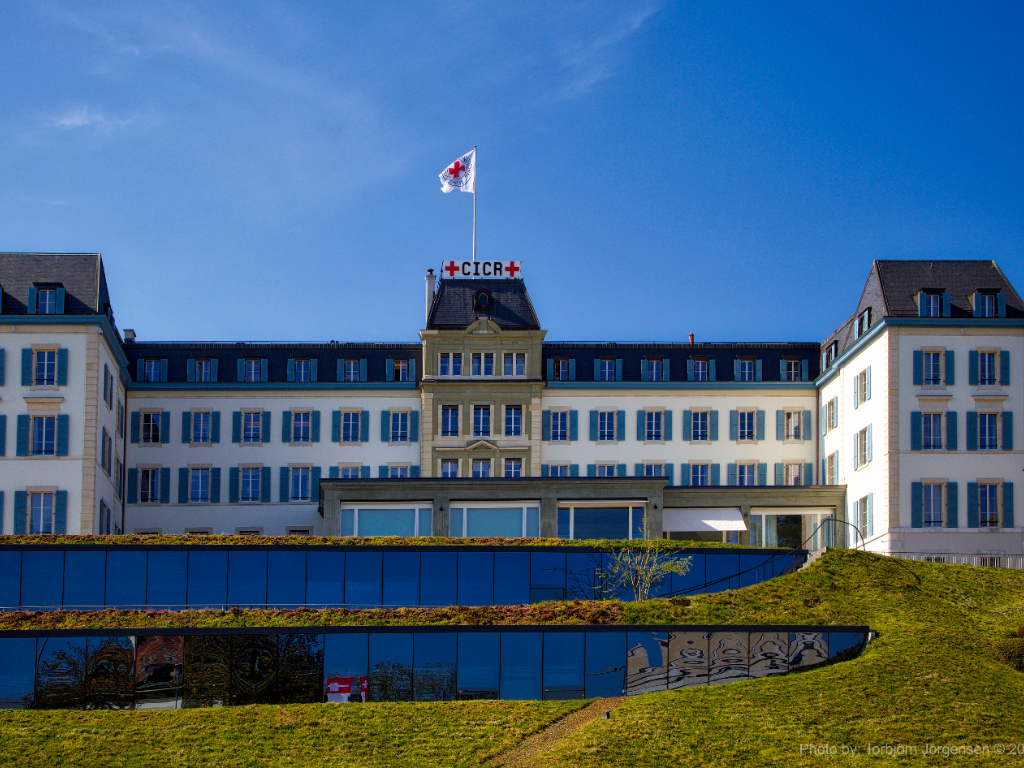 International Committee of the Red Cross
驱车启程到蒙特勒,轻依在日内瓦湖与群山之间,美丽的景致吸引旅客与当地居民的频繁到访。蒙特勒常被提为瑞士的文化之城,是很多艺术节日与重要世界性活动的主办城市,譬如蒙特勒爵士音乐节。在前往日内瓦之前,在西庸城堡拍照留恋。日内瓦不仅是排在纽约之后的重要联合国城市,它也是许多国际组织如世界卫生组织、国际劳工组织与国际红十字会委员会的所在之地。今天带您到日内瓦多个著名的地标景点,包括海港、世界最高的大喷泉和弗罗拉钟。您也可观望联合国大楼及红十字国际委员会。过后,送往梅肯夜宿。

早餐 / 晚餐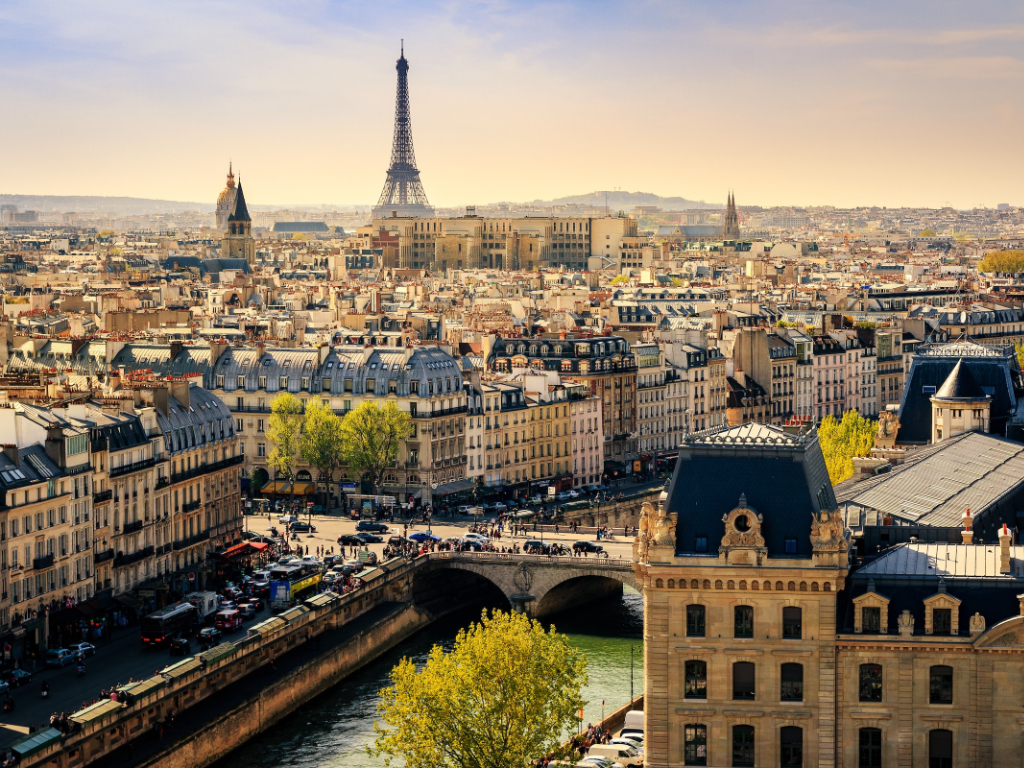 Paris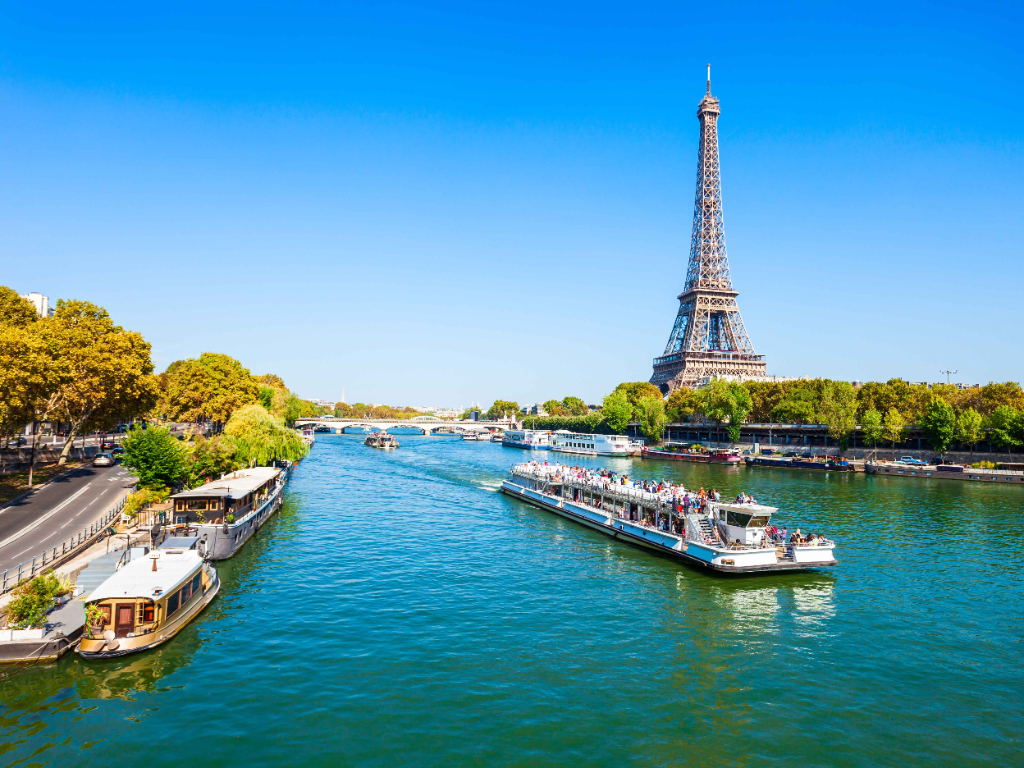 Seine River Cruise
今早,启程前往巴黎。抵达后,在塞纳河游船上欣赏巴黎的独特景色,途经许多著名景点。

早餐 / 晚餐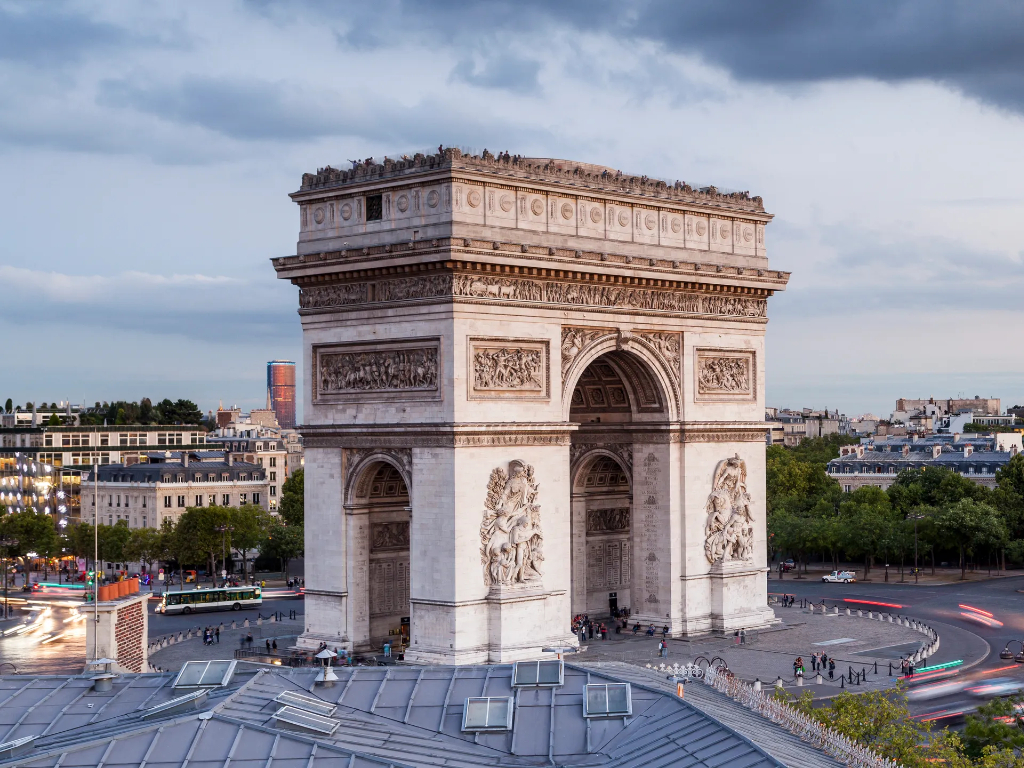 Arc de Triomphe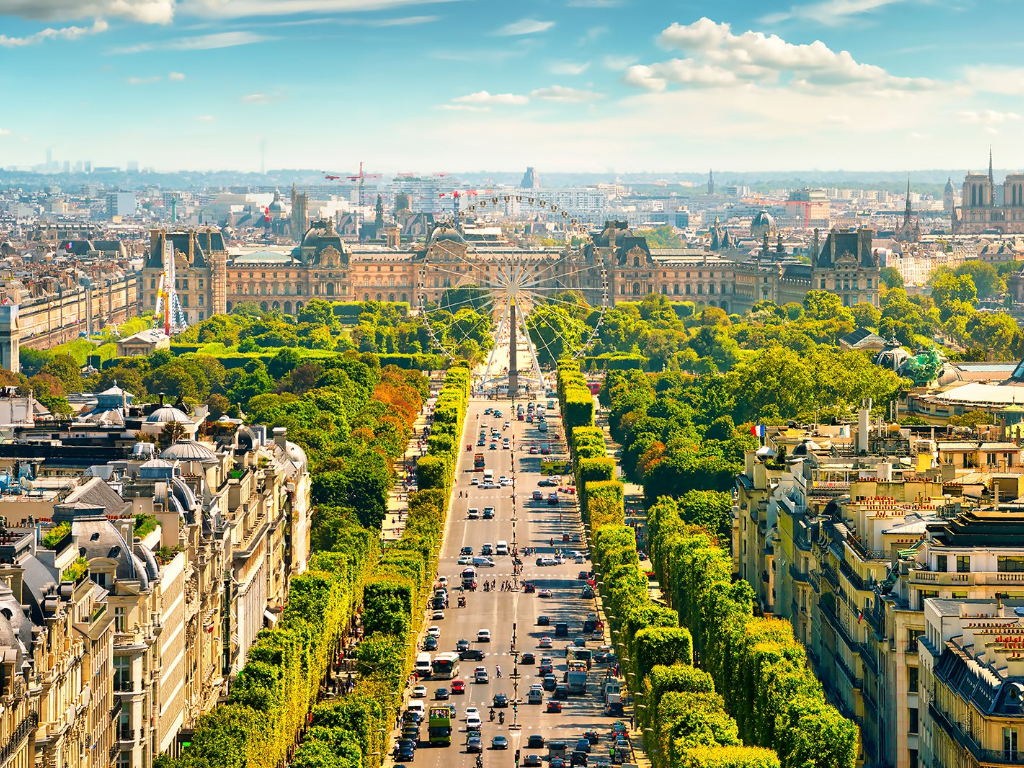 Champs Elysees Boulevard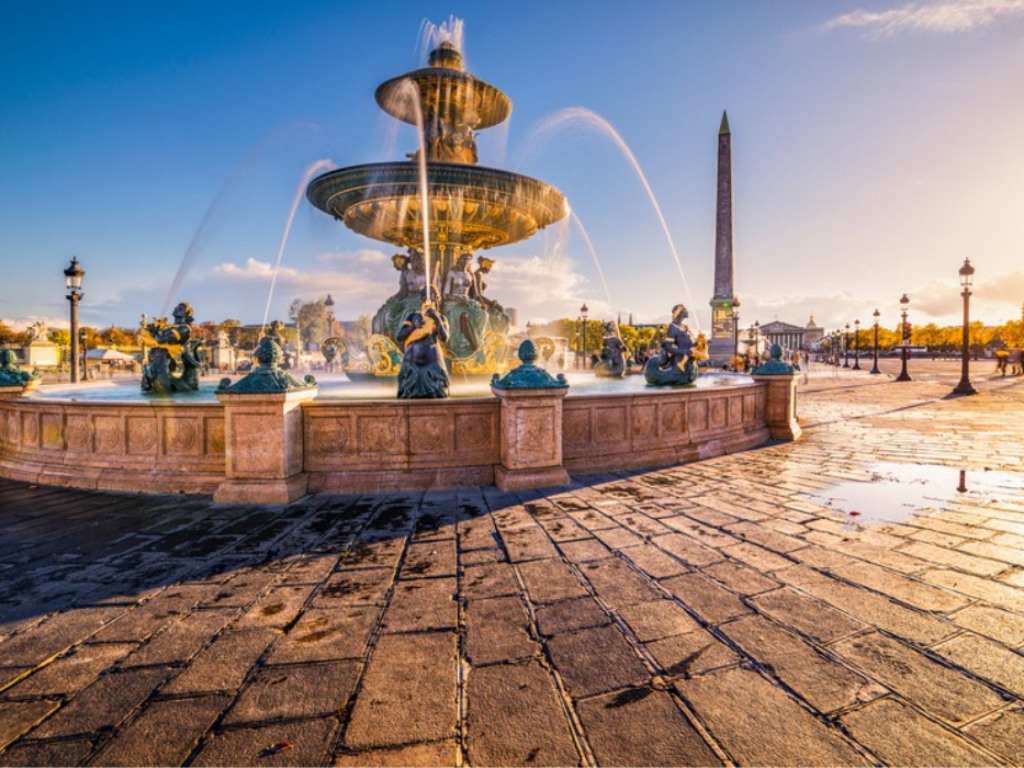 Place de la Concorde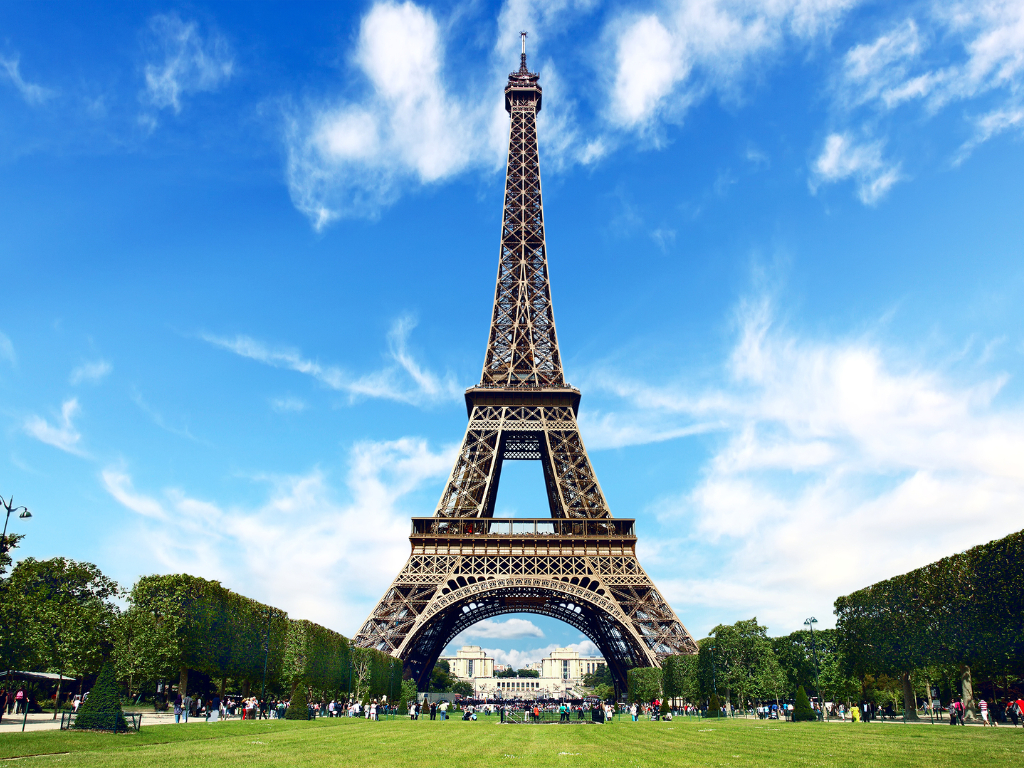 Eiffel Tower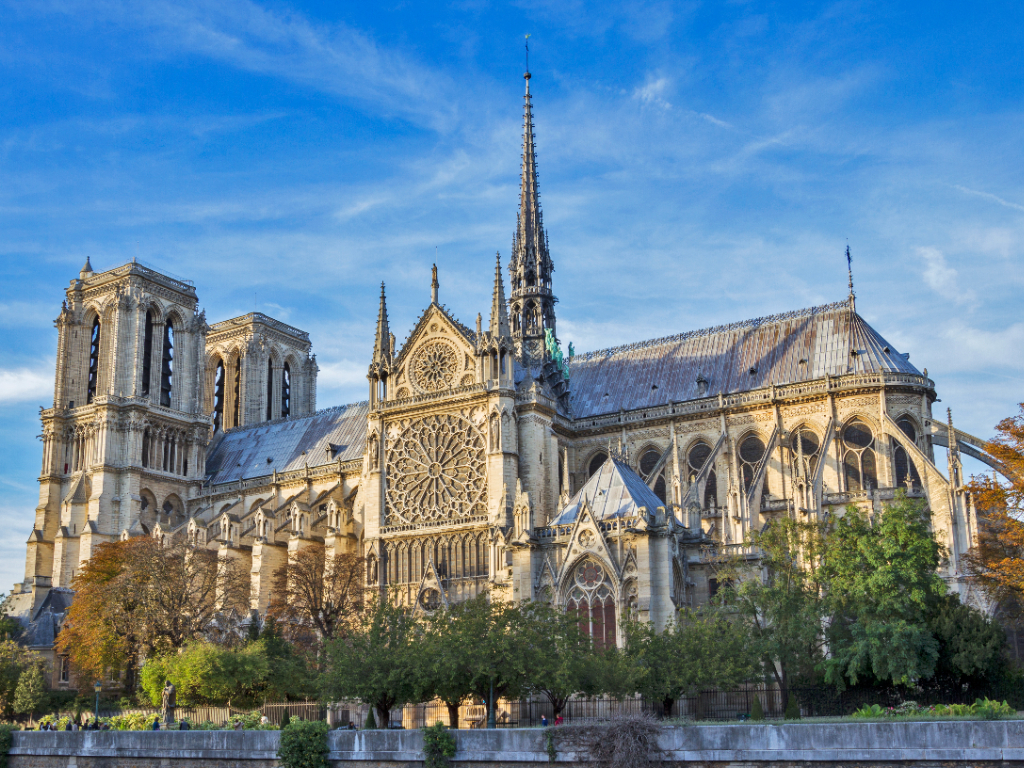 Notre Dame Cathedral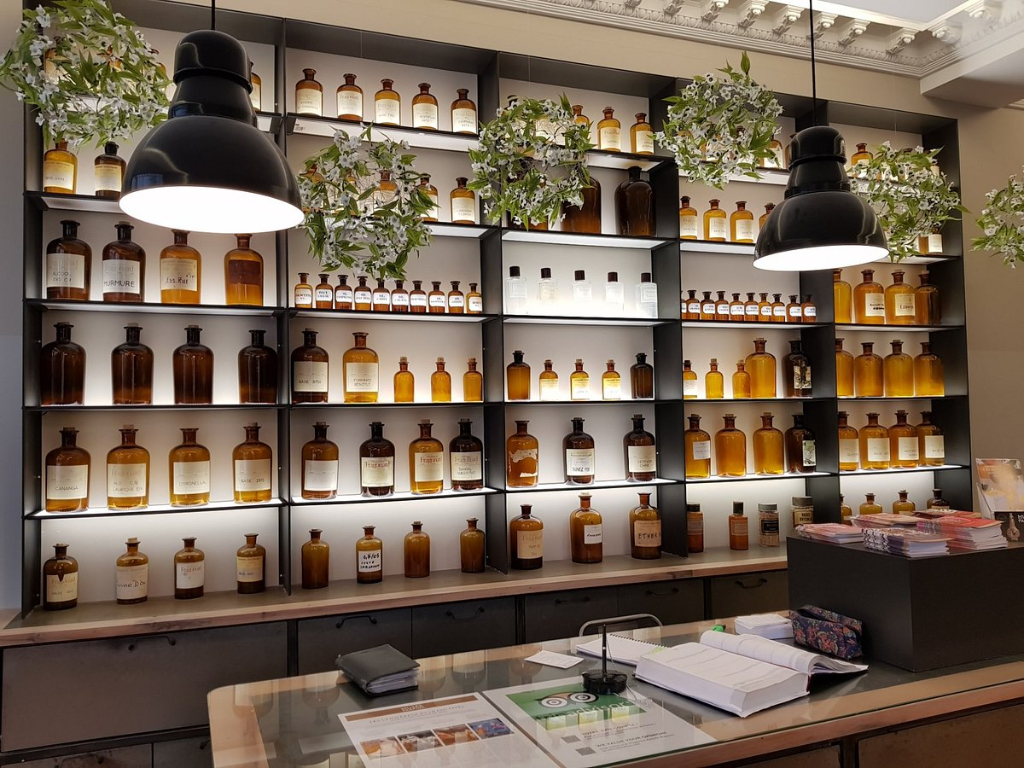 Fragonard Perfumery
今早的巴黎市区观光景点包括凯旋门、香榭里舍大道、协和广场,另外还观望艾菲尔铁塔和乘车经过圣母院。然后,到法国最大的香水厂之一的弗格纳香水厂,以好价格购买香水。中午,你可自由活动,继续探索巴黎风情。

早餐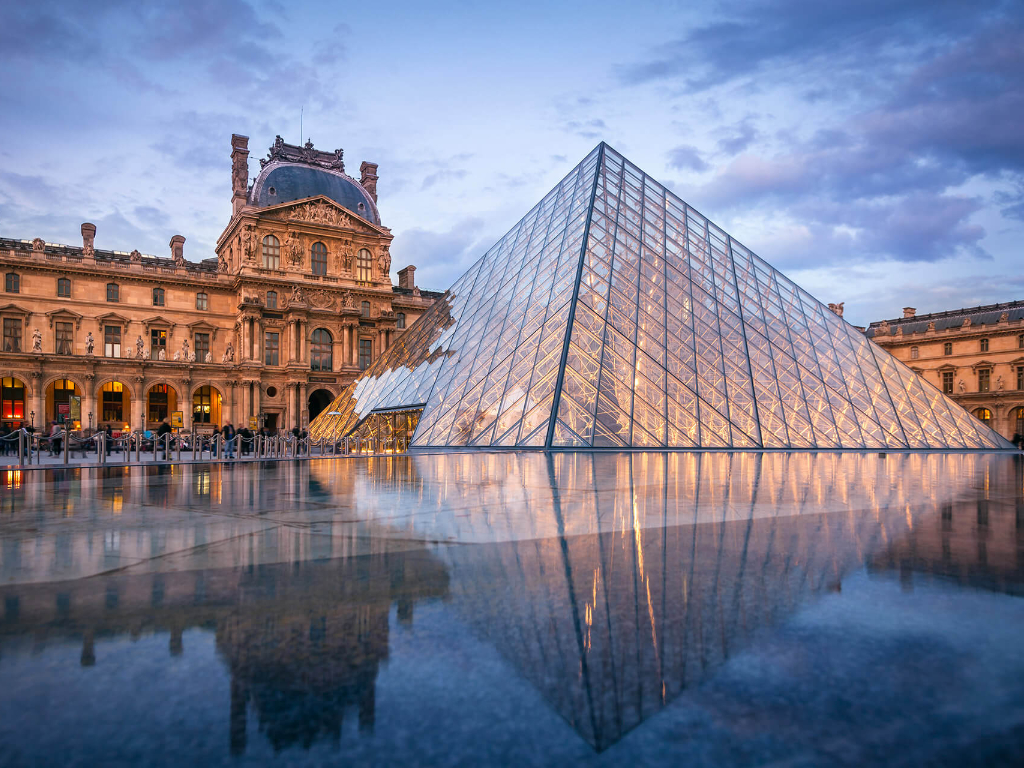 Louvre (Suggest visiting)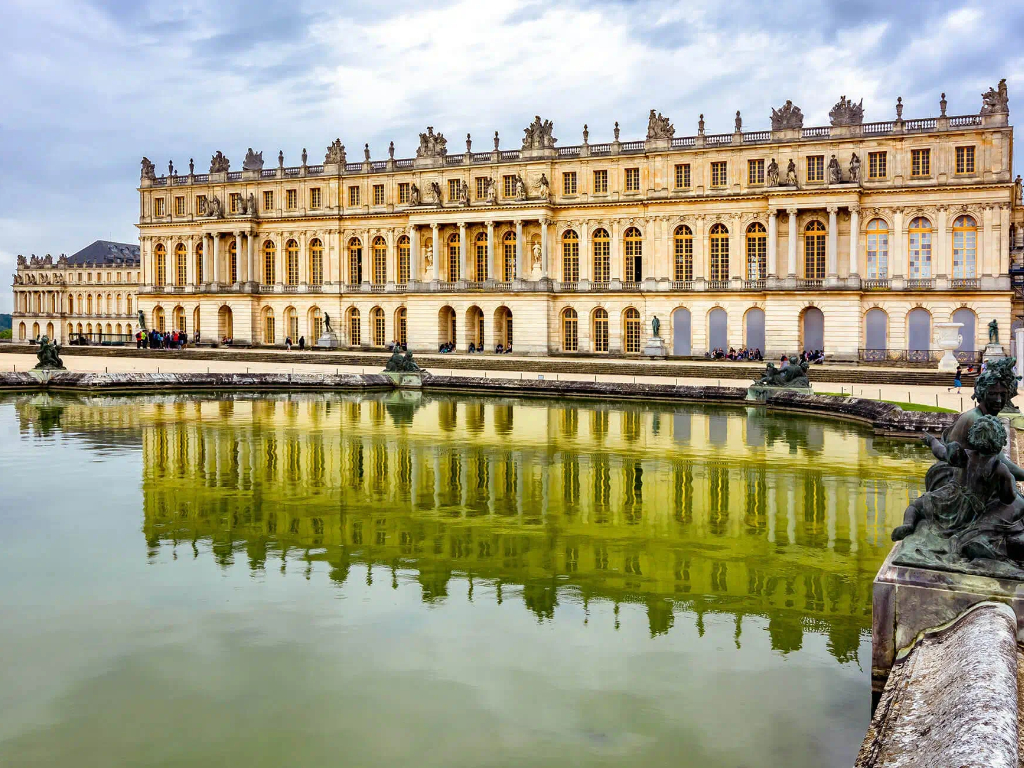 Palace of Versailles (Suggest visiting)
今天,你可自由活动,继续探索巴黎风情。你也可自费参观著名的凡尔赛宫。

早餐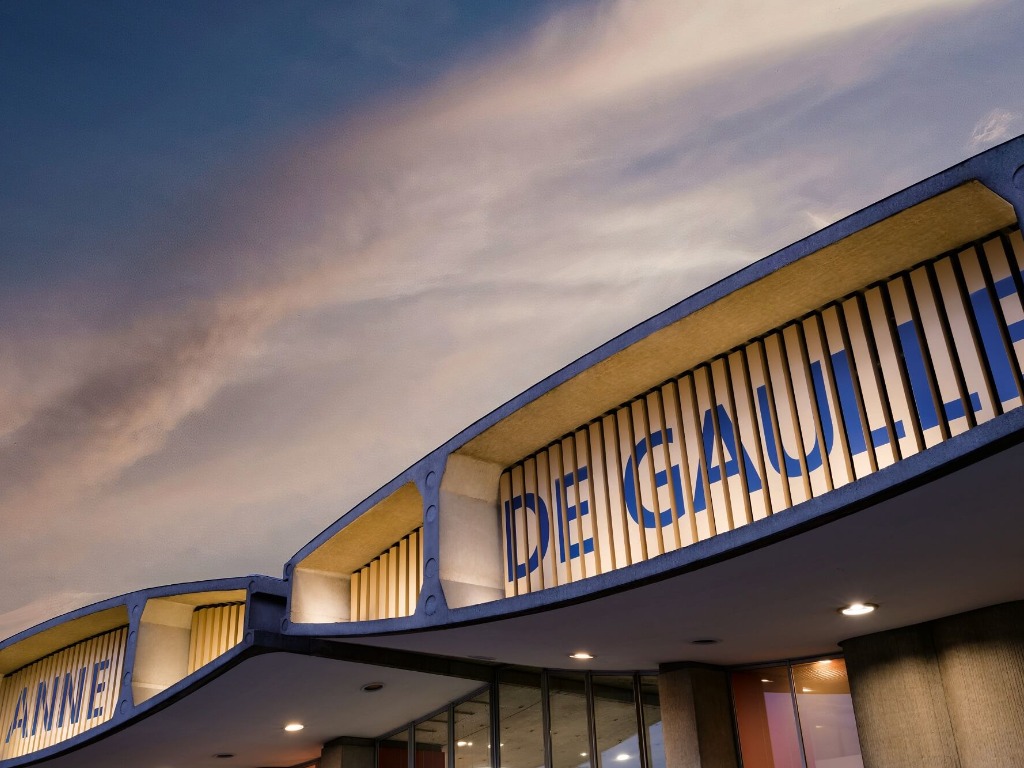 Paris Airport
若时间允许,您可自由活动至集合时间,送往机场搭乘客机回返新加坡。

飞机餐 / 早餐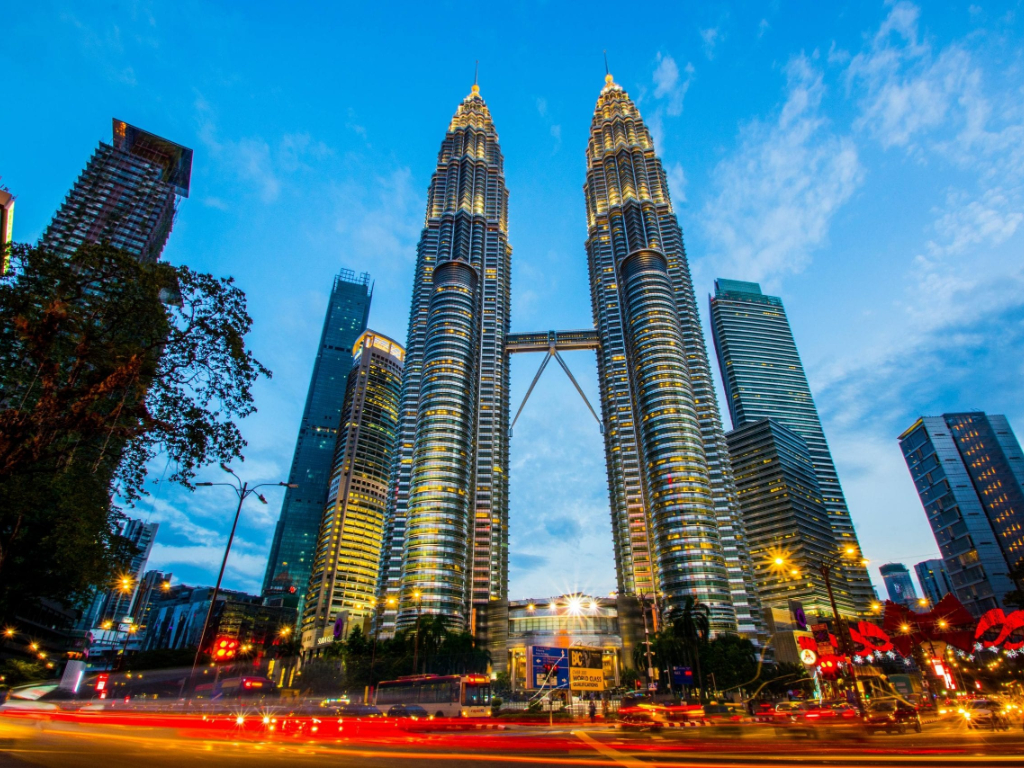 Home Sweet Home

飞机餐
Departure
Airline
Price From
Book Now
Departure
Airline
Price From
Book Now