Itinerary Download
|

Share with friend
行程亮点:
游览素有'东方威尼斯'之称的【乌镇水乡】
船游中国十大风景名胜【杭州西湖】
游览西湖著名景点-【雷峰塔(含电梯)】
漫步在明清建筑和古色古香的【七里三塘街】
游览亚洲最大【星巴克烘焙工坊】,也是目前全球最大的星巴克。
前往【上海城隍庙商圈】这里汇集了多家大规模购物中心
Tour Highlight
Visit the renowned "Venice of the East," Wuzhen Water Town.
Boat tour West Lake in Hangzhou
Vist the scenic spots in West Lake Leifeng Tower (including the elevator)
Visit the Ming and Qing Dynasty buildings picturesque Qili Santang Street
Visit the largest Starbucks Reserve Roastery in Asia
地道特色料理
Specialty Meal
Xiao Long Bao Cuisine

Beggar Chicken Cuisine

Shanghai Cuisine

Feng-style noodle
上海 SHANGHAI
朱家角古镇 Zhujiajiao Water Town

上海城隍庙商圈 Shanghai Chenghuang Temple commercial district

武康大厦 WuKang Mansion

南京路步行区 Nanjing Road Pedestrian Street.

星巴克烘焙工坊 Starbucks Reserve Roastery

邮轮夜游黄浦江 cruise tour on the Huangpu River
杭州 HANGZHOU
船游西湖风景区 boat tour of the West Lake Scenic Area

长桥公园 Changqiao Park

柳浪闻莺 Liulang Wenying

雷峰塔(含电梯) Leifeng Tower (including the elevator)

南宋御街 Southern Song Imperial Street
乌镇水乡景區 Wuzhen Water Town
苏州 SHUZHOU
盐官古镇 Yanguan Ancient Town

七里三塘街 Qili Shantang Street

耦园 Ouyuan Garden
无锡 WUXI
无锡灵山大佛 Grand Buddha at Ling Shan

梵宫 Vatican Palace

灵山小镇 Ling Shan Town

拈花湾 Nianhua Bay
IMPORTANT NOTES
备注:
顾客尤其需注意以下事项:在公司无法控制的情况下,行程可能更改。
Revisions, if any, in itinerary are subject to the Company's Terms and Conditions.
In particular, the Customer is requested to note the following:
Itinerary may be subject to change due to circumstances beyond the Company's control.
Accommodation in designated cities is subject to room availability.
Sequence of itinerary may be subject to change.
Different tour groups may be merged.
Proposed changes, if any, that are not accepted will be subject to the refund provisions set out in the Terms and Conditions.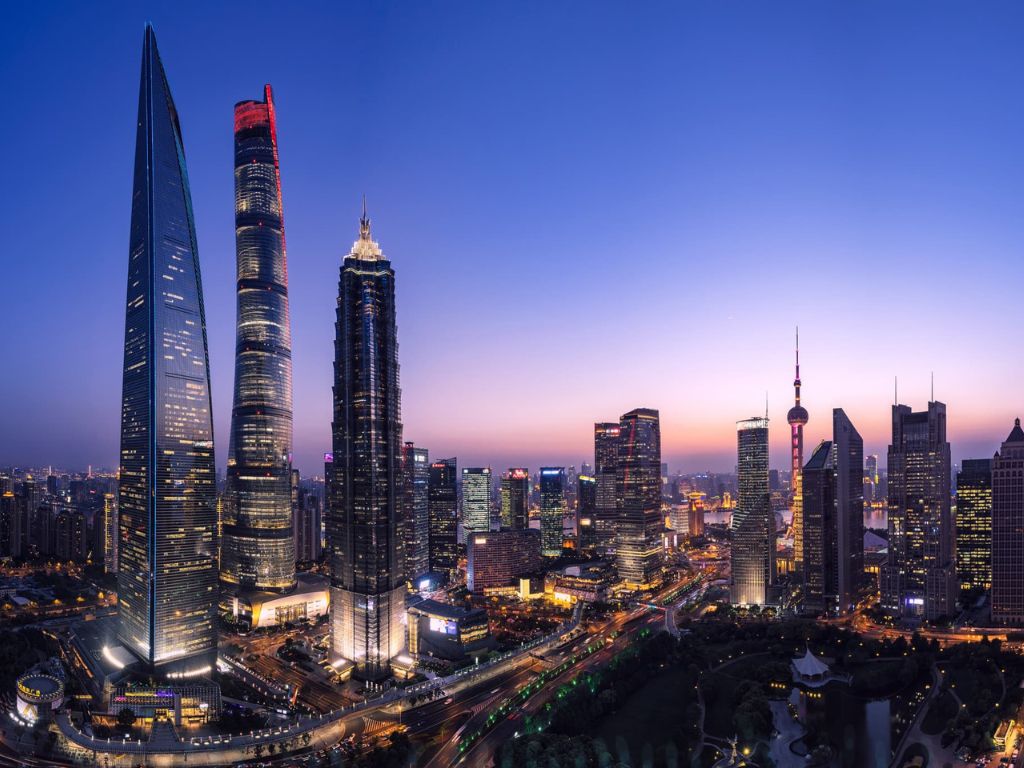 Assemble at Kuala Lumpur International Airport for your flight to Shanghai Pudong.
H: Q-Box Hotel Shanghai Sanjiagang or SML

Meals On Board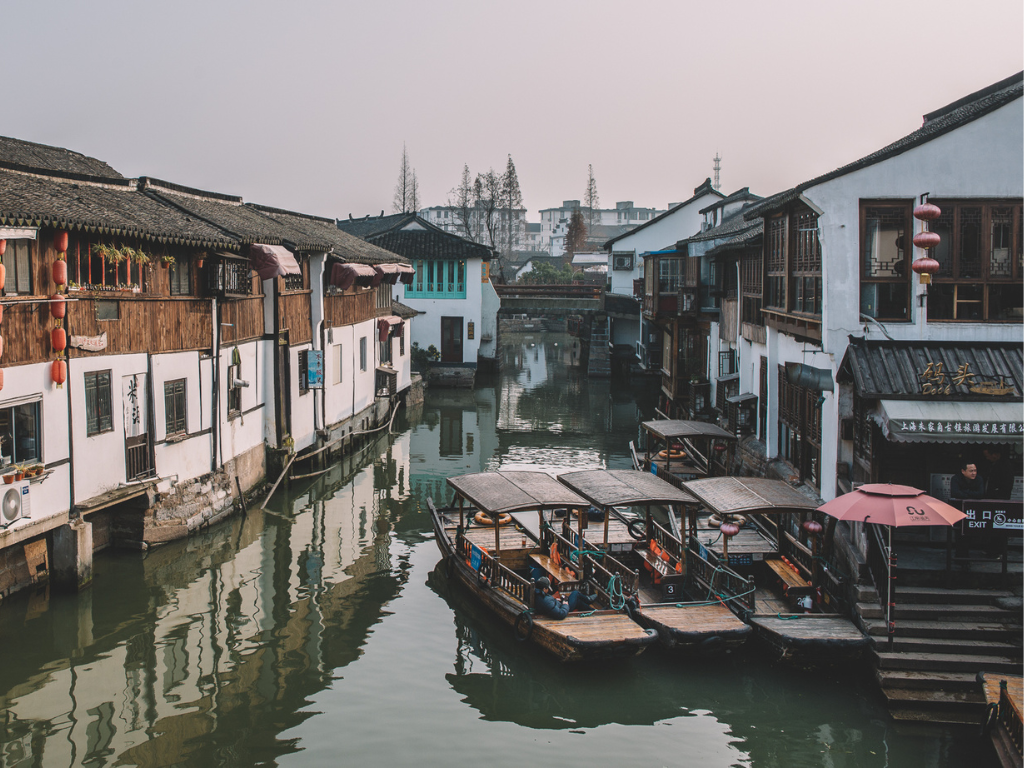 朱家角古镇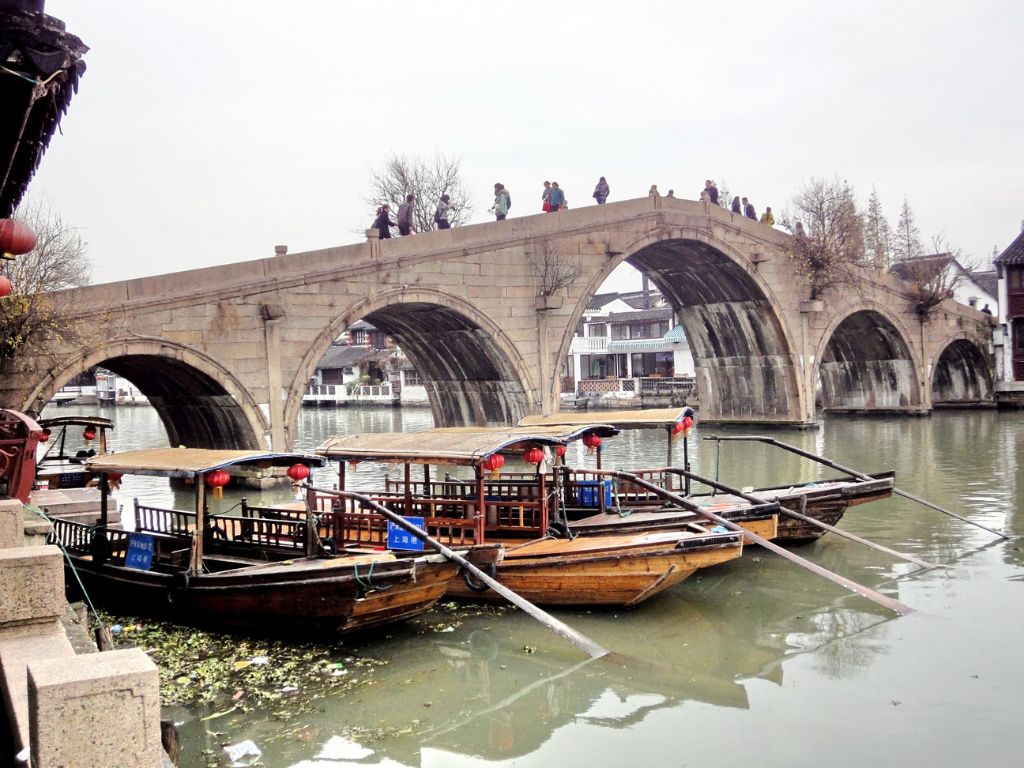 放生桥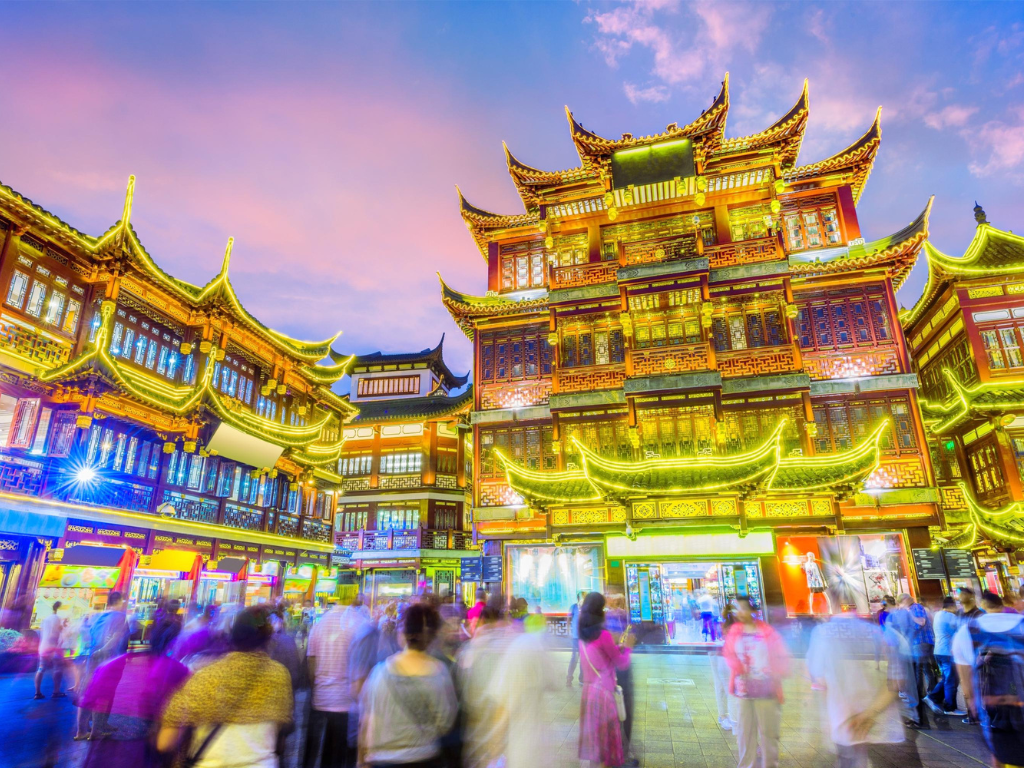 上海城隍庙商圈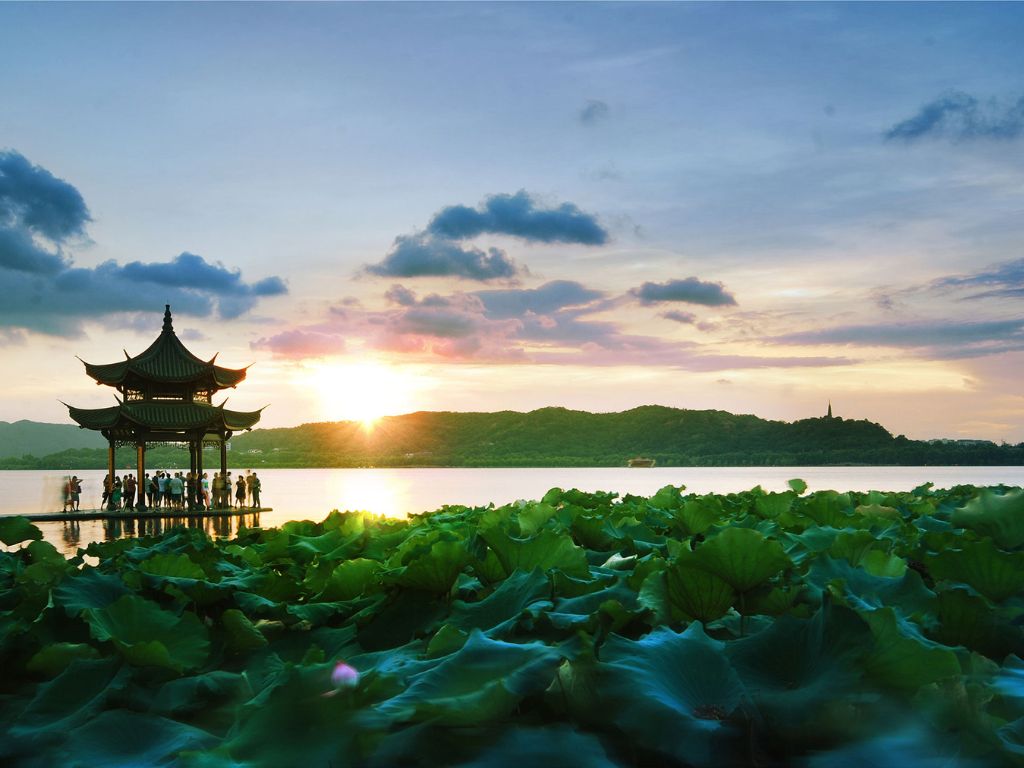 西湖风景区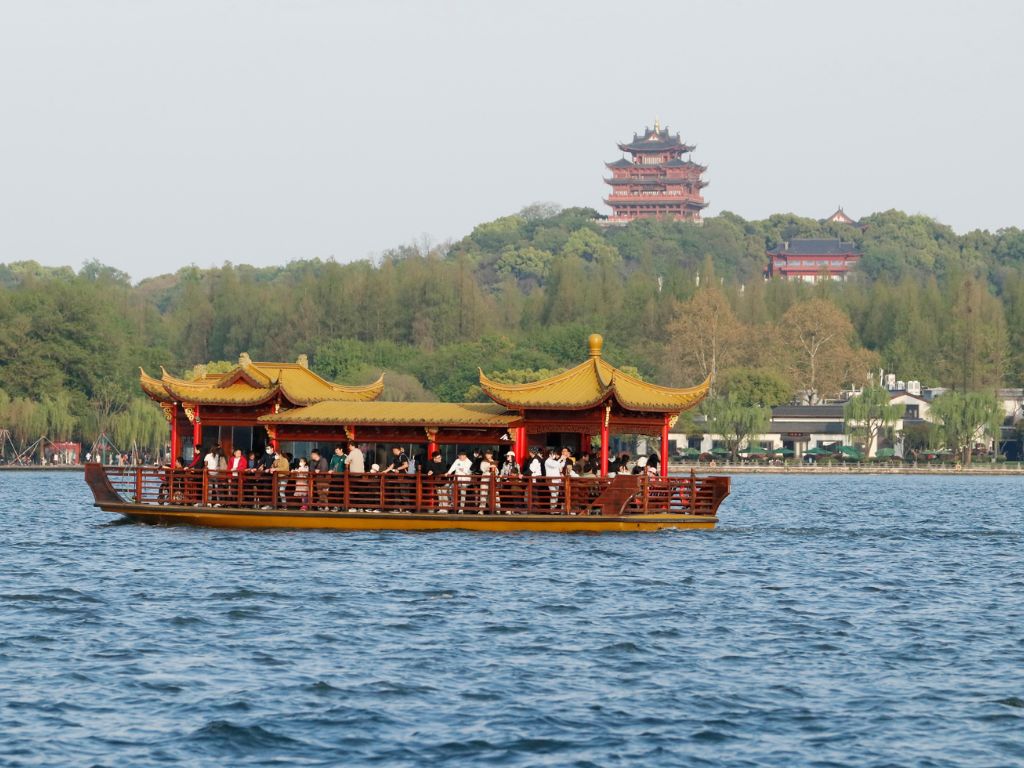 船游西湖
After breakfast, head to Zhujiajiao Water Town, known as the "Venice of the East." The town is renowned for its beautiful water town scenery and architecture with distinct characteristics of the Jiangnan region, attracting a large number of tourists for sightseeing and tourism. Visit the "Fangsheng Bridge," which is the longest, largest, and tallest stone arch bridge in Shanghai. Next, visit the Shanghai Chenghuang Temple commercial district. The district is filled with various shops offering traditional handicrafts, tea leaves, stationery, local cuisine, and more, making it a favorite among both tourists and local residents. After lunch, proceed to Hangzhou, known as the "Paradise on Earth." Enjoy a boat tour of the West Lake Scenic Area, visit Changqiao Park, and explore the Liulang Wenying (The Orioles Singing in the Willow) In the evening, have dinner and then embark on a night tour of Qianjiang New Town to witness the light show while overlooking the Qiantang River.
H: Lily's Hotel or SML

Breakfast / Lunch / Dinner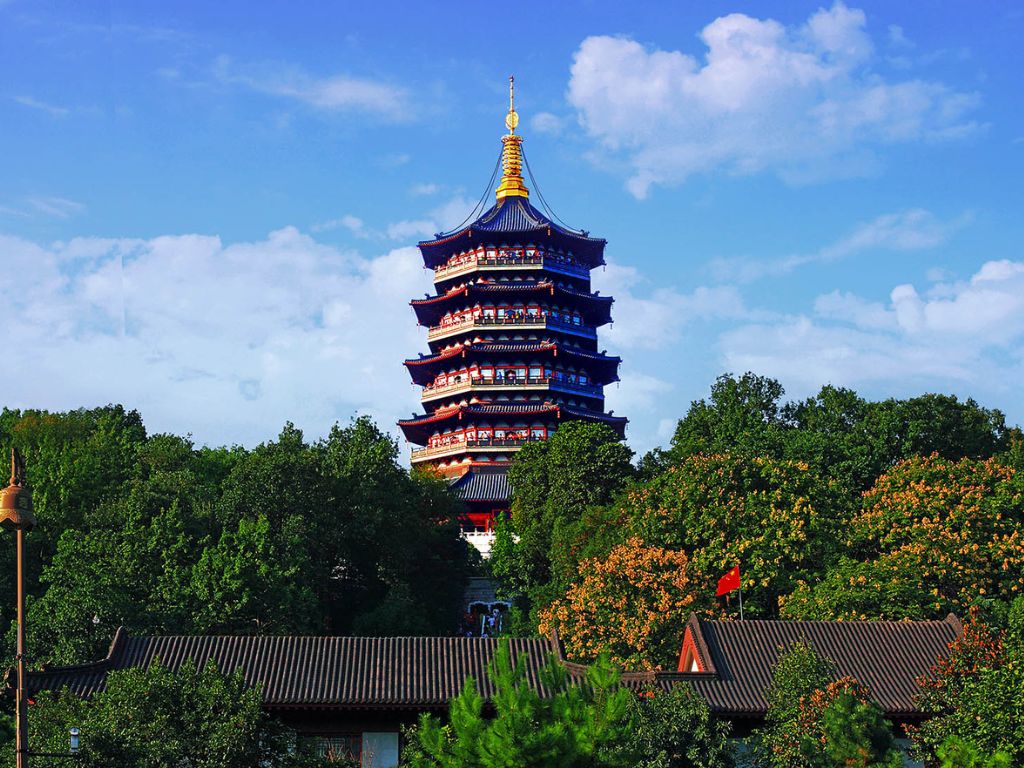 雷峰塔(含电梯)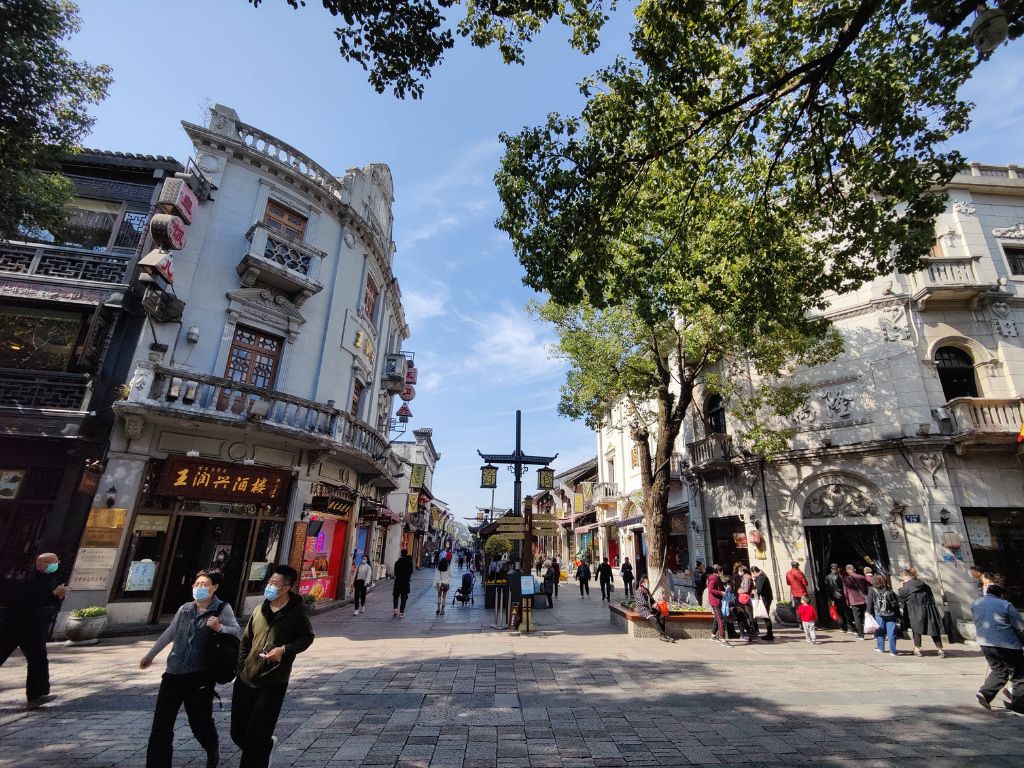 南宋御街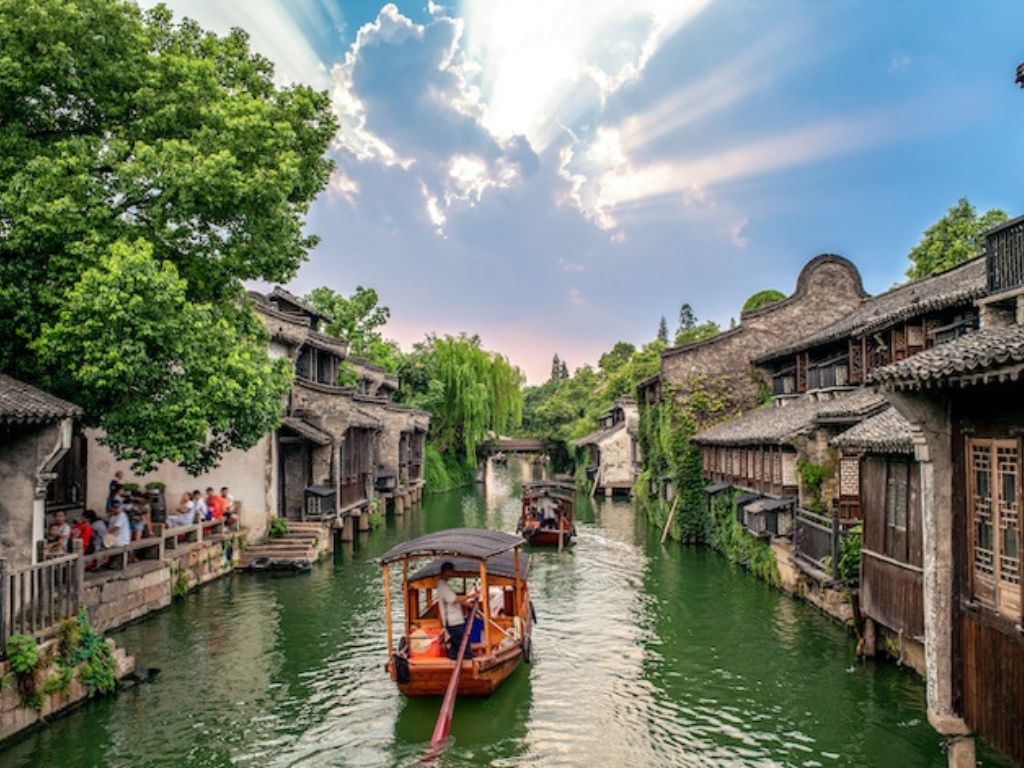 乌镇水乡景區
After breakfast, Leifeng Tower (including the elevator). Once on top of the pagoda, you can enjoy a panoramic view of the entire West Lake. Next, head to Southern Song Imperial Street, where you'll find numerous ancient buildings and historic sites along the street. The street is also a gathering place for traditional crafts in Hangzhou. Afterward, we will proceed to Wuzhen Water Town, the last well-preserved water town in China that retains its complete charm. It is renowned for its unique water town scenery and cultural history. You can leisurely stroll through Wuzhen, admire exquisite gardens, courtyards, and ancient residential buildings.
H: Haining Hotel or SML

Breakfast / Lunch / Dinner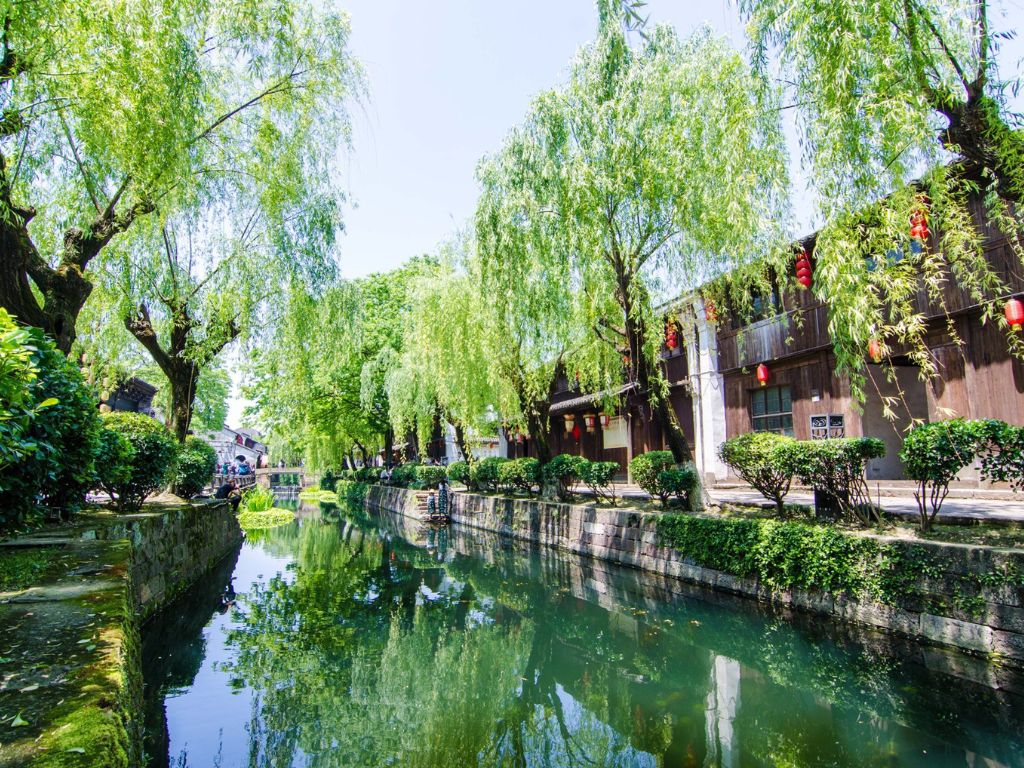 盐官古镇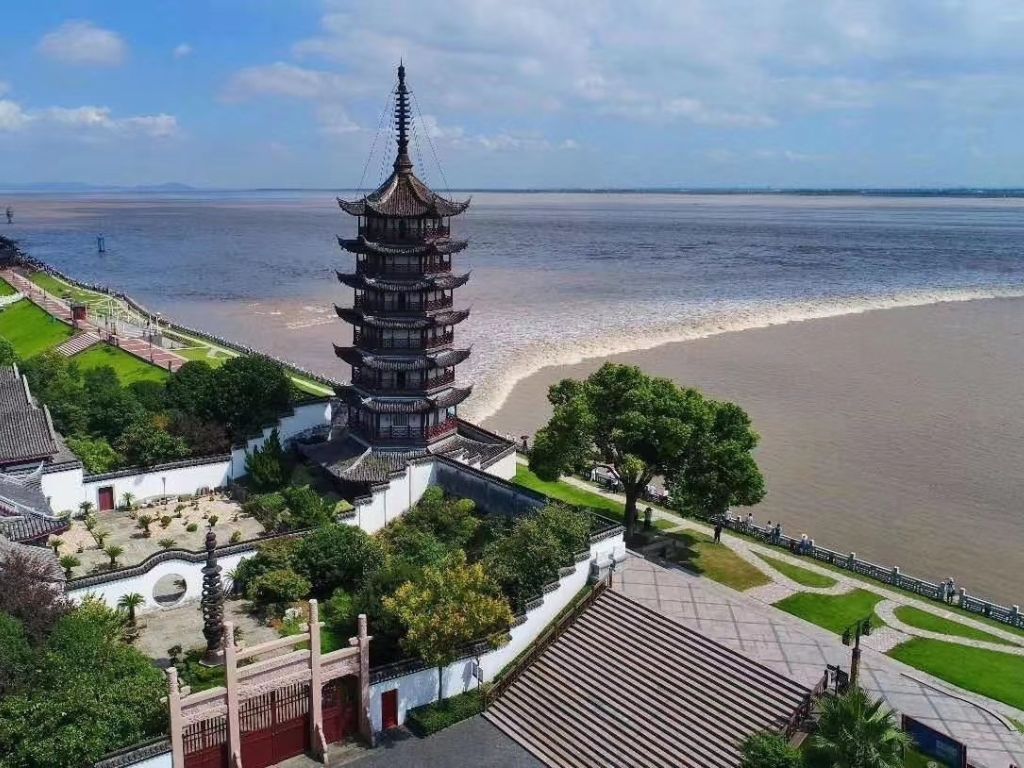 观潮公园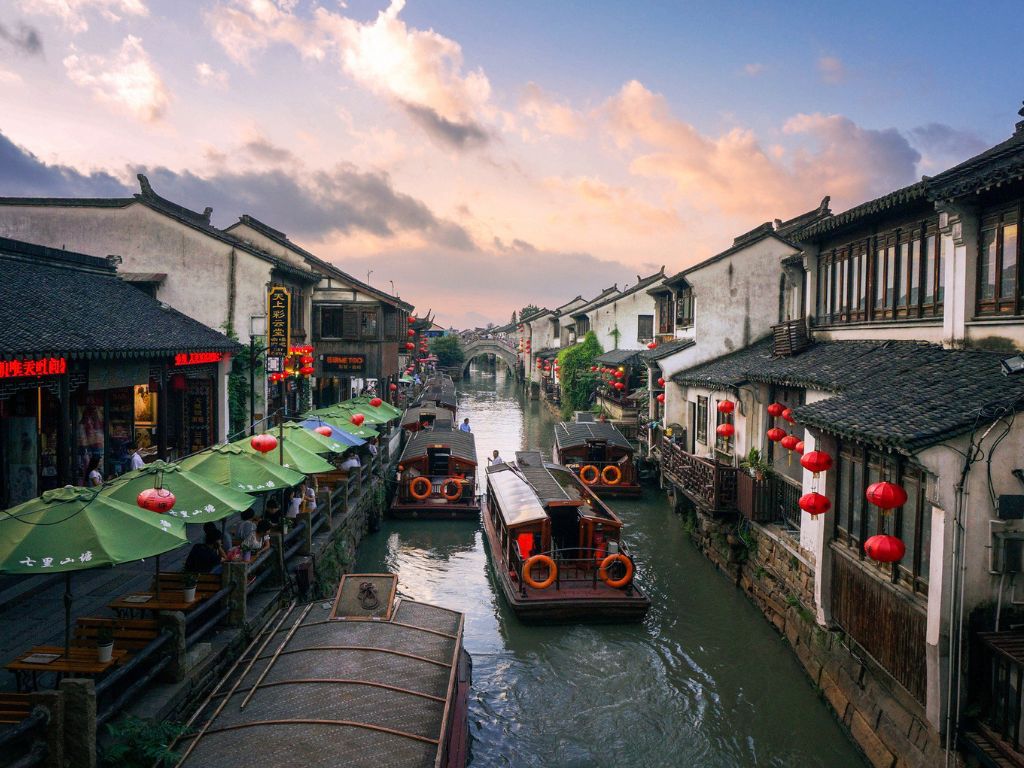 七里三塘街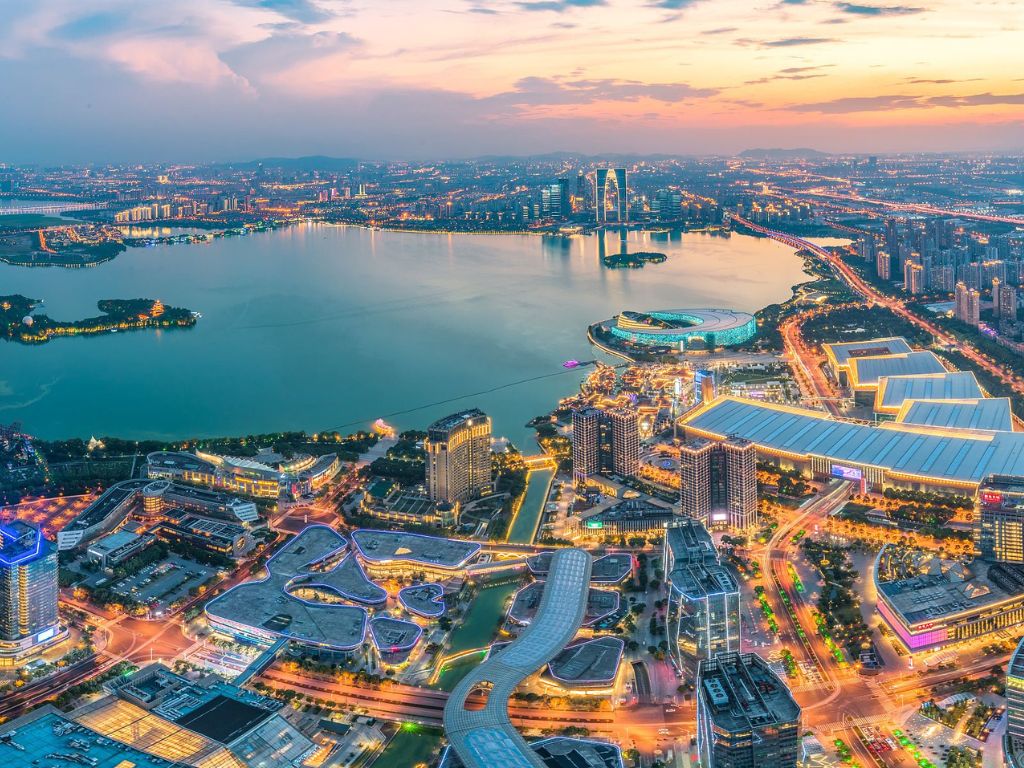 外观苏州鸟巢,金鸡湖风景区
After breakfast, head to Yanguan Ancient Town, which is renowned for its long history, splendid folk culture, captivating folk legends, and spectacular tides in Haining. During the visit, we will also explore the Observation Park, Haihun Temple, and Confucius Temple. After lunch, proceed to Suzhou and arrive at Qili Shantang Street. This street is lined with traditional Ming and Qing Dynasty buildings and quaint alleys. It showcases the unique water town culture and represents the ancient charm of Suzhou's water town. Here, you can find many traditional Suzhou snacks and handicrafts. In the evening, enjoy an external view of Suzhou Bird's Nest and the Jinji Lake Scenic Area.
H: Suyuan Hotel or SML

Breakfast / Lunch / Dinner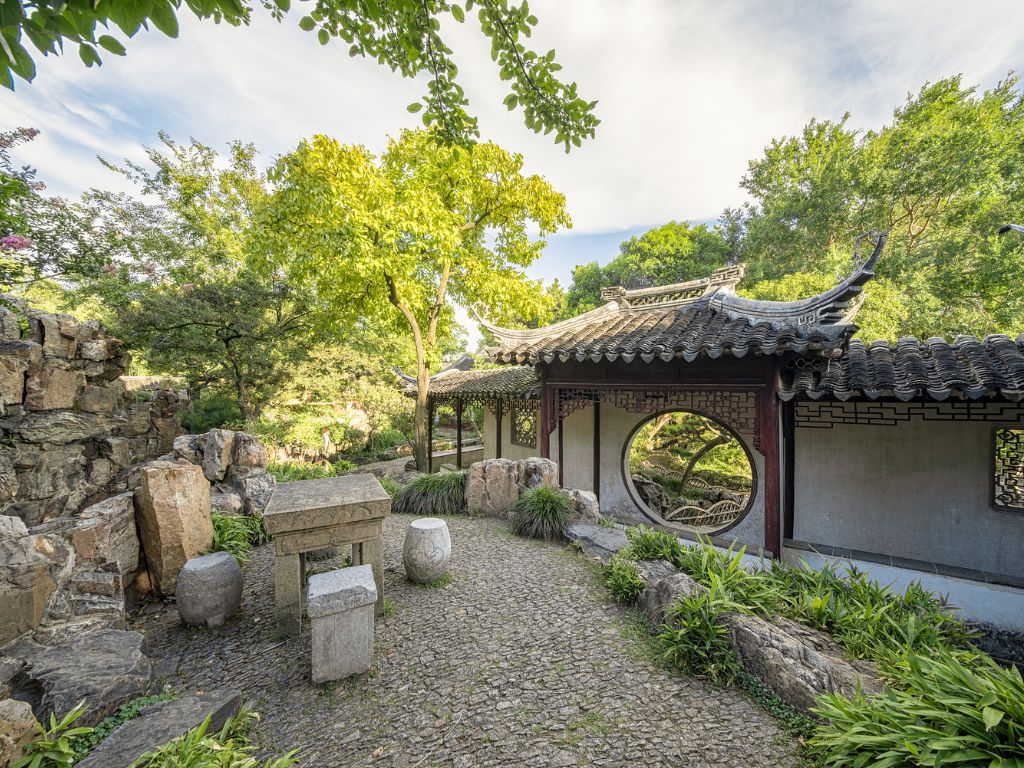 耦园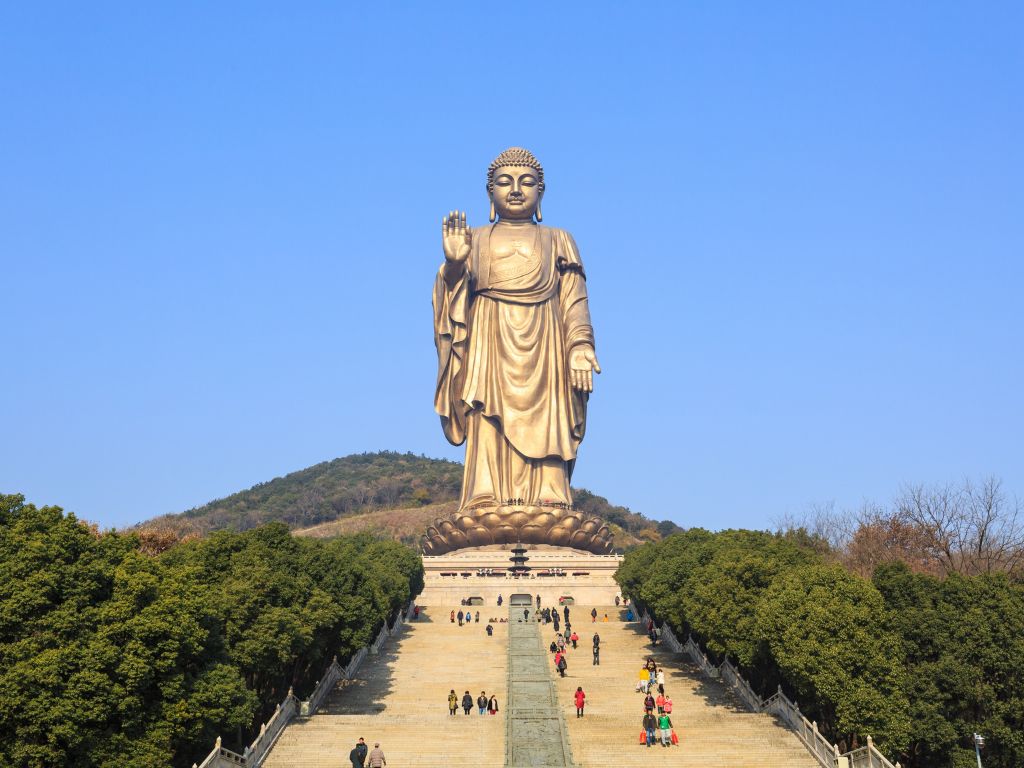 无锡灵山大佛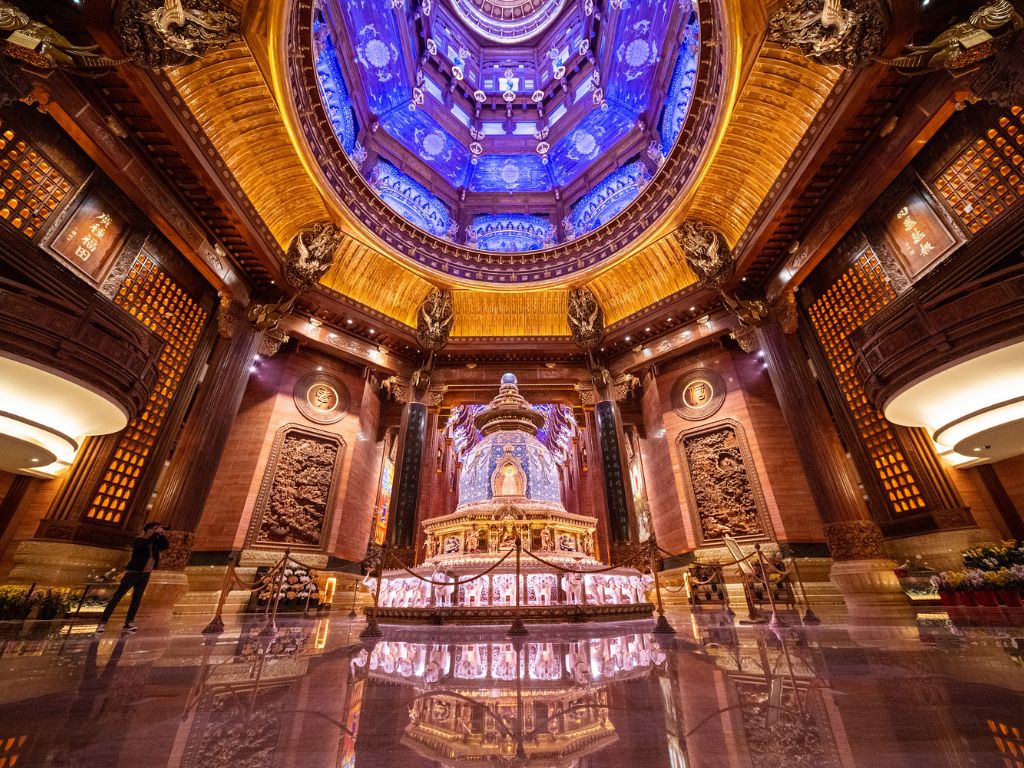 梵宫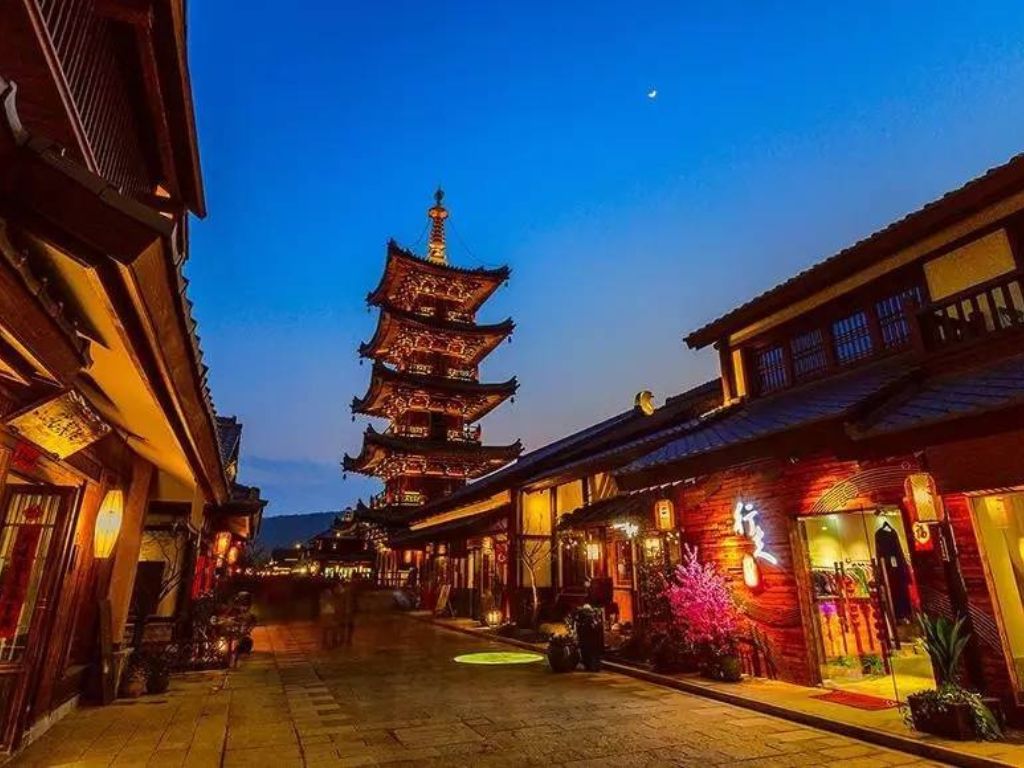 拈花湾
亮塔祈福儀式
After breakfast this morning, visit the romantic Eastern-style Garden called Ouyuan Garden. With its pink walls, black tiles, pavilions, and towers, it presents a picturesque scene of life in a Jiangnan water town. Next, head to the Grand Buddha at Ling Shan and Vatican Palace in Wuxi. It is a large Buddhist cultural scenic area. One of the distinctive features in scenic area is the Nine Dragon Bathing Ceremony, where visitors can experience a fountain bathing ritual consisting of nine water-spouting dragons. After lunch, proceed to Ling Shan Town, with Nianhua Bay being one of its most famous attractions. Nianhua Bay is renowned for its romantic and tranquil water town scenery and exquisite garden architecture. In the evening, witness the Tower Illumination and the "Flowers Bloom in Five Leaves" light show, followed by a prayer ceremony for blessings.
H: Wuxi DoubleTree by Hilton or SML

Breakfast / Lunch / Dinner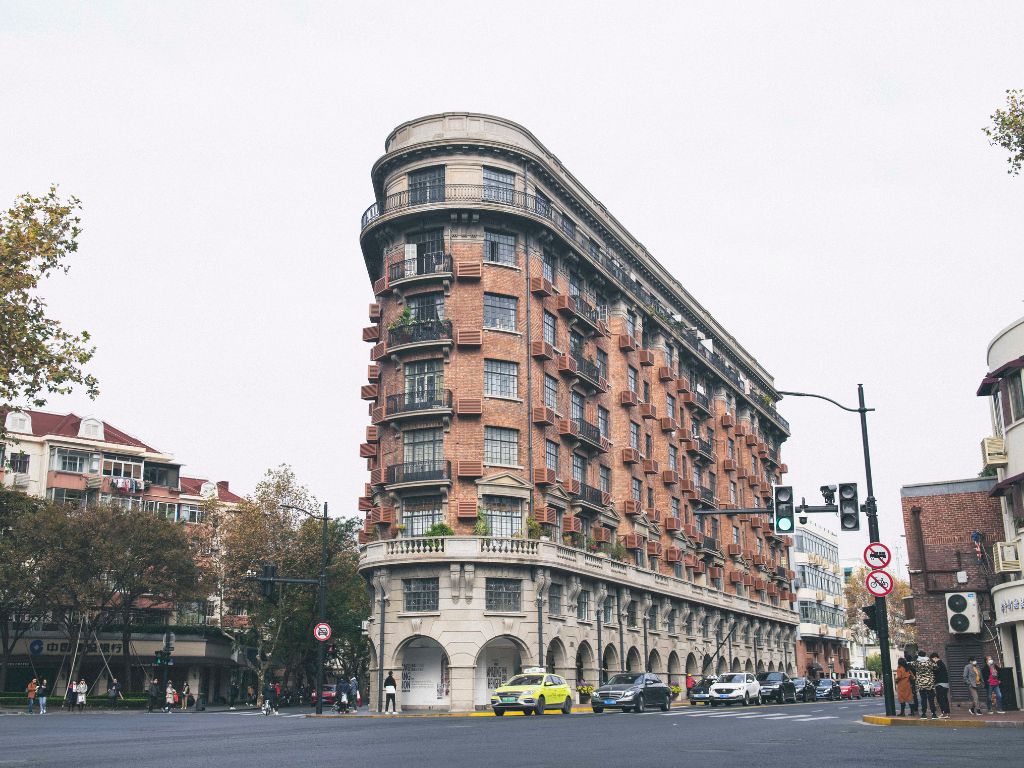 武康大厦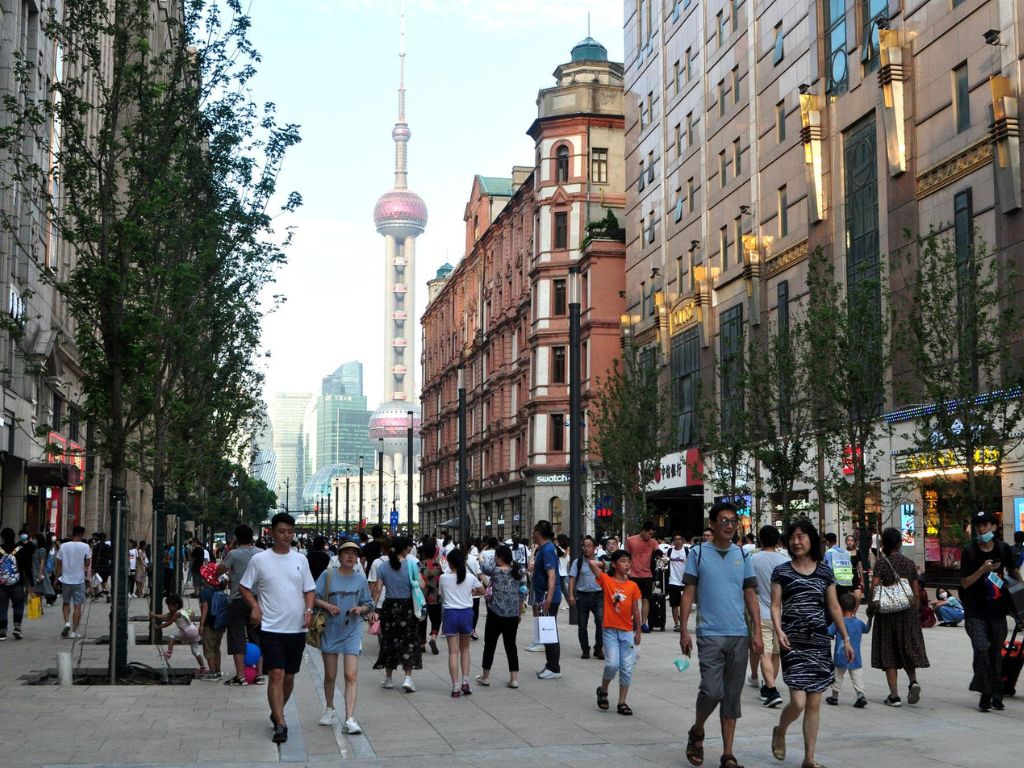 南京路步行区,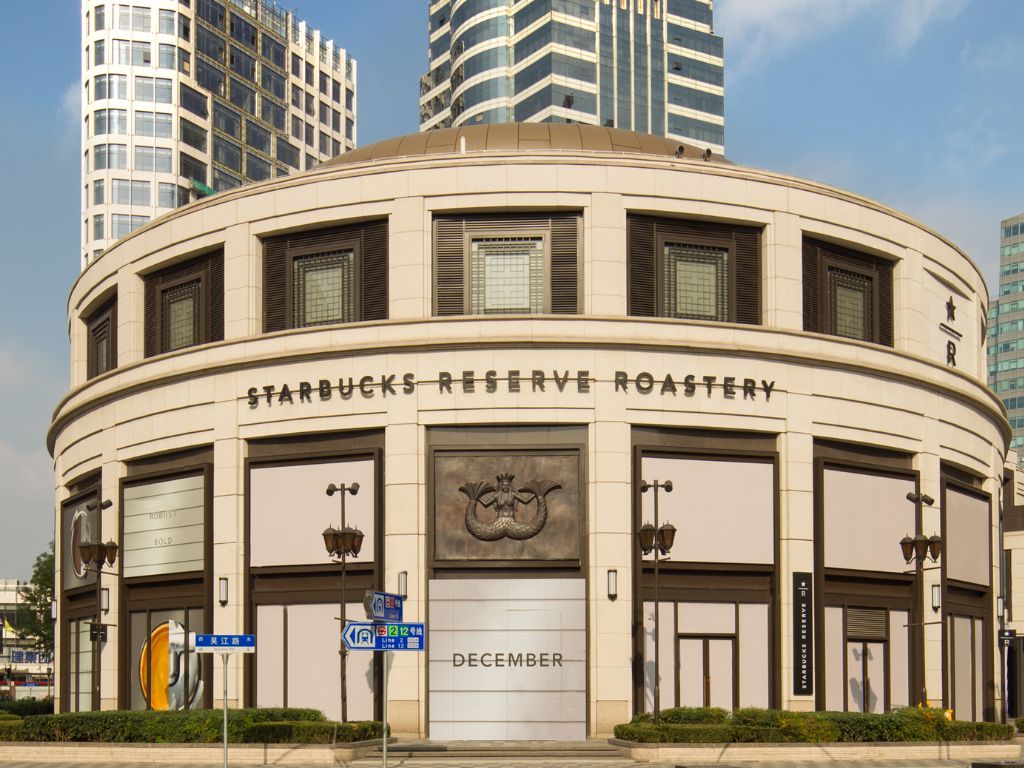 星巴克烘焙工坊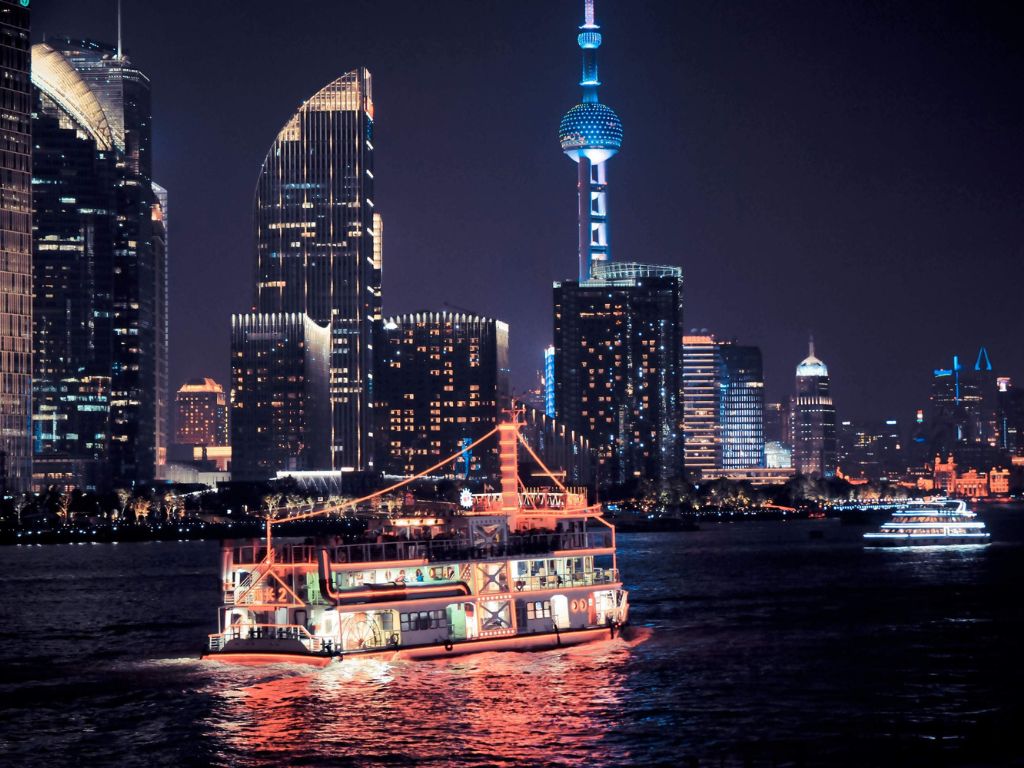 夜游黄浦江
After breakfast, bid farewell to Wuxi and head to Shanghai. Upon arrival, visit the popular landmark of WuKang Road - WuKang Mansion. Next explore Nanjing Road Pedestrian Street. This area is a famous commercial district that combines shopping, dining, entertainment, and sightseeing. Next, we will visit the largest Starbucks Reserve Roastery in Asia. It is the second roastery globally for Starbucks, following Seattle, and currently holds the title for the world's largest Starbucks. In the evening, enjoy a cruise tour on the Huangpu River.

Breakfast / Lunch / Dinner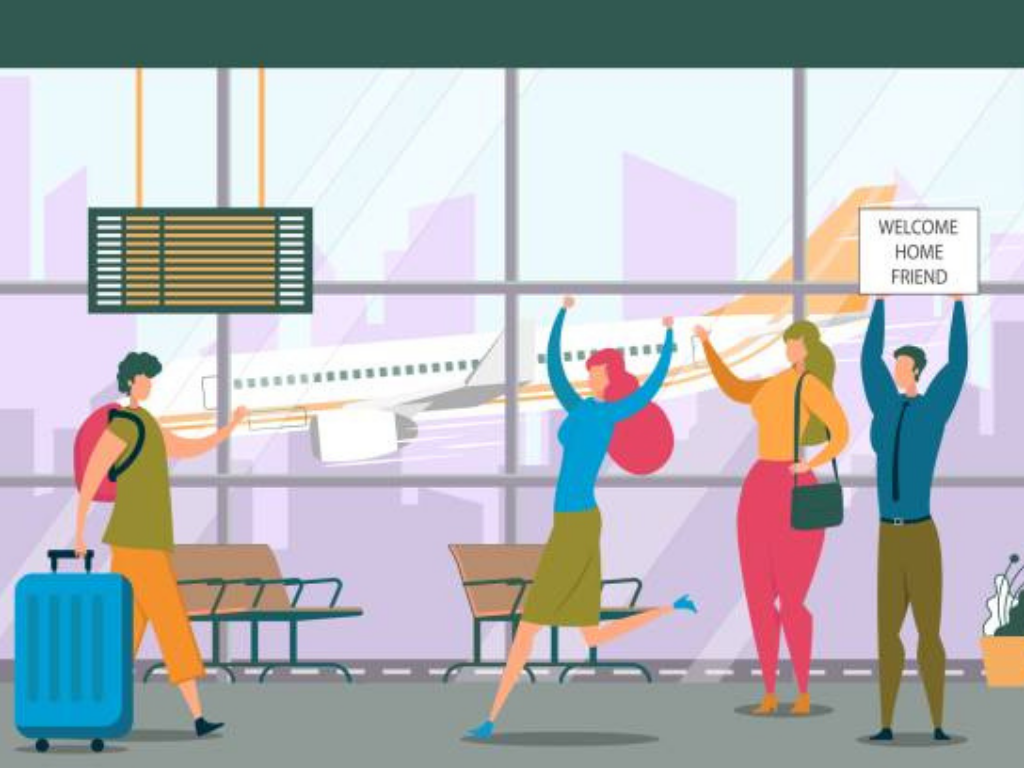 Proceed to the airport for your flight back to Malaysia.

Meals On Board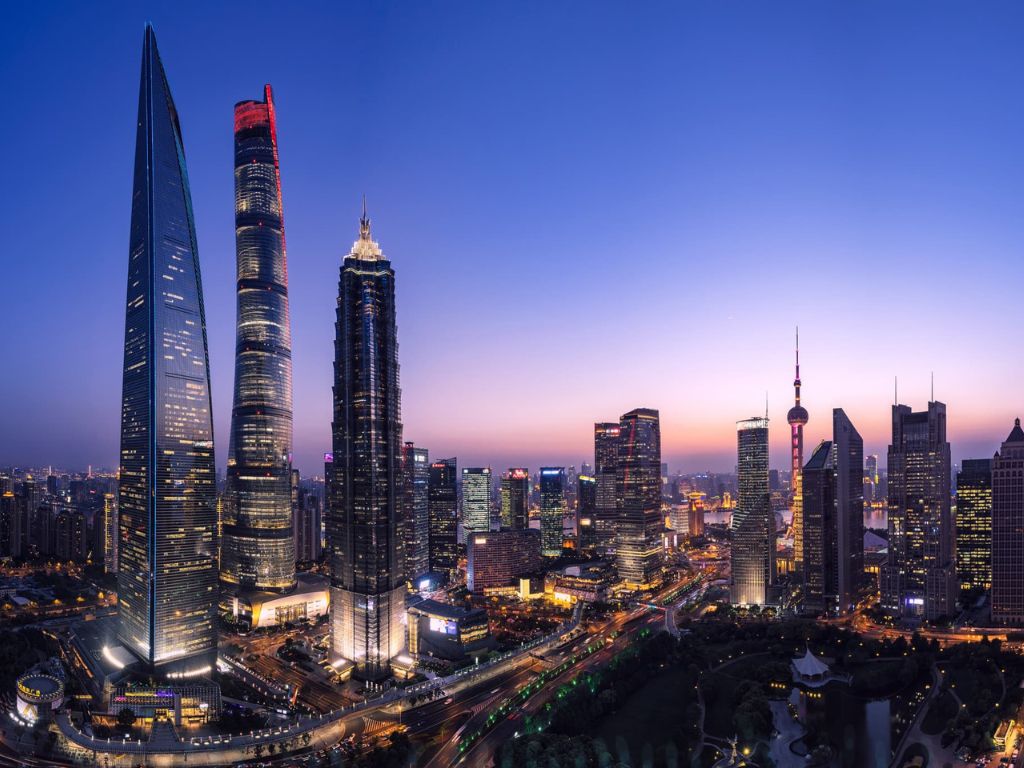 集合于吉隆坡国际机场,搭乘客机前往上海浦东国际机场。
宿:上海三甲港绿地铂派酒店或同级

飞机餐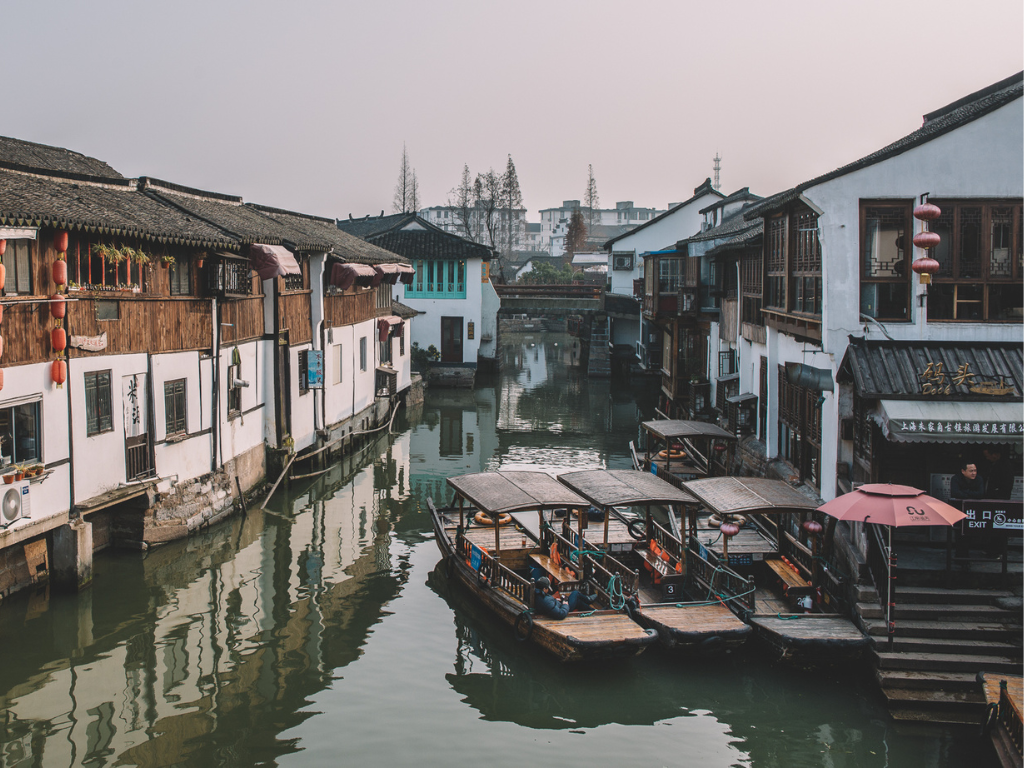 朱家角古镇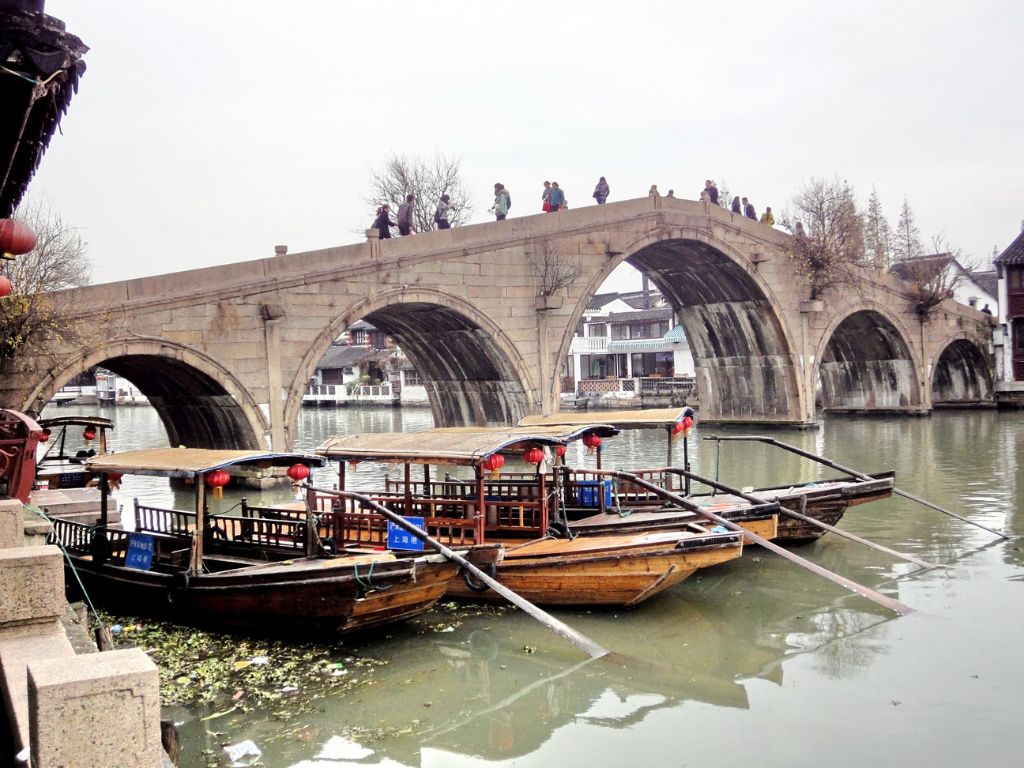 放生桥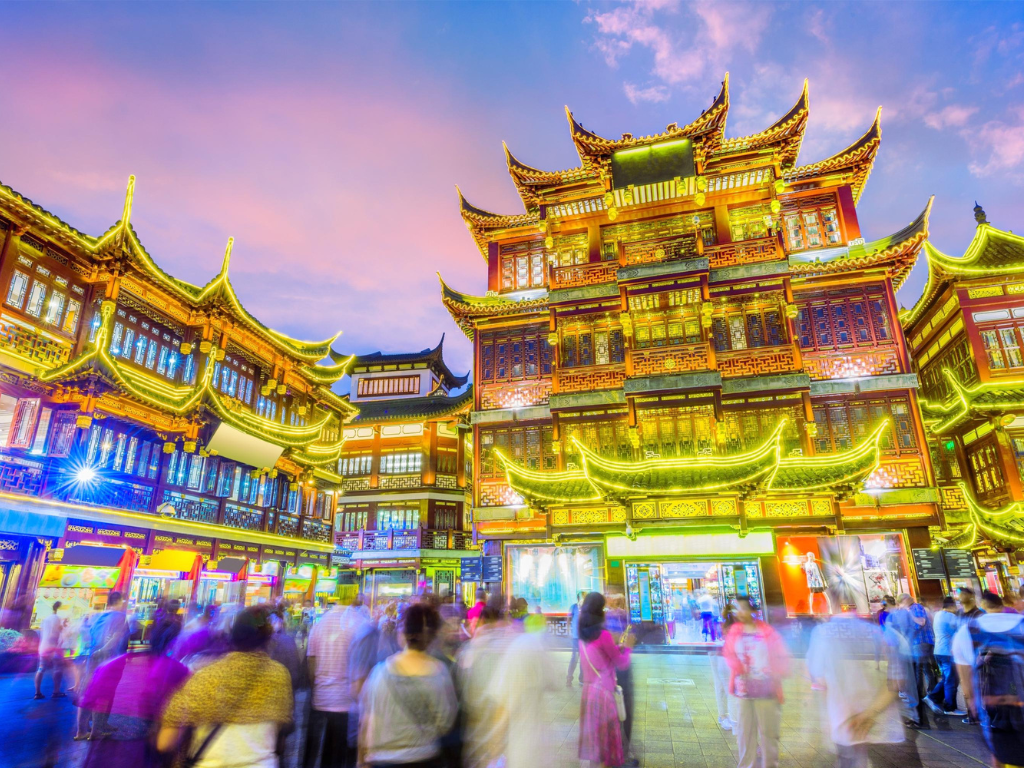 上海城隍庙商圈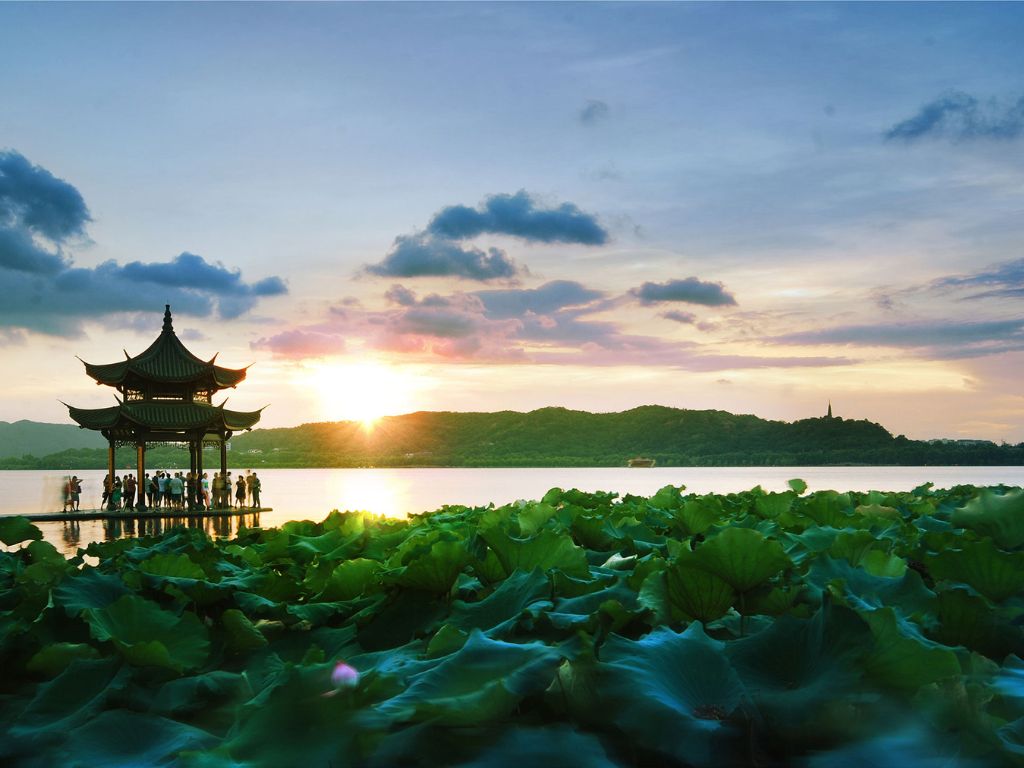 西湖风景区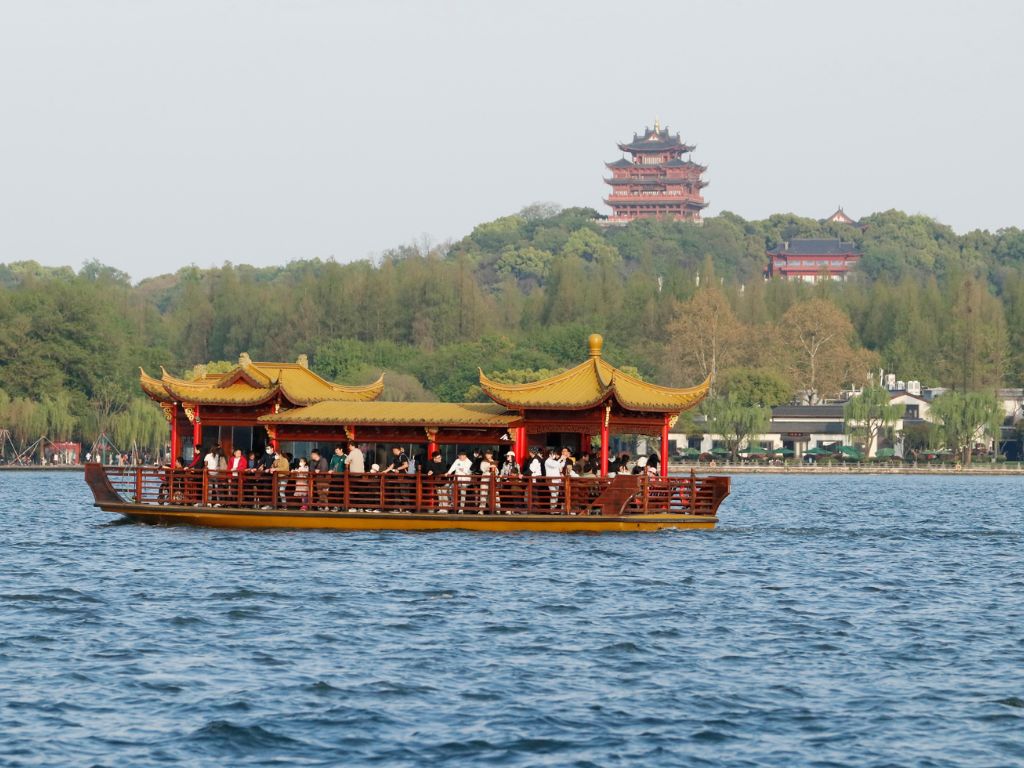 船游西湖
早餐后前往素有"魔都威尼斯"之誉的朱家角古镇,古镇以其优美的水乡风光和充满江南水乡特色的建筑而著称,吸引了大量游客前来观光和旅游。 在古镇中漫步,感受江南水乡风情,品尝特色美食,是一种非常惬意的体验。打卡上海最长,最大,最高的石拱桥-"放生桥"。前往上海城隍庙商圈,商圈内有各种各样的商铺,包括传统手工艺品、茶叶、文房四宝、当地美食等,深受游客和当地居民的喜爱。午餐後前往素有 '人間天堂-'杭州,船游西湖风景区+长桥公园+柳浪闻莺,西湖的景色以"三山、五园、十八涧、二十四桥"而著称,融汇了自然景观和人文景观,被誉为"世界文化遗产"、"国家重点风景名胜区"、"国家5A级旅游景区"。晚餐後夜遊錢江新城觀燈光表演眺望錢塘江
宿:杭州云鲤悦酒店或同级

早餐 / 午餐 / 晚餐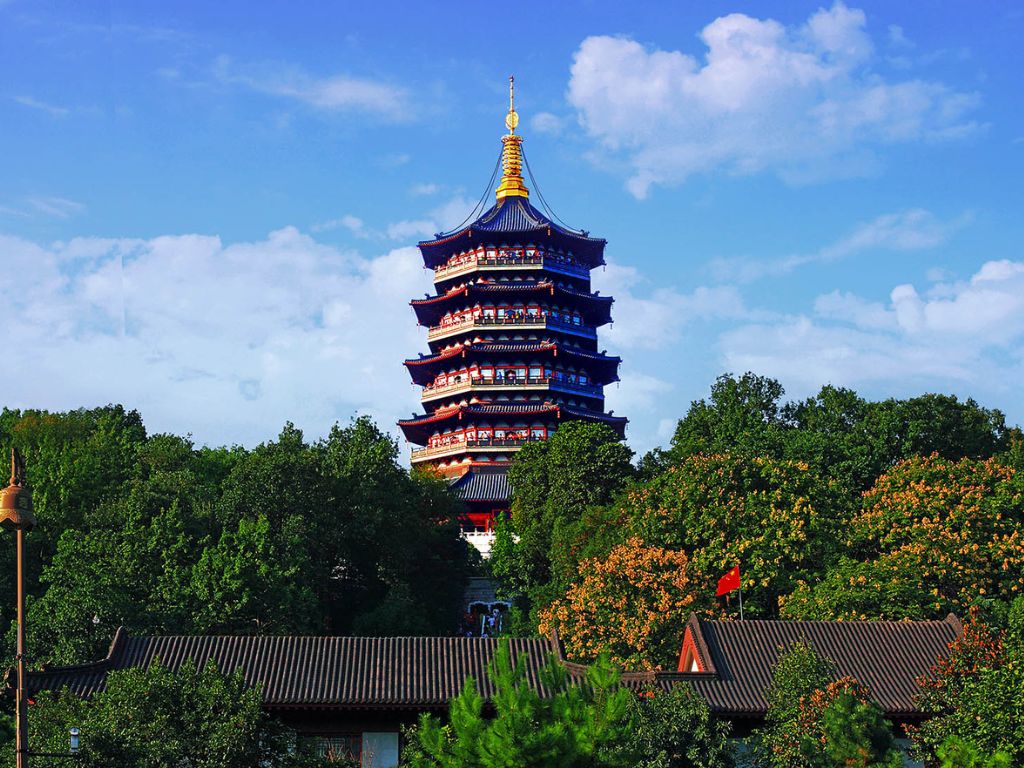 雷峰塔(含电梯)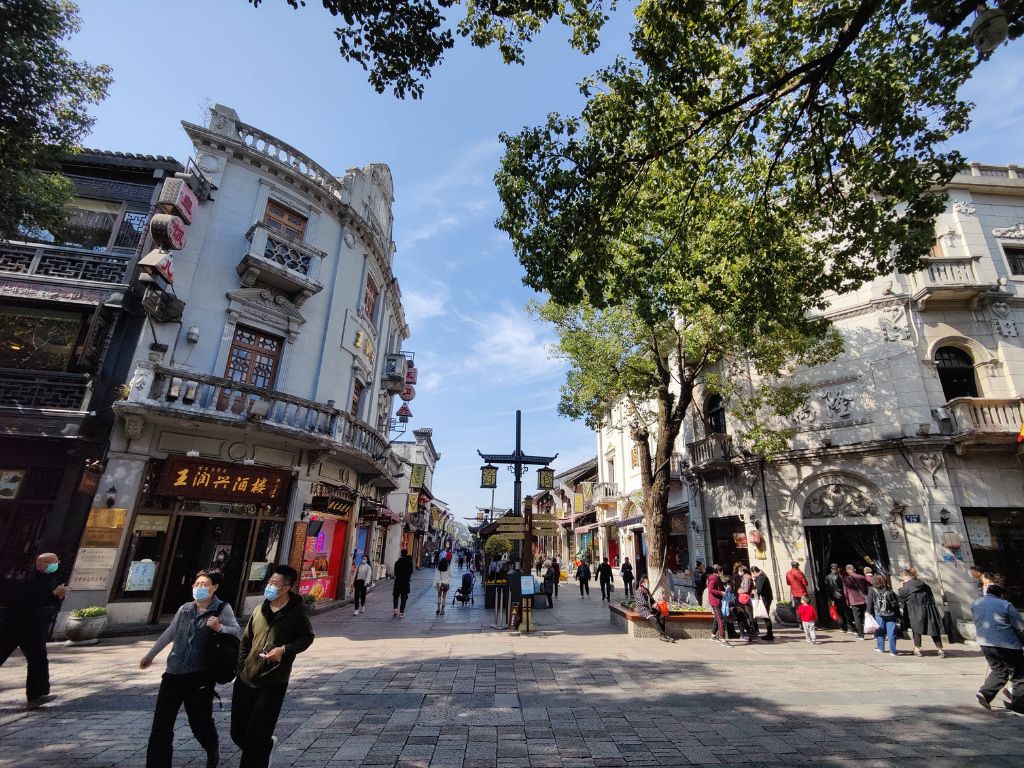 南宋御街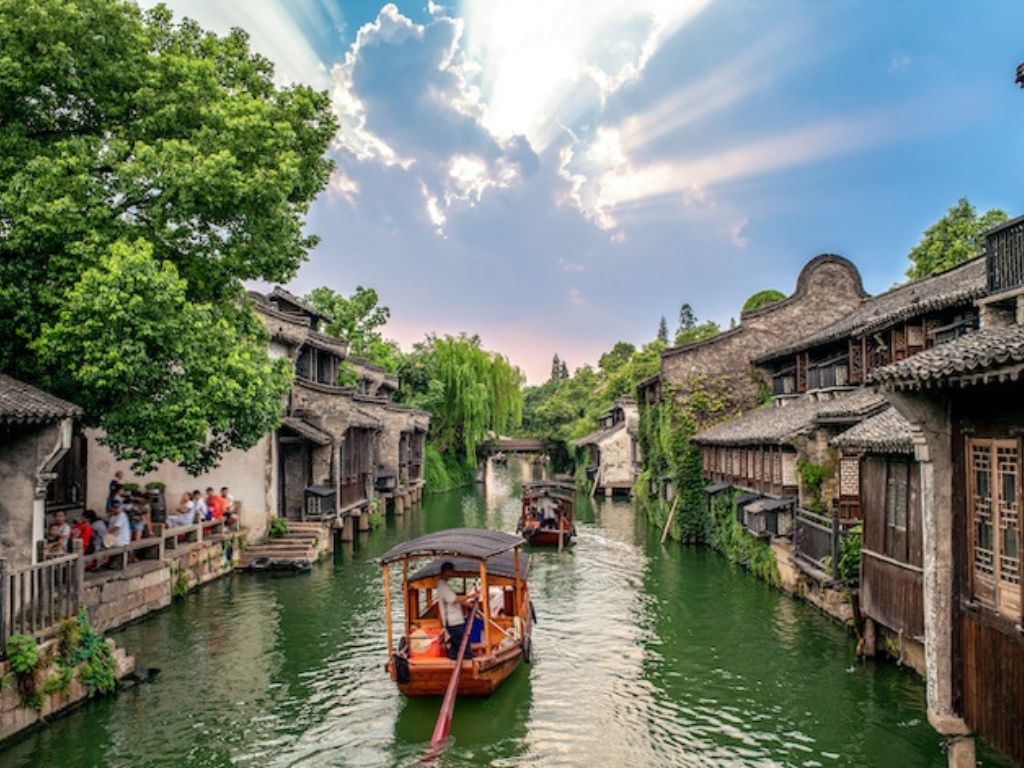 乌镇水乡景區
早餐后游览许仙和白娘子的经典景点-雷峰塔(含电梯),电梯上塔后可俯瞰整个西湖。这里是中国南方古建筑的代表之一,也是杭州著名的景点之一。之后前往杭州南宋御街,街道两旁有许多古建筑和名胜古迹。街道也是杭州传统手工艺品的集散地,如剪纸、刺绣、丝绸、竹编等。随后我们将前往,中国最後一個保留了最完善的水鄉古鎮-乌镇水乡景區, 以其独特的水乡风光和文化历史而闻名。该古镇保存着许多传统的明清建筑和运河网,有着石桥流水、曲径通幽的景致。您可以在乌镇漫步游览,欣赏精美的园林、庭院和古老的民居建筑。
宿:海宁酒店或同级

早餐 / 午餐 / 晚餐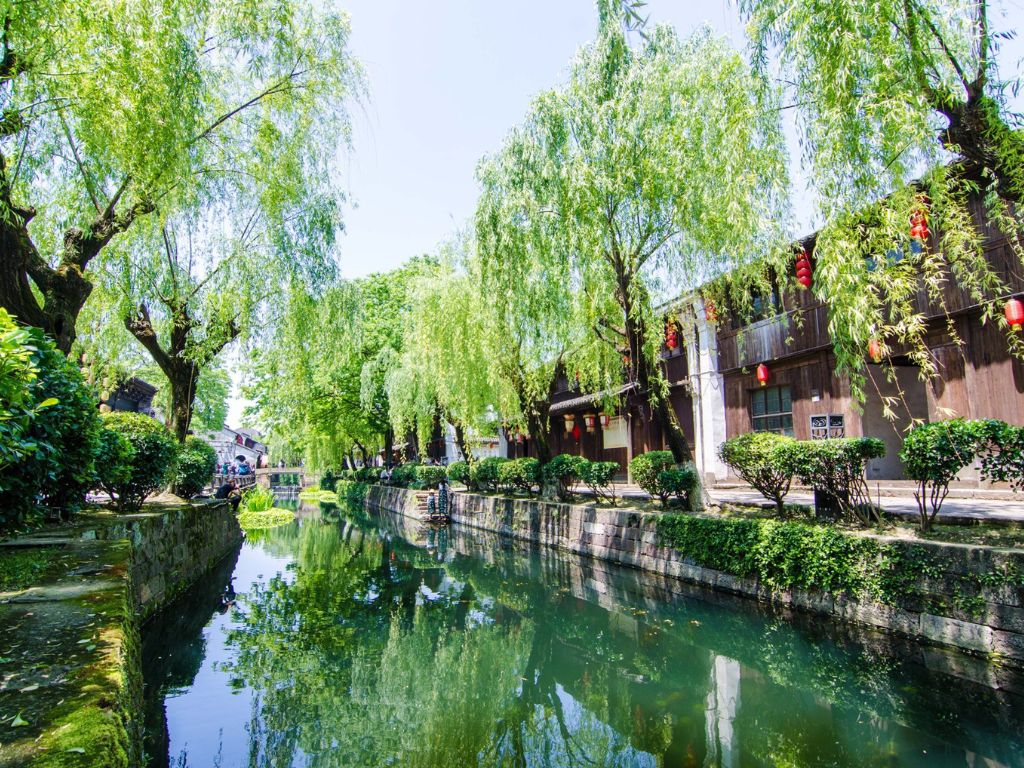 盐官古镇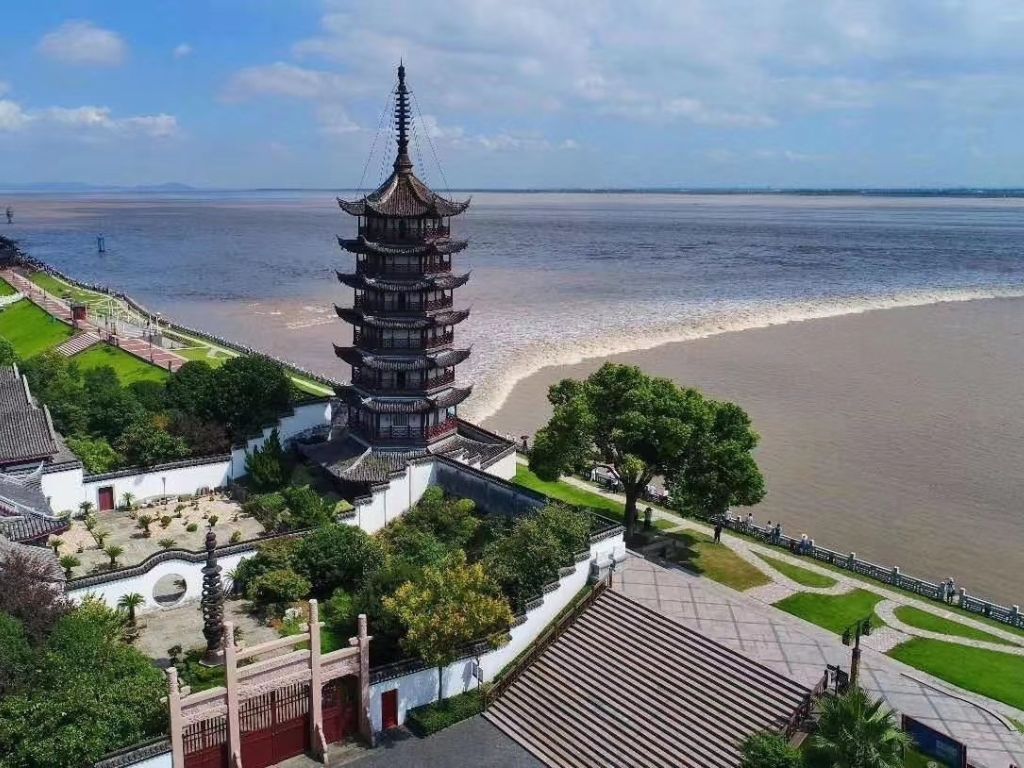 观潮公园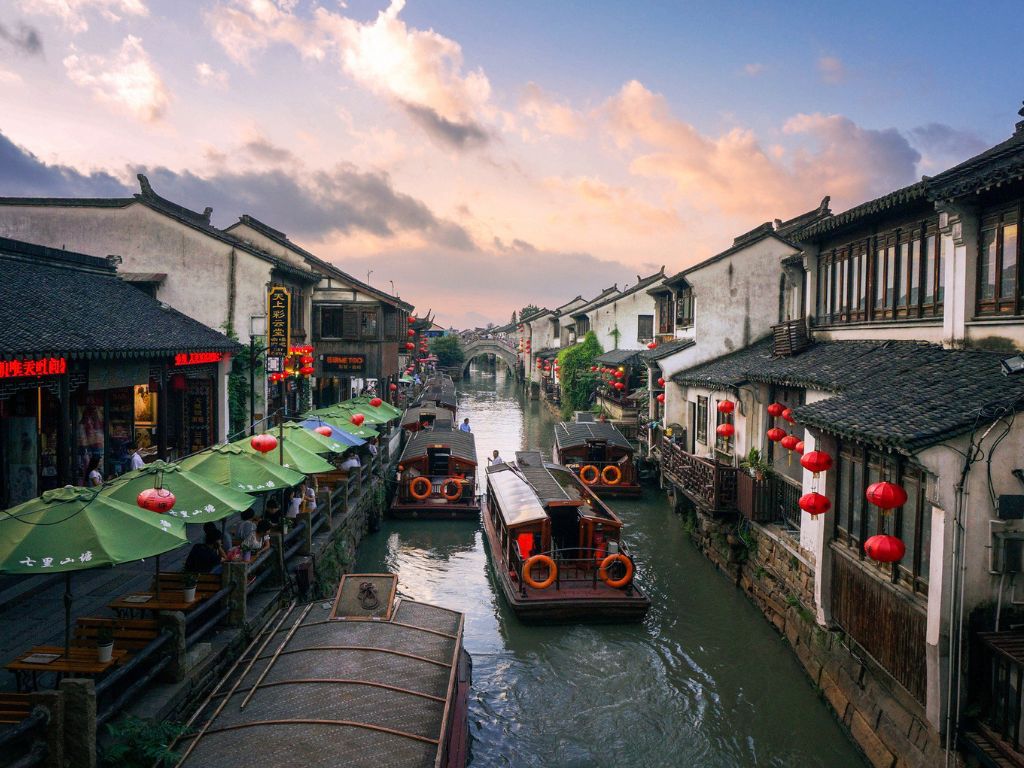 七里三塘街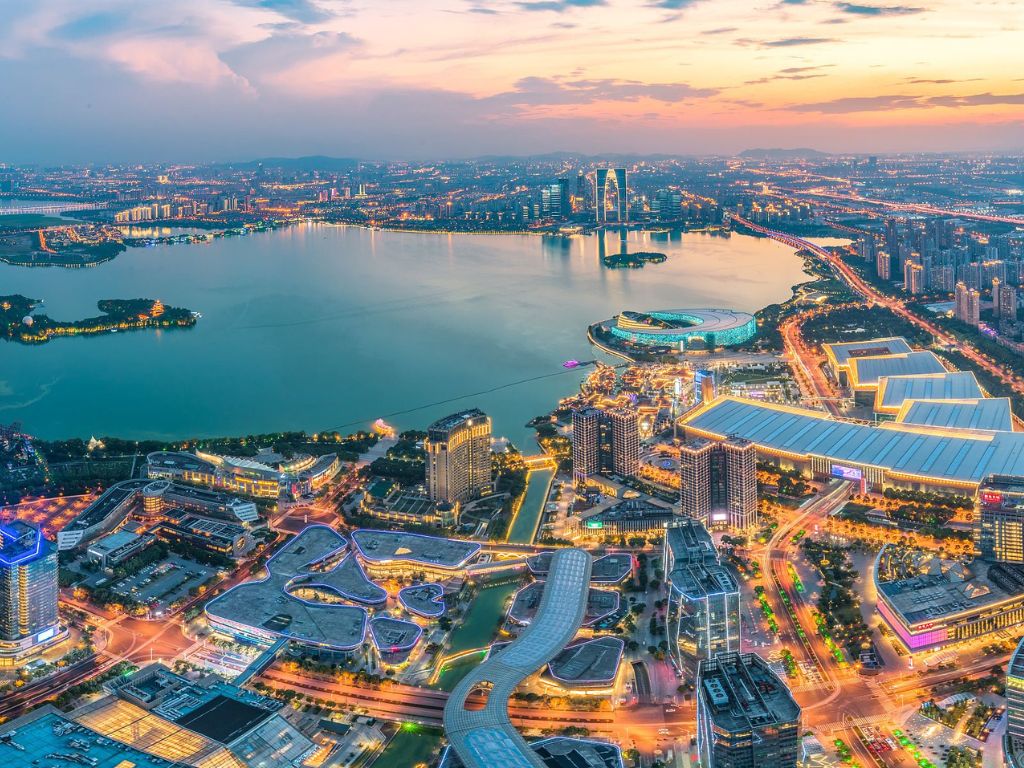 外观苏州鸟巢,金鸡湖风景区
早餐后,前往盐官古镇,这里以其悠久的历史、灿烂的民俗文化、动人的民间传说和壮观的海宁涌潮闻名于世。同时我们也会参观古镇里的:观潮公园,海神庙,孔庙学宫。午餐后前往苏州,到达苏州七里三塘街,街道两旁保存着传统的明清建筑和古色古香的巷道。这里有着独特的水乡文化,是古老的苏州水乡风貌的代表,有许多传统的苏州小吃和手工艺品。晚上外观苏州鸟巢,金鸡湖风景区
宿:苏州苏苑饭店或同级

早餐 / 午餐 / 晚餐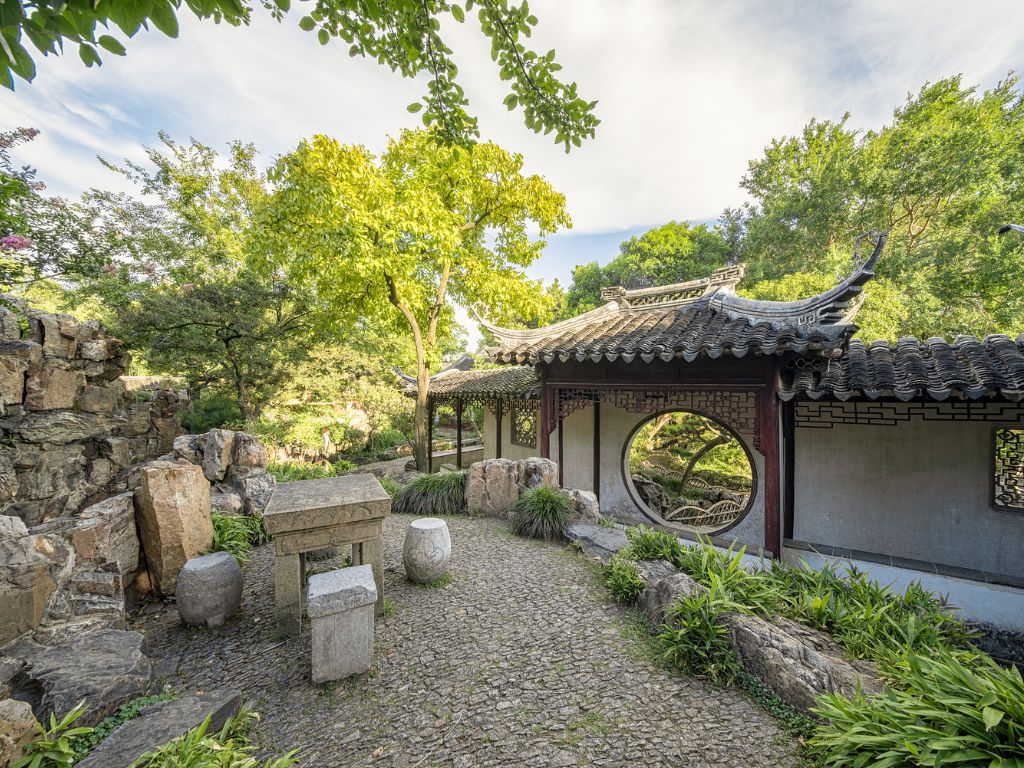 耦园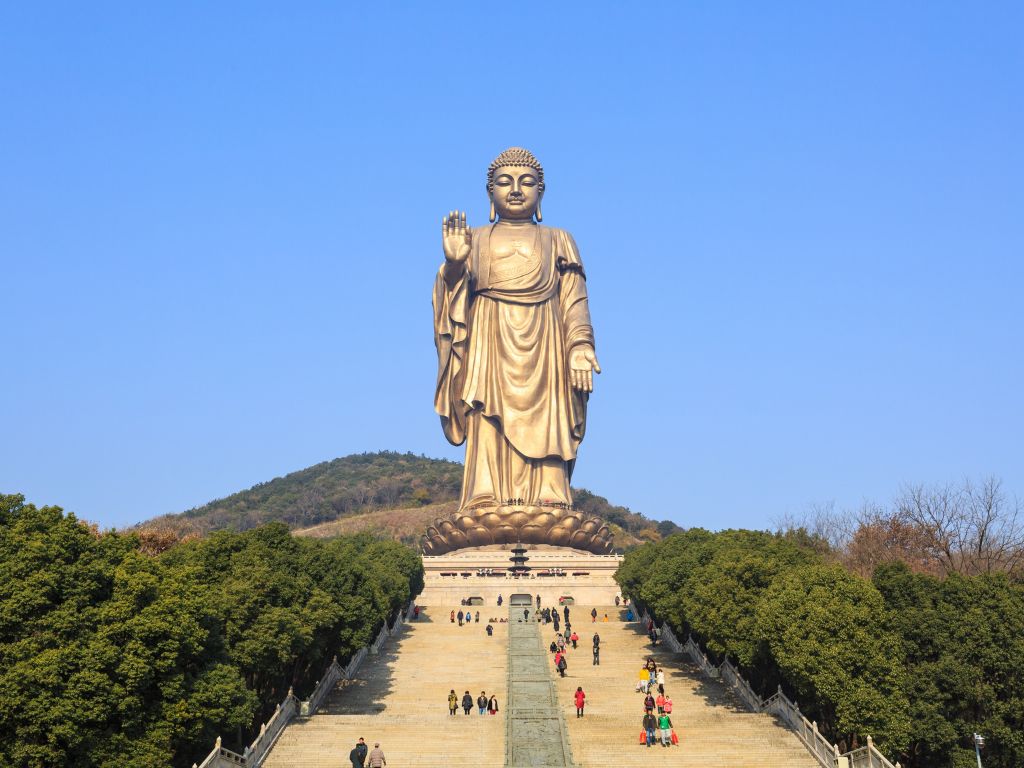 无锡灵山大佛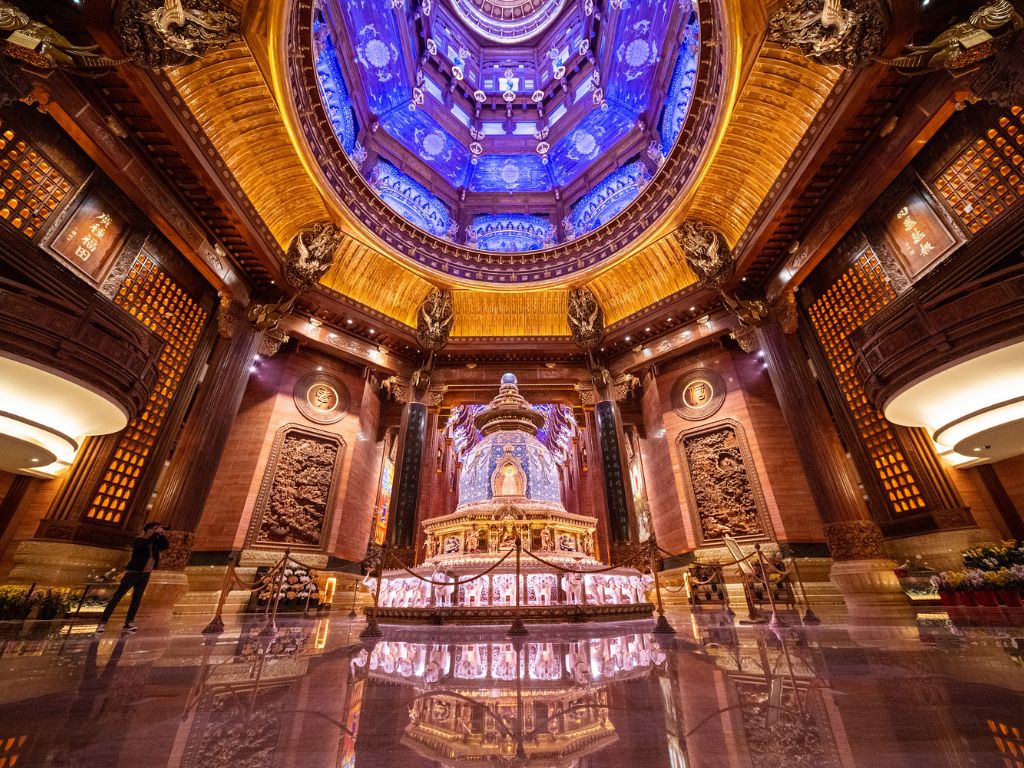 梵宫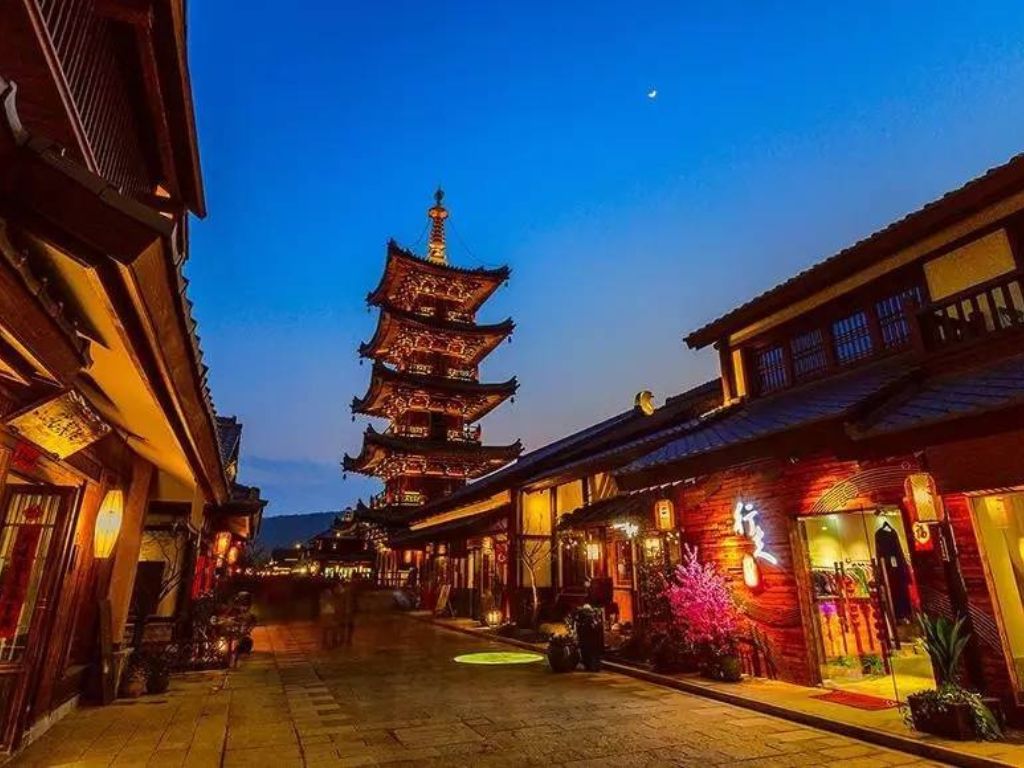 拈花湾
亮塔祈福儀式
今早餐后,游览属于东方式的罗曼蒂克园林"耦园",粉墙黛瓦,亭台楼阁好一派江南水乡的生活景致。接着前往无锡灵山大佛+梵宫是中国最大的铜佛像,高达88米,是一座集佛教文化、旅游观光和科研考古为一体的大型佛教文化景区。九龙灌浴更是灵山大佛景区的一个特色项目,体验由九条龙喷水组成的喷泉灌浴,传说可以消灾祈福,招财进宝。午餐后前往灵山小镇, 其中拈花湾是灵山小镇最为著名的景点之一,以其浪漫清幽的水乡风光和精致的园林建筑而闻名。游客可以在这里乘船游览水道,欣赏古色古香的建筑群,还可以品尝到当地美食和手工艺品。到了晚上观看亮塔祈福儀式和《花开五叶》燈光秀。
宿:希尔顿逸林酒店当地或同级

早餐 / 午餐 / 晚餐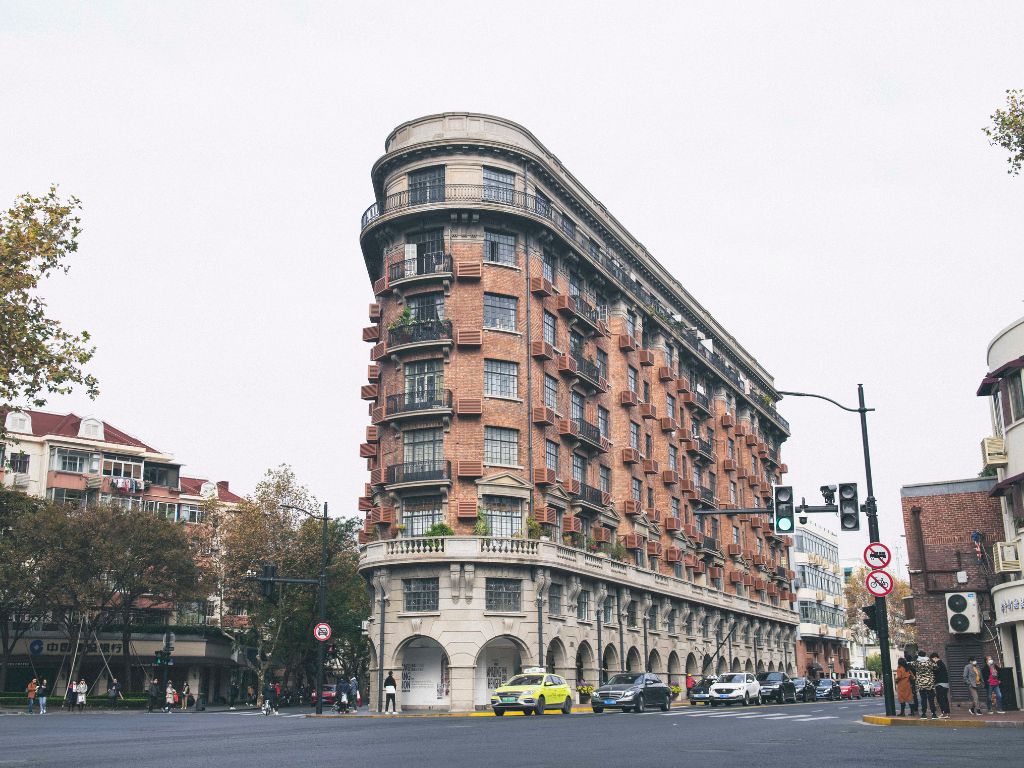 武康大厦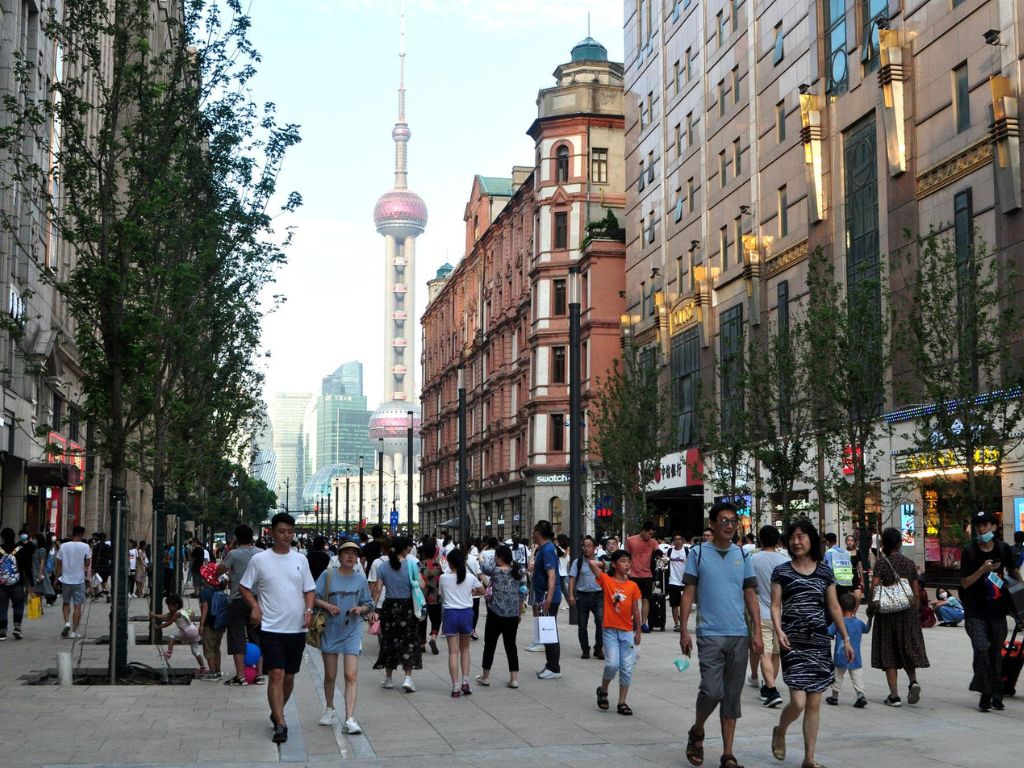 南京路步行区,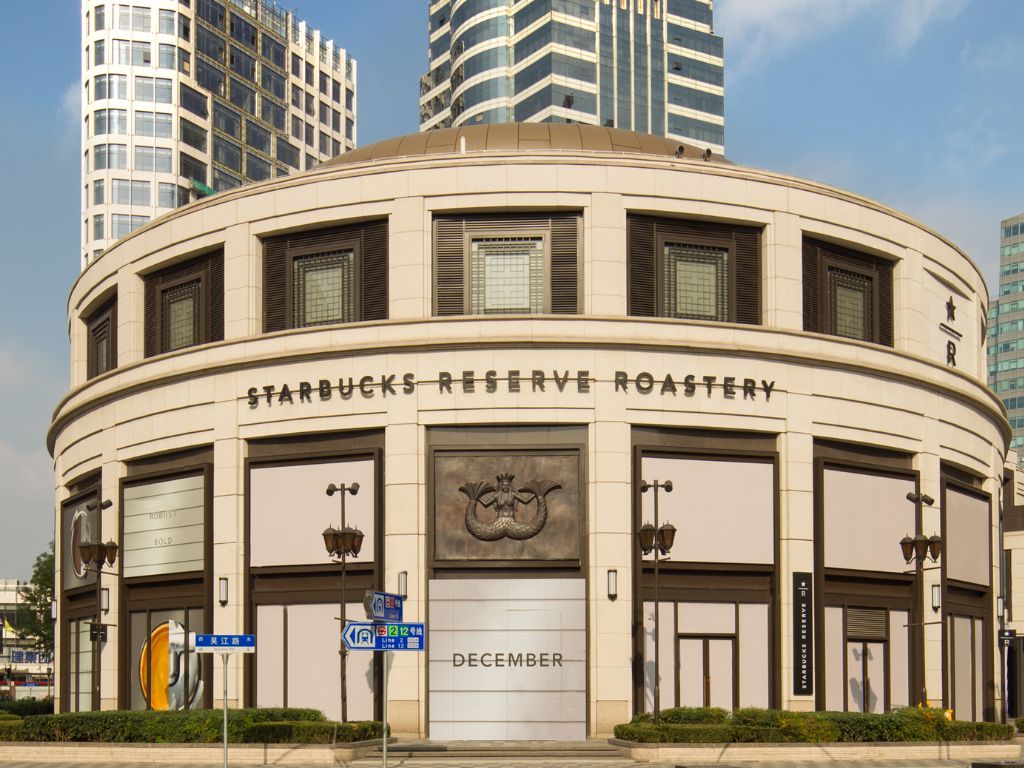 星巴克烘焙工坊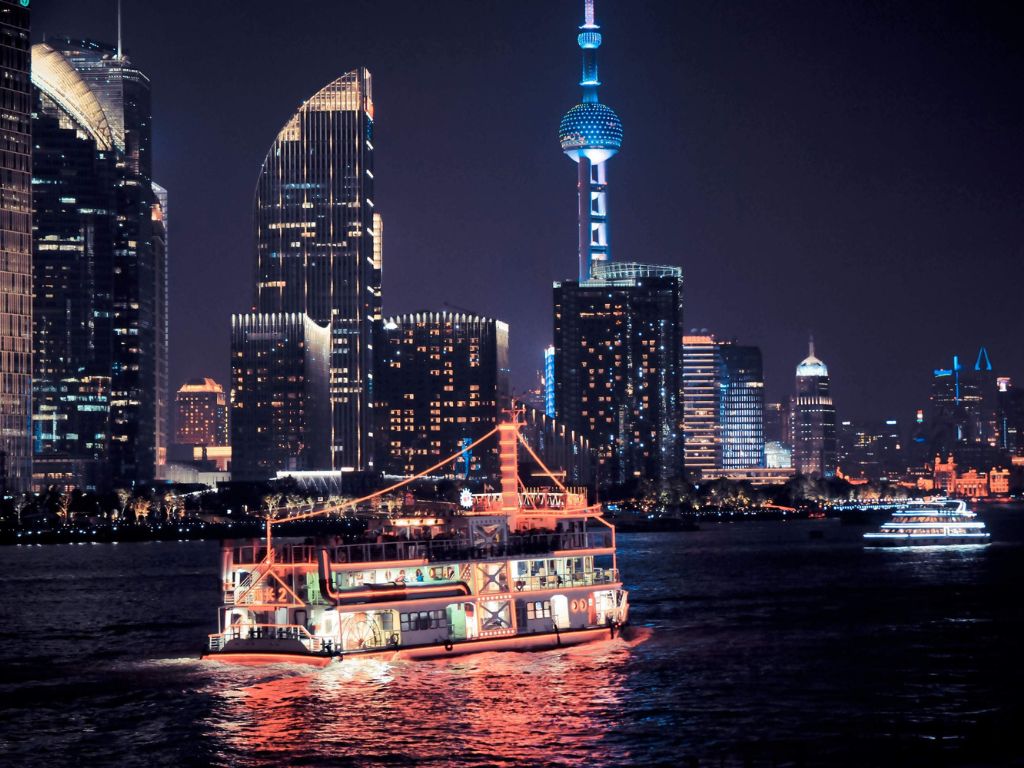 夜游黄浦江
早餐后告别无锡前往上海,抵达上海后,到网红地标武康路-武康大厦,之后游览十里洋场和南京路步行区, 是一个集购物、餐饮、娱乐、观光于一体的著名商业街区。接着我们将游览亚洲最大星巴克烘焙工坊,是星巴克继西雅图后的全球第二家烘培工坊,也是目前全球最大的星巴克。晚上我们将乘坐邮轮夜游黄浦江。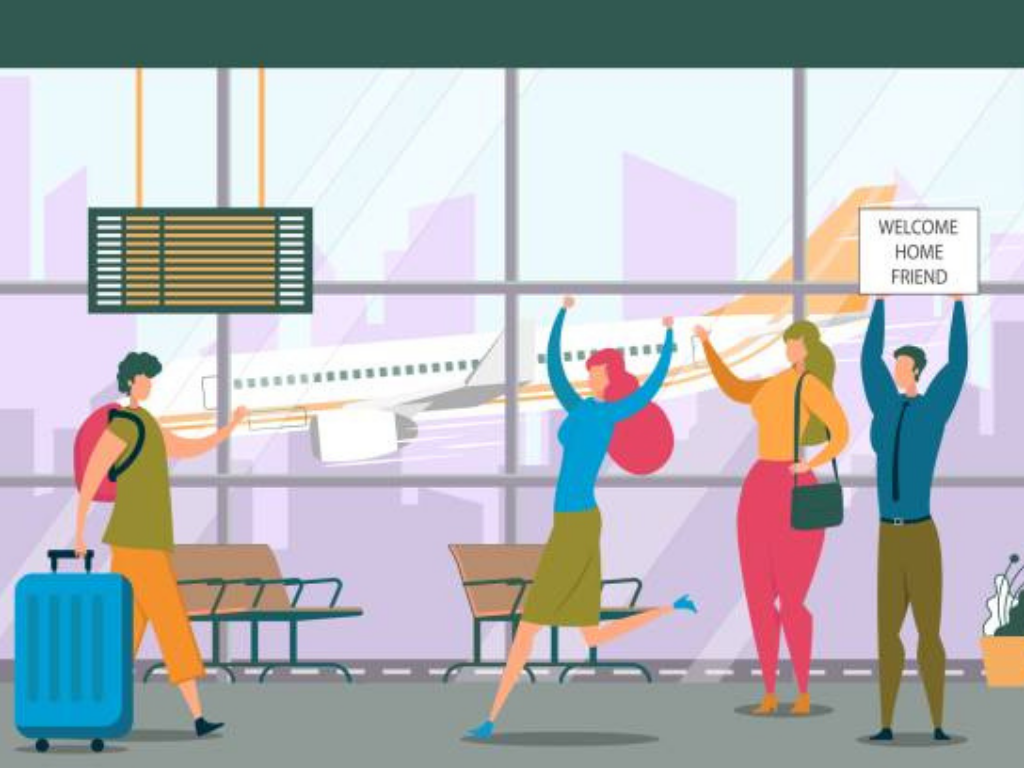 飞机餐