Itinerary Download
|

Share with friend
独特体验
函館夜景 - 享受获得三星米其林奖的百万美元夜景

近距离接触并喂养熊,或观看它们放松和群体游玩

观赏日本猕猴(也被称为雪猴)在温泉中洗澡

沉浸在令人叹为观止的洞爷湖全景中

旭川动物园,令距离的接触珍奇的北海道白狐狸,大北极熊及可爱的企鹅游行等

沉浸在旭川拉面村的美食享受中

在温泉度假村放松两晚

Exclusive Experience
Mount Hakodate Night View - Enjoy the million-dollar night view awarded with three Michelin stars

Get up close and personal to feed the bears, or watch them relax and play in groups

Witness Japanese Macaques aka Snow Monkey bath at the hot springs

Immerse in a breathtaking panoramic view of Lake Toya

Get up close and personal with huge polar bears, furry white fox and witness

the adorable penguins walk at Asahiyama Zoo

Indulge in Asahikawa's Ramen Village

Relax 2 nights in Onsen Resort

特色飨宴
烤焗北方鱼 + 石狩火锅

日式烧烤料理

三款北海道螃蟹 + 烧烤自助餐

北海道拉面

海鲜火锅
Specialty Meals
Grilled Yaki Hokke (Fish) + Ishikari Nabe (Hotpot)

Japanese BBQ Cuisine

3 type Hokkaido Crab + BBQ Buffet

Hokkaido Ramen

Seafood Nabe
人气景点 Attraction
登别 Noboribetsu

地狱谷 Jigokudani / Hell Valley
函馆 Hakodate
金森红砖仓库和明治馆 Kanemori Red Brick Warehouse & Meiji-kan

函馆山索道 Mt Hakodate Ropeway

函馆朝市 Hakodate Morning Market
洞爷湖 Lake Toya
昭和新山 Mt Showa

昭和新山熊牧场 Showa Sinzan Bear Ranch
旭川 Asahikawa
男山酒造 Otokoyama Brewery

旭川拉面村 Asahikawa Ramen Village

旭山动物园 Asahiyama Zoo
小樽 Otaru
小樽运河 Otaru Canal




小樽音乐盒博物馆 Otaru Music Box Museum
札幌 Sapporo
札幌大通公园 Sapporo Odori Park

狸小路购物街 Tanukikoji Shopping Street

二条市场 Nijo Fish Market

白色恋人公园 Shiroi Koibito Park

三井奥特莱斯札幌北广岛 Mitsui Outlet Park Sapporo Kitahiroshima
IMPORTANT NOTES
备注:
顾客尤其需注意以下事项:在公司无法控制的情况下,行程可能更改。
指定城市的住宿需视客房供应情况而定。行程顺序可能更改。不同团体可能合并成一团。
Revisions, if any, in itinerary are subject to the Company's Terms and Conditions.
In particular, the Customer is requested to note the following:
Itinerary may be subject to change due to circumstances beyond the Company's control.
Accommodation in designated cities is subject to room availability.
Sequence of itinerary may be subject to change.
Different tour groups may be merged.
Proposed changes, if any, that are not accepted will be subject to the refund provisions set out in the Terms and Conditions.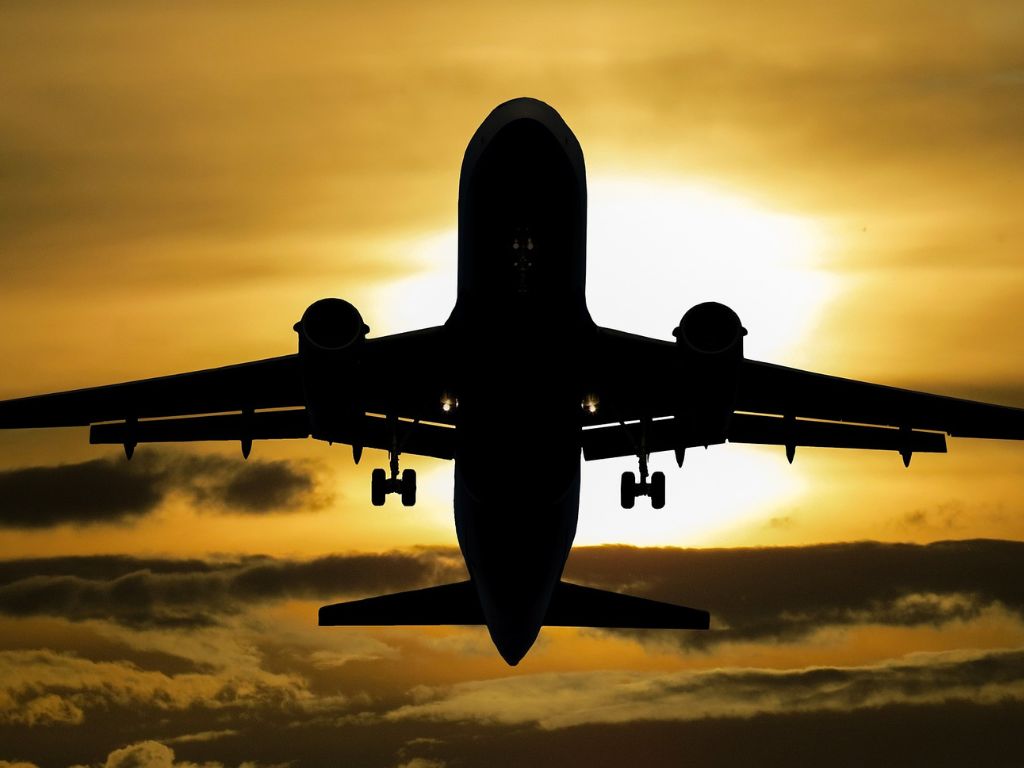 Assemble at Kuala Lumpur International Airport for your flight to Chitose International Airport.

Meals On Board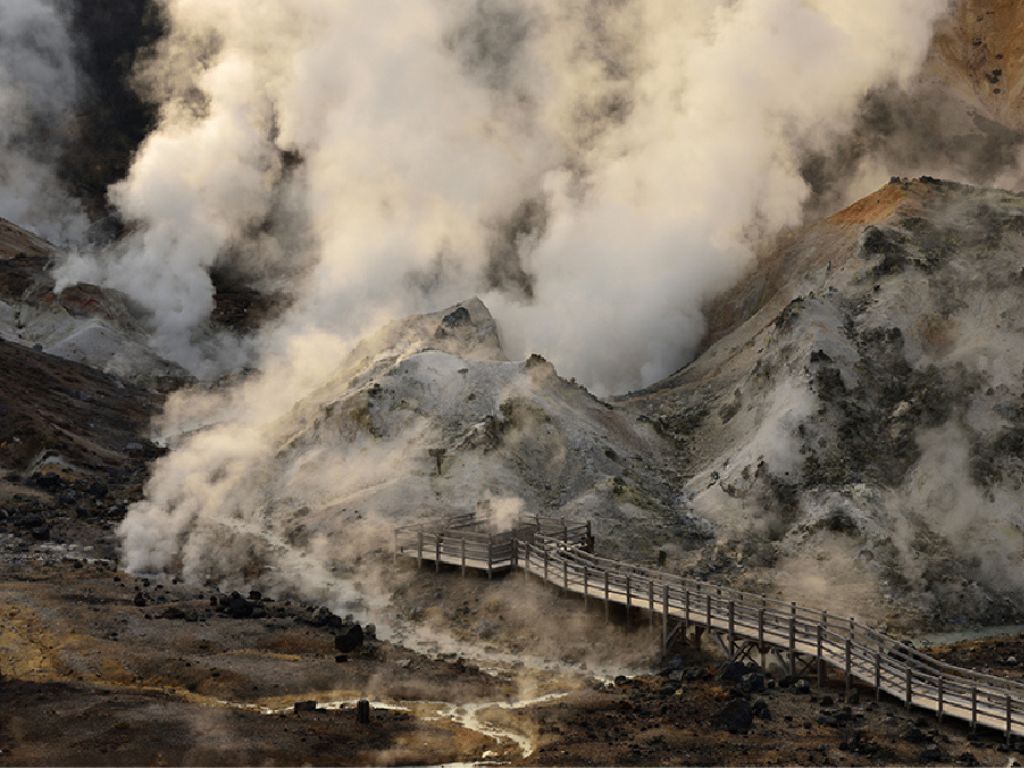 JIGOKUDANI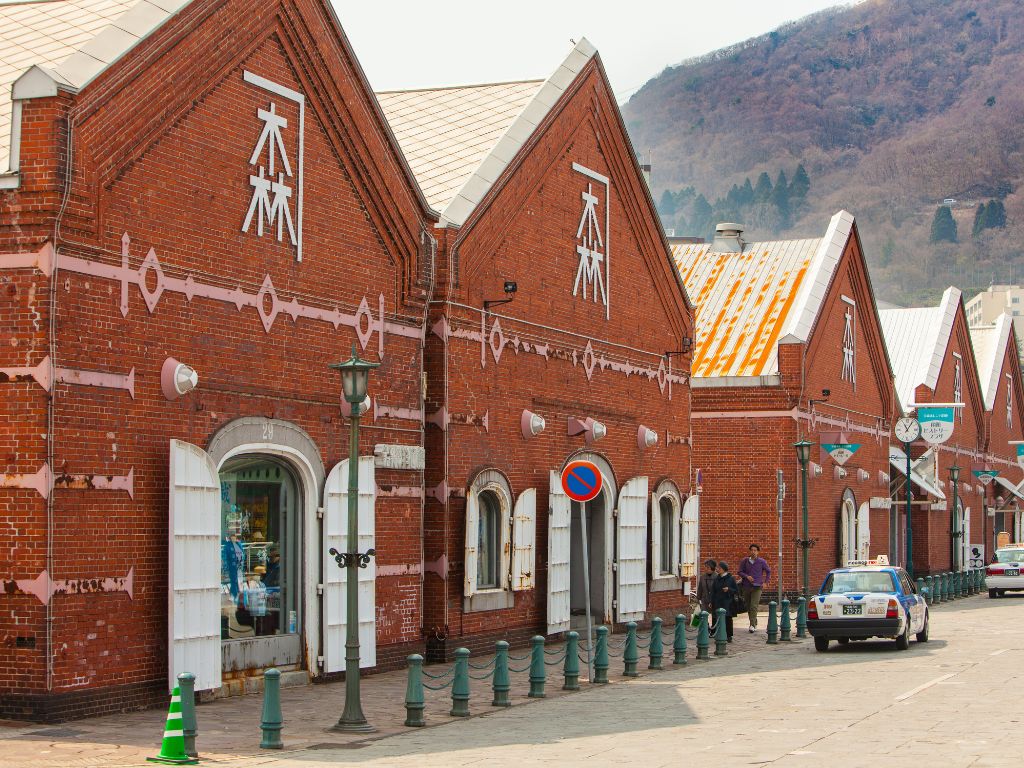 KANEMORI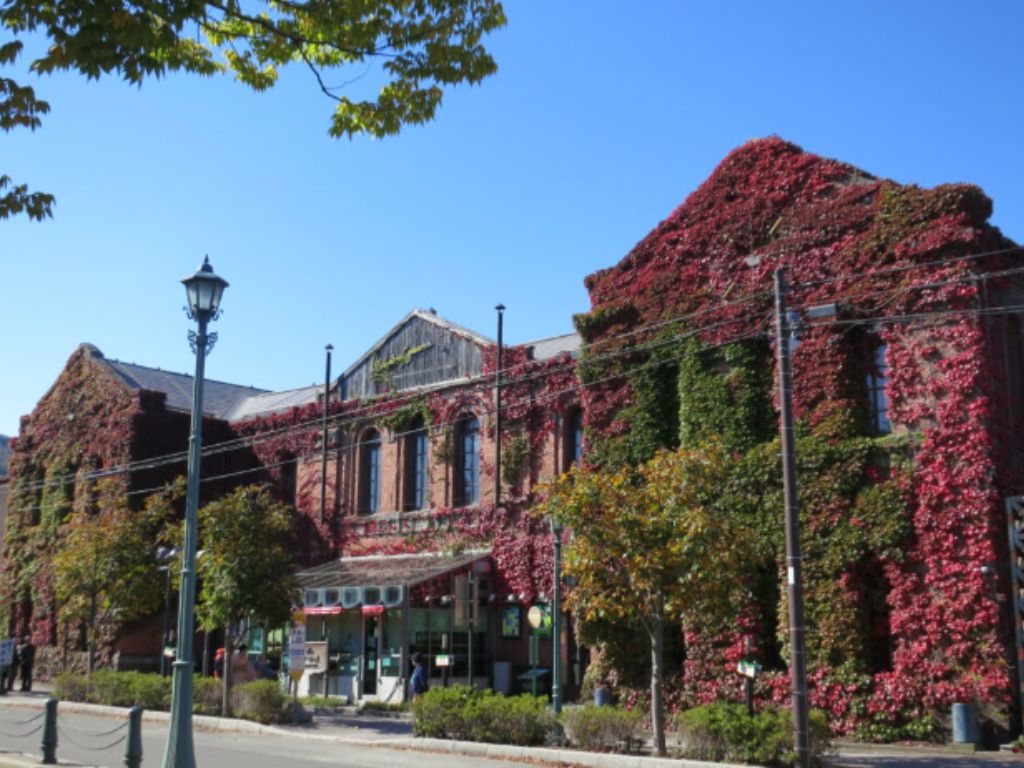 MEIJIKAN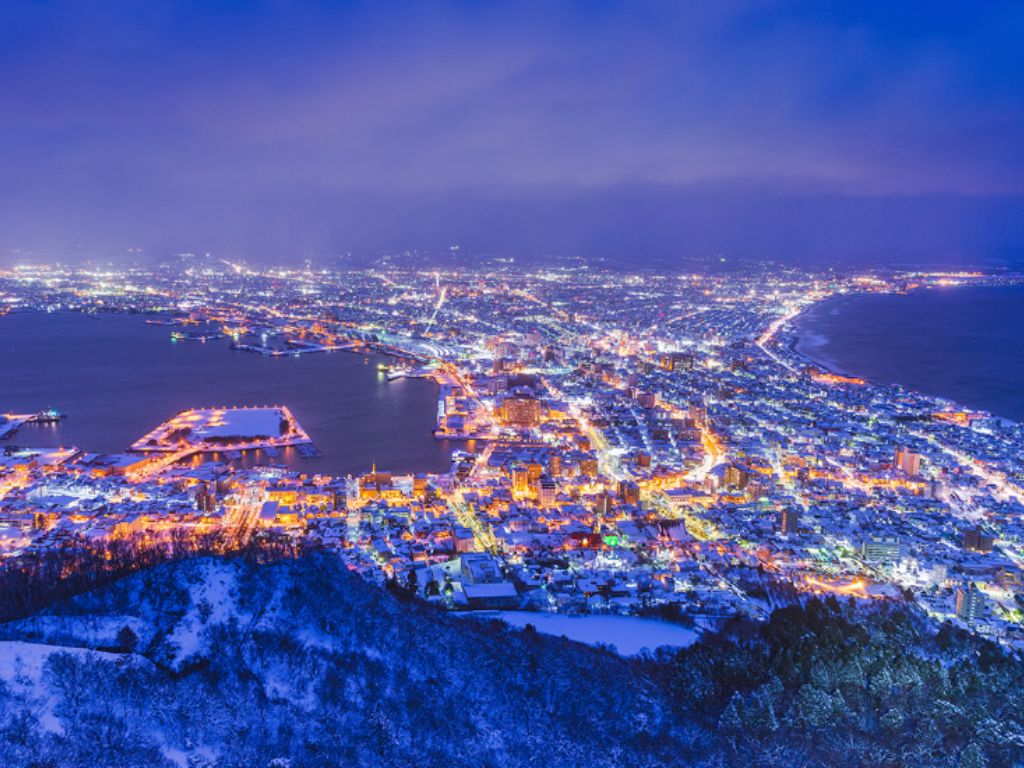 MT HAKODATE ROPEWAY
Upon arrival, we will make our way to experience boiling ponds and steaming streams at the famous Jigokudani, also known as Hell Valley and it aptly describes the hot springs, steam vents, and sulfurous fumes that create a surreal and dramatic atmosphere. Next we will make our way to Hakodate and visit another popular attraction that contributes to the charm and character of Hakodate, Kanemori Red Brick Warehouse & Meiji-kan. They offer unique experiences, blending history, culture, shopping, and dining in a picturesque setting. Visitors can immerse themselves in the rich heritage of the city while enjoying the vibrant atmosphere of these iconic landmarks. Thereafter, a short ride to our next destination to feast your eyes for a beautiful view of Hakodate at the Mt. Hakodate Ropeway – Mountain Base Station.
** Seasonal Bonus (Dec - Feb) - Enjoy the winter-exclusive experience of watching cute monkeys bathing in hot springs

Lunch / Dinner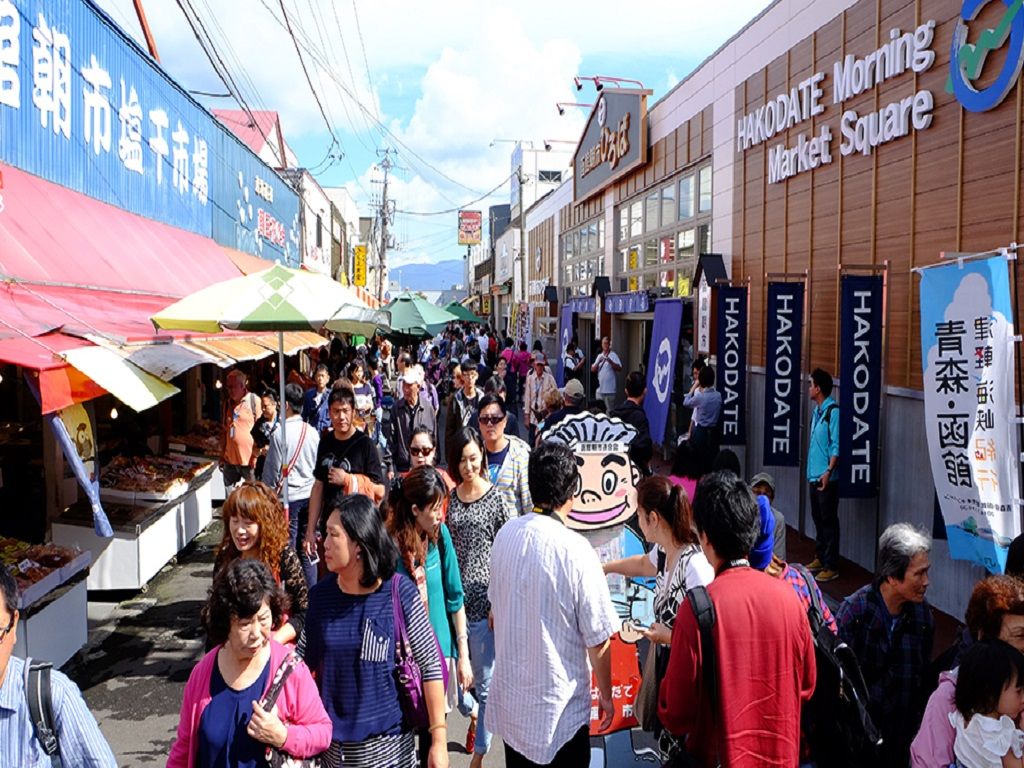 HAKODATE MORNING MARKET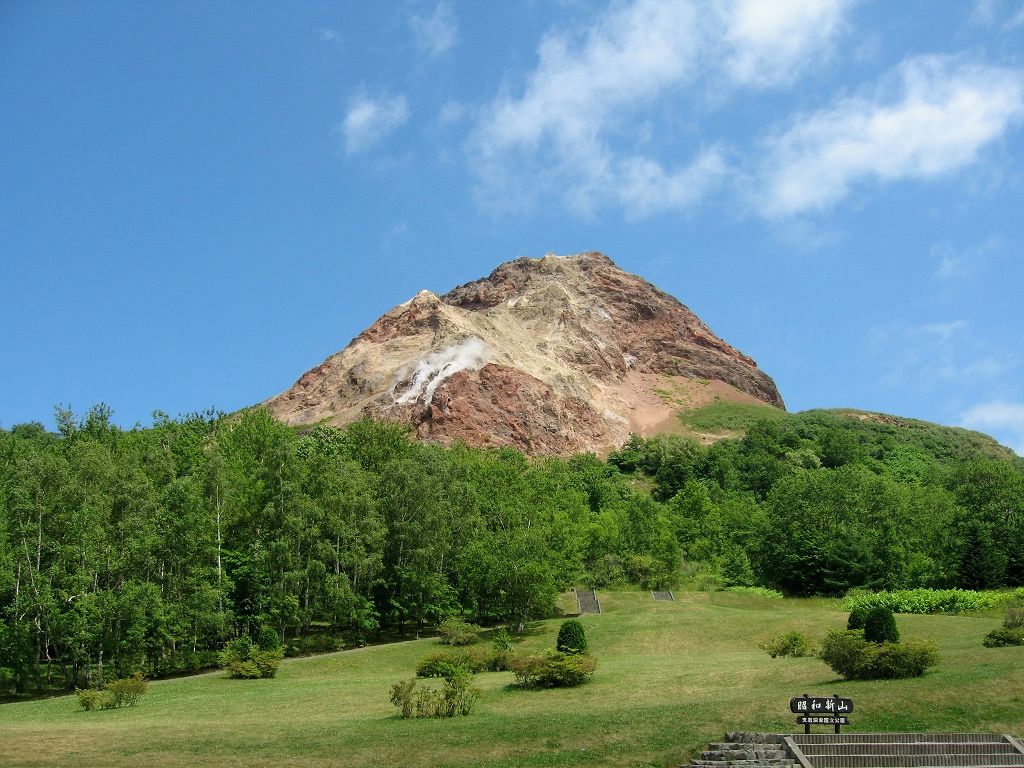 MOUNT SHOWA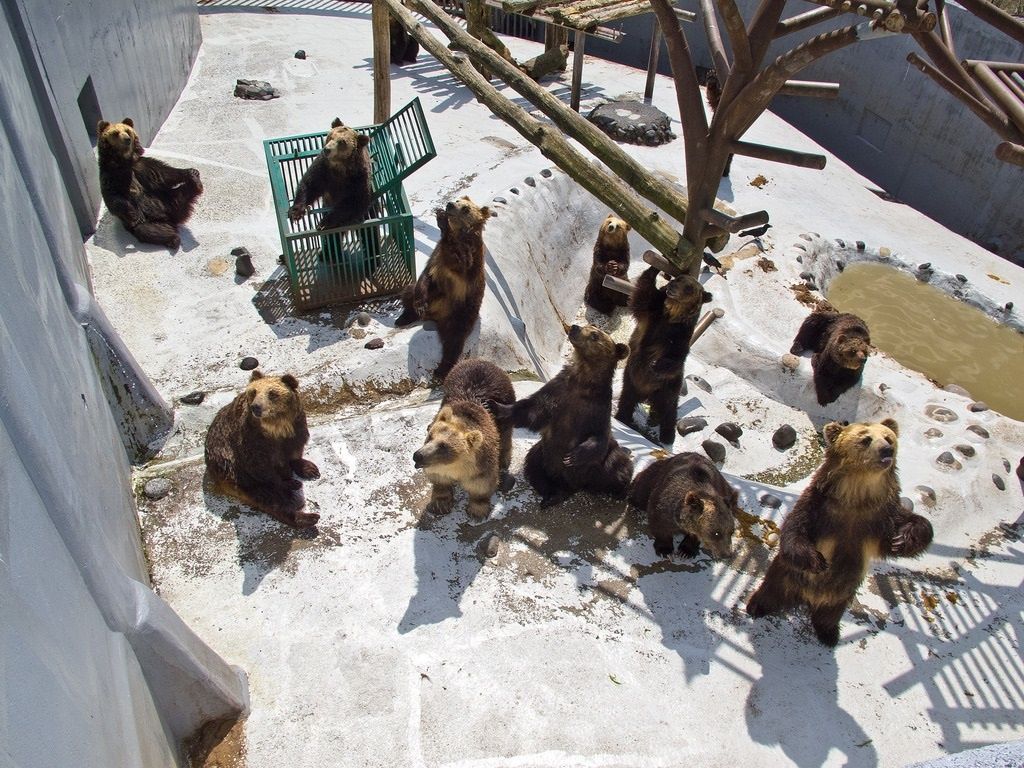 SHOWA SHINZAN BEAR RANCH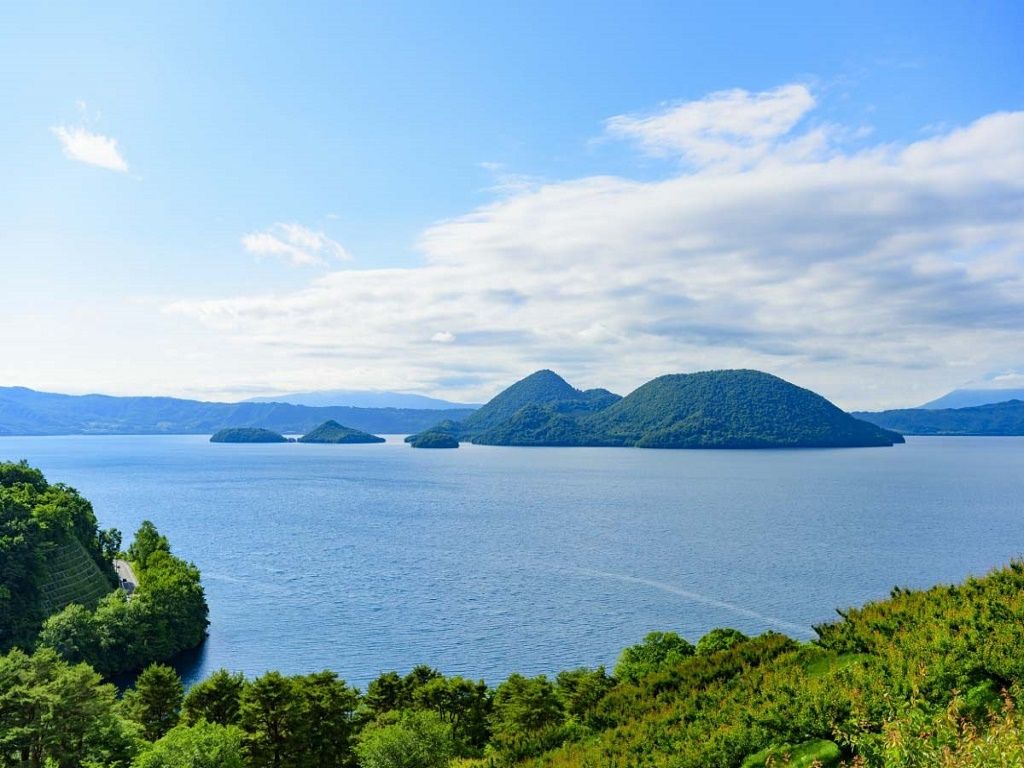 LAKE TOYA
This morning, visit Hakodate Morning Market, a vibrant and atmospheric spot where a plethora of stalls jostle for attention, each selling various types of fresh seafood. And of course, in Japan, nothing exemplifies this more as sashimi. Pick, sample and purchase the day's freshest and most mouth-watering catch at your own expense. Thereafter, proceed to visit Lake Toya that is is situated in the southwestern part of Hokkaido, this photographic freshwater caldera lake is 10km in diameter and framed by a few active volcanic domes including the majestic Mount Showa. Take a panoramic views of Lake Toya and its stunning surroundings. Then "Grin and bear it" literally at the Showa Sinzan Bear Ranch as the facility's bevy of adorable bears wave and greet you upon arrival. Photograph and feed these furry animals at your own expense. After the cuteness overload, stock up on popular local skincare products made from horse oil at the souvenir shop. Tonight, take a dip in a relaxing hot spring bath at an Onsen resort in Lake Toya.

Breakfast / Lunch / Dinner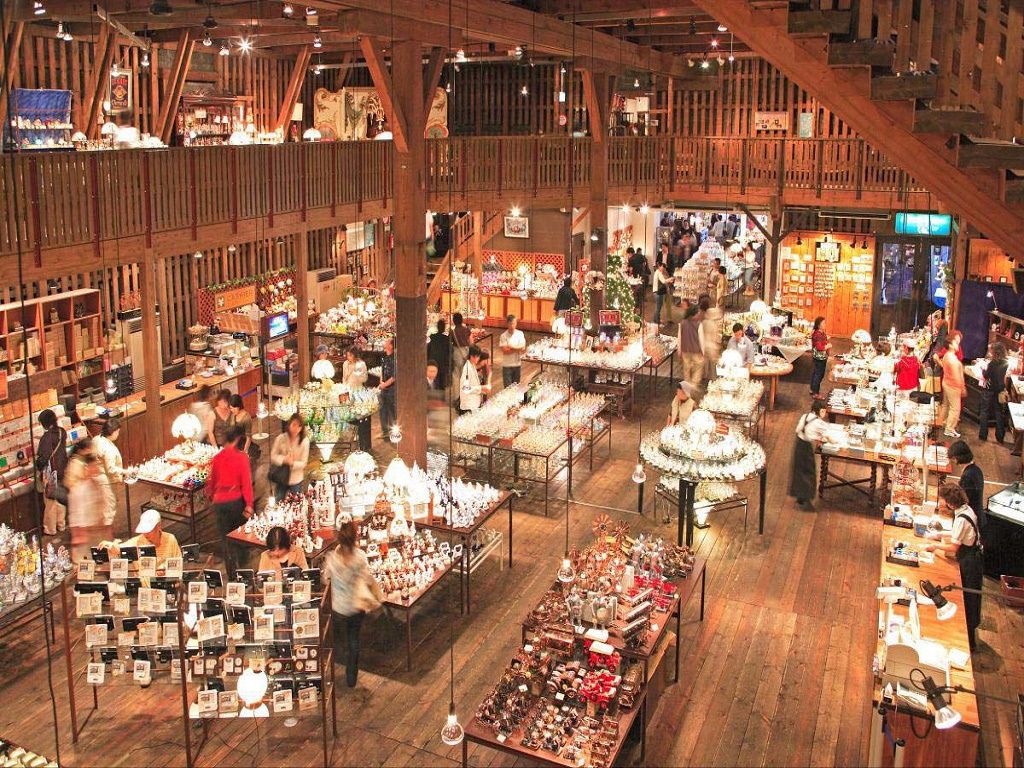 OTARU MUSIC BOX MUSEUM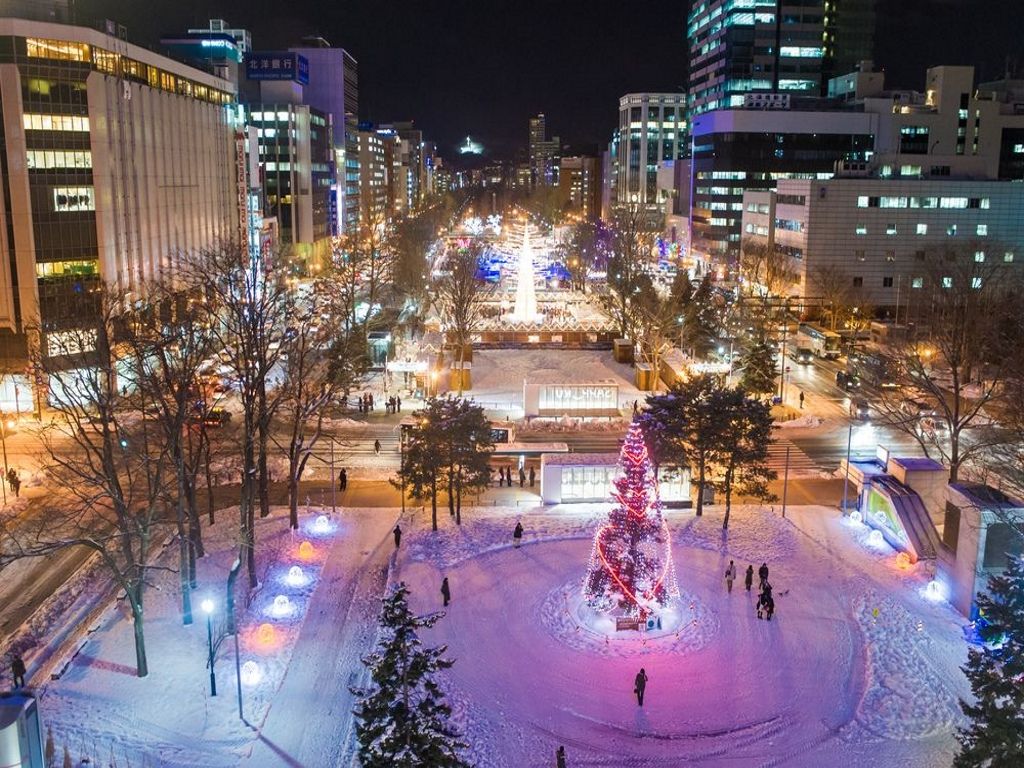 ODORI PARK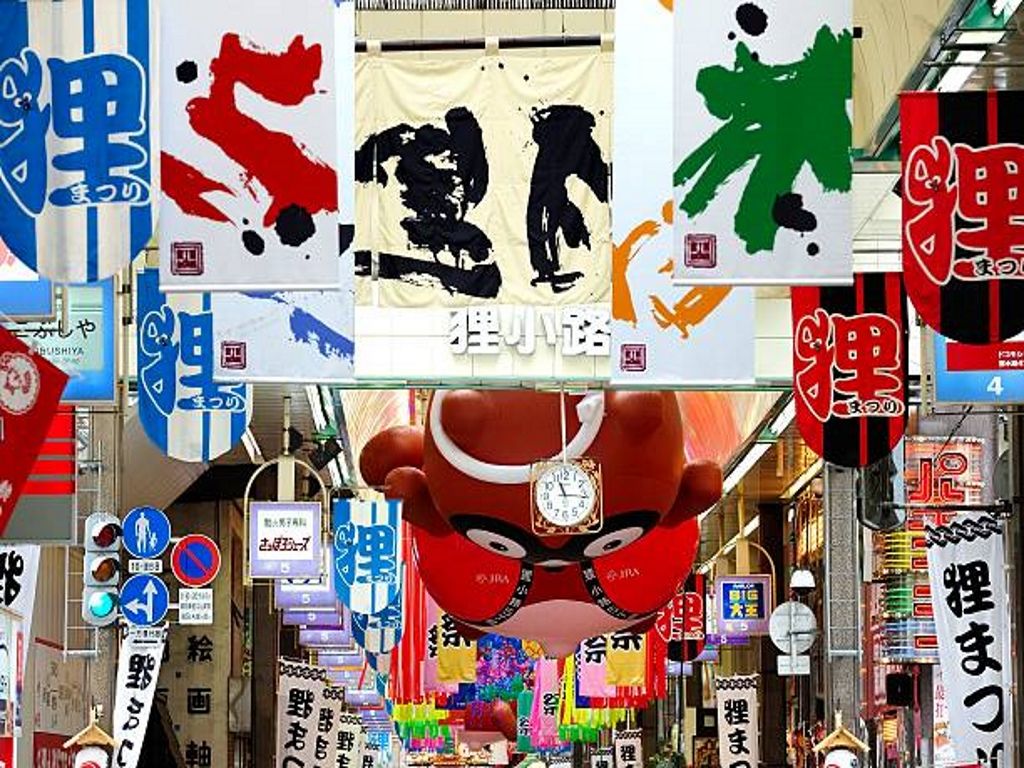 TANUKIKOJI SHOPPING STREET
This morning, proceed to the evocative Otaru Canal, where charming century-old stone warehouses line both sides of the canal. The genteel theme continues at Otaru Music Box Museum, where whimsical displays of beautifully crafted music boxes will delight even the grumpiest of cynics, alternatively you may also purchase your favorite music box and take home this souvenir for yourself or give a beloved friend or family as a gift. At the same time, visit a glass-craft workshop and pick up more mementos at Kitaichi Glass. Thereafter, we'll make our way to Sapporo Odori Park, a spacious and vibrant urban park located in the heart of Sapporo, the capital city of Hokkaido. Stretching over 1.5 kilometers from east to west, the park serves as a central gathering place for both locals and tourists, offering a variety of attractions and events throughout the year. We will also pass by the Clock Tower on the way to Tanukikoji Shopping Street.

Breakfast / Dinner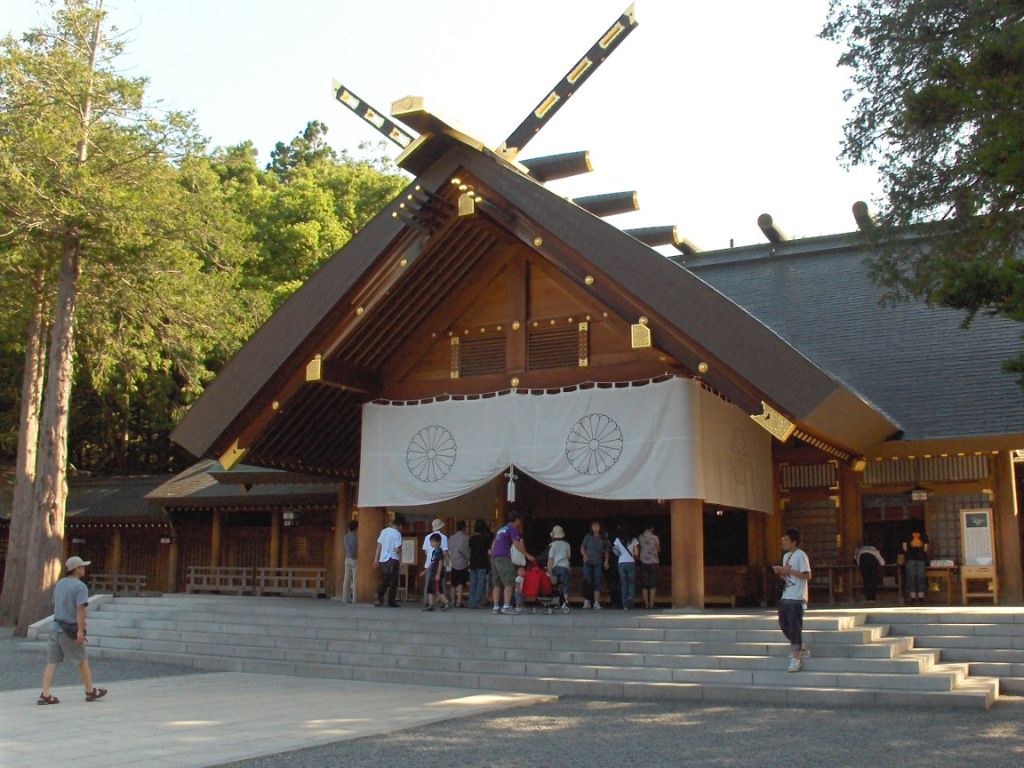 HOKKAIDO JINGGU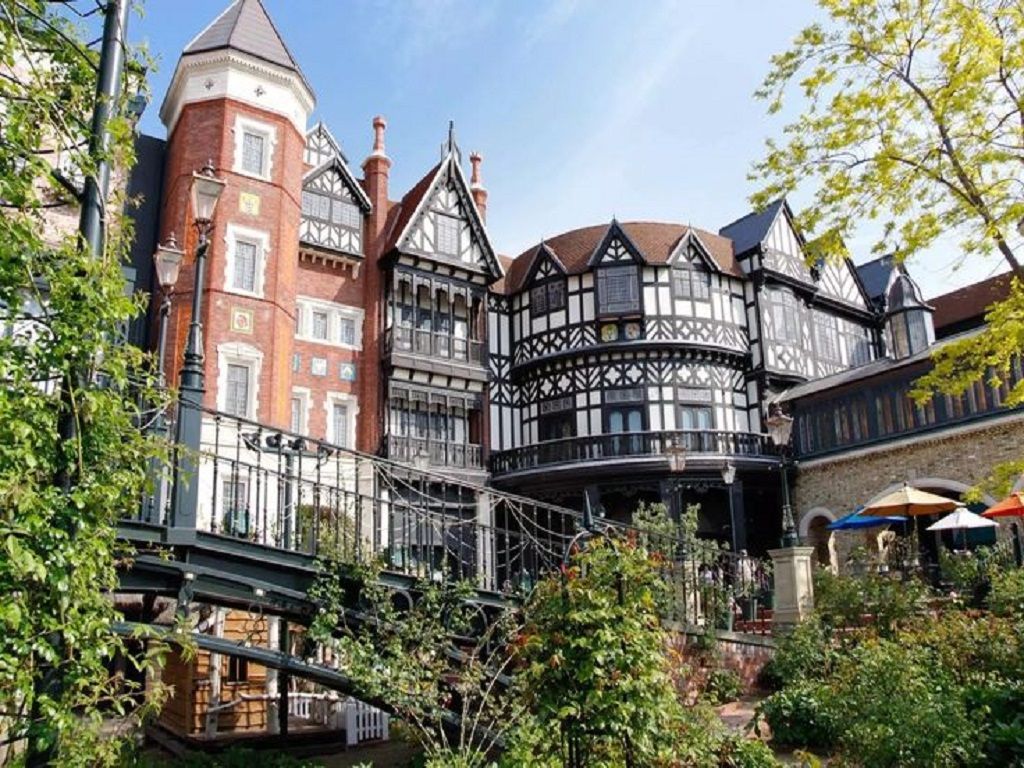 SHIROI KOIBITO PARK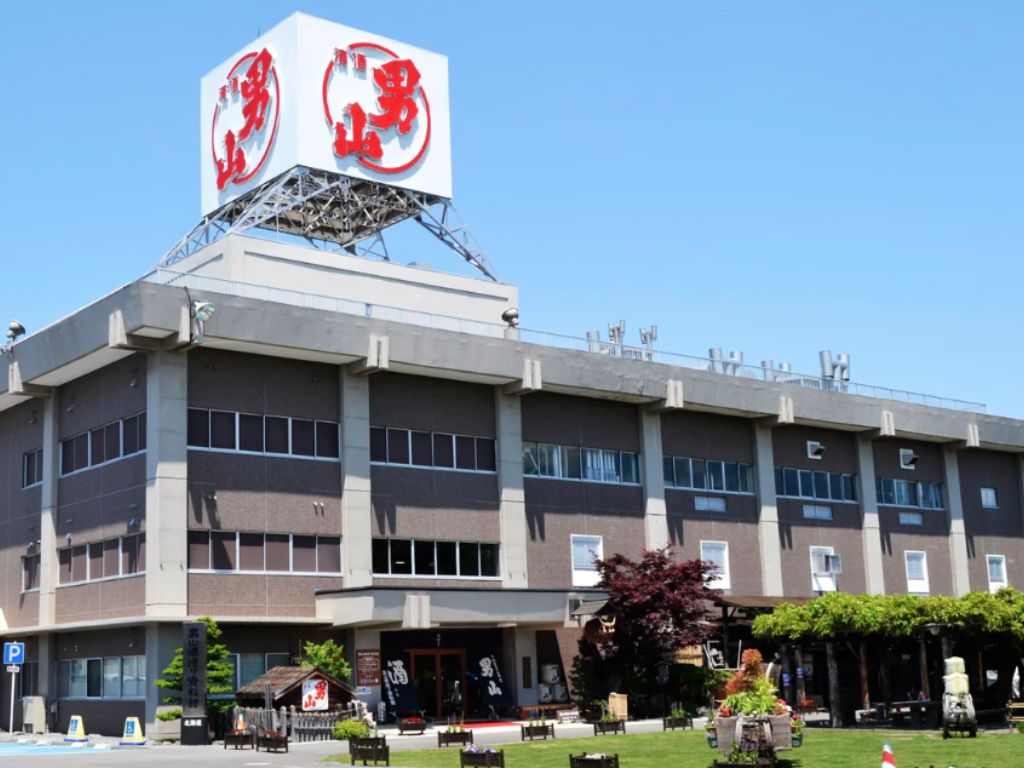 OTOKOYAMA BREWERY
Today we'll begin our day by visiting Hokkaido Jingu which is a Shinto shrine that's located in Sapporo. It is one of the most important and revered shrines in the region, dedicated to the deities of the Shinto religion. From here, we will make a stop at Shiroi Koibito Park. The park features a museum where visitors can learn about the history and production of the Shiroi Koibito cookie, a popular Japanese confectionery. There are also various shops and cafes selling Shiroi Koibito products. There are also various shops and cafes selling Shiroi Koibito products. Thereafter, proceed to visit a popular Sake Brewing Museum, Otokoyama Brewery.

Breakfast / Lunch / Dinner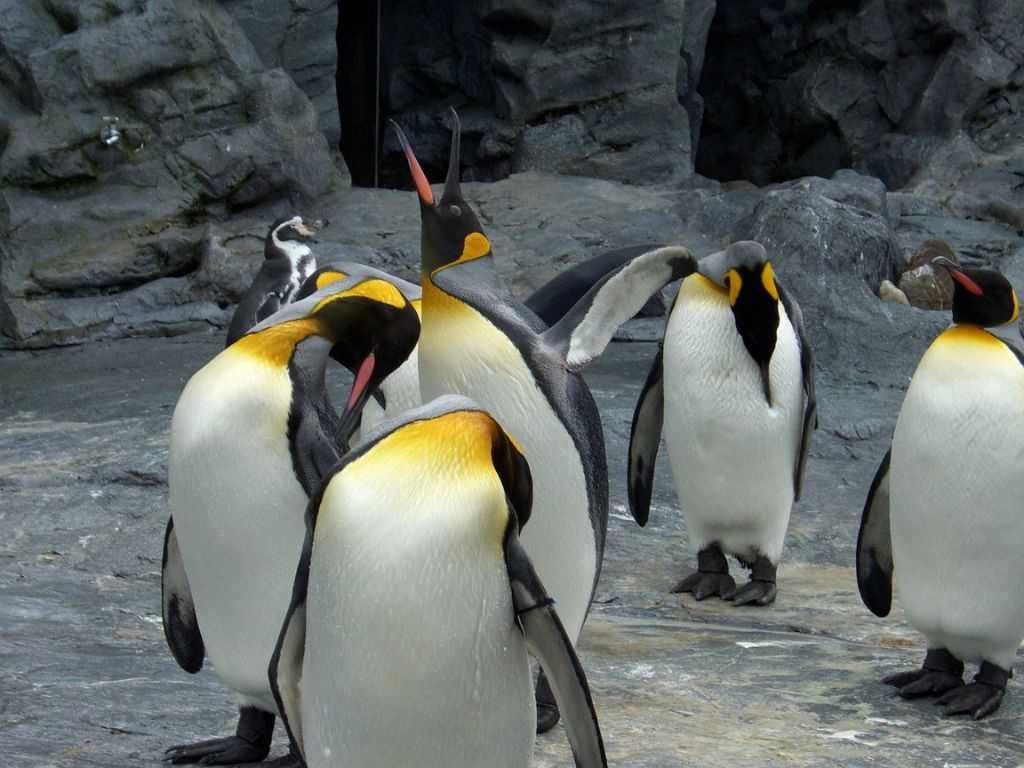 ASAHIYAMA ZOO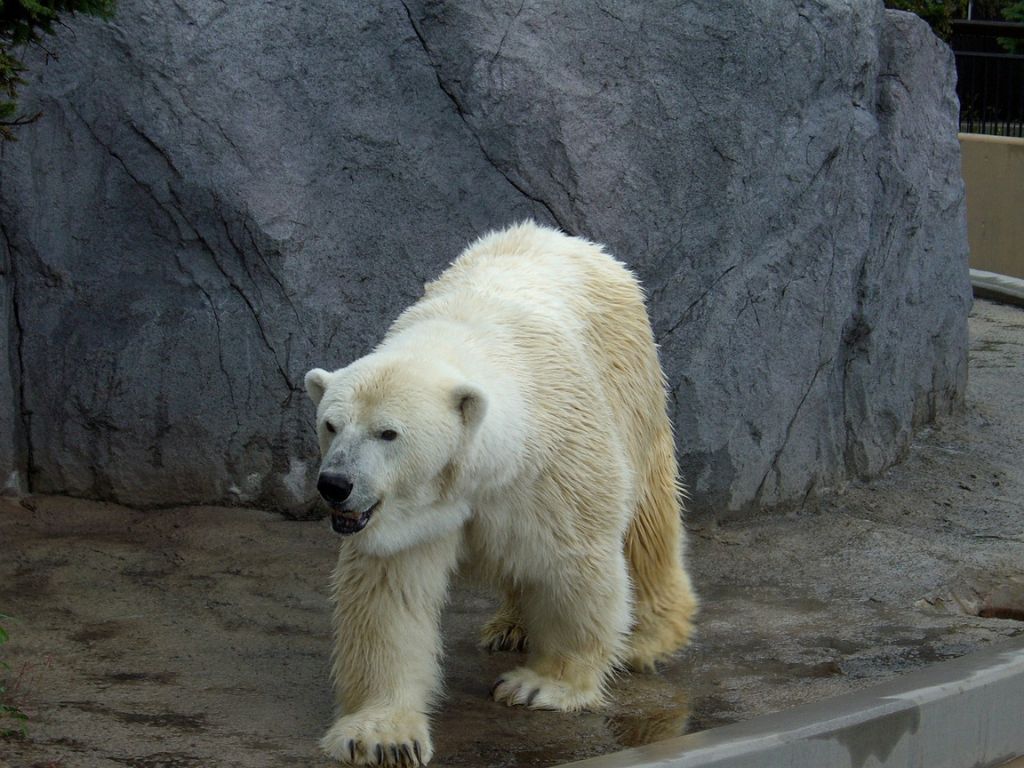 ASAHIYAMA ZOO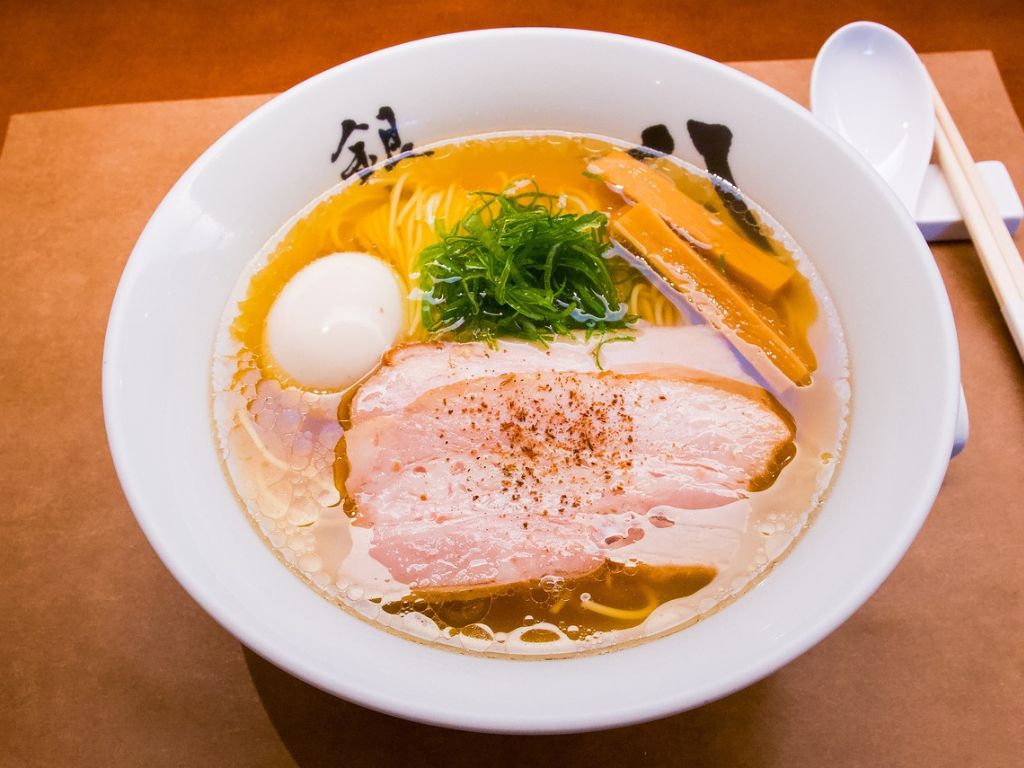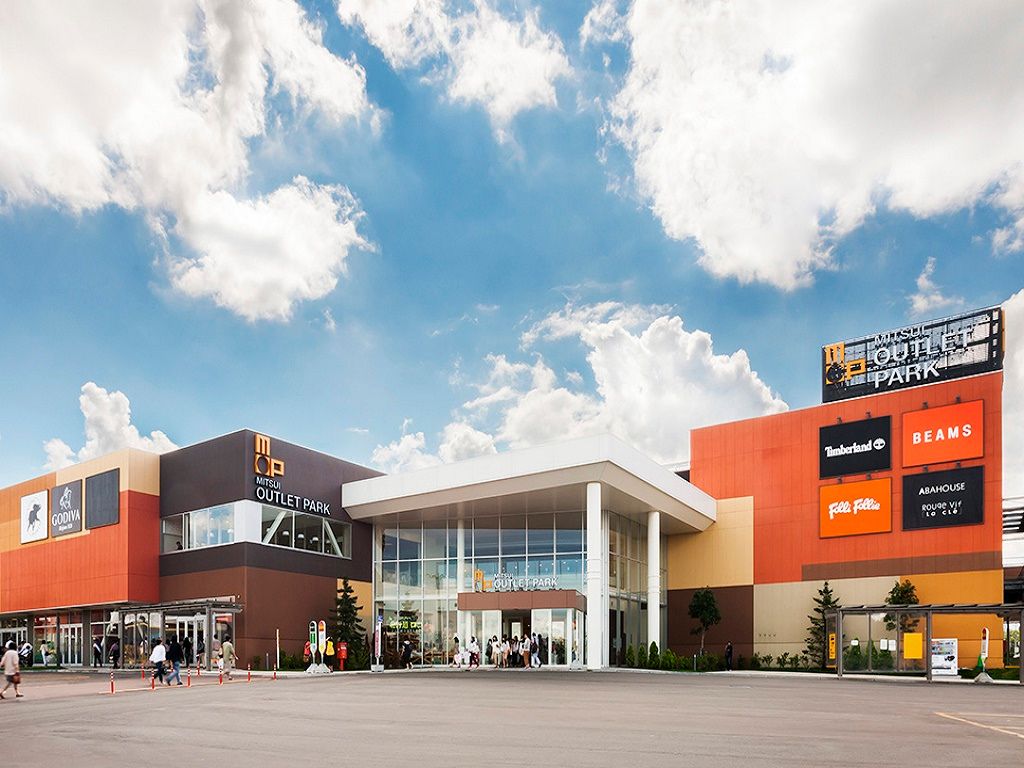 MITSUI OUTLET
After breakfast, we'll proceed to visit Asahiyama Zoo which is known for innovative enclosures and exhibits that provides unique and interactive experiences for both visitors and animals, from here a short ride to Asahikawa Ramen Village which is a must-visit destination for ramen lovers and food enthusiasts offering an opportunity to indulge in the delicious and distinct flavours of Ashikawa. Thereafter, go all out and embark on a shopping spree at Mitsui Outlet Park Sapporo Kitahiroshima, an outlet mall that boasts a plethora of domestic and imported brands under one roof.

Breakfast / Lunch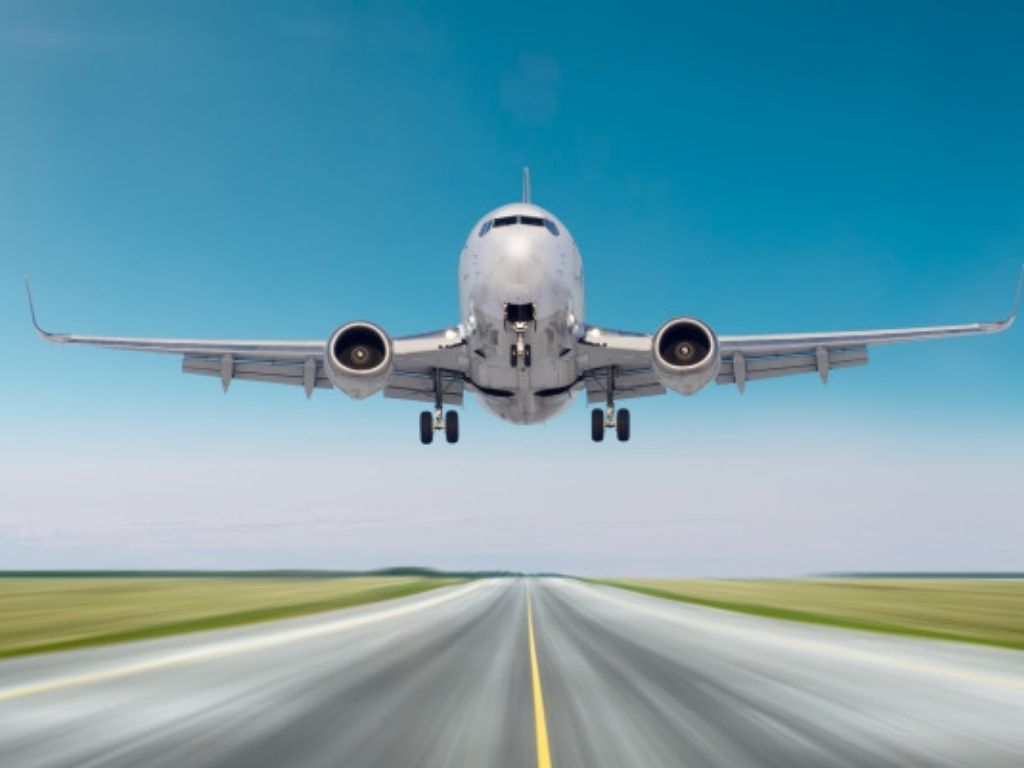 Arrive to Kuala Lumpur International Airport.

Meals On Board / Breakfast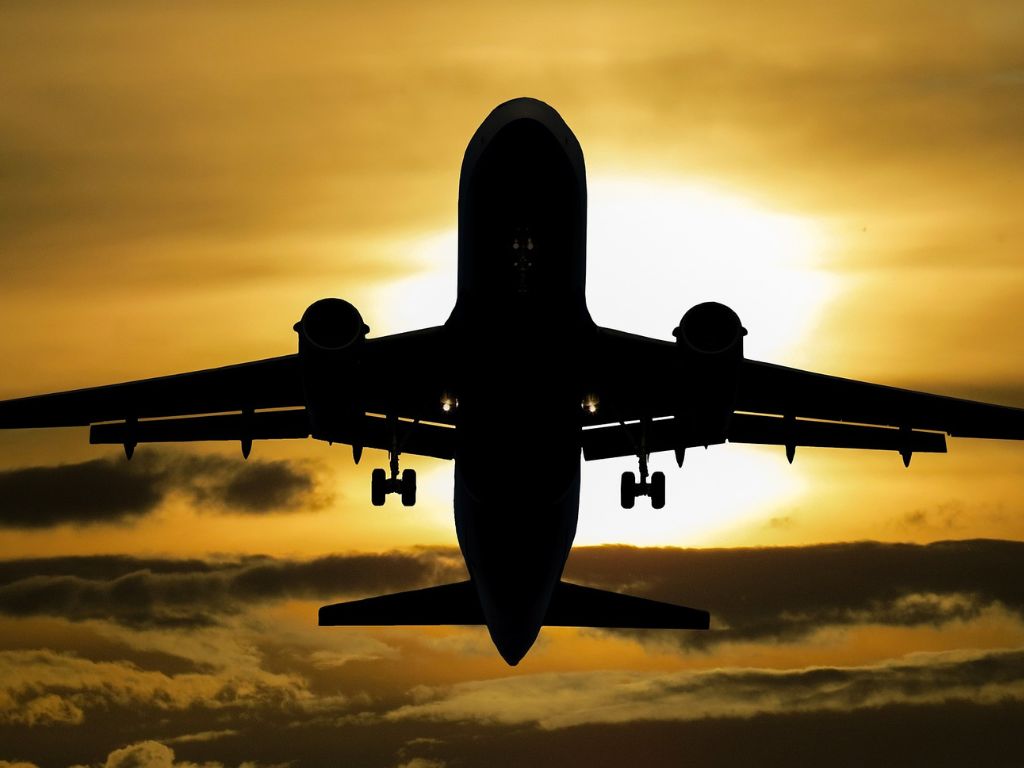 飞机餐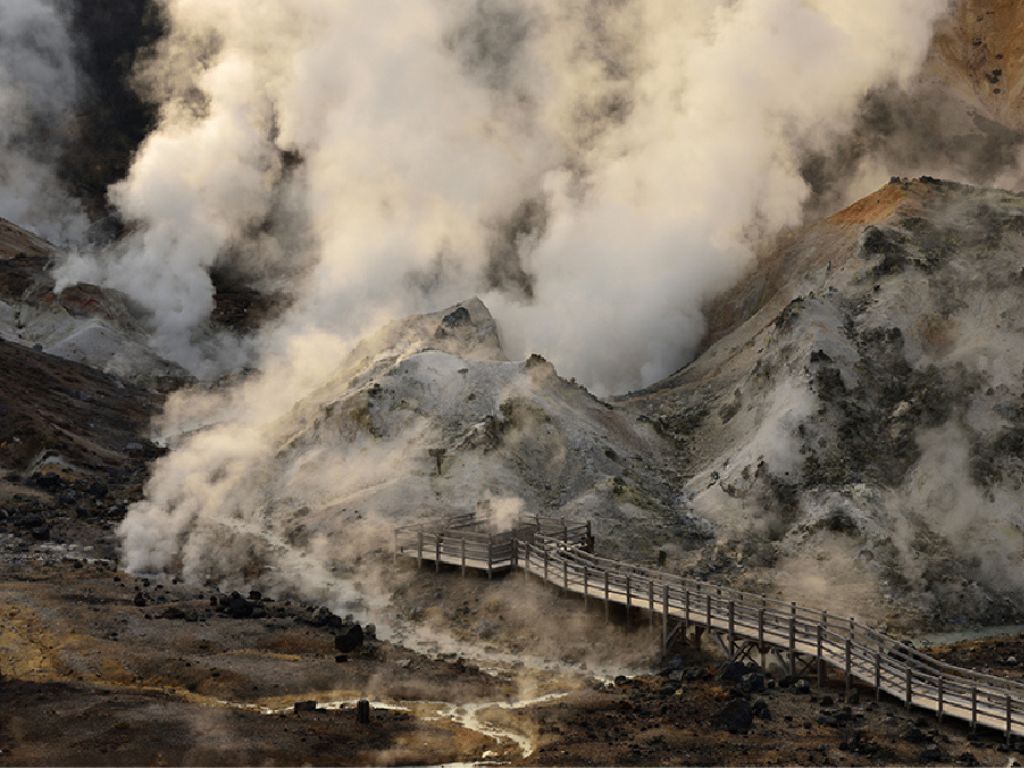 JIGOKUDANI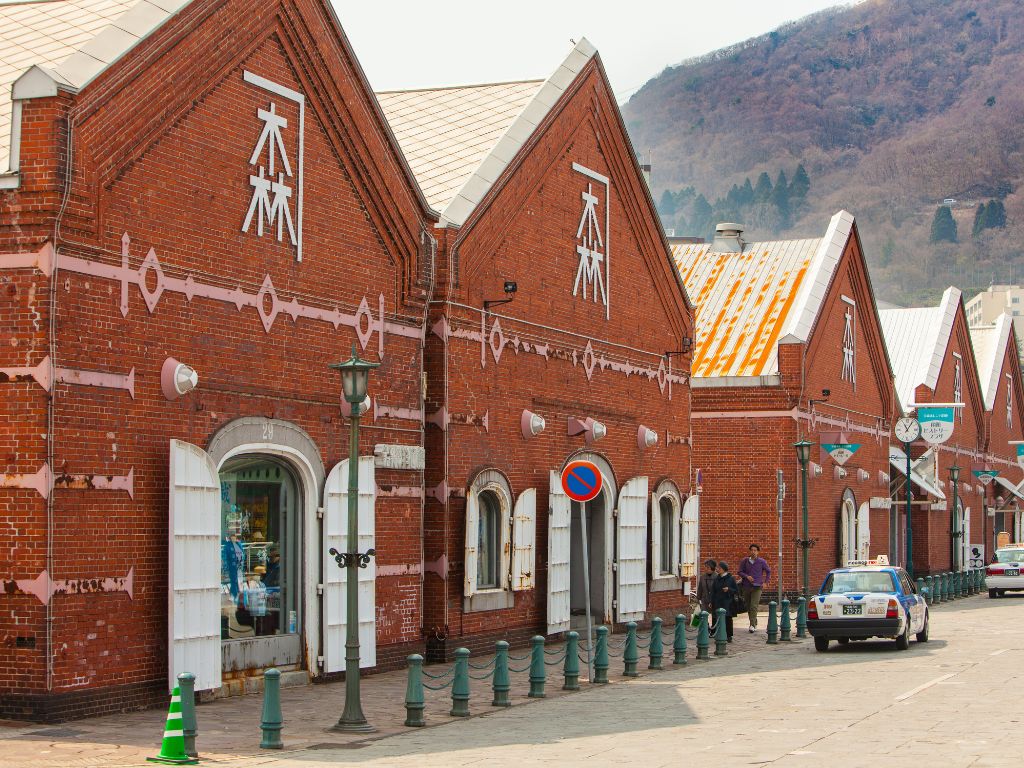 KANEMORI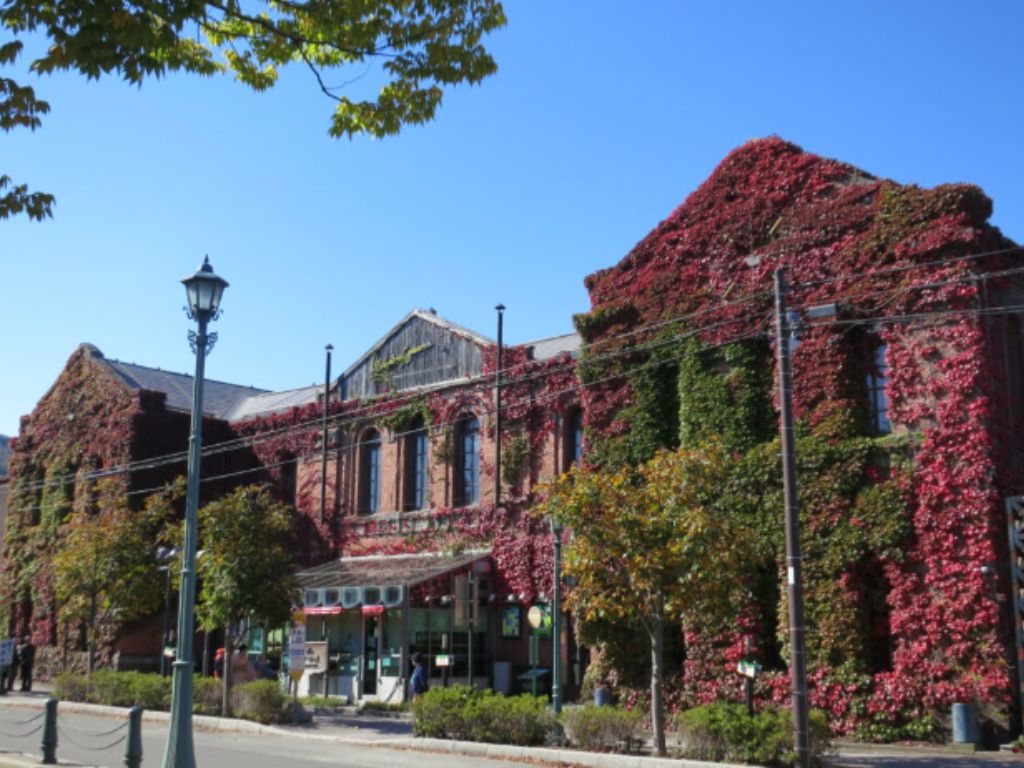 MEIJIKAN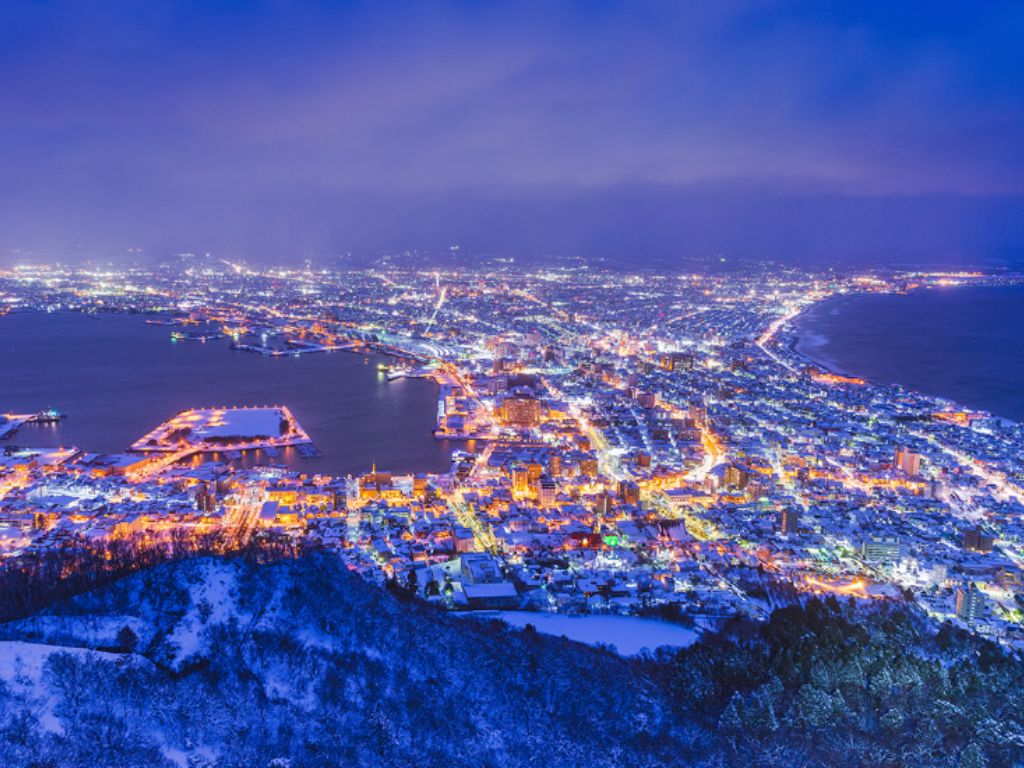 MT HAKODATE ROPEWAY
抵达后,将前往体验著名的地狱谷,这里有沸腾的池塘和冒着蒸汽的溪流。地狱谷以其热泉、蒸汽喷口和硫磺烟雾而闻名,创造出一个超现实和戏剧性的氛围。接下来前往函馆,游览另一个备受欢迎的景点,贡献了函馆的魅力和特色兼森红砖仓库和明治馆。在风景如画的环境中提供独特的体验,融合了历史、文化、购物和餐饮。游客们可以沉浸在这座城市丰富的文化遗产中,同时享受这些标志性地标的活力氛围。随后从山脚下搭乘缆车,欣赏函馆的绝佳视角灿烂夜景,被称为世界三大夜景。
冬季限定安排(12月到2月)(以出发日期为准)
**季节性观赏冬季独有的日本猕猴在温泉中沐浴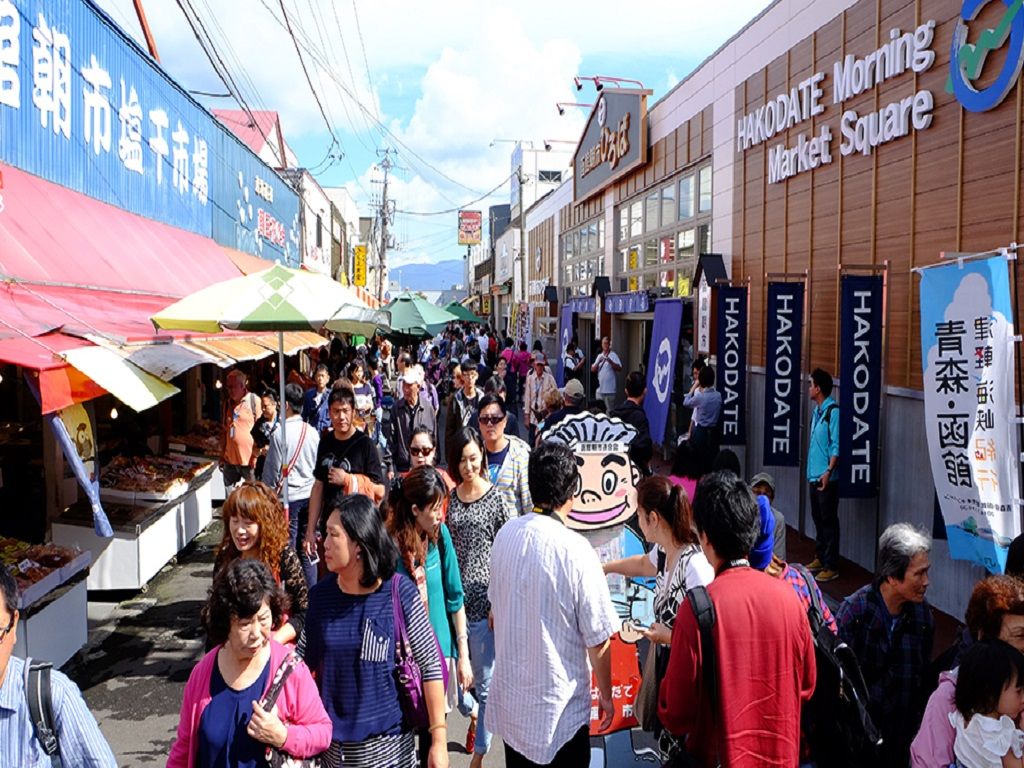 HAKODATE MORNING MARKET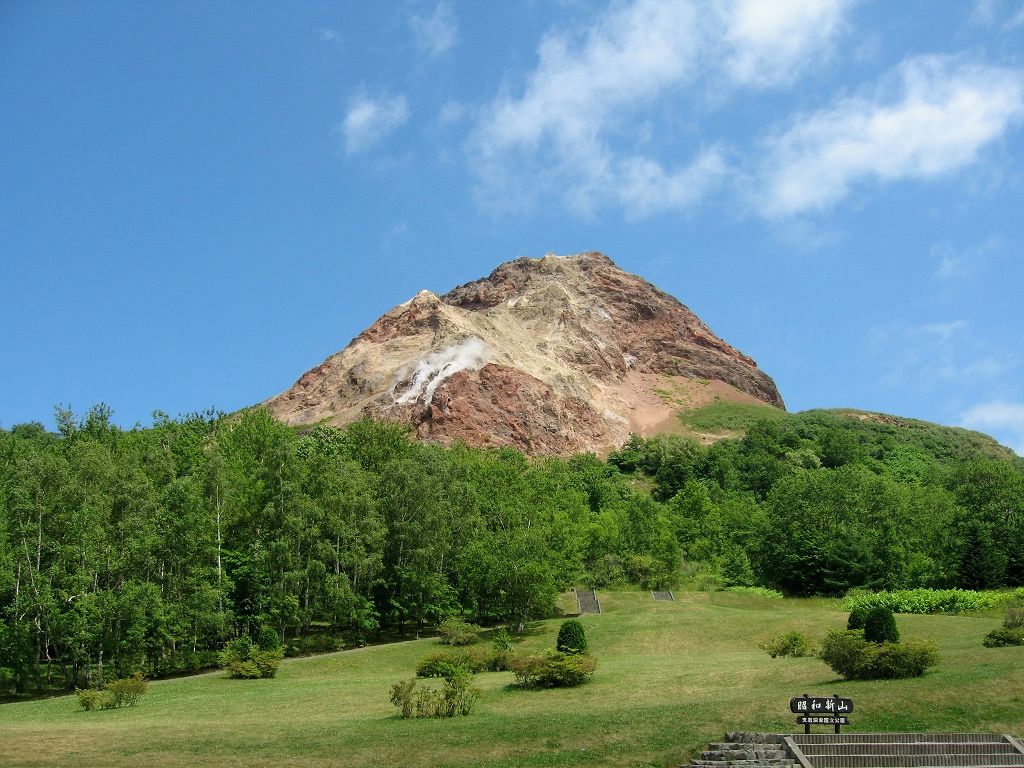 MOUNT SHOWA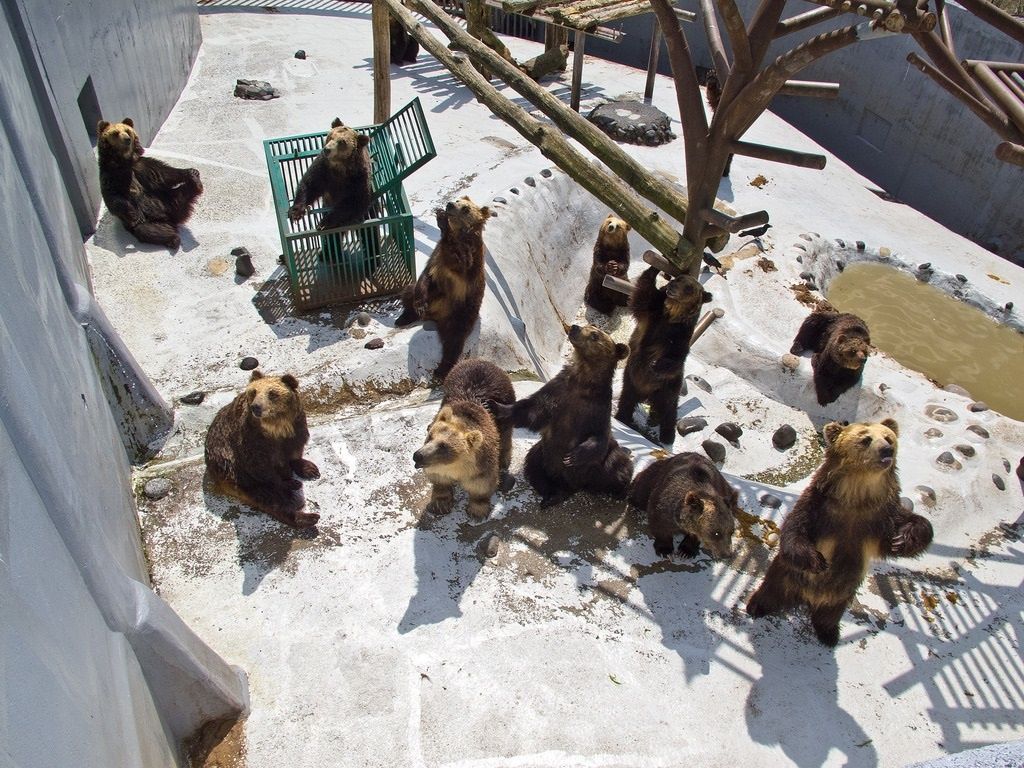 SHOWA SHINZAN BEAR RANCH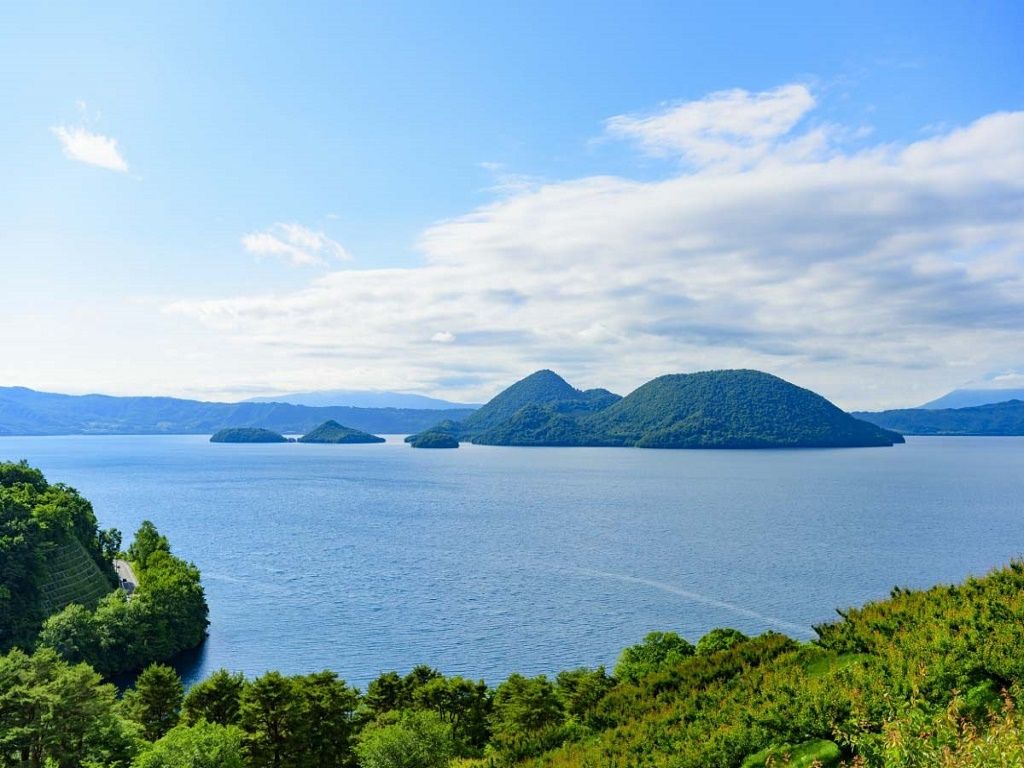 LAKE TOYA
早餐后,参观函馆朝市,一个充满活力和氛围的地方,各种各样的摊位争相吸引注意,每个摊位都出售各种新鲜的海鲜,而在日本,没有什么比生鱼片更能体现这一点。您可自费挑选、品尝并购买当天最新鲜和令人垂涎欲滴的海鲜。之后前往洞爷湖,它位于北海道的西南部,是一个风景如画的淡水火山口湖,直径约10公里,周围有几座活火山穹顶,其中包括远眺壮丽的昭和新山。欣赏洞爷湖及其令人惊叹的周边景色。然后到达昭和新山熊牧场,与这个设施中可爱的熊们合影并亲手喂食。可自费购买照片和喂食这些毛茸茸的动物。还可以在纪念品店购买由马油制成的热门本地护肤品。晚上可以在洞爷湖的温泉度假村享受放松身心的温泉浴。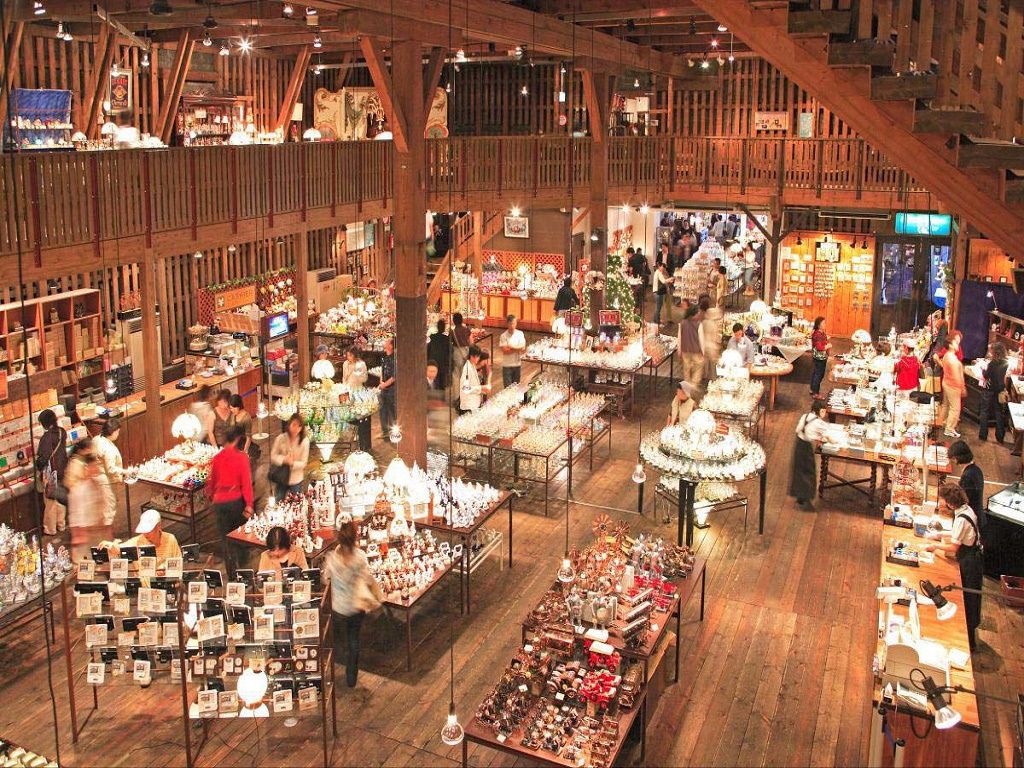 OTARU MUSIC BOX MUSEUM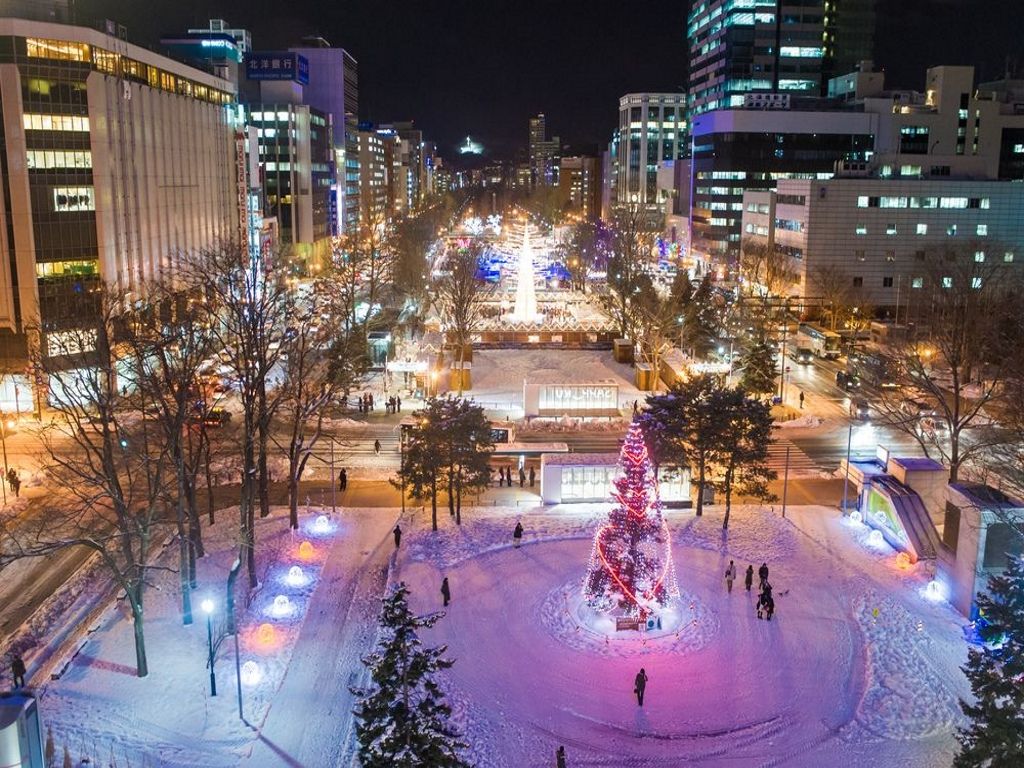 ODORI PARK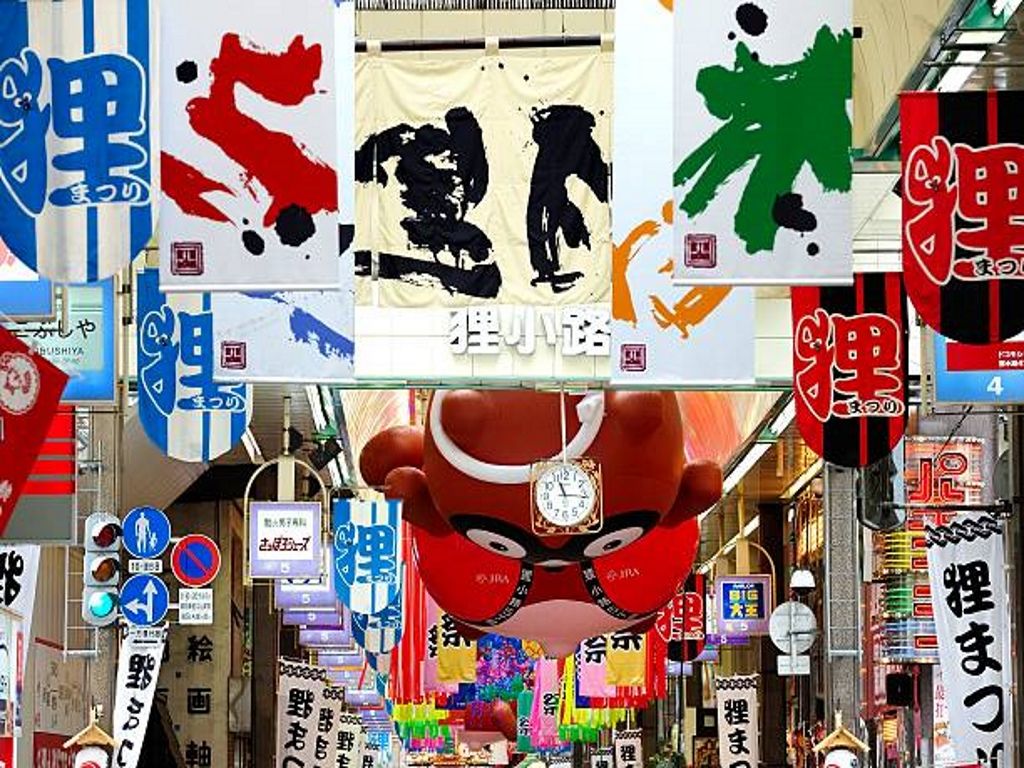 TANUKIKOJI SHOPPING STREET
早餐后,前往引人注目的小樽运河,这里的运河两侧是迷人的百年历史石库房。在小樽音乐盒博物馆,您可以欣赏精美制作的音乐盒的奇妙展示,即使是最挑剔的怀疑论者也会被这些展示所迷住。您还可以购买自己喜欢的音乐盒,将其作为纪念品带回家,或者送给亲朋好友作为礼物。同时参观一个玻璃工艺品工作室,可在北一玻璃店购买纪念品。之后前往札幌大通公园,这是位于北海道首府札幌市中心的宽敞而充满活力的城市公园。公园从东到西延伸1.5公里,是当地居民和游客的中心聚集地,全年都提供各种景点和活动。在前往狸小路购物街的路上,途径还会经过时钟塔。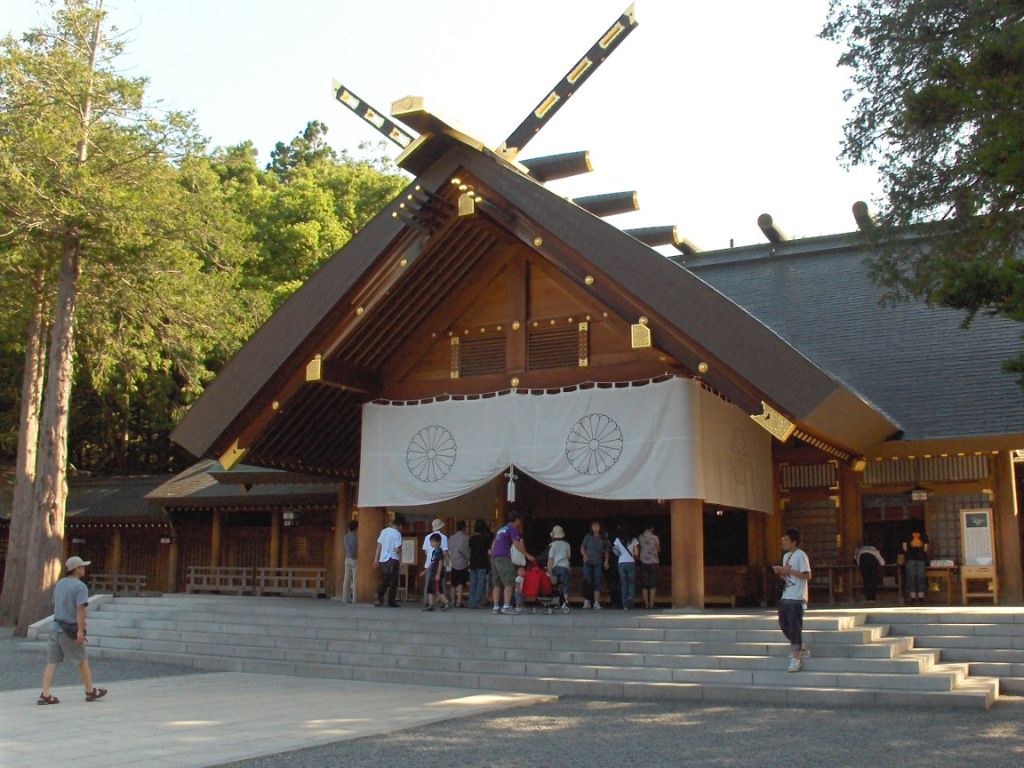 HOKKAIDO JINGGU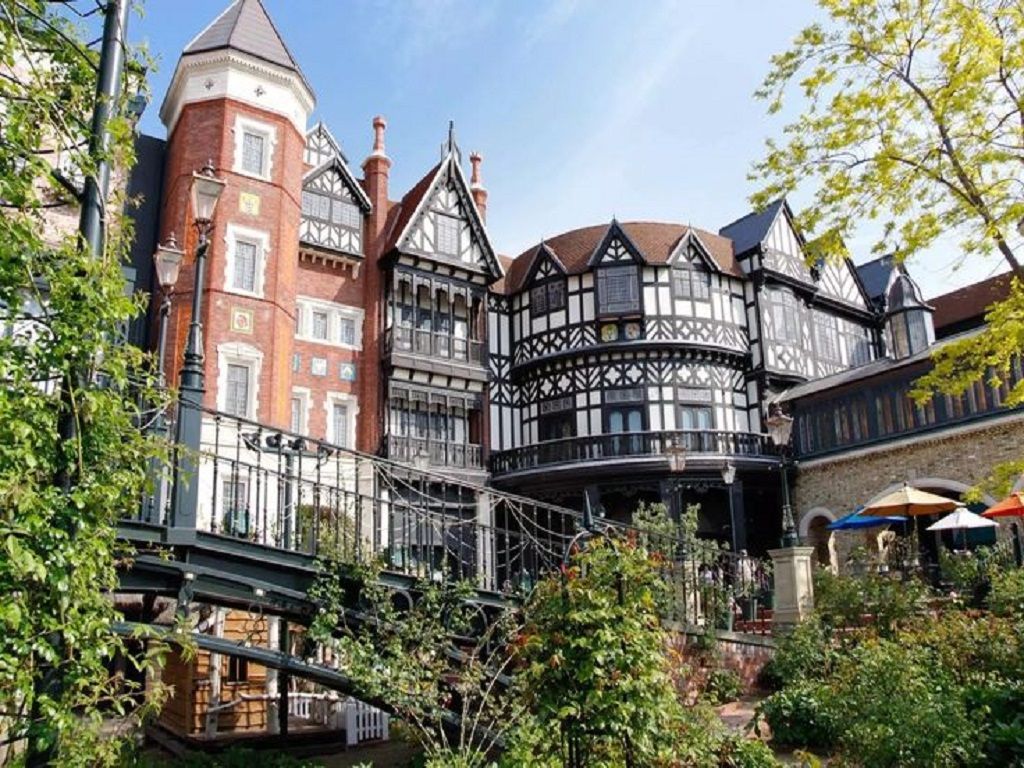 SHIROI KOIBITO PARK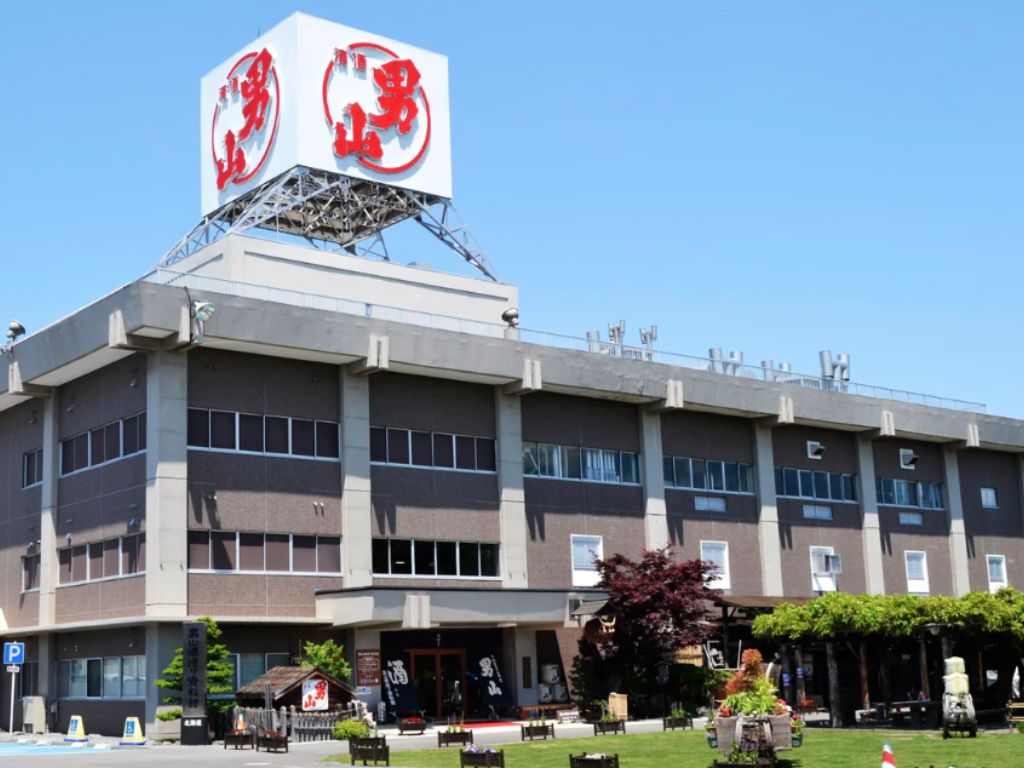 OTOKOYAMA BREWERY
早餐后我们将开始一天札幌市的行程,参观北海道神宫,它是位于札幌的一个神社。它是该地区最重要、最受崇敬的神社之一,奉献给神道宗教的神灵。从这里将在白色恋人公园(不包括参观工厂)停留一下,这里还有各种商店和咖啡馆销售白色恋人产品。此外公园还有一个美丽的花园和季节性的景点,如冬季灯光秀。随后,我们将参观一家受欢迎的清酒酿造博物馆,男山酿酒厂。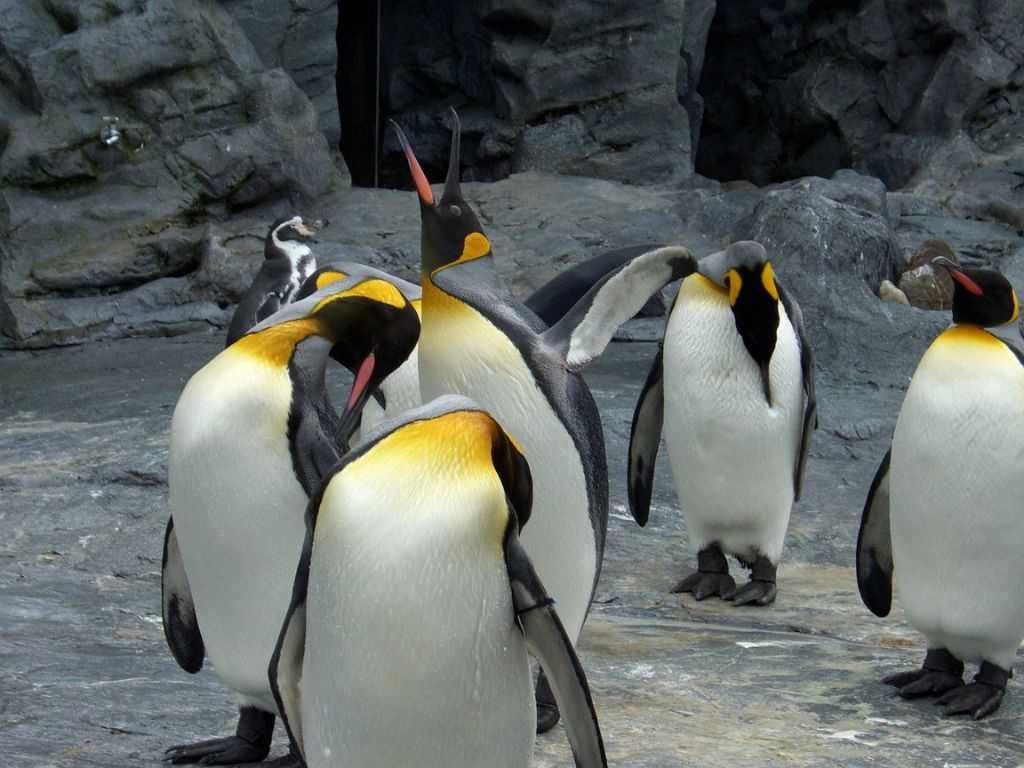 ASAHIYAMA ZOO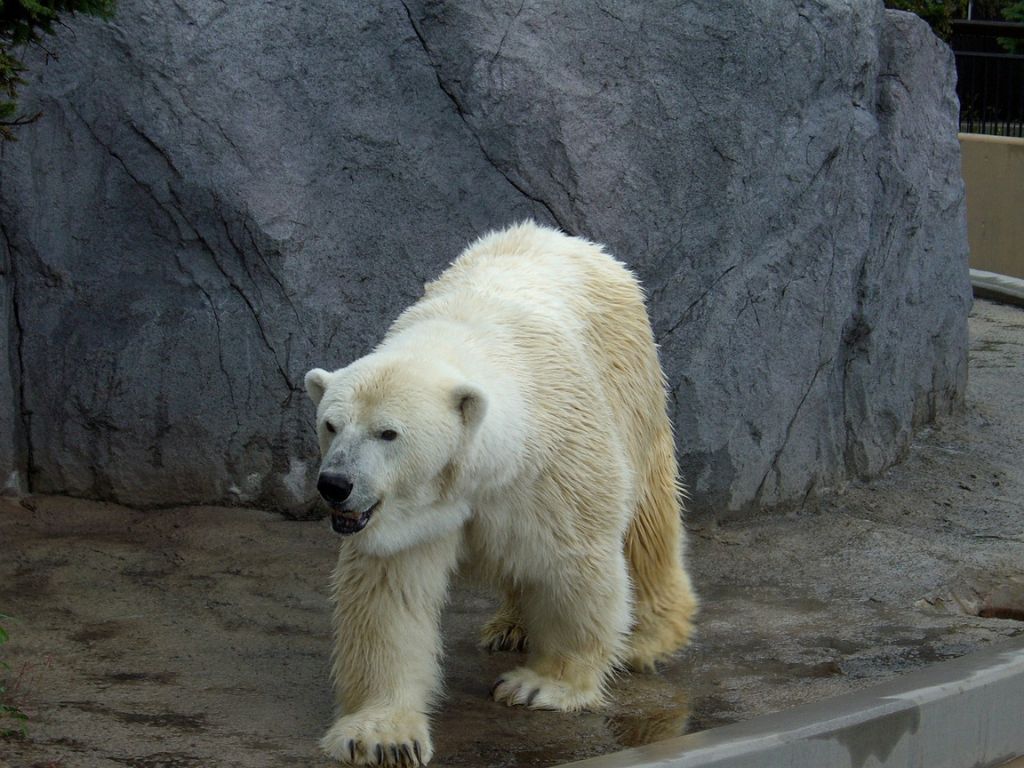 ASAHIYAMA ZOO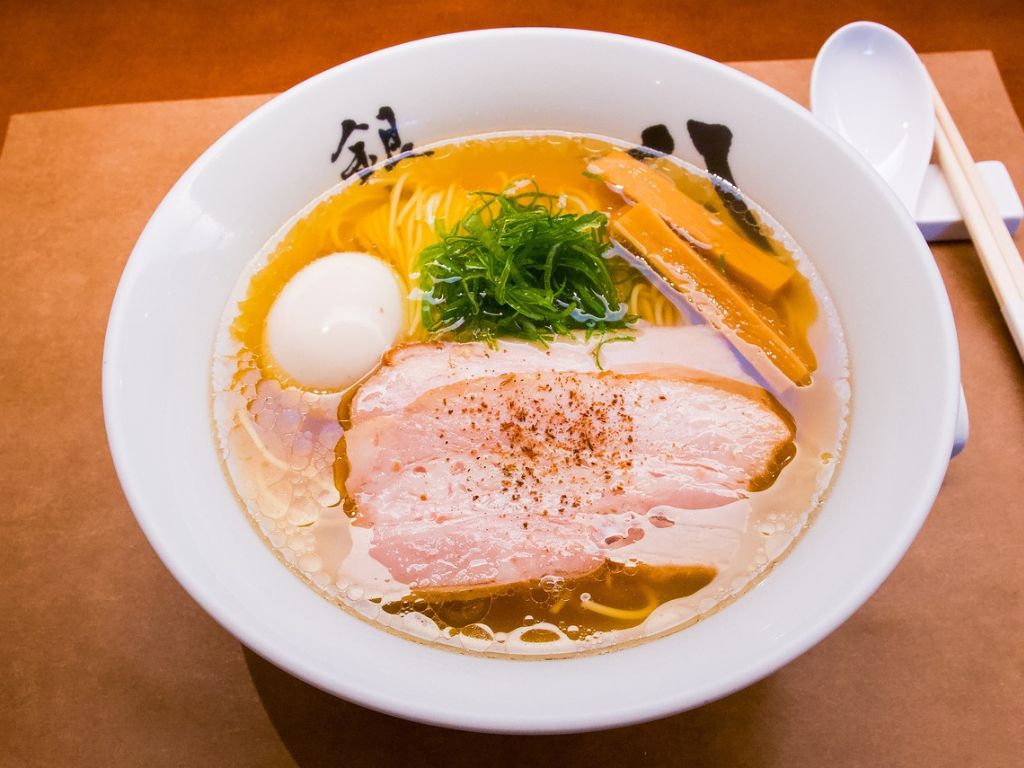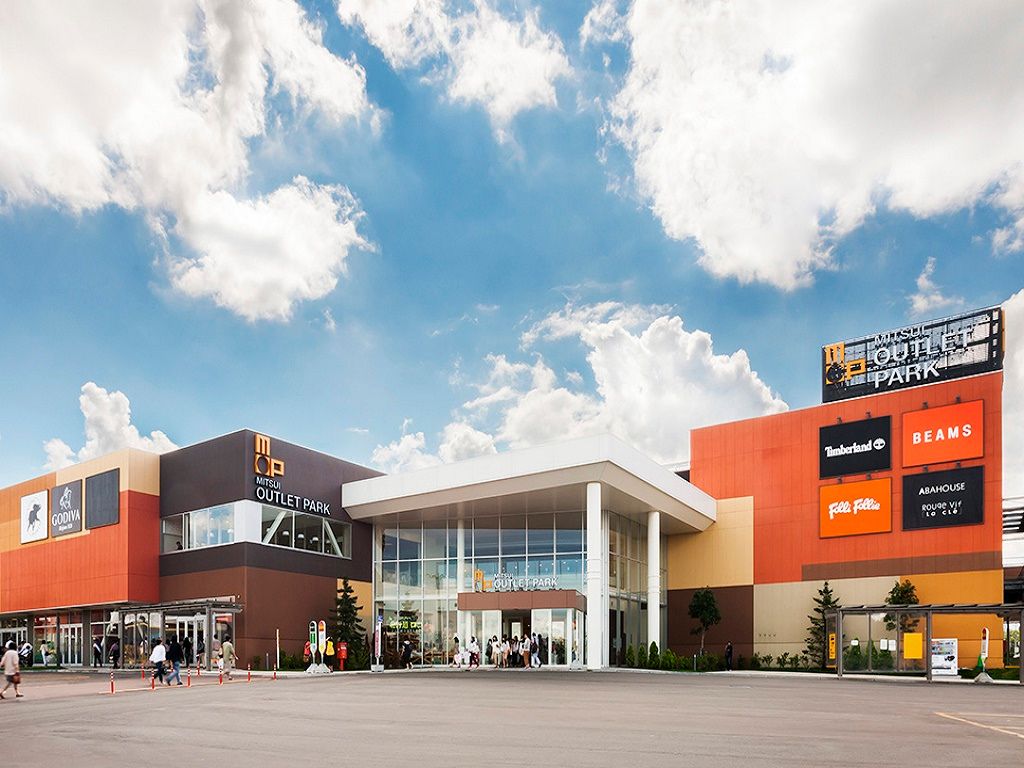 MITSUI OUTLET
早餐后, 然后我们将前往以创新的动物围栏和展示而闻名的旭川动物园,为游客和动物提供独特而互动的体验。 从这里,乘坐短途车程前往旭川拉面村,这是必访的拉面爱好者和美食爱好者的目的地,提供了一个机会来品尝旭川独特美味的拉面风味。之后,我们将前往位于北广岛市的三井名牌直销购物中心,这个购物中心集结了众多国内外品牌,让您尽情享受购物狂欢。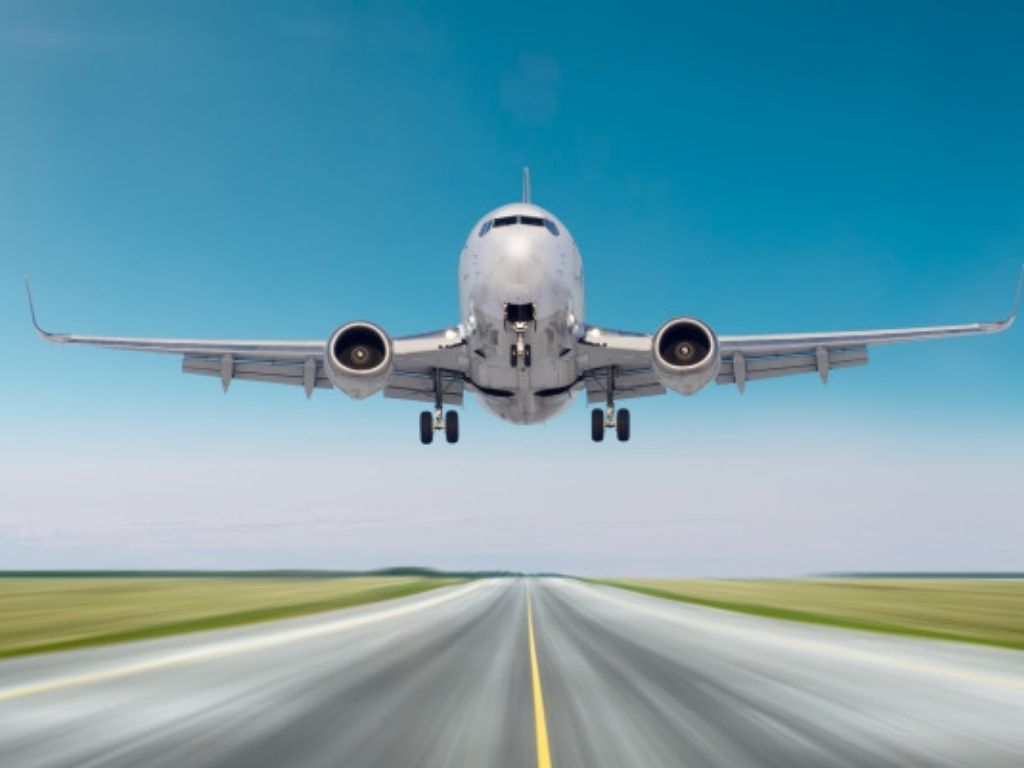 飞机餐