Itinerary Download
|

Share with friend
独特体验
六福村游乐园,体验各种娱乐设施和表演节目,如过山车、云霄飞车、马戏表演等

采摘水果体验,感受大自然的美妙和农田的宁静

清境农场 + 青青草原,有着宜人的气候和优美的自然风光,一起探索和体验大自然的魅力

船游日月潭,欣赏它的美丽与宁静

燃放天灯祈福,祈求好运

一天台北自由行,玩转台北
Exclusive Experience
Leofoo Village Theme Park, experience a variety of entertainment facilities and performances, such as roller coasters, skydivers, circus show, and etc

Experience Fruit Picking and immerse yourself in the beauty of nature and the tranquility of the farmland

Qingjing Farm + Green Green Grassland, with pleasant climate and beautiful natural scenery, let's explore and experience the nature together

Sail across the lake on a cruise to enjoy its beauty and tranquility

Sky lanterns experience and pray for good luck

1 day free and easy in Taipei, enjoy your day in exploring Taipei
特色飨宴
Specialty Meal
Taiwan Hakka Cuisine

Thao Specialty Cuisine

Taiwanese-style Mini Hotpot
住宿
一晚住宿于六福村旅馆

一晚住宿于台中酒店

一晚住宿于清境农场民宿

三晚住宿于台北市中心酒店
Accommodation
1 night accommodation at Leofoo Theme Park

1 night accommodation at Taichung

1 night accommodation at Qingjing

3 nights accommodation at Taipei City Center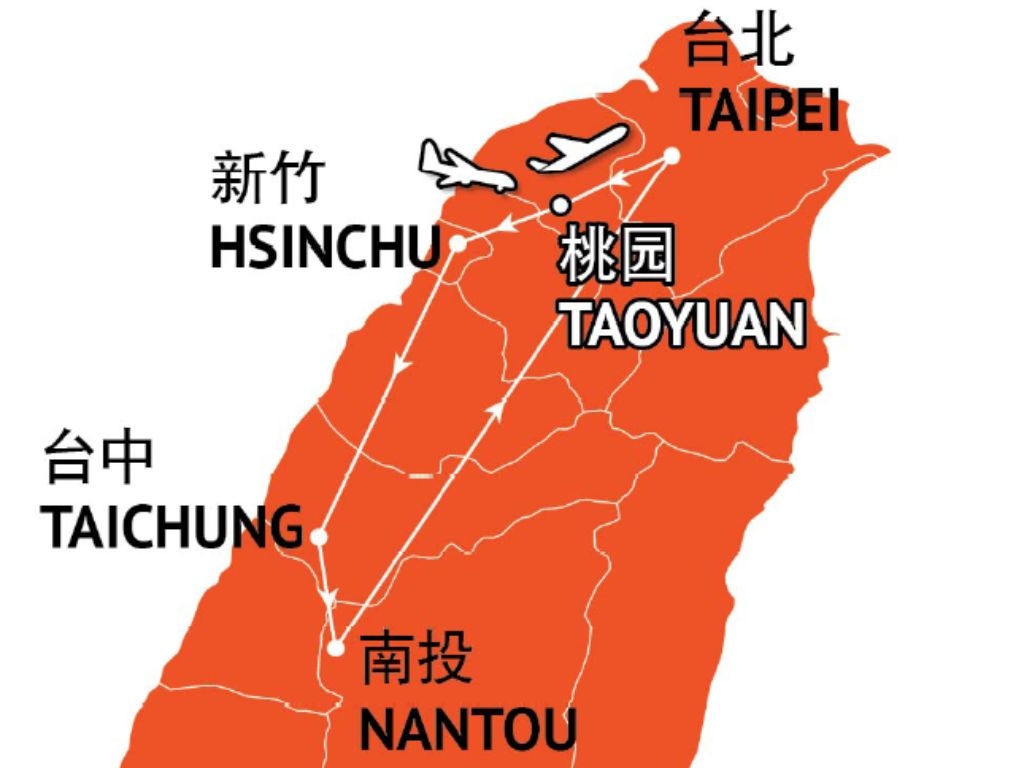 IMPORTANT NOTES
备注:
行程若更改,需受公司的条款与细则所约束。
顾客尤其需注意以下事项:在公司无法控制的情况下,行程可能更改。
指定城市的住宿需视客房供应情况而定。行程顺序可能更改。不同团体可能合并成一团。
若有更改不被接受,需遵守条款与细则中的退款规定。
Remarks:
Revisions, if any, in itinerary are subject to the Company's Terms and Conditions.
In particular, the Customer is requested to note the following:
Itinerary may be subject to change due to circumstances beyond the Company's control.
Accommodation in designated cities is subject to room availability.
Sequence of itinerary may be subject to change.
Different tour groups may be merged.
Proposed changes, if any, that are not accepted will be subject to the refund provisions set out in the Terms and Conditions.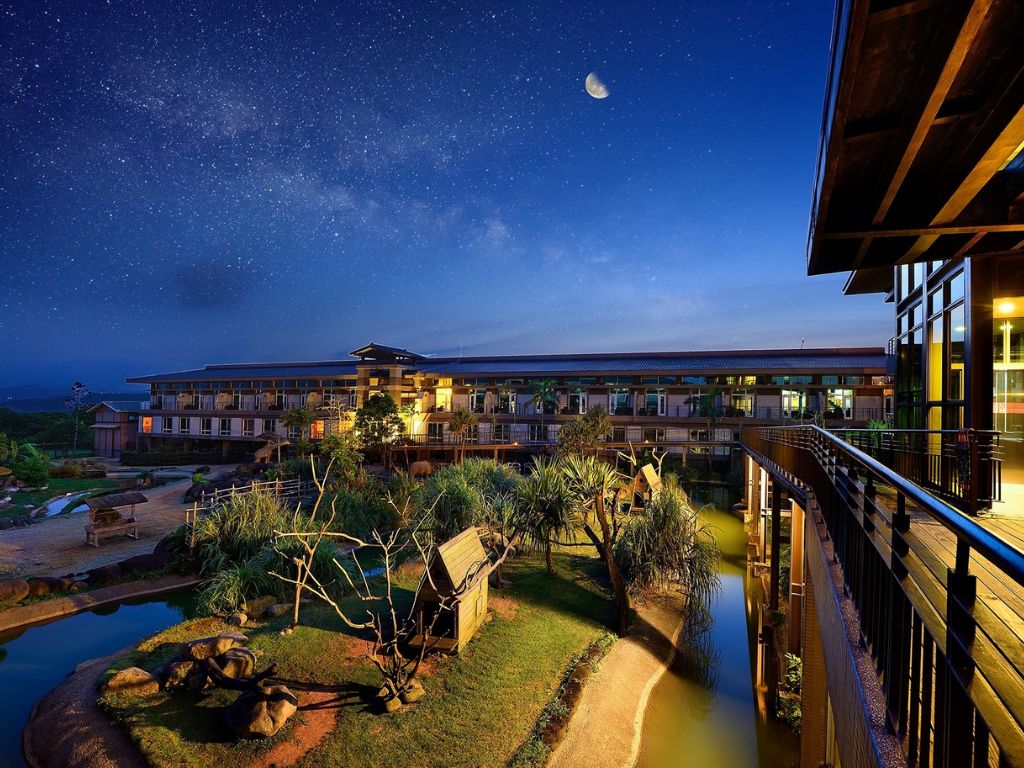 CHECK IN HOTEL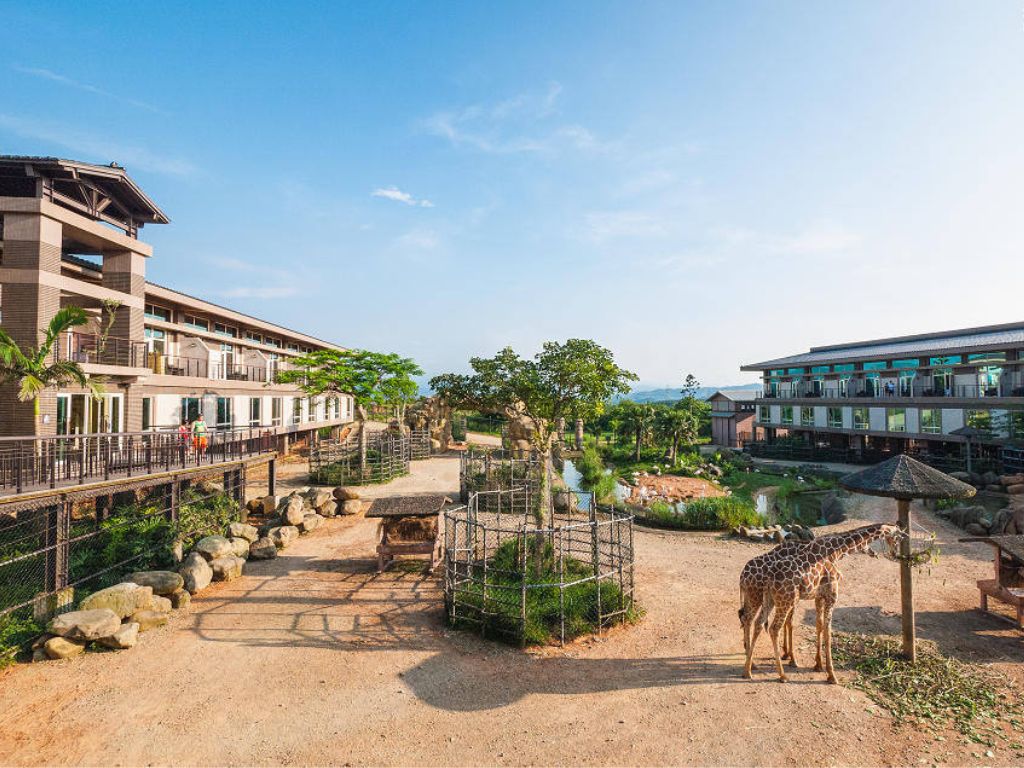 HSINCHU LEOFOO RESORT GUANSHI
Assemble at Kuala Lumpur International Airport for your flight to Taoyuan. Upon arrival, heading to Hsinchu. After dinner check in hotel.

Meals On Board / Dinner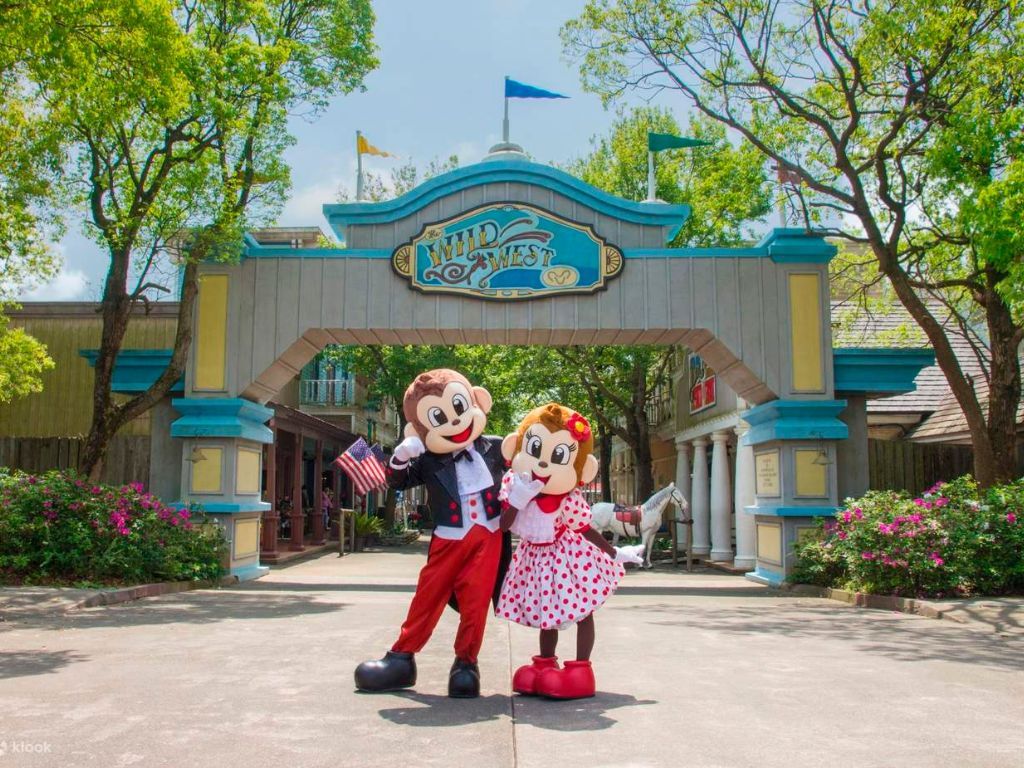 六福村游乐园 LEOFOO VILLAGE THEME PARK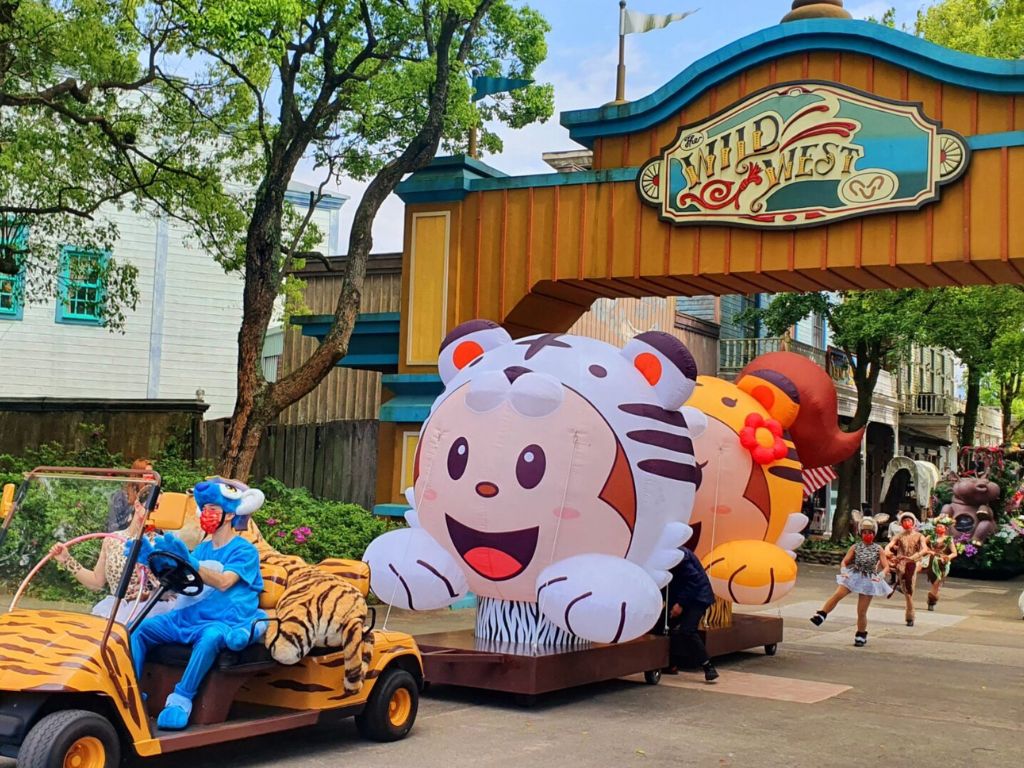 六福村游乐园 LEOFOO VILLAGE THEME PARK 1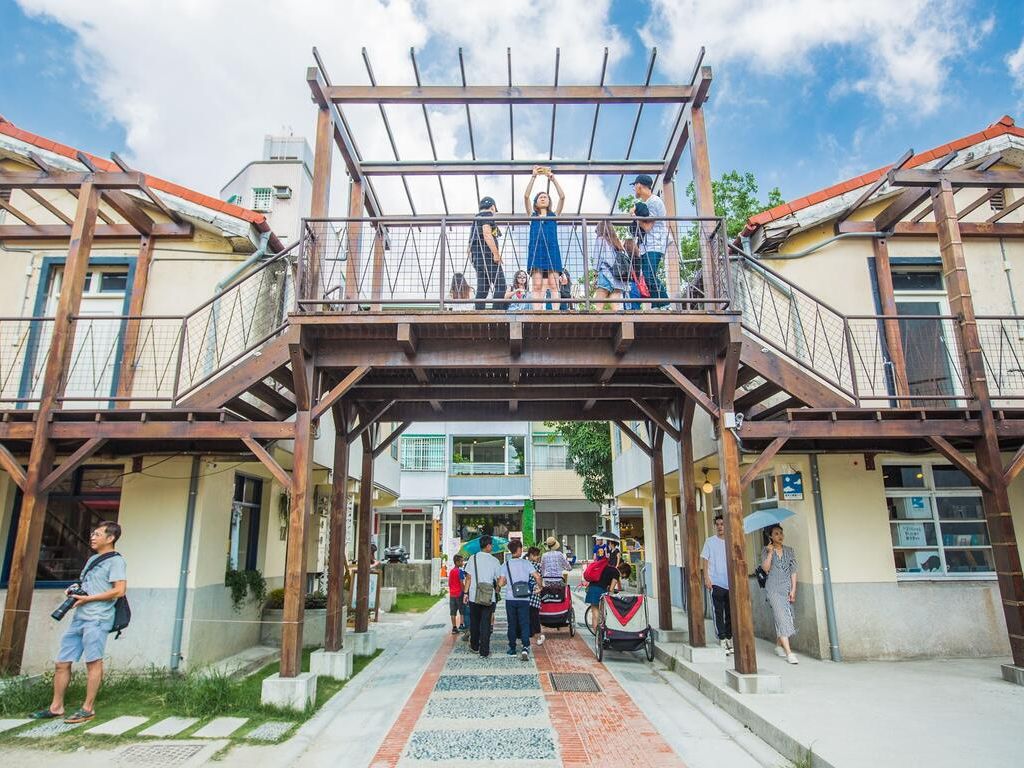 審计新村 SHENJI NEW VILLAGE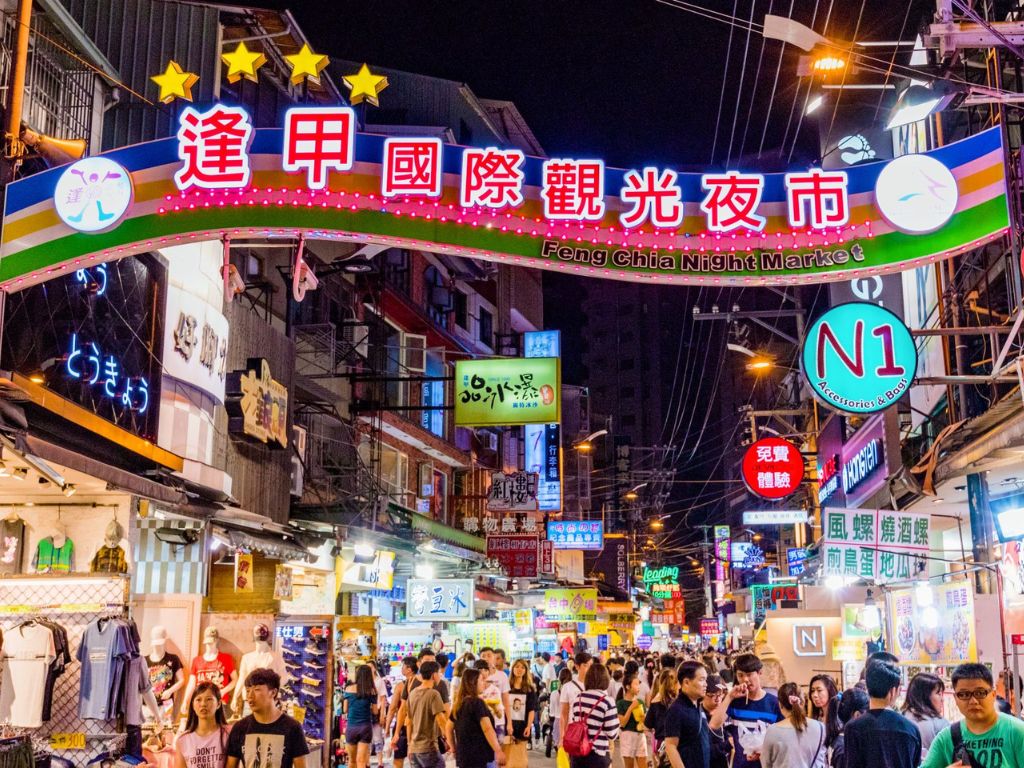 逢甲夜市 FENGJIA NIGHT MARKET
After breakfast, we will head to Leofoo Village Theme Park, the first theme park in Asia that combines an ecological zoo with over 30 large-scale amusement facilities. Afterward, head to the fruit picking experience and choose from a variety of fruits based on the season. As you engage in the picking process, you can admire the beautiful countryside scenery, breathe in the fresh air, and enjoy the interaction with your friends and family. Then, we will drive to Taichung. Shenji New Village, with the government's revitalization plans, the historic village is now transformed into a lively and innovative base for young entrepreneurs to start their businesses. With new dwellers, Shen Ji New Village thrives in cultural and creative industry and attracts visitors to the cluster of distinctive shops and studios. In the evening, we will visit Fengjia Night Market, the largest night market in Taichung, where you can indulge in a wide variety of delicious food, clothing, and game stalls.
Remark: If fruit picking is not possible due to weather or other factors, will change to tomato or cucumber picking experience as an alternative.

Breakfast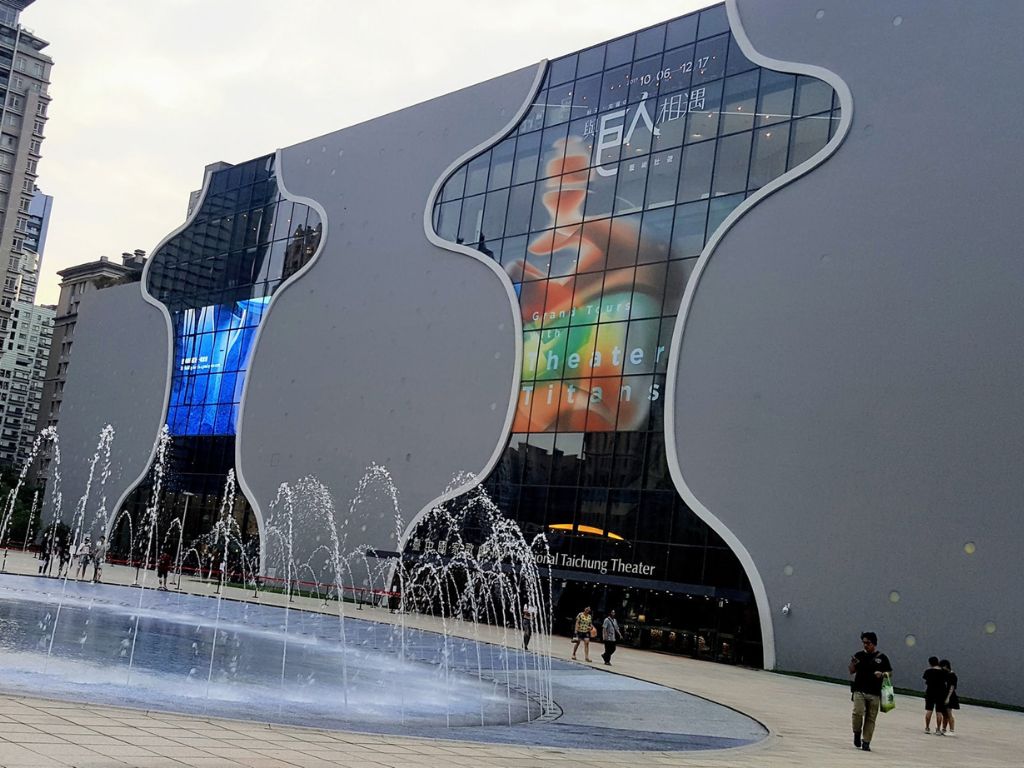 国家歌剧院 NATIONAL THEATER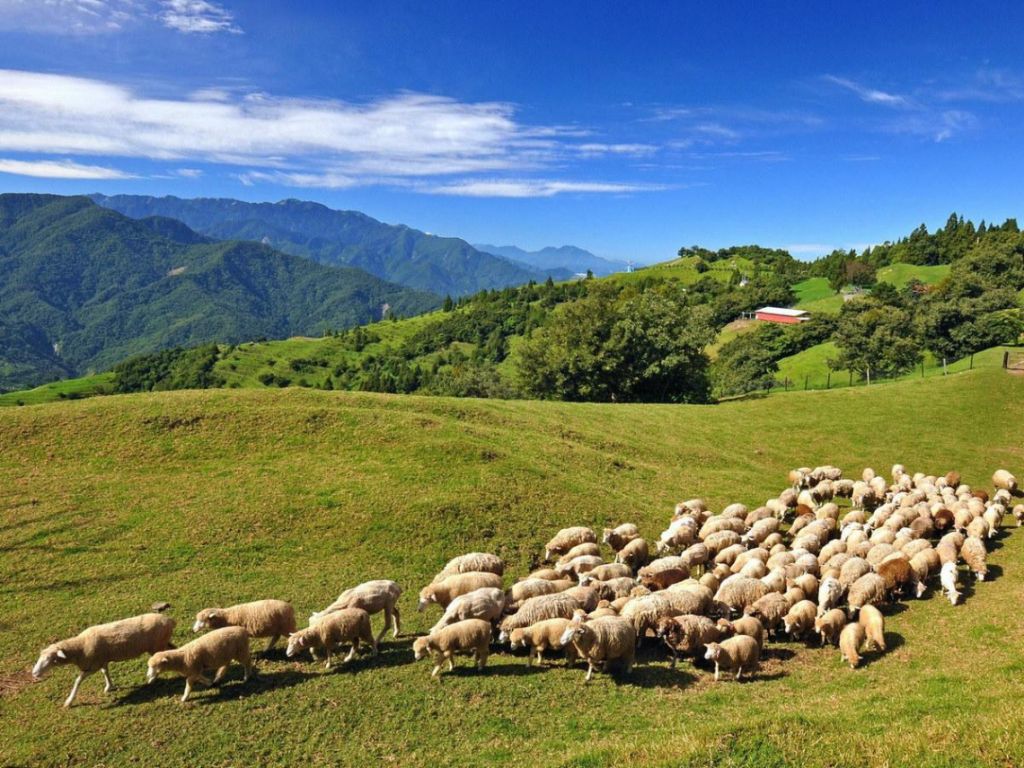 清境农场 QINGJING FARM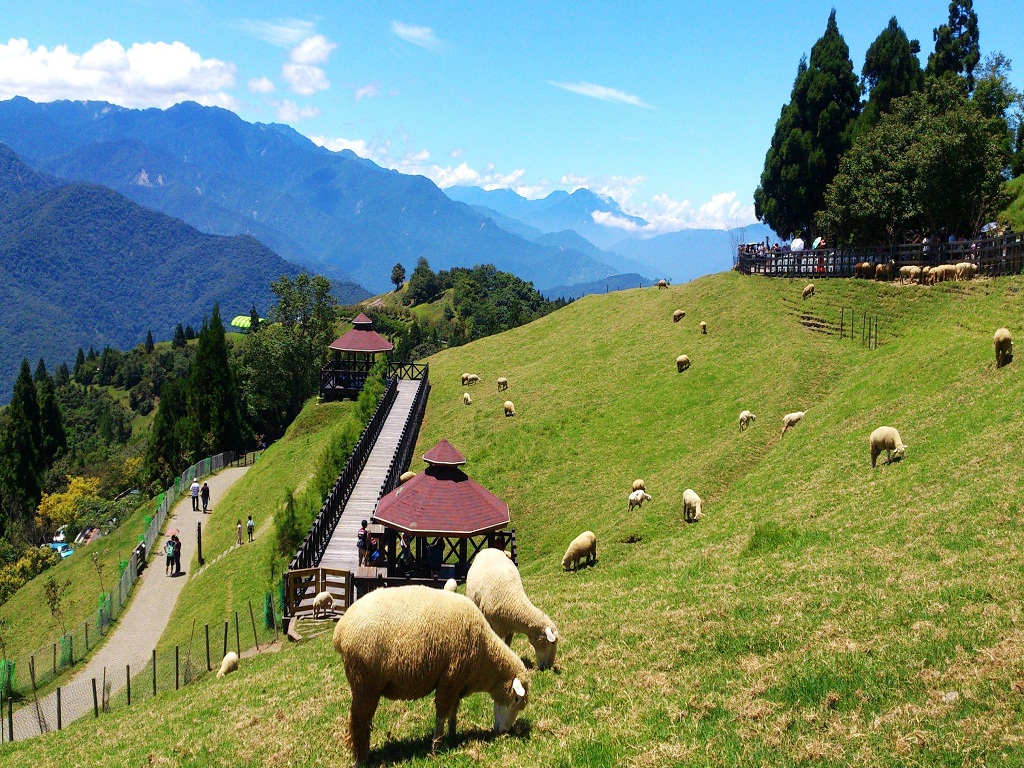 清境农场 QINGJING FARM 1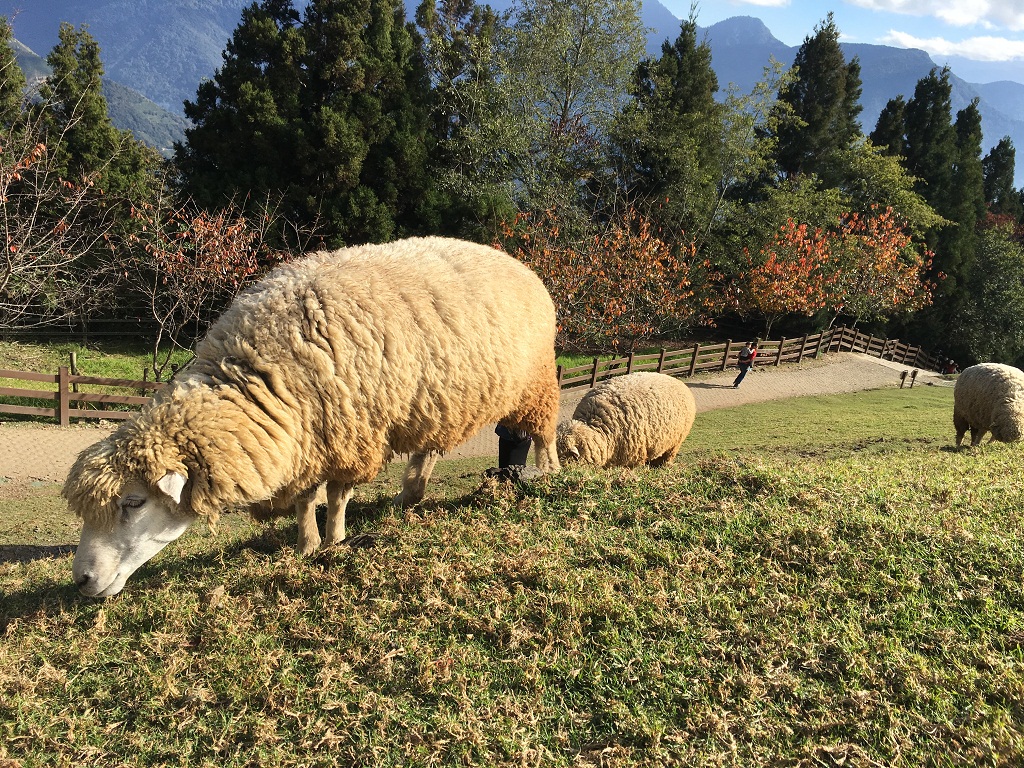 清境农场 QINGJING FARM 2
This morning, visit the National Theater (photo stop), an important cultural and arts institution in Taiwan. The architectural design of the National Theater showcases a unique artistic style, combining aesthetics, functionality, and the requirements of the stage. After that, we will drive to Nantou's Qingjing Farm, also known as the Green Green Grassland, to get close to nature. A beautiful contrast with the blue sky, white clouds, and mountains. The scenery here is pleasant, and the fresh air and tranquil environment make it a relaxing and comfortable place to be.

Breakfast / Lunch / Dinner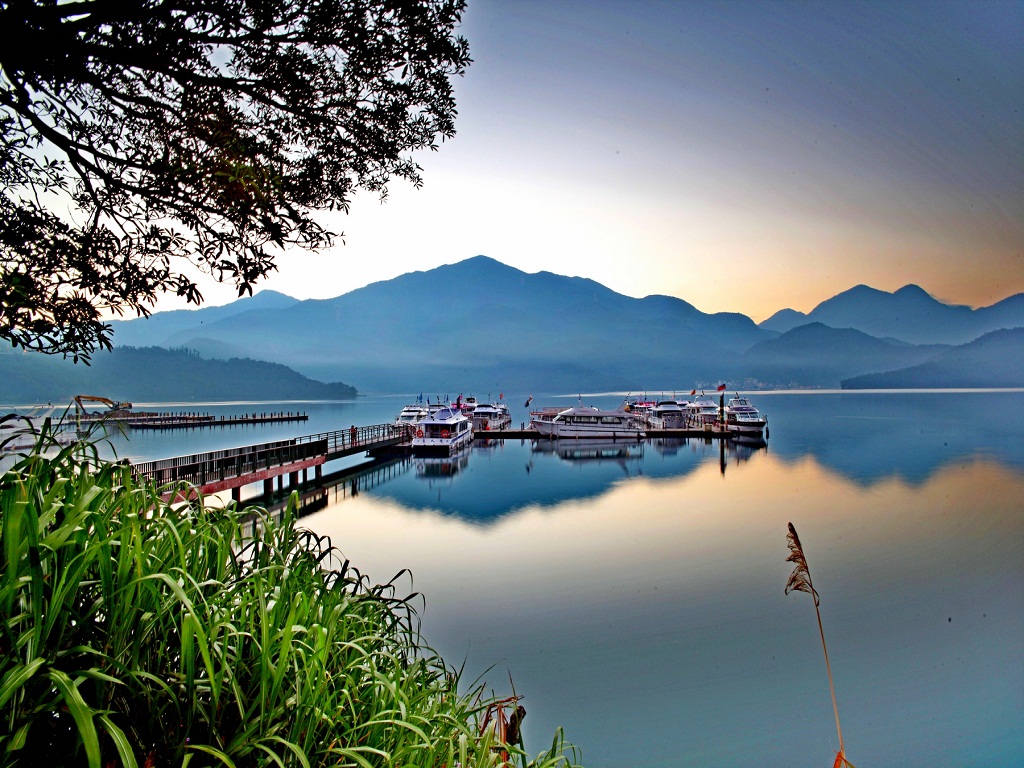 日月潭风景区 SUN MOON LAKE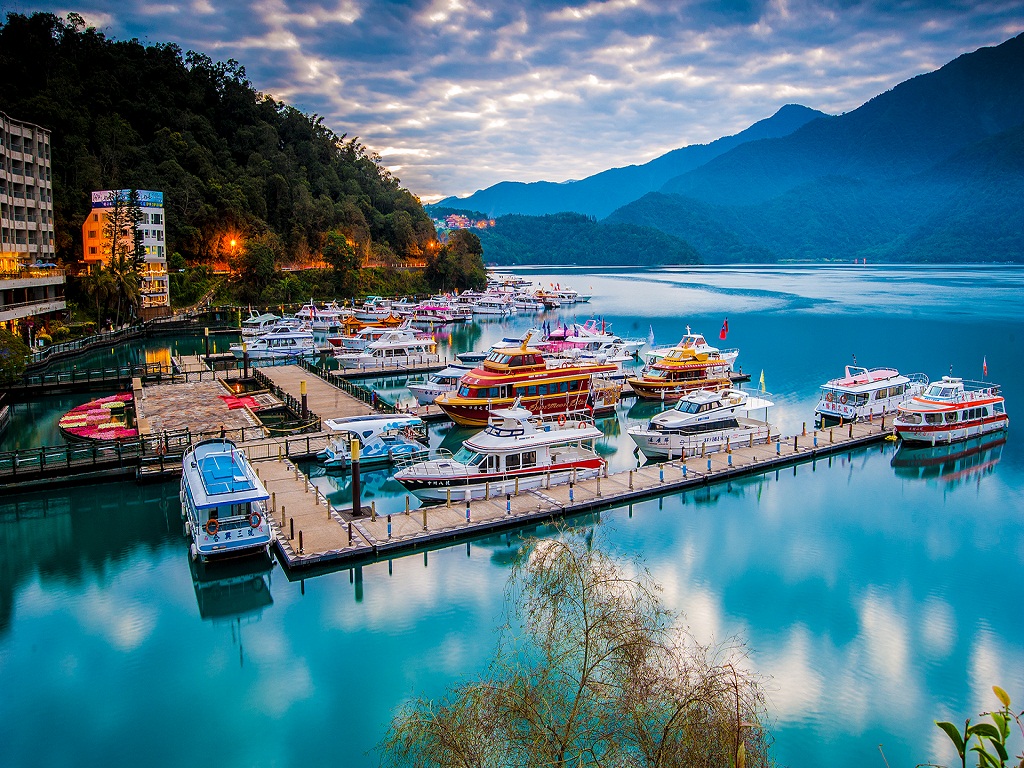 日月潭乘船游湖 SUN MOON LAKE LEISURE CRUISE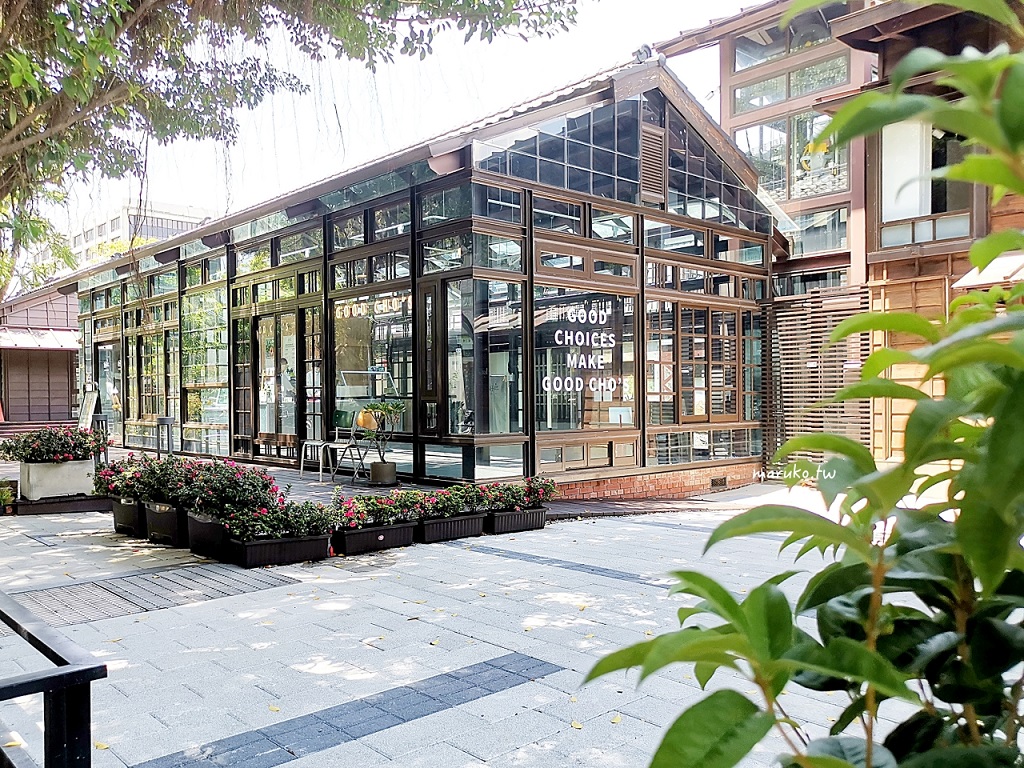 榕锦生活时光园区 RONGJIN GORGEOUS TIME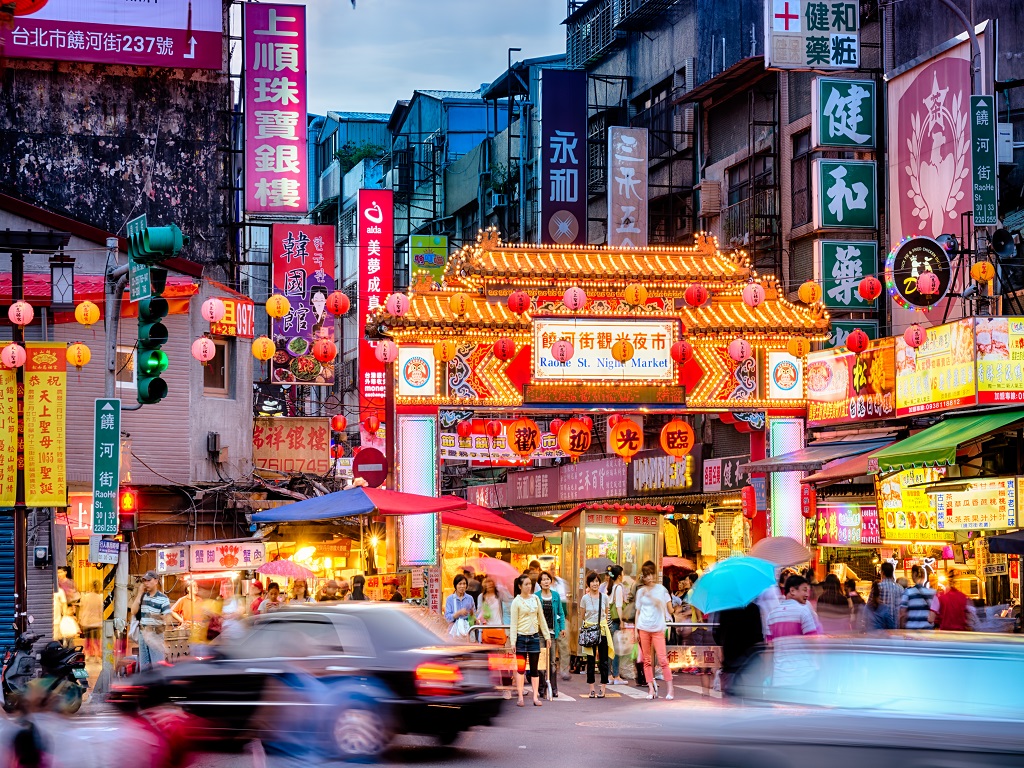 饶河夜市 RAOHE NIGHT MARKET
After breakfast, we will head to the Sun Moon Lake Scenic Area, one of the largest freshwater lakes in Taiwan. Sail across the lake on a cruise to enjoy its beauty and tranquility. The lake's crystal-clear, blue waters are surrounded by mountains, creating a picturesque landscape. We will make a brief stop at the An Aboriginal Specialty Product Center to explore local products before continuing our journey to Taipei, the cultural, economic, and political center of Taiwan. Upon arrival in Taipei, we will visit the Pearl Cultivation Center for a brief stop, and then proceed to the Rongjin Gorgeous Time, a comprehensive complex that combines shopping, dining, art, and leisure. In the evening, we will indulge in the bustling Raohe Night Market, where you can enjoy a wide variety of clothing, game stalls, and delicious food options.

Breakfast / Lunch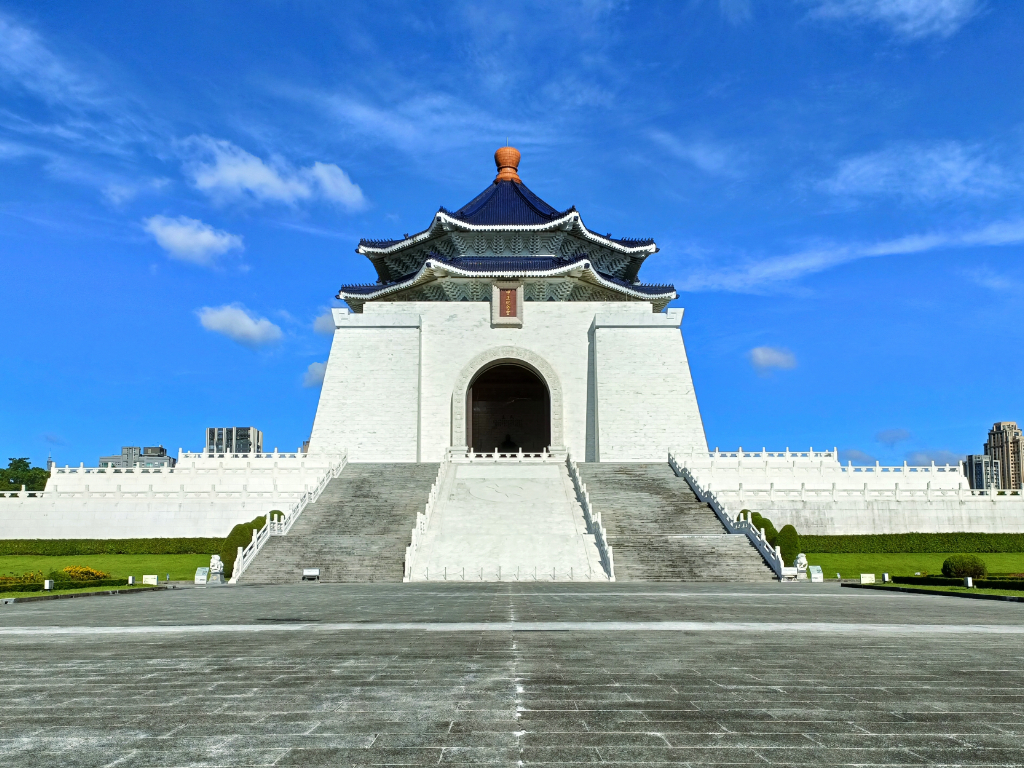 中正纪念堂 CHIANG KAI-SHEK MEMORIAL HALL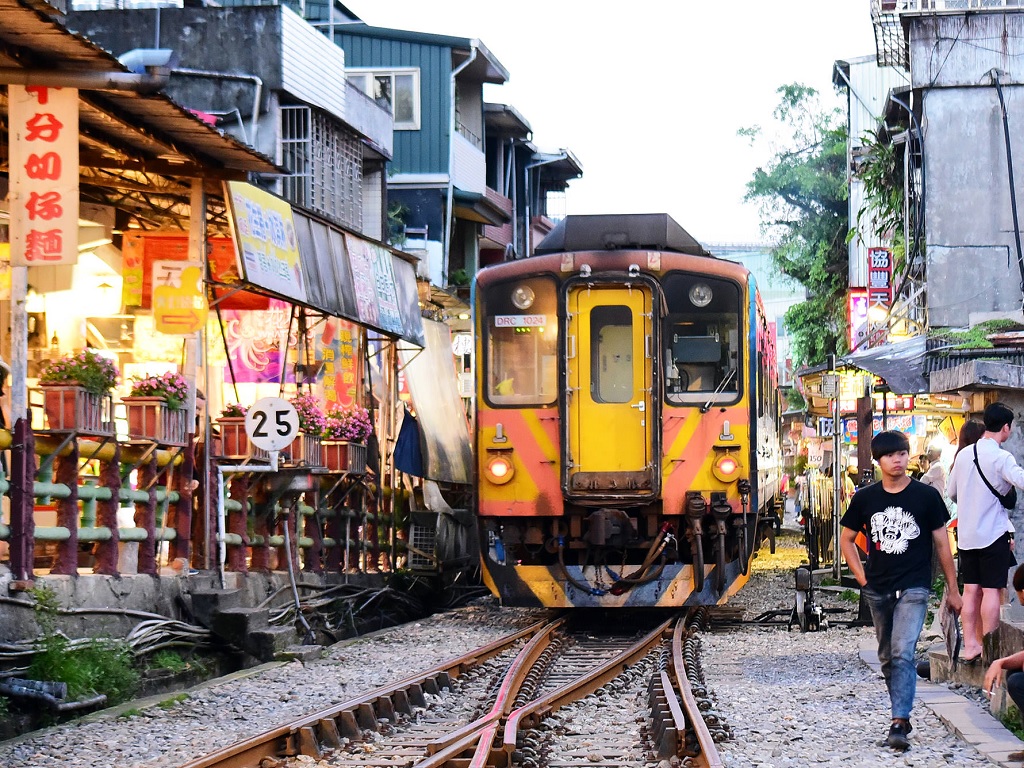 十分老街 SHIFEN OLD STREET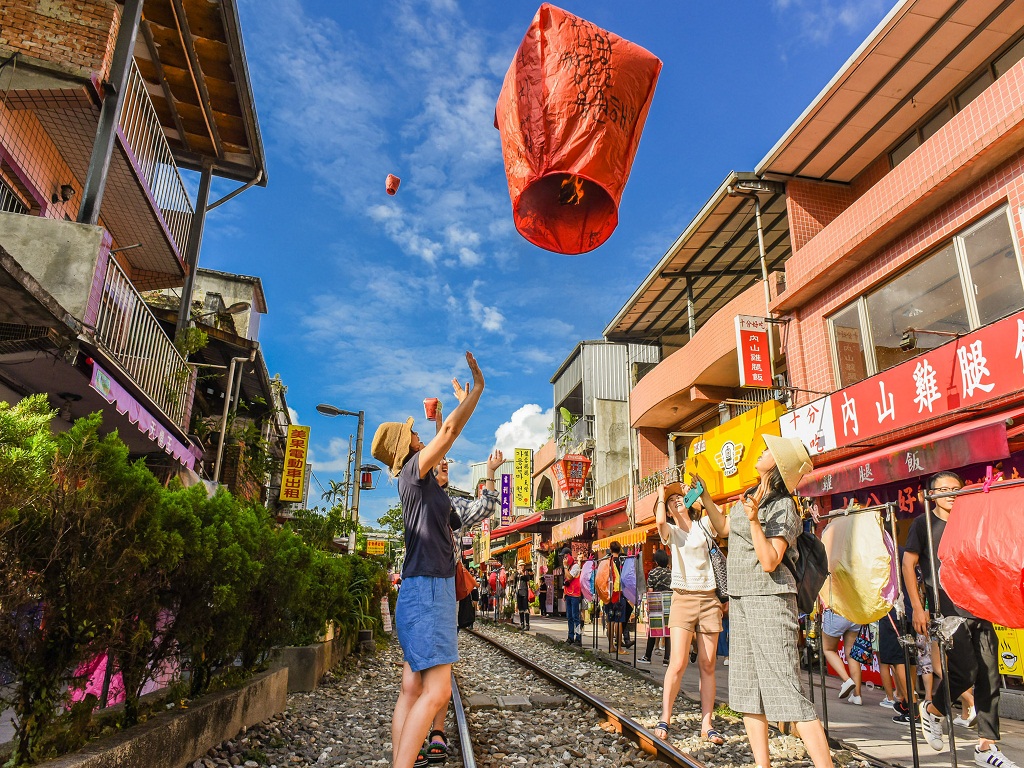 燃放祈福天灯 SKY LANTERN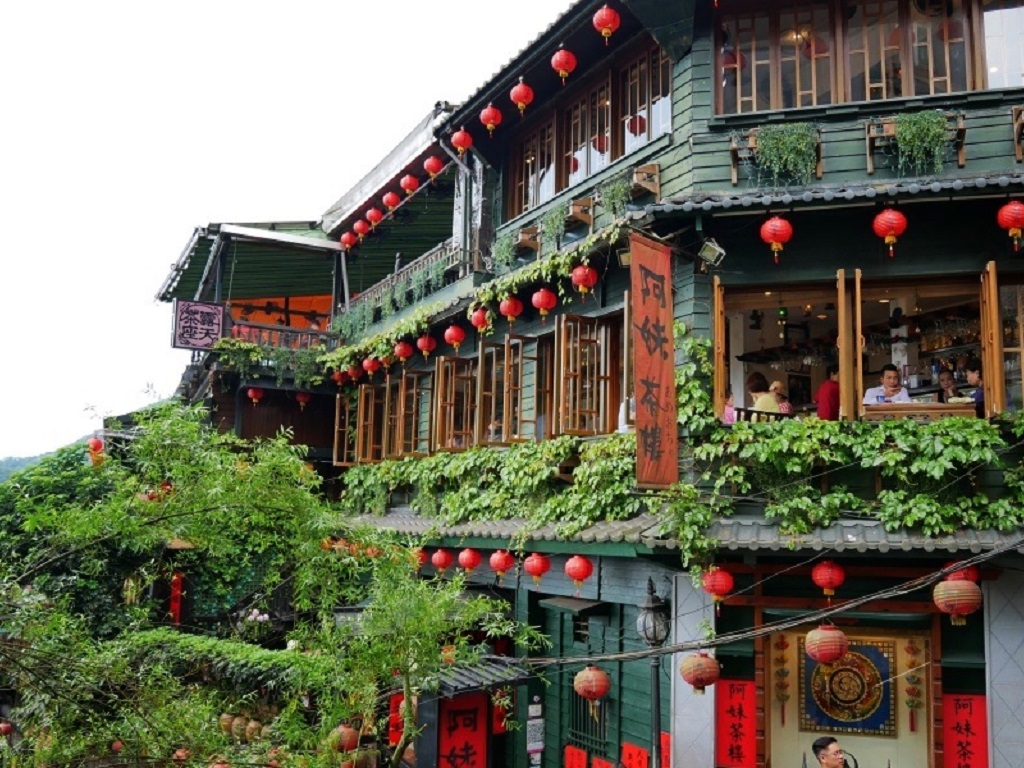 九份山城 JIUFEN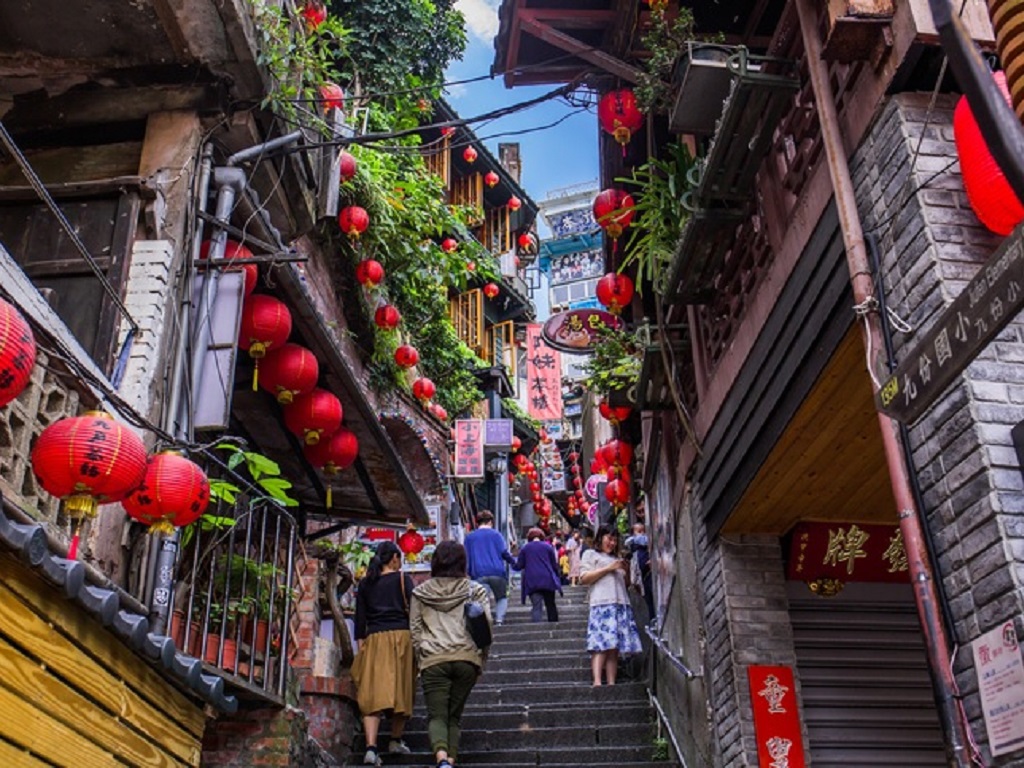 九份山城 JIUFEN 1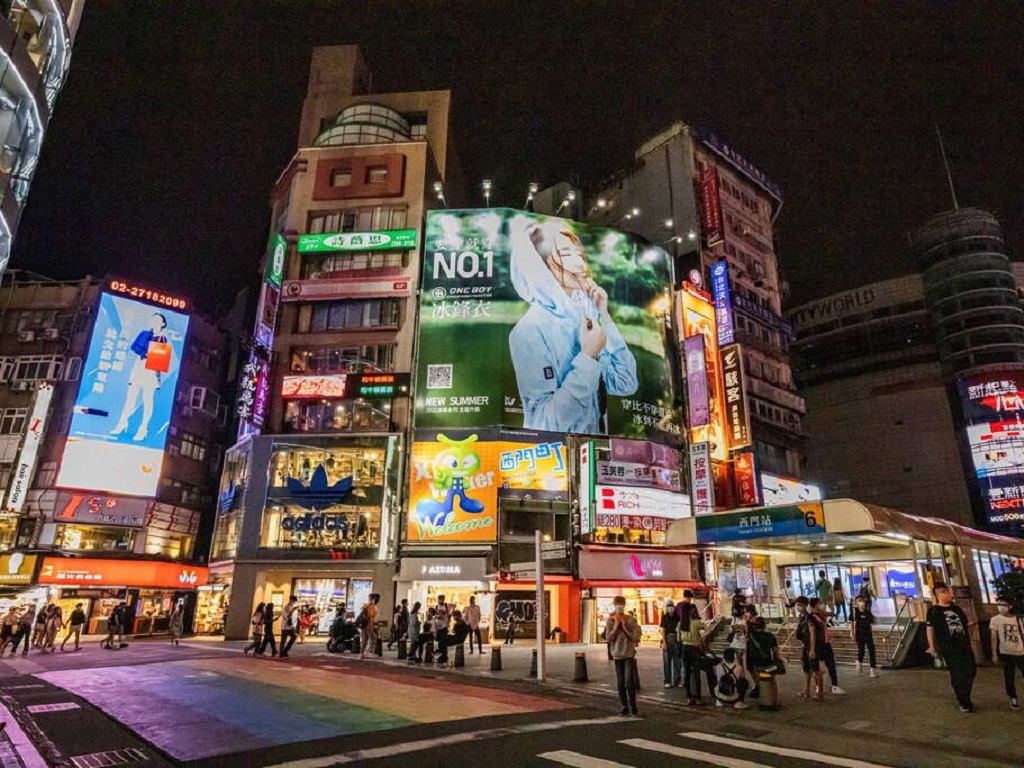 西门町 XIMENDING
This morning, we will visit the Chiang Kai-shek Memorial Hall, one of Taiwan's most important historical monuments. This memorial hall was built to honor the founding father and national hero of the Republic of China, Chiang Kai-shek. We will make a brief stop at the Pixiu Exhibition Center before continuing our journey to Shifen Old Street. Along the narrow lanes of Shifen Old Street, you will find many stalls selling local snacks and souvenirs. While here, we cannot miss the opportunity to release sky lanterns (one lantern for four people) as a way of making wishes and blessings. You can write your wishes and blessings on the lantern, light the candle, and watch it ascend into the sky, symbolizing happiness and joy for everyone. Next, we will head to Jiufen, a mountain town where you can take a leisurely stroll along its narrow and steep streets. There are many small shops and stalls selling various specialty products such as handicrafts, tea leaves, snacks, and souvenirs. You can also indulge in local delicacies like taro balls, pastries, and tea eggs, experiencing the traditional flavors of Taiwan. We will then visit a tea house to learn the reason of Taiwanese love tea. In the evening, you can enjoy the vibrant atmosphere of Ximending. It is a famous entertainment and shopping district and a cultural hub for Taipei's youth.

Breakfast / Dinner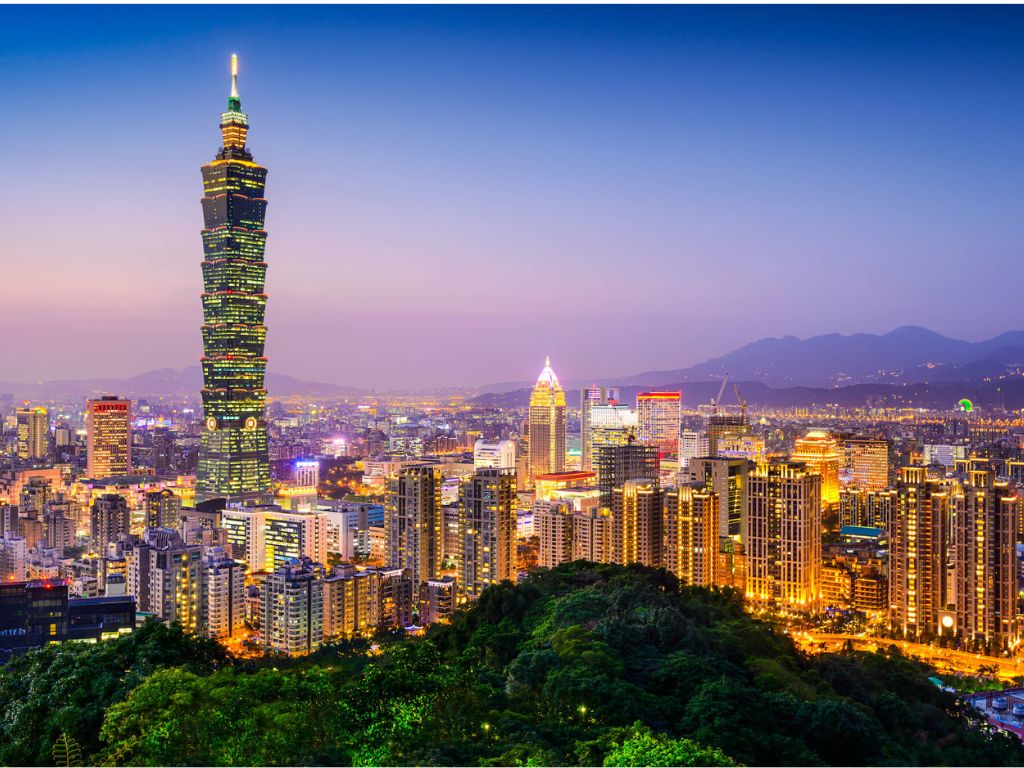 自由行 FREE DAY
Enjoy your free day at Taipei City. The whole day belongs to you. Enjoy shopping or travel around the city by train. (Free at own leisure)

Breakfast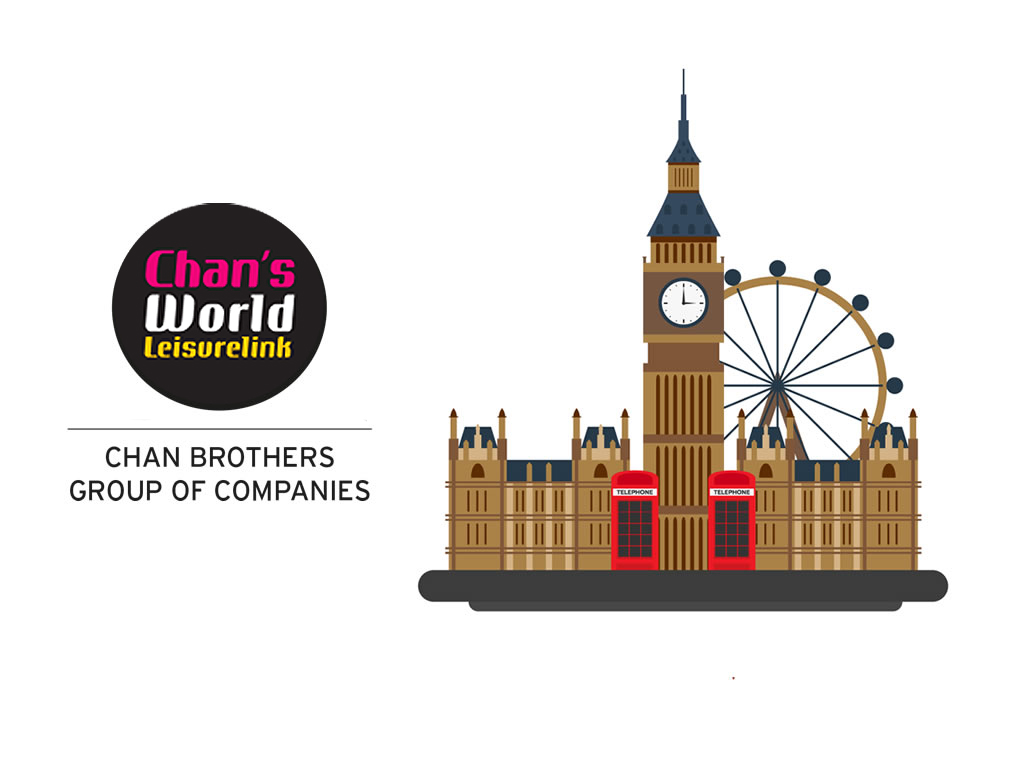 This morning free at leisure and after which transfer to the airport for your flight home.

Meals On Board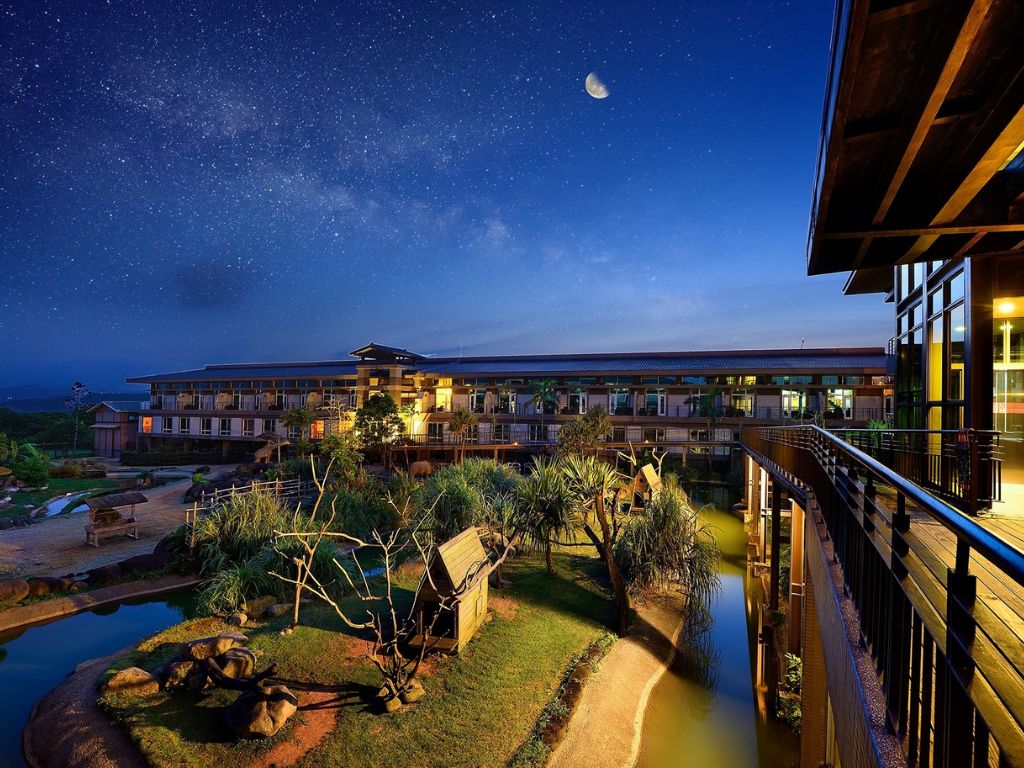 CHECK IN HOTEL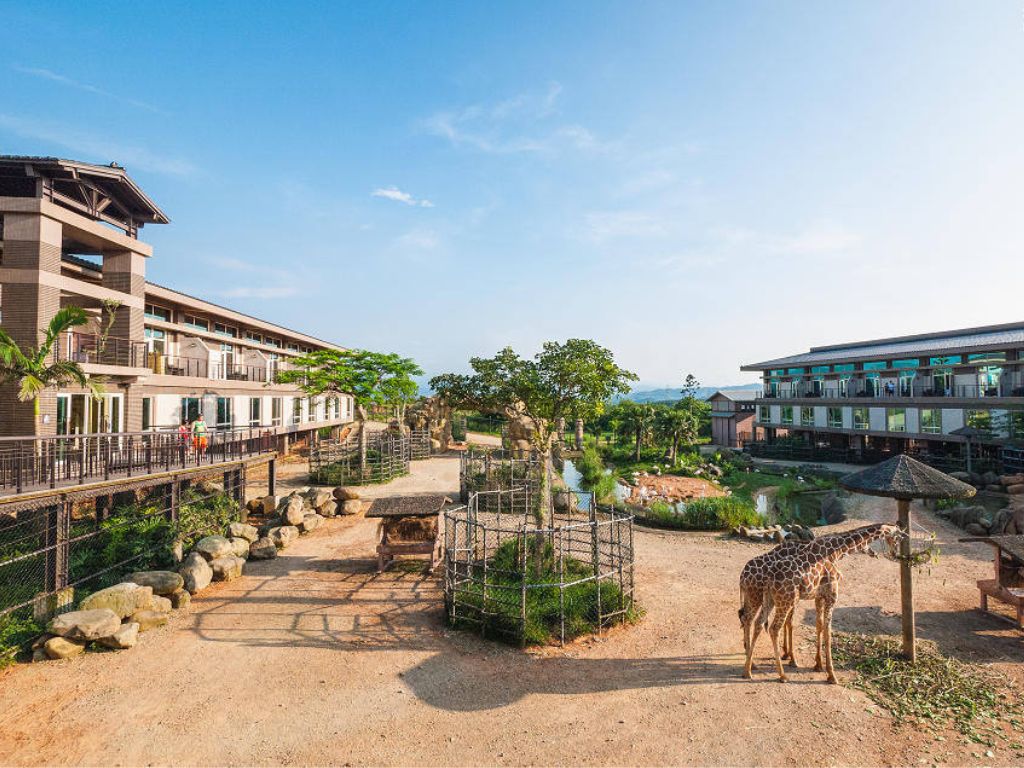 HSINCHU LEOFOO RESORT GUANSHI
集合于吉隆坡国际机场,搭乘客机前往桃园国际机场。抵达后,驱车前往新竹。晚餐后入住酒店休息!

飞机餐 / 晚餐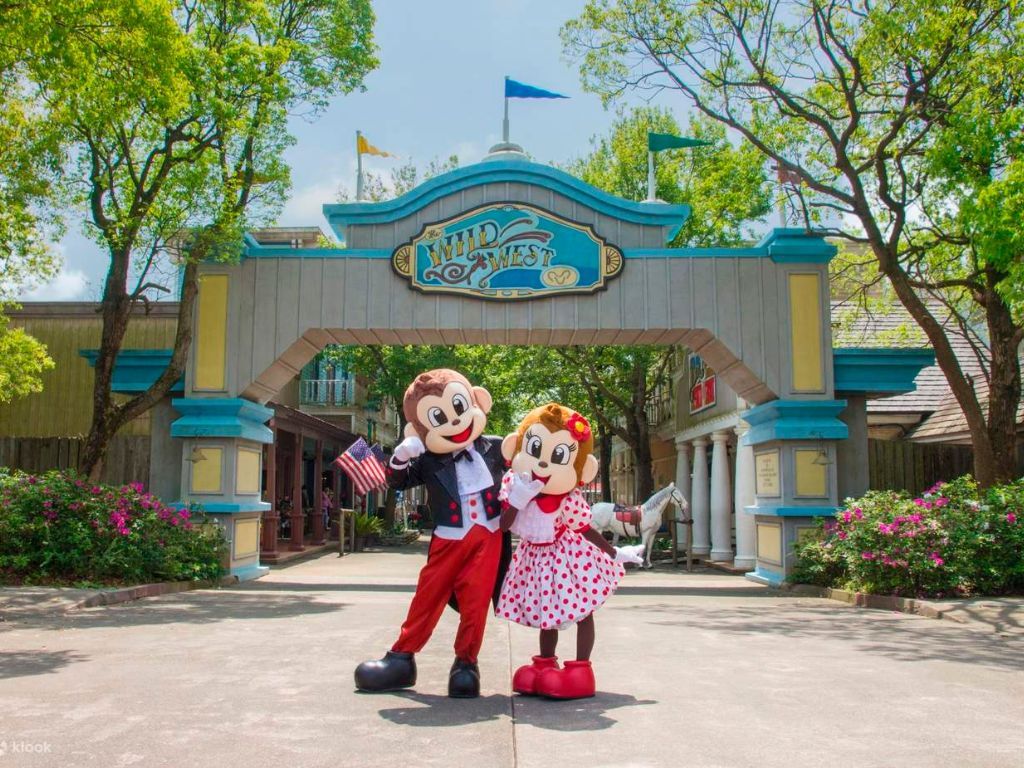 六福村游乐园 LEOFOO VILLAGE THEME PARK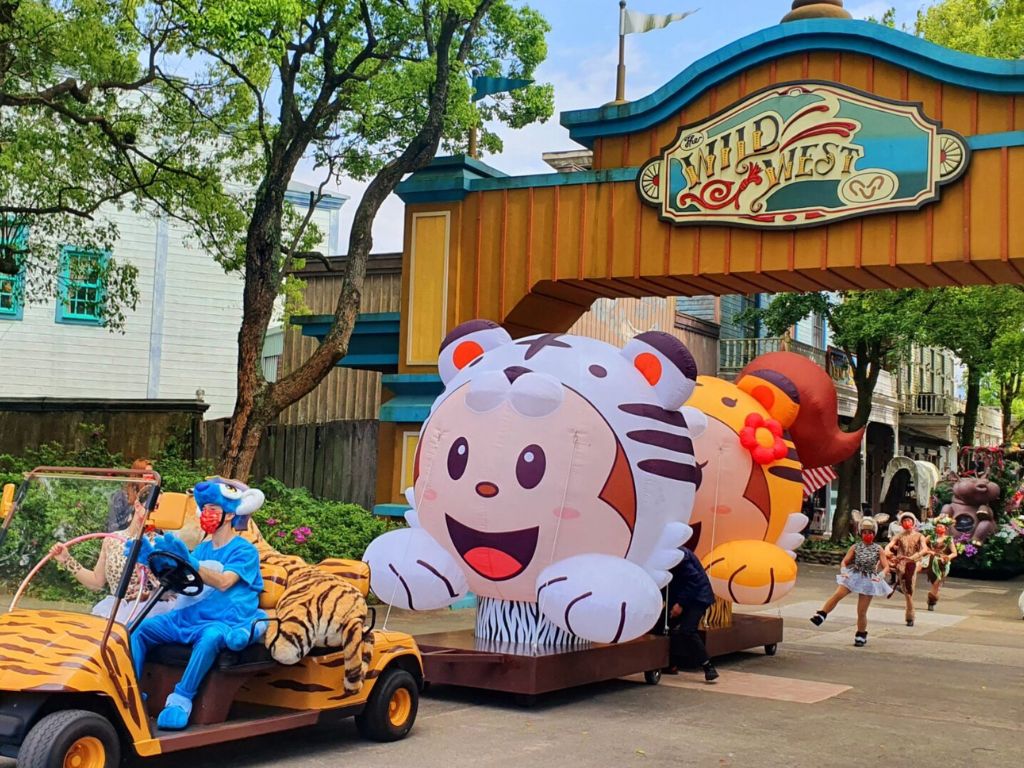 六福村游乐园 LEOFOO VILLAGE THEME PARK 1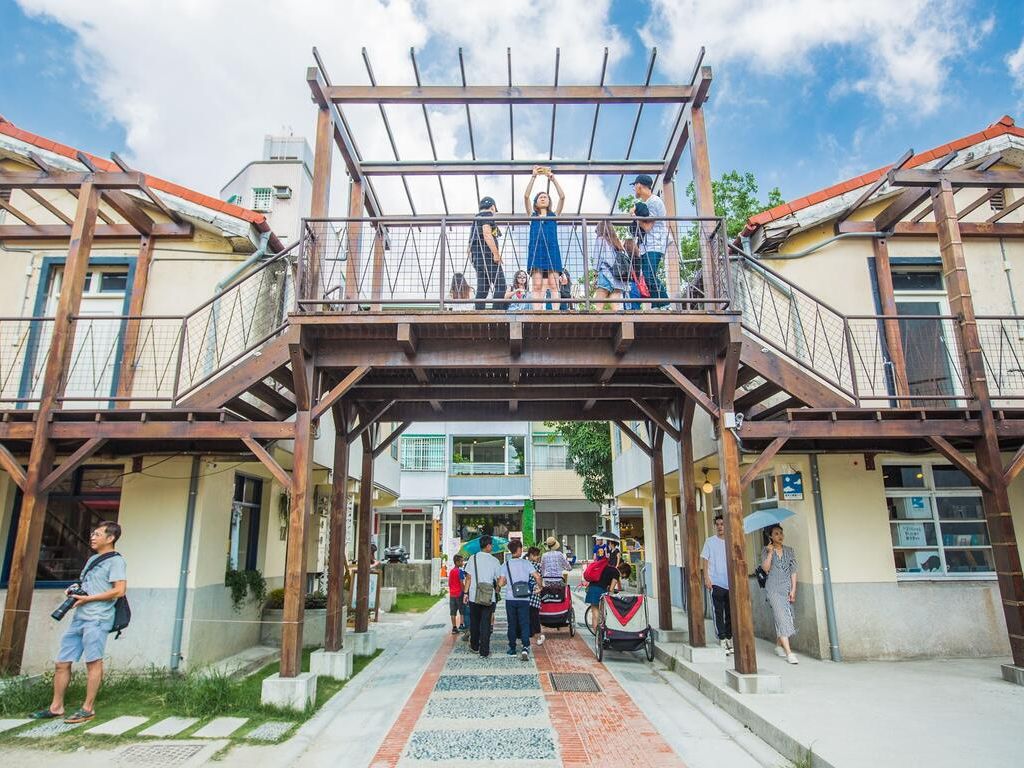 審计新村 SHENJI NEW VILLAGE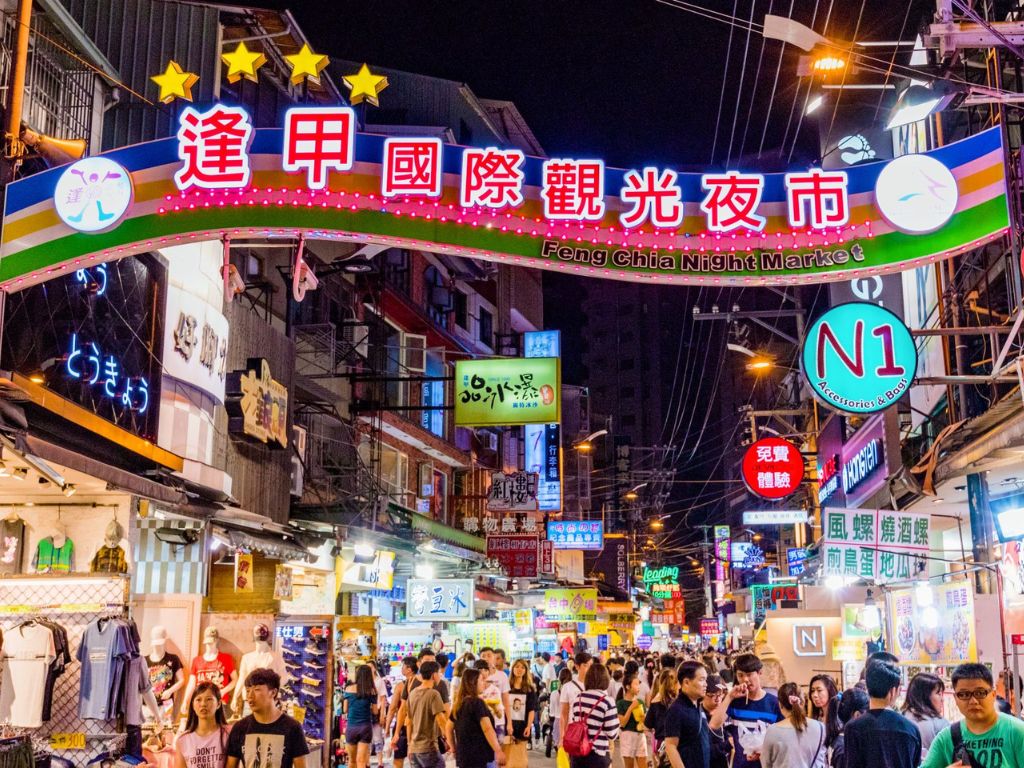 逢甲夜市 FENGJIA NIGHT MARKET
早餐后,我们将前往六福村游乐园,亚洲第一座结合生态动物园与30多项大型游乐设施的主题乐园。过后前往采摘水果体验,根据季节的不同选择不同的水果进行采摘。在采摘的过程中,你可以欣赏美丽的农田风景,呼吸新鲜空气,并享受与朋友和家人的互动。接着驱车前往台中。審计新村,在政府的振兴计划下,这个历史悠久的村庄已经被转型为一个热闹且创新的基地,供年轻企业家创业使用。随着新居民的进驻,审计新村在文化和创意产业中蓬勃发展,吸引游客前往参观其独特的商店和工作室群。今晚前往台中最大的夜市-逢甲夜市,尽情享受琳琅满目的美食,服装及游戏摊。
注:如因气候或其他因素无法安排采摘水果,则改为采摘番茄或小黄瓜体验。

早餐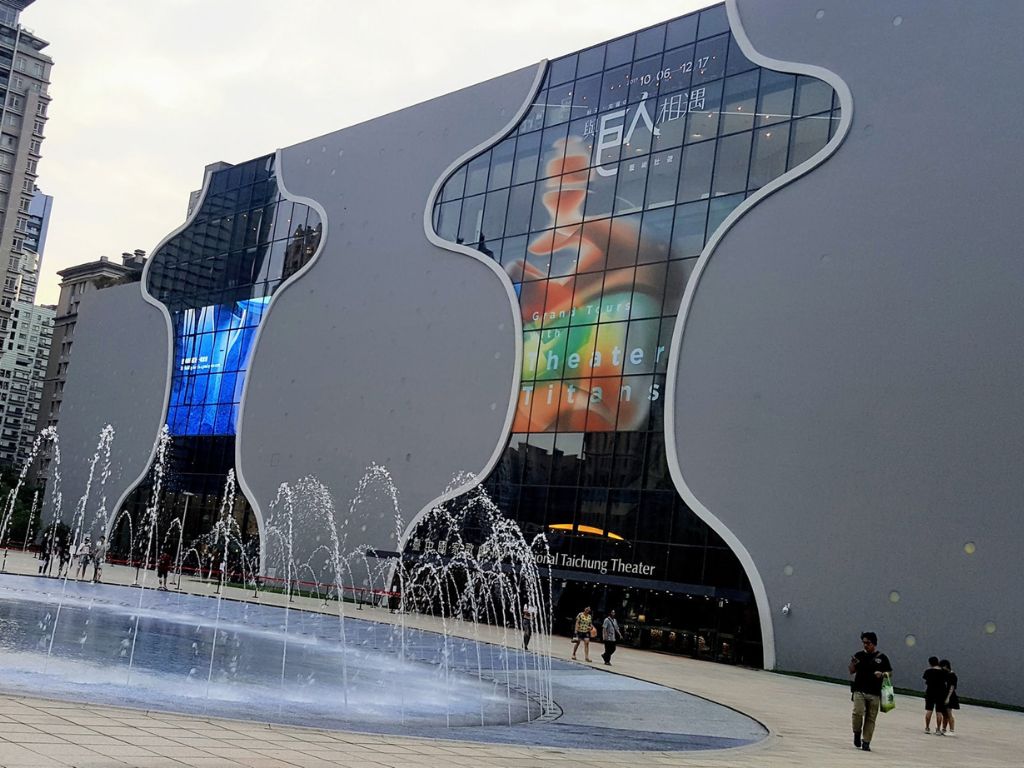 国家歌剧院 NATIONAL THEATER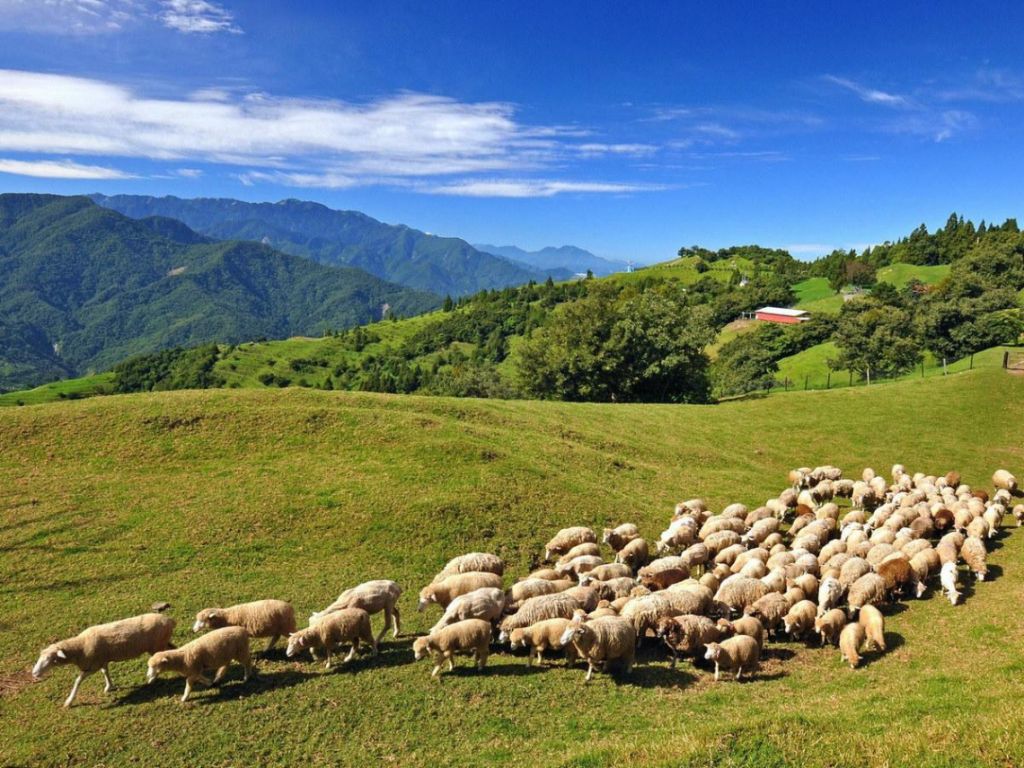 清境农场 QINGJING FARM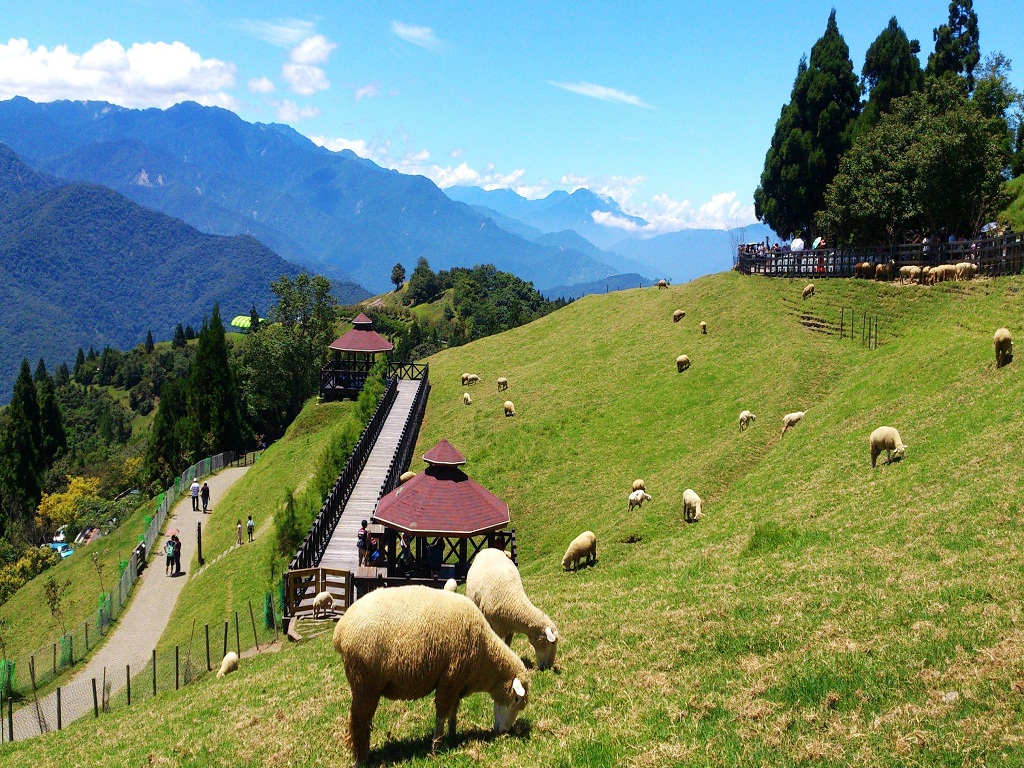 清境农场 QINGJING FARM 1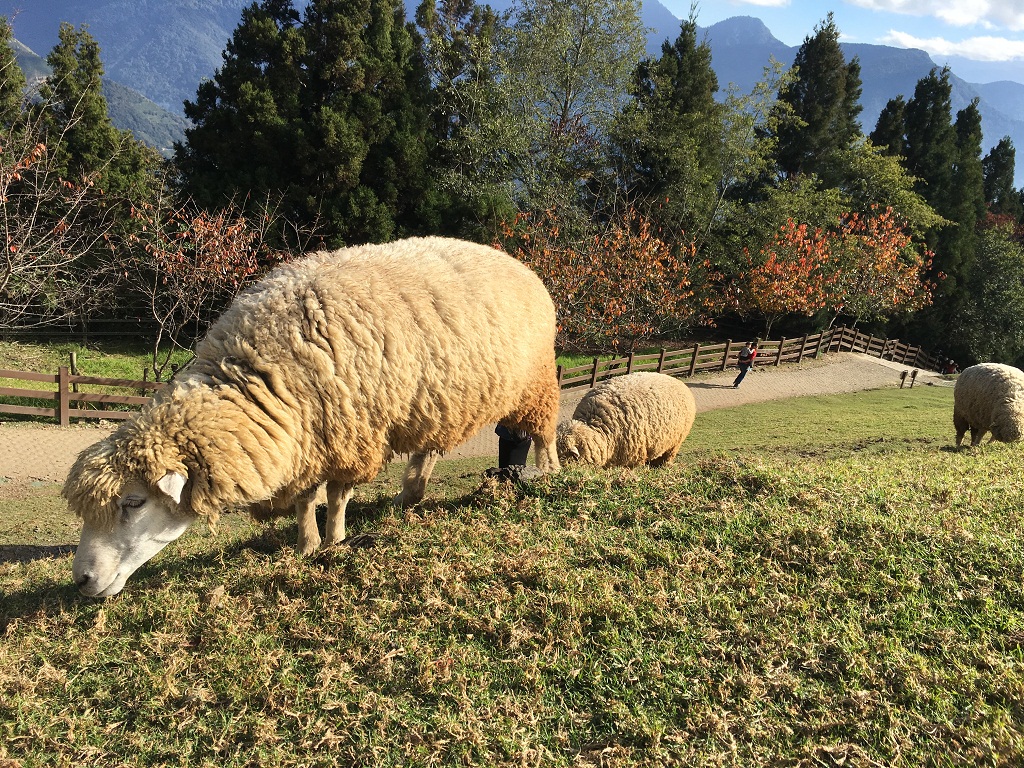 清境农场 QINGJING FARM 2
今早前往国家歌剧院(外观),台湾重要的文化艺术机构,国家歌剧院的建筑设计具有独特的艺术风格,结合了美学、功能性和舞台需求。接着,驱车前往南投清境农场,青青草原,与大自然亲近。绿茵茵的草坪延伸到天际线,与蓝天、白云和远山相映成趣。这里的景色宜人,清新的空气和宁静的环境让人感到放松和舒适。

早餐 / 午餐 / 晚餐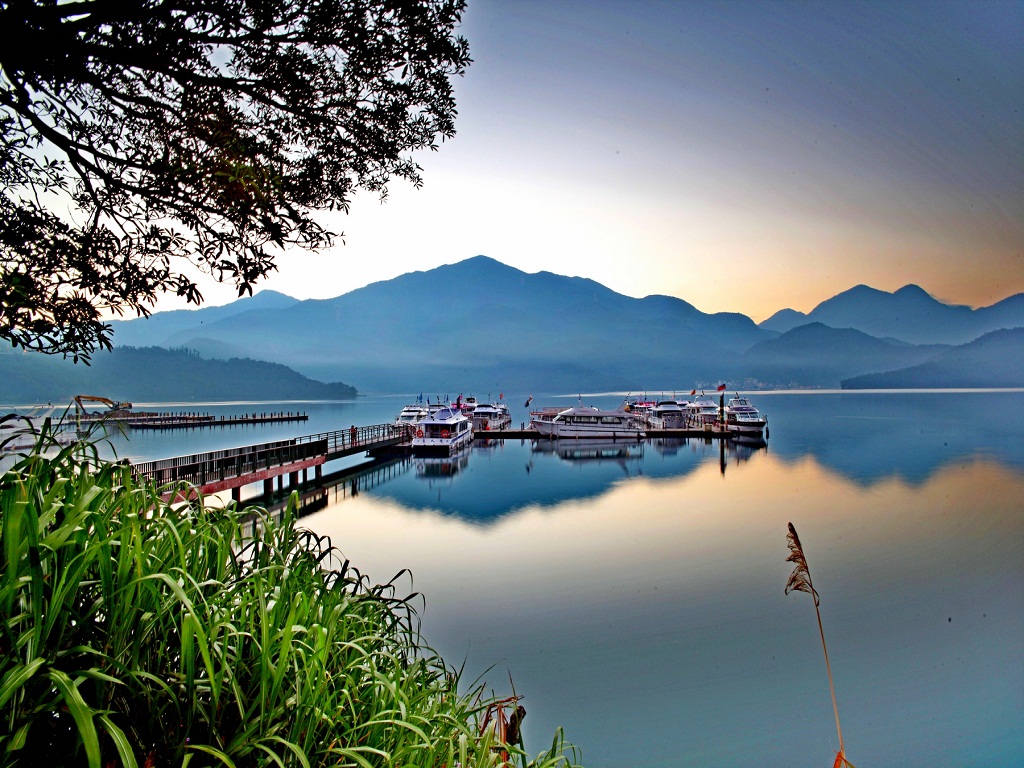 日月潭风景区 SUN MOON LAKE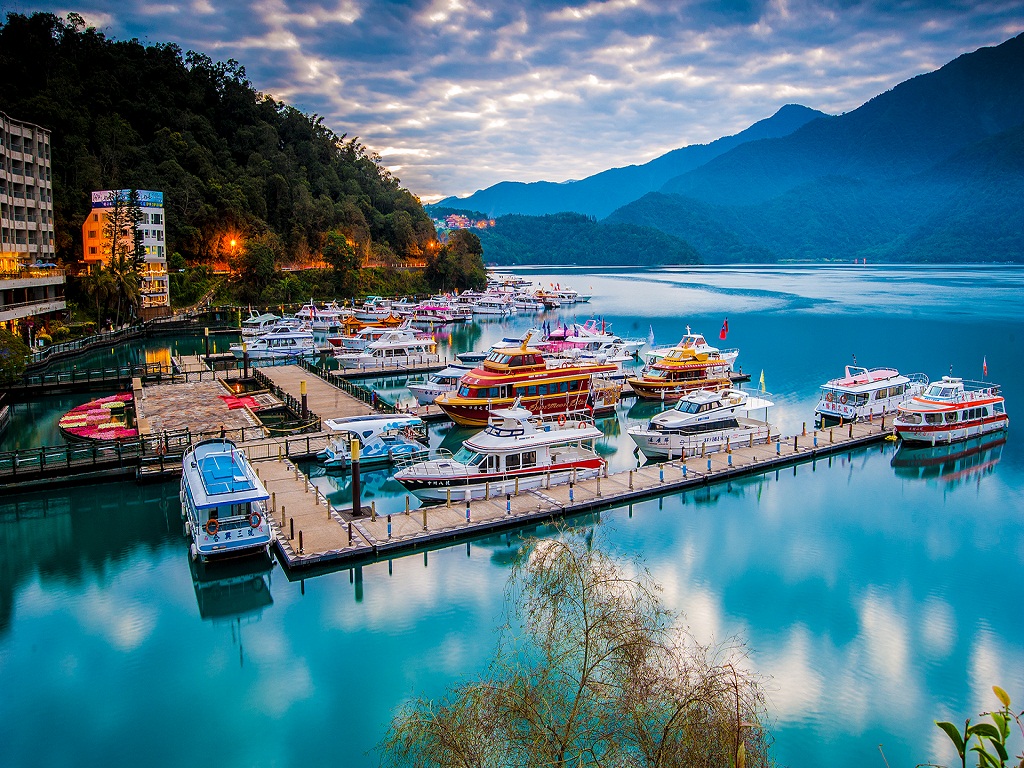 日月潭乘船游湖 SUN MOON LAKE LEISURE CRUISE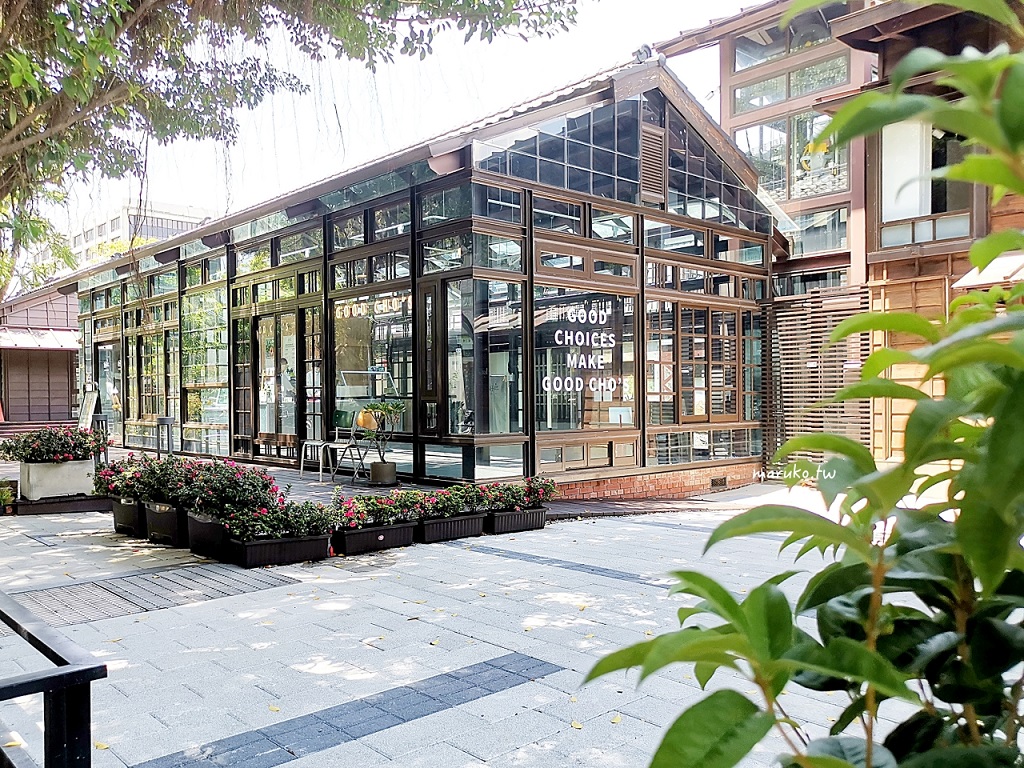 榕锦生活时光园区 RONGJIN GORGEOUS TIME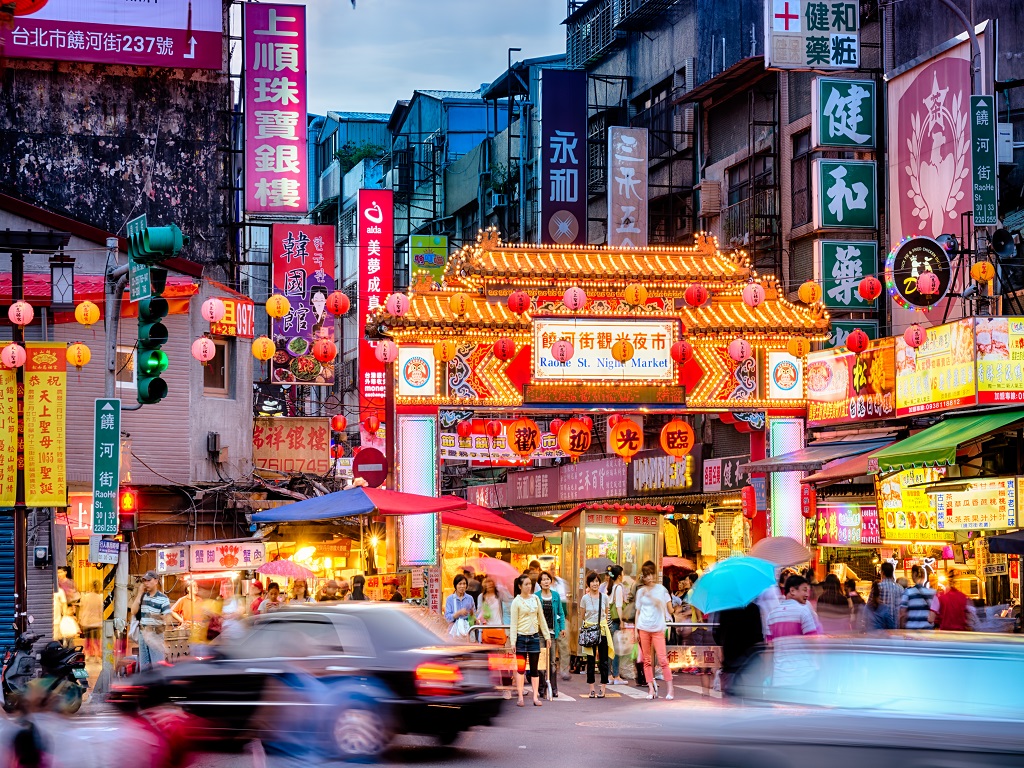 饶河夜市 RAOHE NIGHT MARKET
早餐后出发到享誉盛名的日月潭风景区,台湾最大的淡水湖泊之一。在台湾最大水域的日月潭乘船游湖,欣赏它的美丽和宁静,湖水碧蓝清澈,四周群山环绕,景色宜人。在山地特产中心稍作停留,过后前往台北,台湾的文化、经济和政治中心。抵达台北后,在珍珠养殖中心稍作停留,然后前往榕锦生活时光园区。这园区是一个集购物、美食、艺术和休闲于一体的综合性场所。它为人们提供了一个轻松愉快的空间,让他们在繁忙的城市中放松身心,享受多样化的生活体验。晚上到热闹的饶河夜市尽情享受琳琅 满目的服装、游戏站及美食摊位!

早餐 / 午餐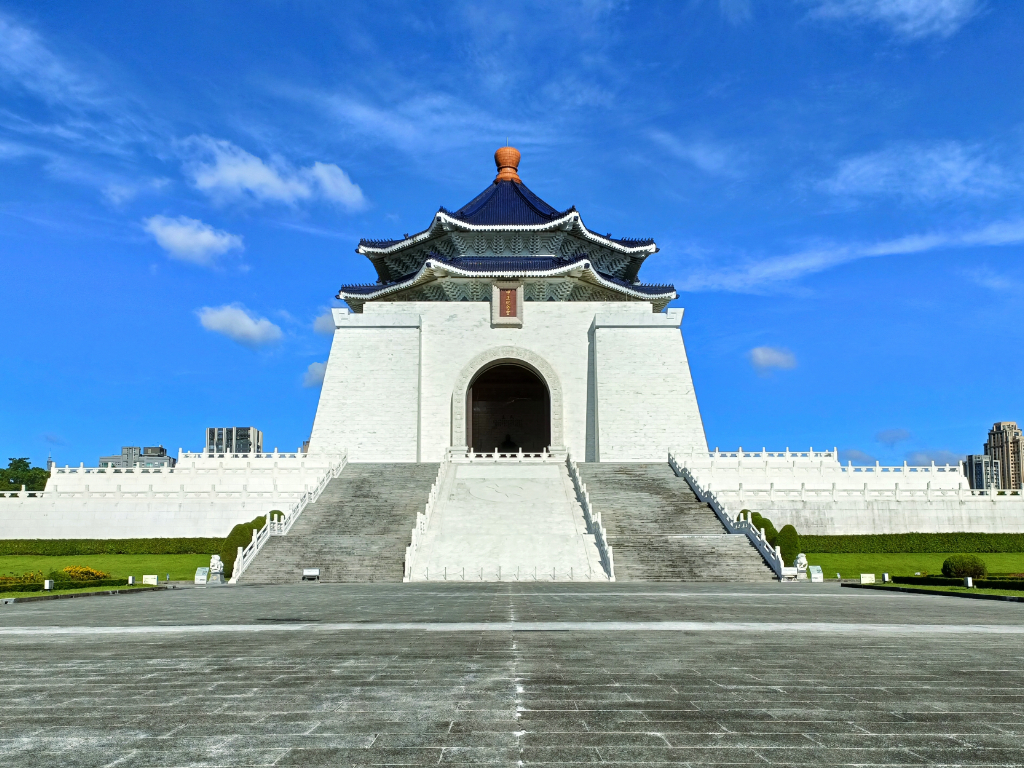 中正纪念堂 CHIANG KAI-SHEK MEMORIAL HALL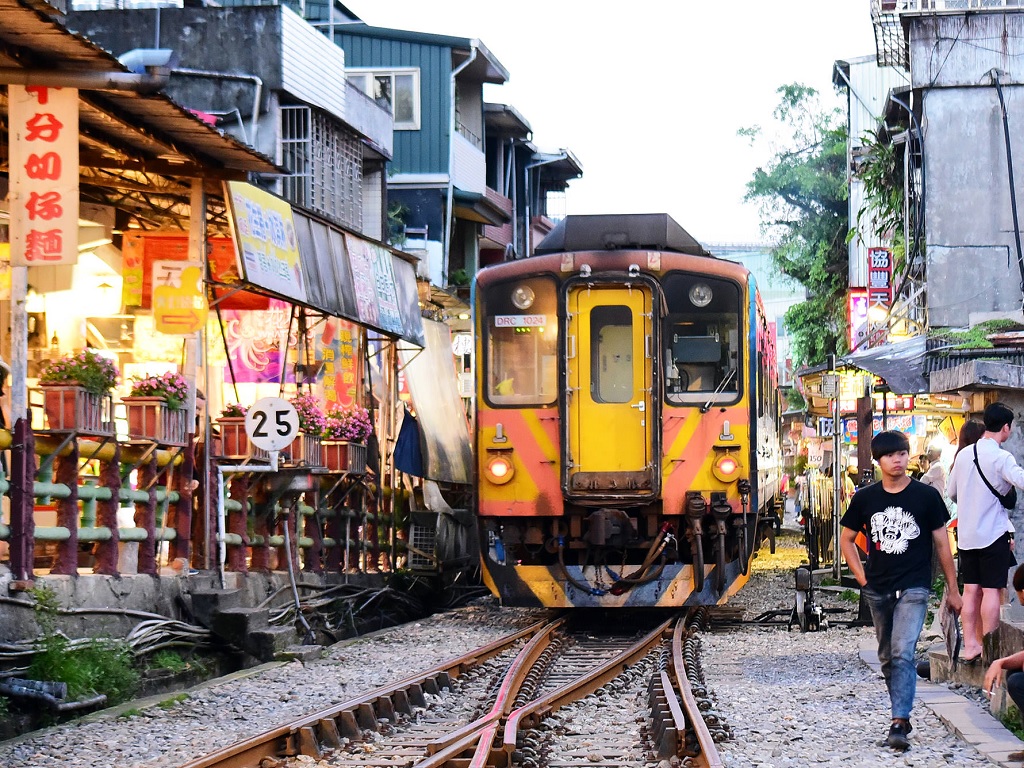 十分老街 SHIFEN OLD STREET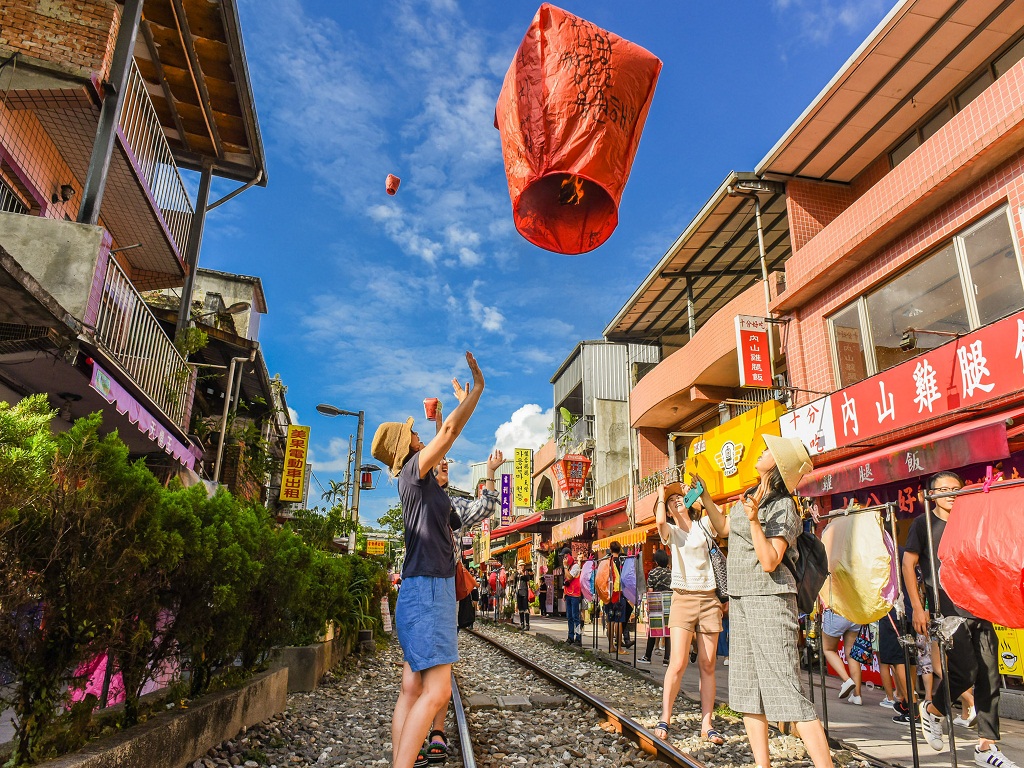 燃放祈福天灯 SKY LANTERN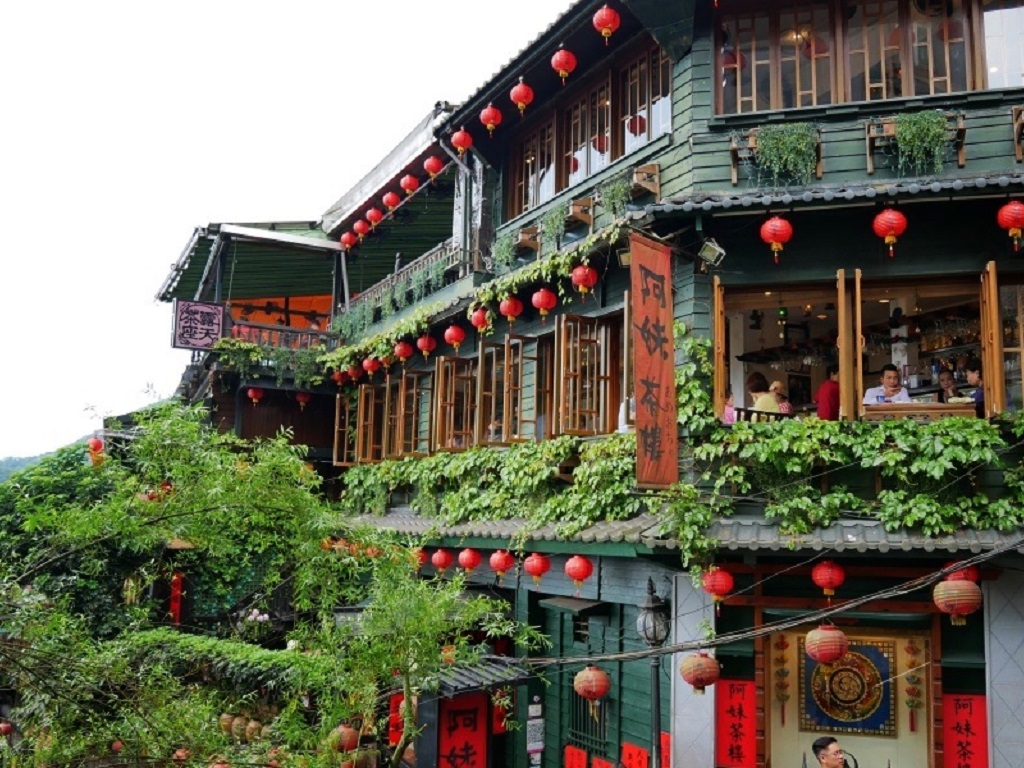 九份山城 JIUFEN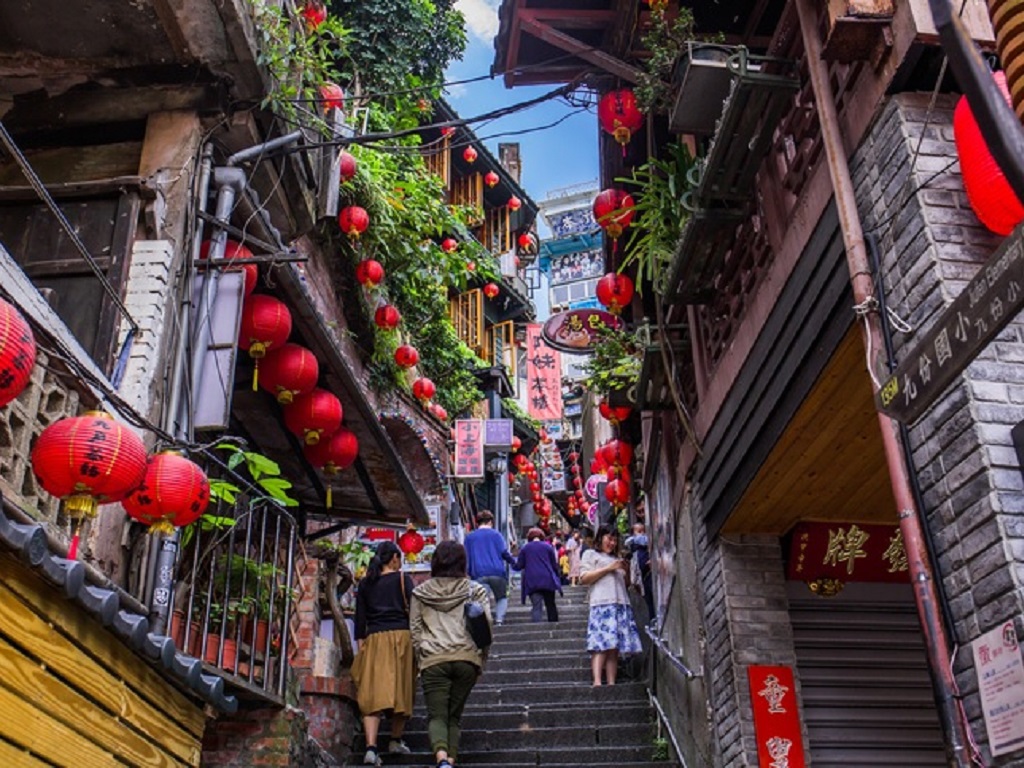 九份山城 JIUFEN 1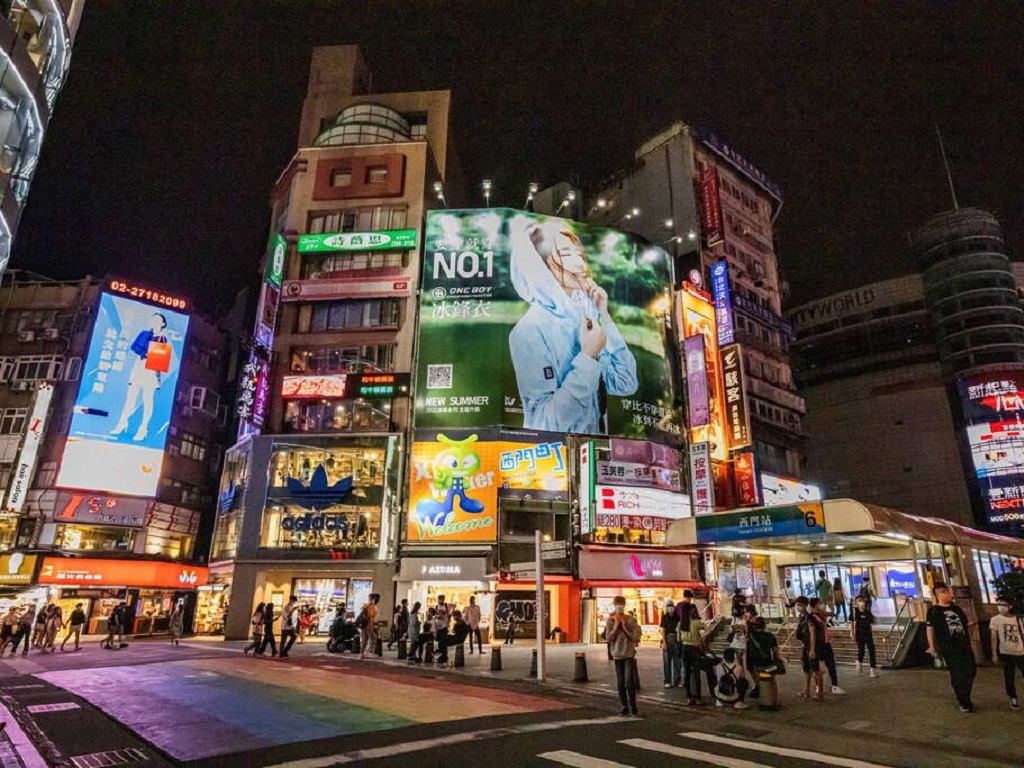 西门町 XIMENDING
今早前往中正纪念堂,台湾最重要的历史纪念建筑之一。这座纪念堂是为了纪念中华民国的开国元勋、国父蒋中正而建立的。在貔貅展示中心稍作停留,随后将到达十分老街,小巷两旁都 有很多售卖当地小吃和纪念品的摊位,保留了质朴的复古氛围和昔日的魅力。来到这里自然少不了燃放祈福天灯(含4人一盏天灯),将心愿与祝福语写在天灯上, 点燃蜡烛让天灯冉冉升空,祝愿大家都幸福和乐。接着前往九份山城,你可以漫步在狭窄而陡峭的街道上,欣赏到古老建筑和传统的街景。这里有许多小店铺和摊位,售卖着各种特色商品,如手工艺品、茶叶、小吃和纪念品。你还可以品尝当地的美食,如芋圆、糕点和茶叶蛋,体验台湾的传统风味。随后前往茶艺馆,了解台湾人为何喜爱茶。今晚,可以享受西门町的活力氛围。这里是著名的娱乐和购物区,也是台北青年文化的圣地。

早餐 / 晚餐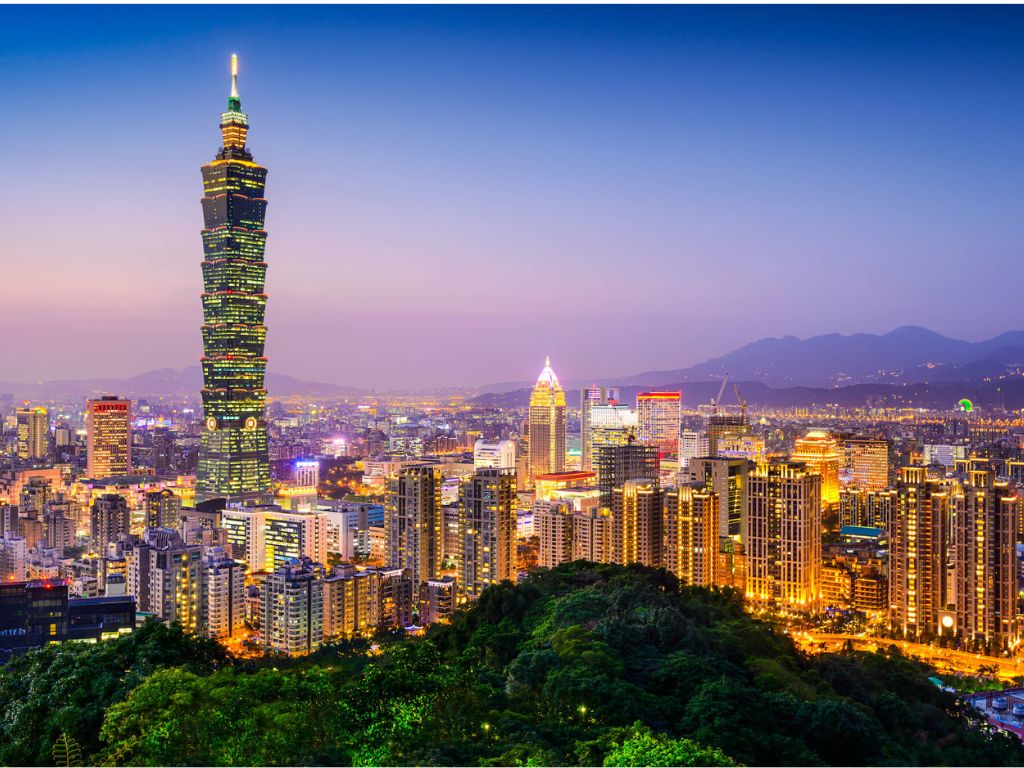 自由行 FREE DAY
尽情享受你在台北市的自由一天吧!你可以自由购物,或者乘坐火车在城市中四处旅行。

早餐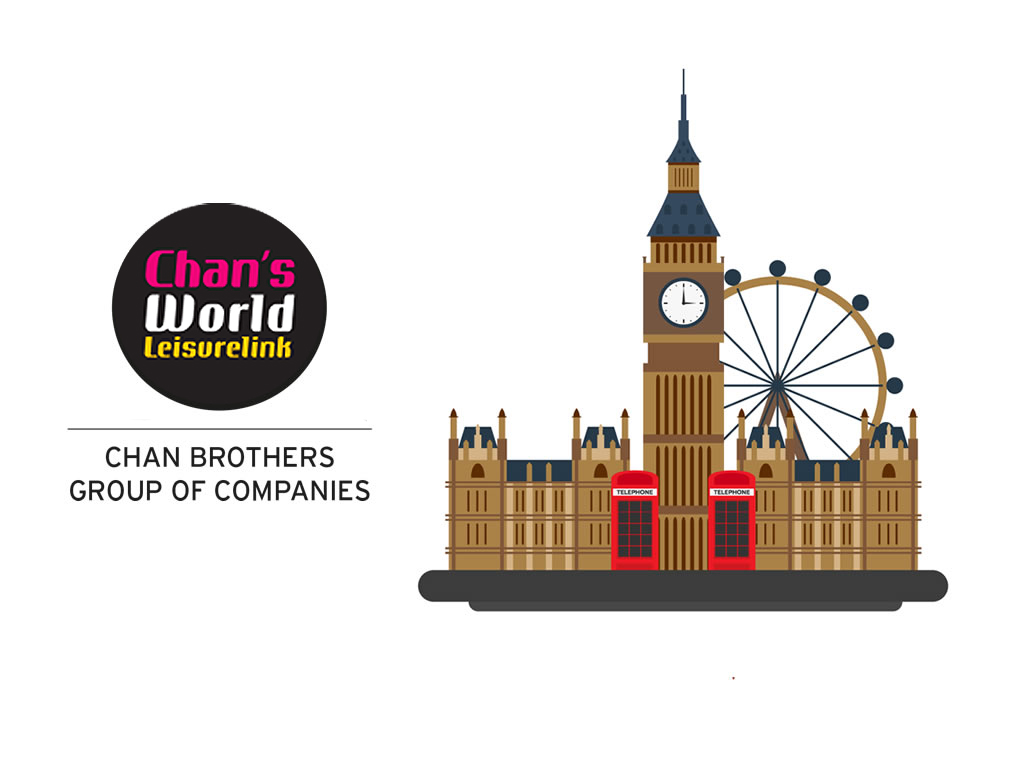 若时间允许,你可自由活动至集合时间,然后送往机场搭乘客机返回吉隆坡。

飞机餐