Itinerary Download
|

Share with friend
⭐双人折扣高达 RM600
⭐10人成团高几率出发*
⭐优越地理位置酒店住宿*
⭐饱腹台式料理安排(附加特色飨宴)
独特体验
⭐日月潭乘船游湖
⭐1 晚住宿阿里山国家风景区内酒店
⭐搭乘阿里山小火车
⭐1 晚住宿日月潭景区内酒店
⭐1 晚住宿台中温泉酒店, 并可在房内享受私人温泉设施
⭐燃放祈福天灯
⭐2 晚住宿台北五星级酒店
⭐赠送 48 小时的台北捷运卡,免费
无限次数乘搭捷运
★★★ 特色飨宴 ★★★
✔台式小火锅
✔邵族风味餐
✔奋起湖铁路便当
✔阿里山风味餐
✔火鸡肉饭
人气景点
台中
✔台中港三井OUTLET PARK
✔高美湿地
✔彩虹眷村
✔逢甲夜市
南投
✔日月潭
✔文武庙
嘉义
✔ 奋起湖老街
✔奋起湖火车站
阿里山国家风景区
✔ 姐妹潭
✔受镇宫
✔对高岳站观赏日出
✔旺莱山爱情大草原
台北
✔十分老街
✔中正纪念堂
✔西门町
IMPORTANT NOTES
Remarks
Revisions, if any, in itinerary are subject to the Company's Terms and Conditions.
In particular, the Customer is requested to note the following:
Itinerary may be subject to change due to circumstances beyond the Company's control.
Accommodation in designated cities is subject to room availability.
Sequence of itinerary may be subject to change.
Different tour groups may be merged.
Proposed changes, if any, that are not accepted will be subject to the refund provisions set out in the Terms and Conditions.
备注:
行程若更改,需受公司的条款与细则所约束。
顾客尤其需注意以下事项:
在公司无法控制的情况下,行程可能更改。
指定城市的住宿需视客房供应情况而定。
行程顺序可能更改。
不同团体可能合并成一团。
若有更改不被接受,需遵守条款与细则中的退款规定。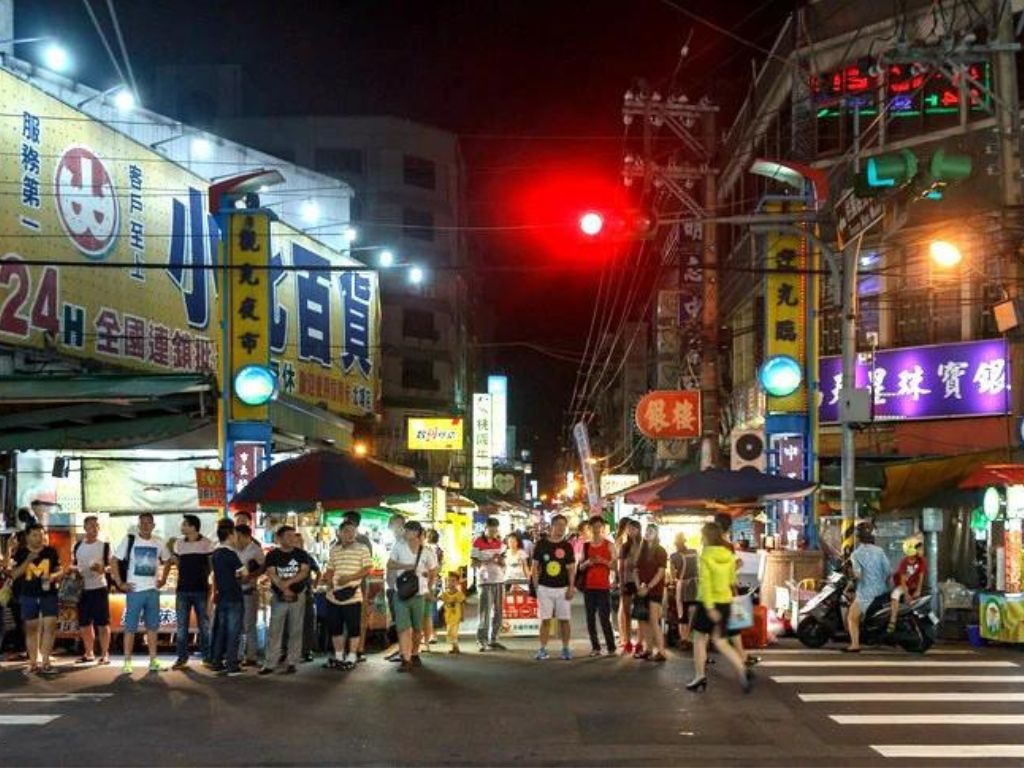 Otaru (29).jpg.jpg
Assemble at Kuala Lumpur International Airport for your flight to Taoyuan. Upon arrival, head to visit, find out why Taoyuan has a vibrant food scene at Taoyuan Night Market. before transferring to the hotel. Thereafter, you can explore the cosmopolitan metropolis at leisure.
Accommodation (Taoyuan): Tao Garden Hotel Local 4* or similar

Meals On Board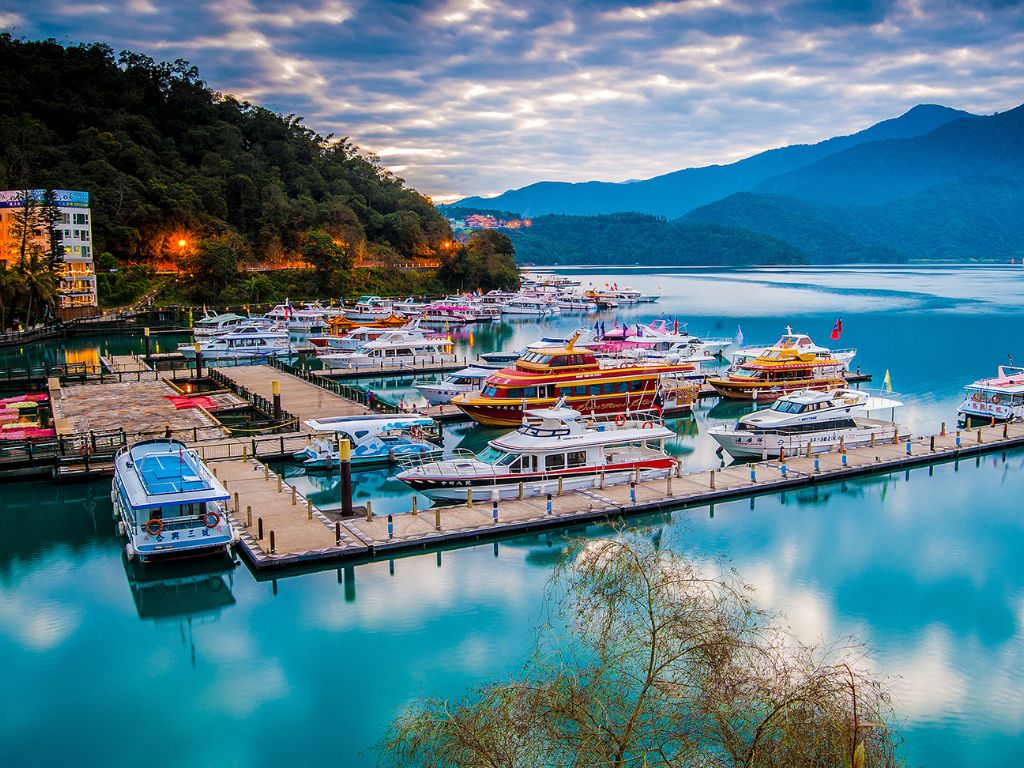 Otaru (31).jpg.jpg
After breakfast, If you are a shopaholic, you will need a steel-clad resolve and an iron will to keep your wallet in check, for a constellation of international brands and speciality stores housing the trendiest threads converge at Mitsui Outlet Park Taichung Port. Next, explore Gaomei Wetlands, where the land and sea meet. It is a grassy and muddy tidal flat where you can catch the sea breeze and spot hundreds of crabs, mud-skippers, and rare birds! Thereafter, make your way to Nantou, which is home to the largest body of water in Taiwan, Sun Moon Lake. Sail across the lake on a cruise to appreciate its beauty and tranquillity. End the day at Wenwu Temple, located on the north side of Sun Moon Lake. This imposing temple structure has faux northern Chinese-style temple architecture and superb natural lookouts.
Accommodation (Nantou): Sun Moon Lake Harbor Resort hotel Local 4* or similar

Breakfast / Lunch / Dinner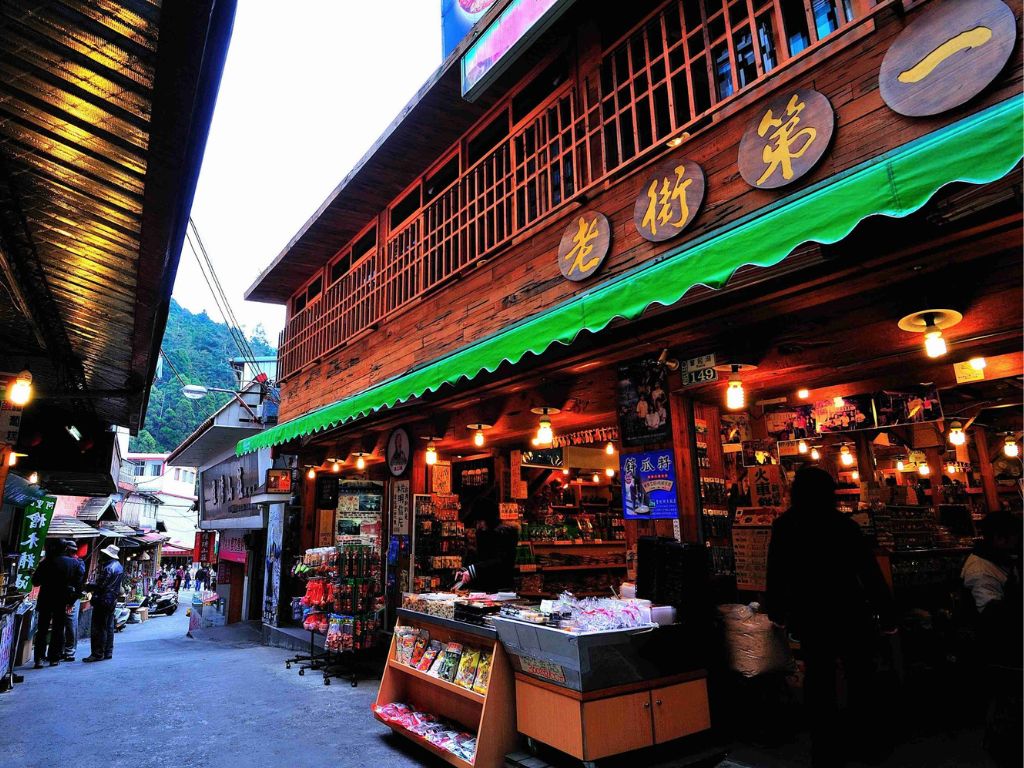 Otaru (32).jpg.jpg
This morning, make a stop at an aboriginal specialty product center before heading to Alishan National Scenic Area, which features green valleys, seas of clouds hugging high-altitude peaks, Japanese-built trains, and world-class sunrises. Along the way, stopover at Fenchihu, just like how passengers and train personnel of the old Alishan forest trains would do. You will feel as if you have travelled back in time as you stroll along Fenchihu Old Street, where you will see many shops within old buildings selling nostalgic merchandise. Understand why Fenchihu was one of the largest and most important railway stations of Alishan Forest Railway at the historic Fenchihu Railway Station. Thereafter, arrive at Alishan National Scenic Area, where you will proceed to the famous Sister Lakes that encompasses a tragic folktale. The day will end at Shouzhen Temple, which is Alishan's largest temple and the highest temple in Taiwan. If you observe closely, you will be able to see the temple's intricate designs and workmanship!
Accommodation (Alishan): Wun Sun Hotel Local 4* or similar
Note: Please bring along an overnight bag for your stay at Alishan National Scenic Area. Visits to Fenchihu and Alishan National Scenic Area are subject to weather conditions. If unavailable, they will be replaced with Xitou Monster Village and Xitou Forest Recreation Area.

Breakfast / Lunch / Dinner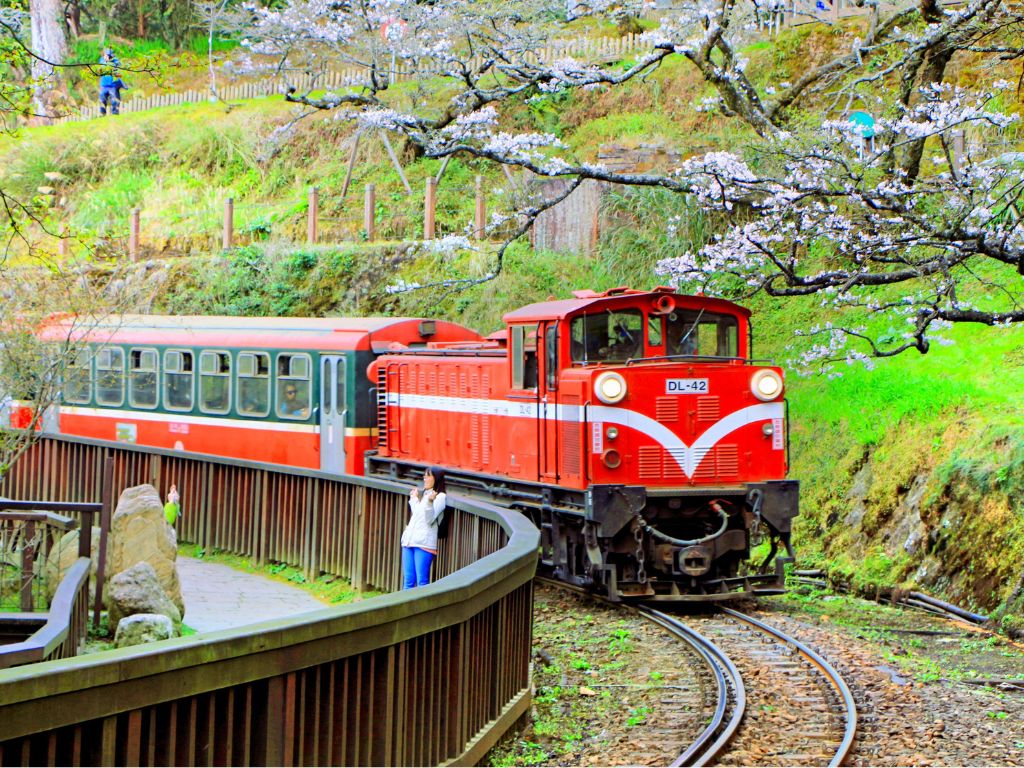 Otaru (30).jpg.jpg
Rise and shine early today to catch the sunrise train to Dueigaoyue Station, where you can watch the highly sought-after sunrise. If you are lucky, you may even witness a natural phenomenon known as the "sea of clouds", where a thick blanket of red-tinted cloud will gather around the mountain peak. We will visit Pineapple hill then we will go to combine sightseeing, food and leisure entertainment. Visit a Tea Cultural Centre to find out how and why Taiwan is immersed in tea. Then, be inspired by the story of 'Grandpa' attempting to save his village – now known as Rainbow Village – from demolition by covering the houses and streets with funky illustrations and vibrant colours. This quirky village has since been given a second life for it has attracted more than 1 million visitors annually. This evening, indulge in an exciting assortment of clothing stalls, game stations, and food stalls at Taichung's biggest night market, Fengjia Night Market. The long day will come to an end when you check-in to a hot spring resort, where you can rejuvenate yourself in either the public hot spring or you're in-room hot spring tub.
Accommodation (Taichuang): Freshfields Local 5* or similar
Note: Please bring along your swim cap and swimwear if you are planning to use the public hot spring

Breakfast / Lunch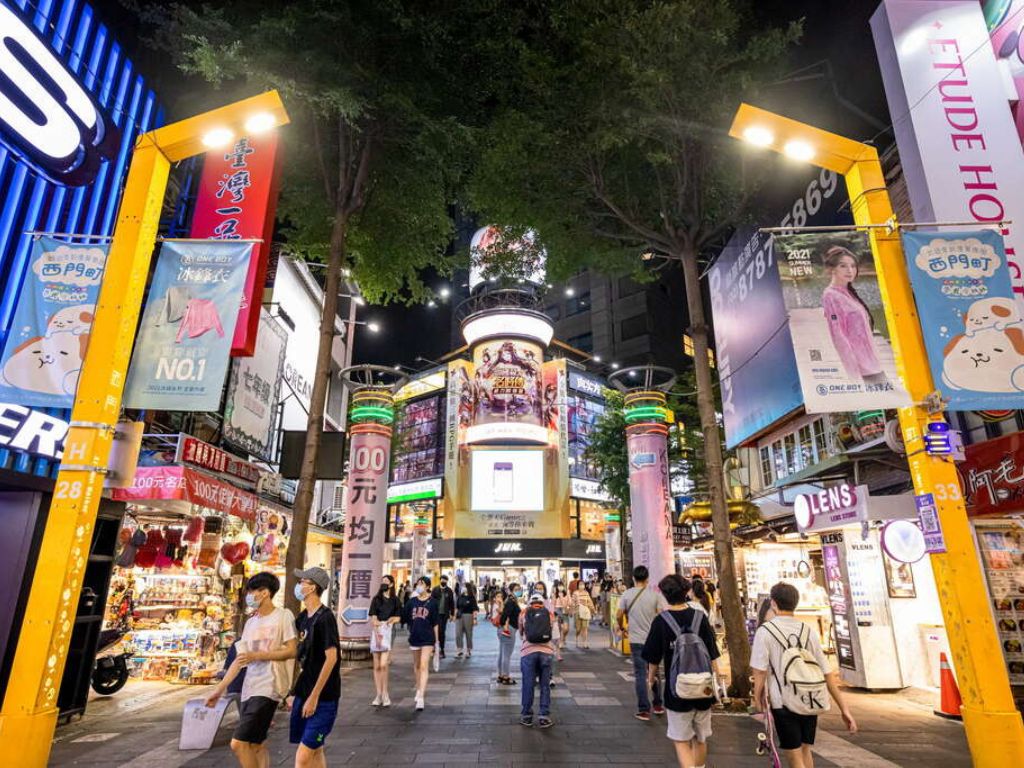 Otaru (33).jpg.jpg
Today, head to Taiwan's cultural, economic, and political centre, Taipei. On the way, journey to Shifen Old Street's collection of alleys and lanes lined with stalls selling local snacks and souvenirs. Though commercialised, it still retains rustic vintage vibes and the charms of yesteryear. Here, you must partake in the ritualistic sky lantern experience. Have a wish? Jot it down on the lantern and let it fly! Next, stopover at a Pearl Cultural Centre, and Pixiu Lucky Charm Centre before making your way to Chiang Kai-shek Memorial Hall, erected in honour and memory of its namesake. It encompasses a variety of biodiversity and garden landscaping, making it a fine place for visitors to both enjoy cultural sightseeing and get close to nature. Tonight, immerse yourself in the vibrant ambience of Ximending, the famed entertainment and shopping area, and the mecca for youth culture in Taipei.
Accommodation (Taipei): Caesar Park Hotel Local5* or similar

Breakfast / Dinner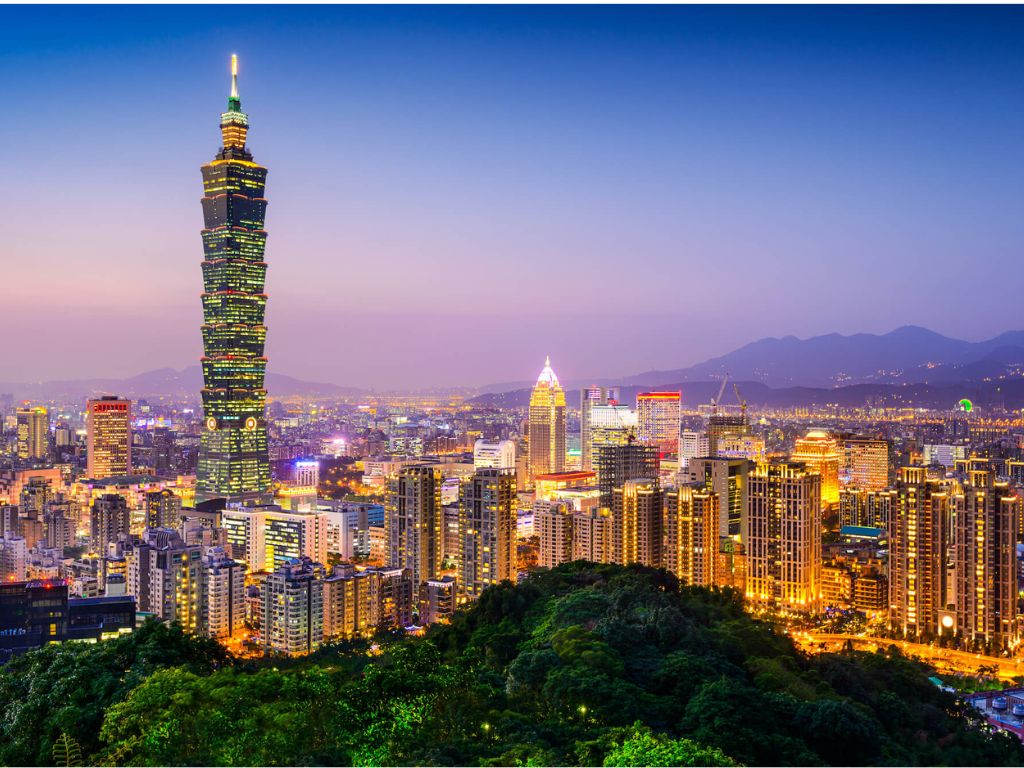 Otaru (34).jpg.jpg
A hybrid between cosmopolitan and traditional, Taipei has a long history of cultivating cultural movements and diverse populations. From jazz fanatics to tea connoisseurs, today's Taipei is filled with artistic, colourful people who will not hesitate to befriend you. Spend the day exploring the city at your leisure with your complimentary 24-hour Taipei Metro Pass, which allows you to enjoy unlimited travel on the Taipei Metro for 24 hours!
Accommodation (Taipei): Caesar Park Hotel Local5* or similar

Breakfast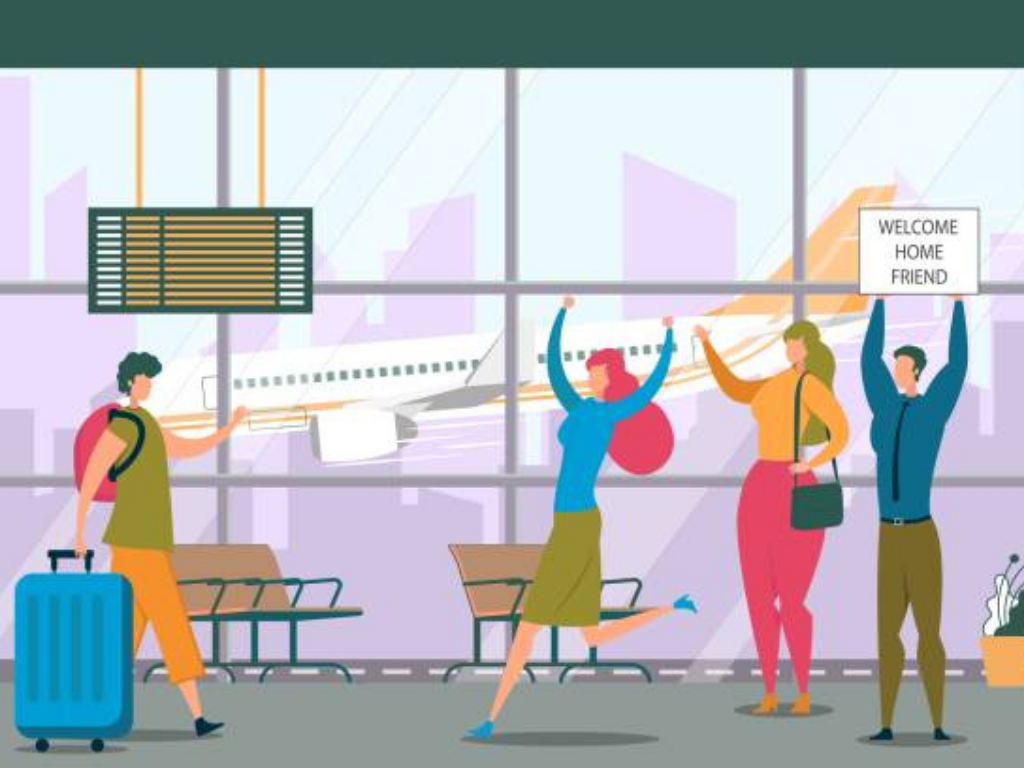 8feee213-57b1-4deb-a156-4df015b7cb25.png.png
This morning free at leisure and after which transfer to the airport for your flight home

Breakfast / Meals On Board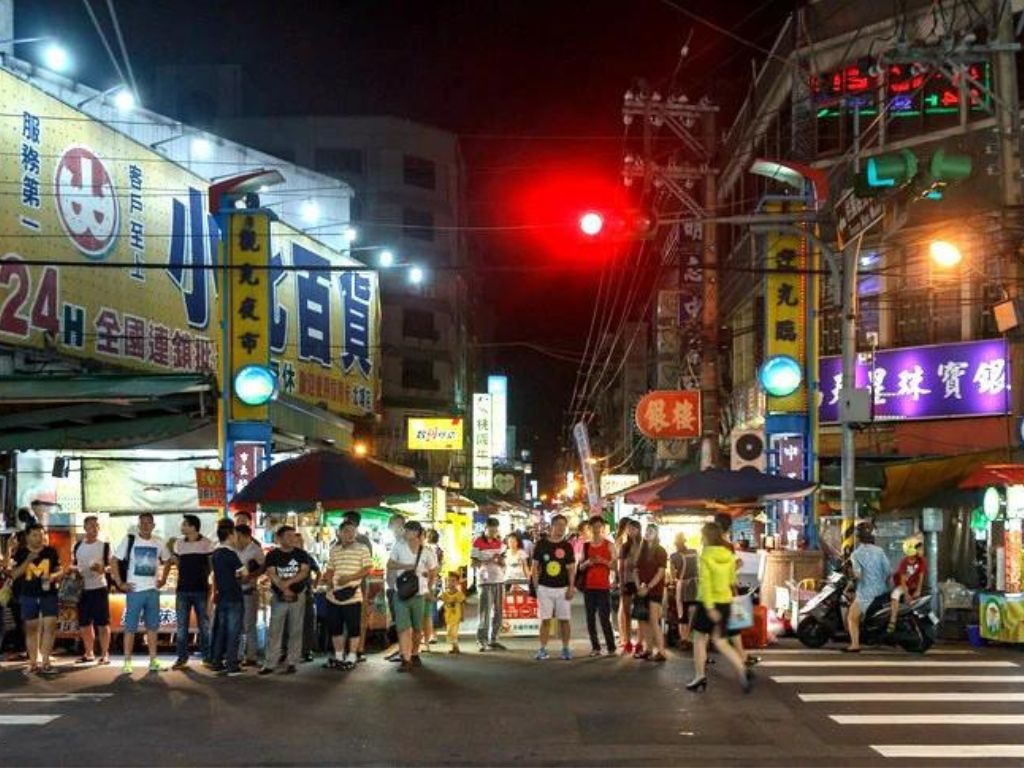 Otaru (29).jpg.jpg
集合于吉隆坡国际机场,搭乘客机前往桃园国际机场,抵达后将前往桃园夜市品尝令人垂涎的各种街头美食抵达后,您将住宿于桃园酒店休息。
酒店 (桃园): 桃花园酒店当地4* 或同级

飞机餐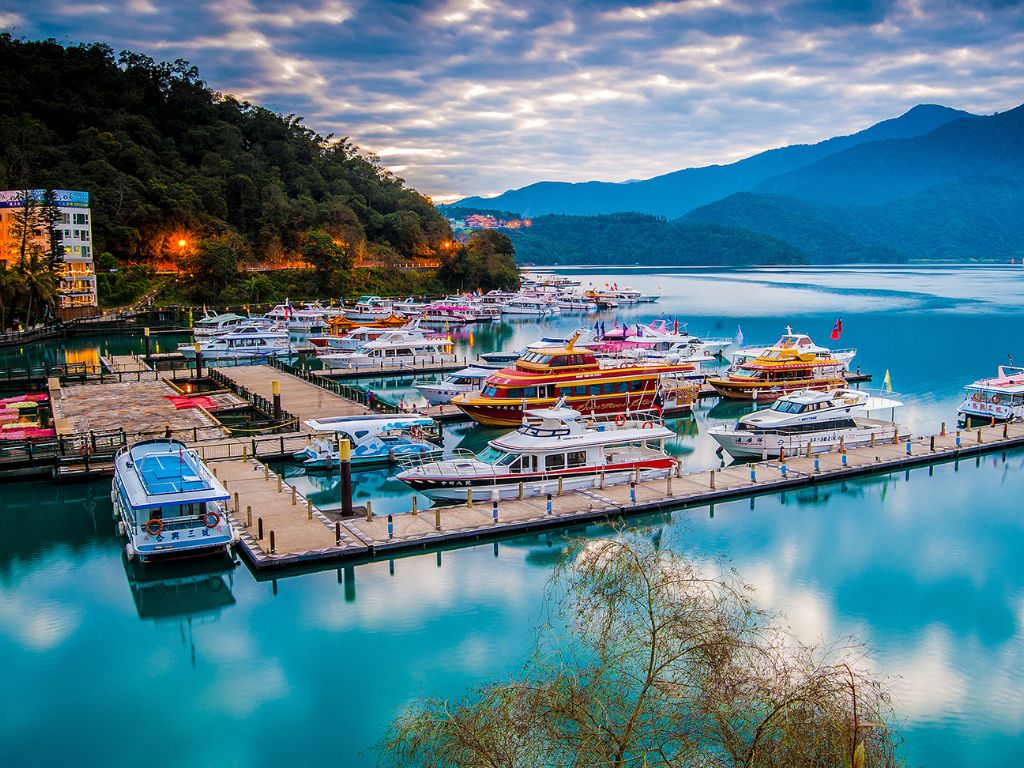 Otaru (31).jpg.jpg
早餐后,台中港三井 OUTLET PARK 汇集了众多国际品牌和专卖店,不喜欢购物的话,您也可以自费乘 坐的摩天轮欣赏美丽的海景。接下来,探索海陆相交的高美湿地。湿地是永久或季节性被水掩盖的独特自然环 境,您可以在这里吹着海风,观赏数百只螃蟹、泥鳅和珍稀鸟类!下午,出发到享誉盛名的日月潭。在台湾最大水域的日月潭乘船游湖,欣赏它的美丽和宁静。日月潭北侧有座文武庙,这座宏伟的寺庙建筑拥有仿中国北方风格的寺庙建筑和 一流的自然观景台。今夜,入住日月潭景区内的酒店,远离尘嚣,沉醉在这宁静 的湖光水色之中。
酒店 (南投): 日月潭码头酒店当地4* 或同级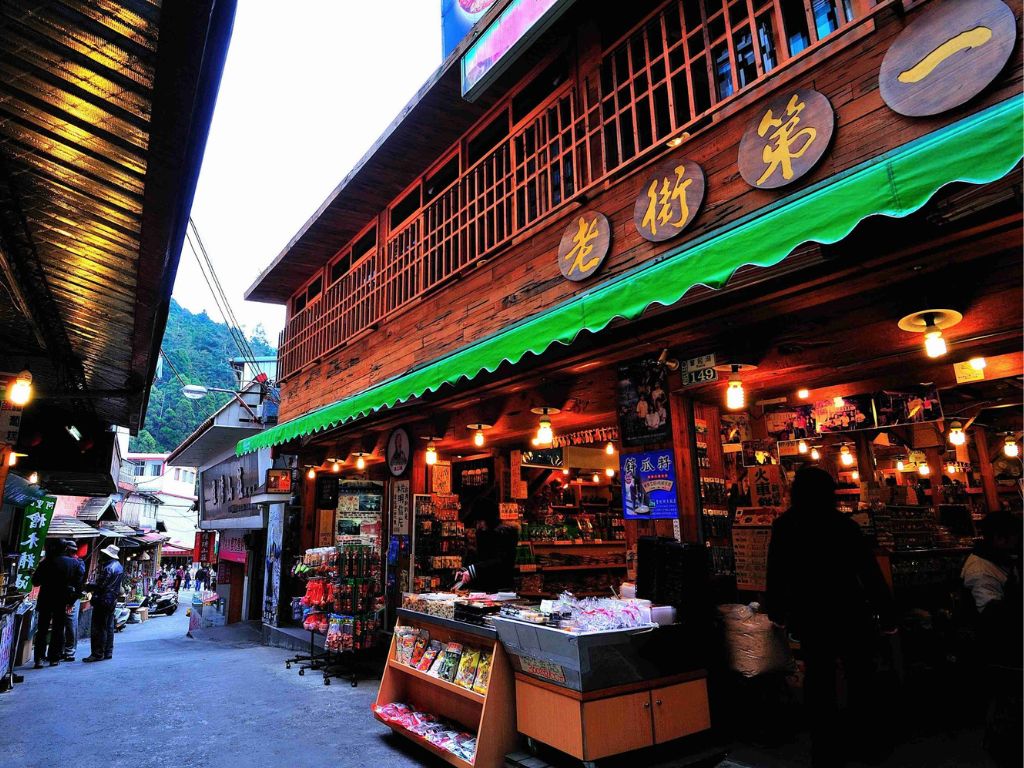 Otaru (32).jpg.jpg
今早,在原住民特产中心稍作停留后,将前往阿里山国家风景区。这里有优美山 谷、云海拥抱高山、日本制造的火车和世界级的日出。路上,在奋起湖老街漫步, 彷佛时光倒流,老建筑内有不少卖怀旧商品的店铺。奋起湖火车站是阿里山森林 铁路最大、最重要的火车站之一,有悠久历史。抵达阿里山国家风景区后,前往 著名的姐妹潭,这是一个悲惨的民间故事。受镇宫是阿里山最大的寺庙,也是台湾最高的寺庙。如果你仔细观察,你将能够看到寺庙错综复杂的设计和做工,完 美的一天也将在这里结束
酒店 (阿里山): 阿里山文山酒店当地4* 或同级
备注:阿里山国家风景区住宿请自备过夜包。前往奋起湖和阿里山国家风景区的游
览视天气情况而定。如不可前往,将更改为溪头妖怪村和溪头森林游乐区。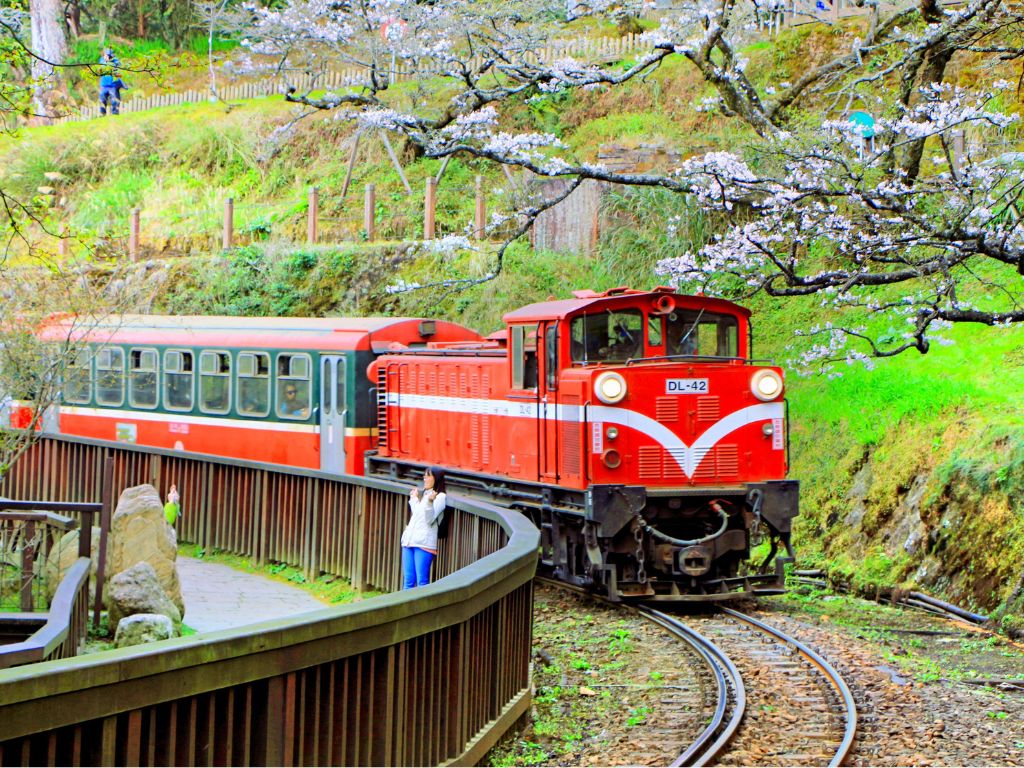 Otaru (30).jpg.jpg
今日早起,搭乘阿里山小火车祝山线日出列车前往对高岳站观赏日出。如果幸运 的话,您甚至可以看到一种被称为"云海"的自然现象,在山峰周围会聚集一层厚厚的红色云层。接着去参观茶文化中心,了解台湾人为何喜爱茶。随后我们将前往结合观光、美食及休闲娱乐的旺莱山爱情大草原。下午,将会到访彩虹眷村。从 "爷爷" 的故事中汲取灵感,他试图通过用时髦的插图和鲜艳的色彩覆盖房屋和 街道来拯救他的村庄。这个有趣的村庄已经被赋予了二次生命,它每年吸引了超 过 100 万游客。今晚,在台中最大的夜市——逢甲夜市,尽情享受琳琅满目的服 装、游戏站及美食摊位!晚上入住温泉酒店时,您可以享受公共温泉设施或在客 房内的温泉浴缸中恢复活力,结束漫长的一天
酒店 (台中):台中清新温泉酒店当地5*或同级
备注: 如果您打算使用公共温泉,请带上您的泳帽和泳装。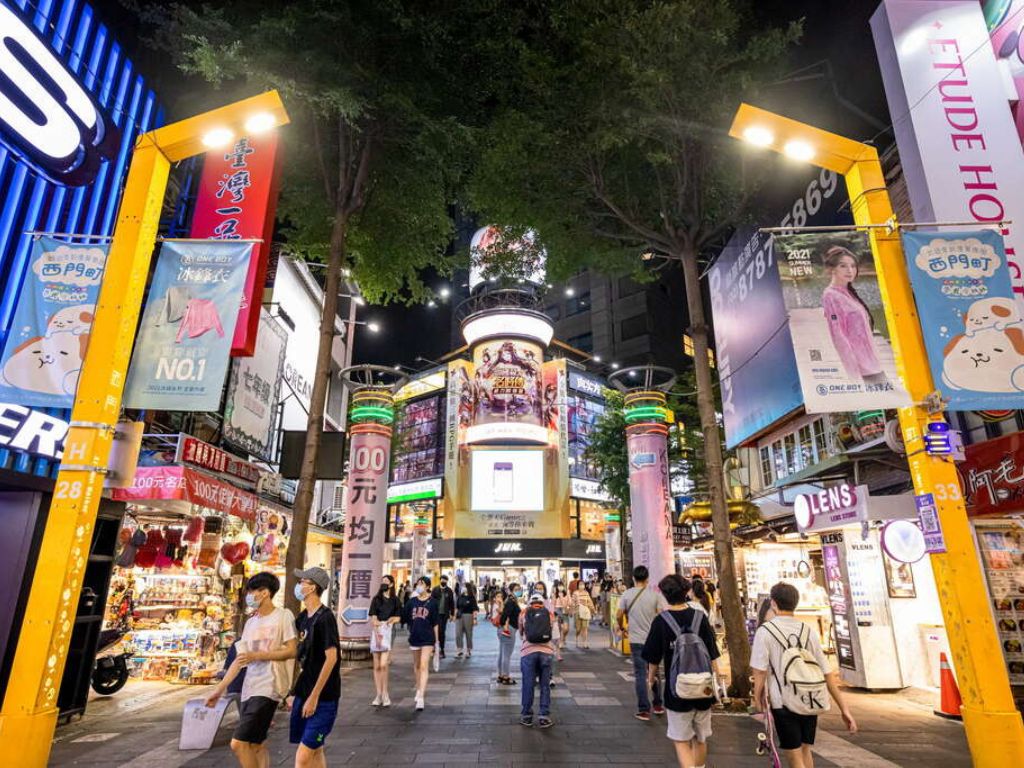 Otaru (33).jpg.jpg
今早前往台北,台湾的文化、经济和政治中心。首先前往十分老街,小巷两旁都 有很多售卖当地小吃和纪念品的摊位,你可以享用各种特色小吃。尽管已商业化, 但它仍然保留了质朴的复古氛围和昔日的魅力。 在这里,您一定要参加天灯体验(4人1灯),把愿意望写在灯笼上,让它飞吧! 接下来, 在珍珠养殖中心和貔貅展示中心稍作停留,然后前往中正纪念堂,漂亮的园林景观是游客享受文化观光和亲近自然的好地方。 今晚,可以享受西门町的活力氛围。这里是著名的娱乐和购物区,也是台北青年文化的圣地。
酒店 (台北): 凯撒酒店当地5*或同级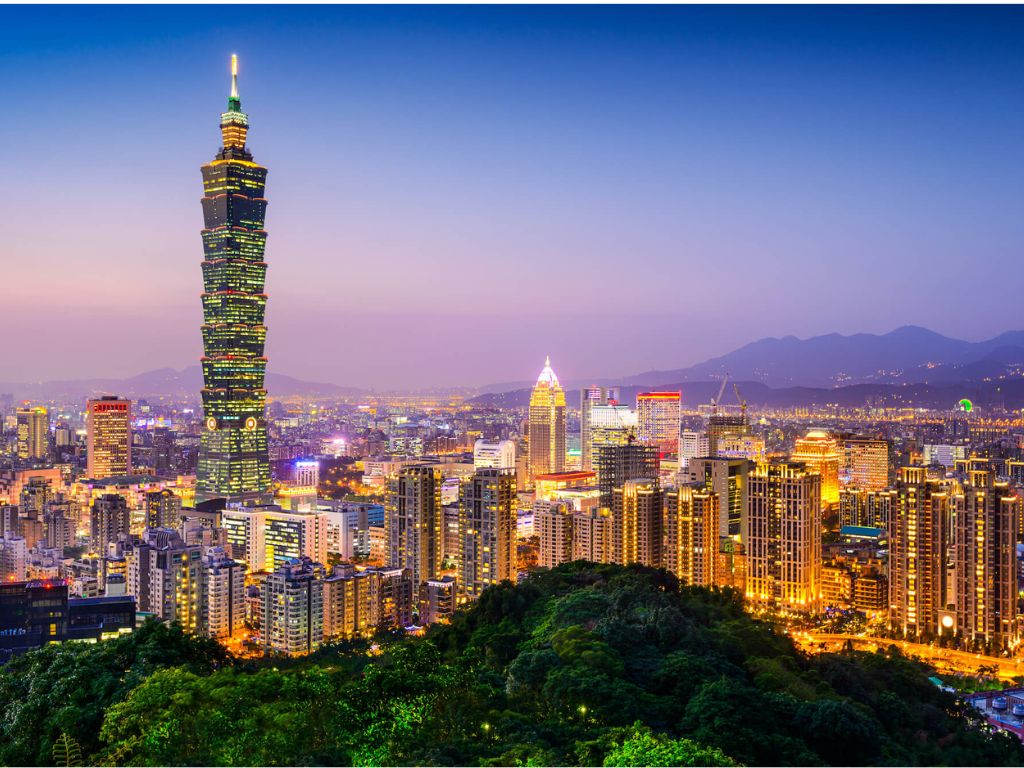 Otaru (34).jpg.jpg
台北有着悠久的人文历史,传统与国际化在台北互相交融。不论你是爵士乐还是茶艺师爱好者,都能好好享受。你可用我们赠送的24小时台北捷运卡,能让你免费无限次数乘搭捷运悠闲地探索这座城市!
酒店 (台北): 凯撒酒店当地5*或同级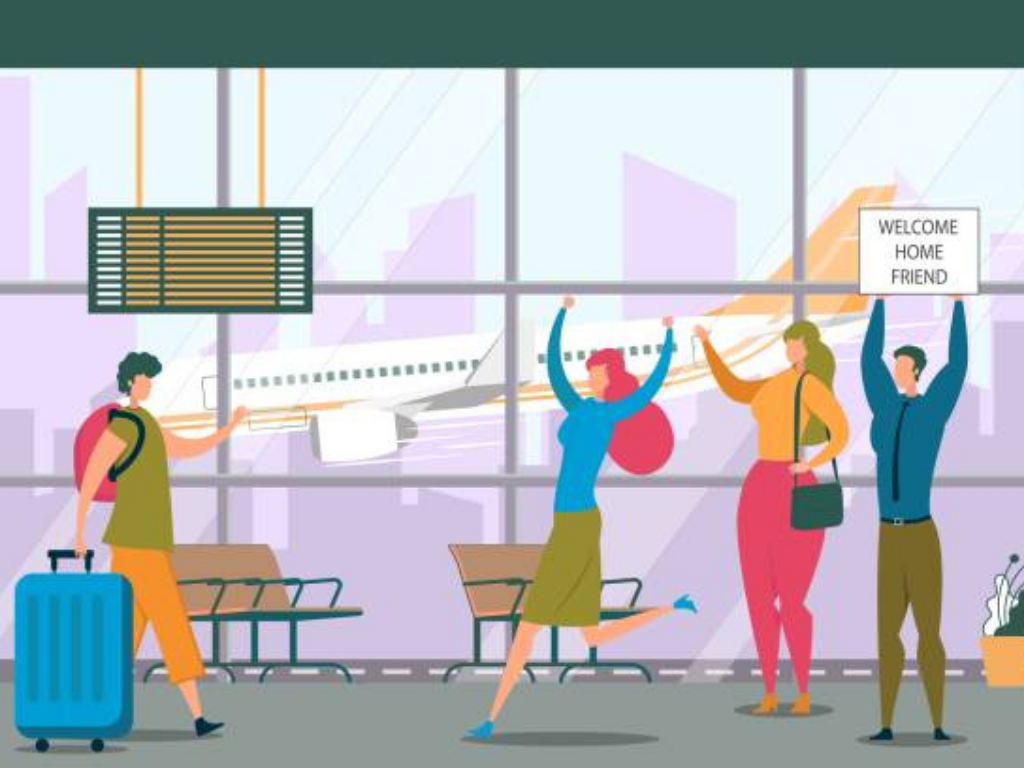 8feee213-57b1-4deb-a156-4df015b7cb25.png.png

Departure
Airline
Price From
Book Now