Itinerary Download
|

Share with friend
⭐双人折扣高达 RM600
⭐ 10人成团高几率出发*
⭐ 优越地理位置酒店住宿*
⭐ 饱腹韩式料理安排(附加特色飨宴)
⭐ 畅游最夯旅游路线和人气打卡景点
⭐一天首尔自由活动,探索时尚的韩国
独特体验
⭐ 全新的IG打卡地点鬼怪谷天空园区
⭐畅玩爱宝大型人气乐园
⭐ 可以和羊群戏耍的牧场
⭐ 穿韩服体验
⭐ 住宿于优越位置的优质酒店
★★★ 特色飨宴 ★★★
✔ 春川铁板鸡
✔ 韩国人参鸡汤
✔ Maru Shabu自助餐
✔ 韩式炸酱面+糖醋肉
人气景点
江原道
✔南怡岛+水杉大道
✔新兴寺+青铜大佛
✔东海Nongol墙巷
✔墨湖灯塔
✔鬼怪谷天空园区
✔大关岭牧羊场
首尔
✔爱宝乐园
✔景福宫
✔南山公园+爱情锁墙
✔明洞购物商圈、
仁川
✔ 松月童话村
✔ 仁川唐人街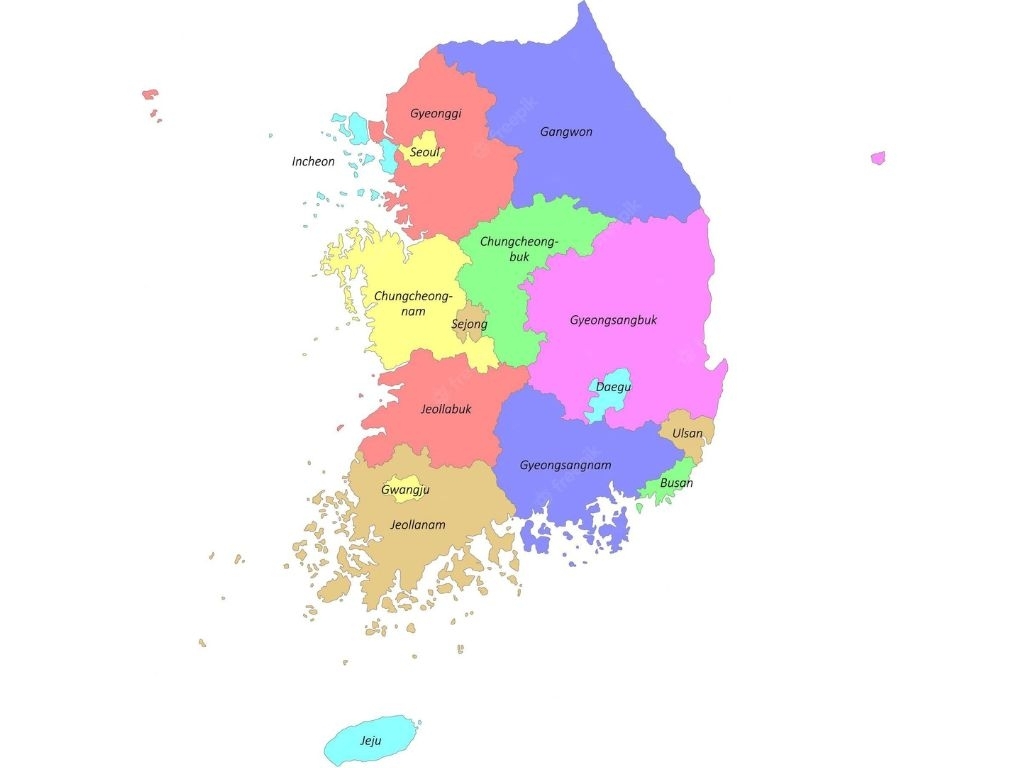 IMPORTANT NOTES
Remarks
Revisions, if any, in itinerary are subject to the Company's Terms and Conditions.
In particular, the Customer is requested to note the following:
Itinerary may be subject to change due to circumstances beyond the Company's control.
Accommodation in designated cities is subject to room availability.
Sequence of itinerary may be subject to change.
Different tour groups may be merged.
Proposed changes, if any, that are not accepted will be subject to the refund provisions set out in the Terms and Conditions.
备注:
行程若更改,需受公司的条款与细则所约束。
顾客尤其需注意以下事项:
在公司无法控制的情况下,行程可能更改。
指定城市的住宿需视客房供应情况而定。
行程顺序可能更改。
不同团体可能合并成一团。
若有更改不被接受,需遵守条款与细则中的退款规定。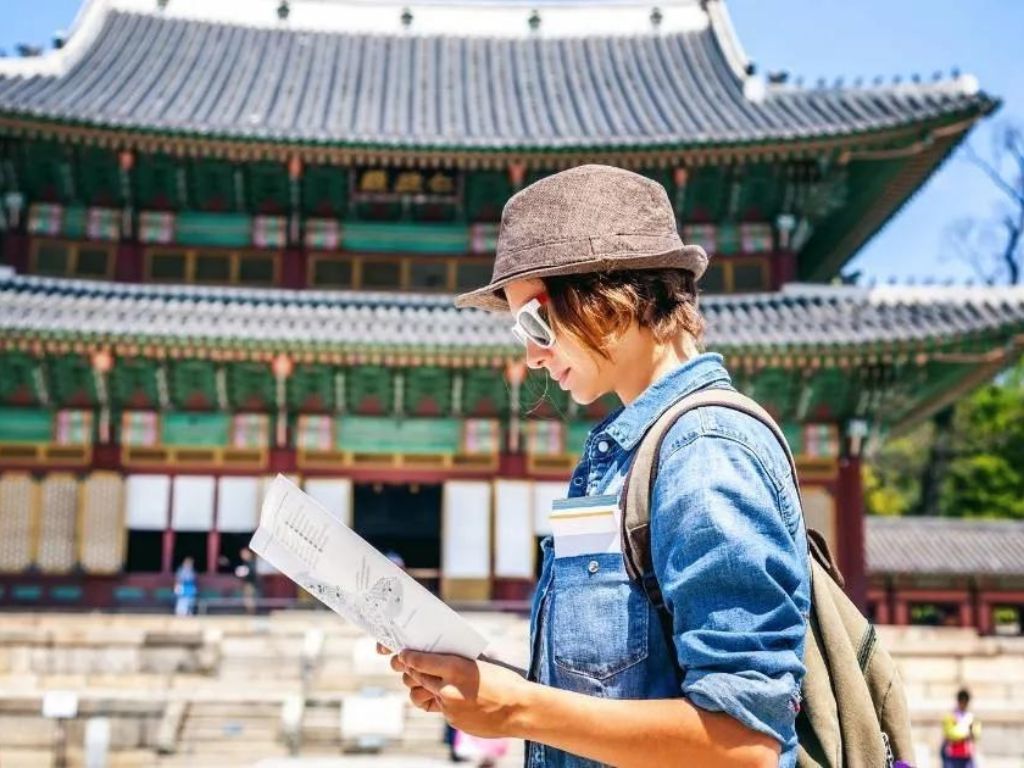 Assemble at Kuala Lumpur International Airport for your flight to Incheon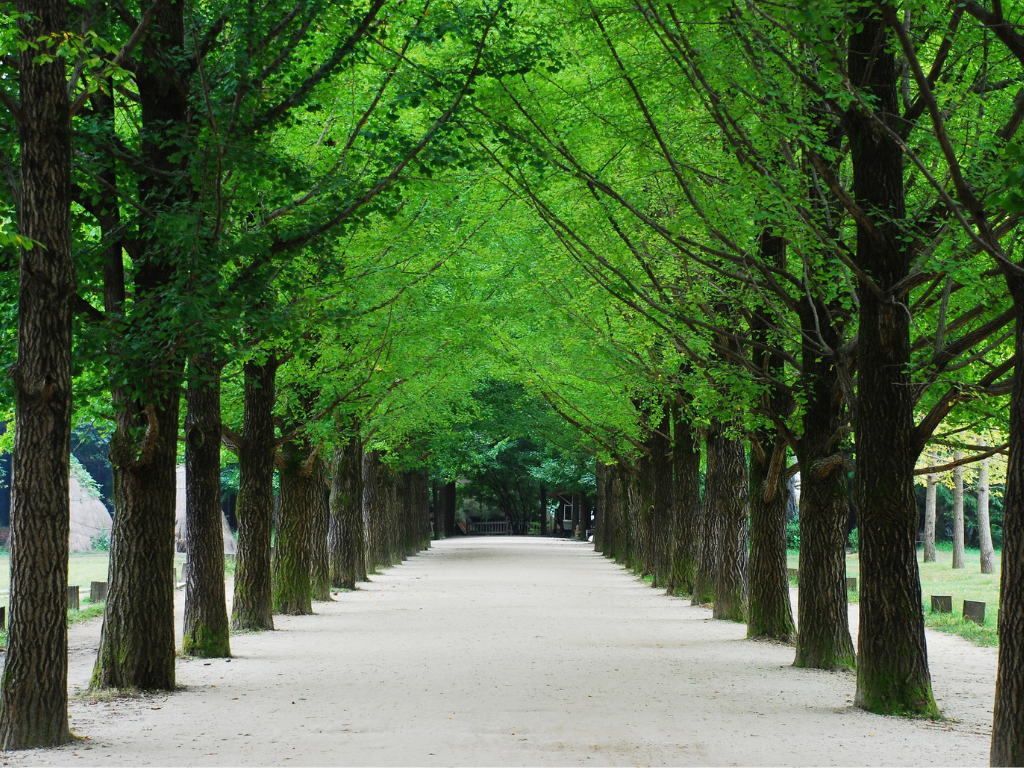 Nami Island
Upon arrival, proceed to see the scenic national park, Nami Island + Boat Tour, Known for its long horizontal water, with a unique beauty landscape. Become famous because of the popular Korean drama "Winter Sonata". After lunch, visit Chuncheon Skywalk comprised of transparent glass, is 156m long and offers tourists to feel walking over the lake.
Dinner and overnight in Mt.Sorak Resort
Accommodation (Mt. Sorak): Hanwha Resort Local 4* or similar

Meals On Board / Lunch / Dinner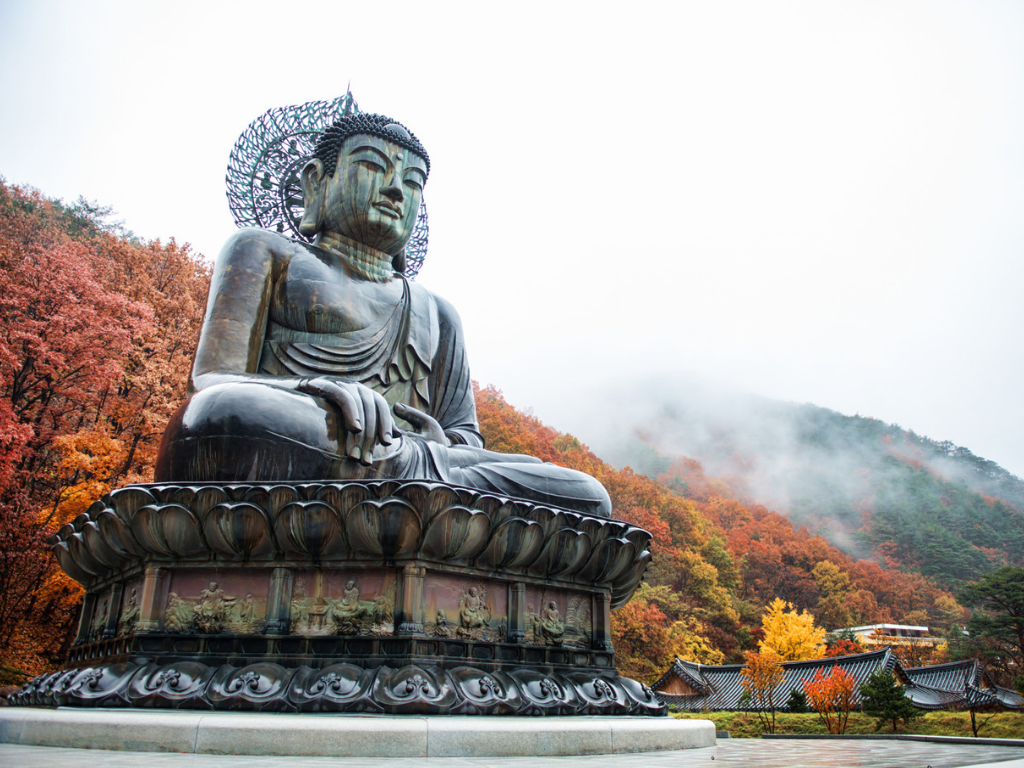 Seoraksan National Park
After breakfast, go to the famous Sinheungsa Temple+ Bronze Buddha in Seoraksan National Park. On the way to Sinheungsa Temple, there is a huge bronze sitting Buddha statue. The Buddha statue is located on a wide granite platform, which is 14.6 meters high. It is the northernmost Buddha statue in Korea and the largest bronze Buddha statue in the world, so as to pin their desire for peace. On the stage, there are 16 carved statues of Lohan praying for unity. After lunch, we went to Donghae Mural Village. The mural paintings on the wall are simple and simple. In 2010, a group of volunteers who graduated from the art department on the wall in ngbishang2010 drew sketches based on the stories of the local elderly, and finally the older generation who were born and raised painted them themselves. It's also the location where the popular Korean dramas. Then we will take you to Mukho Lighthouse, which is located in the center of Donghae City, a port city on the east coast of South Korea. It is named after its place name "Mohujin" and was built in 1963 to protect the safety of sea routes. Part of the lighthouse's "marine cultural space" is open to the public, and you can overlook the endless blue sea and the magnificent sunrise from the lighthouse. Then, we will go to the brand-new IG punch-in place, Dojjaebigol Sky Valley (include Giant Slide +SKY WALK + Dojjaebi Art House). Ghost Valley Sky Park has tourist facilities, such as Sky Walk, Sky Bike, Giant Slide and so on. SKY WALK with a height of 59m, part of the floor is made of tempered glass, and you can see the sea view under your feet at a glance, which makes people feel thrilling and exciting. Dozzabebi' is a dialect in gangwon and Qingshang Road, which means' ghost'. There is a legend of Ghost Valley in the location of Sky Park, hence its name. From Ghost Valley Sky Park to the seaside along the hill, you can see the outstanding building Haerang Lookout Platform in Ghost Valley, which looks like a ghost stick when looking down. In addition, part of the ground here is made of glass, which can directly overlook the beautiful sea. Dinner at the local restaurant in Pyeongchang, and rest at Pyeongchang Resort.
***Winter special arrangement (01DEC2022 – 28FEB2023) Ski Experience (Ski equipment on own expenses). Replace Donghae Mural Village, Mukho Lighthouse, Dojjaebigol Sky Valley ***
Accommodation (Pyeongchang)
: Yong Pyong Resor Local 4* or similar

Breakfast / Lunch / Dinner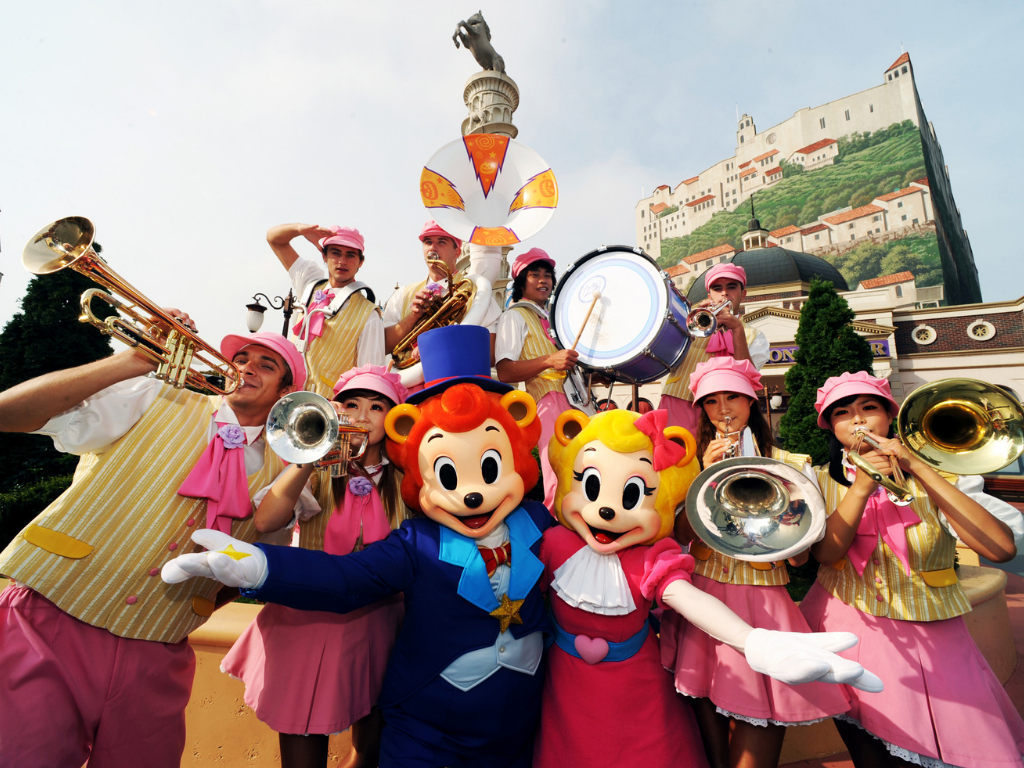 Untitled design5.png.png
After breakfast, we went to Daegwallyeong Sheep Farm, the only sheep farm in South Korea, which is located in Pyeongchang. It covers an area of 200 square kilometers and is the largest green grassland in East Asia. It is called "fantasy pasture" by Koreans. Wildflowers bloom here in spring, the weather is cool in summer, red maples are everywhere in autumn, and snow-capped in winter. The beauty of the four seasons has its own characteristics. After lunch we will go to the largest amusement park, Everland + Wild Life Safari, which is one of the most representative large-scale popular amusement parks in South Korea. There are all kinds of thrilling amusement facilities, zoos and wildlife parks, colorful performances, restaurants, souvenir shops and so on in the park. Dinner and rest at Seoul.
Accommodation (Seoul): Amanti Hotel Local 4* or similar

Breakfast / Lunch / Dinner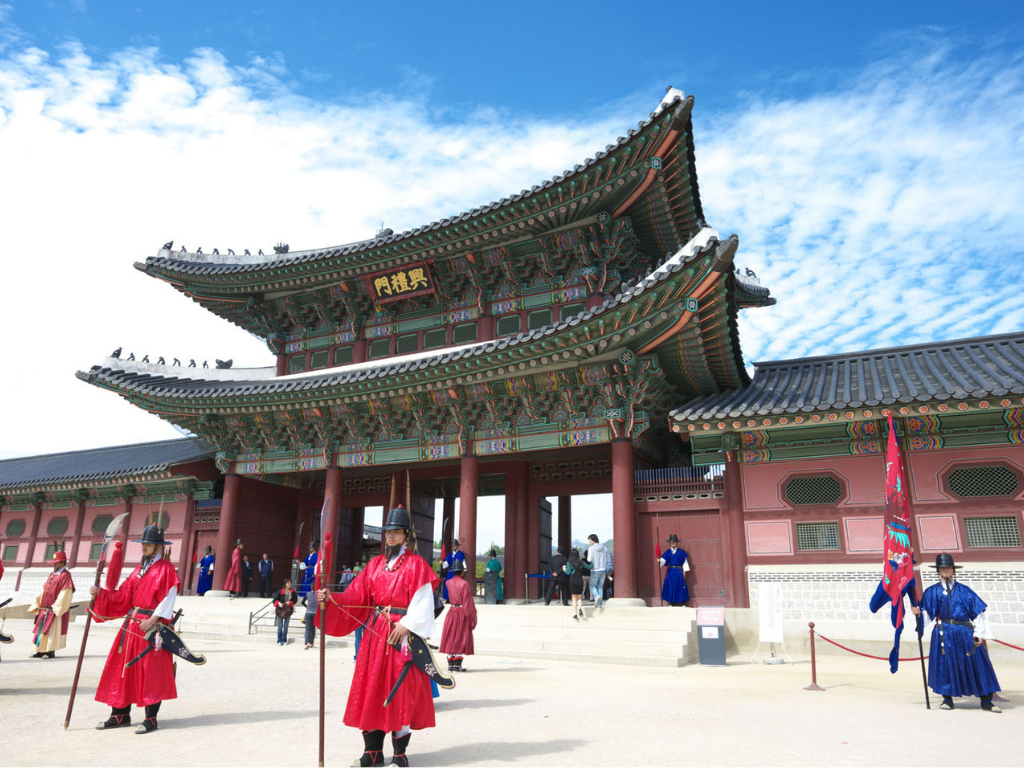 Gyeongbok Place
After breakfast, visit Gyeongbok Place It's widely considered among the finest royal palaces in Seoul, with a history dating back to the 14th-century Joseon dynasty. Next proceed to see the Namsan Park + Locks of love, Namsan Park is where the Seoul's landmark - N Seoul Tower stands. There is beautiful scenery with distinct seasons here. You also can be a witness the charm of thousands of love locks. Proceed to Shopping Stop: Ginseng Outlet and Cosmetic Duty Free, In the evening, we will arrive at the Myeongdong Shopping Stree. As one of the main tourist attractions in Seoul, Myeongdong naturally attracts tourists from all over the world to visit the boutique brand stores and other businesses here. This block is an indispensable shopping district for tourists and locals alike. Dinner and overnight in Seoul Hotel Accommodation (Seoul): Amanti Hotel Local 4* or similar

Breakfast / Lunch / Dinner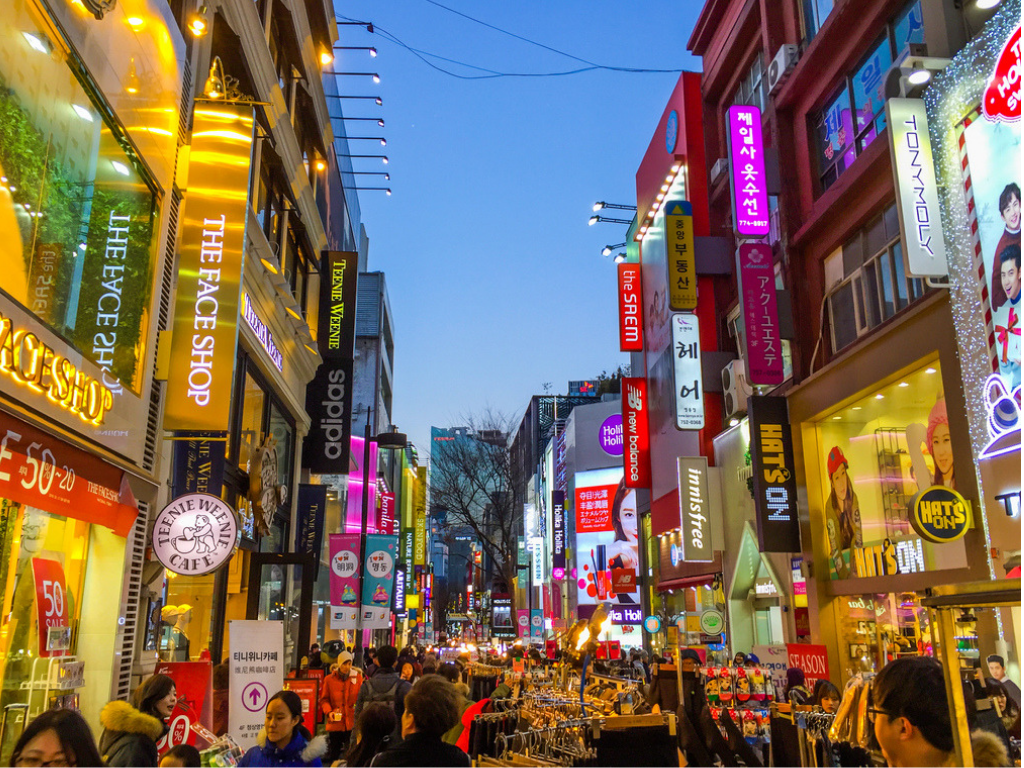 Free day
Enjoy your free day at Seoul. The whole day belongs to you today. Enjoy shopping or travel around the city by
train. Accommodation (Seoul): Amanti Hotel Local 4* or similar

Breakfast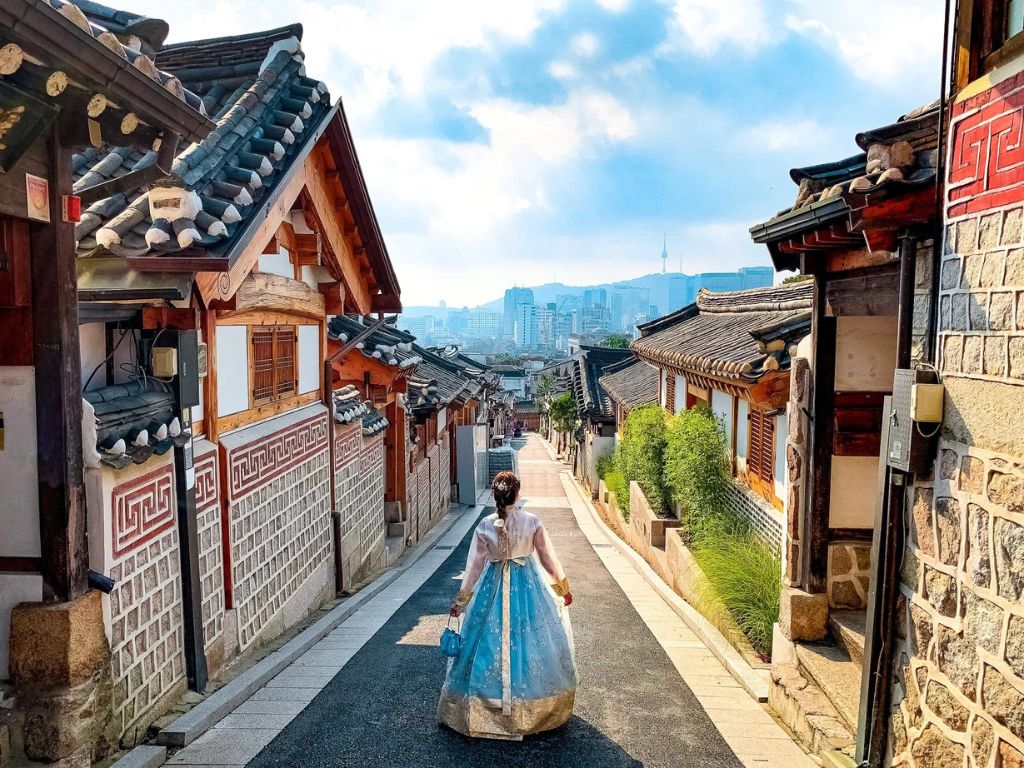 Bukchon Hanok Village
After breakfast, proceed to see the scenic national park, Bukchon Hanok Village It's a beautiful, preserved village that features traditional Korean houses and reflects what an urban neighborhood would have looked like more than 600 years ago. Later you may experience Hanbok Wearing + Kimchi DIY, Huganbo. After lunch, reach GwangJang Market one of the oldest traditional markets in Seoul, is popular with foreign visitors looking to sample some of the best Korean street foods. with a history dating back to the 14th-century Joseon dynasty. Then we will take you to a village full of murals and colorful stories – Songwol Fairy Tale Village, where you can admire the unique architecture and take you back to your childhood and good times. Here we will bid farewell to Seoul and head to Incheon Chinatown It is in Jung-gu and was formed in 1884. It claims to be the largest Chinatown in South Korea.
Overnight in Incheon Hotel. Accommodation (Incheon): Days Hotel Incheon 4* or similar

Breakfast / Lunch / Dinner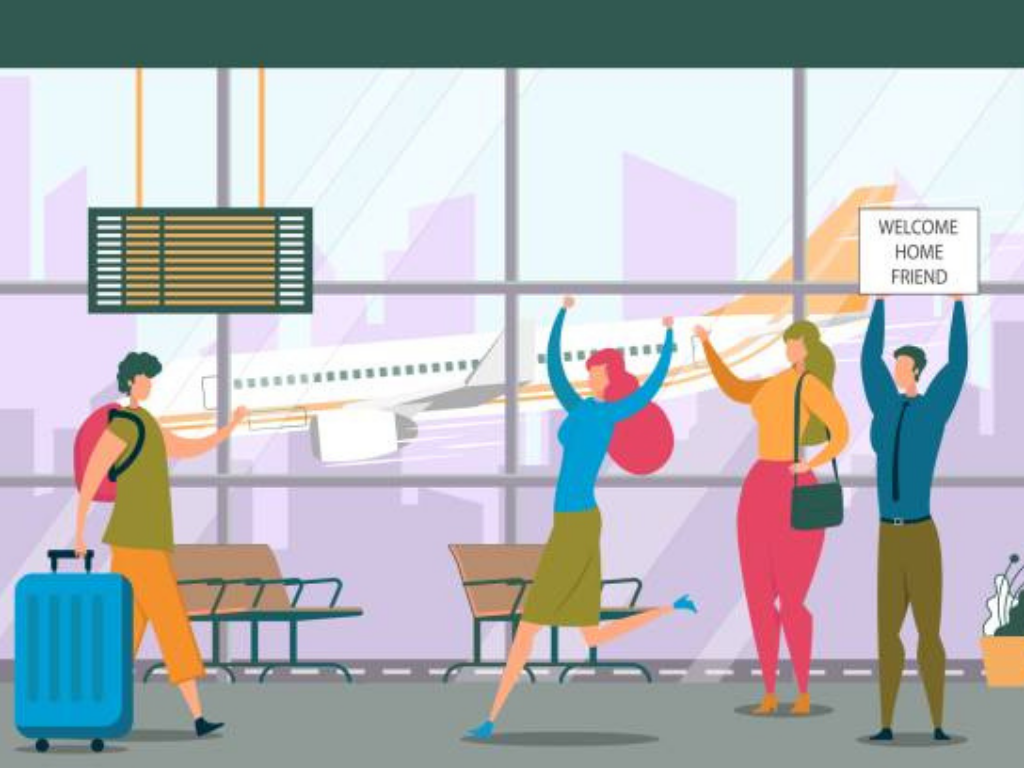 This morning free at leisure and after which transfer to the airport for your flight home

Breakfast / Meals On Board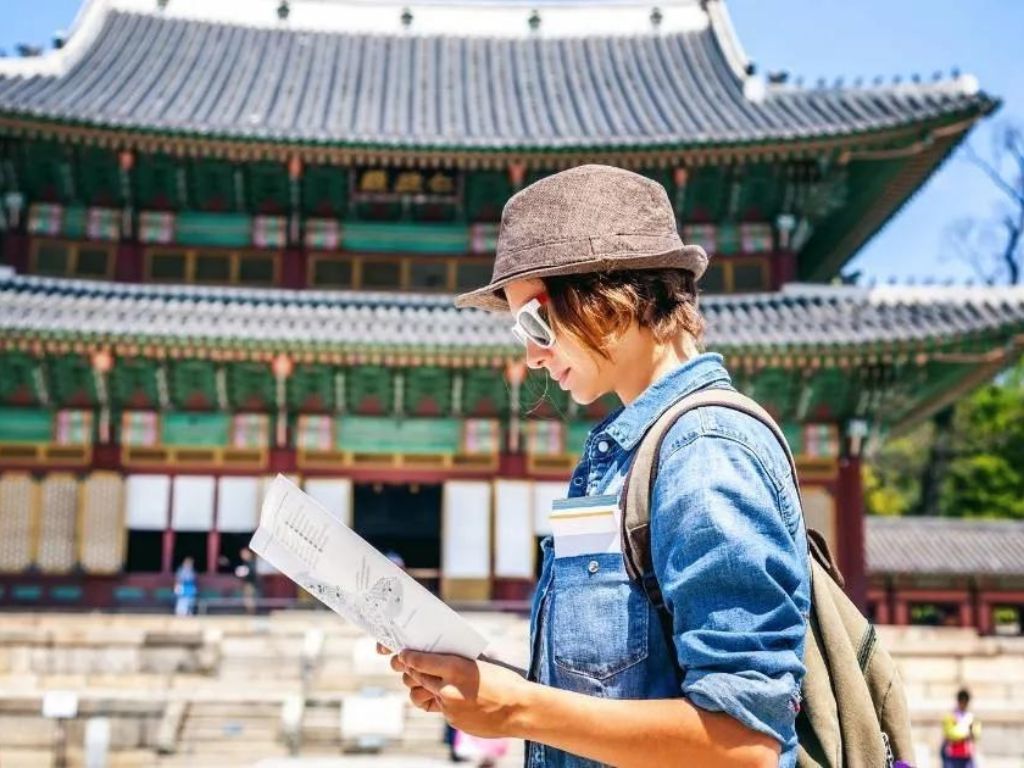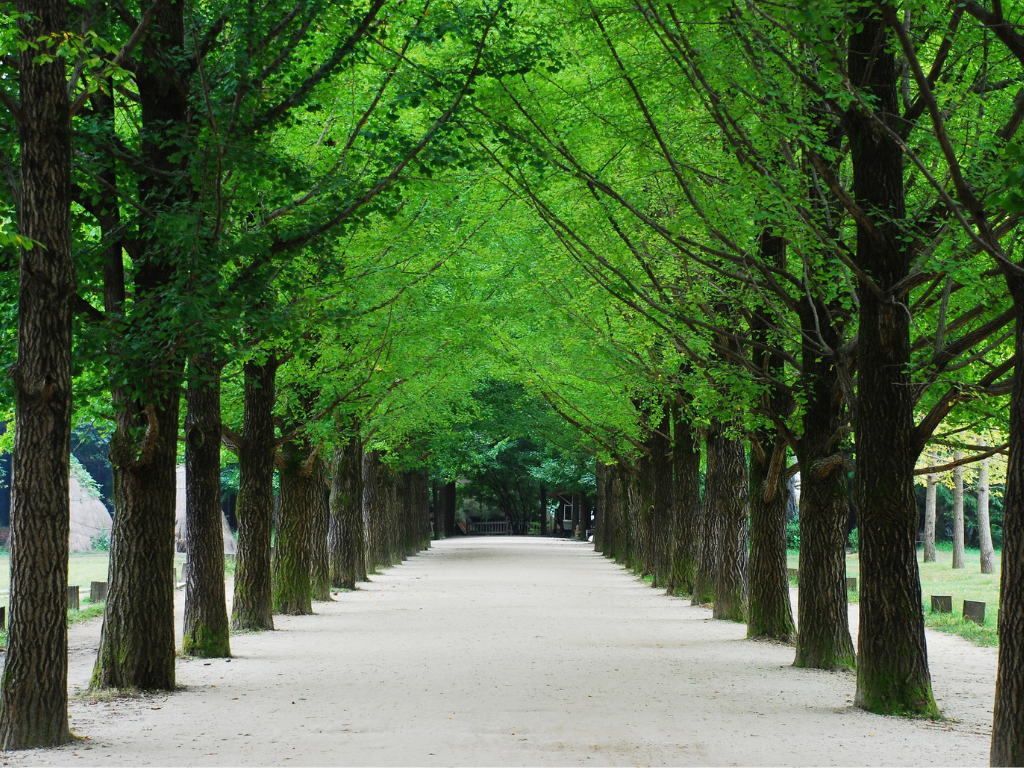 Nami Island
抵达后,我们将前往南怡岛+水杉大道,位于韩国京畿道和江原道分界线,以狭长的横向水流而著称拥有得天独厚的美丽景观。因热门韩剧《冬季恋歌》而名声大噪的南怡岛。随后我们将前往春川天空步道,设置在距离水面12米高空处的圆形平台,它的最大特征是地板与栏杆均是透明的。走在其上,放入漫步于天空中一般,给人以随时可能会掉落水中的错。晚餐於雪岳山当地餐厅,入住雪岳山度假村休息。
酒店 (雪岳山): Hanwha Resort Local 4* 或同级

飞机餐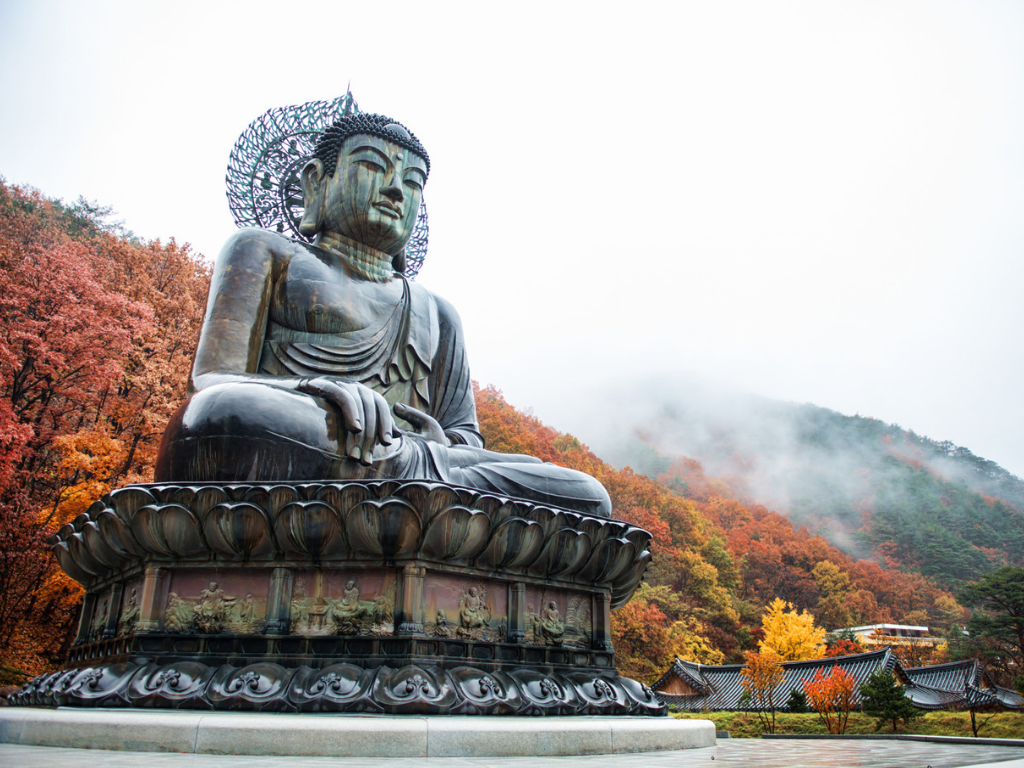 Seoraksan National Park
早餐后,前往雪岳山著名的新兴寺+青铜大佛,通往新兴寺的路上有巨大的青铜坐佛像,佛像位于宽阔的花岗岩高台之上,高达14.6米,是韩国最北端的一座佛像,也是世界上最大的青铜佛像,以此寄托他们渴望和平的心愿。座台上有祈祷统一的16座精雕细琢的罗汉像。午餐后,前往东海Nongol墙巷,墙上的一幅幅壁画,画风淳朴,是壁上ngbishang2010年的时候一帮美术系毕业的义工们根据当地老人的故事绘制草图,最后再由土生土长的老一辈们亲自上色的。这里还是前段时间很受欢迎的韩剧《灿烂的遗产》和《继承者们》的拍摄地。 接着我们将带您到墨湖灯塔位于韩国东海岸港口城市——东海市的中心部,名字因其地名"墨湖津"而来,是1963年为了保护海上航路的安全所建的。灯塔的"海洋文化空间"中的一部分对外开放,你可以在灯塔上俯瞰一望无际的碧蓝大海和壮丽的日出。接着我们将前往全新的IG打卡地点鬼怪谷天空园区(含大滑梯+天空步道+鬼怪艺术房间),鬼怪谷天空园区拥有展望台(SKY WALK 天空步道),精彩项目天空自行车,巨人滑道等旅游设施。高达59m的SKY WALK,部分地板由强化玻璃而制,可一眼望穿脚下的海景,让人倍感惊险和刺激。'Dozzaebi'是江原道和庆尚道一带的方言,意为'鬼怪'。天空园区所在地有鬼怪谷的传说,因此得名。 从鬼怪谷天空园区顺着山丘走向海边,可以看到突出的建筑鬼怪谷Haerang展望台 ,俯视下去仿佛鬼怪棒槌的模样。此外,这里部分地面是玻璃设计,可直接俯瞰到美丽的大海。晚餐於平昌当地餐厅,入住平昌度假村休息。
*冬天特别安排滑雪 (2022/12/01–2023/02/28) (不含雪衣雪具),将取代海边壁画村,墨湖灯塔,鬼怪天空园区
酒店 (平昌): Yong Pyong Resor Local 4*或同级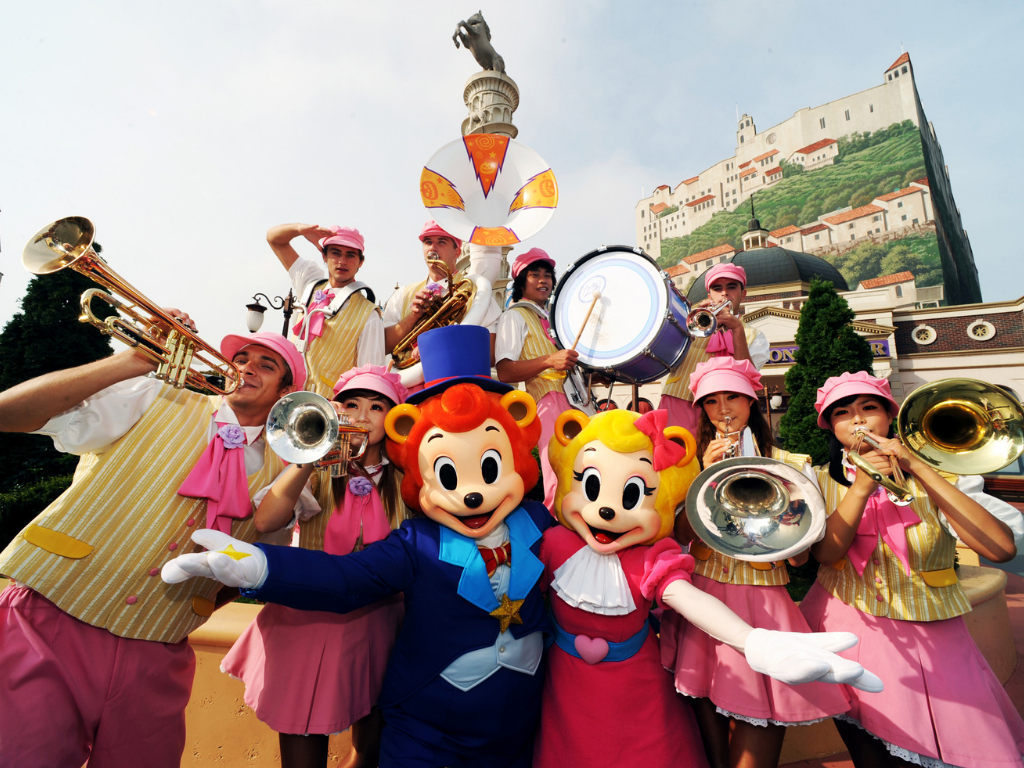 Untitled design5.png.png
早餐后,前往韩国唯一的牧羊场大关岭牧羊场,位于韩国江原道平昌郡,占地面积两百平方千米,是东亚地区最大的绿色草原,被韩国人称为"幻想中的牧场"。这里春季野花盛开,夏天天气凉爽,秋季红枫遍野,冬天白雪皑皑,四季美景各有特色。随后我们将告别龙仁前往繁华的首尔晚, 我们将前往超大型游乐园爱宝乐园+野生动物园,爱宝乐园是韩国最具代表性的大型人气游乐园之一。园区内设有各种惊险刺激的游乐设施、到动物园及野生动物园、丰富多彩的表演以及餐馆、纪念品商店等等。餐於首尔当地餐厅,入住首尔酒店休息
酒店 (首尔): Golden Seoul Hotel Local 4*或同级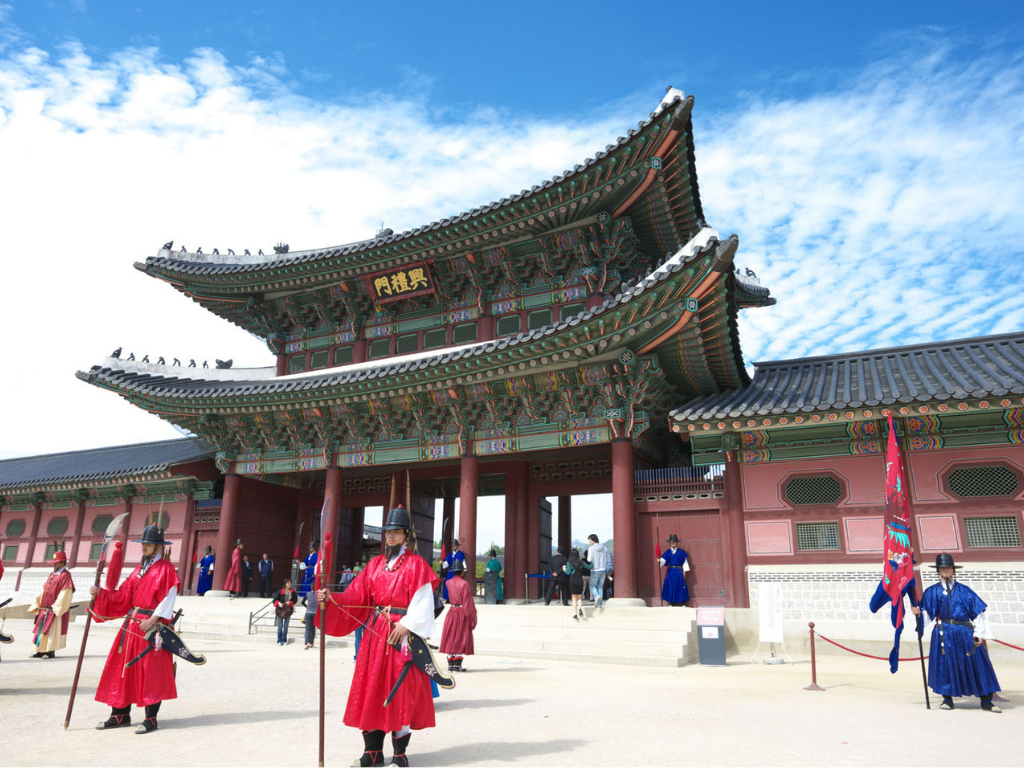 Gyeongbok Place
早餐后,随后我们将前往景福宫是朝鲜王朝时期(1392-1910年)韩国首尔(汉城)的宫殿,也是朝鲜王朝的正宫,朝鲜王朝迁移时建造的新王朝的宫殿,具有500年历史。随我们一同前往具有热闹气氛的南山公园+爱情锁墙,南山公园是首尔地标N首尔塔的所在地,这里有四季分明的美丽景色。在爱情墙上锁上属于自己的幸福宣言,见证一下千万爱情锁的魅力。途中我们将前往化妆品总汇,人参专卖店。随后我们将到达明洞购物商圈,明洞作为首尔主要旅游景点之一,自然吸引了来自世界各地的游客,前来造访这里的精品名牌店家和其他商家。这个街区对游客和当地人来说,都是不可或缺的购物商圈。入住首尔酒店休息。
酒店 (首尔): Amanti Hotel Local 4*或同级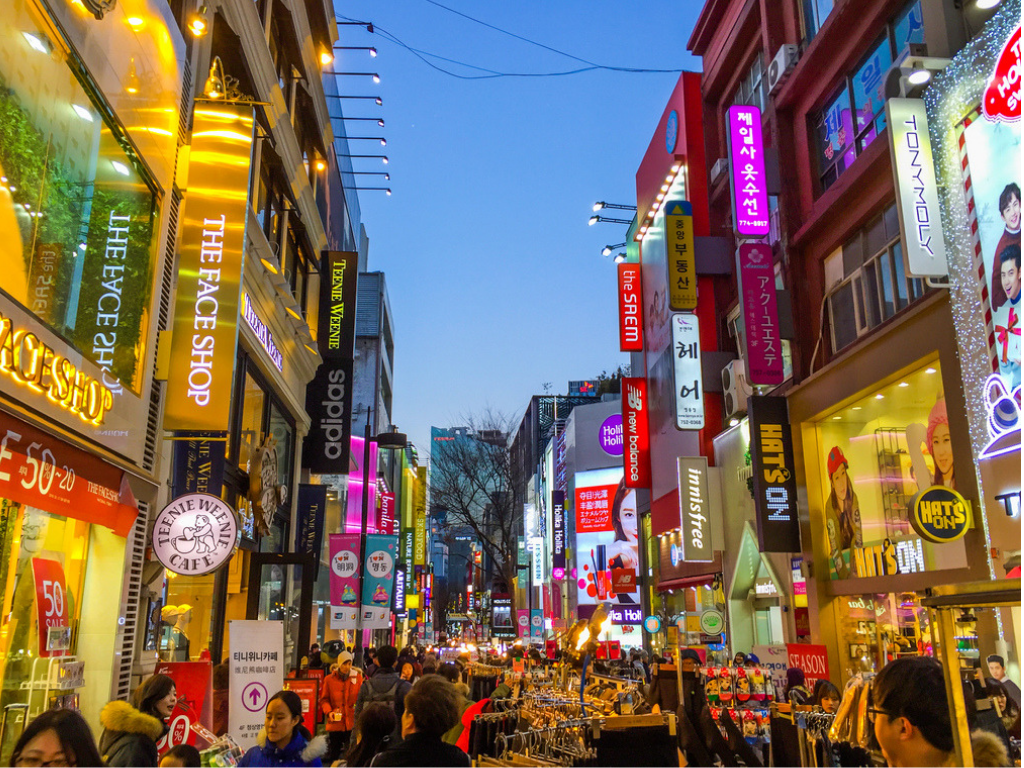 Free day
今天在首尔里,整整的一天都属于你。您可享受自由购物的乐趣或乘搭电车到处去游玩。
酒店 (首尔): Amanti Hotel Local 4*或同级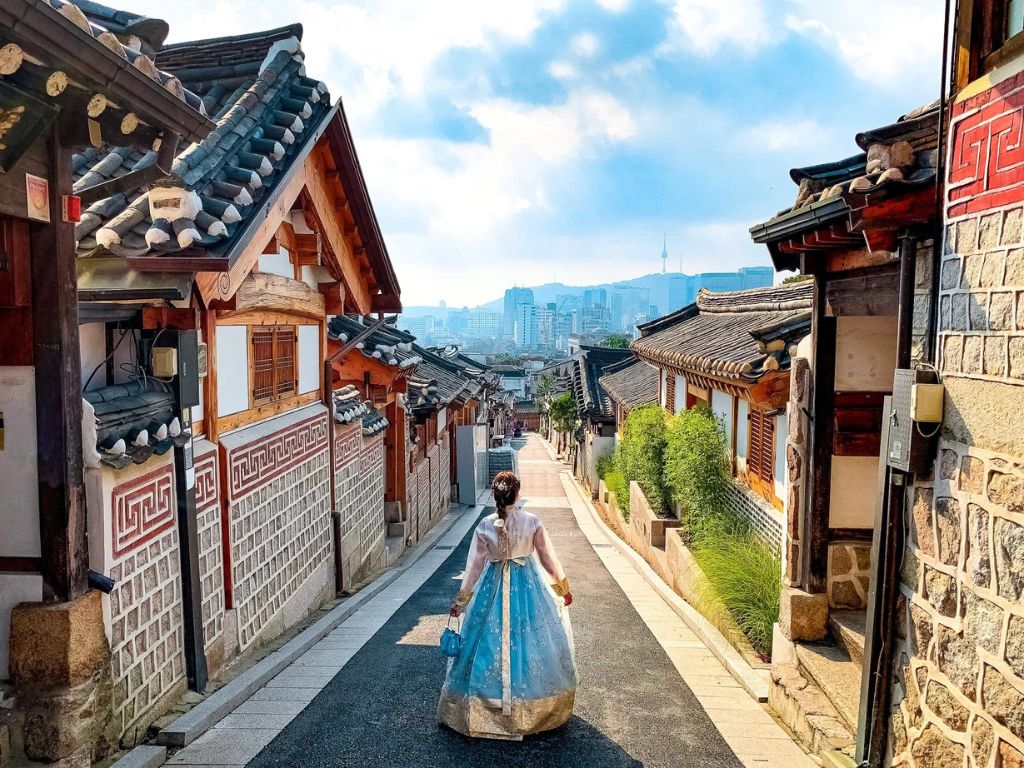 Bukchon Hanok Village
早上,我们将前往北村韩村屋,北村从以前起就是众所皆知的两班贵族居住地区,这里的住宅皆为朝鲜时代的瓦屋,直至今日仍然完整保存了过去上流阶层的建筑形式。过后我们将前往韩服体验+紫菜包饭DIY,护肝宝。午餐后, 到达首尔广藏市场首尔最古老的传统市场之一,深受外国游客的欢迎,可以品尝一些最好的韩国街头食品。我们将带您到一个充满壁画和色彩缤纷故事的村庄-松月童话村, 这里您可以欣赏别具特色的建筑,带您回到童年时代和美好时光。这里我们将告别首尔前往仁川唐人街是韩国国内最大的华侨居留地,亦是韩国规模最大的唐人街之一,依然保留着中国的特色菜肴和鲜明的民族风俗。晚餐於仁川当地餐厅,入住仁川酒店休息。
晚餐於首尔当地餐厅,入住首尔酒店休息。
酒店 (仁川): Days Hotel Incheon Local 4*或同级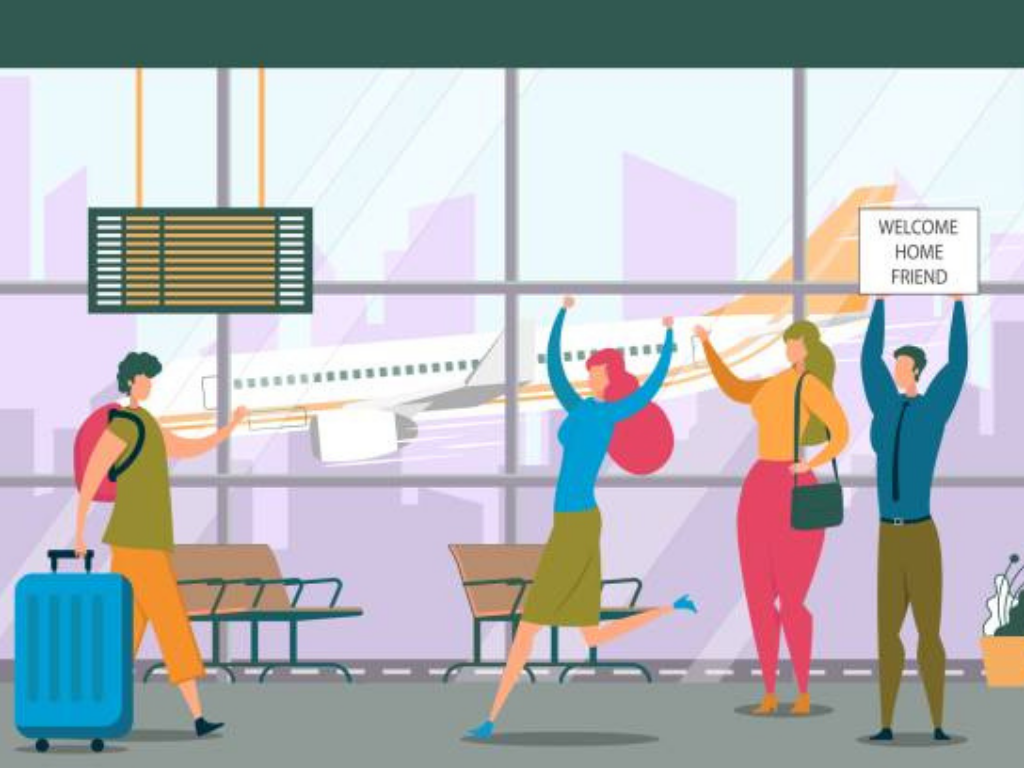 若时间允许,你可自由活动至集合时间,然后送往机场搭乘客机回返吉隆坡。

Departure
Airline
Price From
Book Now