Itinerary Download
|

Share with friend
⭐双人折扣高达 RM600
⭐10人成团高机率出发*
⭐优越地理位置酒店住宿 <全程当地四星级住宿>
⭐饱腹泰式料理安排 <帝王晚餐>
4 早餐 | 3 午餐 | 4 晚餐
✔ 地道泰式料理
✔ 享用帝王晚餐+兰纳舞蹈表演
⭐ 享用帝王晚餐+兰纳舞蹈表演
⭐ 在清迈夜市尽情购物和小吃
⭐ 清莱辛哈公园 (含景区电瓶车)
⭐ 了解当地长颈族的文化和生活习惯
✔ 参观清迈古城
✔ 三王纪念碑
✔ 柴迪隆寺
✔ 大象营
✔ 长颈村部落
✔ 清迈夜市
✔ 素贴山双龙寺(含缆车)
✔清莱辛哈公园(含电瓶车)
✔蓝庙
✔ 白庙
✔ Mae Kajan温泉区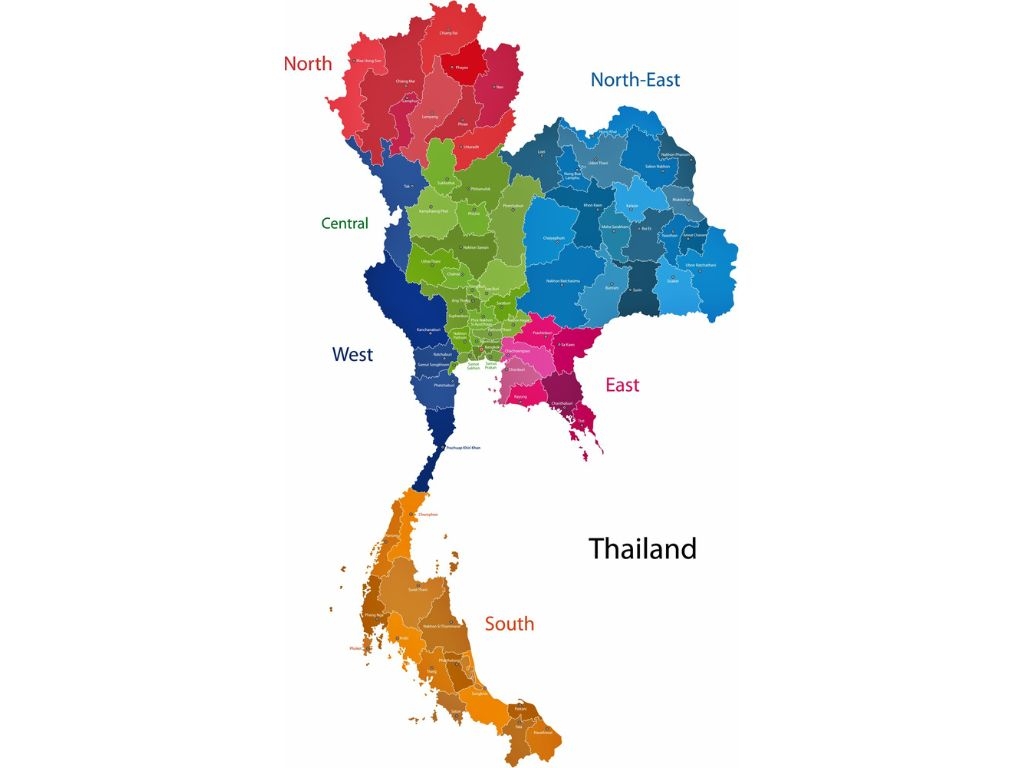 IMPORTANT NOTES
Remarks
Revisions, if any, in itinerary are subject to the Company's Terms and Conditions,
In particular, the Customer is requested to note the following:
Itinerary may be subject to change due to circumstances beyond the Company's control.
Accommodation in designated cities is subject to room availability.
Sequence of itinerary may be subject to change.
Different tour groups may be merged.
Proposed changes, if any, that are not accepted will be subject to the refund provisions set out in the Terms and Conditions.
备注:
行程若更改,需受公司的条款与细则所约束。
顾客尤其需注意以下事项:
在公司无法控制的情况下,行程可能更改。
指定城市的住宿需视客房供应情况而定。
行程顺序可能更改。
不同团体可能合并成一团。
若有更改不被接受,需遵守条款与细则中的退款规定。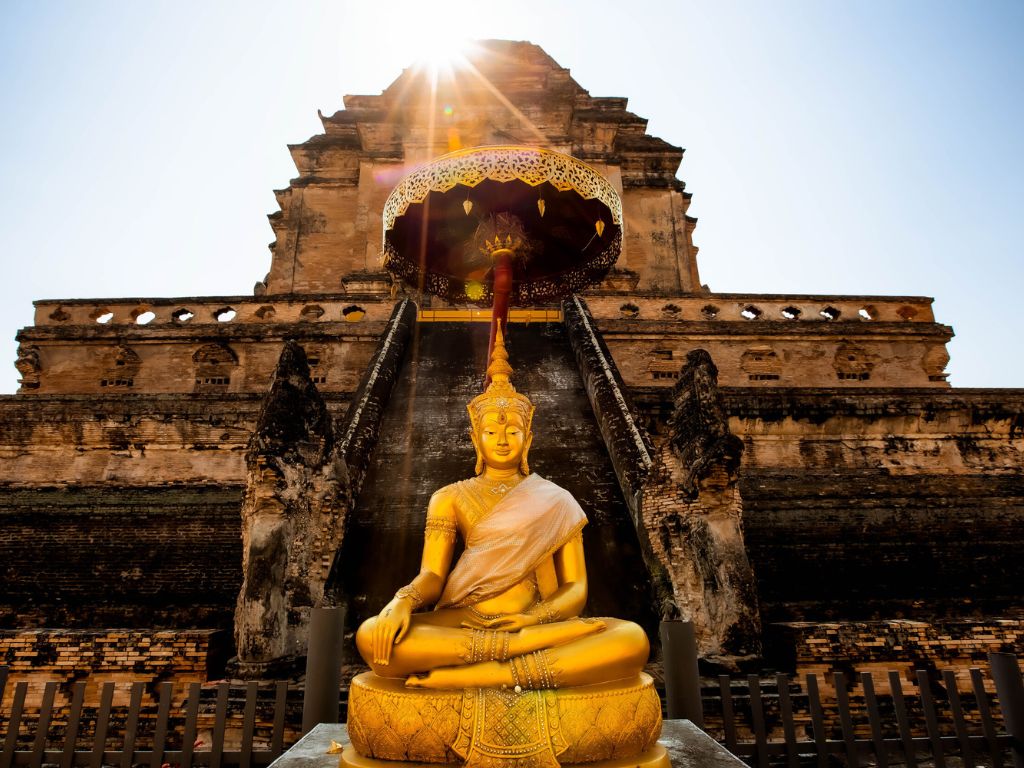 Chediluang Temple
Assemble at Kuala Lumpur International Airport for your flight to Chiang Mai. Upon arrival at Chiang Mai airport, you will be welcomed by our friendly tour guide and driver before proceeding to Chiang Mai City, Explore Chiang Mai Old City, Three Kings Monument and Chediluang Temple, one of the rare cities in Thailand that still has its ancient walls intact, the old city's intertwining network of lanes and alleys beckons with plenty of street side stalls, old temples and charming architecture This evening, proceed for a Khum Khantoke dinner, a distinctive cuisine of the ancient Lanna Kingdom. You will also watch a traditional and entertaining Lanna dance performance while you enjoy your dinner.
Accommodation (Chiang mai): Furama Hotel local 4* or similar

Meals On Board / Dinner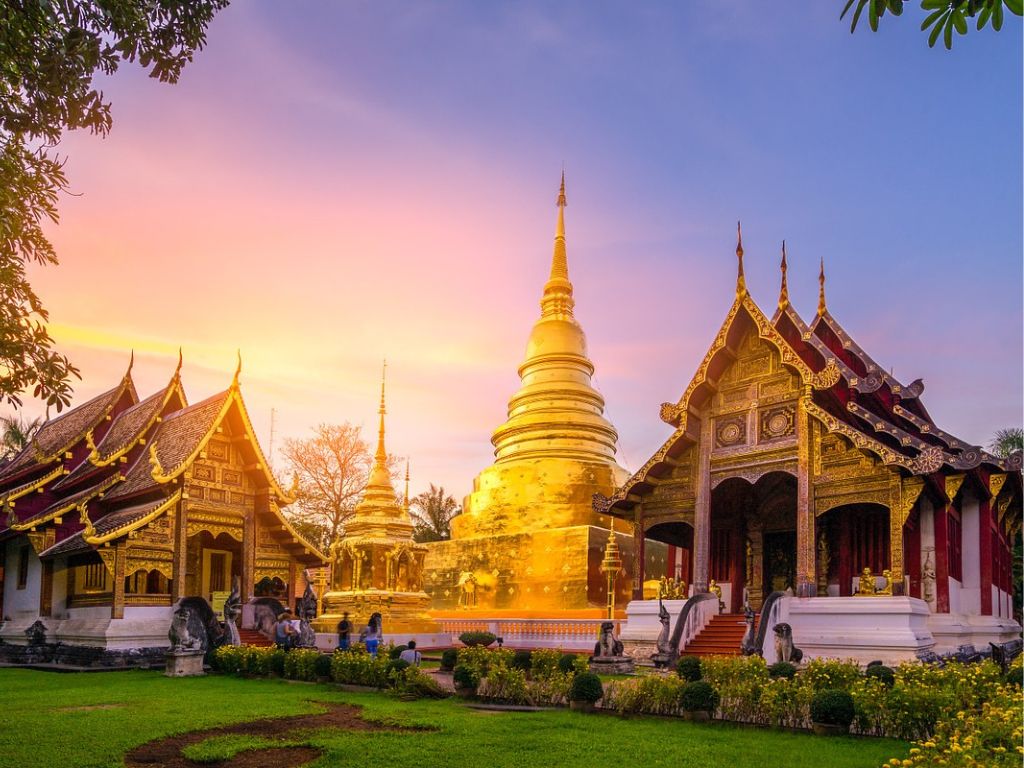 Wat Phra That Doi Suthep
After Breakfast, proceed on to visit Maetang Elephant Camp and get to understand these giant creatures' long shared history with the Thai people and has been a cultural icon and national symbol since ancient days. Today, you will get up close and personal with elephants at the camp with an elephant show and an exciting elephant ride around the open plains. After lunch, proceed to a Long Neck Hill Tribe Village and understand more about the lifestyle and culture of this intriguing. Then we visit Wat Phra That Doi Suthep (included tram) is one of northern Thailand's most sacred temples, and its founding legend is learned by every schoolkid in Chiang Mai. Challenge yourself and take on a mini hike with 306 steps up to reach this temple, the intent is to help devotees accrue Buddhist merit. dinner and overnight in Chiang Mai.
Accommodation (Chiang mai): Furama Hotel local 4* or similar

Breakfast / Lunch / Dinner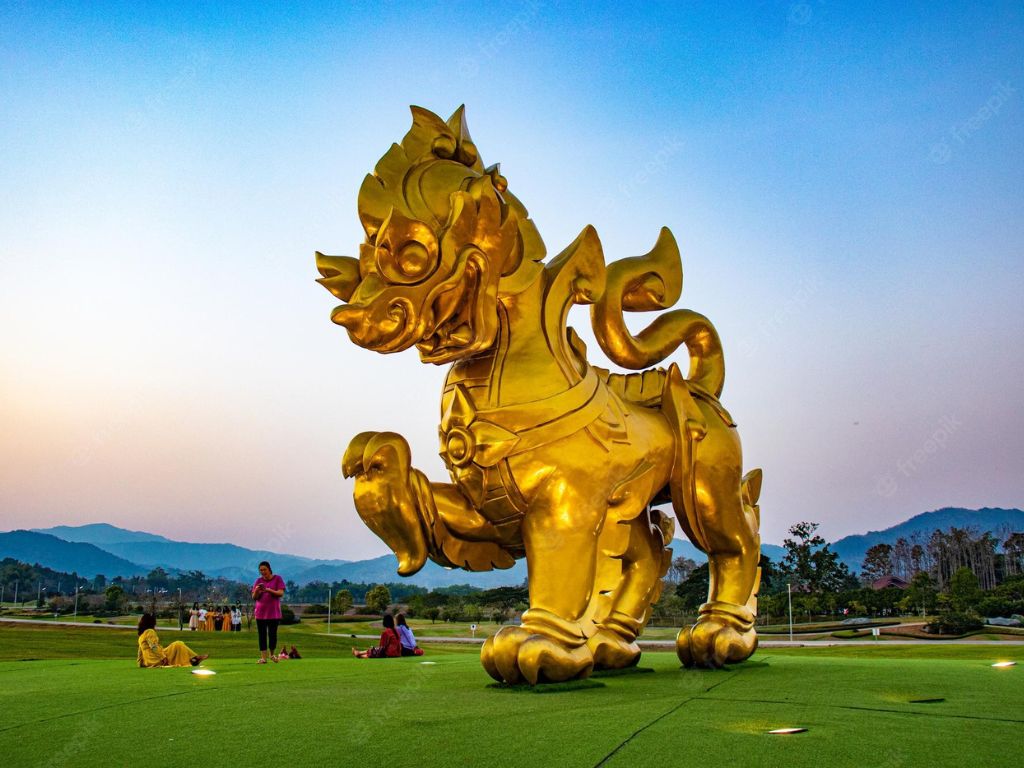 Singha Park
After breakfast, transfer to Chianrai, visit Singha Park which is situated 450 meters above sea level and spans over 12.8 kilometers. Enjoy your tram ride and it is home to a vast area of beautiful lakes, blooming flora and animals such as giraffes and zebras. Enjoy splendid panoramic views overlooking the park while you savor your lunch. dinner and overnight in Chiang Rai
Accommodation (Chiangrai): Khamthana Hotel local 4* or similar

Breakfast / Lunch / Dinner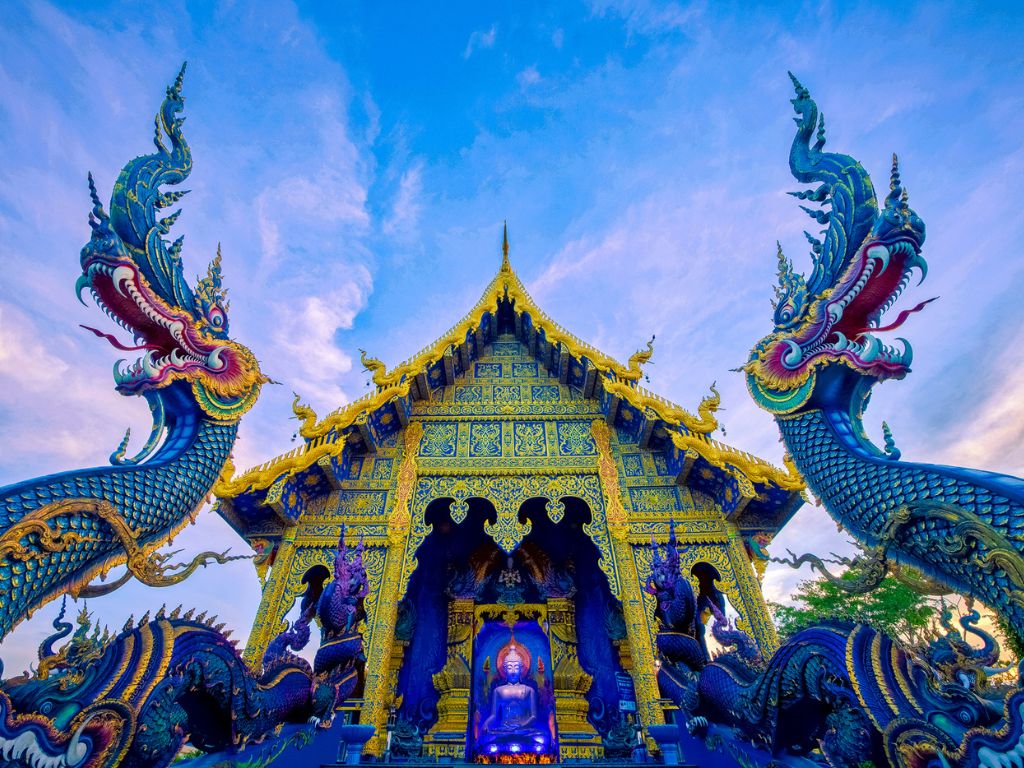 Wat Rong Suea Ten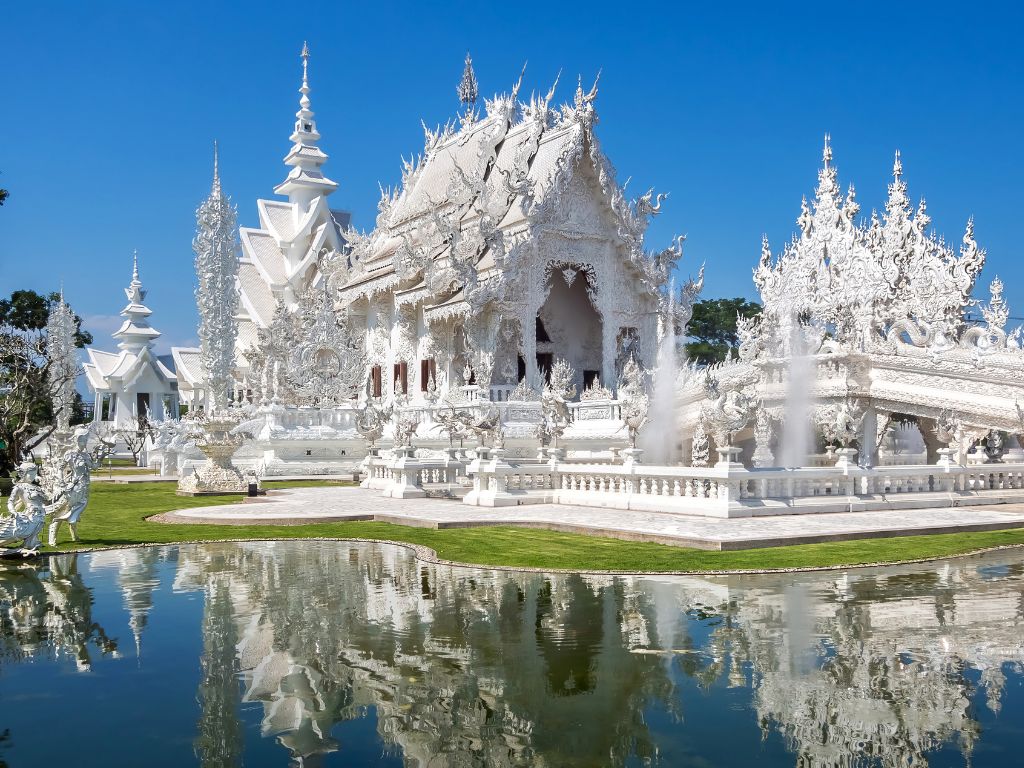 Wat Rong Khun
This morning, proceed on to visit Wat Rong Suea Ten also known as Blue Temple, frame with brilliant shade of rich sapphire, here you can witness a fascinating fusion of traditional Buddhist values and classic Thai architecture with extremely contemporary design choices, Next, feast your eyes on Wat Rong Khun, also known as "The White Temple". A unique temple that stands out through the white color and the use of pieces of glass in the plaster, sparkling in the sun. after lunch make a stop at Mae Kajan Hot Springs and get to try boiling chicken or quail eggs at own expenses. Wrap up the day with a shopping spree at Local Night Market. This is also the place where you can shop and snack to your heart's content and find beautiful handicrafts and souvenirs for your friends and family back home.Dinner and overnight in Chiang Mai.
Accommodation (Chiang mai): Furama Hotel local 4* or similar

Breakfast / Lunch / Dinner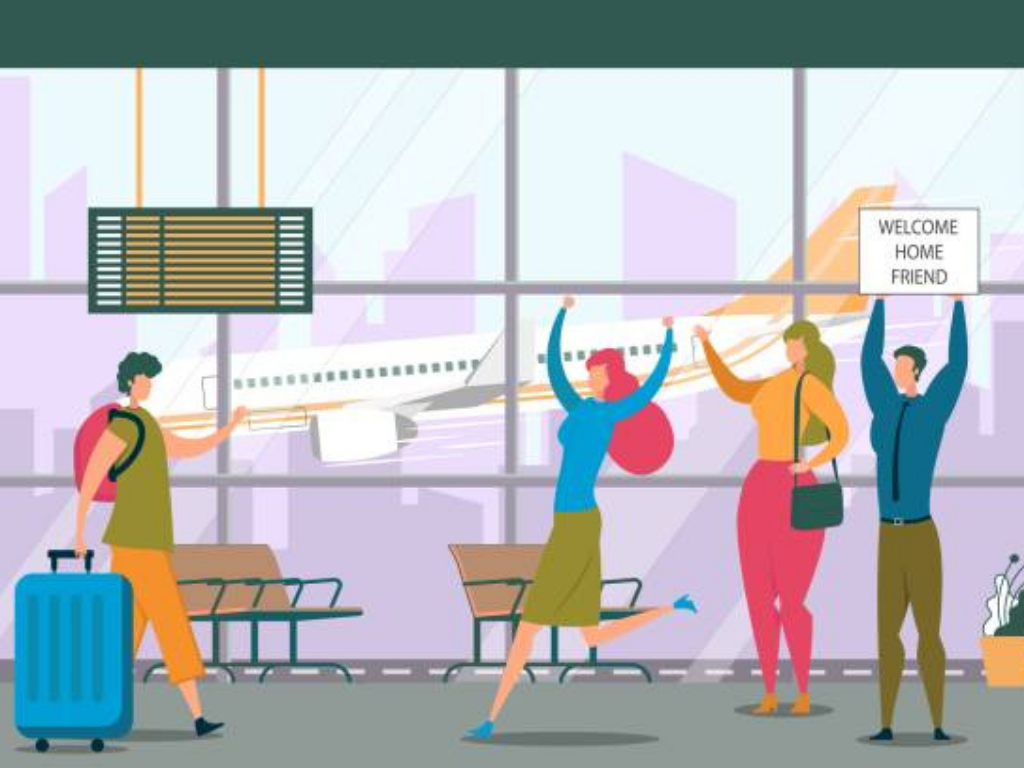 This morning free at leisure and after which transfer to the airport for your flight home.

Breakfast / Meals On Board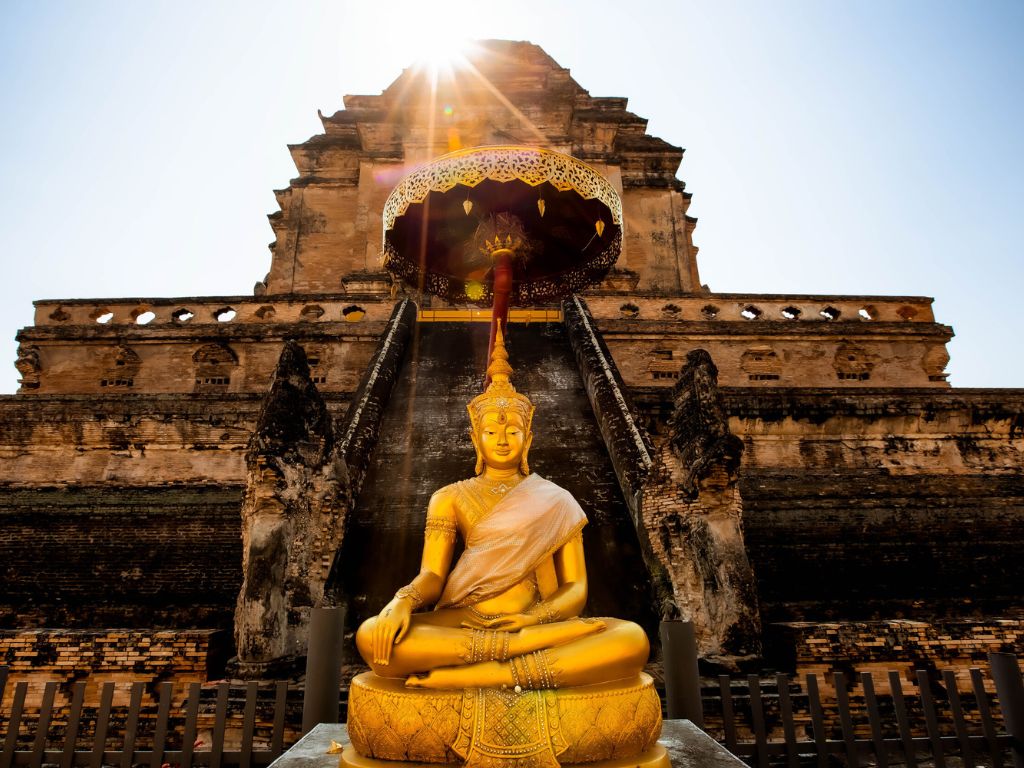 Chediluang Temple
在吉隆玻国际机场集合,搭乘航班飞往清迈。 抵达清迈机场后,我们友好的导游和司机将迎接您,然后前往清迈市,参观清迈古城,三王纪念碑和柴迪隆寺, 泰国少有的古城墙仍然完好无损的城市之一,老城交错的小巷和小巷网络吸引着大量的街边小摊、古老的寺庙和迷人的建筑。今晚,继续享用帝王晚餐,这是古代兰纳王国的特色美食。在享用晚餐的同时,您还将观看传统而有趣的兰纳舞蹈表演,清迈酒店休息。酒店 (清迈): Furama Hotel local 4*或同级

飞机餐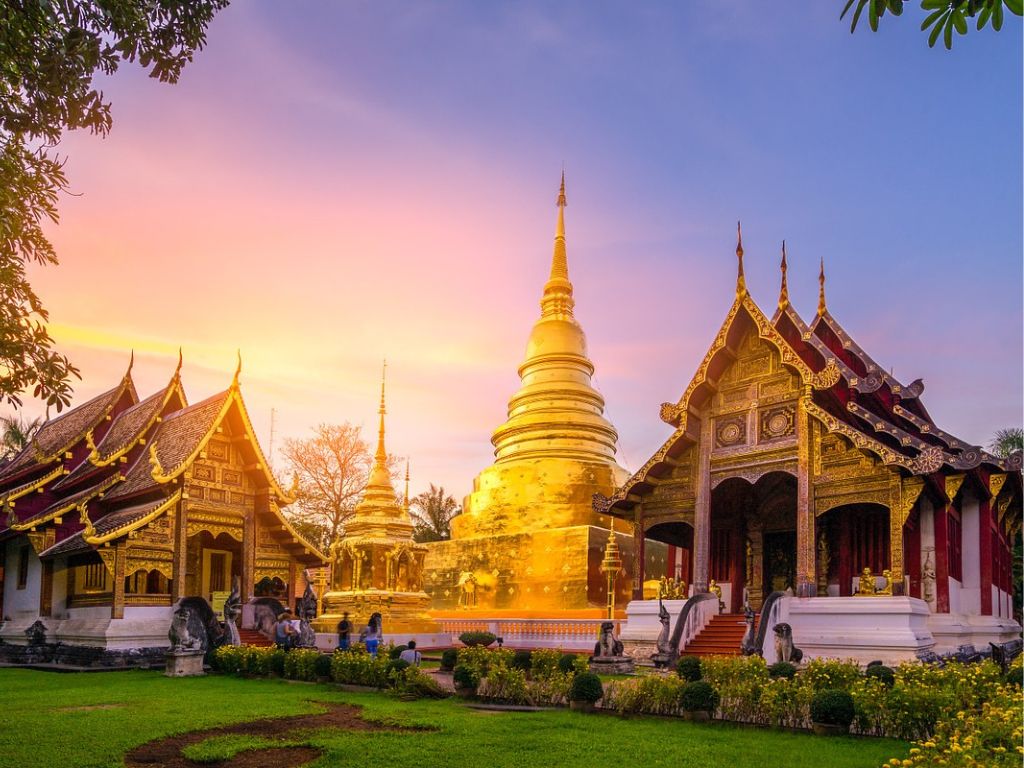 Wat Phra That Doi Suthep
早餐后,继续参观大象营,了解这些巨型生物与泰国人民的悠久历史,自古以来就是文化标志和国家象征。今天,你将在营地近距离接触大象,观看大象表演,并在开阔的平原上进行激动人心的骑象活动。午餐后,前往长颈村部落,了解当地长颈族的文化和生活习惯。然后我们参观素贴山双龙寺(含缆车)是泰国北部最神圣的寺庙之一,清迈的每个小学生都知道它的创建传说。挑战你自己,进行一次306级的小型徒步旅行到达这座寺庙,目的是帮助信徒积累佛教功德。晚餐於当地餐厅,入住清迈酒店休息。
酒店 (清迈): Furama Hotel local 4*或同级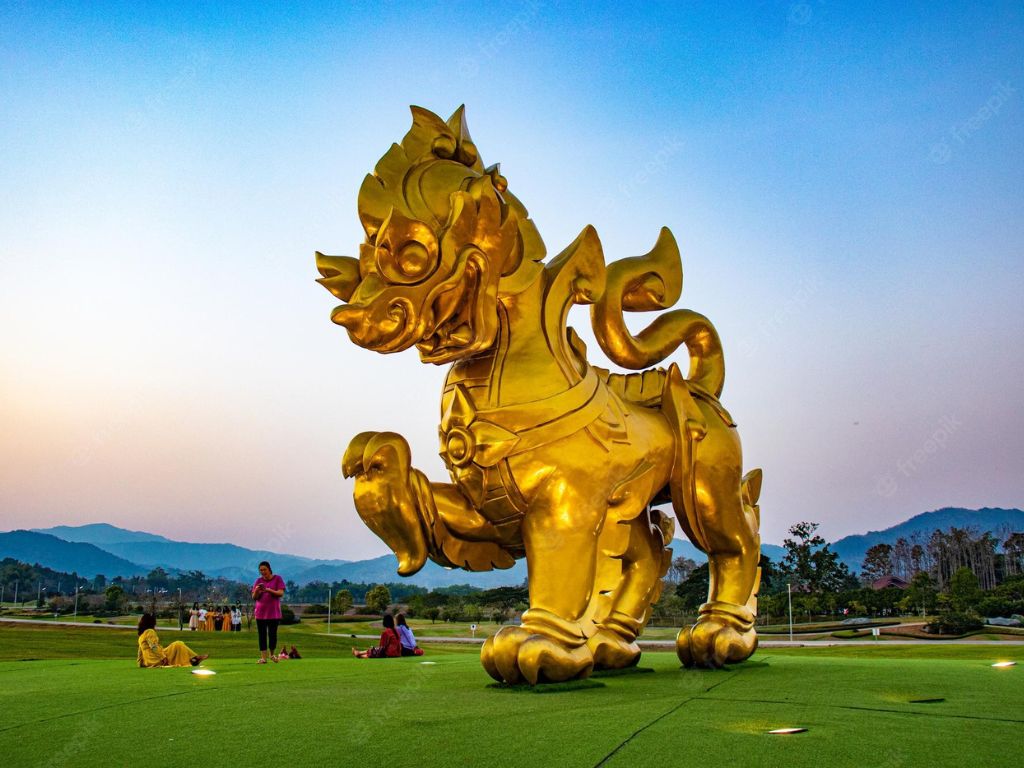 Singha Park
早餐后,乘车前往清莱, 这里我们会参观清莱辛哈公园(含电瓶车), 这里是一个以休闲、旅游为特色的农场,农场内绿草如茵, 鸟语花香,在这里可以看到最美丽的泰北田园风光,是休闲田园游的 好去处。晚餐於当地餐厅,入住清莱酒店休息。
酒店 (清莱): Khamthana Hotel local 4*或同级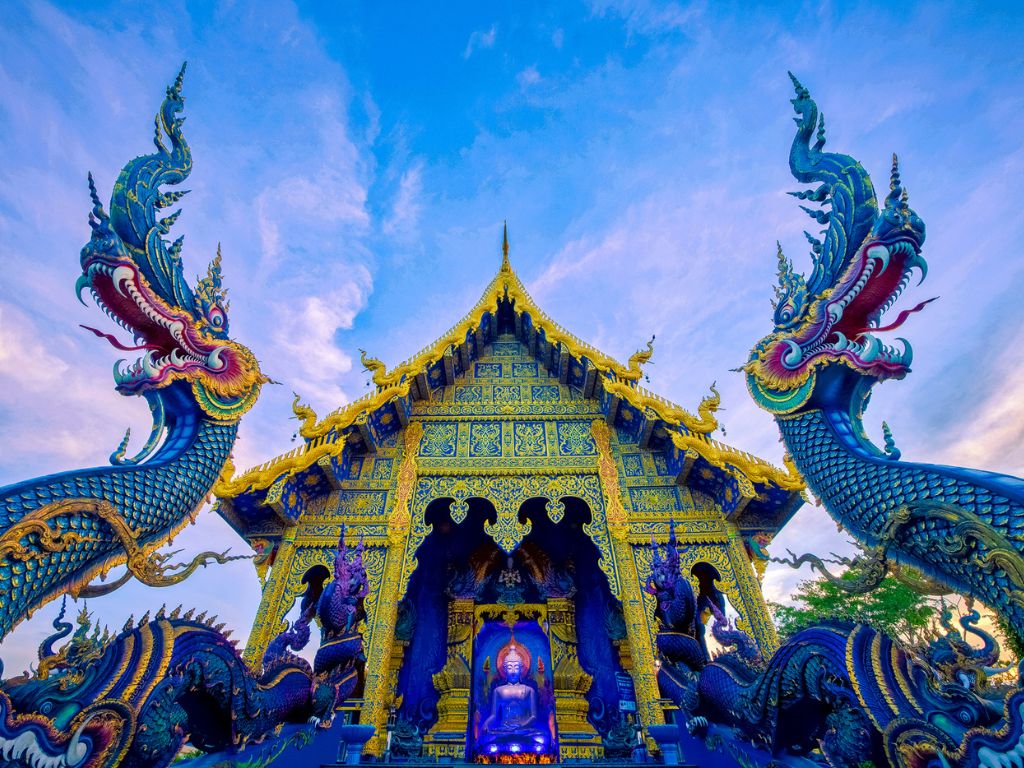 Wat Rong Suea Ten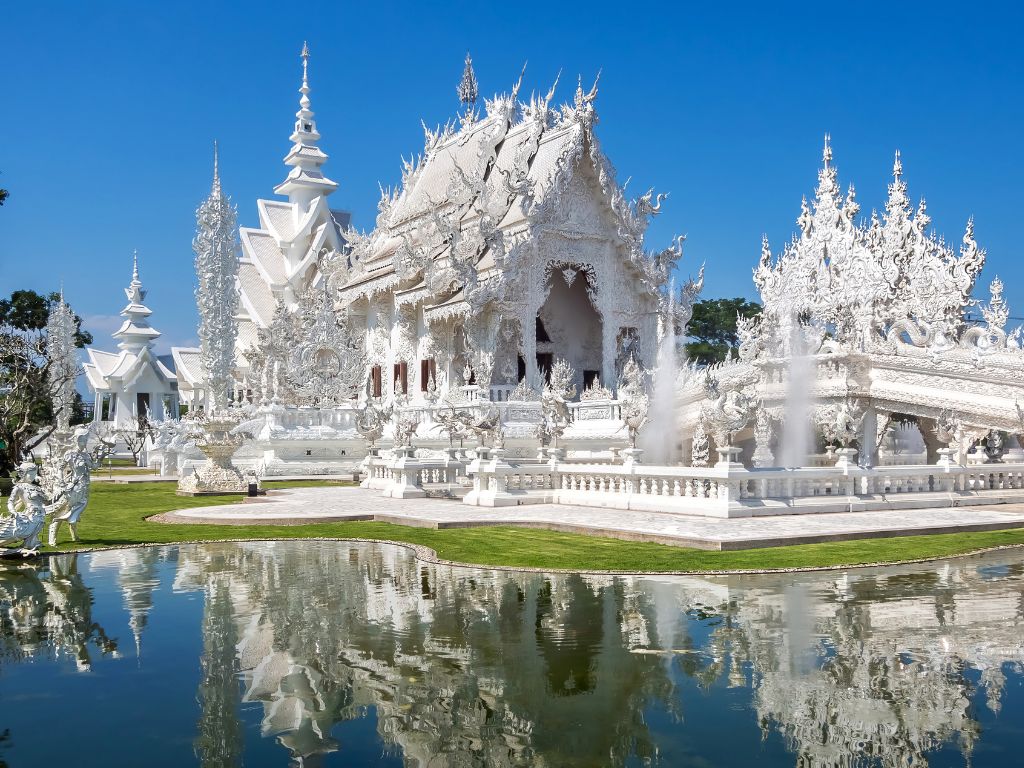 Wat Rong Khun
今早,继续参观Wat Rong Suea Ten,也被称为蓝庙,框架以丰富的蓝宝石色泽,在这里您可以看到传统佛教价值观和经典泰国建筑的迷人融合以及极具现代感的设计选择,接下来,泰国著名的白龙寺也被称为"白庙"。一座独特的寺庙,通过白色和石膏中的玻璃碎片脱颖而出,在阳光下闪闪发光。午餐后, 我们会在Mae Kajan温泉区稍作停留,您还可以自费尝试温泉煮鸡蛋或鹌鹑蛋。今晚,往知名的清迈夜市享受购物乐,这也是你可以尽情购物和小吃的地方,并为你的朋友和家人找到美丽的手工艺品和纪念品。
晚餐於当地餐厅,入住清迈酒店休息。
酒店 (清迈): Furama Hotel local 4*或同级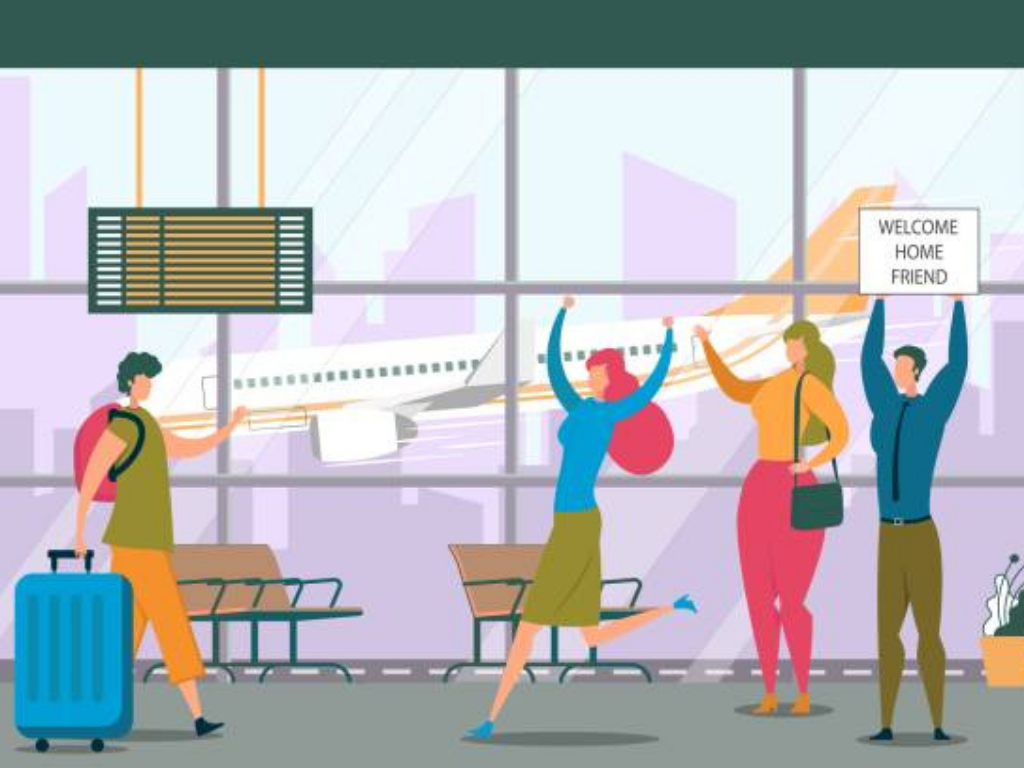 若时间允许,你可自由活动至集合时间,然后送往机场搭乘客机回返吉隆坡。

Departure
Airline
Price From
Book Now