Itinerary Download
|

Share with friend
⭐
双人折扣高达 RM600
⭐
优越地理位置酒店住宿 + 两晚5*酒店住宿于岘港 <附加价值>
⭐ 游览3大名胜世界遗产古迹: 顺化皇城、会安古镇、
美山圣地
⭐ 乘坐世界最长独线缆车登上巴拿山,欣赏沿途美妙风景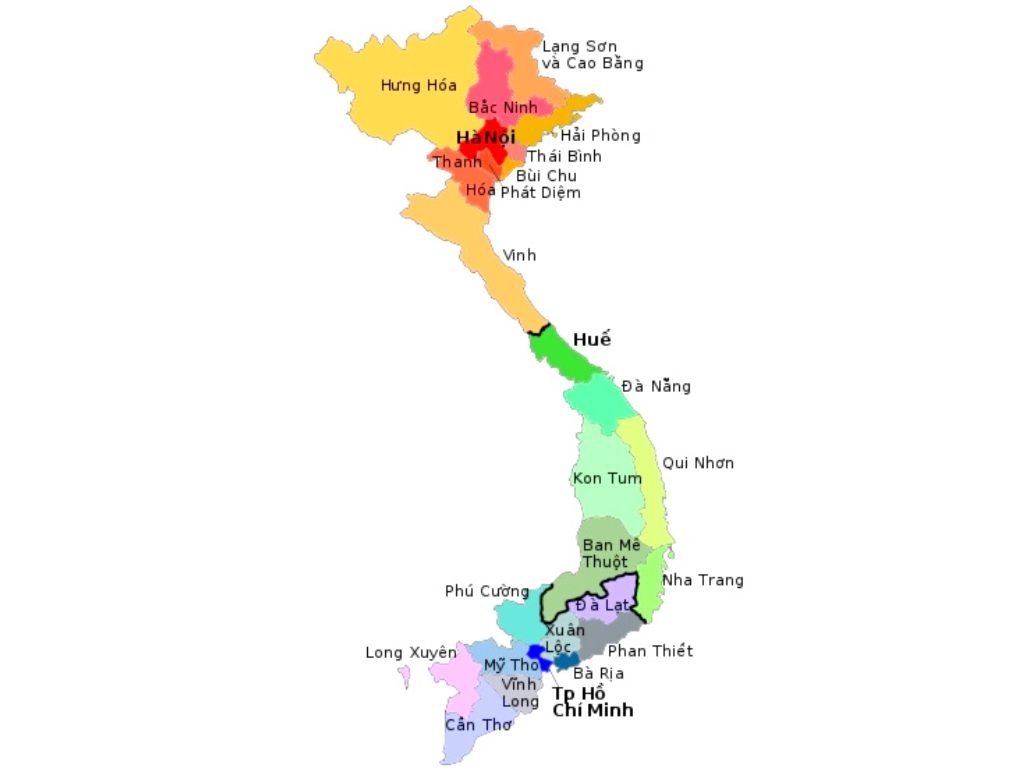 IMPORTANT NOTES
Remarks
Revisions, if any, in itinerary are subject to the Company's Terms and Conditions,
In particular, the Customer is requested to note the following:
Itinerary may be subject to change due to circumstances beyond the Company's control.
Accommodation in designated cities is subject to room availability.
Sequence of itinerary may be subject to change.
Different tour groups may be merged.
Proposed changes, if any, that are not accepted will be subject to the refund provisions set out in the Terms and Conditions.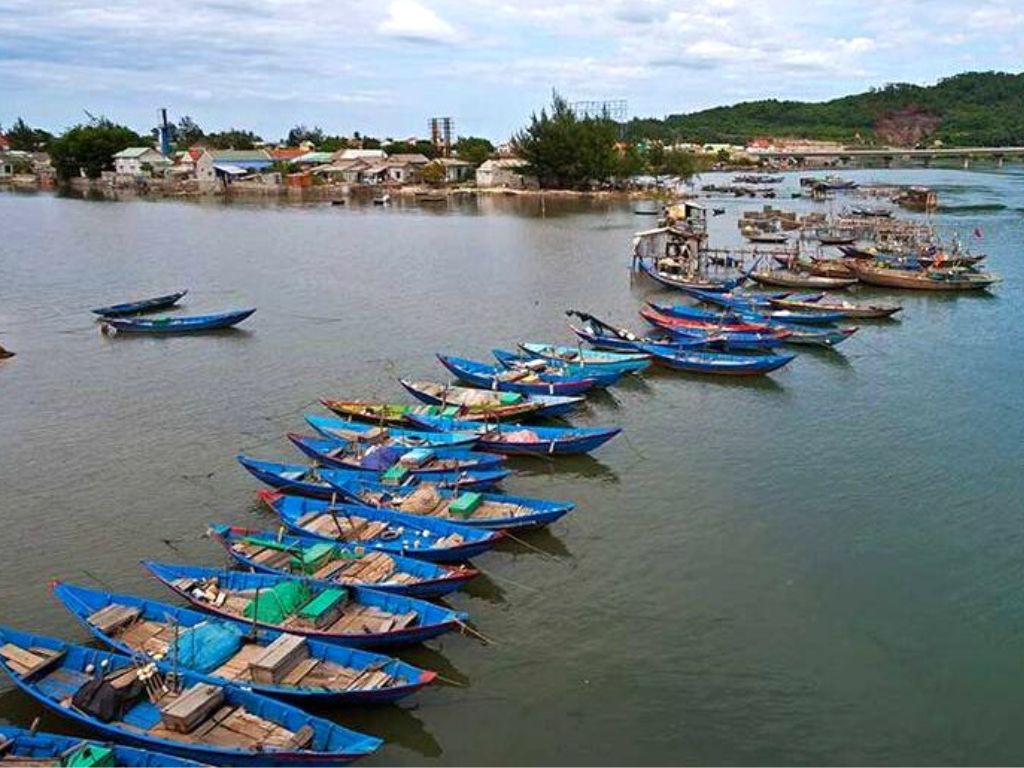 Lang Co Fish Village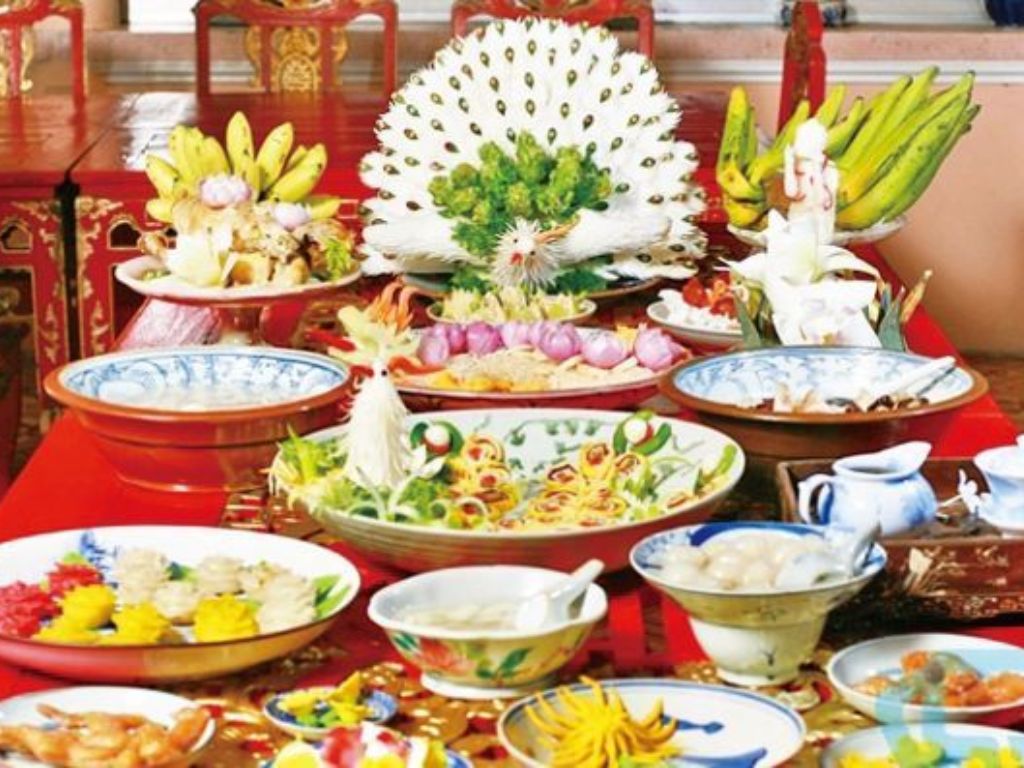 越式的帝王宴 + 古代皇家服饰体验 Vietnamese Royal Style Cuisine + Royal Costume Wearing Experience.jpg.jpg
Assemble in Kuala Lumpur International Airport for flight to Danang. Upon arrival, proceed the journey to Hue.
✔ DRIVE PASS FISHING VILLAGE OF LANG CO enjoy the beautiful scene of landscape and panoramic views of the clouds, sea and mountain.
★Tonight, dinner will be served VIETNAMESE ROYAL STYLE CUISINE with TRADITIONAL ROYAL COSTUME WEARING experience.

Meals On Board / Dinner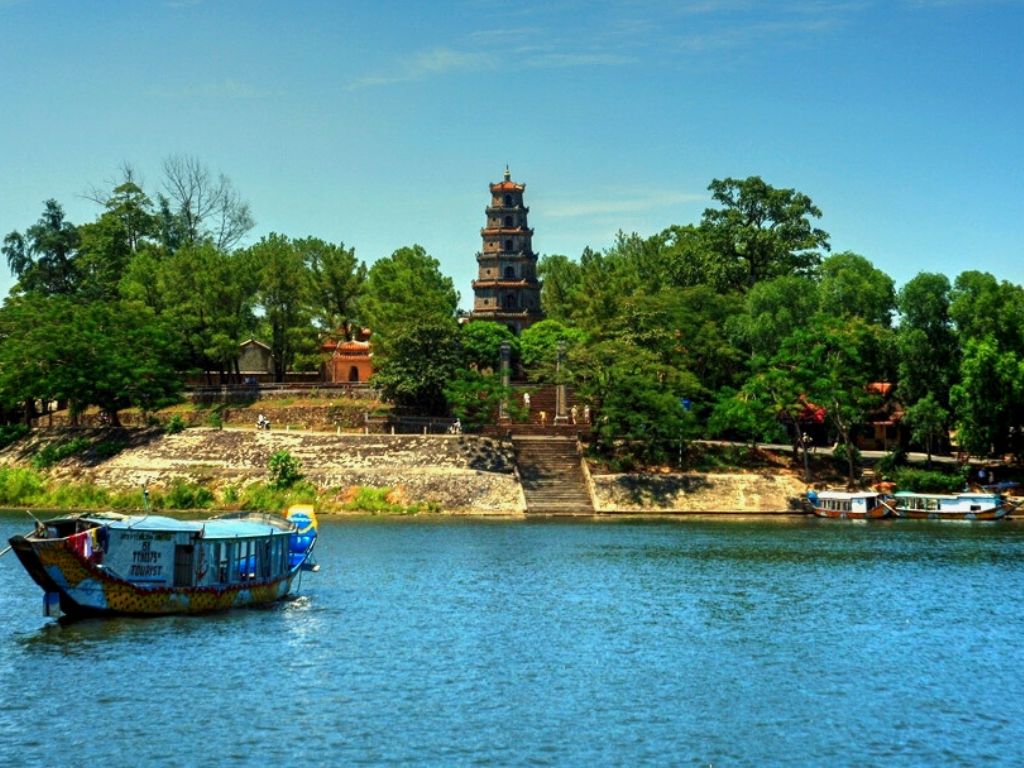 船游天母寺 Tien Mu Pagoda by boat cruise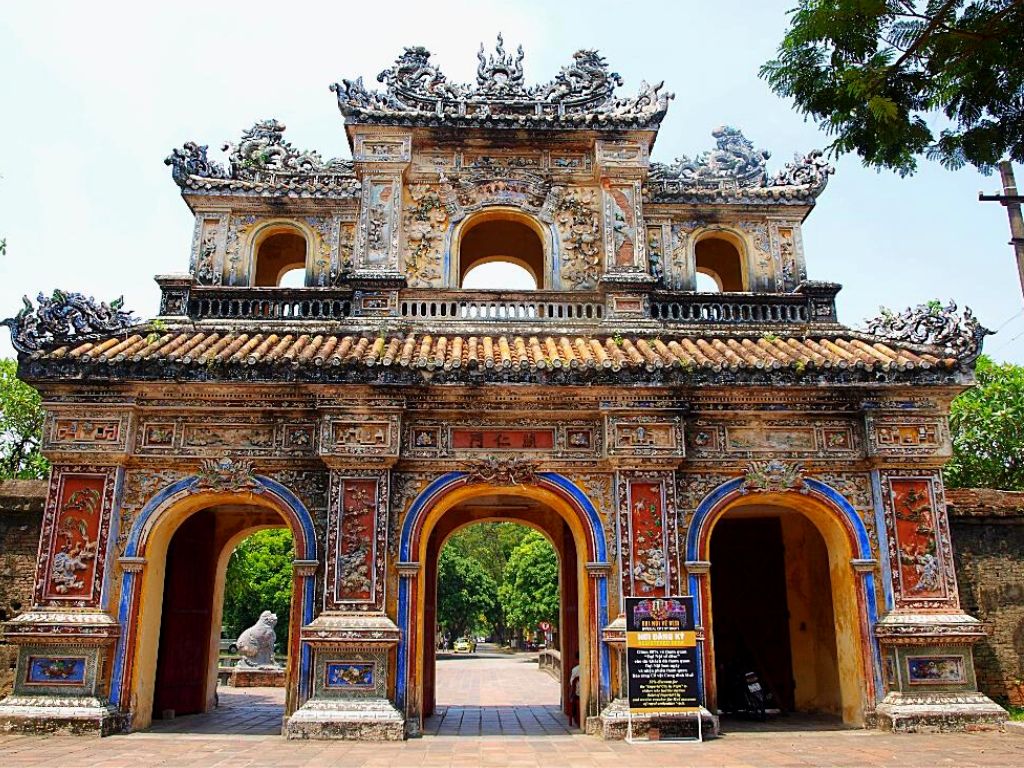 皇宫宫殿 IMPERIAL CITADEL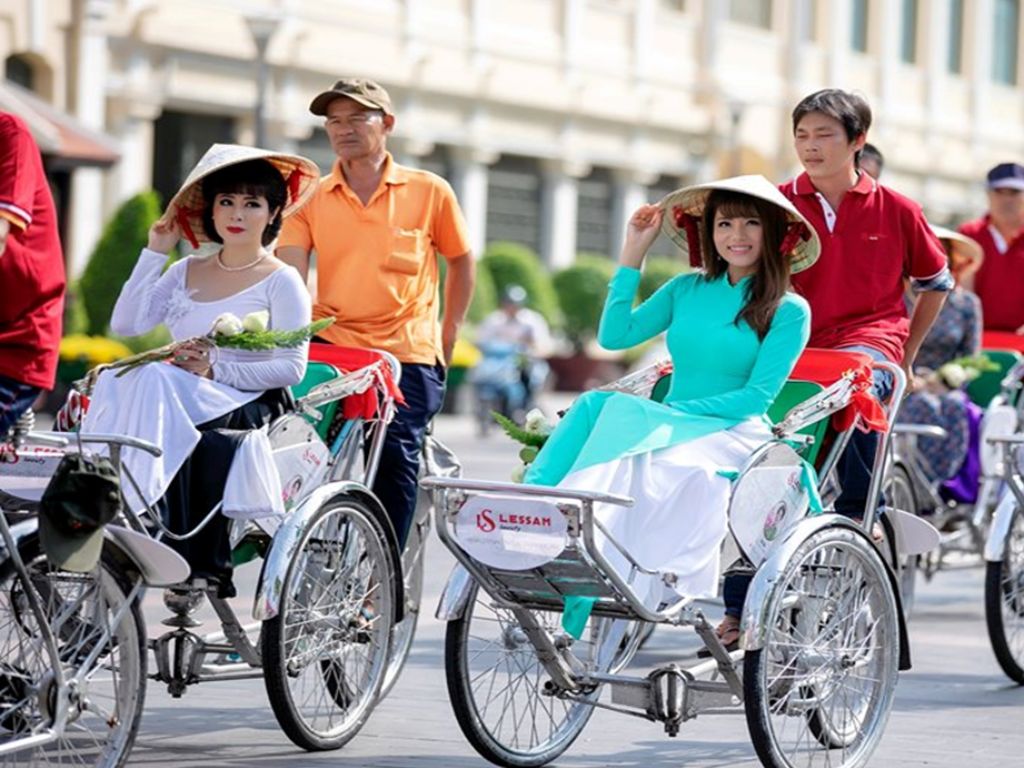 人力三轮车巡游皇城 trishaw ride to visit Hue City.jpg.jpg
HUE
It was the former feudal and Imperial capital of Vietnam
under the Nguyen Emperors.
✔
THIEN MU PAGODA BY BOAT CRUISE
take a scenic boat
ride along the Perfume River, visit the Thien Mu Pagoda,
one of Hue's oldest religious structures. Enjoy the scenery
surrounding the mausoleum and to know about Vietnam's
fascinating history.
✔
IMPERIAL CITADEL
famously being one of Vietnam's
seven
UNESCO
World Heritage Sites, the Imperial City of
Hue has long been a must-see attraction for tourists visiting
a hidden charm of Vietnam. Sightseeing tour to visit
Flag
Tower
,
Noon Gate
,
Nine Dynastic Urns
,
Nine Holy Cannons
,
Thai Hoa Palace
,
Forbidden Purple City
,
Khai Dinh Royal
Tomb
.
★
TODAY'S SPECIAL ARRANGEMENT★
Hop on a trishaw ride to visit
Hue City
.

Breakfast / Lunch / Dinner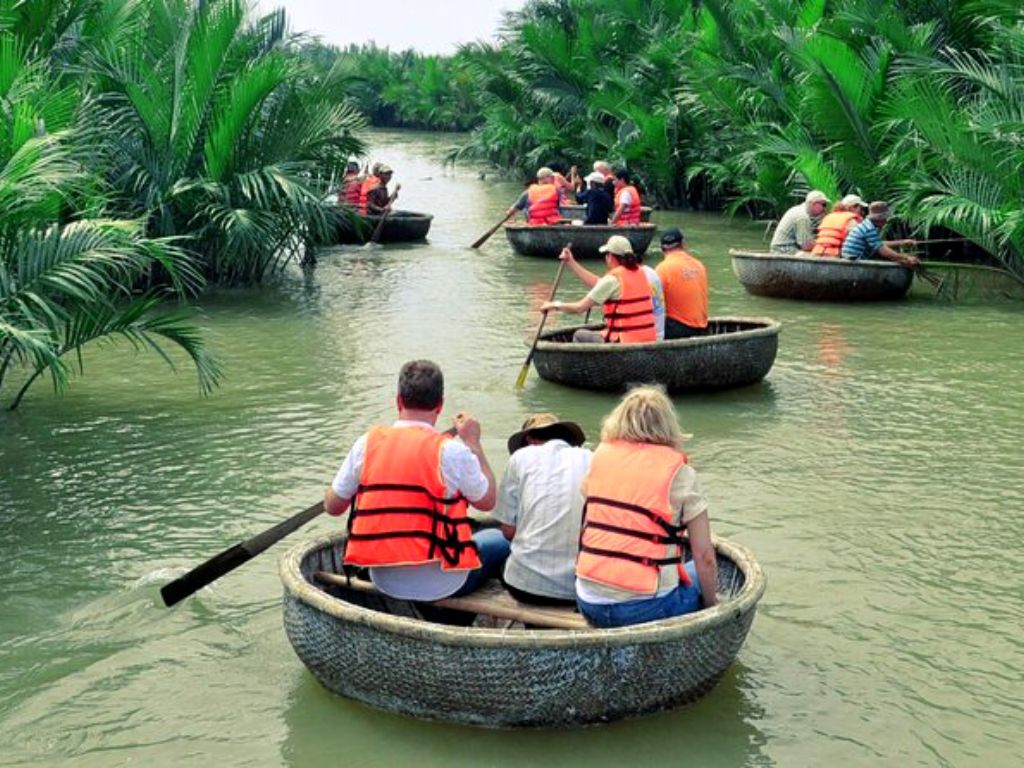 独特筲箕船游 - 迦南岛椰子村 Unique Bamboo Basket ride – Cam Thanh Village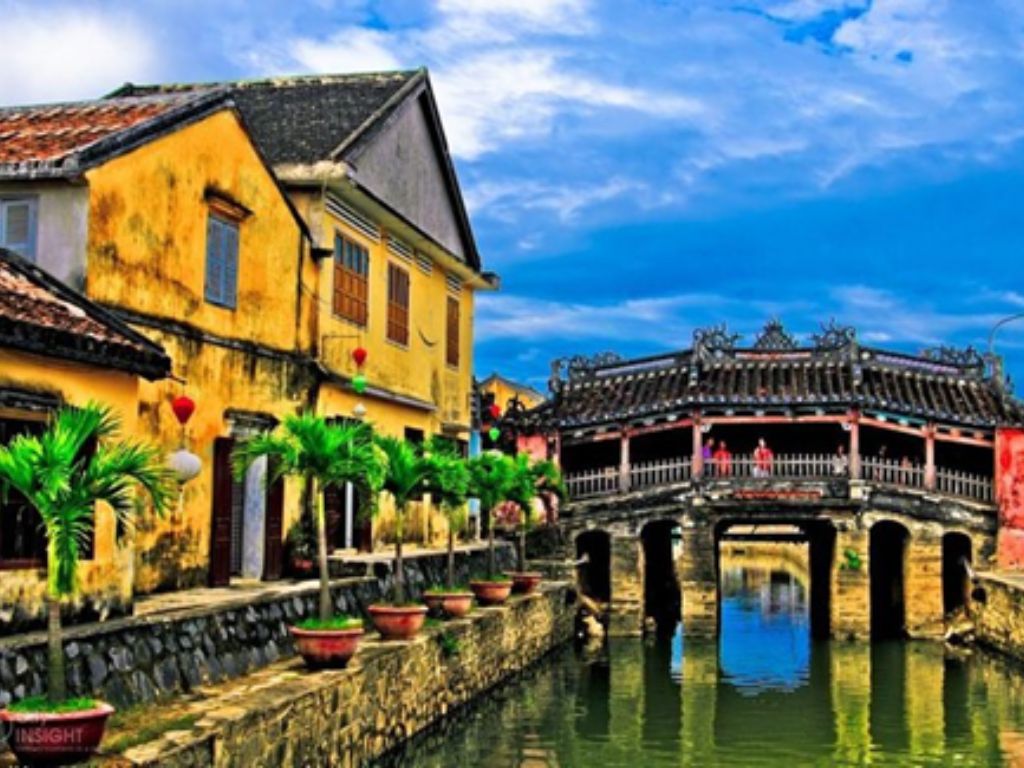 会安古镇 Hoi An Ancient Town .jpg.jpg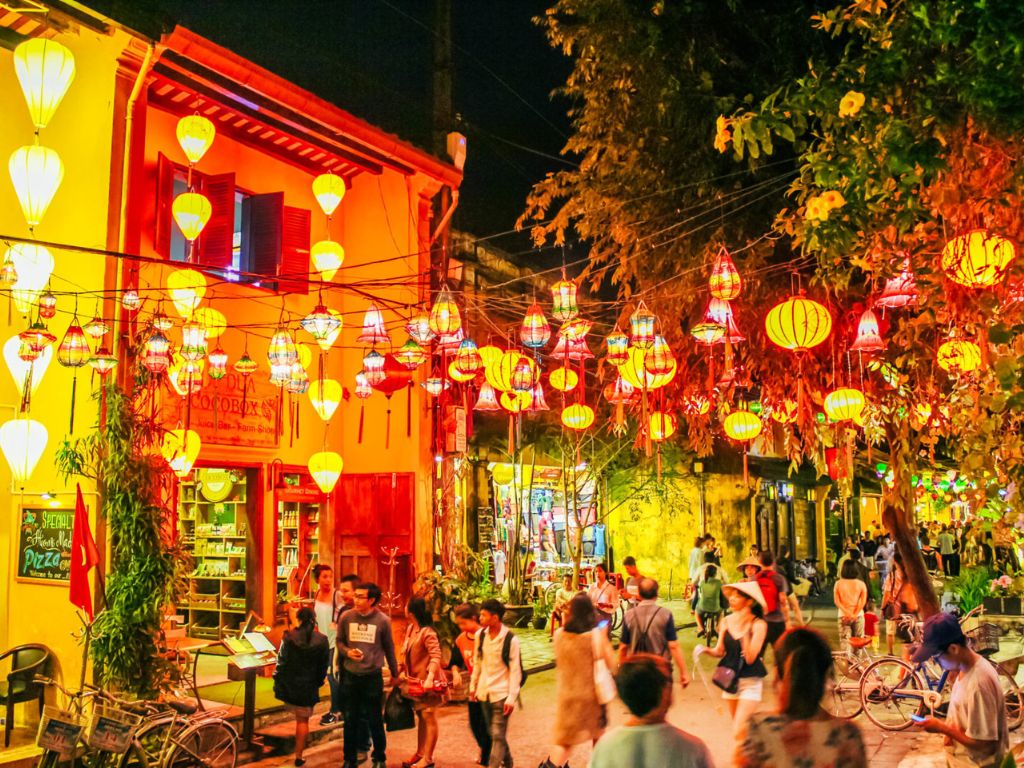 会安古镇 Hoi An Ancient Town 1.jpg.jpg
✔ CAM THANH VILLAGE – BAMBOO BASKET RIDE hop on a bamboo basket boat, paddle along a water coconut forest river and enjoy interesting show by the locals. Join hands-on experiences, to learn how to row this unique bamboo basket boat and making an art out of coconut leaves.
HOI AN ANCIENT TOWN
It's one of Vietnam's best preserved ancient towns and
definitely our favourite spot to unwind and escape the
hustle and hubris of the country's larger cities.
✔
HOI AN WALKING SIGHTSEEING TOUR
to visit a
traditional Chinese Communal House, Hoi Kien Temple,
ancient Tan Ky Merchants' Houses, Japanese Covered
Bridge & spending time in colorful Hoi an local market.

Breakfast / Lunch / Dinner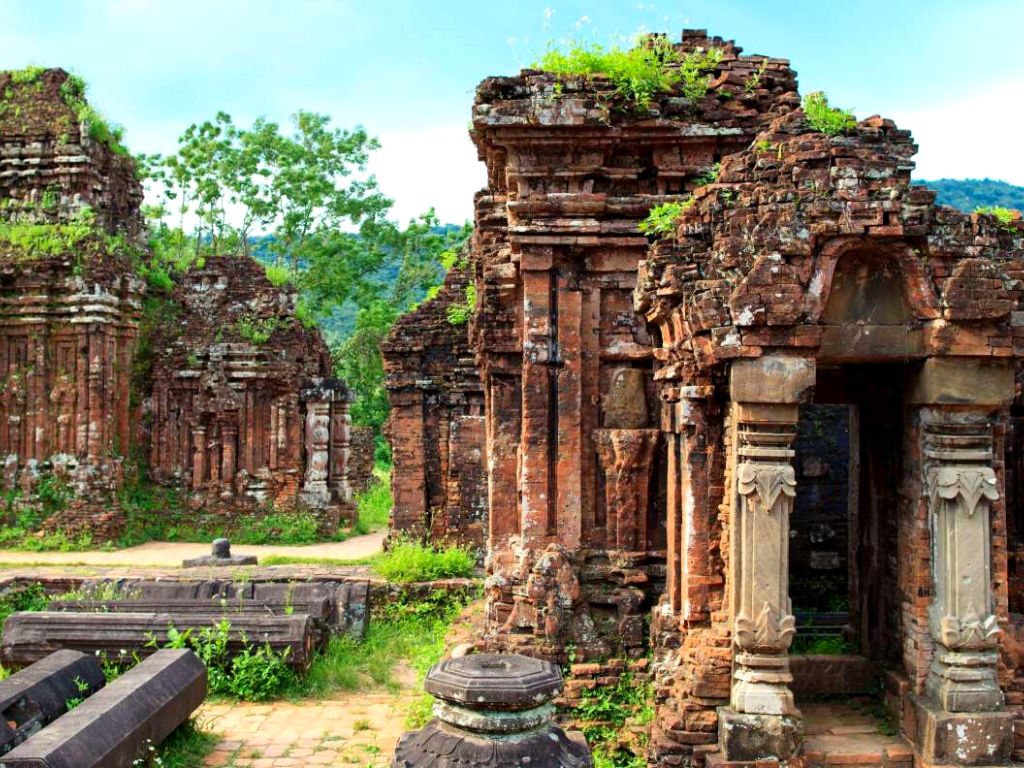 My Son Sanctuary - World Heritage
✔ MY SON SANCTUARY WORLD HERITAGE it is a cluster of abandoned and partially ruined Hindu temples in central Vietnam. Explore the past of the ancient Kingdom of Champa at this breath-taking UNESCO World Heritage Site.
✔
MARBLE MOUNTAINS - INCLUDE ONE WAY GLASSELEVATOR
its are a a cluster of five hills, made out of
limestone and marble. Discover the enchanting caves and tunnels as you make your way to the top of the mountains.
✔
SON TRA PENISULAR (LINH UNG PAGODA)
it's a breathtaking national park in Da Nang. A prominent attraction in Da Nang is Linh Ung Pagoda which is also set on Monkey Mountain.

Breakfast / Lunch / Dinner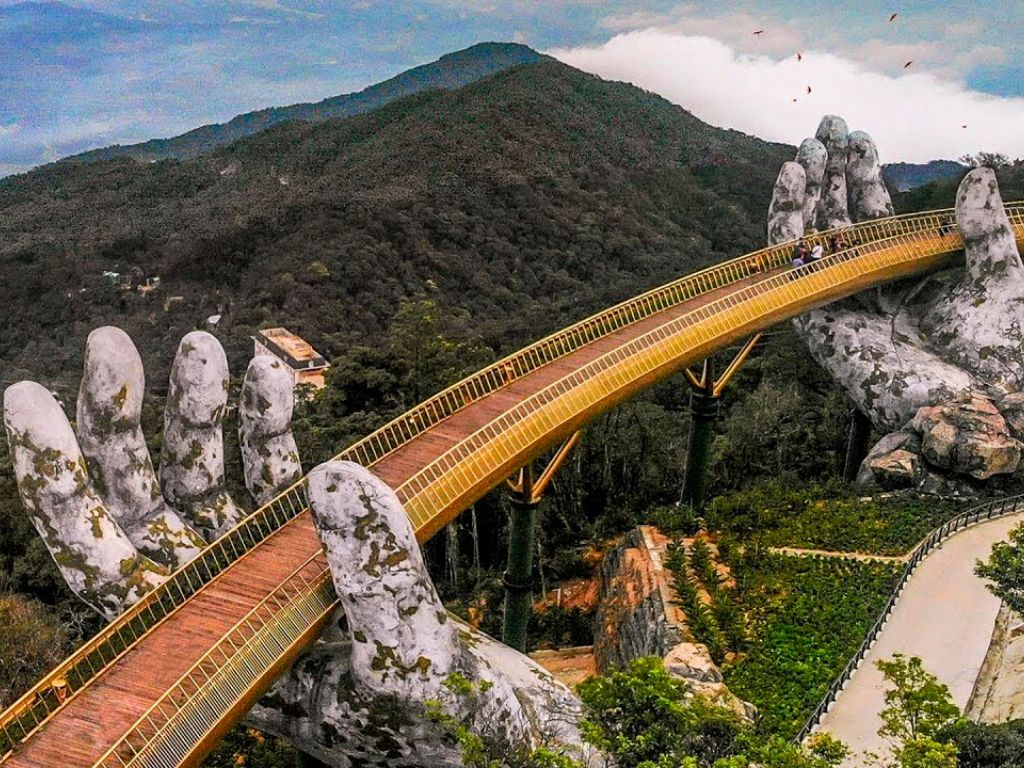 Bana Hills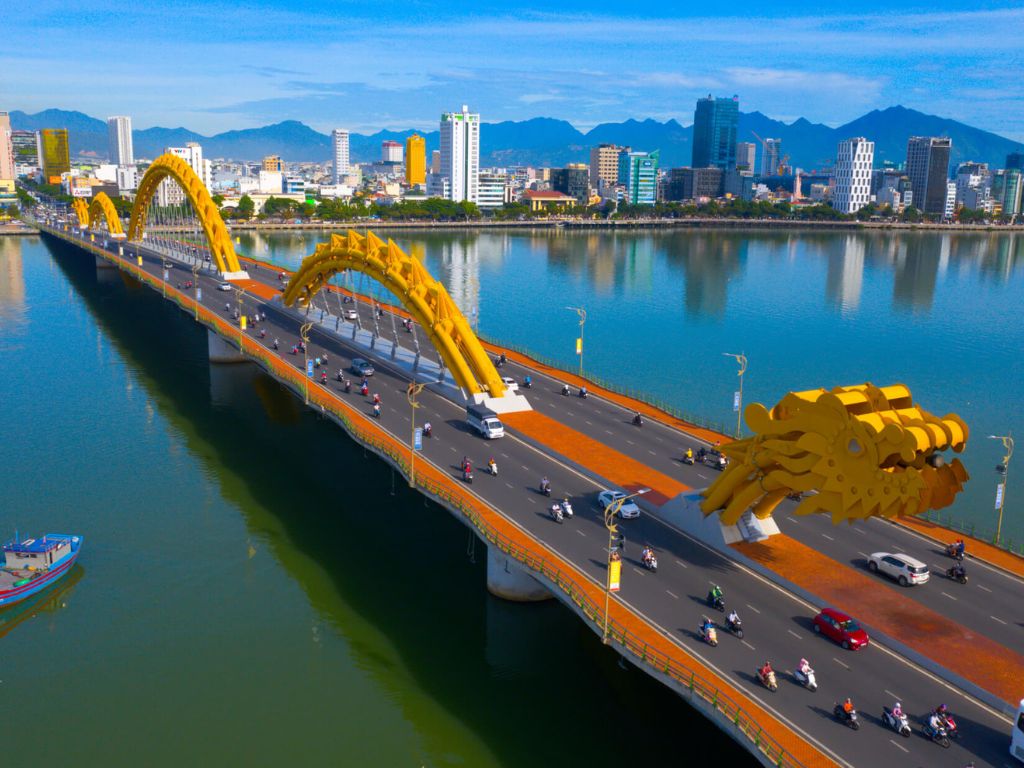 Dragon Bridge
✔ BANA HILLS – INCLUDES RETURN CABLE CAR hop on one of the world's best cable car experiences up to Ba Na Hills. Discover new sights and enjoy a day of excitement on this mountain getaway. Explore Ba Na's picturesque French Village, the grand Linh Ung Pagoda and even Fantasy Park, a large indoor amusement park.
It's a coastal city in central Vietnam known for its sandy
beaches and history as a French colonial port.
✔
DANANG SIGHSEEING TOUR
to visit
Da Nang Cathedral
,
My Khe Beach
,
Dragon Bridge
,
Han River Bridge
& shopping at
Han Market
.

Breakfast / Lunch / Dinner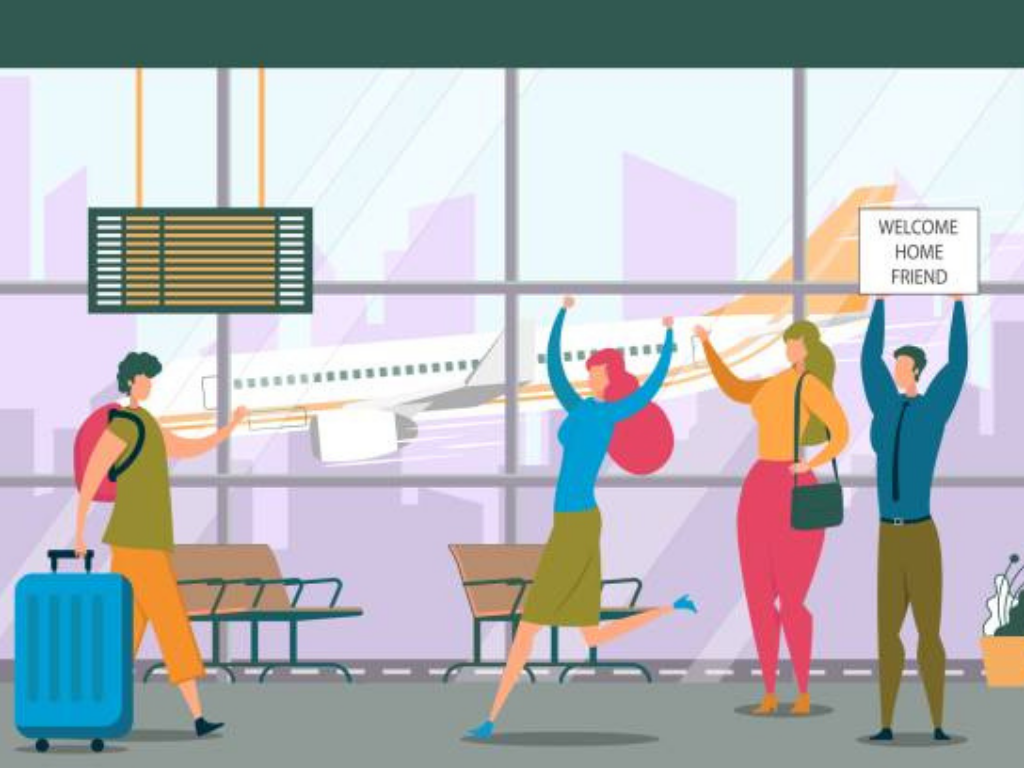 Enjoy the free time in the morning. Transfer to airport for the flight back home.

Breakfast / Meals On Board
Day 1吉隆坡 - 岘港国际机场 – 顺化 (午餐-机上⽤餐 | 晚餐)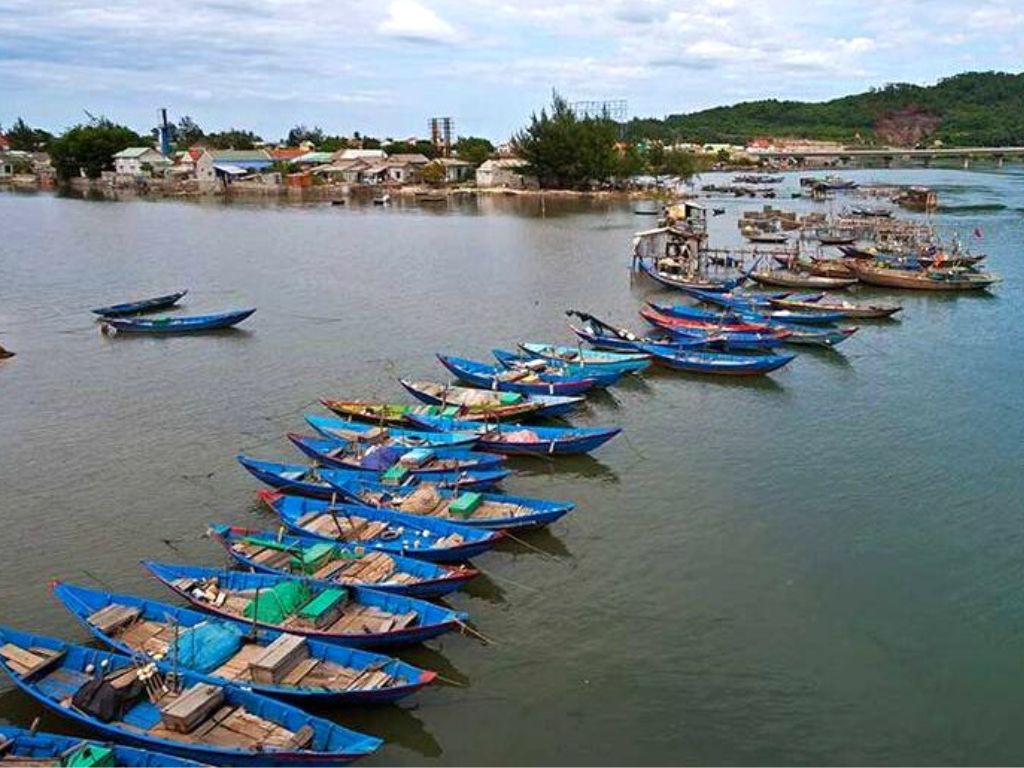 Lang Co Fish Village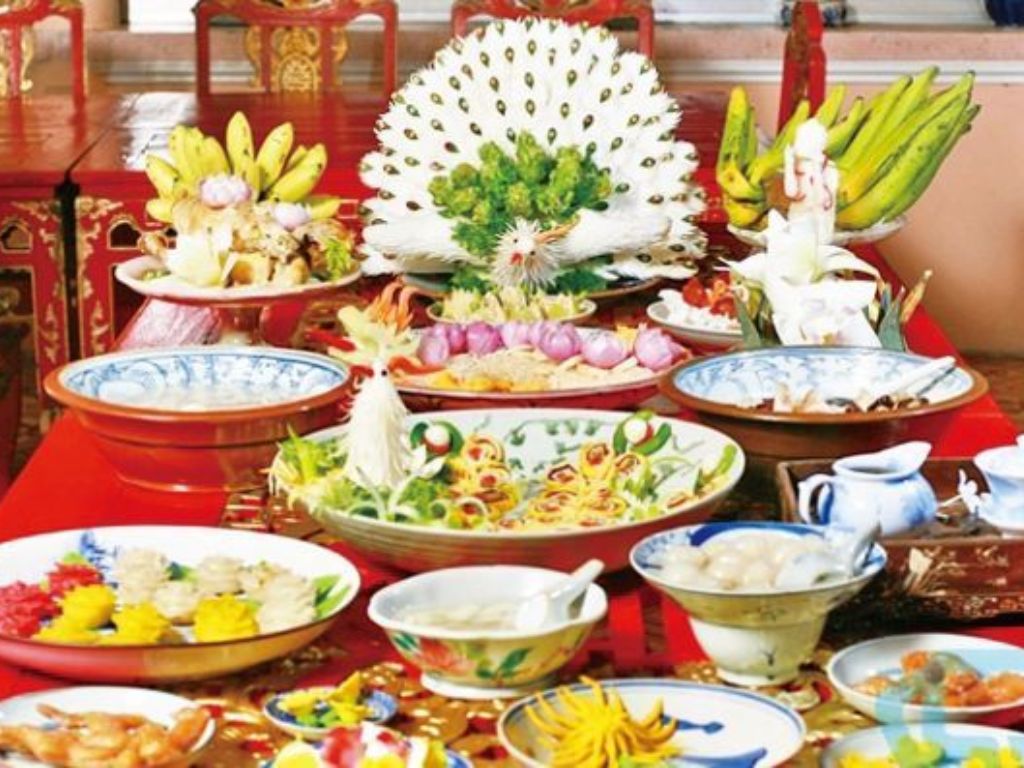 越式的帝王宴 + 古代皇家服饰体验 Vietnamese Royal Style Cuisine + Royal Costume Wearing Experience.jpg.jpg
集合于吉隆坡国际机场,飞往岘港。抵达后,前往顺化。
✔ 途径
陵古钓鱼村
, 观赏雄伟, 美丽的云,海,山全景。
★ 今晚,旅朋友们可
体验穿着古代皇家服饰
,尽情享用
越式的帝王宴
。

飞机餐
Day 2顺化 – 会安 (早餐 | 午餐 | 晚餐)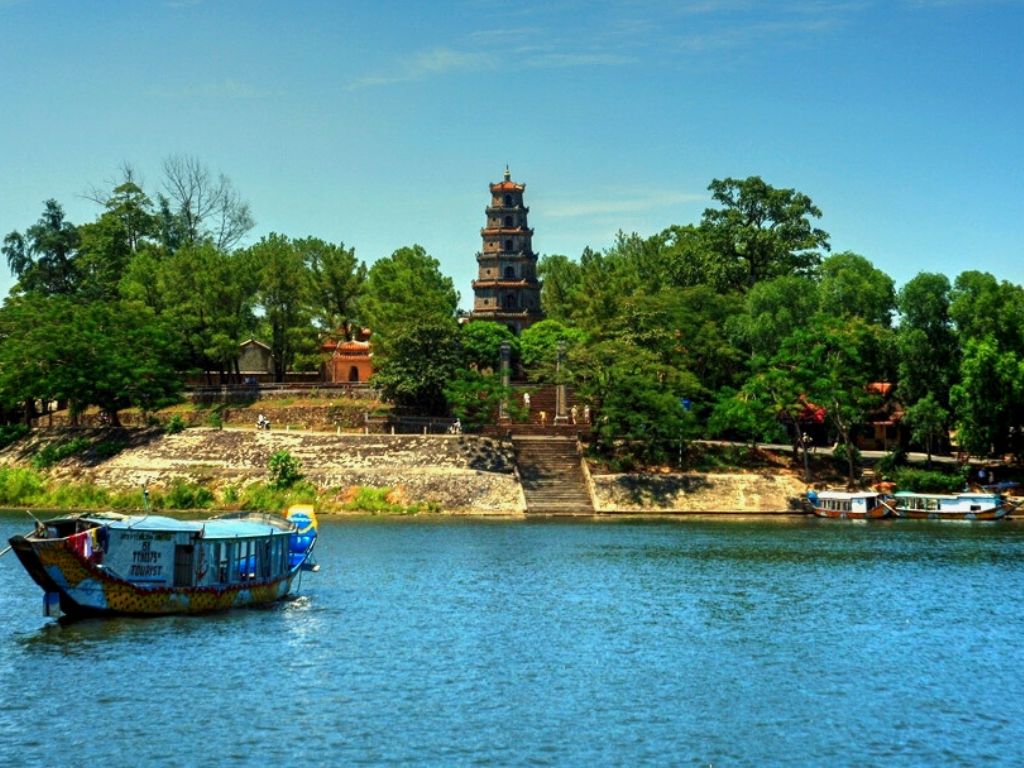 船游天母寺 Tien Mu Pagoda by boat cruise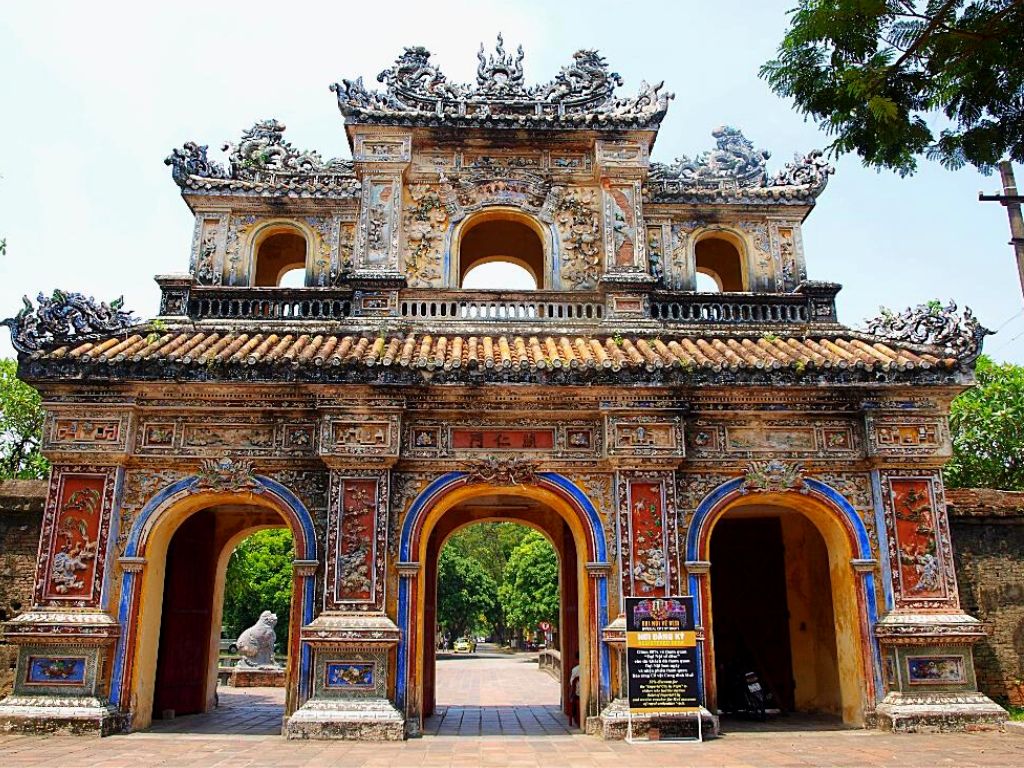 皇宫宫殿 IMPERIAL CITADEL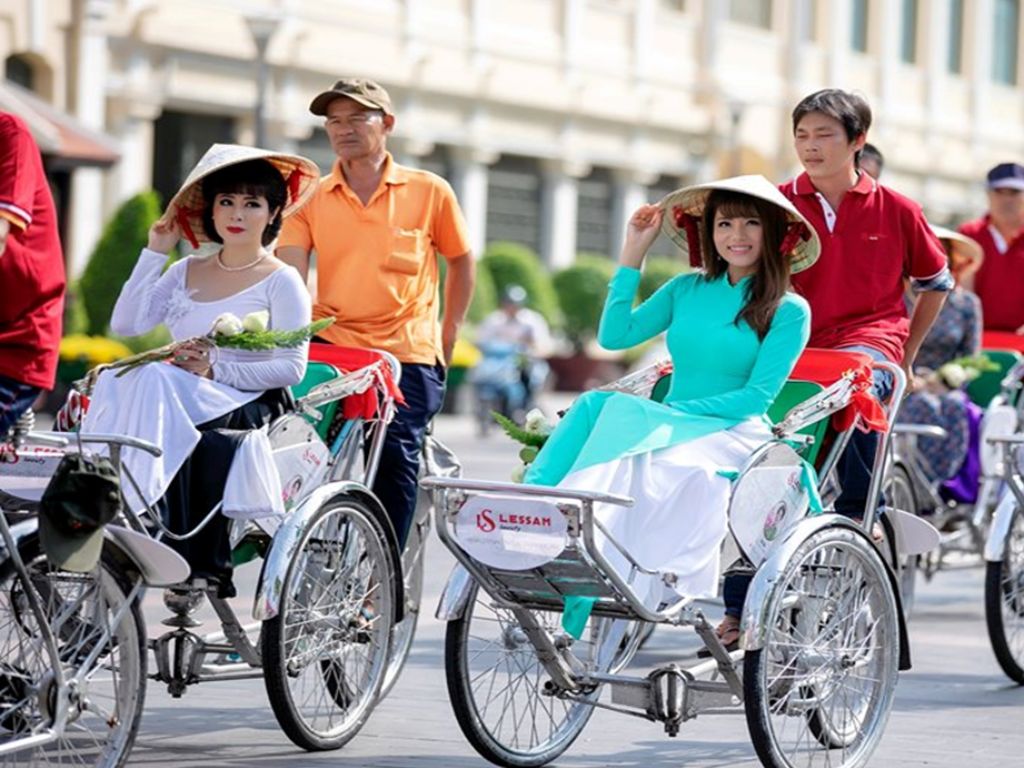 人力三轮车巡游皇城 trishaw ride to visit Hue City.jpg.jpg
✔ 船游天母寺,乘坐小船沿着香槟河,船游顺化最古老宗教的建筑物之一的天母寺,欣赏陵墓周围的风景,了解越南有趣的历史。
✔
皇宫宫殿
,为越南七个世界遗产之一,顺化皇城是游客参观隐藏于中越的必看景点。这里可以欣赏特色的建筑如:旗帜塔、午门、九功臣像、太和殿、紫禁城、九鼎、启定皇帝陵墓。

Day 3会安 - 迦南岛椰子村 - 会安 (早餐 | 午餐 | 晚餐)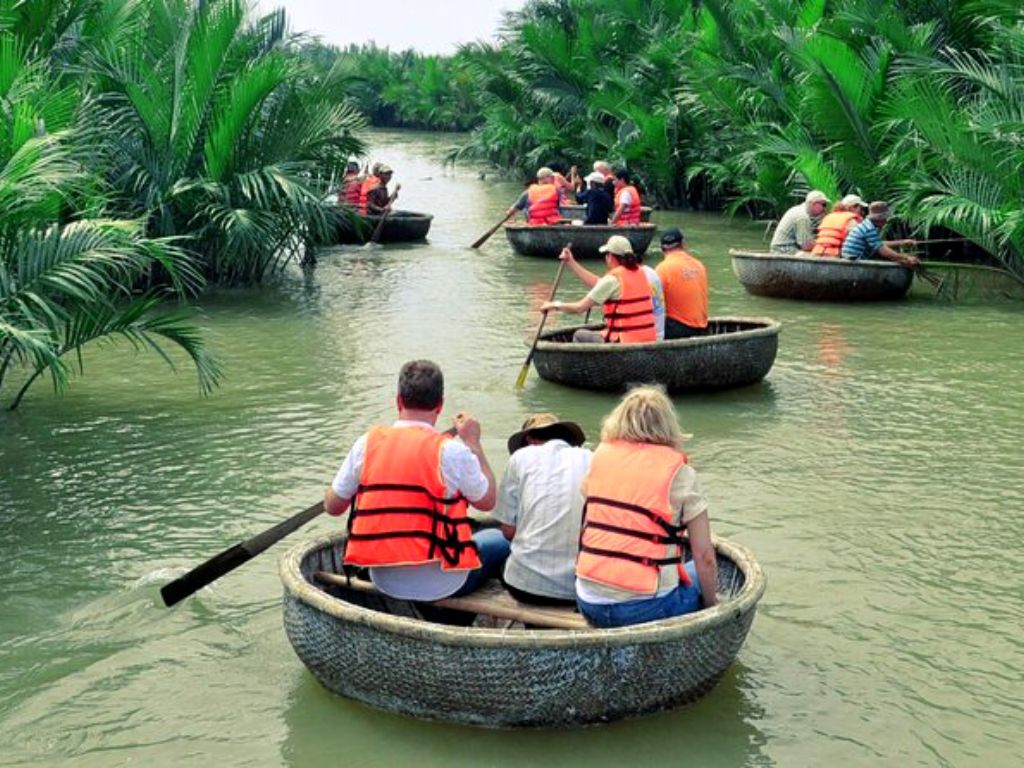 独特筲箕船游 - 迦南岛椰子村 Unique Bamboo Basket ride – Cam Thanh Village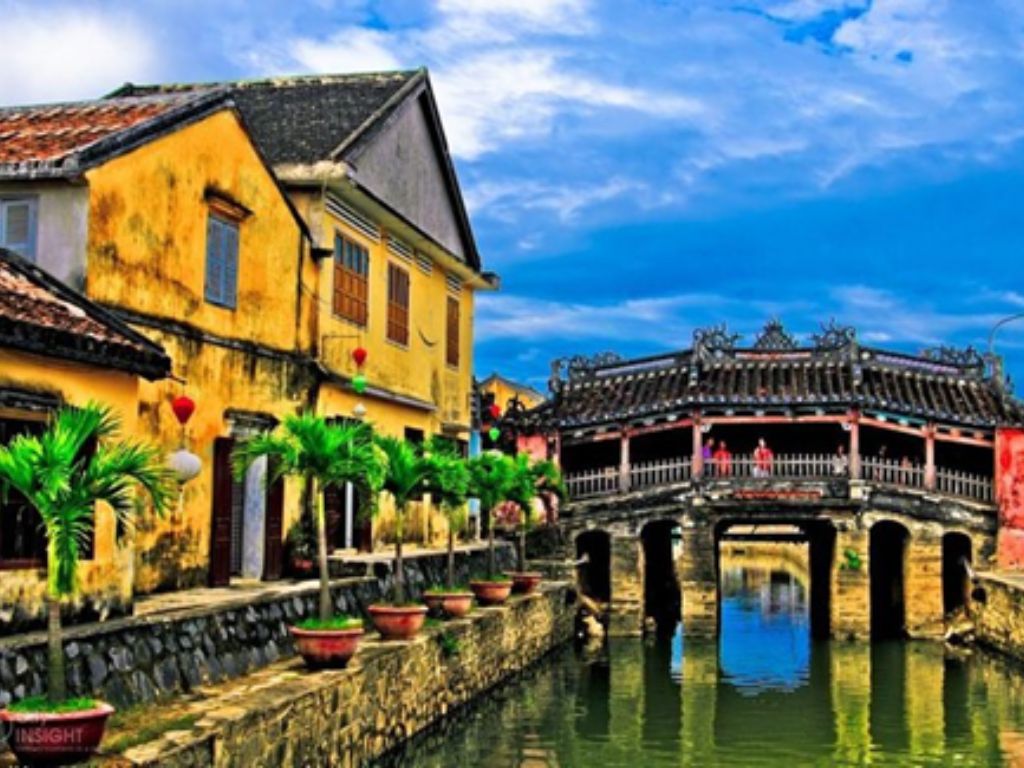 会安古镇 Hoi An Ancient Town .jpg.jpg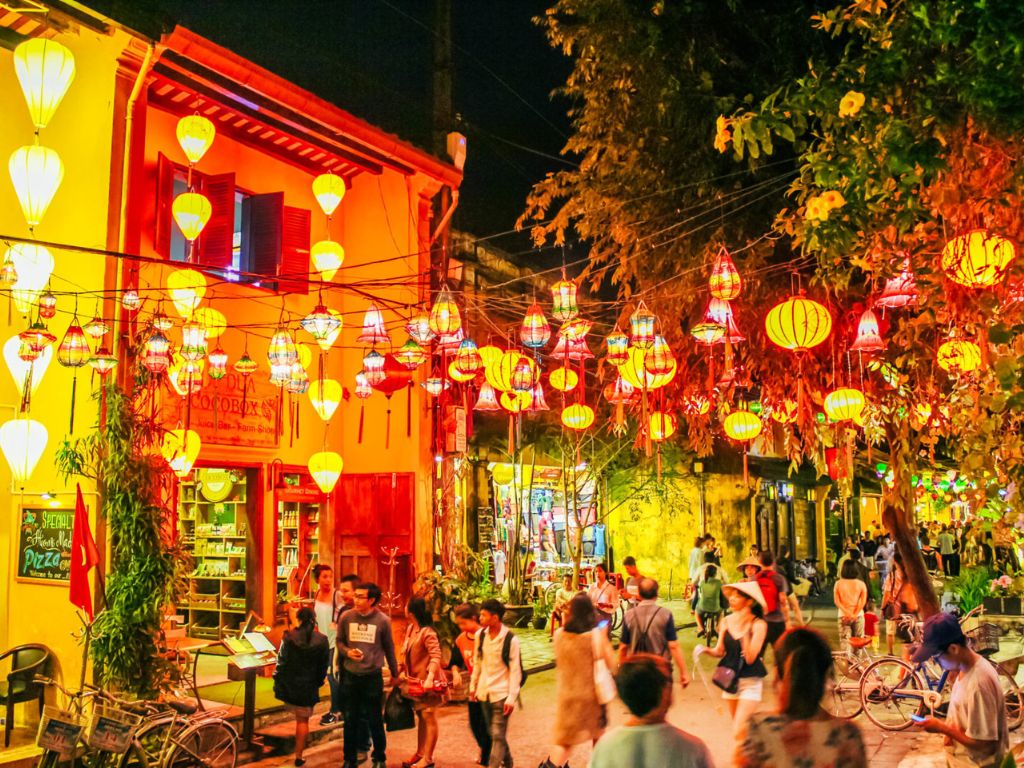 会安古镇 Hoi An Ancient Town 1.jpg.jpg
✔ 迦南岛椰子村 (含簸箕船) 该村庄以竹、椰叶制作、架高于河面之上的草屋,颇有一番水乡泽国风情。搭乘外型极具特色的圆形竹篮船,跟着当地渔夫以及导游深入水椰林,认识越南文化历史、欣赏水乡风光、观看当地人有趣的表演及学习如何划这艘独特的竹篮船,并用椰子叶制作艺术品。
一个古老而充满魅力的地方,这里居住有大量的华人和国外游人,这里一年四季都焕发着迷人的光彩,还有非常多的民族风俗习惯,整个景区内装扮得金碧辉煌,拥有各异风格的建筑。
✔
步行会安古城
,探索遗留下来的文化遗产如:福建会馆,新奇传统住宅,历史悠久的日本桥,自由观逛会安古街。

Day 4会安 – 美山 - 岘港 (早餐 | 午餐 | 晚餐)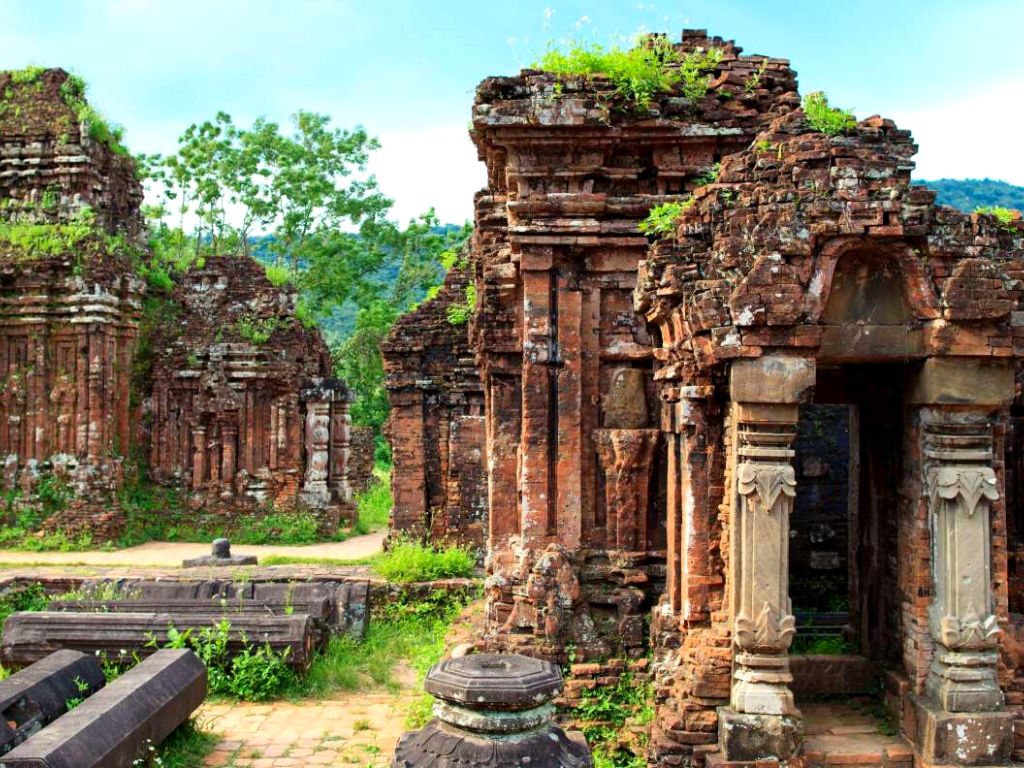 My Son Sanctuary - World Heritage
✔ 美山圣地,被称为越南的小吴哥窟,也被列为世界文化遗产。是由占婆一众国王在公元4世纪和14世纪之间建造的一系列被遗弃和部分毁坏的印度教寺庙遗址。探索古代占婆王国的过去,其中最著名的寺庙是巴德拉湿婆庙。
✔
五行山 (含1程玻璃电梯)
这里因5座沿海屹立的石灰岩石峰而得名。这五座山分别对应阴阳五行,命名为金、木、水、火、土,山内洞穴安置各种佛像。艳阳高照的气候加上独特秀丽的山林精致,眺望南中国南海、鸟瞰峴港海岸线壮观之美。
✔
山茶半岛(猴山)
海拔693米,是岘港一个令人叹为观止的国家公园。在岘港的一个 突出的吸引力是灵宝塔翁, 这也被设置在山茶 (猴) 山。

Day 5岘港 - 巴纳山 - 岘港 (早餐 | 午餐 | 晚餐)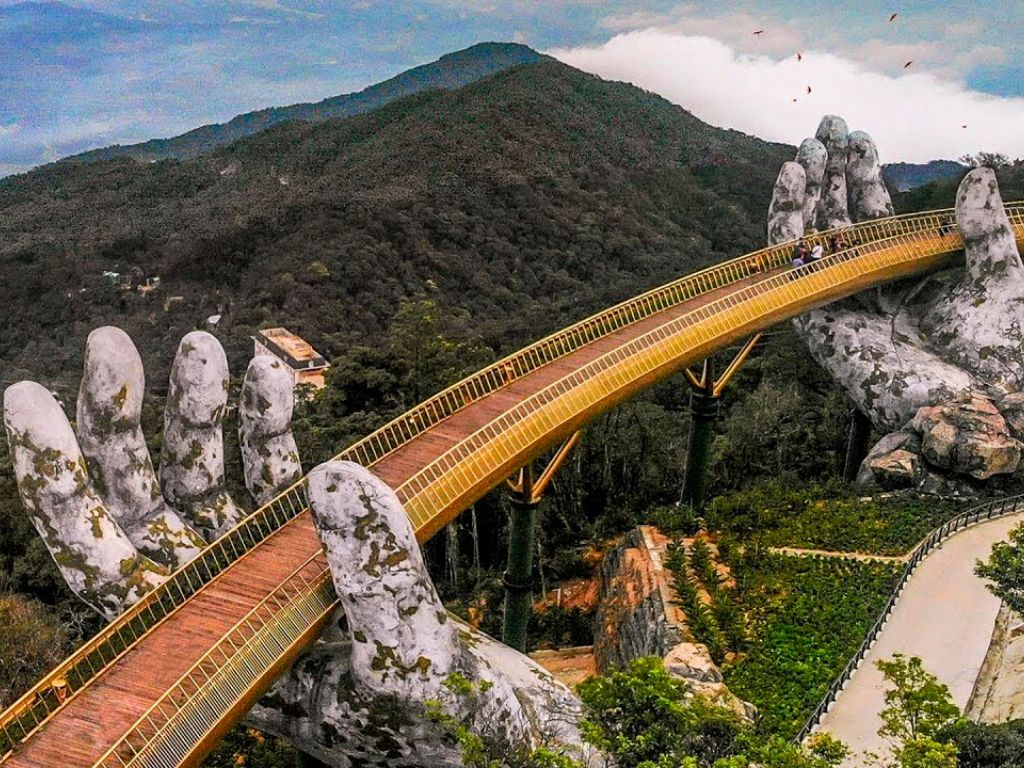 Bana Hills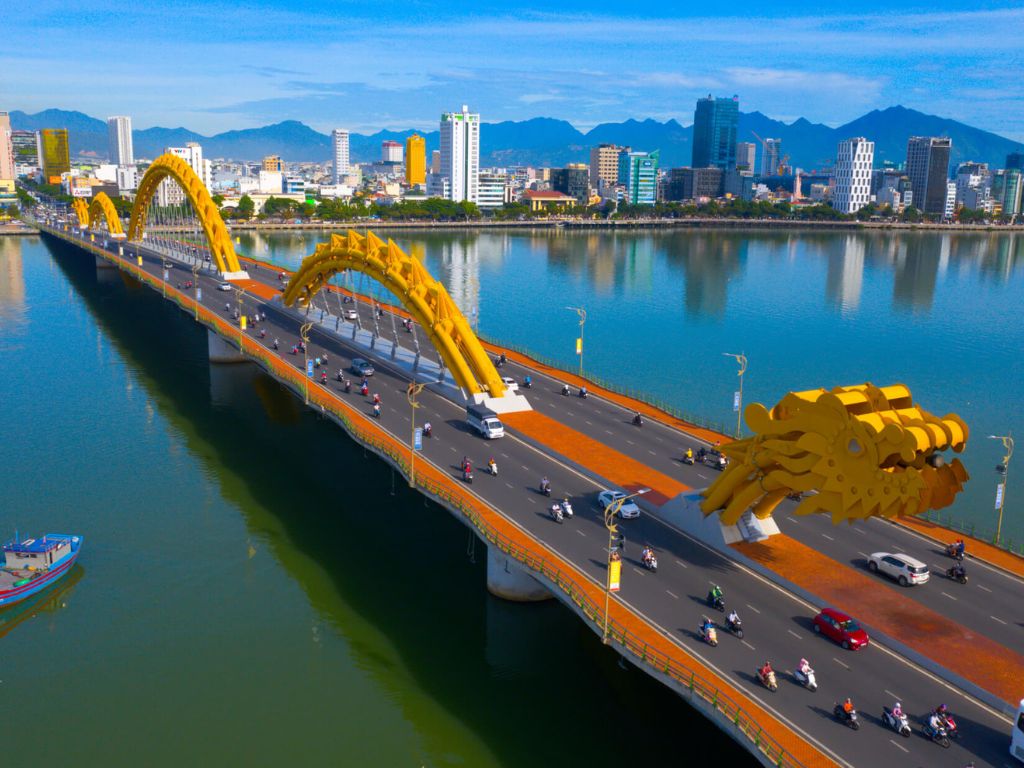 Dragon Bridge
✔ 巴纳山(含往返缆车),是1919年建立的法国殖民地山地电台,打造成巨大山地度假胜地。乘坐世界海拔落差最大的登山缆车,欣赏沿途美景,深入19 世纪法国殖民时代遗留的异国氛围,感受欧风城堡、酒庄和教堂的建筑之美,畅游宏伟的灵翁塔,甚至是大型室内游乐园梦幻公园。
岘港
越南中部港口城市,是越南第二大港口城市,有港阔水深的特点。拥有 "东方夏威夷"之称,也是闻名世界的六大海滩之一。
✔ 游览及参观
岘港大教堂
、
美溪海滩
、
龙桥
、
寒江桥
、
情人桥
,及在
寒市场
享受购物乐。

Day 6岘港 - 吉隆坡 (早餐 | - | 晚餐-机上用餐)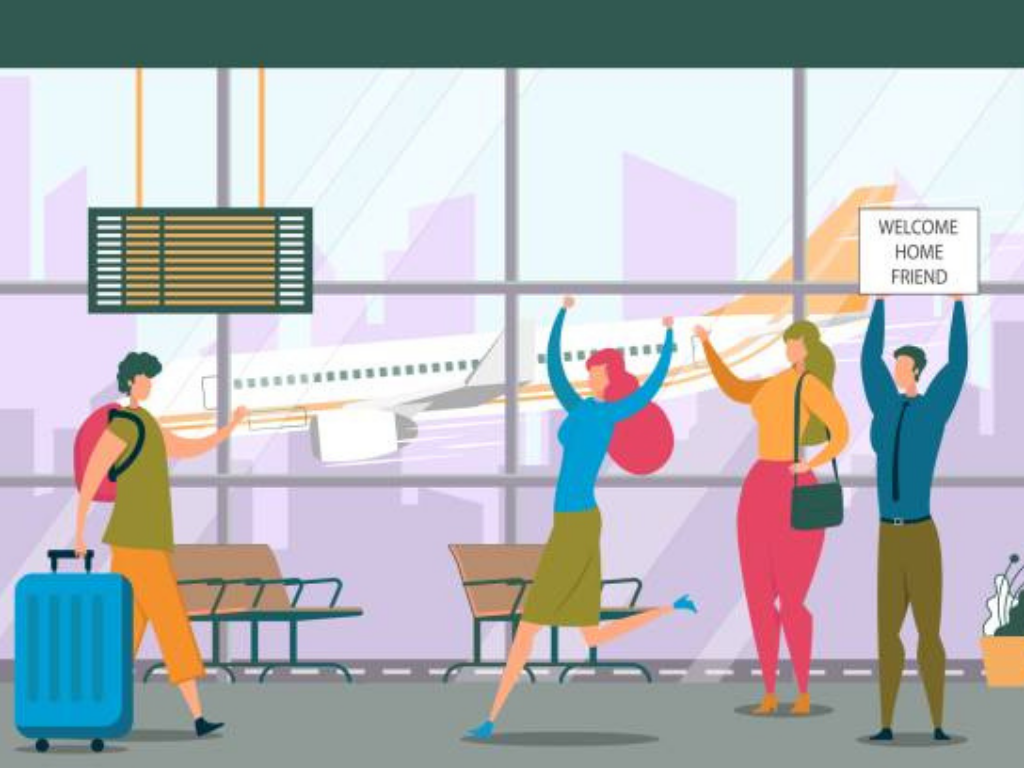 今天早上,自由时间观逛。下午,我们乘搭当日航班,依依不舍告别越南返回家园。